Corona, virus, quarantine – these aren't obstacles for technological progress! Can't show new smartphones to an audience of experts live? Why not use online format? That's how Huawei presented their flagships Huawei P40, Huawei P40 Pro and Huawei P40 Pro+. And now I will tell you as concisely as possible about the main events of yesterday's official presentation of Huawei in Paris.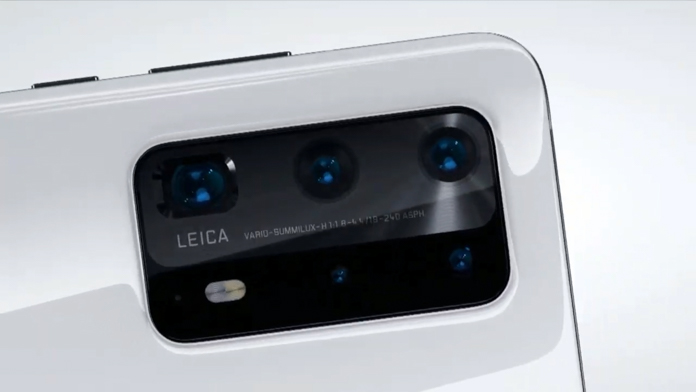 Display
Surely "inspired" by how Samsung and the others were tormented by high-frequency high-resolution displays, Huawei came to the conclusion that more is not always better. Therefore, the displays of P40 Pro and P40 Pro+ are now FullHD+, but 90 Hz.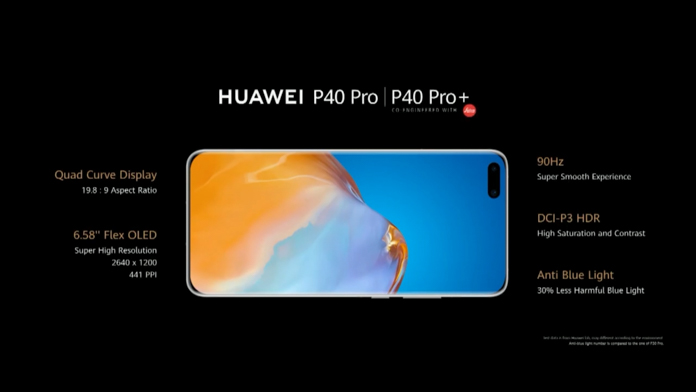 Also, older models received a bend of the displays along the edges – not only from the side, but also from top to bottom (although here we are talking more about rounded glass). Kinda a waterfall on four sides, and only the corner areas protrude a little.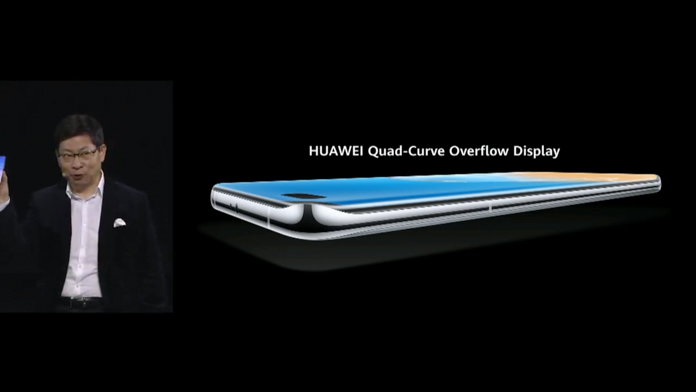 Huawei P40 does not have such a luxury – the display waterfall is only on the right and left, and the refresh rate is 60 Hz. However, this is still a 6.1-inch OLED display. P40 Pro and P40 Pro+ have 6.58 inch screens.
Read also: Huawei P40 Lite review – Great price, but at the expense of Google services
Cameras
Everything is simple here. The selfie cameras for all three smartphones are the same – a 32 megapixel module and a bunch of additional sensors, as well as sensors for face recognition and bokeh effect. The result, judging by the comments of eyewitnesses, is shocking – which was mentioned at the presentation.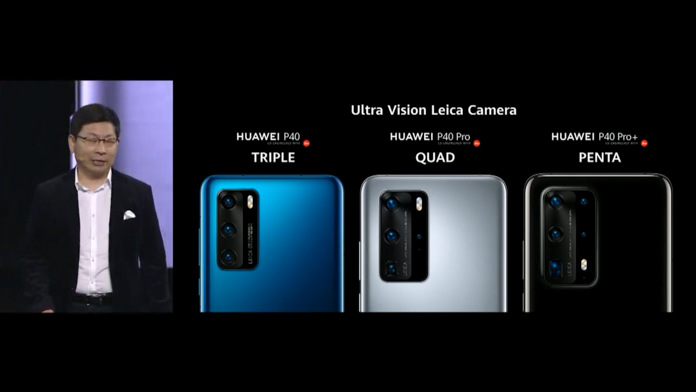 But the main camera is another moment. P40 has three modules, P40 Pro has four, and P40 Pro+ has five! Common modules are the 50-megapixel RYYB Ultra Vision, as well as a wide-angle and a telephoto module.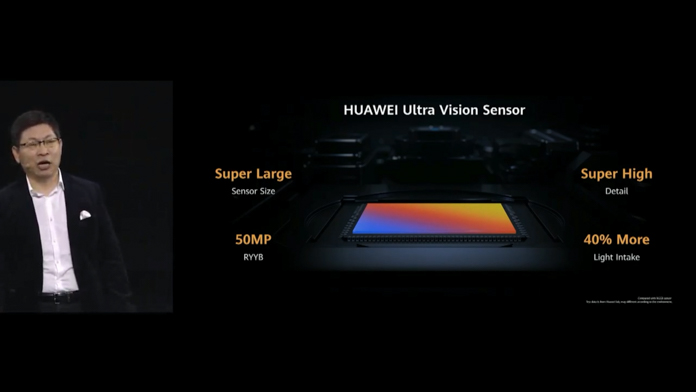 P40 has a 3X optical zoom, the senior version has 5X, and the top one has 10X. It is also important that telephoto sensors have exactly the same RYYB sensor, so video recording using optical zoom should be awesome, especially at night.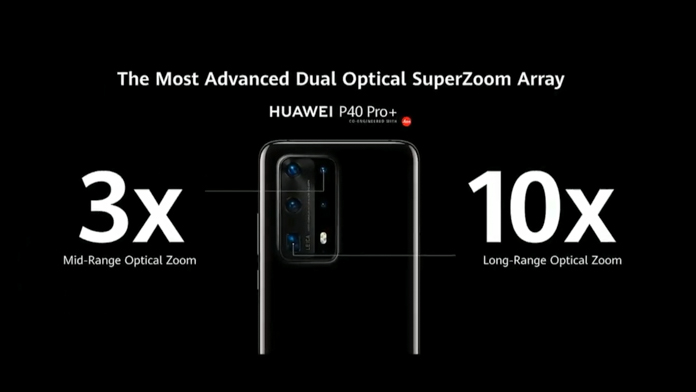 Another interesting feature is the Golden Snap mode, which not only immediately takes a bunch of pictures, but also uses the artificial intelligence to select the most successful ones. And it can remove extra people from the picture. There's also an even more improved bokeh effect (whatever that means).
OS and software
Smartphones come with a new version of EMUI 10.1 shell based on Android 10. And in addition to the lack of Google services (read the review of the first such smartphone – Huawei P40 lite), there are two new features. The first is an improved one multi-window mode. Actually, it allows you to drag text, pictures, and a bunch of everything from one window to another. It'll be useful for work.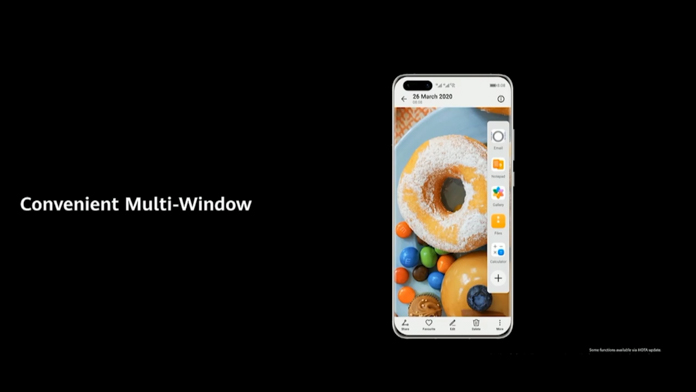 The second is a proprietary digital assistant. It's name is Cei… Not Ciri. And not Siri. It's Celia! The problem is that it is so "unlike" the Apple's virtual smart girl that when you try to call Celia, Apple's Siri responds as well. In short, this is a very strange decision, but I accept it.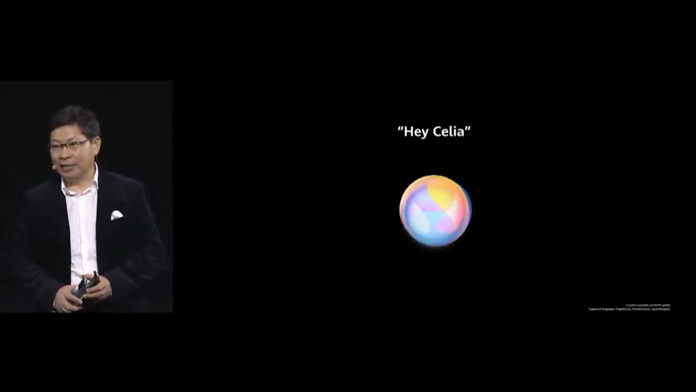 In addition, the Always On Display mode has been seriously updated with new skins and 3D elements.
Hardware
There are also two features. Firstly, HiSilicon Kirin 990. The system is on a chip with support for 5G, starting with 8 GB of RAM and 128 GB of storage, plus support for proprietary NanoMemory memory cards. The senior models also have a SuperCool cooling system, consisting of a graphene film and an evaporation chamber.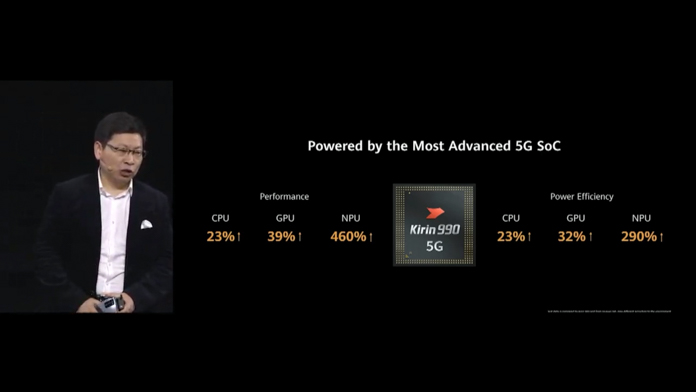 The case of P40 is protected according to the IP53 standard, the older models have IP68 protection. Battery capacity varies from 3800 mAh to as much as 4200 mAh. Moreover, the senior model, Huawei P40 Pro+, has support not only for fast wired charging at 40 watts, but also for fast wireless (same power). And a 40-watt charger is included. And reverse wireless charging is also present in smartphones.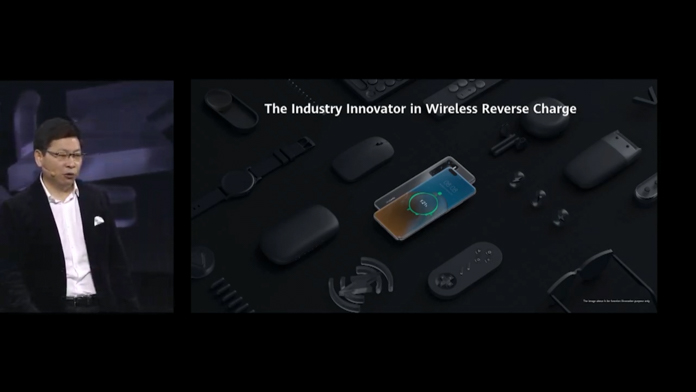 Other
Along with smartphones, three accessories were shown. Firstly, the smart Profoto C1 flash – portable, magnetic and synchronized with the smartphone's camera.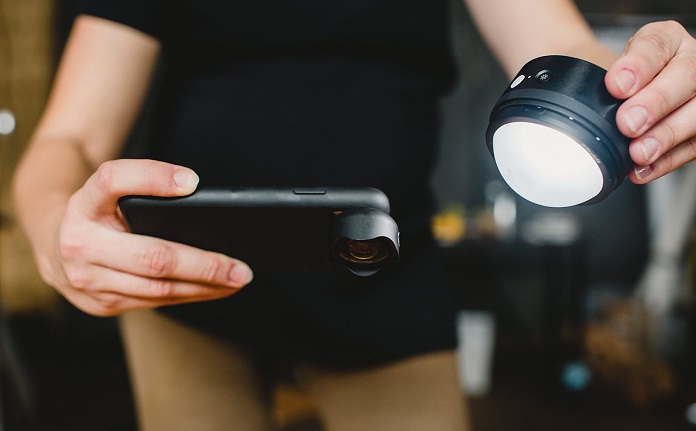 Secondly, the portable Huawei Sound X speaker, created in conjunction with the well-known company Devialet, famous for Unbox Therapy.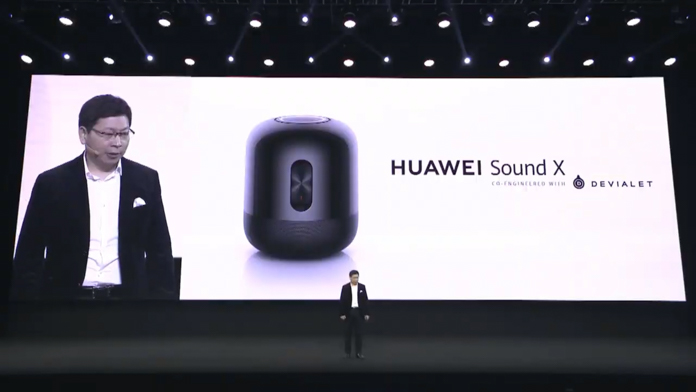 And whoever saw Devialet in action understands that this beast can have 144 Watts of peak power. And it will have fantastic 40 Hertz bass.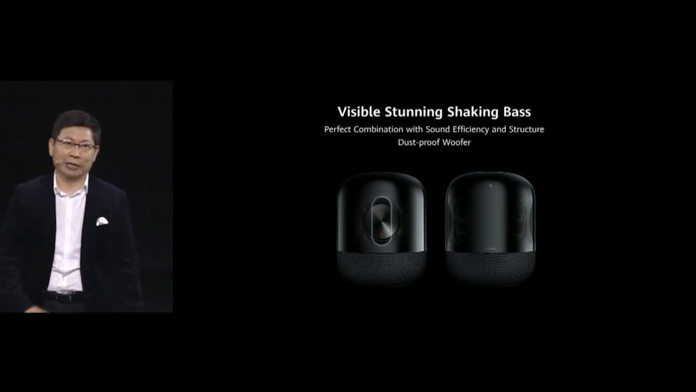 And smart watches, Huawei Watch GT 2e. Two weeks from a single battery charge, a proprietary Kirin A1 chip, support for GPS, a music player – in general, everything that ordinary GT 2 had already. Also, monitoring of health was improved, and there is also moisture protection with the possibility of immersion up to 50 meters under water.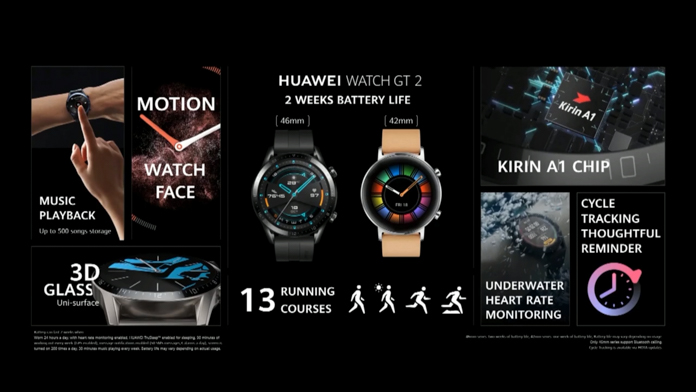 We were also reminded of the smart glasses that Huawei created with the Gentle Monster. Huawei Eyewear of the spring-summer 2020 collection have half-open speakers, noise reduction and support for wireless charging.
Prices
Huawei Watch GT2e will be available for 200 euros, the price of Sound X speaker is still unknown, the same applies to Eyewear glasses. But the price of smartphones is known. The cost of Huawei P40 is 800 euros for the 8/128 GB version. The cost of Huawei P40 Pro is 1000 euros for the 8/256 GB version. Both smartphones will be available on April 7th. The cost of Huawei P40 Pro+ is 1400 euros, but it will be available in June 2020.
Are you interested in a flagship without Google services? Write in the comments!