As early as April 14, it became known that Ukraine was negotiating the purchase of American Atomics MQ-9 Reaper heavy American drones. But what are these UAVs interesting for? This is exactly what Yuri Svitlyk wrote a long article about on April 15. In it he described in great detail everything related to this state-of-the-art heavy weapon that could change the balance of war.
Last week, Ukrainian officials met in Washington with General Atomics, a California-based manufacturer of military drones, including the MQ-9 Reaper, the U.S. Air Force's main reconnaissance and strike drone. "We have aircraft available now for immediate transfer," said C. Mark Brinkley, a spokesman for General Atomics. "With support from the U.S. government, those aircraft could be in the hands of Ukrainian military pilots in a matter of days."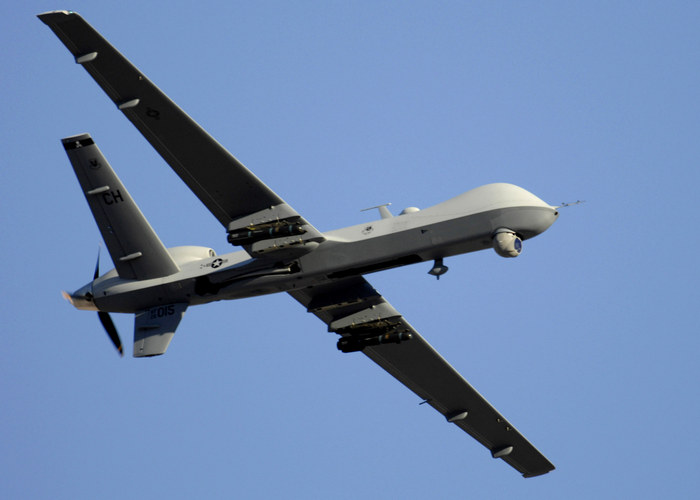 The fact is that they can really change the course of the war! This is the opinion of the authoritative and experienced LTG Russell L. Honore, a veteran of the US Army. Previously, he tagged a US President Joe Biden to provide Reaper drones to Ukraine to combat Russian aggression.
All about the General Atomics MQ-9 Reaper https://t.co/gDijs1mPsH via @RootNationUA @POTUS @VP @SecDef please give #Ukraine️ MQ-9 ASAP Please, @USNATO @MSNBC @CNN Deep Strike Russian Artillery/Logistics, Tanks at Choke Points! Happy Easter! Send w Advisors!

— Russel L. Honore' (@ltgrusselhonore) April 17, 2022
Now LTG Honore, who spent in the US Army 37 years of his life, is a leading authority and expert on climate change and disaster preparedness. He led a review of the US Capitol's security infrastructure after the January 6, 2021 attacks, and commanded the Katrina Joint Task Force to deal with the aftermath of the New Orleans hurricane. You can find out more on his own website.
The editorial staff of the Root-Nation is asking to retweet the general's post for as many conscious people as possible to see and spread this call to action. Let's bring victory closer together!
You can also help Ukraine fight with Russian occupants via Savelife or via an official page of the National Bank of Ukraine.
Read also: