Scan to Gmail and Apple Mail feature is the new update in Technostacks launched QuickScan Document Scanner App. Here in, Users can scan and Email on the go using Email sharing options Gmail and Apple Mail. Sharing the Scanned documents with Social media and messages is already possible with the App with pre-saved contact details.
Recent update enables QuickScan App users to instant scan, store scanned documents & Email documents using G-mail
Emailing scanned documents is the most professional way of sharing documents with your colleagues, team, and clients. Even for personal use, anyone can easily share scanned photos, documents via email without requiring additional steps or third party apps to do so.
Hansal Shah, CEO of Technostacks has said, "The new update of Emailing documents is a usual sharing procedure that is effortless. Automatic attachment of scanned documents from the App, looking up the address in the Email list, adding a message and sending whoosh & you are done".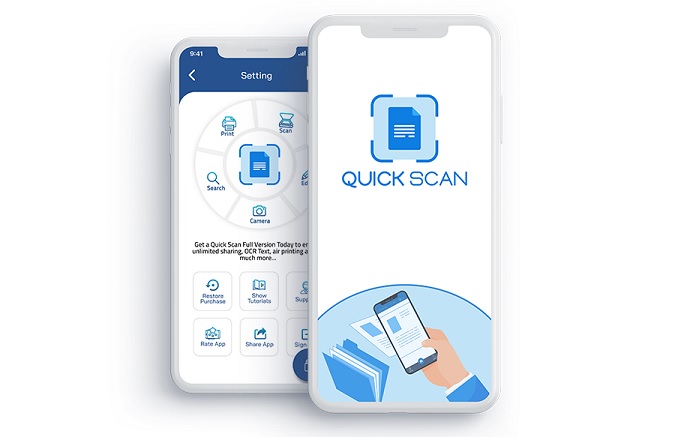 This new upgrade feature is quite beneficial to early adopters who are so used to using Gmail for sharing and storing documents, work documents and personal files without having to think twice. We all know the enormous storage capacity that Gmail comprises making storage quite possible. The fact that it is easier than ever to share documents with attached scanned PDF, and automatic looking up of the email address of the recipient with the QuickScan App is just the icing on the cake.
QuickScan Document Scanner App just made scanning instant, simple and more efficient. Also the user can self-scan the document and self-send on their own Gmail account to save on the desktop or laptop for future purposes.
QuickScan Document scanner App simplifies the scanning and sharing process by providing linking to Gmail and Apple Mail and its accessible features. So all the sharing via Email process can be performed from the QuickScan App interface itself and users do not need additional clicks to accomplish the functionality of sharing via Email. An organised, simplified scanning and sharing for better usability and experience of the users. Attach the Scanned PDF file, add recipient name, add subject line in the QuickScan App and you are good to go.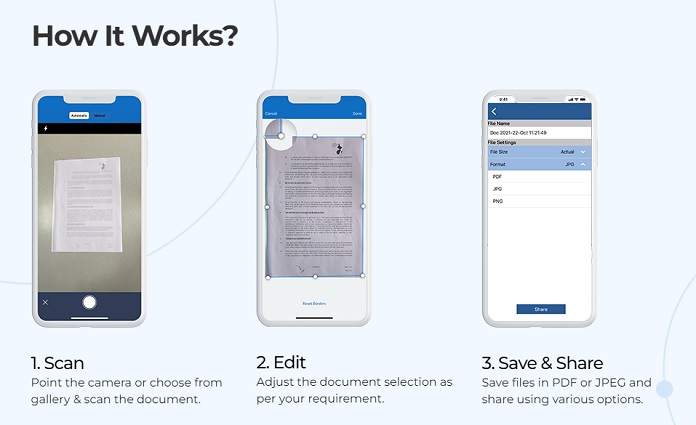 Benefits of using QuickScan App for Scanning & Sharing via Email
Declutter & Enable Paperless Office by creating and storing digital copies
Ease to Organise, sort, archive digital documentation
Save on the cloud, in the drive or app's digital filing space.
Easy sharing and collaboration of documents with others
QuickScan Document Scanner App is free to install and is available on both iOS and Android Platform. The App is compatible with almost all the iOS and Android versions along with all updates and upgrades.
About QuickScan
QuickScan Document Scanner app launched by Technostacks,enables ease of doing business by instant scanning of documents , digital filing and sharing the PDF File with encryption via Gmail and other sharing options. Furthermore, the scanned  documents can be accessed from anywhere,any moment irrespective of work hour differences. All you need is your smartphone. QuickScan document scanning app lets users scan, name, organise, rearrange, search and share documents quickly. For more information, visit https://getquickscan.app/
Contact Information:
Contact: +91-9909012616
Hansal Shah