TP-Link has something new for its users: TP-Link Deco Voice X20, a curious device that combines all the benefits of a seamless Wi-Fi Mesh network, a wireless speaker and Amazon Alexa voice assistant. The Mesh System was awarded the CES 2021 Innovation Awards for its eye-catching design and unique technical features.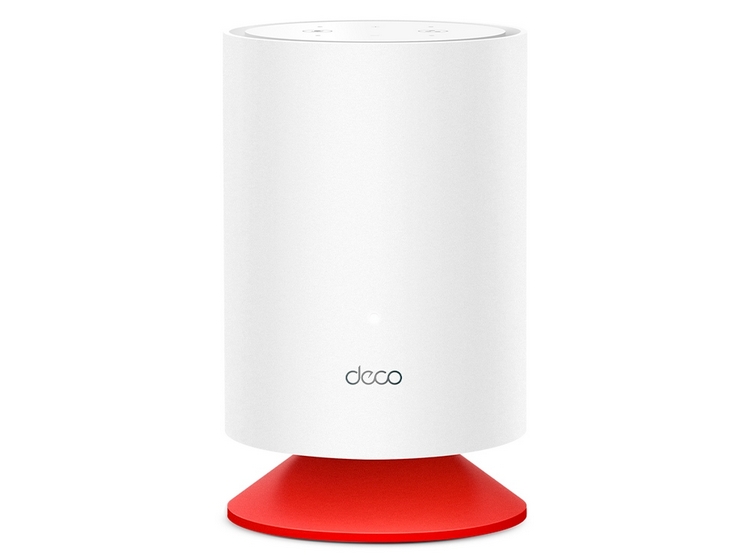 First of all, Deco Voice X20 is a classic Wi-Fi 6 Mesh system that helps you create a home wireless network without dead spots. The Mesh system guarantees connectivity up to 1201 Mbps on 5 GHz and up to 574 Mbps on 2.4 GHz over Wi-Fi, as well as providing gigabit cable connections using two gigabit ports.
Support for OFDMA technology improves the quality when connecting a large number of devices on the network. A set of two Deco Voice X20 devices allows you to create a stable and reliable Wi-Fi connection on an area of ​​up to 350 square meters. If the coverage area needs to be increased, you can connect one or two more modules to Deco Voice X20. Deco Voice X20 is compatible with other TP-Link Deco models and can be combined with them into a single network.

The device is easy to control with the built-in Amazon Alexa voice assistant. Alexa features provide convenient voice control to other Amazon Alexa-enabled devices, including TP-Link Tapo models, and are integrated into the smart home ecosystem. You can check the weather forecast, make changes to your schedule, turn on your favorite playlists, and even turn off the lights in the kitchen.
Don't forget the built-in audio speaker. It enables playing sound in different rooms; for example, not only can you fill your home with your favourite music, but also ask Alexa to remind your family to go out for dinner. Also, the device will help you listen to your favorite songs or podcasts anywhere in your house or apartment.