You can't stop progress. It affects all aspects of human life without exception – even such seemingly conservative aspects as tobacco smoking. After all, since in the 16th century Europe learned about tobacco, no one can get off nicotine!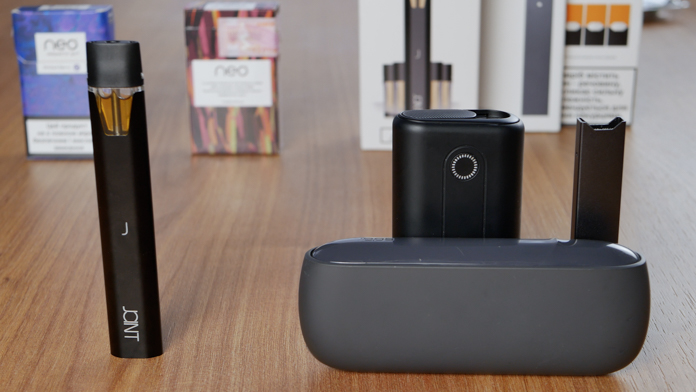 Foreword
Smoking tobacco is not only a physiological but also a psychological habit that is difficult to get rid of. And here new technologies come to our aid. They allow to significantly reduce the risks associated with the use of tobacco and nicotine.
I have been watching the progress of the alternative smoking solutions industry for several years now.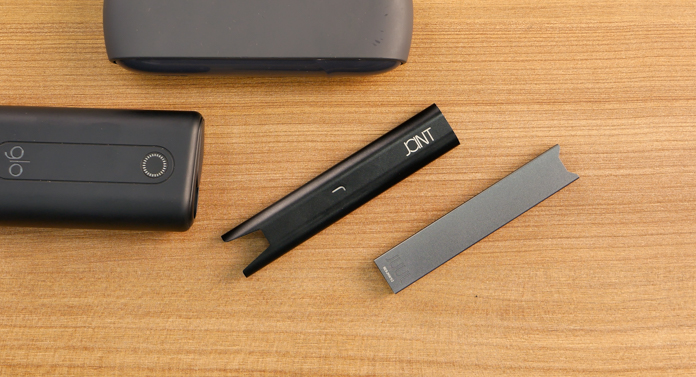 At the moment, it is clear that this direction has two main vectors of development – electric heating of tobacco sticks and vaping, or evaporation of liquid.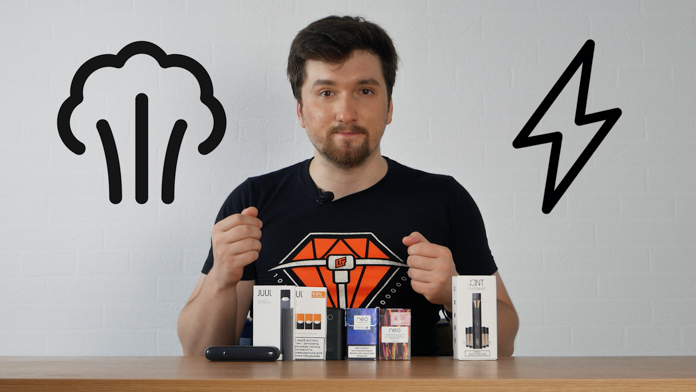 Getting to know Joint Device
Today we will talk about another device of the second category, which is gaining popularity. It's called Joint – a compact vape or a POD system, to be more precise.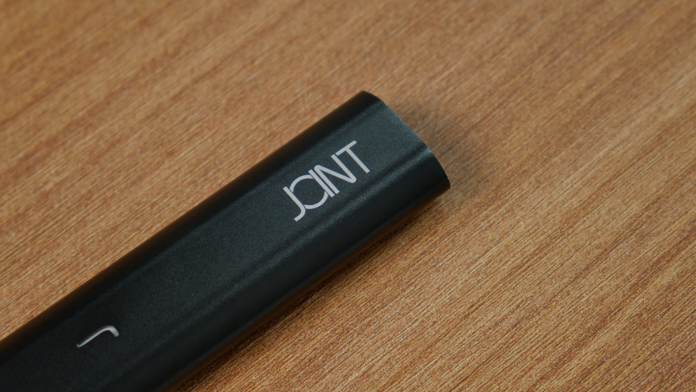 By the way, Joint is an American company from New York, founded in 2017. This allows us to count on the reliability of the device and the safe composition of the liquid in the capsules.
But first, a little theory. Pod systems are fully enclosed sealed vapes that use… well, pods. These are capsule-cartridges with a liquid containing nicotine. The main advantages of POD systems are comfort, compactness and mobility. You don't need to refill anything, just buy ready-made filled capsules.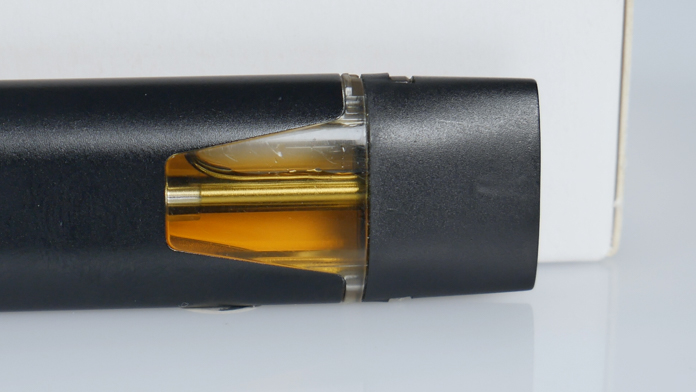 Quality pods do not leak and can be carried in a pocket or bag. The only thing is that such devices require periodic charging. But is it surprising? Each of us has at least a smartphone that needs to be charged almost every day. Don't forget headphones, a smartwatch, a tablet or laptop.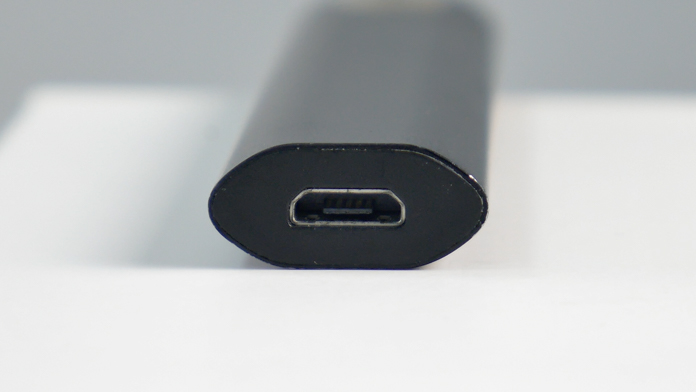 Appearance, design
The system consists of two parts: the device itself and replaceable Joint Pods cartridges. The first thing worth noting is its compactness and portability. The device body is miniature, completely metal, flat, hexagonal in cross section. You can safely put it in any pocket.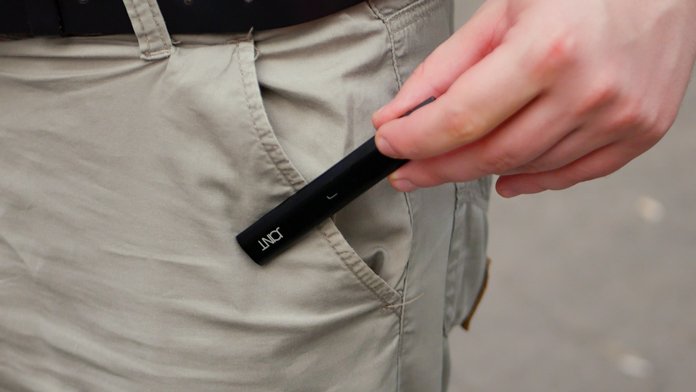 The second is the comfort of use. We insert the cartridge into the device with the contacts down and the system is immediately ready for use, there is no need to wait for heating. Just take a puff like a cigarette, you don't even need to press any buttons.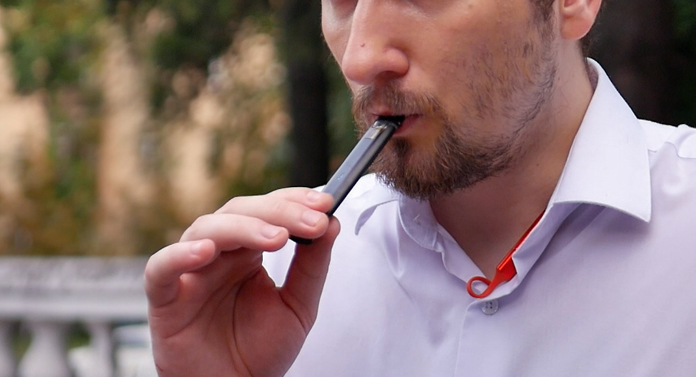 Which is logical, because there are no buttons here. With each puff, a stylized J-shaped LED on the case lights up. As long as the charge is sufficient, the indicator glows white. As soon as the charge drops to a critical level, the indicator changes to orange.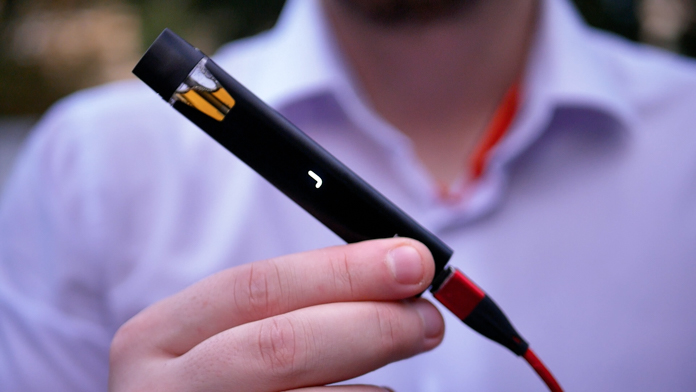 The device is charged via a standard microUSB connector. And this is probably the only drawback of Joint. All my devices already have modern USB-C and I strongly recommend everyone – both manufacturers and users – to switch to it.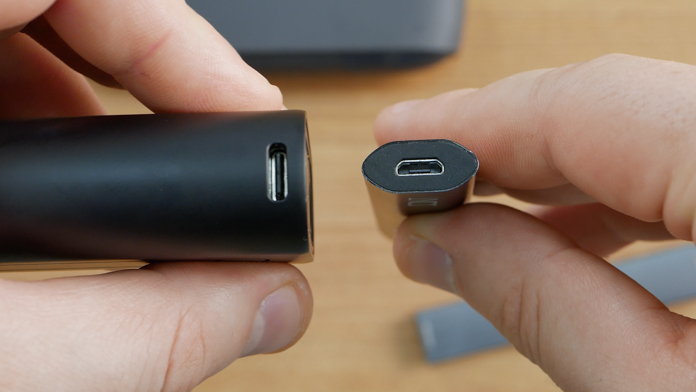 It's really convenient, especially in the dark – no need to think about which side to insert the plug of the charging cable, and it's reliable – Type-C is much more durable than microUSB. Nevertheless, it's good that the connector is standard, and you can charge the Joint with any cable you have.
Pods with liquid
Now – a little about capsule pods with liquid. Joint Pods, or cartridges, contain almost the same amount of nicotine as a pack of cigarettes, making the transition from smoking to vaping easy.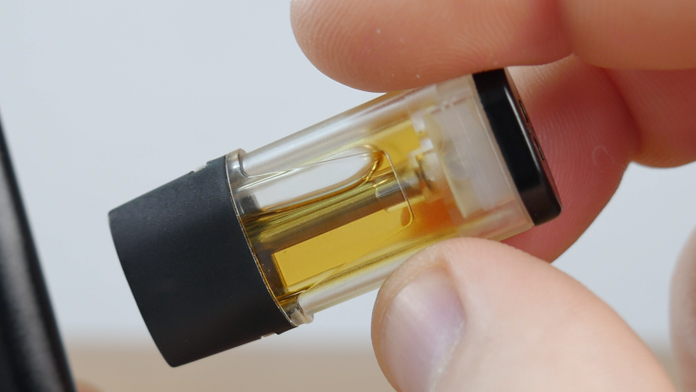 There are also 3 variants: 50 mg, 20 mg and no nicotine at all. If you wish, you can gradually reduce the dose and eventually completely abandon the habit. By the way, according to statistics, you can successfully quit smoking with Joint with a 70% probability, which is really impressive.
The cartridges contain a patented nicotine salt liquid for e-cigarettes. The manufacturer claims that the liquid is produced according to a special formula under strict quality control. Ingredients are propylene glycol, glycerin, benzoic acid and fragrances. Plus pharmaceutical nicotine extracted from natural tobacco leaves.
It is worth mentioning that the pod is made using the patented technology that prevents the capsule from leaking even at high pressure. It's important and useful. As for the flavors, at the moment there are 5 flavors available: blueberry, multifruit, mint, tobacco, and strawberry.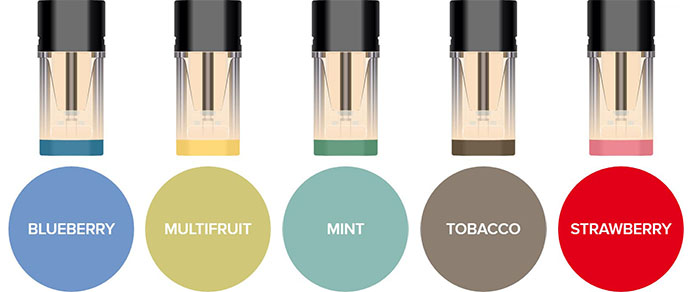 If we compare Joint with IQOS and glo, then it immediately becomes clear that these 2 types of electronic cigarettes are not much alike. The only common feature is the reduced health risks compared to traditional smoking.
And this is not my invention, but the results of numerous international studies. For example, the UK Health Authority believes that e-cigarettes are ninety-five percent safer than traditional cigarettes. And all because there is no smoke and tar.
Joint versus IQOS and glo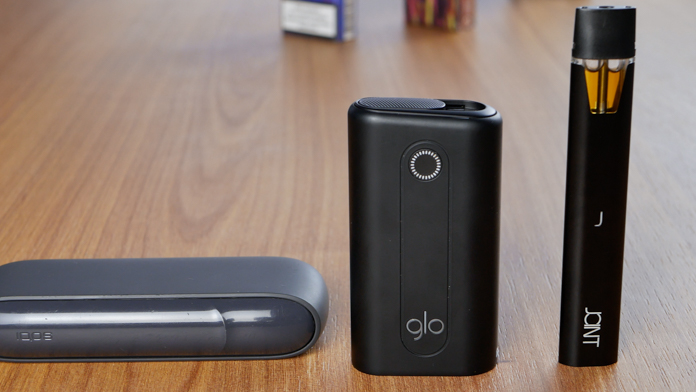 Let's start with the dimensions. Joint is tiny, despite the fact that it provides essentially the same number of sessions – about 20 – on one full charge and one capsule – just like IQOS or glo.
IQOS consists of a charging case and holder, it is noticeably heavier and cumbersome. glo is constructively one element, but relative to Joint it is still heavy and unwieldy.
Joint is always ready to use, as long as it is charged. No need to wait for the liquid to heat up. Modern IQOS and glo models heat up the sticks in just 5 seconds.
But this is 5 seconds, not right away. By the way, you can also stop inhaling Joint at any time. But when using tobacco sticks in IQOS or glo, if you have already started heating, then you have to go all the way – and if the stick did not go into use, then you can throw it away.
Joint has no fragile parts, and everyone knows that broken heating blade is a common problem with IQOS. By the way, glo also lacks this drawback. But at the same time, the stick heats up from the outside, through the paper. And this affects the taste of the tobacco aerosol.
With the help of Joint, you can, if you wish, actually quit smoking cigarettes and completely give up nicotine. IQOS and glo heat special tobacco sticks. Yes, there is no combustion and smoke, which means there is no harmful tar, but nicotine is still present in the aerosol.
And of course, the taste – the main difference between heating tobacco sticks and vaping. The first option feels more like classic tobacco smoking. Specially prepared tobacco in a stick is saturated with a liquid based on propylene glycol and glycerin. It does not burn, but is heated electrically, giving off nicotine-infused steam.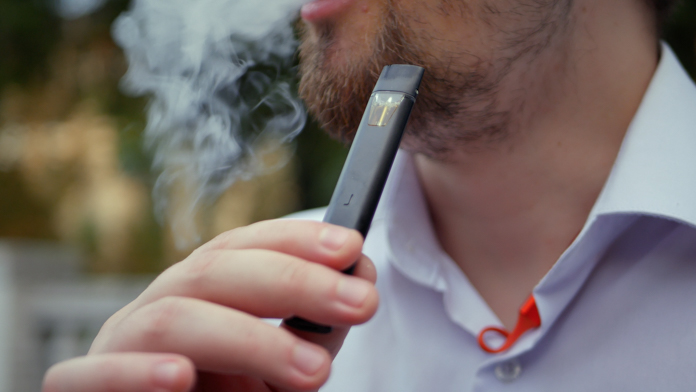 At the same time, the vape has a more pleasant smell for others and it's cleaner, and the taste is pronounced.
Joint against juul
Joint has its own advantages, different from those listed above. Pods, for example, are more than one tenth of a milliliter. It would seem like a drop, in the truest sense of the word, but given the volume of each capsule, in the long run the difference becomes noticeable.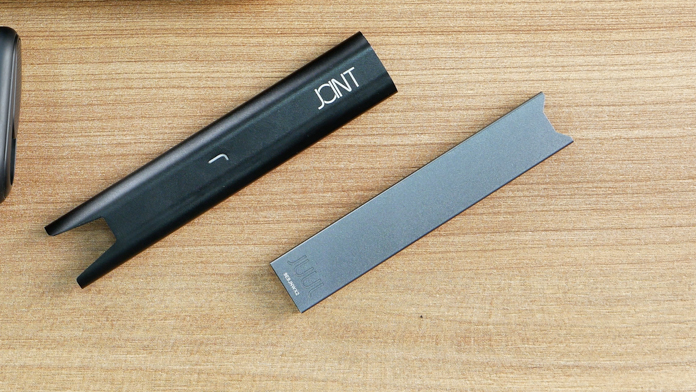 The inhaling process is also different: Joint uses the Dual Air Flow technology, when the air is supplied through the side opening of the hearth, which improves traction. There are more types of capsules, with different levels of nicotine AND EVEN WITHOUT IT AT ALL, which makes life easier for those who want to get off nicotine.
The price of the pods themselves is lower thanks to the CONSTANT 5 + 1 promotion.
Finally, charging. Also on the Joint side. Which has microUSB. Yes, not Type-C, but Juul has proprietary port which is even less convenient.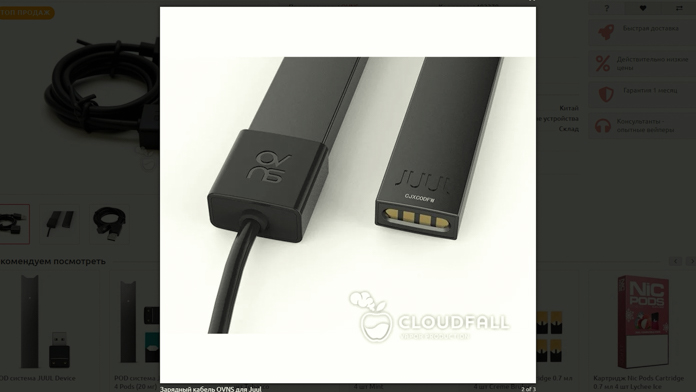 How much does Joint cost?
The Joint Device costs about $24. A starter set is also available, it includes the device itself and a set of four pods with different tastes. The starter kit is available for the price of a standalone device, and with the NATION promo code you get an additional 10% discount.
Well, that's probably all. In the comments do not forget to tell about your experience of using alternative nicotine delivery systems, which one do you use, for how long, and how do you like it.