When it comes to software designed to convert different video formats, the options can be overwhelming. There are tons of different programs out there, all doing the same thing with varying degree of success. Honestly, choosing the one for you can be a daunting task. Today we discuss Video Converter Ultimate from VideoSolo. Let's see what it can do.
What is Video Converter Ultimate?
First of all, let's talk about the company. VideoSolo might not be a recognizable name, but that's mostly because it's fairly new – it was founded in 2014. In 2017 it started shipping different multimedia programs, including Video Converter Ultimate, Screen Recorder, Video Downloader and EditFUN. As of 2018 it had more than 10000 daily active users, according to its site.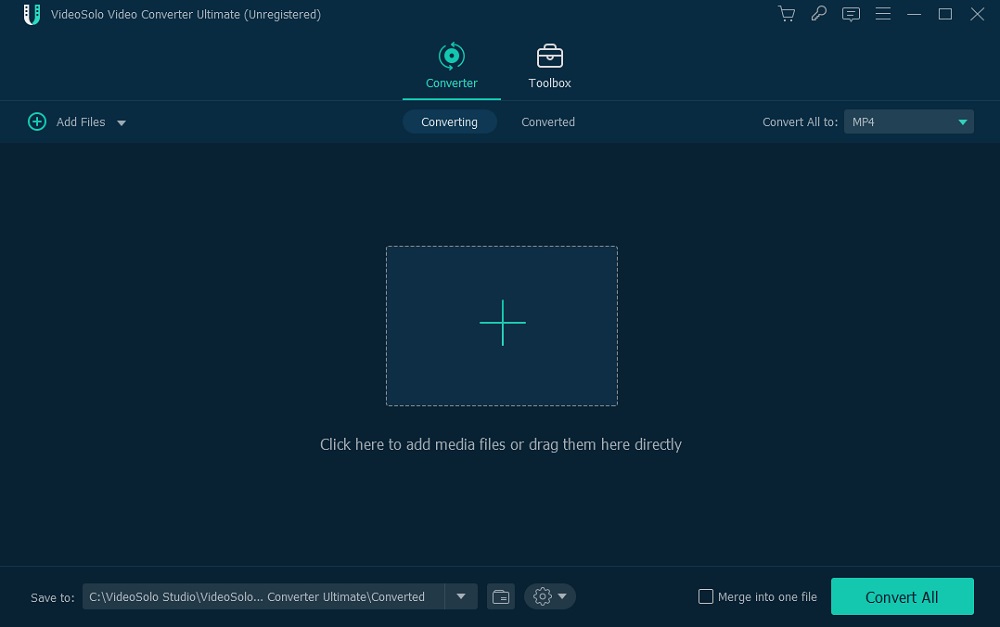 Well, the name doesn't lie: it's pretty much the ultimate converter that chews up and spits out everything you can throw at it. M4A, MP3, OGG, WAV, WMA, AVI, FLV, MP4, M4V, MKV, MOV, VOB, 3GP, 3G2, SWF, WMV, ASF, AAC, AC3, AIFF, FLAC – as you can see, it can work with both video and audio formats. The Ultimate version also has something unique – the so-called Video Enhancer that does exactly that. It allows you to take a mediocre video and – well, not transform it, but make, in some cases, significantly better. It definitely helps with shaking and overexposed videos.
Video Converter Ultimate supports GPU hardware acceleration, multi-core CPU processing and batch conversion.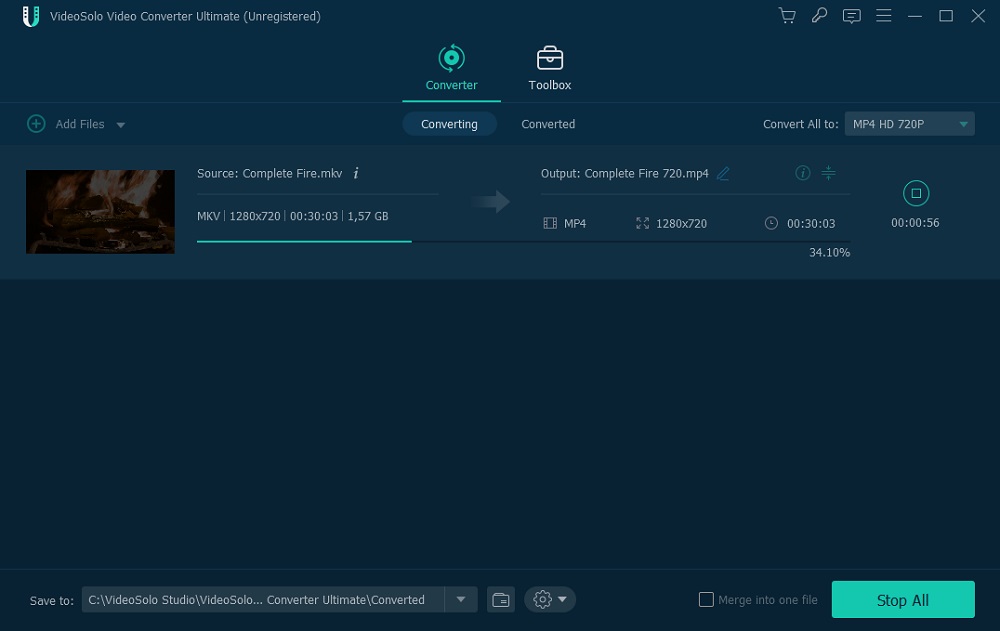 The main question remains: why would you need a converter in the first place? To be fair, most people can do without it. Most modern devices support all popular formats with no issues – gone are the days when we were carrying PSPs with converted episodes of Scrubs. And yet, lots of people still need ways to manipulate videos and music files. For example, when there's a need to compress files to fit them on a memory stick or a tablet. Many of us still have older devices that require light files in a certain format. It's a lot harder to find the needed files than to just convert whatever you have. Or maybe you need to edit the video and get rid of unnecessary parts. With music, some formats are still preferable. I know people who digitize their whole music (and film!) libraries, and for that, tools like Video Converter Ultimate are a must.
The UI of VideoSolo Video Converter Ultimate
To be honest, most of the similar software does the same thing as Video Converter Ultimate. Most of the time, the thing that really separates them is the UI. After all, GUI is the way you interact with a program, and better is the UI, the better is the overall experience.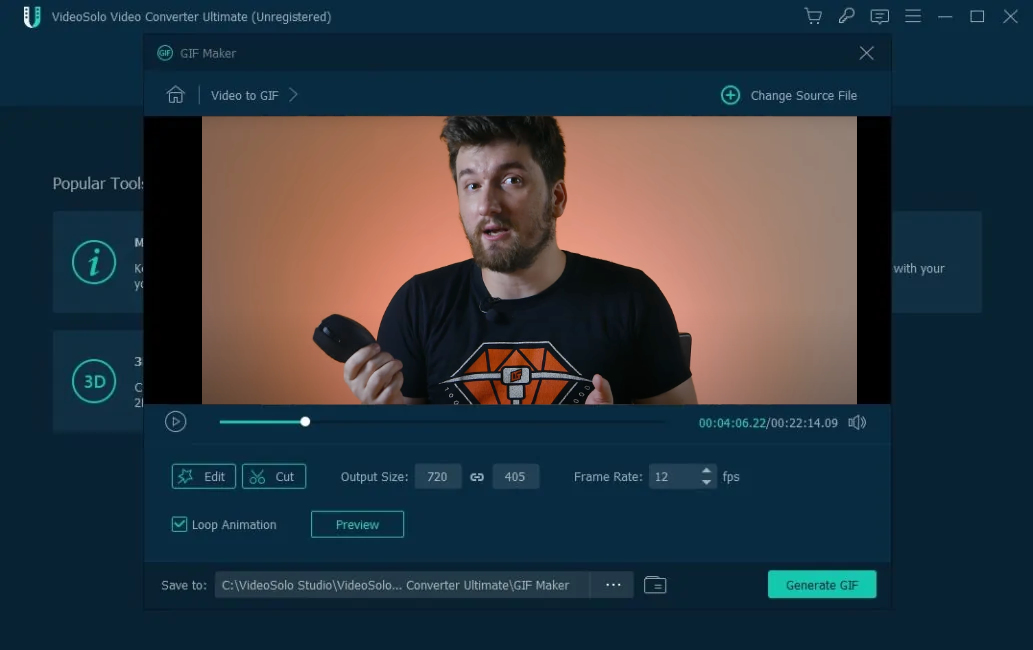 Thankfully, UI is alright there. It looks modern and not at all convoluted, and I've seen my share of messy converters that are impossible to navigate. I prefer software that doesn't require a tutorial. Video Converter Ultimate doesn't ask a lot: just load the file you need into it, select the output format and you're good to go. It's not the fastest, but it does its job. The differences in speed are never too big, but the fact that Video Converter Ultimate works with pretty much any format is the most important to me. The overall speed almost always depends on your PC, although it is one of the fastest converters I've used.
If you plan on using the program all the time, try to make use of personal settings – it's a nifty way to save your presets and valuable time.
Features
VideoSolo Video Converter Ultimate is a very feature-rich software that can do pretty much everything you might want. You can merge videos and sound files, or clip the needed piece. You might also add some neat effects and filters, or even your own watermark. I also appreciated the ability to adjust the delay time for my videos and add subtitles. True, it only supports SRT, SSA and ASS formats (there are lots more), but these are pretty much the standard nowadays, so you're good.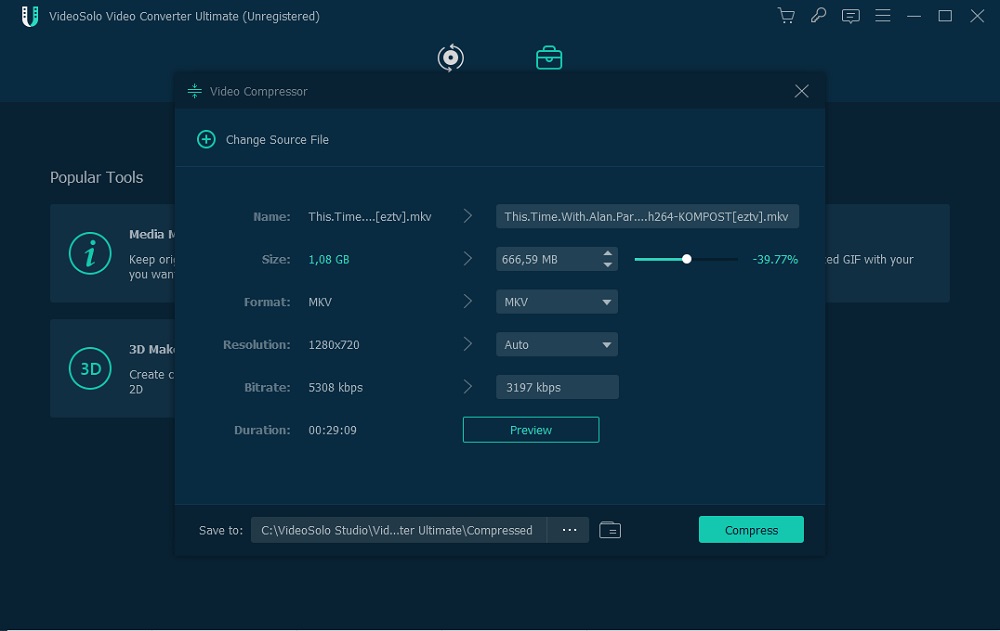 Also, there are presets – pretty much the must-have feature for such software. These are for the most popular devices and services like Instagram, iPhone, iPad, Tik Tok, PS4, Smart TV, etc. If you don't have much time or are unsure of what setting to choose, such presets are very helpful, especially if you have an older device that doesn't eat up every format. I still use my first gen iPad and it won't accept my videos unless I convert them to MP4. I also like compressing videos so that they don't take a lot of space – after all, the same iPad can only fit 16 GB of data.
And let's not forget another nifty features like the metadata editor that lets you edit and add artists, genres and other info to the file. There's even a GIF maker!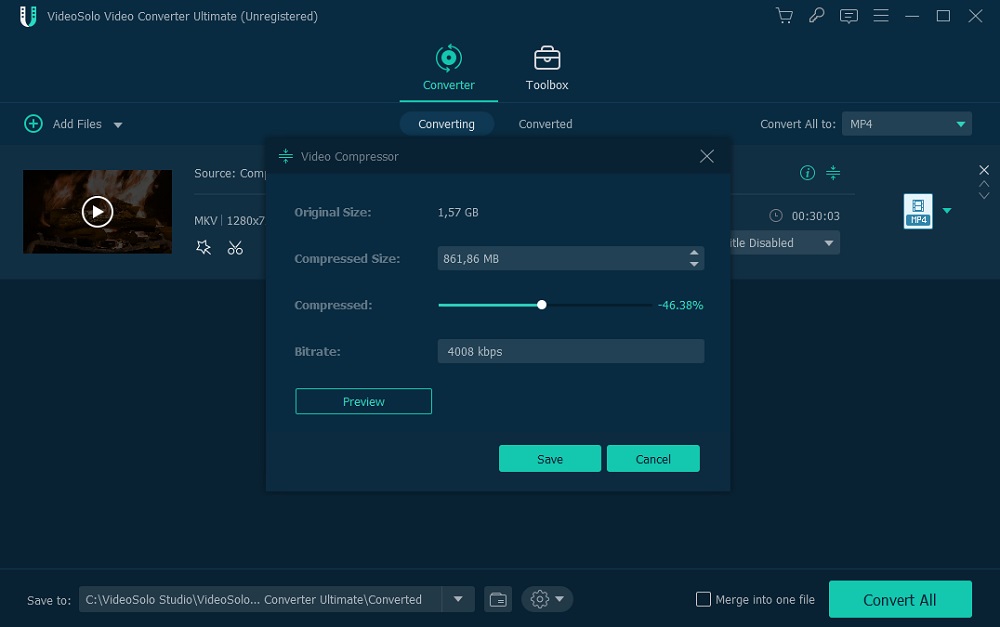 VideoSolo Video Converter Ultimate is available for Mac and Windows. There's a trial version on the website. You can always try the free version before you buy, and although it might not have all the features, it's still a mighty powerful tool. But you still need a full version if you want batch conversion.
Verdict
VideoSolo Video Converter Ultimate makes my conversion work easier. It converts every single format you can think of, and it does so quick and hassle-free. Add to that a convenient UI, and you've got a winner, capable of pretty much everything you might ever want from a converter.