Gameplay recording is a new way to enjoy video games. Players can record their gameplay and post it on social media channels such as YouTube or Twitch. There are many benefits to this new technology but also some negatives.
A major benefit of gameplay recording is that it allows players to show off their skills and performance in a video game. The videos can be used for tutorials or just for fun. Many people even use videos to share their gaming experience with friends who don't have time to play or don't know how to play.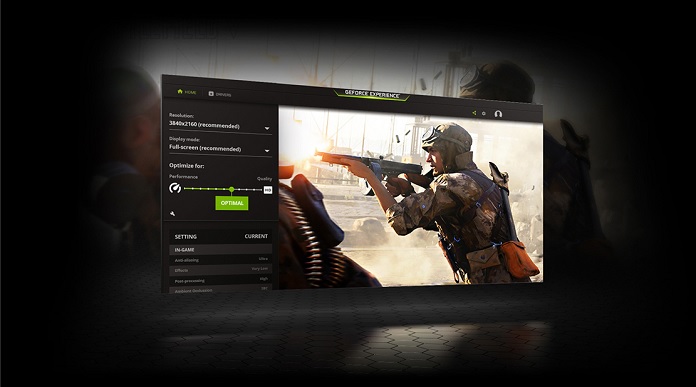 However, recording the gameplay is the first challenge many gamers face. Not only because of challenges faced while recording but also other matters of quality and storage space. In this article, we're going to explore a few possible solutions for that.
This will include the best ways to record your gameplay on your PC and which software you should be using for that. So, let's dive right into it and analyze the best possible solutions you can employ to record gameplay on PC.
Record Gameplay on PC with EaseUS RecExperts
The first and perhaps the best solution you have to record your gameplay on PC is with the help of EaseUS RecExperts. A total and thorough recording solution, this tool has everything you need to record your gameplay and enjoy it without losing any frames.

Yes, that is an issue with a lot of tools, but not this one. Instead of losing any frames, you get to record the highest quality of Gameplay without having to worry about demeaning the quality of your recorded videos. So, why do we pick this software as your best solution today? Here are a few reasons:
It's easy and simple to use
It provides a thorough and complete dashboard
It gives you the ability to record gameplay, zoom meetings, tutorials, etc.
Offers various modes, including Game Recording Mode at 144FPS
Offers an advanced media player to record and watch videos before editing or posting
Record keys streaming services like Amazon, Netflix, or any other without black screen issues
Besides that, the tool is exceedingly easy to use. It doesn't require any extra steps and doesn't need you to do anything out of the ordinary to record your gameplay. Besides that, you get a few other key options, such as recording any specific area of your computer.
And you can record selected audio as well, including a specific webcam attached to your PC. So, you don't have to move games to SSD or another storage to save space. Thus, these factors make it the number one best solution you can use to record your gameplay on PC today.
Pros-
Easy to use
Extraordinary dashboard
In-built video editor
Isolated video and audio capture
Supports Windows and Mac
Cons-
Record Gameplay on PC with Xbox Gamebar
Every Microsoft Windows comes with a built-in feature that you can also use to Record Gameplay on a PC. This is called Xbox Gamebar, which is present in most Windows operating systems after Windows 8.1.
So, if you're a user of Windows 8, 10, or 11, you can easily find this feature on your PC, and you don't have to install it. Unless your Windows doesn't have it, you can download it from Microsoft Store. To find out whether you have it or not, follow these steps:
Press Windows + G on your keyboard
If Gamebar appears, then your PC already has it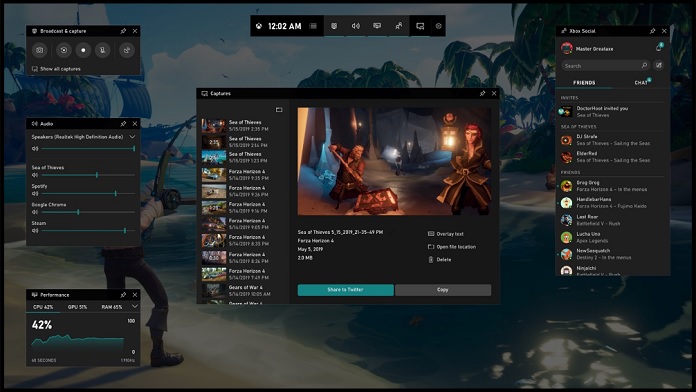 So, why should you choose this particular option? Because it's easy and you don't have to download it. Besides that, it has a few key features, such as:
Built-in on your Windows OS
Simple shortcuts to fire it up
Doesn't hog bandwidth
Doesn't affect FPS
Easy to use
That's why this should be on your list of tools to use as a recording method. Not only because of its simplicity but also because of its ease of access and usage.
Pros-
Doesn't require installation in most Windows
Free for Windows users
Easy to use
Easy shortcuts
Cons-
Sometimes inconsistent
The interface doesn't show up on the first try sometimes
Record Gameplay on PC with SteelSeries Moments
SteelSeries Moments is yet another stellar software that you can use for gameplay recording. Trusted by many gamers around the globe, this tool has all the key things you need in a gameplay recorder. This includes support for Windows after 8.1.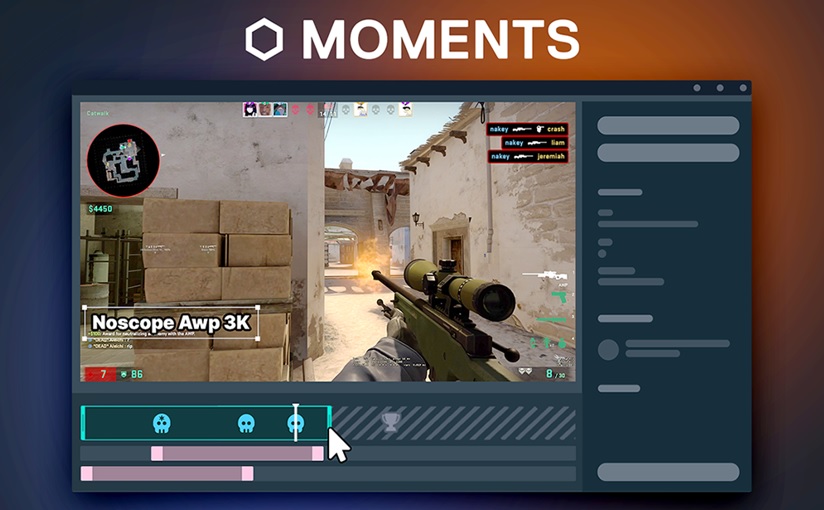 Besides that, it's easy and doesn't require any extra steps to get it up and running. The tool itself is remarkably easy and offers a few key features, such as:
Quick editing for faster posting
Clipped recording for isolated gameplay recording
Sharing directly from the tool without wasting any time
These factors make it yet another great option for gamers today. Besides that, it has in-built support for many major AA titles, so you won't have to worry about losing frames when using it as a recorder.
Pros-
Easy 3-step method
Quick edit and upload options
Free to use
Cons-
Effects quality in some RPG games
Not exactly supported by many major games
Record Gameplay on PC with Nvidia ShadowPlay
Nvidia's ShadowPlay is an ideal solution for those using a graphics card from Team Green. While it's not necessary, the added benefit of using the game cards as the supported driver makes it a better match for this software.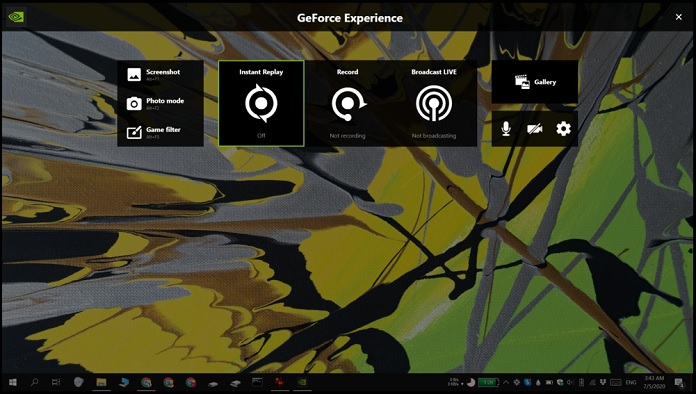 Offering simple yet intriguing options, this tool has all the key essentials you need in a gameplay recorder. While it may not have great editing options, it's just enough to help you get started on gameplay recording.
Pros-
Ideal for Nvidia users
Good at retaining framerate despite recording
Easy dashboard
Cons-
Doesn't have editing options
It isn't exactly ideal for non-Nvidia users
Instant replay is supported on RTX 30 series cards only
Record Gameplay on PC with OBS Studio
OBS Studio is perhaps one of the most renowned screen-recording solutions available today. Therefore, it's no wonder it's our 5th choice for you to record your gameplay screen. Offering one intriguing option after another, this is a total recording package for gamers.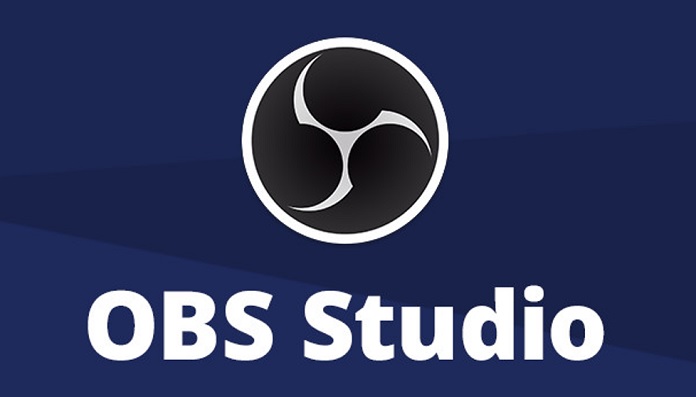 For newer users, it might sport a bit of a complicated design, but it's more than ideal for helping them record their gameplay. Besides that, it's certified by YouTube and Twitch, so you won't have to worry about losing the quality once you upload your videos.
Pros-
Multi-screen capture
Multi-window capture
Use pre-recorded or live-stream videos to overlay
Cons-
A bit expensive
Not exactly easy for newer users
Conclusion
These are the five best methods and tools to help you record gameplay on Windows PC. Not only are these options ideal, but they are the best ones you can use today. So, we suggest that you pick the one that suits you the most and use it to record your gameplay without losing any frames or quality.