As it became known, on April 11 the company will officially introduce a new update of Windows 10 – Creators Update is the third such major update of this operating system. The first was released in November 2015, the second in August 2016. I'm sure that many users will be interested in what Microsoft offered them there.
Recently, on March 28, the utility "Update Wizard" has leaked to the network, with which it was possible to upgrade to Windows 10 v1703, that is, to get Creators Update. Everyone could download the utility and perform the update. I've updated. From my own experience I can say that I was a little surprised at the simplicity of the whole progress of the update. However, then this utility was blocked by Microsoft.
But on April 5, the utility "Update Assistant to Windows 10" was again available for everyone. In addition to it, the tool "Media creation tool" has also been released. It's worth noting that during the installation, none of the installed programs will suffer. Your personal files will also be saved. I will tell you briefly how this can be done.
«Update Assistant to Windows 10»
To update using Update Assistant, download the utility, run the downloaded file and follow the instructions on the screen.
The whole process took me only 40 minutes. It should be noted that all the programs and files remained in their places. The speed of the upgrade process will largely depend on the configuration of your device and the speed of the Internet connection.
Media Creation Tool
With the help of familiar to many users utility Media Creation Tool, you can also get an update or create an installation media for a clean installation of Windows 10 for more experienced users.
To update using the Media Creation Tool, download the tool from the Microsoft website and run the downloaded file. When you get to the "What do you want to do?" Screen, select the option "Update this computer now", click "Next" and follow the instructions on the screen. Get a little patience and your device will update to the latest version of 1703 Windows 10, without waiting for the official release of the update.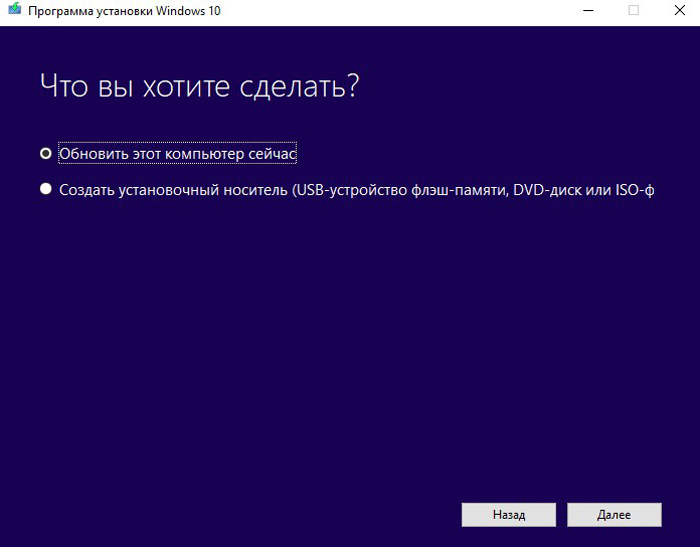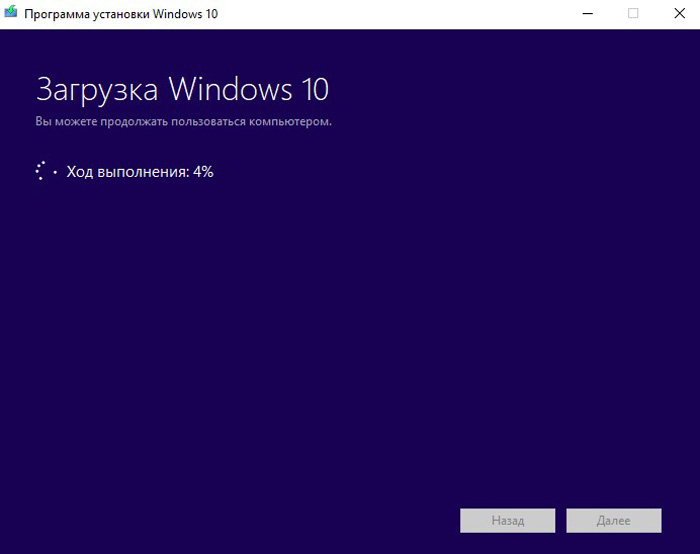 Если же хотите скачать установочный дистрибутив Windows 10 Creators Update, тогда вместо варианта обновления отметьте опцию "Создать установочный носитель…".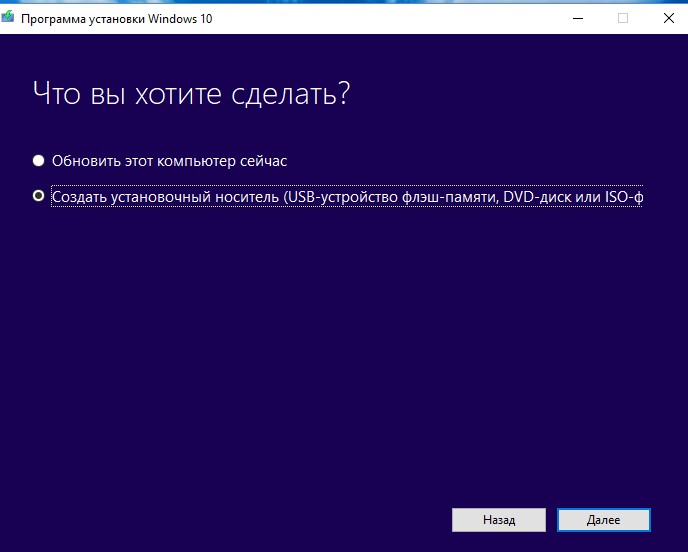 After clicking "Next", select the language, release and architecture, and then specify how to save the media – to a USB device (whose size should be at least 4 GB) or in the ISO file format.
The utility will after a while create the distribution of the latest version of Windows 10, which you will be notified about.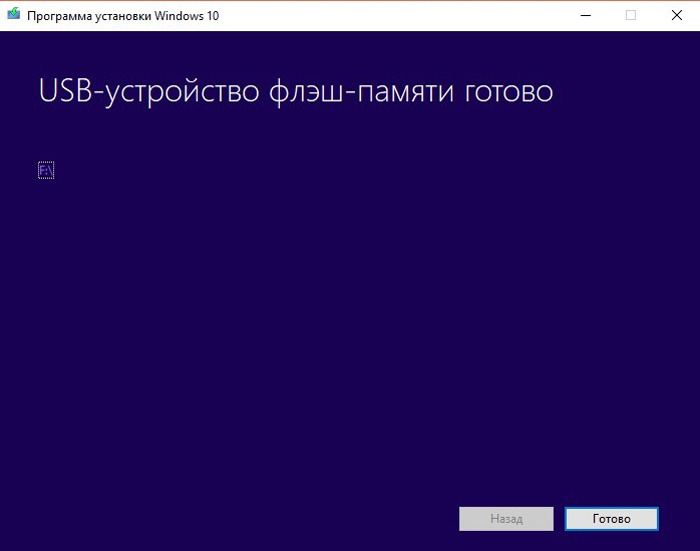 Remember that you do all the updates at your own peril and risk. Those who do not want to risk, and plan to wait for the official release of Creators Update on April 11, 2017, should also remember that it is better to take care of the safety of your programs and files in advance. After all during the process of renewal, all kinds of force majeure circumstances are possible.