The evolution and broader implementation of the Internet have made lives and businesses easier than before. From an individual sitting on a couch in their living-room to a multi-national corporation with a global footprint, all are connected with the internet. The level of dependency on the internet in daily life and business has increased the security requirements of the same. The sensitivity of Data and privacy concerns require a fully operational security system.
Cybersecurity – The Concept
Prevention of damage to, protection of, and restoration of computers, electronic communications systems, electronic communications services, wire communication, and electronic communication, including information contained therein, to ensure its availability, integrity, authentication, confidentiality, and nonrepudiation.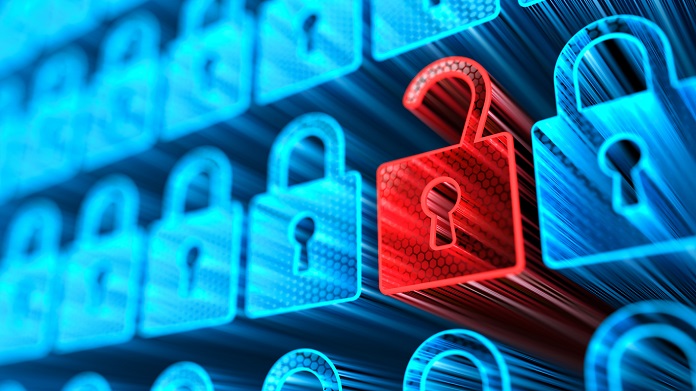 Cybersecurity Professionals – Market Demand
The growing requirements of cybersecurity have created a surge in demand for qualified professionals to perform the task. Almost all organizations require a certain level of Cybersecurity to be deployed to counter the threats over the internet. It has become one of the most growing segments of the job market over the years.
Cybersecurity Professionals – An Overview
Cybersecurity professionals are the professionals trained to find weaknesses in databases, networks, hardware, firewalls, and encryption. The first and foremost priority of a cybersecurity professional is to prevent attacks by fixing potential issues by making them unexploitable by malicious users. Furthermore, cybersecurity specialists are supposed to handle clean up after cyber attacks and security breaches.
Cybersecurity Professionals – The Job Roles
Cybersecurity professionals can have multiple job roles according to organizational requirements.  Below are a few popular most ones;
Security Analyst
Security Engineer
Security Administrator
Security Architect
Security Specialist
Security Consultant.
Cybersecurity Certification – The Requirement
The growing demand for cybersecurity professionals has also created the requirement of certain industry standards to govern the process. Selection of the right candidate for the right job can only be made possible with the presence of certain standardized criteria of assessment. Certifications validate a professional holding a specific skill set and capacity required for a certain job role. It make it possible for an employer to evaluate a candidate's suitability for an available job or assignment. The universal nature of certifications makes it possible to judge the competency of a professional anywhere in the world.
CompTIA Security+ – An Obvious Choice For The Beginners
What makes CompTIA Security+ Certification a great choice for people seeking a career in Cybersecurity is the trust put by industry and professionals in CompTIA certifications. Due to the vendor-neutral nature of CompTIA core technology certifications, they are the most widely acceptable certifications across the industry. Because of not being platform-specific their application spectrum is broader than that of platform-bound certifications. Along with the other core certifications by CompTIA which are A+ and Network+, Security+ make a more suitable combination for a  professional at the beginning of their professional career.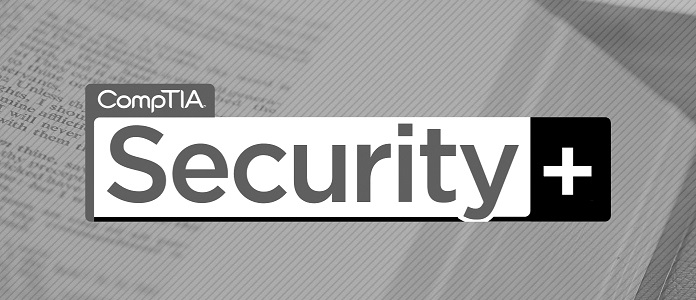 CompTIA Security+ Certification complies with ISO 17024 standards and is approved by the US Department of Defense. CompTIA Security+ is accredited by ANSI which reflects its quality control. It was launched in 2002 and soon after it became one of the most authentic and widely acceptable certifications in the field of Cybersecurity. Corporate giants like Intel, HP, Dell, Netflix, Target, Splunk and many more recognize CompTIA Security+ certification for employment.
CompTIA Security+ Certification – The Skill Development
CompTIA Security+ develops following skills in professionals;
Identifying Attacks, Threats, and Vulnerabilities
Architecture and Design of Security Systems
Implementation of Security Strategies
Understanding Security Operations and Incident Response
Governance, Risk, and Compliance
DevOps / Software Developer
IT Auditors
IT Project Manager
CompTIA Security+ Exam SY0-501 – An Overview
Launched on 4th October 2017., CompTIA Security+ SY0-501 and expected to retire in April 2021 It is presently available in English, Japanese, Portuguese, and Simplified Chinese languages.
CompTIA describes it as following;
The CompTIA Security+ exam will certify the successful candidate has the knowledge and skills required to install and configure systems to secure applications, networks, and devices; perform threat analysis and respond with appropriate mitigation techniques; participate in risk mitigation activities; and operate with an awareness of applicable policies, laws, and regulations. The successful candidate will perform these tasks to support the principles of confidentiality, integrity, and availability.
CompTIA Security+ SY0-501 Exam: The Prerequisites
It's not mandatory for the candidate but CompTIA recommends the candidate taking the CompTIA Security+ SY0-501 Exam to have CompTIA Network+ certification and two years of experience in IT administration with a security focus. As it is a pure technical certification so a candidate is expected to be familiar with the network and security environment of an organization to understand the security scenarios. Basic understanding and hands-on experience in network operations are highly recommended but not mandatory.
CompTIA Security+ SY0-501 Exam – The Preparation
Like other certifications exams, CompTIA Security+ SY0-501 Exam requires a comprehensive study via different available mediums to successfully grasp the fundamental concepts. There are multiple resources available online to assist in the learning process. These resources are available in both forms, free and paid. There are multiple types of resources one can go through for learning. Some of the major forms of available training resources are study guides, video tutorials, past exams, practice questions and answers, braindumps, and testing engines. Instructor-led trainings are also available.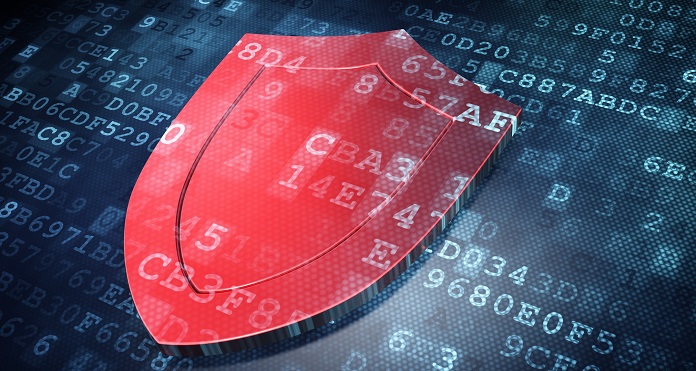 CompTIA's very own training program is also available. CompTIA offers instructor-led training combined with study guides and other training material for both online and offline use. CompTIA CertMaster training price ranges between US$ 499 to US$ 999 according to the study package you choose.
Many other training providers are offering the training for CompTIA Security+ SY0-501 Exam at comparatively affordable prices. For example, Marks4Sure can be named here. Marks4Sure offers a money-back guarantee for their CompTIA Security+ SY0-501 Exam which shows their confidence in the quality of the training material they provide. Mark4Sure provides a reliable solution to a brilliant success in the SY0-501 Exam through their Dumps and Testing Engine.
For sure success in CompTIA Security+, SY0-501 Exam to secure CompTIA Security+ certification affordably, choose your training provider wisely.
Final Words
CompTIA Security+ is one of the best and widely acceptable certification which can be a concrete foundation for your career as a Cybersecurity Professional. Right now passing SY0-501 exam let you avail this hottest certification and firm your position in the professional market. After mid 2021 this exam will be discontinued and you will need to pass the latest SY0-601 exam to become industry leader for CompTIA Security+. Marks4sure also providing 100% real exam SY0-601 dumps so you can train with us and pass this test with high flying marks.