If you're buying a new phone, you'd probably consider having an android phone, and when it comes to android phones, one name is above everything else, Samsung.
Samsung is one of the oldest phone makers globally, from QWERTY keypads to multiple back cameras, Stylus pen, and edge-to-edge touchscreen.
The king android phones began operating in 1969 in Suwon, South Korea, manufacturing home appliances, such as televisions, refrigerators, electric fans, etc. Samsung released its first android phone way back in 2009, making it one of the leading smartphone competitors in the market across the world.
Samsung phones have a wide range of accessible features perfect for students, business people, and freelancers. They have one of the best cameras you can't find on any other phone, not to mention their sleek, modern, and thin yet powerful glass screens.
In addition, repairing Samsung phones is more straightforward and quicker than other phone brands. Also, it's much cheaper than you might expect.
You may check it out with your local phone dealer or visit a website for more details.

Furthermore, since smartphones are not cheap, you might want to consider these top pros and cons of buying a Samsung phone before you buy. When buying a new phone, you're excited to know more about the great features that would make you purchase it, whether it's the latest camera technology or an internal microprocessor.
That said, here are the top pros or advantages of owning a Samsung phone
Crystal Clear Quality Photo
If you're looking for a new phone, you'll probably consider checking its camera specs, such as megapixels, front camera, rear camera, and more, and these features are not new to Samsung.

Samsung is widely known for its powerful and excellent camera technology. It offers sharper images, better colors, HDR performance, and high-quality videos. In addition, some of the newest Samsung phones on the market have multiple camera systems, allowing you to capture special moments better. Additionally, these cameras have different functions and key roles to play.
Here are the cameras Samsung uses and their functions:
Telephoto Camera
This camera lets you zoom in on a single subject without losing a single detail. Also, in some units, particularly from the S20 series and the latest models, telephoto allows you to unleash its function called Space Zoom, which will enable you to zoom in up to 30 times.
Wide Angle Camera
This feature lets you capture more of the scene than other camera lenses. It means you can take photos with a larger and broader scenery view. Since it has a Dual Pixel sensor, each photo is clear, bright, and detailed.
Ultra-Wide Camera
This feature is much more extensive  than the wide-angle camera. It allows you to capture the scenery as wide as your eyes can see.
Unfortunately, these features may not be available on all Samsung phones. Most of these features are available on Samsung's latest models, particularly from the S9 series to the S22 series. However, the camera is still powerful even without the newest technology.
High Screen Resolution
Screen resolution is one of the considerations buyers usually pay attention to most. It is the number of pixels on the screen, and the higher the ratio means sharper and detailed images and videos.
Samsung has one of the best screen resolutions in the market. It can show a detailed depth of colors. Also, it has an impressive screen size that allows users to view, browse, and swipe through websites and applications.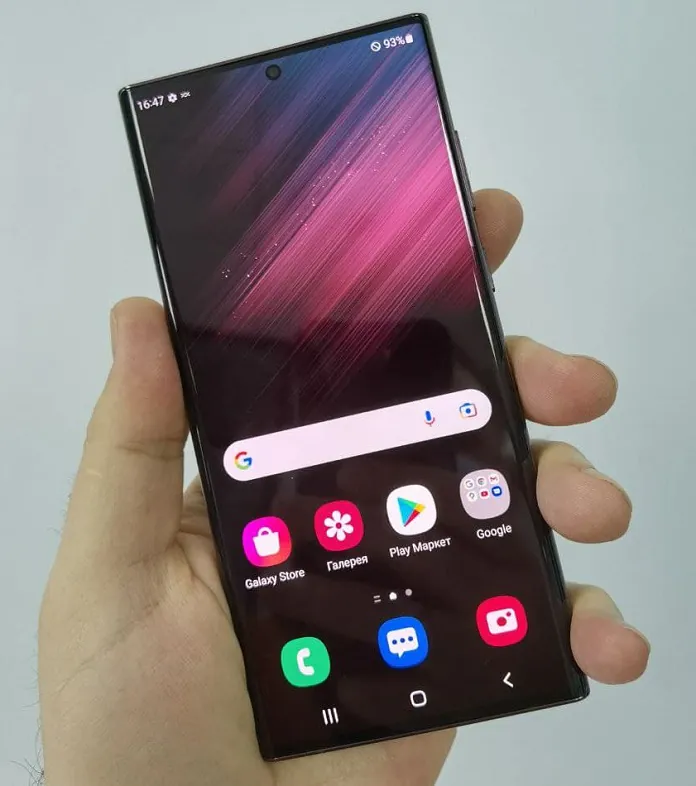 In addition, screen resolution depends on the size of the phone.  The screen resolution ranges from 1440×2560 to 1440×2040 or higher for Samsung S series. This excellent screen resolution helps users watch videos and play games perfectly.
So, if you love watching online dramas, you might want to consider buying Samsung phones, especially the new releases.
Water And Dust Resistance
Another great feature Samsung phones have is water and dust resistance. It means you can submerge your phones in water and dust without getting any damage. Samsung phones may have varying IP (ingress protection) ratings, like IP67 and IP68. Here are the differences between them:
IP67
For IP67 rating, the phone can be submerged in fresh water at a depth of 1 meter and below for 30 minutes. It represents complete protection against the ingress of airborne and dust particles.
IP68
Compared to IP67, this has a higher level of protection from dust and water. It means the phone can be submerged in fresh water at a depth of 1.5 meters or above for 30 minutes.
Almost all later models of Samsung have an IP68 rating (except for Galaxy Z Flip), making Samsung a great alternative to other more expensive brands. Also, this means that you need not worry about your phone being splashed or submerged in water or dust, perfect for people always having their phones in their hands.
Multi-Window Feature
One of the great features Samsung offers to its users is its ability to let them do more tasks simultaneously. This feature is called Split Screen or Multi-Window mode. With this, you can do more without changing applications.
For example, you can watch videos on video streaming sites while browsing your social media feed. Also, it allows its users to copy text from one app to another without having to exit the app.
In addition, some Samsung phones, especially the newer models, have a particular function called the Picture-in-Picture (PiP) feature. It will allow users to watch videos in a small and movable window while doing other tasks.
Large Screens
Another great thing about Samsung phones is it doesn't have to be expensive to experience prominent screen features, unlike its competitors. However, it doesn't mean that the quality of the phone is compromised due to its price. Many people who only want to enjoy big screens go for Samsung, and their phones surprisingly last for years without having any problems.
Furthermore, it's easier to scroll up and down through your messages and images because of these large screens. Also, Samsung phones have a quick launch feature, which allows its users to use an app without unlocking the phone.
Impressive Functional Features
Samsung phones are built-in with excellent functional features, Samsung always makes sure to give the best to its customers. For example, the pull-down menu contains essential functions for easy navigation and access, such as the Wi-Fi button, airplane mode, flashlight, mobile hotspot, phone orientation, etc.
Here are other essential features you'd probably love to use
Mirroring
With this feature, you can view your phone's content on your TV using a cable. You may also connect your phone to a projector, perfect for giving office presentations, watching movies, etc.
Recording
Samsung phones have gameplay recording apps that allow people to record a video or game with their internal sounds. Many gamers use this feature to broadcast and record their gameplays with video-sharing platforms and other social media apps.
Wireless Printing
Samsung has an app called Samsung Mobile Print that allows its users to print anything directly from their phones.
Virtual Reality (VR)
If you're a fan of VR technology, you would love Samsung's Gear VR feature. It allows users to engage in the world of virtual reality without any complicated process.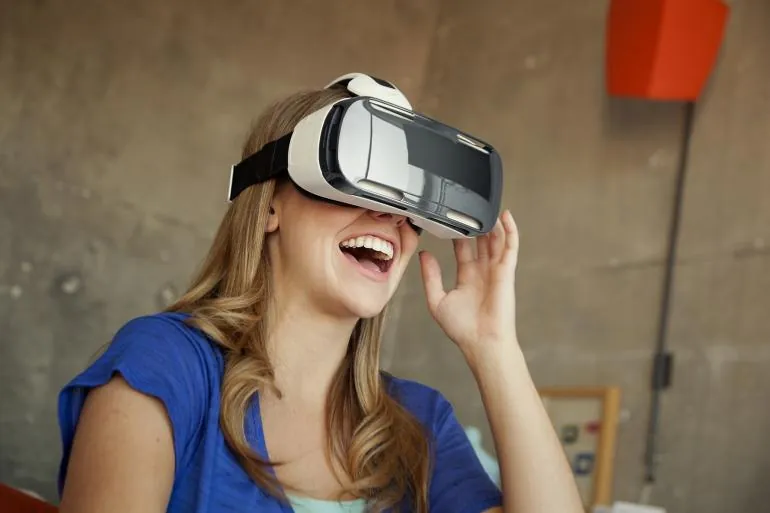 These are just some of the many features you'd probably love from Samsung. So, if these garner your attention, then it's time that you consider buying a Samsung phone.
On the other hand, here are the cons or disadvantages of owning a Samsung phone
Limited Battery Life
Despite  its excellent features, Samsung may not have a high-powered battery operation system as you might have expected. According to most users, recently bought Samsung phones charge quickly, and the battery may last for some time. However, after a couple of years, the battery performance degrades.
The phone may not charge as fast as before, even with the help of fast-charging chargers, and the battery drains quickly. Before, you can opt for your phone's battery to be replaced with a new one, but it's not the case with the latest Samsung models.
To solve your phone's battery problems, you have to bring your phone to the nearest Samsung center. However, the process may take too long, unlike replacing batteries in older models. And you might have to leave your phone for a couple of days or weeks to become fully repaired.
Expensive Devices
The sad part about Samsung phones is that they are costly compared to other brands, like Oppo, Vivo, and Huawei. If you want to experience Samsung's great features, you should prepare yourself to pay the high price.
On top of that, these other brands may offer the same features as Samsung at a much lower price. Also, Samsung is not as popular as before since many people view them as 'outdated' phones.
Bulky Devices
One of the problems Samsung users typically encounter is its bulky size and heavyweight. Because of such factors, carrying a Samsung phone using your hands or pockets is not easy, unlike its famous iPhone rival.
Also, you have to purchase extra tools to manage it perfectly without any problems, such as screen protectors, phone cases, and phone covers.
Poor Storage Capacity
Samsung is an excellent phone for people who want a manageable storage capacity, such as gamers and business people. However, nothing comes for free, and it might be more expensive than you think.
If you need additional storage capacity, you need to buy an extra memory card. Samsung allows you to purchase phone models with higher storage capacity but at a super high price. So, think  carefully since other brands may offer vast amounts of storage without spending too much.
Bloatware
Bloatware is an unnecessary software program that often comes pre-installed in all Samsung phones, such as Google Mail, Calendar, Chrome, Google Assistant, and more. Also, Samsung phones may come with pre-loaded Samsung apps, such as Samsung Pay, Email, Samsung Apps Store, Smart Things, Samsung Browser, etc.
You might have tried deleting these apps to free up some storage. However, they won't leave you no matter how you try it. You can't uninstall them, but you can disable them. It is a big problem for most Samsung users because these apps take a valuable amount of storage, which you can use on other important tasks, such as saving files and more.
Poor Cooling System
If you play any games using a Samsung phone, you'll probably notice how fast it heats just minutes of playing. It also becomes hotter during hot climates, especially the summer season. And if you try playing with other brands, especially iPhones, you'll notice that it doesn't get as hot as your Samsung phone.
Furthermore, this ineffective heating system appears while playing games and with intensive Android apps. The problem may usually result from battery system issues. Unfortunately, this happens to all flagship units of Samsung, whether they're expensive or cheap models.
Final Words
Samsung is among the prominent producers of excellent phones in the world. Its long history of making great phones has established a name that other companies won't easily erase, especially when it comes to its features.
There are many things you'd want to consider about Samsung phones. These include crystal precise camera technology that captures memorable moments perfectly, high screen resolution for detailed colors and images, a large screen to view more, and other essential features.
Some features you wouldn't want to miss are phone mirroring, internal recording, VR experience, and wireless printing. Also, most Samsung phones released today have an IP68 rating, meaning they are resistant to water and dust but only to some extent.
But despite excellent features and functions, Samsung phones have a couple of disadvantages you might want to consider. These can include short-term battery performance, fast heating of the phone, pre-installed unnecessary apps, poor storage capacity, costs, and bulky size.
Furthermore, knowing these pros and cons of owning a Samsung phone will help you decide if this fits your needs.