While Aldi had very humble beginnings, it's currently one of the most popular supermarkets in the United States – beating some of the states' most well-known chains at their own game. It was even the most popular discount store according to a survey in 2019, which should give you an idea of just how much Aldi has grown across the US. With all this in mind, you may be wondering if Aldi has anything to offer you.
There's no doubt that Aldi will be an excellent choice if you're looking to save money – but there's quite a bit more that can make Aldi a great place to shop.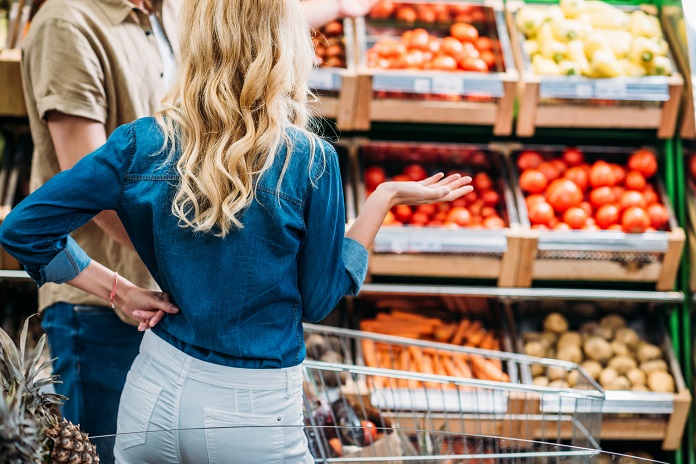 Why is Aldi so popular?
It's no secret that Aldi is one of the cheapest supermarkets out there, and this is generally one of the biggest draws to this grocery chain. Aldi has an incredibly cost-effective business plan, which allows them to significantly reduce the costs of all their items and as a result, save you quite a bit of money in the process.
Outside of this, customers will also get to enjoy quality. While all the stock at Aldi is from their own private label brands, this doesn't mean that they compare badly. It's simply another aspect that allows these stores to reduce their expenses and help you to save money, creating a win-win situation for all.
You'll usually find pretty much everything you need at Aldi, despite the fact that these stores tend to be fairly small and carry limited stock. On the whole, they aim to cater to a host of needs and also provide fresh produce, so you'll still be spoiled for choice.
With all this, it's not hard to see why Aldi has become such a popular supermarket chain – not just in the United States, but in several places around the globe.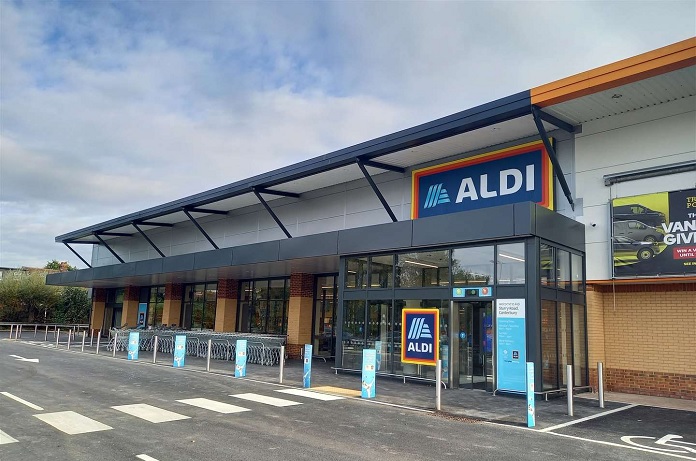 How does Aldi keep their costs so low?
If it wasn't for how Aldi has managed to provide such great services to a host of states across America, you probably wouldn't even know to shop here. Aldi has put a lot of effort into being competitive, maintaining the ethos of an affordable customer-centric experience, and it shows in how beloved they've managed to become in the US in such a short amount of time.
An important aspect to consider in all this is how Aldi manages to keep their costs down. The more they're able to save, the lower the price of their products will be, and the same applies to most supermarkets.
The only difference with Aldi is that they take extra care to reduce their expenses and do so in a variety of ways. Thanks to this, they have some of the cheapest prices on the market, which has helped them to challenge some of the US' biggest chains.
From opening smaller stores to save on rent, to maximizing their range in a limited selection of products; there are many steps that Aldi takes to remain competitive in the market – and it's the incredible efficiency they have when doing just that that has made them such a popular chain in several countries.
All in all, Aldi is the perfect place to go for all your grocery needs if you're looking to keep your costs as low as possible.
How else does Aldi keep competitive?
Outside of these few points, there are also other things that have helped Aldi to climb so high. Here are a couple of examples of things that you may want to consider if you're curious about Aldi's success:
Most of the products in Aldi are of their own private label, which allows them to cut their costs (by essentially removing the need for a middle man), which in turn gives you the chance to save more
Aldi doesn't collect sales tax, which further helps customers to save since there won't be a need to worry about these additional costs (this may not be the case in all states though)
If you sign up for the free delivery service on the Aldi app, you can enjoy free deliveries while buying online and even redeem points for further discounts
The fact that Aldi is always evolving and looking to improve is another huge aspect of its ability to remain competitive. Aldi is always taking it up a notch and this is simply perfect for any customers who are looking for the best shopping experience
How much could you save shopping at Aldi?
As we can see from all this, Aldi has many ways to lower their costs, allowing them to give back to you in the form of lower prices.
If you make the switch to Aldi, there's a good chance that you'll be able to save quite a bit of cash on products you'd already be buying – especially if you take advantage of some of the deals and discounts they offer. Each week there's a new list of items for sale, so don't forget to check out the Aldi weekly ad if you're interested in saving (this can be found online, in store, and is even distributed locally).
Altogether, you could potentially save hundreds of dollars if you start shopping at Aldi. A small discount at a time can often add up to far more in the grand scheme of things, so don't overlook the savings potential that these stores have to offer if you want to keep your outgoings as low as possible without skimping on quality.
Aldi makes it easy to save, so you're bound to find that you'll spend less shopping here – so why not go to your local store to see how much you could lower your costs?