When I first saw the new Huawei FreeBuds 3 headset, it caught my interest, but did not impress me. Later I heard about active noise reduction. Then about Bluetooth 5.1 and Kirin A1 chip. And in the end – about wireless charging of the case. And I realized that I just had to try it.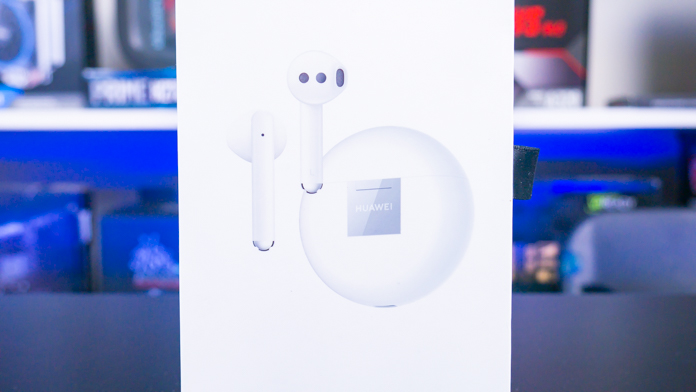 And the phrase "try" is written not just like that – because the headset, if anyone did not know, is not vacuum, it's more like the first two AirPods. I haven't used this format in a long time! But hey, when life offers you lemons for a review, you've gotta make something out of them…
Market positioning
Interest was also fueled by the fact that FreeBuds 3 is the most expensive TWS headset I have ever put in my ears. More than $200, which is the cost of a good mid-range smartphone of the past generation. Or old AirPods.
Where to buy
What's in the box
The box has a headset (2 inserts), a charging case, a USB Type-C cable, as well as an instruction manual.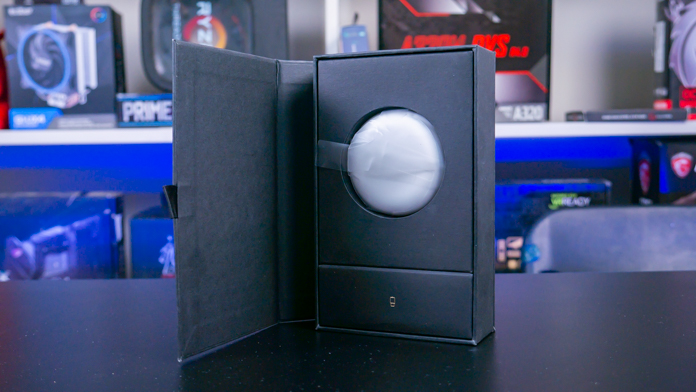 Since I came across a review sample, I did not get a Huawei CP60 wireless charger, which is given to customers at the start of the sales.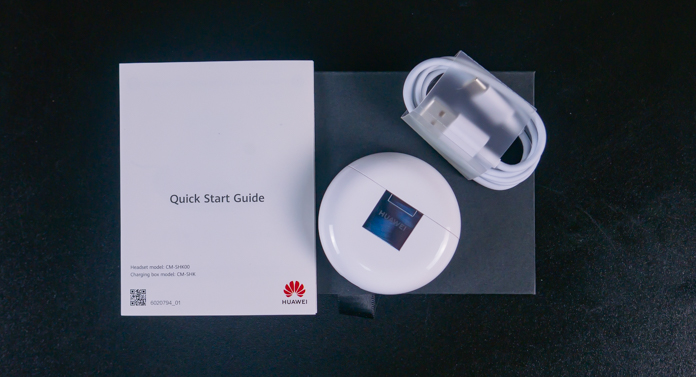 Design and materials
Visually, Huawei FreeBuds 3 looks elegant. The case is a rounded puck, glossy, snow-white (in my case, you can also find the black one).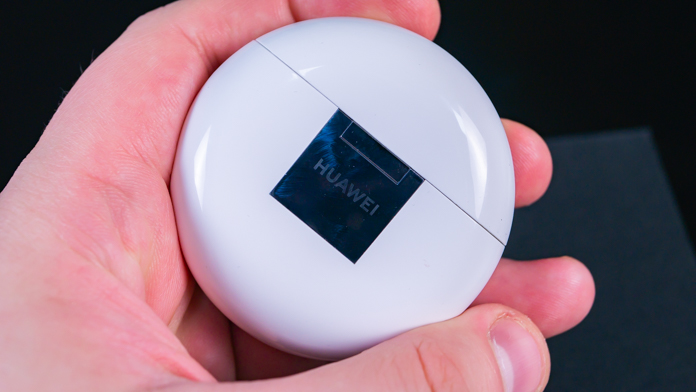 At the back is a metal base and a logo. Bottom is a USB Type-C connector and charging indicator. On the side is a button to establish a connection and reset parameters.
Headphones are hidden inside, as well as a second LED.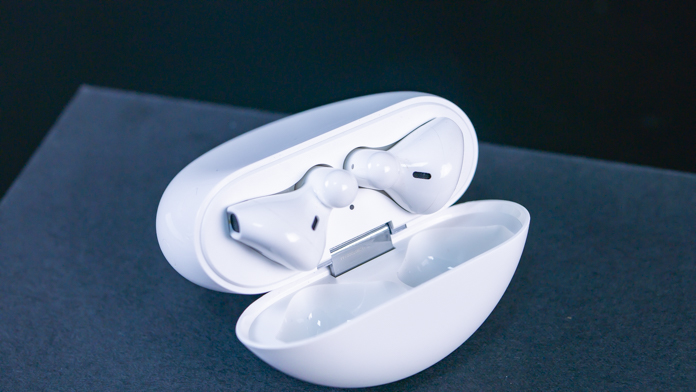 The headphones themselves, contrary to the cries of Apple fans, are only remotely similar to AirPods. The separate "stick" certainly stands out. A cup with a speaker is "soldered" to it.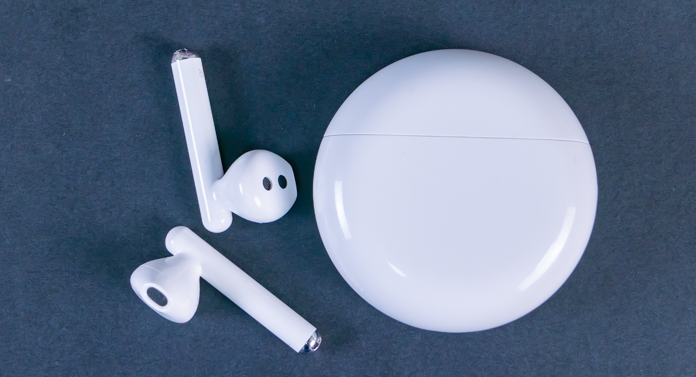 On the bottom is a silver tip with a contact, the second contact is on the speaker housing, and behind is a microphone hole. The earphone itself has a lot of slots and one infrared sensor.
The shape of the case looks like AirPods, I do not argue here; in particular the main speaker.
Read also: Huawei FreeBuds review – Great, but not perfect
Connection
The headset can be connected in two ways. If you have a Huawei smartphone on EMUI 10, you open the headphone case next to the smartphone, and a snap window appears on the screen. Elegantly, quite in Cupertino style.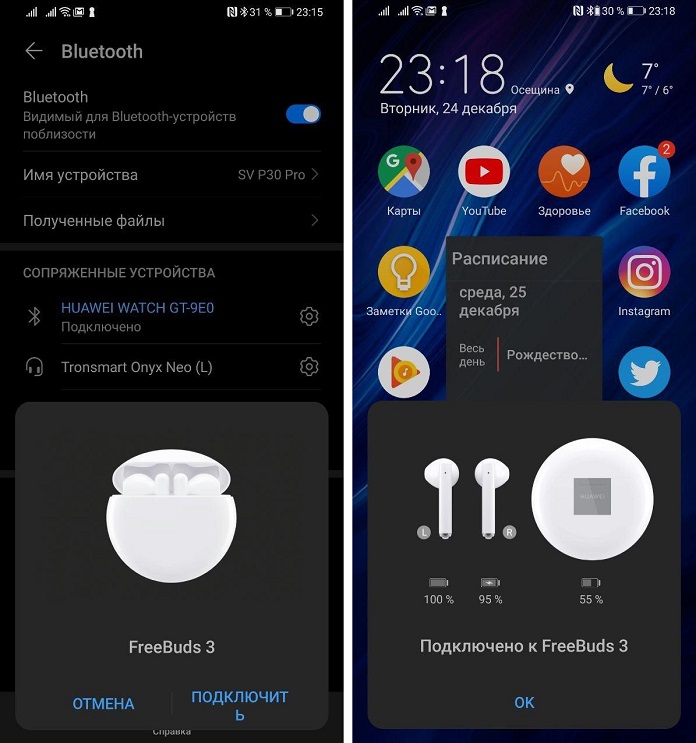 Problems may arise if you previously tied the headset to another smartphone. Since FreeBuds 3 does not support multi-point, EMUI will swear and threaten that the PIN code is wrong. You must perform a full reset using the physical button before pairing the headset with a new smartphone.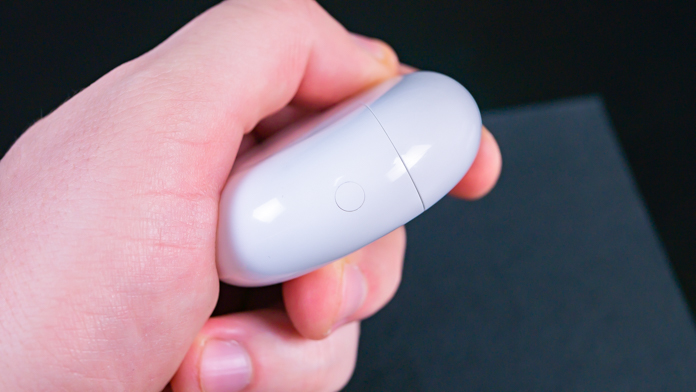 If you have a device of any other brand, you must connect the headset through the button on the side. Clamp it for a couple of seconds, the indicator inside will start blinking white, connect the headset to the Bluetooth menu, and use it!
Read also: Huawei P smart Pro review – A mid-ranger with a pop-up camera
Technical specifications
The specs are certainly worth your attention. Bluetooth chip here is revolutionary Kirin A1, the first in the world with support for Bluetooth 5.1. And yes, I almost said in a report from the presentation that FreeBuds 3 is the first device with such a version of Bluetooth. But this, of course, is not so, because there is also Huawei Watch GT2 with the same chip and Huawei Mate 30/Mate 30 Pro, which I completely forgot about.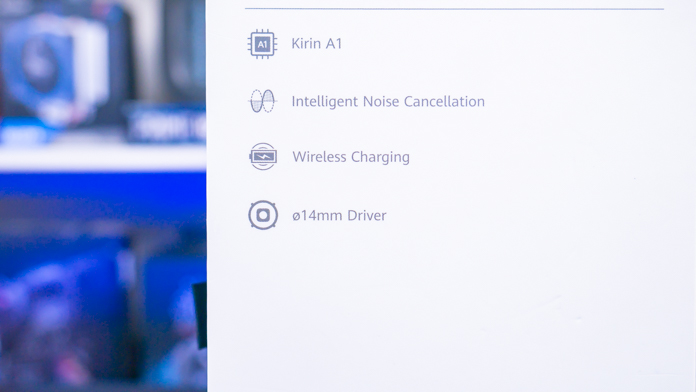 On the official website of the headset, they also praise isochronous (for both headphones simultaneously) signal transmission and a first-class audio processor with a frequency of 356 MHz – but the first is relevant only if your device has Bluetooth 5.1 support.
The 30 mAh battery in the headphones lasts for 4 hours playing music, which is believable. The case provides another 16 hours (410 mAh), so we get 20. The case is charged via Type-C and receives 6 watts of power. And Qi wireless, of course. The wireless charging receiver is located on the side from which the case opens.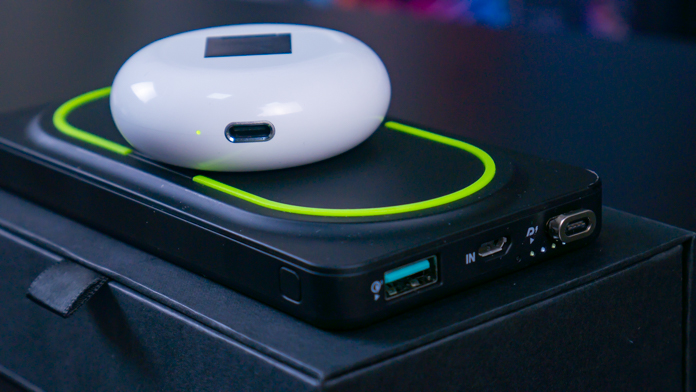 Huawei FreeBuds 3 headset also boasts active noise cancellation, and a bunch of other features related to it, such as improved microphone sound transmission, additional wind resistance and so on. Noise cancellation is the most interesting thing about the device.
Read also: Huawei Band 4 fitness tracker review
Everything is great in terms of sound. A speaker with a diameter of 14.2 mm provides solid bass and a good frequency range, although the exact characteristics of the latter are extremely difficult to find. They are not written either on the box, or in the instructions, or on the official website!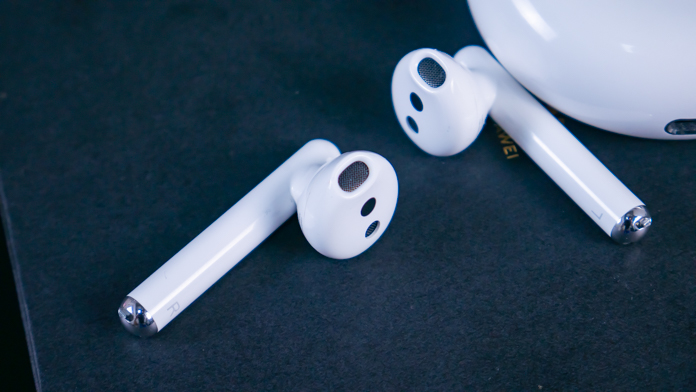 Neither the frequency range, nor the sensitivity of the headphones, nor the sensitivity and frequency range of the microphone. You must admit that even Apple at least tells us something! Well and the last – earphones are protected from moisture according to the IPX4 standard. That is, light rain is not terrible for them, but you better bring an umbrella.
Experience
Now my impressions after a week of operation. I was very afraid that my ear shape is wring for Huawei FreeBuds 3, and the ear pads in this case won't help, these aren't vacuum headphones. I was mistaken, and my ears were fine. Headphones fit great, although I did not run a marathon in them and did not fend off aliens with fists.
Sound quality is not perfect, let's say so. And here you need to understand that I prefer vacuum headphones, and vacuum headphones have an absolutely unique sound pattern that cannot be repeated with open-type earbuds. Therefore, it would be foolish to find fault with weaker bass than with vacuum headsets.
Read also: Huawei Watch GT 2 (46 mm) review and comparison with Huawei Watch GT
Moreover, the bass really is present, although not as powerful, as, say, in Panasonics from the recent review. No, what surprised me most was how narrow the headset's surround sound quality was. The scene is extremely concentrated in the ears, does not walk between them, nor in the plane around it.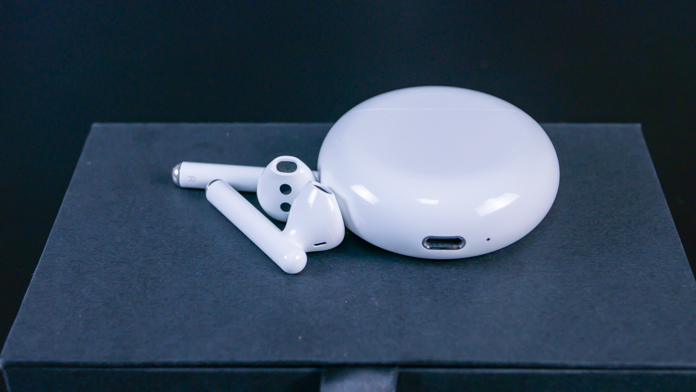 For comparison, Huawei AM61 sound is disproportionately more interesting. Not so dense in frequency and in bass. But the way the sound in the head jumps there, and how the instruments frolic around and inside the head… FreeBuds 3 lose this battle. Which is strange and unusual.
The high frequencies of the headset are also sometimes painful, especially at maximum volume. However, the midrange is very rich. Let's just say that acoustic guitar through FreeBuds 3 sounds amazing, while electronic is mediocre.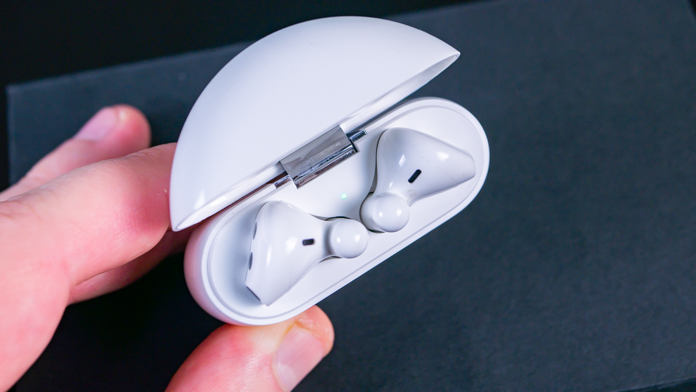 Therefore, if you are a fan of heavy music like Aaron Smith or Sabaton, then the high frequencies for you may be too sharp. I think at concerts it sounds something like that, so you might even like it, but I don't like concerts in principle, and I'm trying to protect my ears.
In addition, songs and bands with an emphasis on acoustics, like Scott Bradlee's Postmodern Jukebox, and vintage music like Middle of the Road, reveal brilliantly in Huawei FreeBuds 3. So magnificent that sometimes it's simply impossible not to sing along!
Active noise reduction
Next, noise reduction. Oh, where to start. Ideally, active noise reduction should successfully cope with the constant sound of an approximately stable frequency and timbre. Actually noise. Whether it be the wind, the rustling of a fan, a ride on the subway or the operation of a car engine. And you can expect up to 20 dB noise reduction.
I will say the obvious, but unpleasant for many: noise canceling will not replace vacuum soundproofing. Even when the system works flawlessly and instantly adapts to the environment. Huawei FreeBuds 3 doesn't even have that.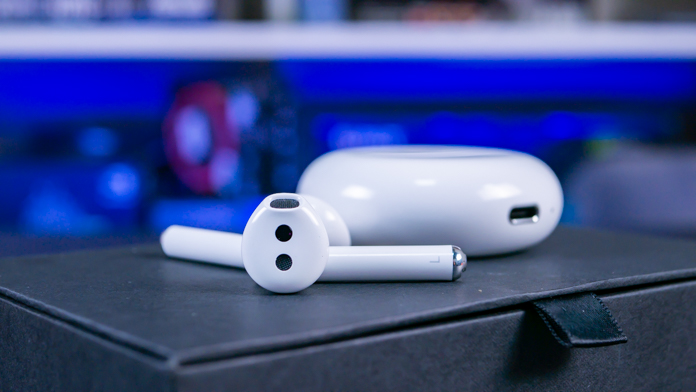 The fact is that personally my life is filled with noises of different timbre and frequency. And with the most stable and repeatable the noise reduction is… trying to cope. Trying honestly. But it does it with such enthusiasm and anguish that it is not noise that is heard, but the work of the noise suppressor. Distinctly.
I'm takking specific buzzing, ethereal noise. Like a guard dog, defending a bone, and barking at ordinary passers-by at ten meters. That is, yes, you DO NOT HEAR the noise. But you always know what the noise is, in fact, there. Because you hear the noise reduction.
You see, yes? The noise reduction system does not block the noise, if it does not have time to adapt to them, and becomes clearly noticeable in this case. I dare even say that it interferes with music even more than noise itself.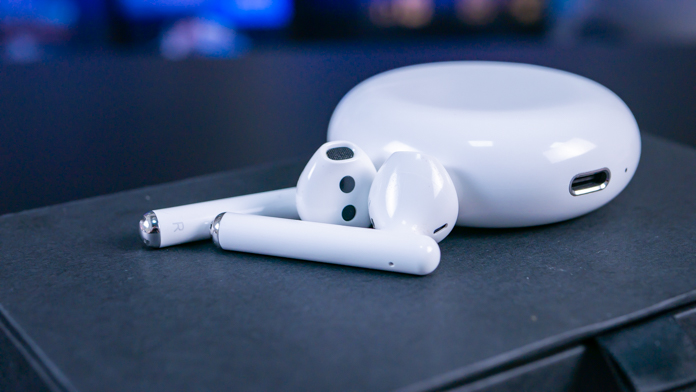 At the same time, in relative silence, but with a barely noticeable background – at the post office, for example, the sensation in the ears resembles the moment when the shower got water into the canal. Yes, this is the most characteristic rumble. And if you never washed in the shower, you probably listened to the sea rumble in a shell. It's the same feeling, only the sound is dull.
In general, I can say that noise reduction will be useful in the office, or on an airplane, metro, or next to a noisy computer. And if you have a dislike for vacuum headsets and you don't have an iPhone, then you don't have much choice. Just do not expect a miracle – the vacuums block the sound disproportionately better.
Connection quality and interference
Finally, a test device that doesn't catch interference from trams! But now I found another source of distortion: shopping centers with powerful sources of Wi-Fi signal. Here no magic powers of Kirin A1 and Bluetooth 5.1 helped – even when I listened to music through Huawei Watch GT2.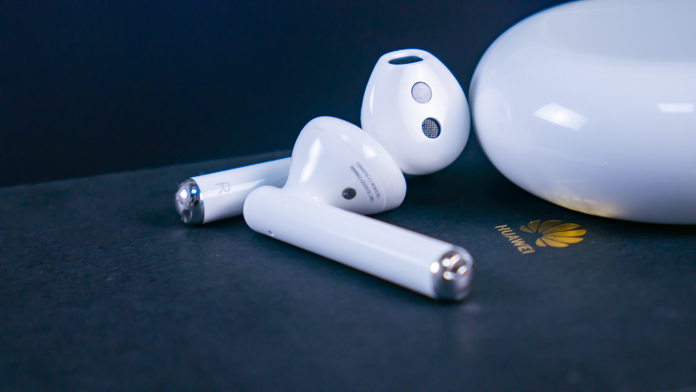 And here I could talk about the fact that in addition to interrupting the signal, I heard noise when the sound source seemed to move a little back and to the side, as if surround sound was activated in my profile. This sometimes happened several times per second, sometimes it was delayed for minutes, and infuriated me endlessly.
But why should I tell you all this? After all, I really first got a test pre-sale sample, and after replacing it with a commercial copy, 95% of all the problems went away. They didn't disappear completely – neither interference, nor the displacement of the profile – but became so rare that I almost stopped noticing them.
These are my personal impressions. For verification, I handed over the headset to our chief editor Vladislav Surkov, who currently owns Huawei P30 Pro smartphone. And he had no interference at all. Not once, not a single problem. Even interruptions under the base station of mobile communications, where without exception all other headphones worked unstably. I assume and hope that your impressions of the headset will be more like his, and not mine.
Control
With control, not everything is so smooth. The user is provided with only one function – double tapping on each of the headphones. Tap on the left and tap on the right work differently, initially a pause is assigned to the right, left to enable or disable the noise reduction. However, the standard settings are not so important, since the functionality of the ears is configured in the proprietary AI Life application. Or right in the system settings if you have EMUI 10.
After connecting FreeBuds 3 in the program, it becomes possible to monitor the battery status of both the left and right earphones, and the case separately. Nearby is a noise reduction switch, and a tuning wheel. I will come back to it. Believe me.
In the application, you can also configure the functionality of double-tap. The choice is play/next song, play/pause, activate voice assistant, noise reduction switch, or nothing at all. Next to it is updating the firmware of the headphones, where I recommend going right after you first turn on the headset.
Switching forward, by the way, works great in Google Play Music. But if you listen to, say, a video on YouTube without auto-playing, then switching forward will start the video again.
Earlier, I said that FreeBuds 3 is not like AirPods. And this is true, but for me this, you will not believe, has become a problem – a problem regarding management. The fact is that for a double tap you need to do a very… accurate double tap on the headphone. Very… delicate, let's say so.
Since the "leg" of FreeBuds 3 is made in the form of a thin cylinder, the area for tight contact with the finger is very small. Therefore, let's say, making a double-tap of the required accuracy on the headphone while sitting or standing still is relatively simple. But doing this feint on the go is hardly an easy task! It happened to me that I tapped the headphone SIX times, trying to stop the song.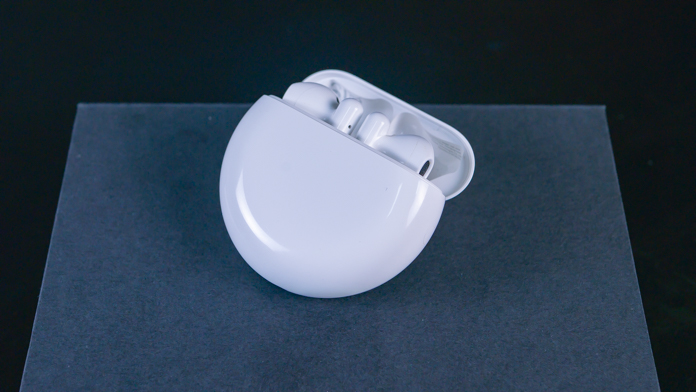 No, getting an earpiece is not an option. It would be an option if playback stopped. But it does not stop. It should, but there's no auto-pause in LG V35 ThinQ. And empirically, together with Surkov and with the involvement of another smartphone – Redmi Note 8T –  we found out that at the moment auto-pause only works on smartphones with EMUI 10. For all other devices in the AI ​​Life program, even for some reason the corresponding setting is missing. Although P30 Pro has it.
And yes, the problem is just software, it does not apply to either an infrared sensor or an accelerometer. Do you know how I found out? I pulled on the earphone the usual foam rubber from the earbuds. Due to the denser position in the auricle, this foam rubber improved sound quality, reduced sound leakage, reduced the feeling of invasive plastic in the ear – and completely blocked the access of the infrared sensor to the ear with opaque porous material.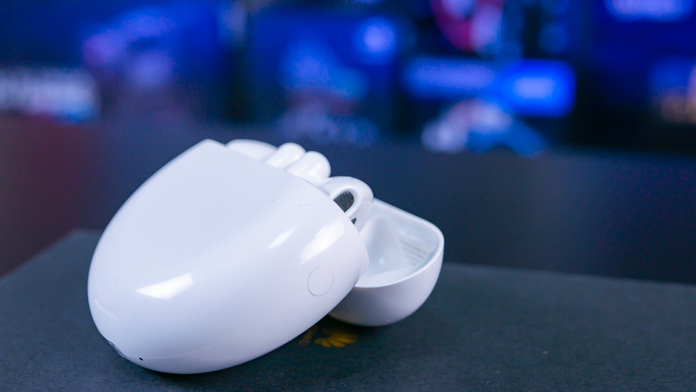 And double-tap completely stopped working. At all. I tested on the left earphone, on the right earphone, on both earphones together. The most offensive thing is that the headphones in the foam even fit into the case without problems, even charge perfectly! But say goodbye to controlling anything. Yes, my engineering helped to find out that the IR sensor still works and understands when the headphones are in the ear, and when not. But the autopause function is simply not there. There is only a shutdown of the control (for some reason). I checked it on another smartphone – Redmi Note 8T.
Let's return to Surkov. And the phrase that these headphones are ideal for EMUI 10. This shell already has a built-in tool for working with FreeBuds 3 headphones and there is no need to install the application, and it's just there, you won't believe it, the autopause function when you take the headset out of your ear! And it really works without problems.
But, again, this is only in EMUI 10. In EMUI 9 and any other shell for setting up a headset, you need to install the AI ​​Life application from Google Play. The app which, as I recall, should have absolutely all the functions of the firmware from EMUI 10. Huawei promised us this, but…
Noise reduction settings
So, the notice cancelling wheel. Oh, the wheel… How? How could you make a control element that does not provide any feedback on what has changed if you use it? You see everything on the screenshot. The wheel has no signatures, no numbers, no signs, no gradations.
You twist it, and something happens. This is unclear. The system stops working for a second, after which it starts working again. That's about it. Profiles of any kind cannot be activated or deactivated. Instead of ANY useful setting, we have… a wheel, which does God knows what.
And no, this is not a glitch. This is not a bug. This is a feature. And you know, the manufacturer's reluctance to add a video pro-mode to the standard camera application – this I can still understand. But the noise cancellation settings are beyond good and evil.
Cherry on the cake – the noise canceling settings go to default every time you connect the headphones to the smartphone. And since I had a switch to the next track instead of a noise reduction switch, I had to spend 15 seconds of my life each time to restore the settings, and each time I saw this unfortunate wheel.
Read also: EMUI 10 review – What's new in Huawei's version of Android 10
Microphone
But back to the good. The quality of the microphone is impeccable. This is where the noise cancelling feature really is worth it, at least if the noise is more or less monophonic. Such as fan noise from a PC. But in general, the sound transmission itself is crystal clear. Here, Huawei FreeBuds 3 earns top points.
Battery life
The battery is also okay. Honest 3-4 hours on one charge, even at maximum volume. Charged for 40 minutes in a case. And the case charges in about an hour. There are no surprises.
Huawei FreeBuds 3 verdict
For many… MANY users this headset is the only high-budget alternative to AirPods 1/2. And if you have a smartphone on EMUI 10, then you most likely will like FreeBuds a lot. Otherwise, I'm not sure. If you assume that you will not have any problems with the connection or the auto-pause on Huawei branded shell (Surkov confirms), then you can easily forgive the headset for the strange behavior of noise reduction (it can be turned off after all) and poor control.
But if you have an "ordinary smartphone" (or even Huawei, but not on EMUI 10), then these headphones can be considered a bit overpriced. Huawei FreeBuds 3 has enough advantages and disadvantages, and I can not guarantee that your experience will be impeccable. So – personally, I cannot recommend them. Unfortunately. I hope that Huawei will fix all the shortcomings in the AI ​​Life application and update the headset firmware for more convenient work with third-party smartphones. Let's wait.
Where to buy
Subscribe to our accounts: