The P smart line of mid-ranger smartphones from Huawei is in great demand among consumers who want an inexpensive and stylish smartphone. A few months ago, the company pleased us with Huawei P smart Z. But soon it was updated. Today we look at the recently revealed new product – Huawei P smart Pro. How it differs from the Z, what it can offer in the mid-range segment and how successful the whole update is, you will learn from this review.
Huawei P smart Pro specs
Display: 6.59″, LTPS (IPS LCD), 2340 × 1080 pixels, aspect ratio 19.5:9, 391 ppi
Chipset: Hisilicon Kirin 710F, 8-core, 4 Cortex-A73 cores with a frequency of 2.2 GHz and 4 Cortex-A53 cores with a frequency of 1.7 GHz
Graphics Accelerator: Mali-G51 MP4
RAM: 6 GB
Storage: 128 GB
MicroSD memory card support: up to 512 GB
Wireless networks: Wi-Fi 802.11 b/g/n, Bluetooth 4.2 (LE, A2DP), GPS (A-GPS, GLONASS, BDS)
Main camera: triple, main module 48 MP, f/1.8, 1/2.0″, 0.8µm, PDAF; ultra-wide module 8 MP, f/2.4, 13 mm; auxiliary depth sensor 2 MP, f/2.4
Front camera: 16 MP, f/2.2
Battery: 4000 mAh
Dimensions: 163.1 × 77.2 × 8.8 mm
OS: Android 9.0 Pie with EMUI 9.1 Shell
Weight: 206g
Price and positioning
The price of the new product was announced at the presentation and it's about $350. And if you purchase a smartphone before 12/31/2019, you can get a complimentary Huawei Color Band A2 fitness tracker as a gift. It seems to be nothing special, but it's nice to get a bonus.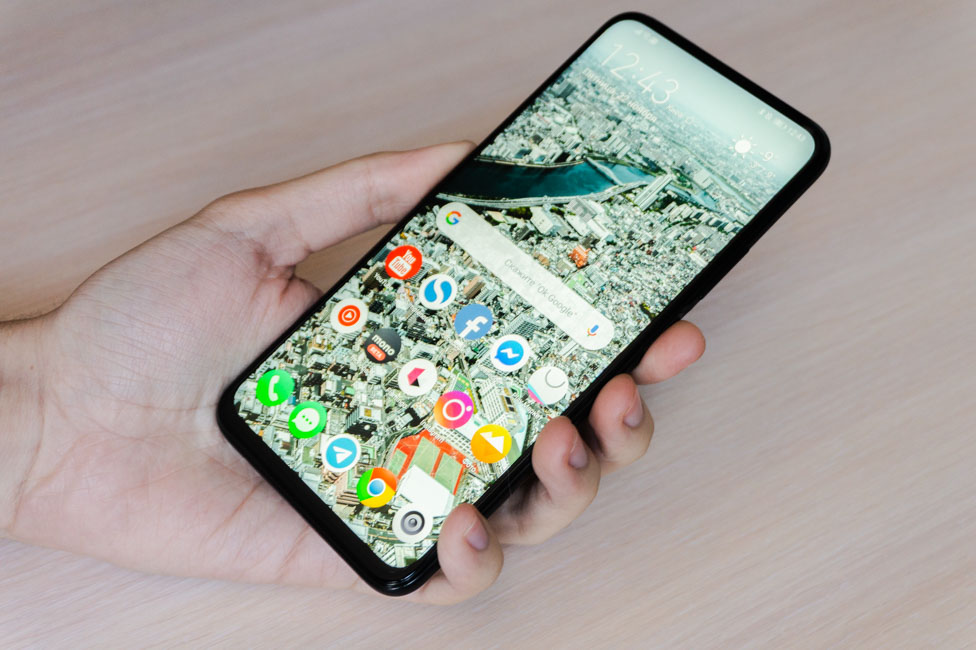 When it comes to prices, It is fair to compare P smart Pro with P smart Z. The older model will cost less by a $100 – it is now available for only $248. The difference is significant in my opinion and begs the obvious question: "is it worth it"? That's what we're going to try and find out.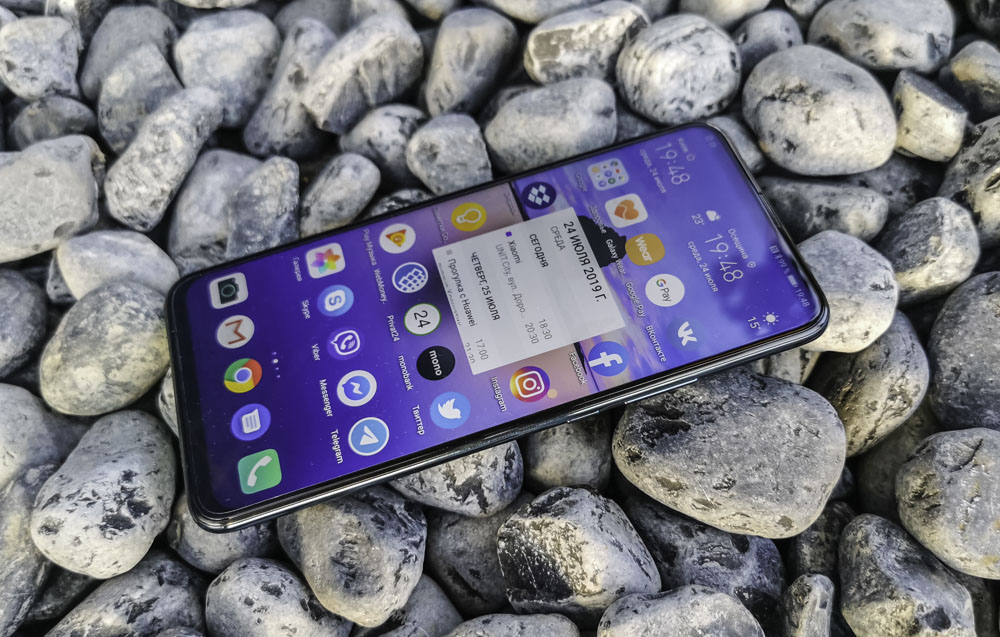 I would also like to remind you of Huawei P30 Lite, which now can be sold as cheaply as $330. Here the difference in price is smaller, but "conceptually" smartphone is a little different. The screen is smaller (but with a drop-shaped notch), the battery life is worse, and 2 GB of RAM is also less impressive.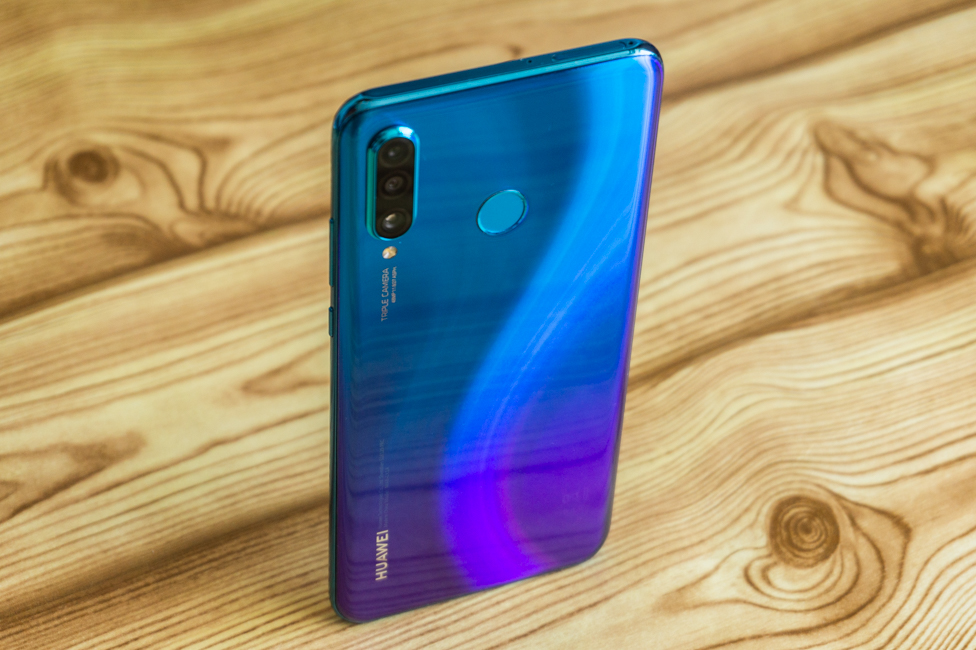 Design, materials and build quality
Huawei P smart Pro features a large screen without recesses, holes and other nonsense taking up space. It is exactly the same as P smart Z. The bezels are not very thin, but considering the diagonal of the screen, they are comfortable.
The indentation from below is traditionally thick, from above it seems to be a little thicker than from the left and right. Also on this side of the device, you can pay attention to a slightly rounded glass around the perimeter. It is not curved, so any protective glass or film will fit nicely. The films comes glued to the screen right out of the box.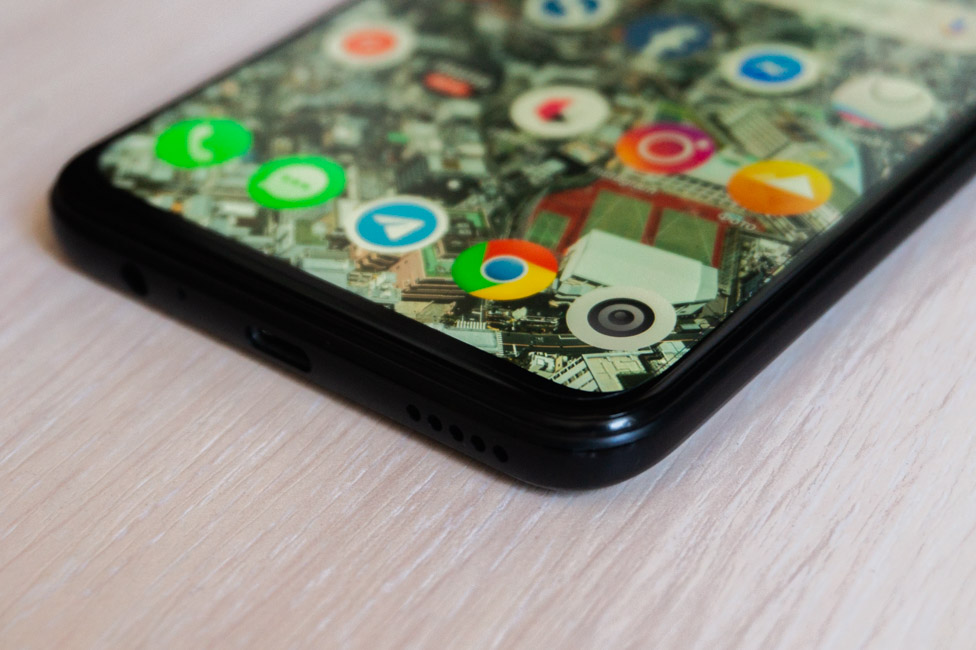 Along the perimeter, the smartphone is enclosed in a black plastic frame with a matte finish. True, it is not continuous, there are thin glossy stripes at the edges. But they are barely noticeable.
But the back is disconcerting. Especially in our black model. Yes, there is some kind of shiny coating there. In certain conditions, the back side will shimmer, but … I almost did not see this effect. This is the most conservative color model, but it has its pros.
But this applies to the model in black – Midnight Black. The second available option is the Breathing Crystal. It looks more interesting, although still not unique.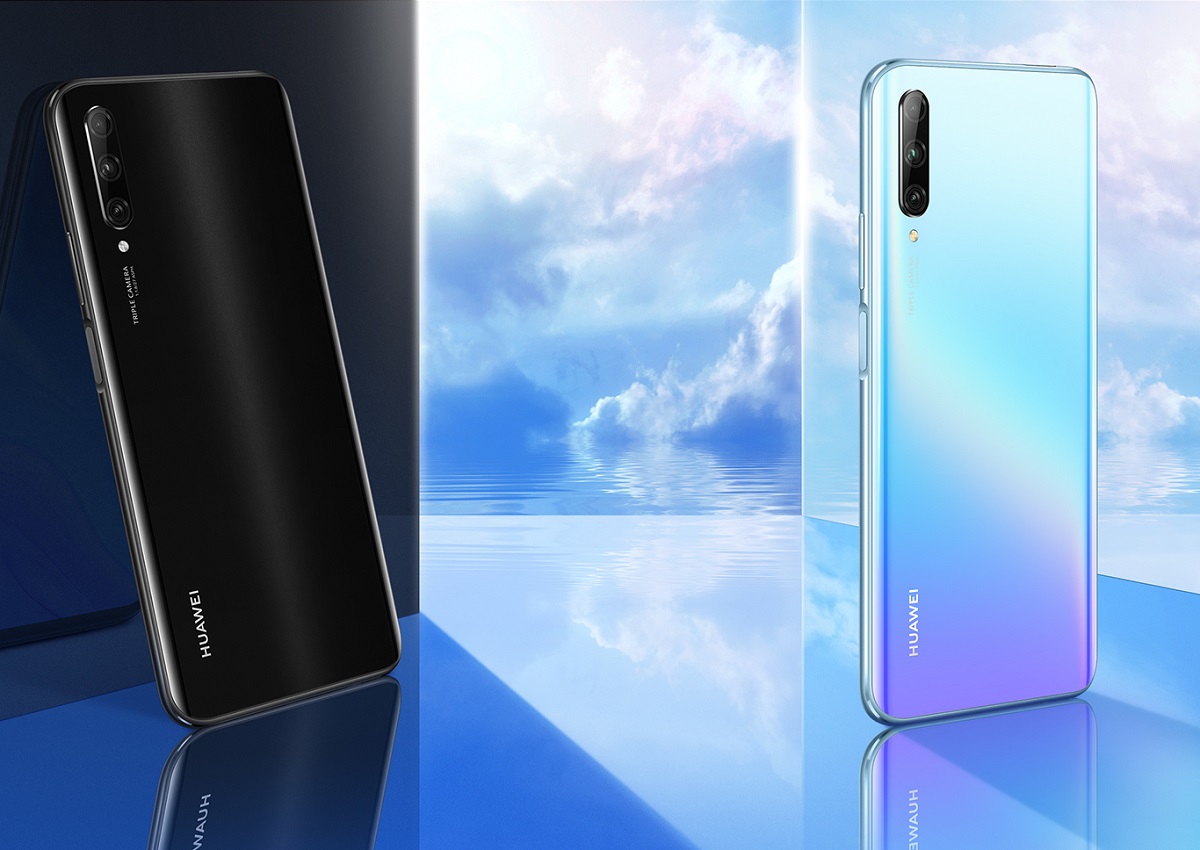 This is subjective, but I prefer the design of P smart Z with visual color separation. Here all we get is trite gradient, which is found almost everywhere.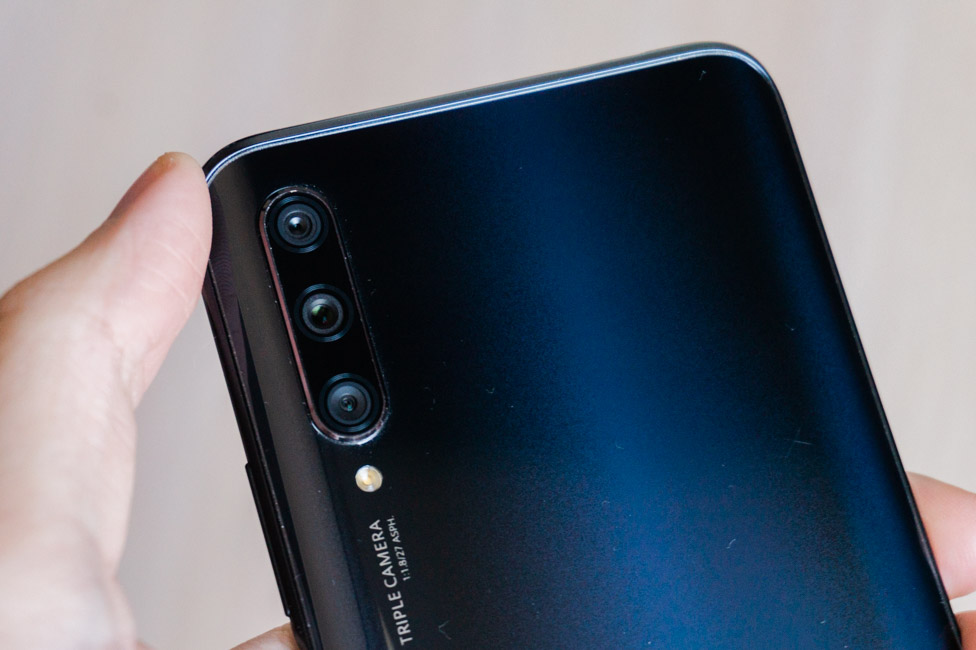 Materials: glass-plastic-glass. There is a minimal oleophobic coating on the back. You can also praise the device for the build quality, which is perfect. Nothing creaks, the smartphone does not bend and feels as monolithic as possible.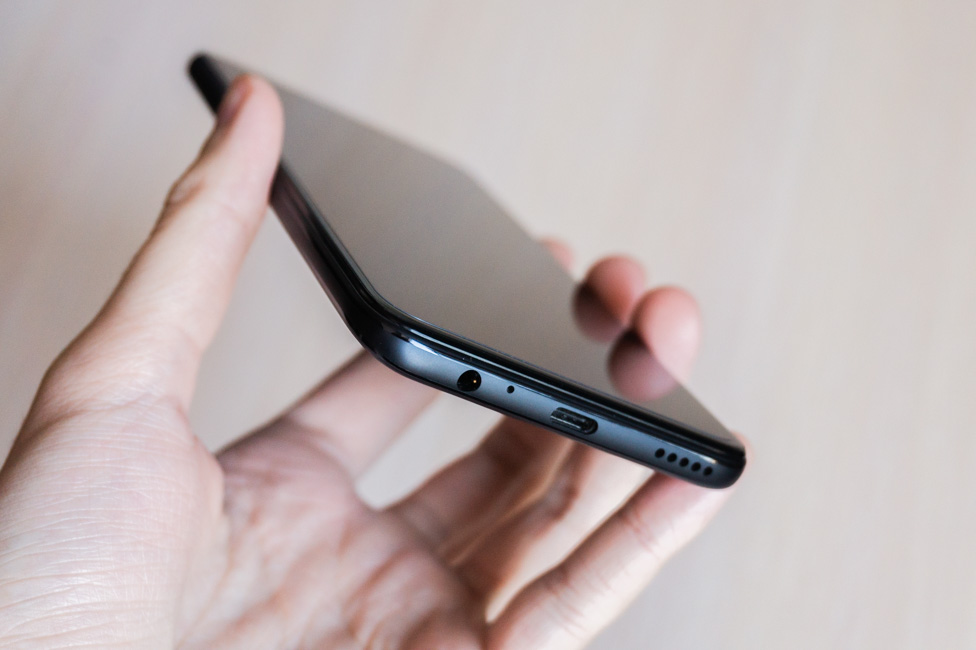 Element configuration
Above the display we have the earpiece speaker. Under it there are light and proximity sensors, but no LED for notifications.
On the right there is a volume control key and a power button which in combination performs the function of a fingerprint scanner. On the left, there's nothing at all.
Below is a 3.5 mm headset jack, microphone, Type-C port and a multimedia speaker. Above is a second microphone, a slot for two nano-format SIM cards, or one SIM card and a microSD memory card.
There is also a block of the pop-up camera.
At the back in the upper left corner there is a slightly protruding block with three cameras, a flash and inscriptions under it. At the bottom is the Huawei logo, and uninteresting service markings.
Ergonomics
Huawei P smart Pro is a large smartphone and it will be impossible to use it comfortably with one hand. But this is obvious. The diagonal is not tablet-sized (6.59″), but some benchmarks, for example, say that "the device exceeds 61% of the tablets".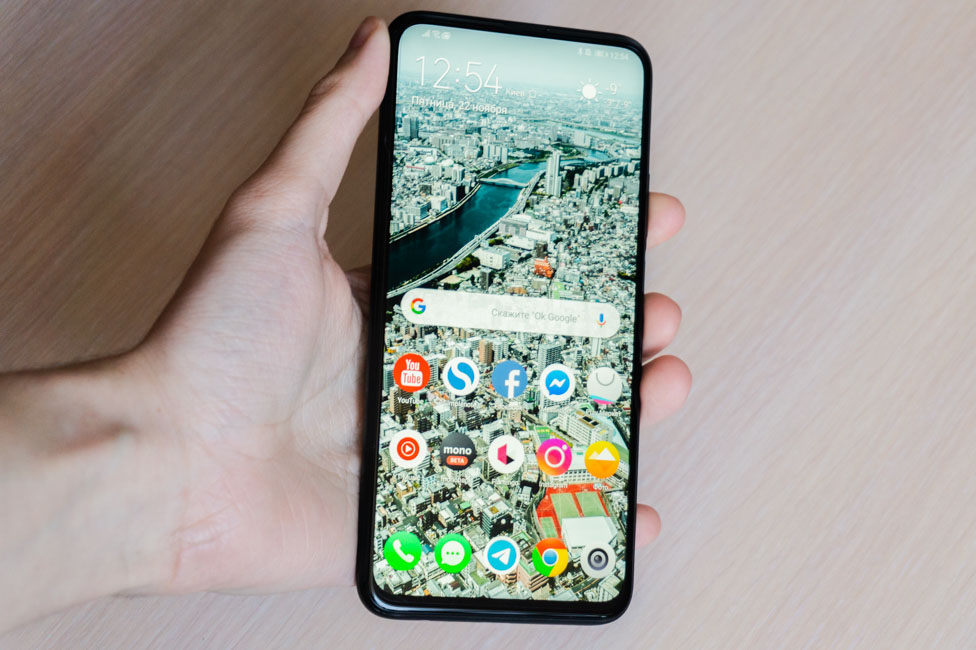 In principle, in addition to dimensions (163.1 × 77.2 × 8.8 mm), there are no other difficulties at all. The scanner button is almost in the center, it's convenient to use it, as well as the volume key. Although in some places you have to intercept the gadget in order to reach the volume key.
Due to the matte frame, Huawei P smart Pro is comfortable to hold, but it can slide if it lies on a flat surface.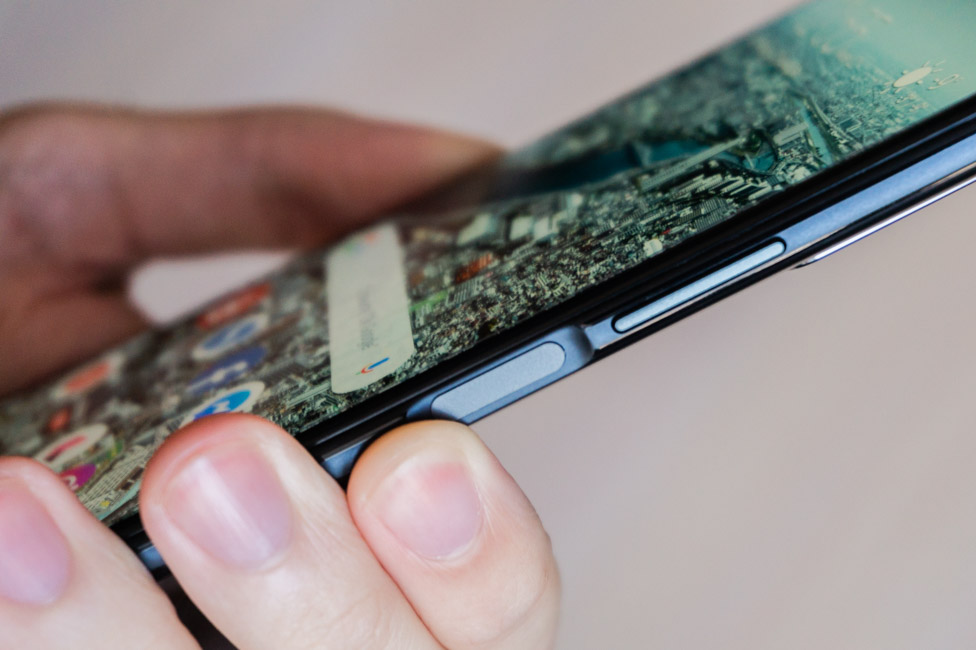 Huawei P smart Pro Display
The main feature of the screen, of course, is 6.59″ dimensions. The matrix is ​​LTPS (a kind of IPS LCD). Full HD+ resolution (2340 × 1080 pixels), 19.5:9 aspect ratio and 391 ppi pixel density.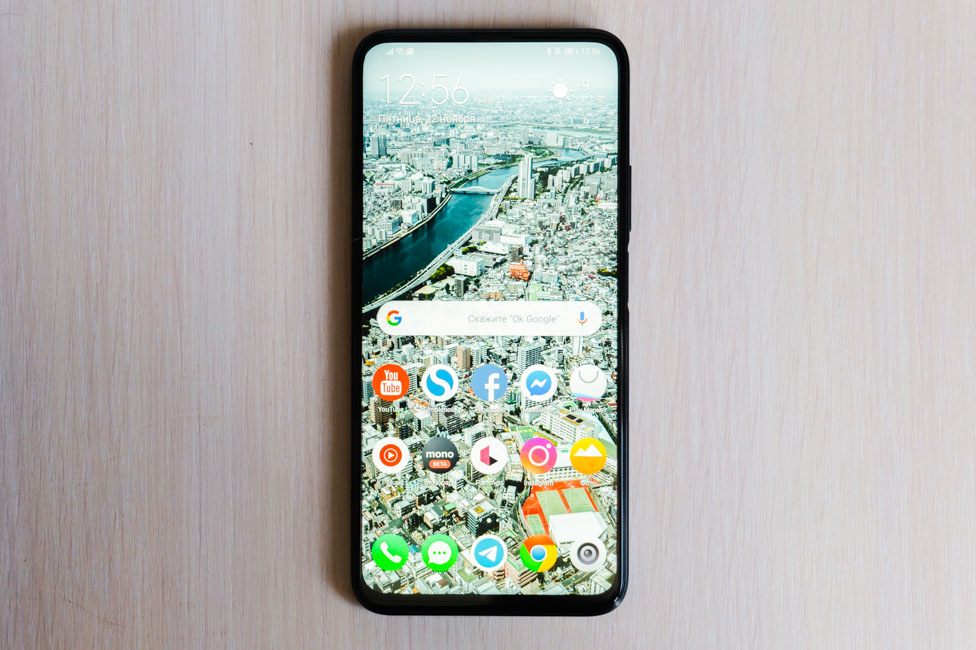 The screen in Huawei P smart Pro is quite good. It's bright, but not overwhelmingly so. Color rendering is traditional for this type of matrix, which means it's close to natural. The display is pleasant, in general terms.
Viewing angles are wide, there is only a slight loss of black contrast in diagonal viewing. The color temperature in the Vivid mode is cold, in the usual – warm. Also in the first version, the colors are slightly muffled.
But in either of the two modes, the balance can be adjusted manually or with a temperature preset. From other settings we get vision protection, the ability to select a screen resolution and full screen display.
The screen is suitable for everything: videos, movies, TV shows, text, games. A large diagonal and the absence of a notch do their job. Resolution is also sufficient for such a diagonal.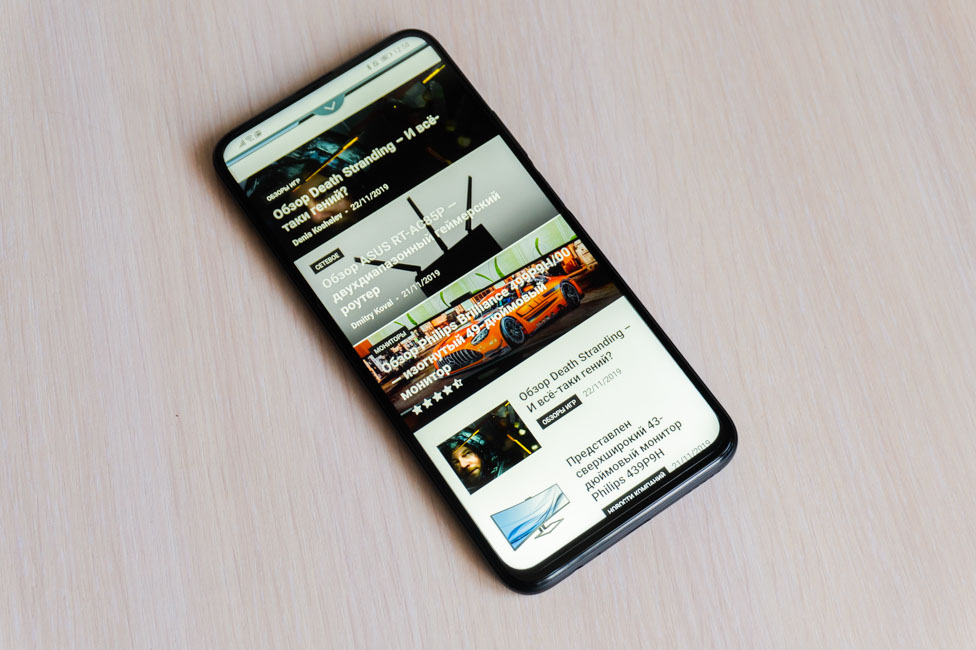 Huawei P smart Pro Performance
Unfortunately, the current state of things (US sanctions) does not allow Huawei to please us with new chipsets in the global market. On the one hand – this is a little sad, on the other – the company has no other choice. Either don't release new smartphones (read – gradually lose ground), or release smartphones on the already "allowed" hardware (certified by Google), focusing on some other things.
Inside, the Huawei P smart Pro uses the time-tested Hisilicon Kirin 710F chipset. More precisely, the time-tested was 710, without the prefix "F", but in fact the difference between them is easy to find. Roughly speaking, everything is focused on compatibility with GPU Turbo 3.0 technology and improved energy efficiency. It turns out that we have the same 12nm and 8 cores: 4 Cortex-A73 cores with a maximum clock frequency of 2.2 GHz and 4 Cortex-A53 cores with a clock frequency of 1.7 GHz with Mali-G51 MP4 graphics. Synthetic tests in normal and production mode – below.
RAM is 6 GB, which is relatively good for a relatively inexpensive gadget. This is the first significant difference between P smart Pro and P smart Z, which had only 4 GB of RAM. Based on this, we can say that there are no problems with multitasking, everything is fine.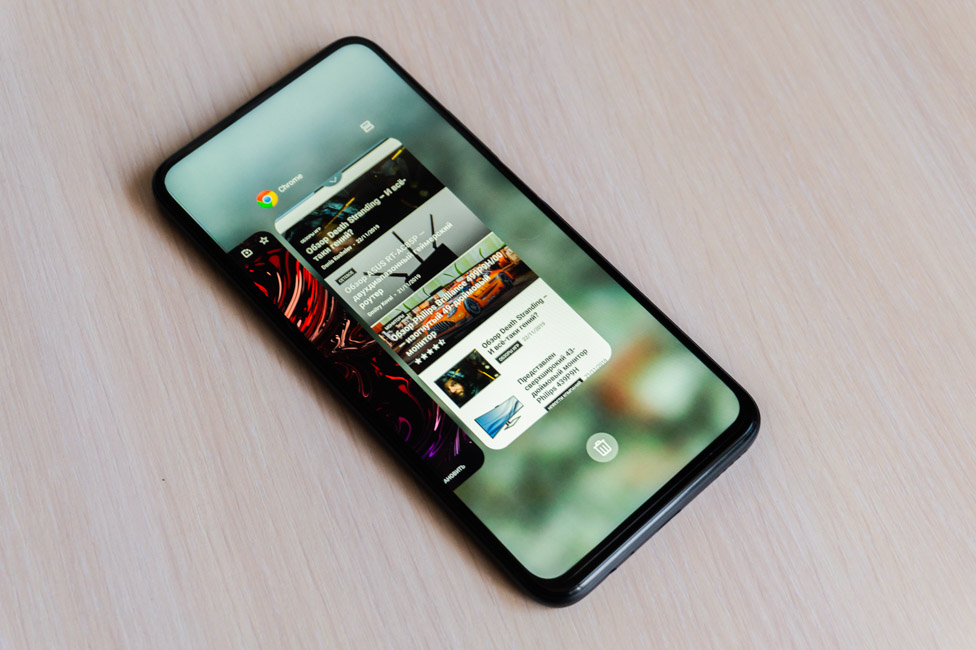 There is also more storage, which is a significant update. So, out of 128 GB of storage, 113.06 GB are available for the user. Also, there's full support for microSD card, but to install it, you still have to abandon the second SIM card.
I can't say anything new about overall performance. Everything remained at the same level. The interface works quickly and smoothly, but it's not lightning fast. Things improve with performance mode, but then the battery consumption will be higher. With games, we look forward to medium, maybe high, but not ultra-high settings. I ran several games in performance mode using Gamebench and measured the FPS:
PUBG Mobile – high graphics settings, with blurring and shadows, an average of 26 FPS
Shadowgun Legends – high graphics, an average of 36 FPS
Call of Duty Mobile – low, depth of field is on, the "Battlefront" mode is ~ 60 FPS; Battle Royale – ~ 30 FPS
You can also try launching them through the game center by enabling acceleration there. Perhaps FPS will be slightly higher.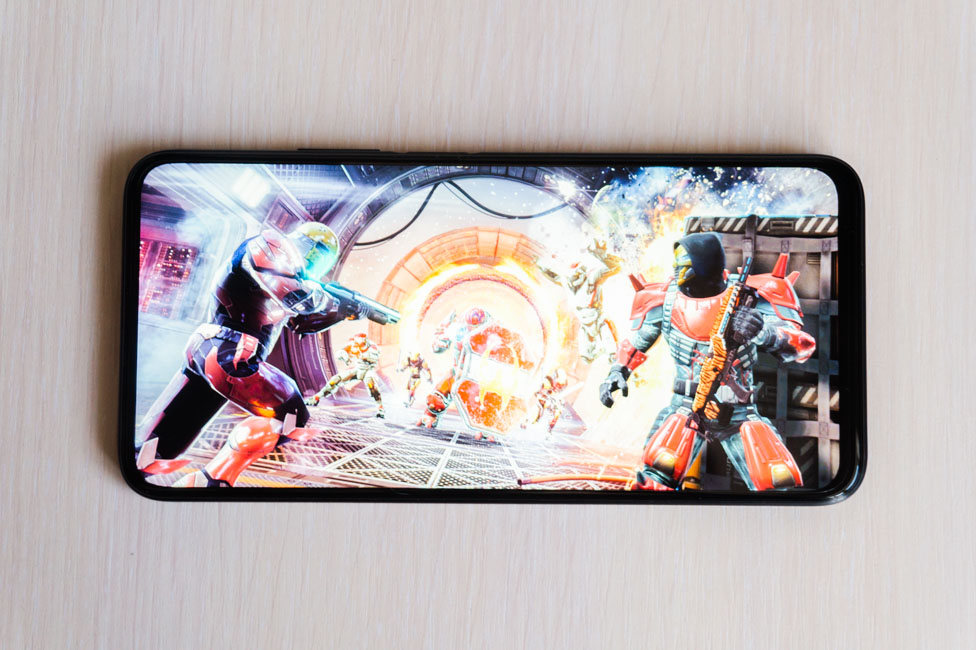 Huawei P smart Pro cameras
There are now three cameras in the main unit. The main wide-angle module was pumped – 48 megapixels, with the same f/1.8 aperture, 1/2.0″ sensor size, and 0.8µm pixels with PDAF. An ultra-wide module was added – it is 8 megapixels, with f/2.4 aperture and equivalent focal length 13 mm distance. The third peephole is an auxiliary 2MP depth sensor (f/2.4).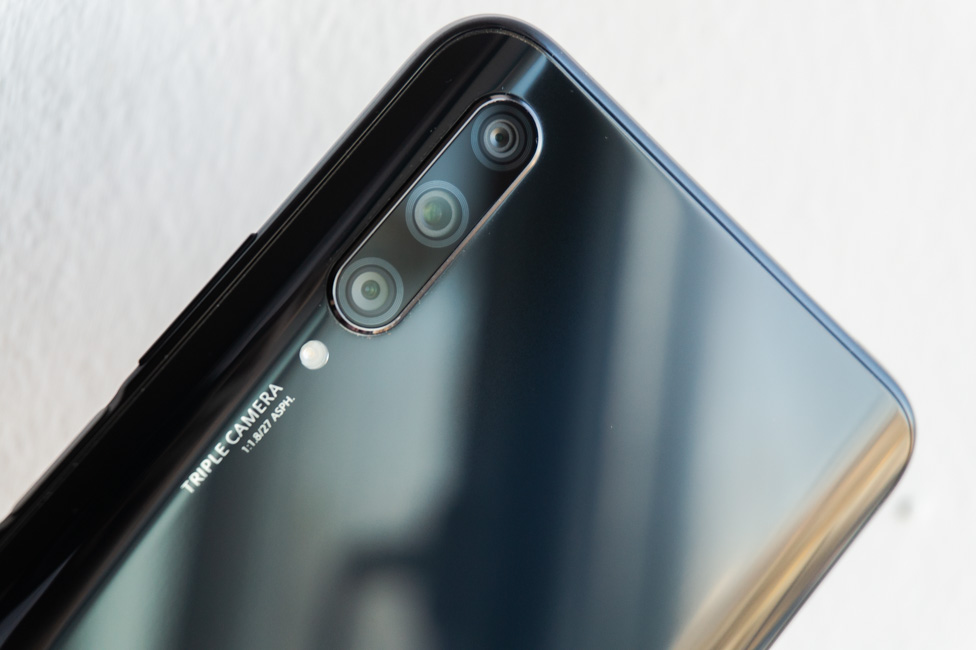 As usual, it is recommended to choose 12 megapixels. Forced 48 megapixels can be selected in the settings, but the ability to switch between modules will be lost. The difference in detail is minimal, the file size is 2-3 times larger with 48 megapixels – in general, I do not think that it makes much sense to use it mode every day.
The main camera is pretty solid, especially in good conditions. There are details, the color rendition is natural and everything as a whole is not bad. In a room with an average amount of light, a noise reduction system works wonders, but it can hurt the clarity of picture. As the conditions worsen, the quality decreases noticeably. At dusk or at night I recommend that you turn on the appropriate mode, which improves details, although noises will be noticeable in dark areas. But you need to understand that in this segment there are competitors with a better camera. For example, Xiaomi Mi 9 Lite.
EXAMPLES OF PHOTOS IN FULL RESOLUTION
The ultra-wide-angle module has familiar flaws – a different white balance, lack of autofocus, poor performance indoors or in medium-low light conditions. The result is simple: the street and a lot of light – shoots well, the rest of the scenarios – not really. In general, it is approximately the same as P30 Lite, so you can see examples in its review.
Portrait mode, identifying scenes with artificial intelligence and further image optimization – all this has already become an integral part of cameras not only from Huawei, but also from other manufacturers. It works just fine, no better/worse than competitors.
Video can be shot at maximum in Full HD up to 60 fps for wide and up to 30 fps for super wide. I was pleased with the electronic stabilization, but the overall quality of the video is average. There is no 4K due to the chipset, which is certainly a bummer.
The front camera is retractable, not very noisy, but clearly audible in total silence. The switching speed to it is lower than in the case of non-motorized modules, but this is obvious. Resolution – 16 megapixels, aperture f/2.2, there are constant face effects that cannot be deactivated. The detail is lacking, I expected a bit more.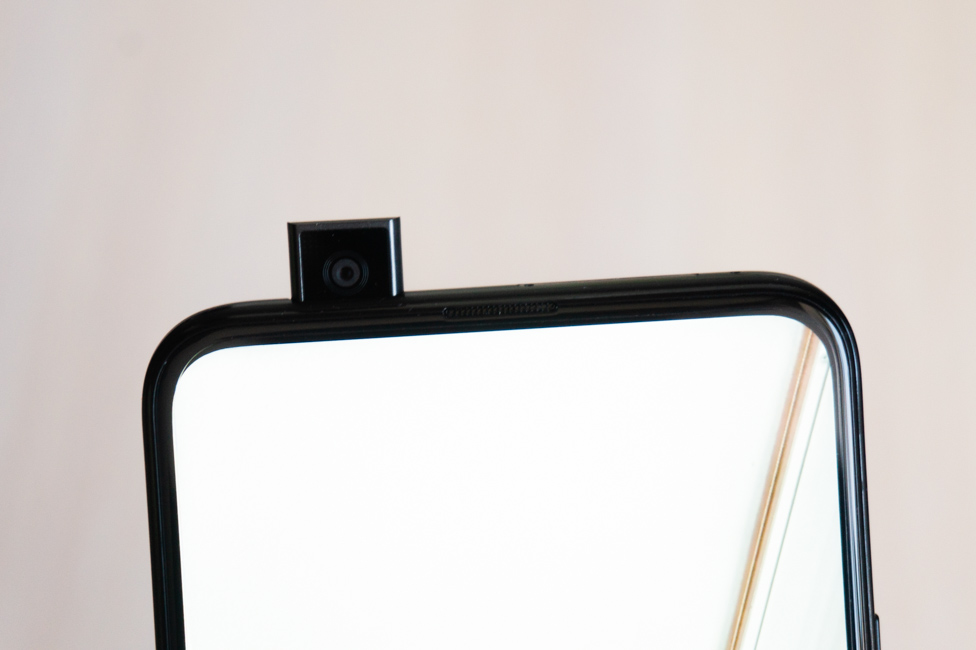 The camera application in the best traditions of Huawei combines many modes. For the shell, EMUI is the most standard. Manual mode is present, but without RAW format.
Unlocking methods
In fact, there is only one biometric method – a fingerprint scanner. It is integrated into the power button and works generally well. Although it is not as stable as in Honor 20 or 20 Pro. Sometimes it took a little longer to unlock than usual.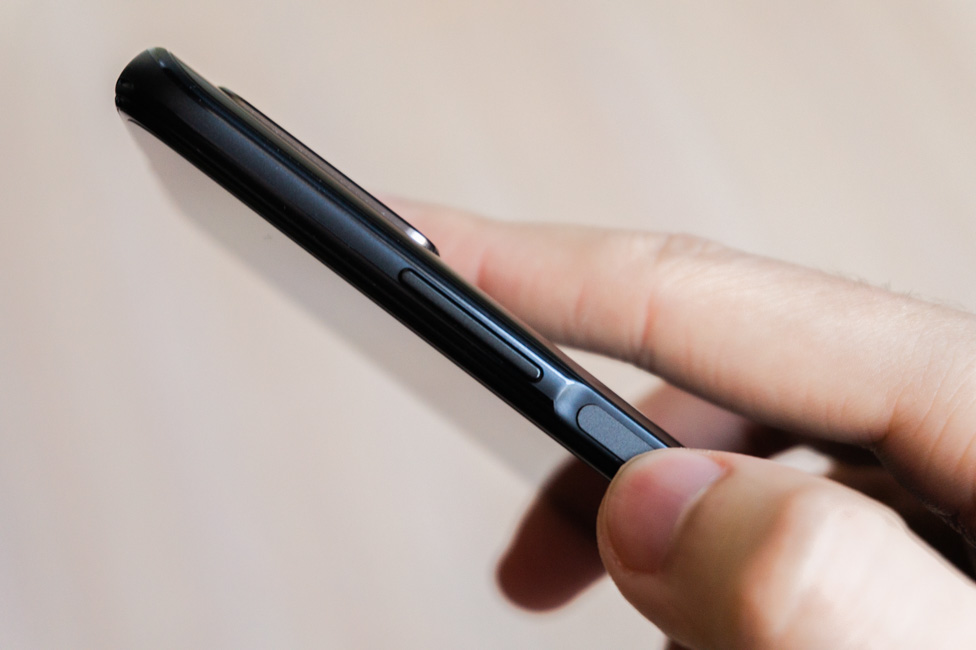 The scanner can be configured both for continuous recognition, and for manual, when you touch the button. For me, the second option is more suitable, because then random recognition is excluded.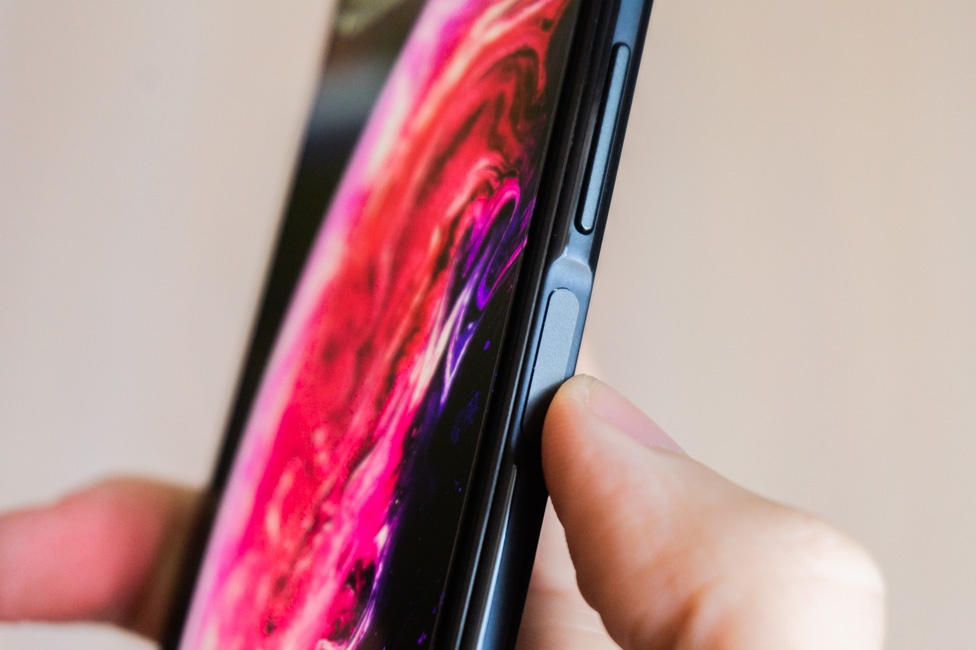 You can't unlock the device with your face, it's understandable why. Although many devices with the same motorized mechanism allow this. But apparently for the reliability and/or durability of the system, the manufacturer decided to abandon this method.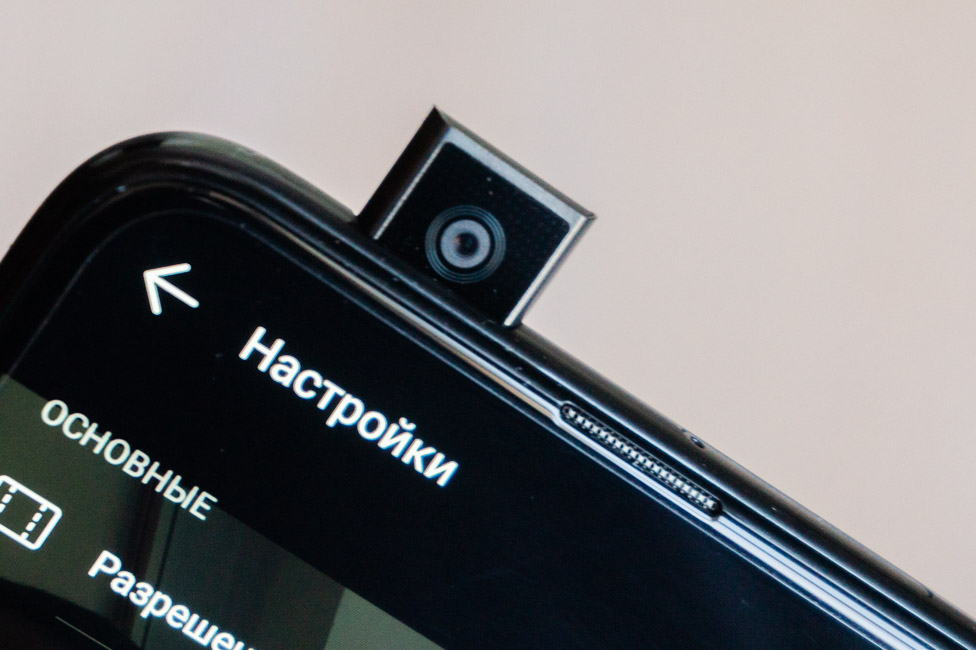 Huawei P smart Pro batter life
The 4000 mAh battery allows you to forget about charging for the whole day and calmly use your smartphone. It lasted for me for 1.5 days and almost always the display worked over 7 hours. This is very good. Especially considering the screen size.
In the PCMark 2.0 test with a maximum screen brightness I got almost 6 hours and 56 minutes. The charging speed remained approximately the same as in P smart Z, which is about two hours.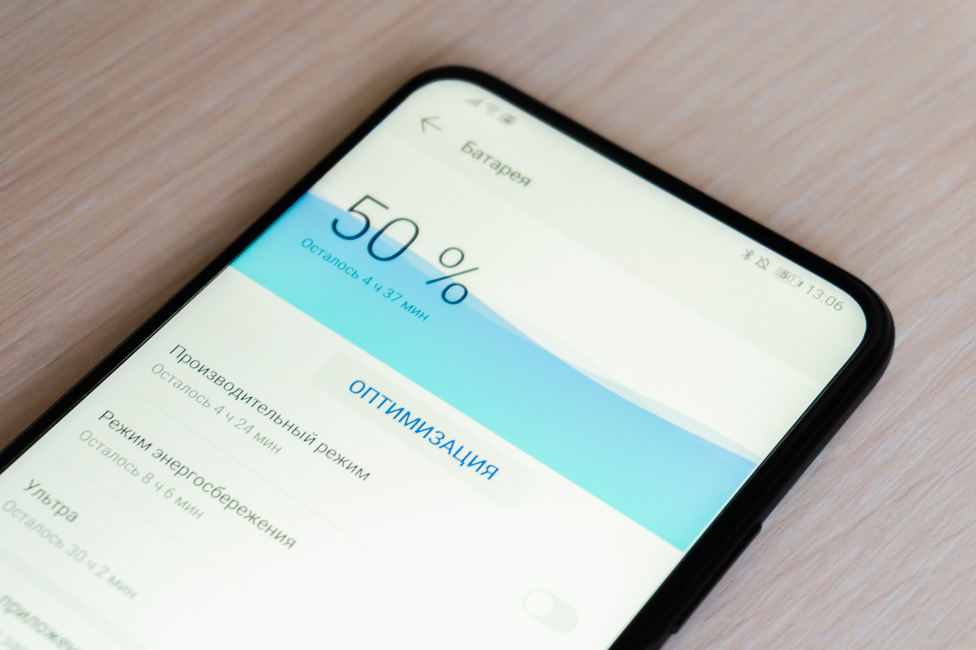 Sound and communication
The speaker is good, no complaints. The multimedia sounds good at an average volume level, and the margin itself is low and the quality becomes noticeably worse at maximum volume. Through wired headphones, the sound is generally good if you pre-configure it using Histen effects.
But through wireless headphones the sound could be much better . And not only because the effects of Huawei Histen still do not work with wireless solutions, but because the sound itself is inexpressive. With Tronsmart Spunky Pro the sound is very flat, even watching a video is not very comfortable because of this. The situation is better in the RHA MA650, but there is no volume margin. The sound depends more on the headset, although Huawei P smart Pro is also to blaim. Other smartphones for some reason sound equally good with different wireless headsets.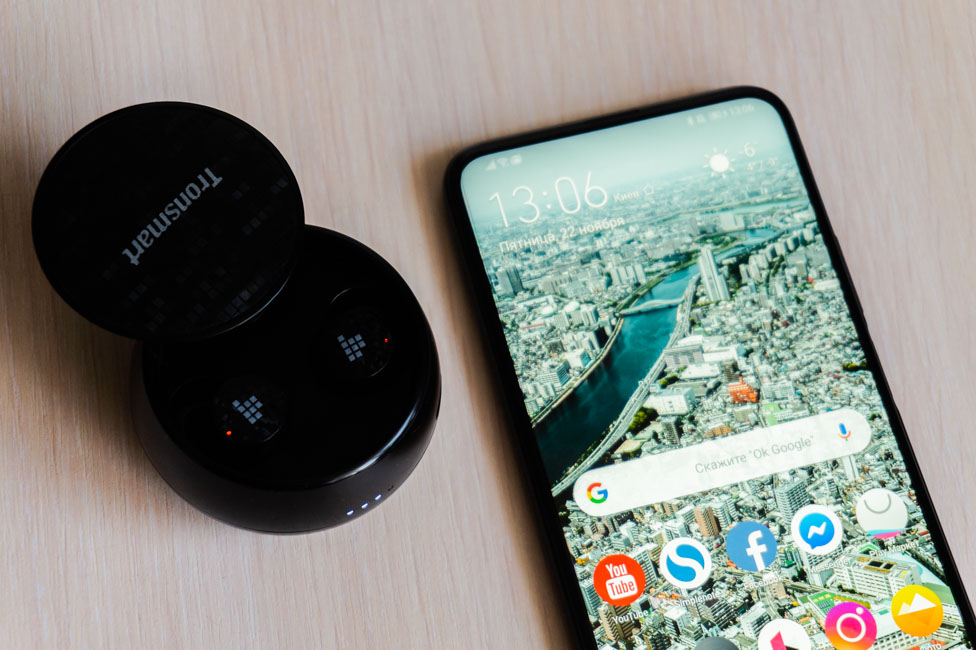 Wireless modules, unfortunately, took a hit. I absolutely do not understand why the Pro version of the smartphone removed both dual-band Wi-Fi and NFC. In Huawei P smart Z it's all there. Even P smart 2019 (and it was released at the very end of 2018) had it all.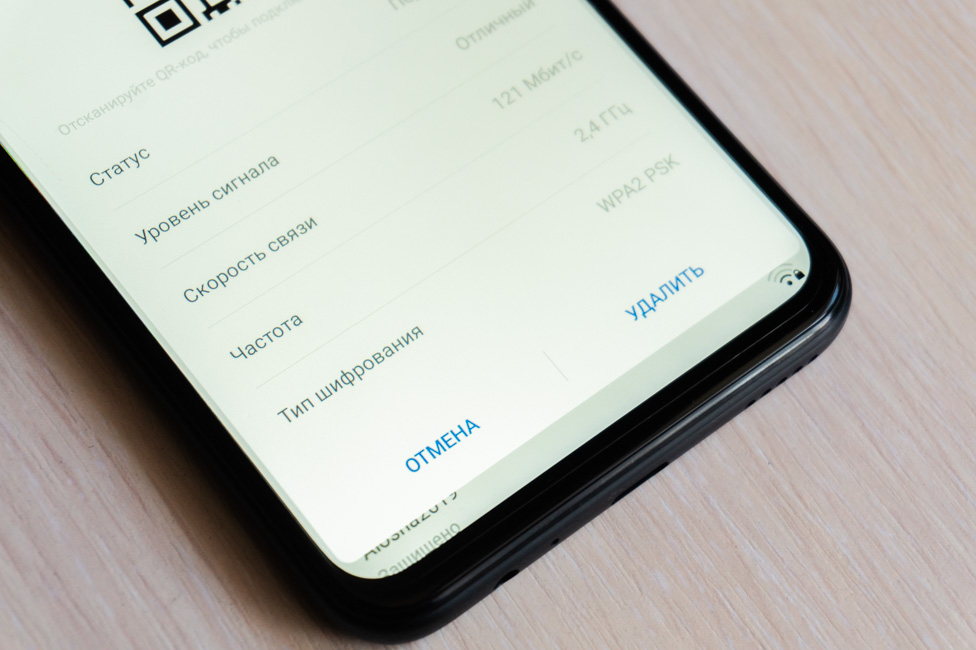 Why these elements were removed? It could be forgivable for an inexpensive smartphone which is 1.5-2 times cheaper, but for the price of P smart Pro it all should be here. Someone may not need it, but in general I regard the absence of the above elements as a minus.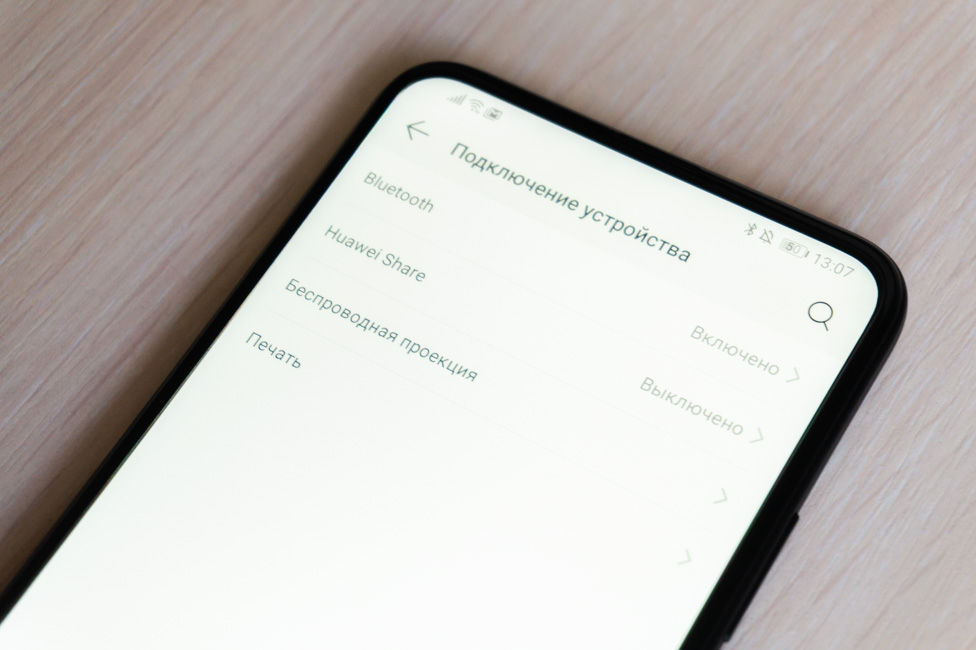 So, a set more characteristic of a ultra-budget phone than a mid-ranger: Wi-Fi 802.11 b/g/n, Bluetooth 4.2 (LE, A2DP), GPS (A-GPS, GLONASS, BDS). Everything works fine, but this is not enough.
Firmware and software
Huawei P smart Pro currently has Android 9.0 Pie with the EMUI 9.1 shell. Yes, yes, Google services are here and they work great. Everything else, too, even if it is painfully familiar. It's EMUI, with no surprises.
Verdict
Huawei P smart Pro fixed one thing and ruined quite a lot of others. Not an extraordinary story by any means – same thing happened with Honor 10i. What have we lost? NFC module and Wi-Fi ac. What have we got? An ultra-wide-angle camera, which is a little better than the main one, an additional 2 GB of RAM and twice the storage. If we compare it with Huawei P smart Z. If performance in games is important to you, then there are other better devices for you.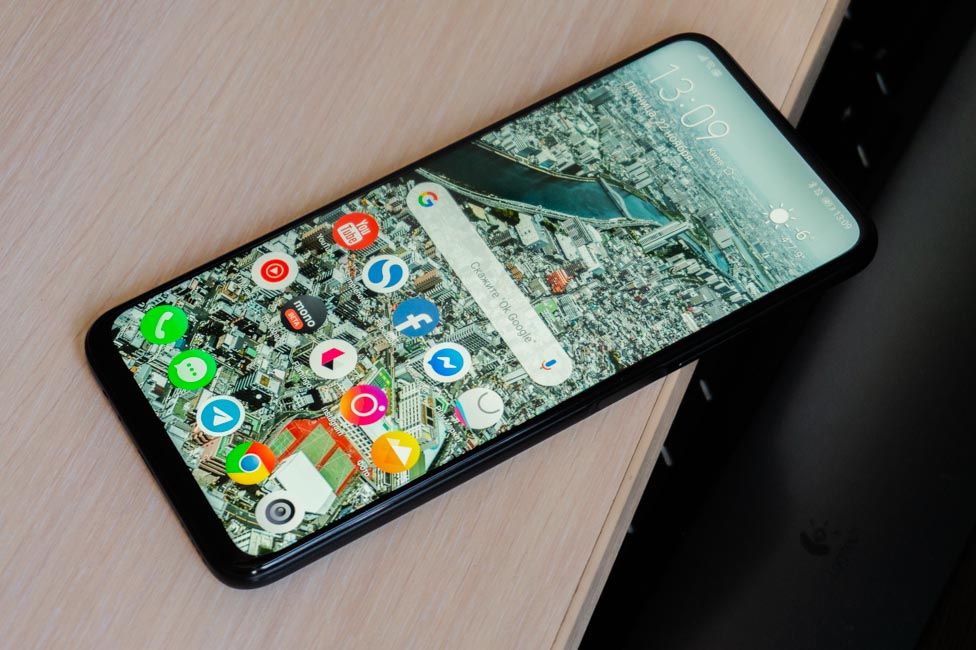 Should you consider buying Huawei P smart Pro if all that has been lost doesn't concert you? I think yes, this is a good smartphone with a large screen without notches, with good battery life, and due to the updated elements (memory and camera) it looks quite relevant. But at the same time do not rush to write off P smart Z. It may not have a third camera, and it may offer less memory, but it costs much less, and looks like an even more rational purchase.
Subscribe to our accounts: