Not that long ago (more precisely, February 15 2018) TP-Link announced a couple of new smartphones from the Neffos lineup. Today I can tell you about the most affordable of them – TP-Link Neffos C5A.
TP-Link Neffos C5A 

technical characteristics
Display: 5″, TN, 854 × 480 pixels
Processor: MediaTek MT6580M, 4-core with a frequency of 1.3 GHz
Graphics Accelerator: Mali-400 MP2
Memory: 1 GB
Storage: 8 GB
Support for microSD: up to 32 GB
Wireless networks: Wi-Fi 802.11 b/g/n, Bluetooth 4.0
Main camera: 5 MP, f/2.4
Front camera: 2 MP, f/2.8, flash
Battery: 2300 mAh, removable
Dimensions: 145.5×72.6×9.6 mm
Weight: 159 g
TP-Link Neffos C5A costs about $75, but even that doesn't prevent the company from giving its customers 24-month warranty. A very good deal for a phone this cheap.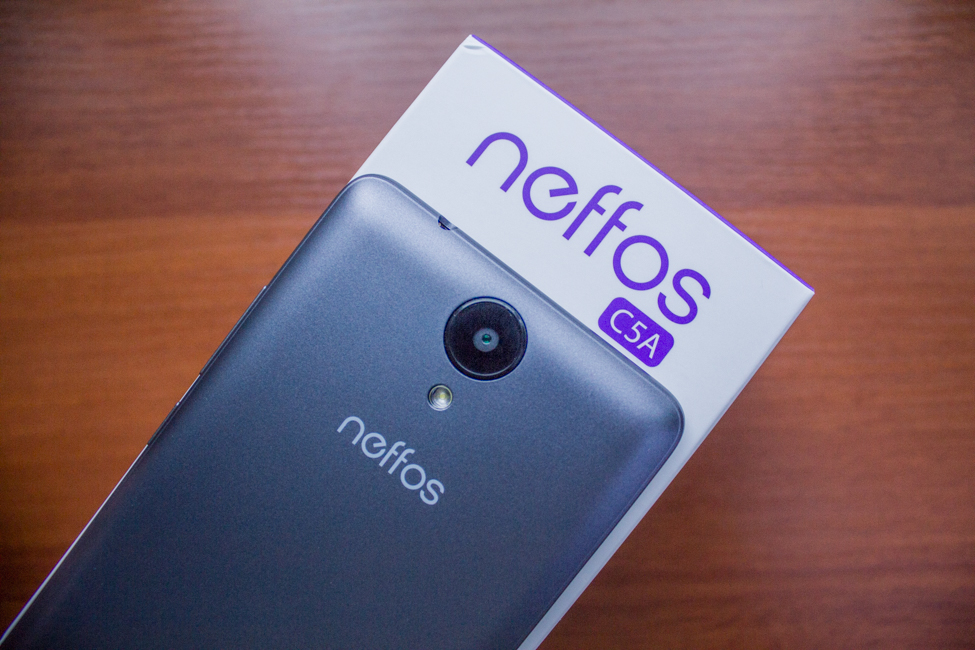 In the box
Nothing special here. The smartphone, the battery, the power adapter (5V/1A), USB/MicroUSB cable and documentation. That's all.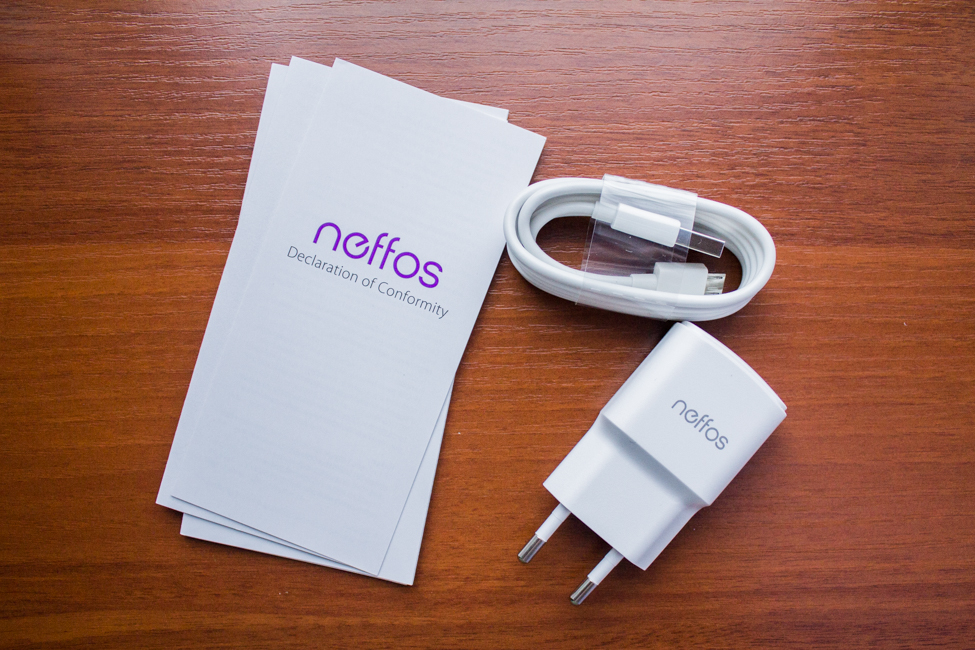 Design, materials, build quality
TP-Link Neffos C5A is a typical low-range phone. Its price is obvious from the way it looks: I wouldn't call it stylish. It is a typical gray brick. No logos on the front – only the flash attracts attention, since it's a rare sight when it comes to cheap smartphones. Do we actually need it here? Well, no matter, better with it than without it.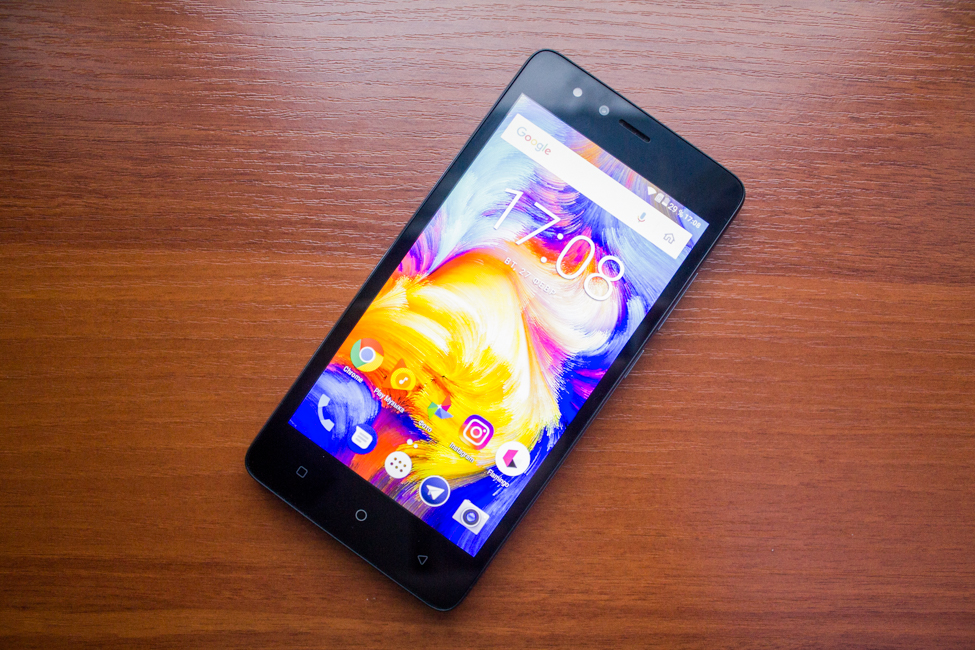 The back of the phone also does not excite.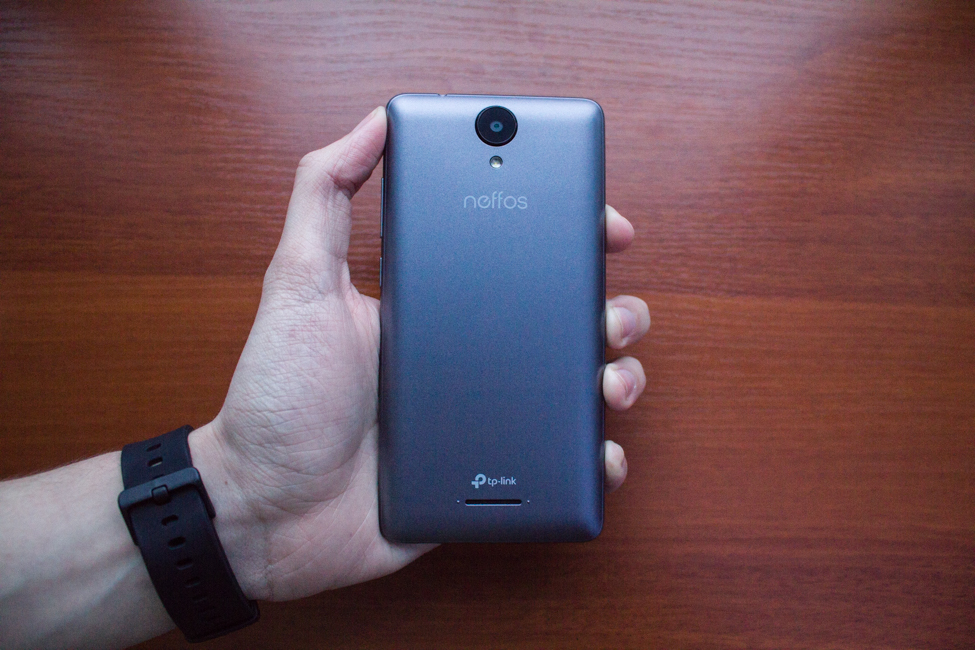 There are no other color variations – there's only the grey model. Materials are modest to say the least – cheap plastic and glass without the oleophobic coating.
The build quality is fine: when you press on the removable back plate, it makes a noise, but only because you pushed on it. In normal use there are no problems.
Elements' configuration
On the front there are: a speaker, a proximity sensor (no light sensor), a flash and a camera.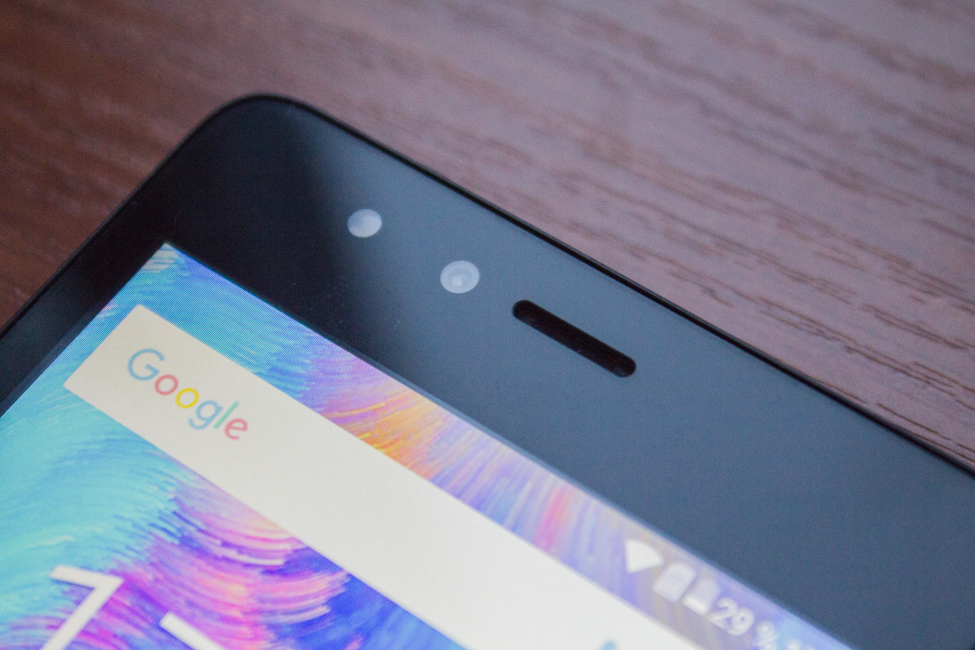 Below the screen are three sensor navigational buttons. No backlight.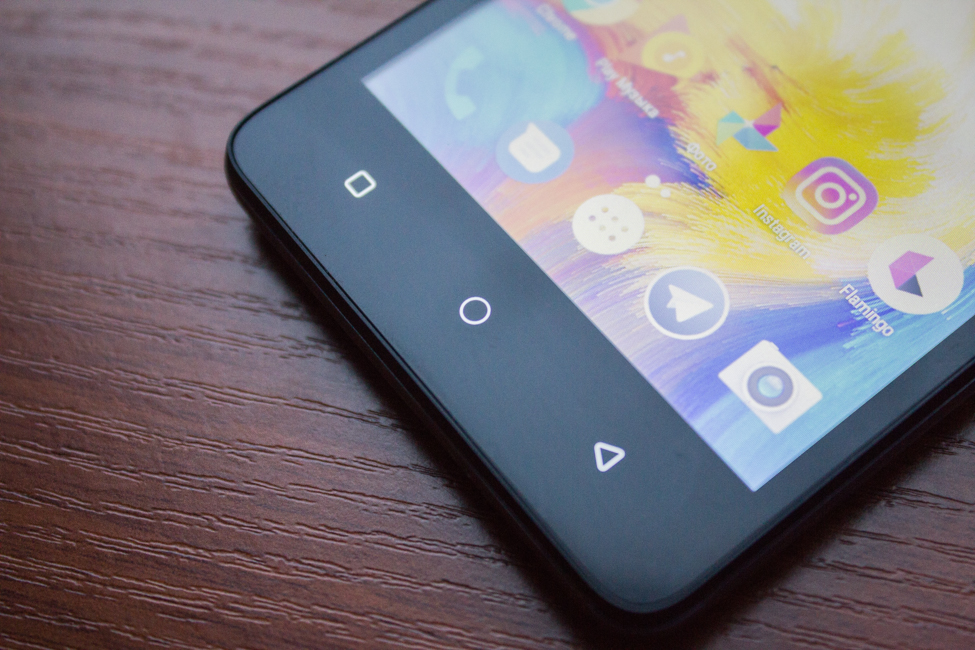 On the right edge there's a power button and a volume button, both of which are very sturdy. The left edge is completely empty.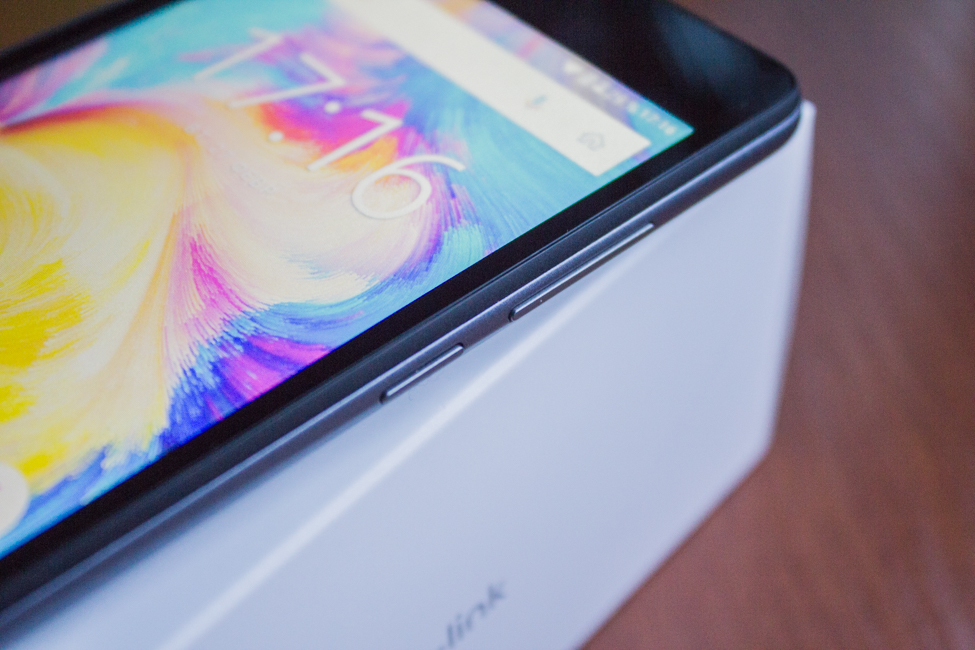 On the bottom edge there's the main (and only) mic, as well as a MicroUSB port. Both are located to the right.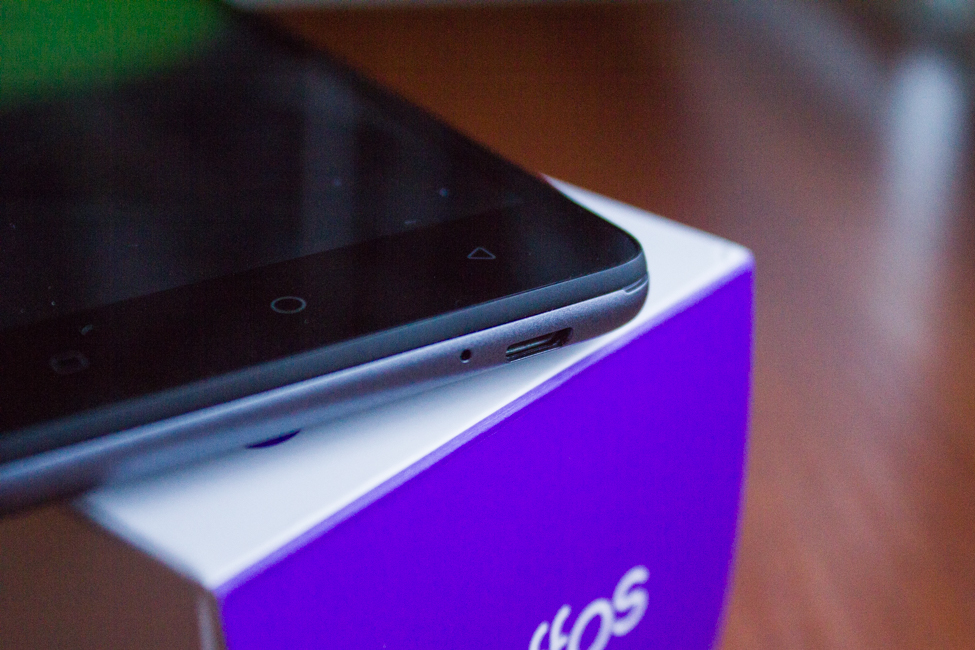 The top edge hosts a 3,5 audio jack.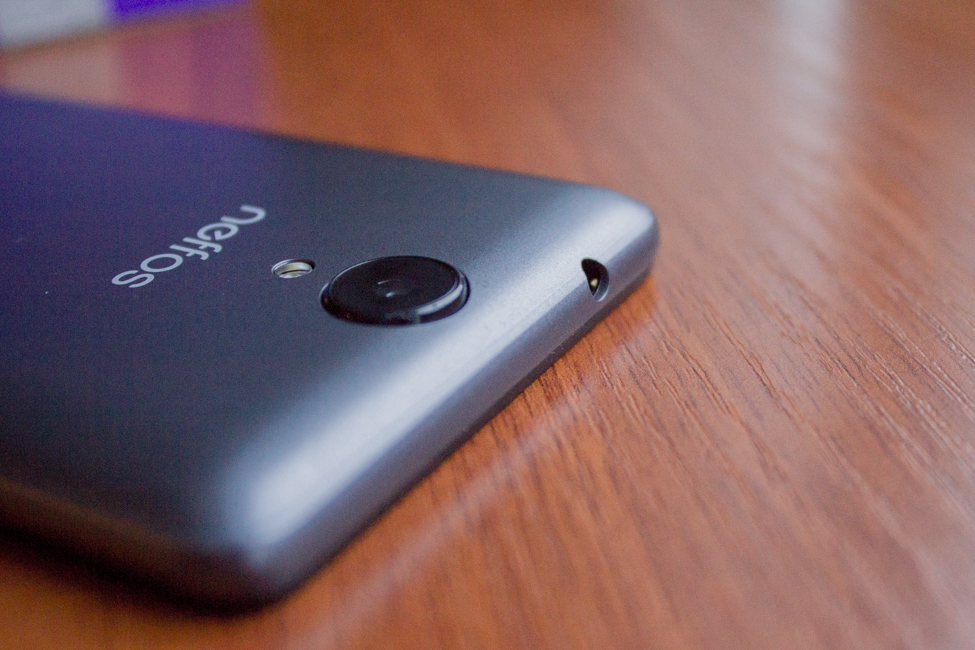 On the back we have a protruding (and rather large) camera eye. Below are: LED flash and the Neffos logo.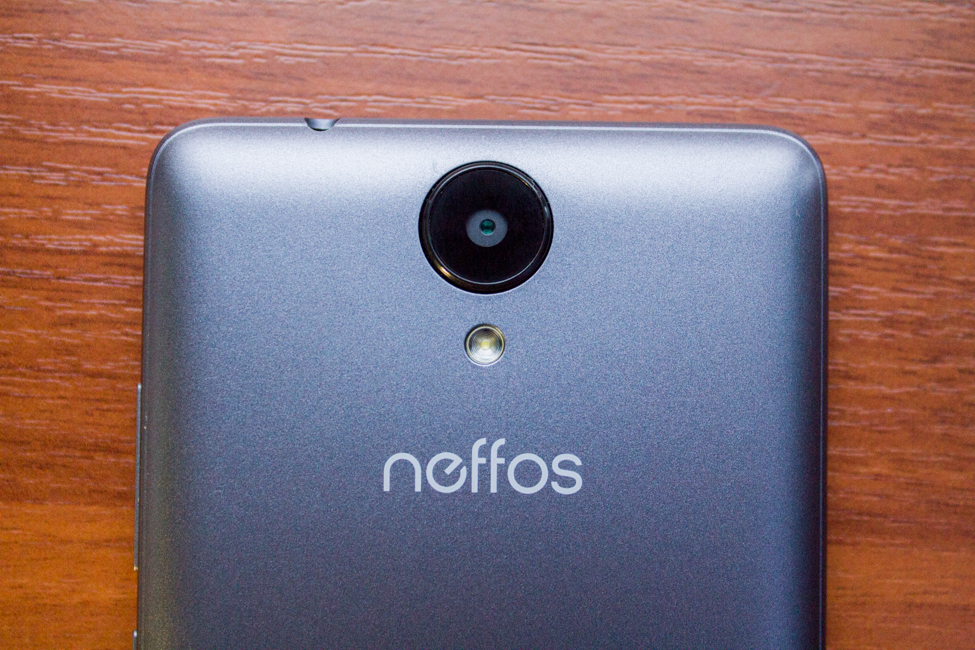 Below there's a TP-Link logo and the main speaker. There are two points on its sides to prevent the sound from being muffled when the phone is lying on the table.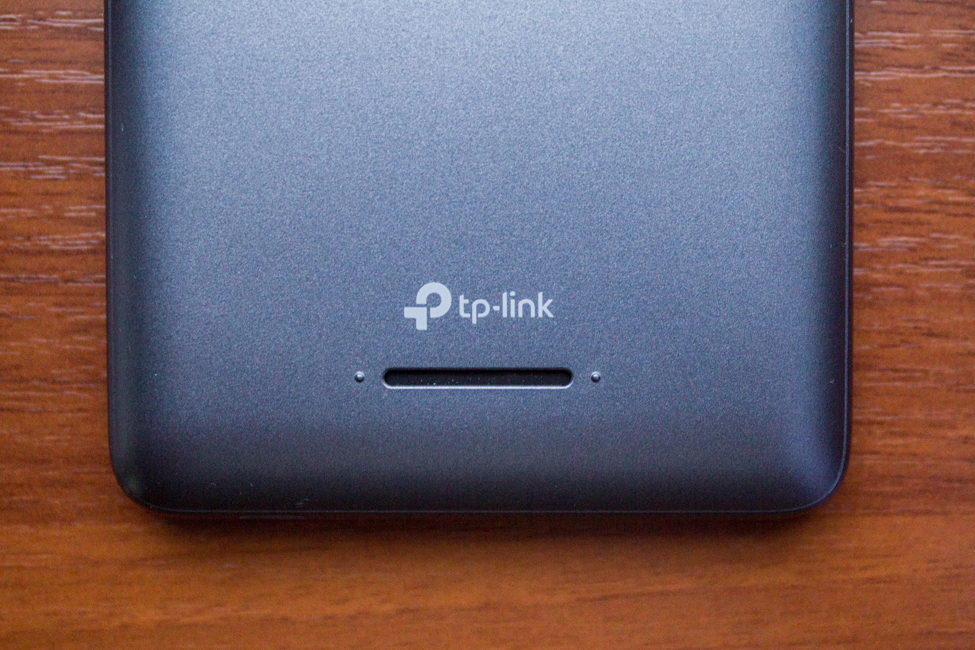 The battery is removable. There are also slots for two SIM cards (Micro) and a MicroSD.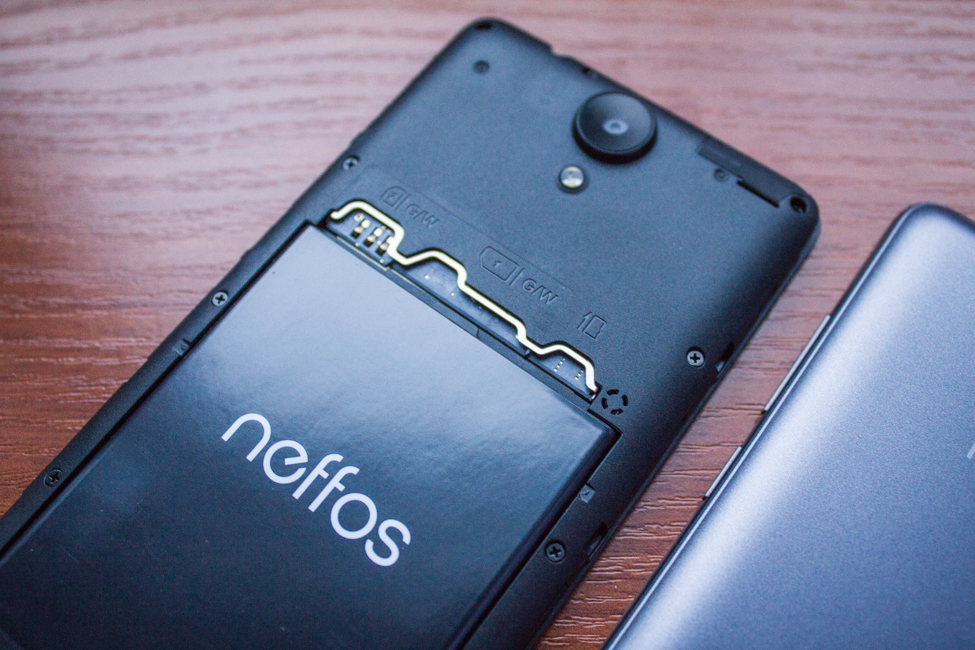 Ergonomics
Nothing special here. TP-Link Neffos C5A is neither big nor small. I can't complain – all is usual for that class.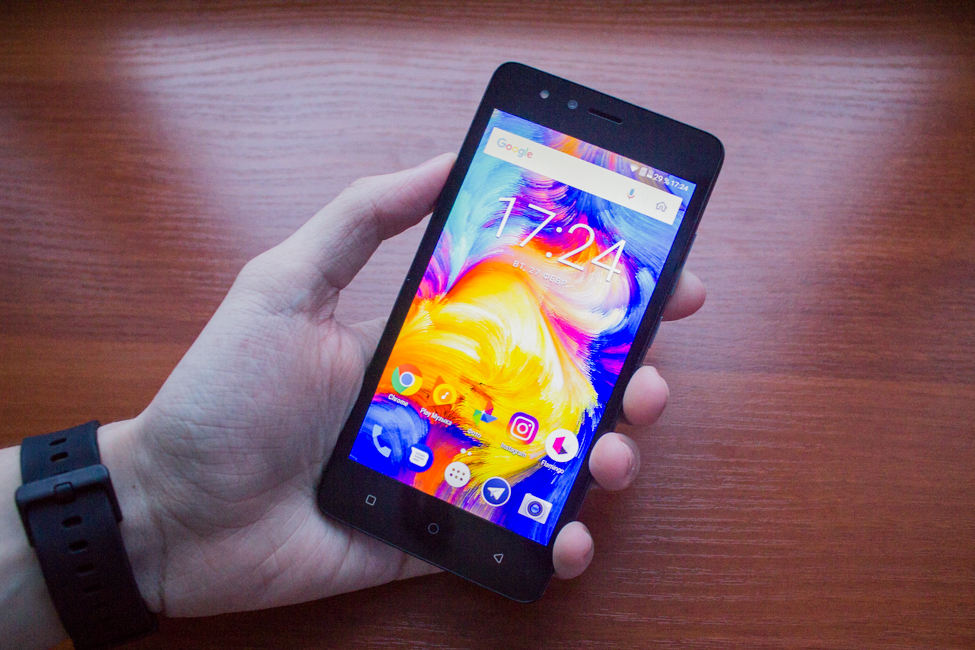 TP-Link Neffos C5A display
The smartphone has a 5-inch display with a very cheap LCD matrix (TN technology). The resolution is extremely low – 854x480p.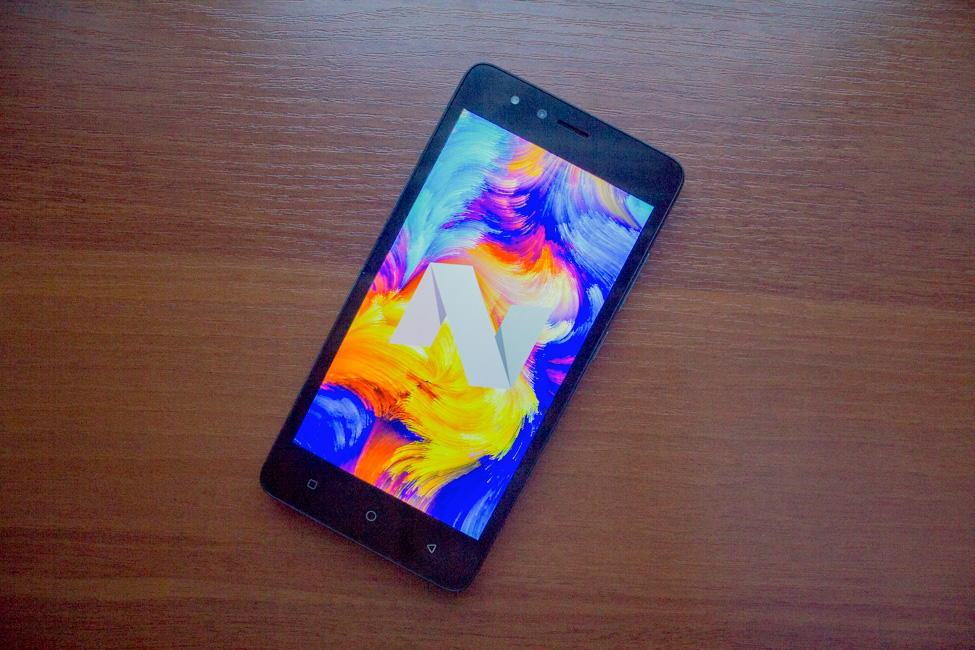 The screen is the only obvious downside of the device. TN matrix is to blame – all of its problems are synonymous with it.
The screen is very bleak and fuzzy, with cold color temperature. But the biggest problem are the viewing angles. All colors and contrasts distort while viewing the display from different angles. In addition, the picture becomes inverted – good luck reading anything on this screen. There are some positives there, though: your typical snoops on the subway won't see a thing over your shoulder. A win for low tech in the battle for privacy!
Once again, let's not forget the price. All other phones of that class have similar screens.
The software allows for manual adjustment (MiraVision): you can change contrasts, saturation and brightness, but it won't help much.
TP-Link Neffos C5A performance
What can we say about the performance of a device like this? Inside there's an outdated processor MediaTek MT6580, 4-core, with a clock speed of 1.3 GHz and Mali-400 MP2 GPU. The phone boasts 1 GB of RAM and 8 GB of storage.
The UI is fast and smooth enough with no freezes. The typical user won't complain: the phone will run most of the usual apps like messengers, mail, browser, music etc. That about covers what it can do.
Cameras
The main camera is 5 MP, f/2.4 aperture.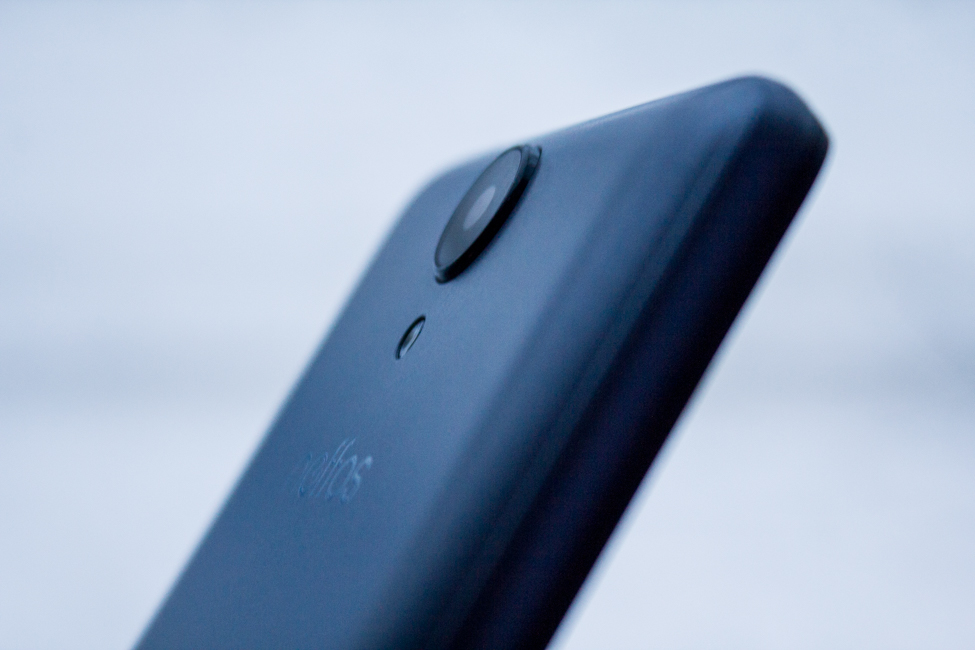 If you shot in excellent condition, the quality of photos won't disappoint you. The camera is fast, the autofocus works well. Don't hope for good levels of detalization, but that's to be expected.
The maximum resolution of the videos is 1920 × 1080. The overall quality is about the same. On the plus side, we have electronic stabilization which works well.
The front camera has a resolution of 2 megapixels. The quality is mediocre, but it will suffice for video calls.
The camera application is very simple. The usual set of features, like panoramas and face beautifiers.
Battery life
TP-Link Neffos C5A is equipped with a removable battery with a capacity of 2300 mAh, which is… not much. Smartphone works for a day, if used sparingly. If you rarely use it, then it will survive for a day and a half. The time of active screen operation varies from 4 to 5 hours.
Sound and communication
Sound is, overall, okay. Both speakers are loud, but not very good. The sound is the headphones is adequate. Nothing to write home about. There were no problems with cellular and wireless network.
Firmware and software
The smartphone runs on Android 7.0, but, unlike, say, Neffos X1, there's no NFUI shell. The OS looks like a slightly modified Android. Settings menu is a bit different, with a feedback app. The shell is alright, no major problems.
The verdict
What can I say? TP-Link Neffos C5A is your typical low-range smartphone with appropriate specs. For $75 we get a decent device for undemanding users.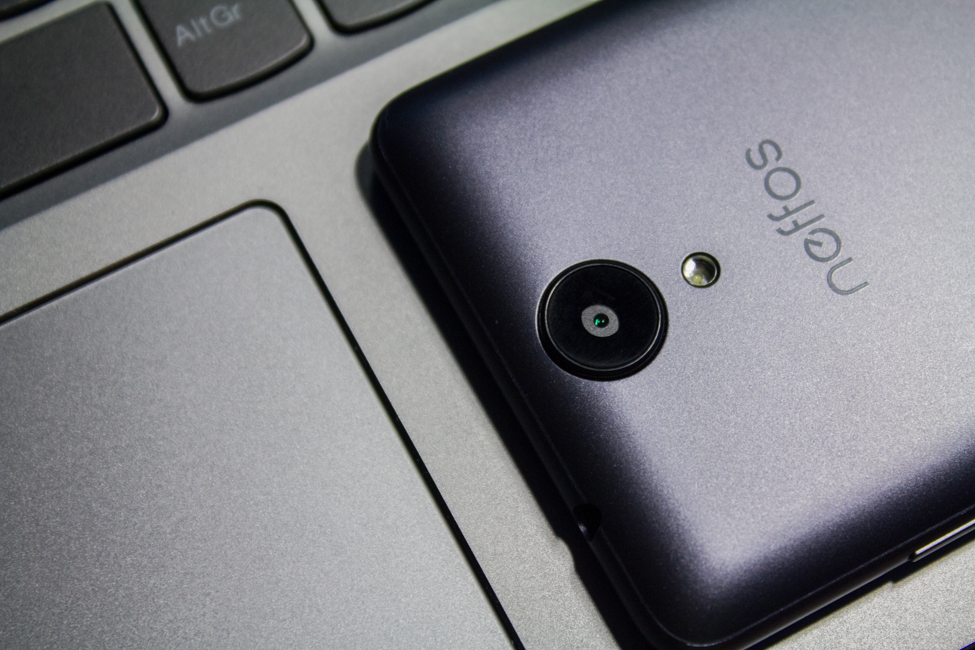 For a budget phone, TP-Link Neffos C5A has a very stable software, which is a big plus. And let's not forget the official 2-year warranty.