When I see two of my favourite phone makers go at each other, it leaves a sour and sweet taste in my mouth. One's good idea is another's good steal. EMUI lives thanks to MIUI, Huawei Band wouldn't exist without Mi Band. Huawei P smart+ certainly inspired Xiaomi Mi 8 Lite.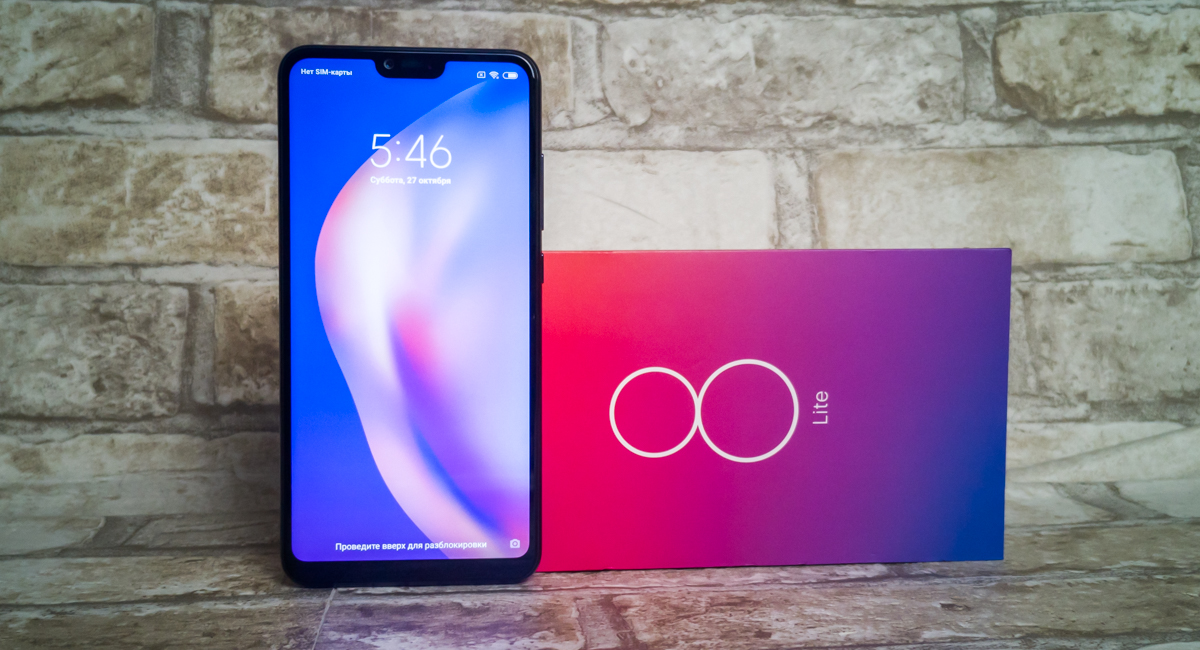 Positioning
The smartphone is a competitor to Huawei P smart+, Samsung Galaxy J8, and other strong mid-rangers. The price for the 4/64 GB version is $ 266, and the 6/128 GB version will cost $ 320.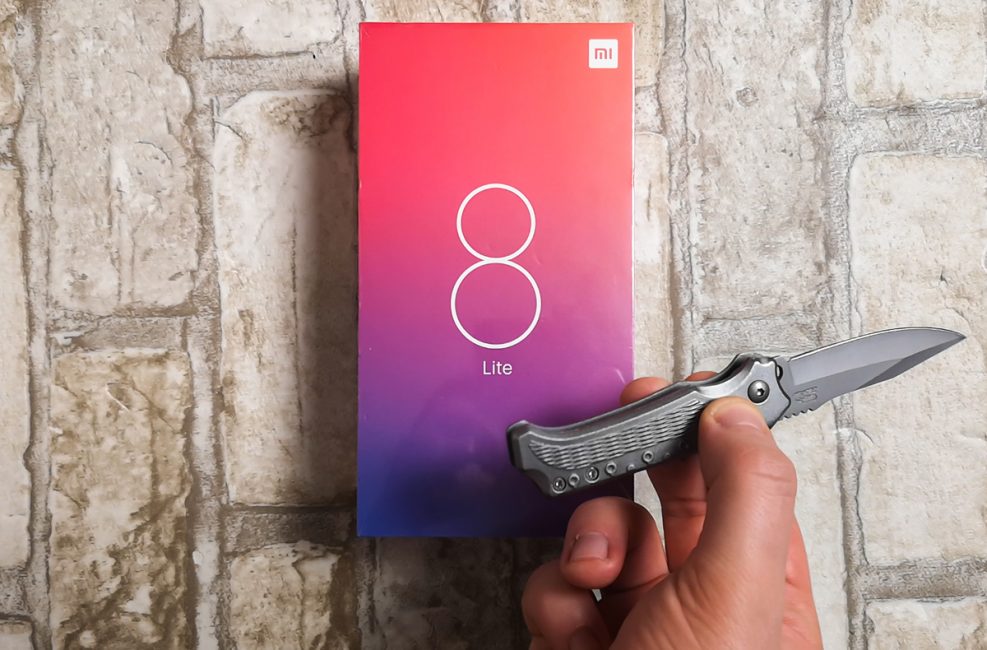 What's in the box
Xiaomi Mi 8 Lite box contents infuriate me.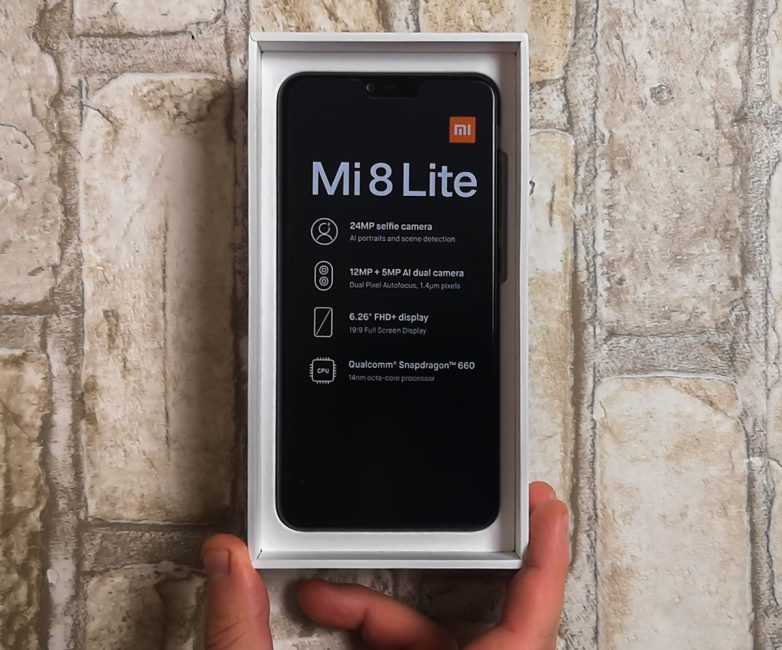 On the one hand, it is excellent – in addition to the smartphone and documentation, there is a silicone case, a USB Type-C to 3.5 mm adapter, and a key for extracting the SIM-card tray…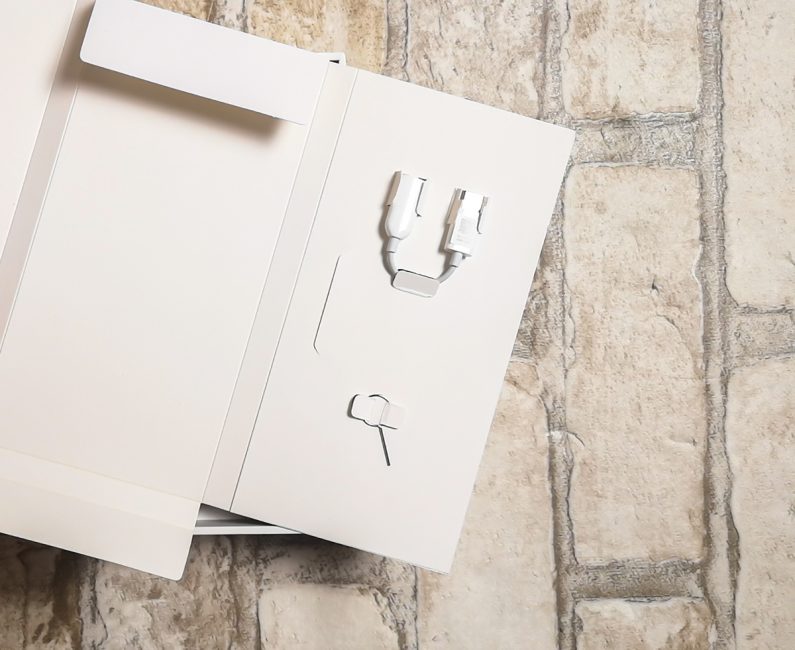 But when I saw AGAIN the inclusion of Xiaomi charger without Quick Charge technology, I was ready to blow up.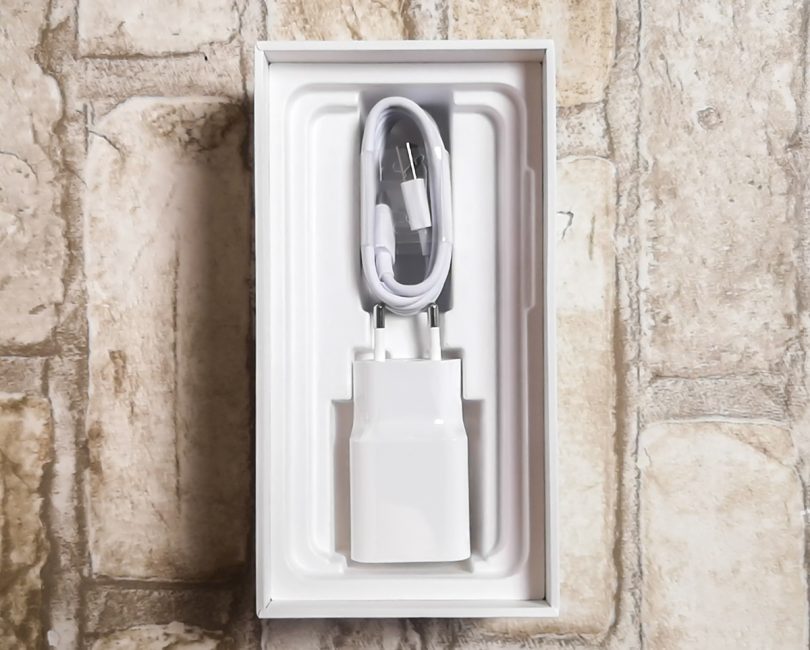 In fairness, this is a two-ampere charger, but who cares when Xiaomi Mi 8 Lite's system-on-chip supports Quick Charge 4.0! It's a shame, it really is. Chinese Apple – that's right.
Design
How is the phone itself? It's…. wow, it's beautiful. It really does look similar to Huawei p smart+. The differences are minimal – the block of cameras is horizontal rather than vertical, for example, and the mini-jack is gone.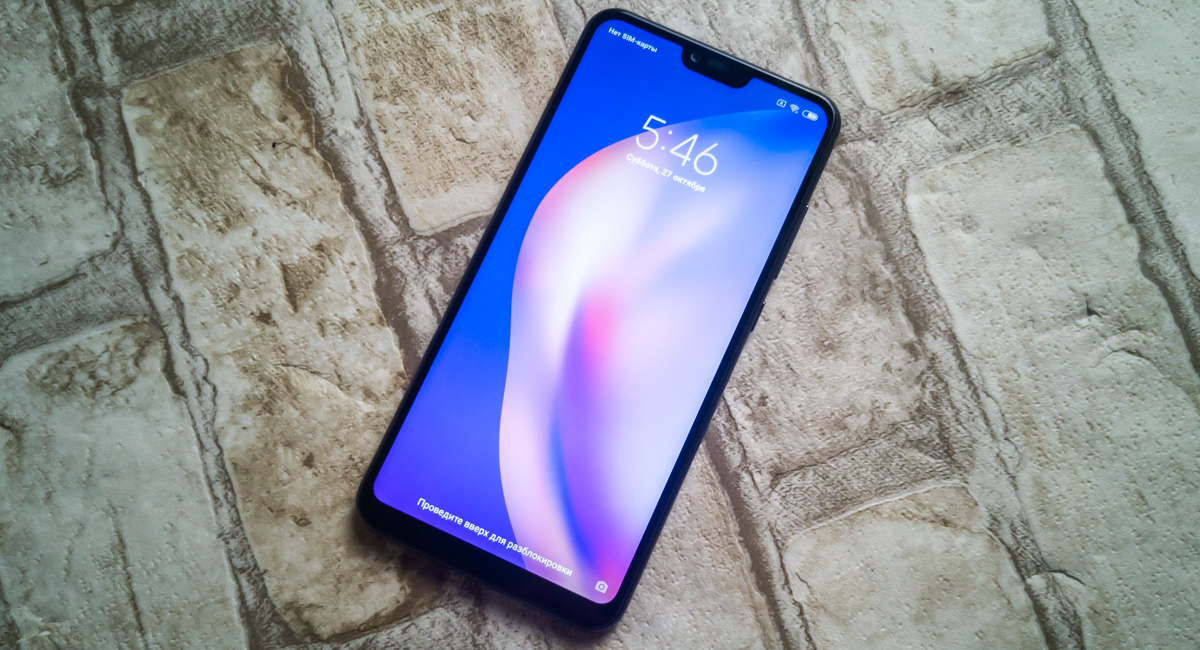 There's a notch, although it's smaller than the rival's. The display is almost bezel-less, with rounded corners; the volume and power buttons on the right, the SIM slot on the left, on the bottom is the speaker and USB Type-C, on top is the microphone. Dual camera, flash, and fingerprint scanner are on the back.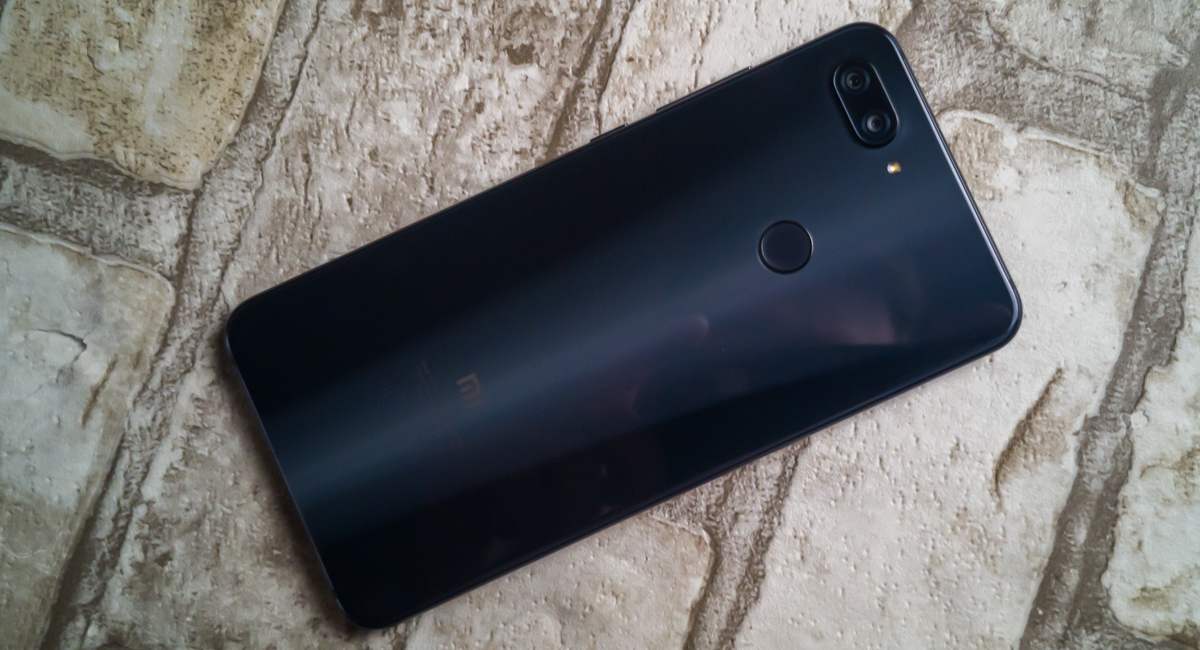 Ergonomics
Xiaomi Mi 8 Lite feels firmly and securely in hands, the finger lies exactly on the fingerprint scanner, without touching the lenses and other erogenous zones. The case of the smartphone is metal on the perimeter, the front and rear is glass. Which is both good and bad.
In the hands the smartphone feels wildly pleasant, the oleophobic coating is almost silky, but because of it, without a case, the smartphone slides off from any inclined surface. Therefore either buy a cover or prepare for the worst.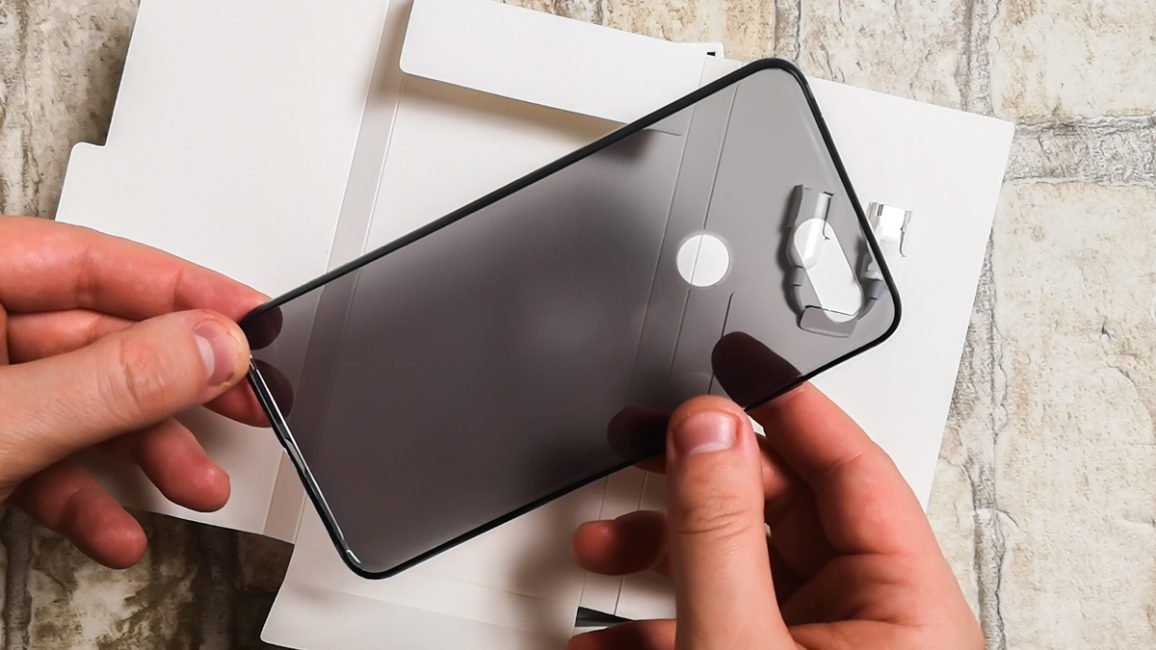 The back panel is gradient, I got a Midnight Black color for my review, which is a bit boring for my taste. There is also Aurora Blue and Lilac-Blue models. The latter is strongly recommended since it looked fantastic.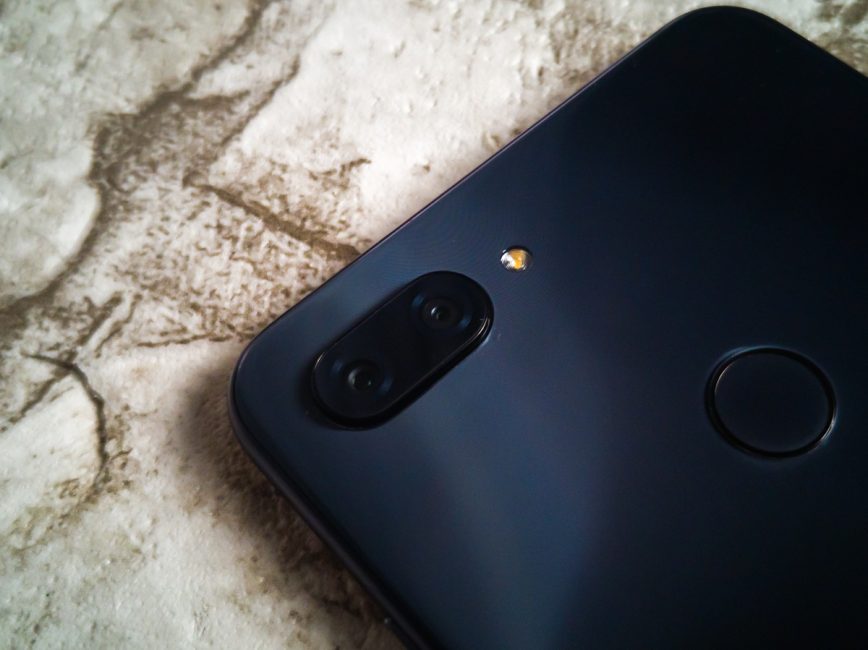 The build quality is generally pleasant, the buttons are slightly wobbly, but nothing critical. Problems arise with fingerprints – Xiaomi Mi 8 Lite collects them like crazy. The prints are collected at the both sides. You can wipe the back with a finger, but the front needs a cloth.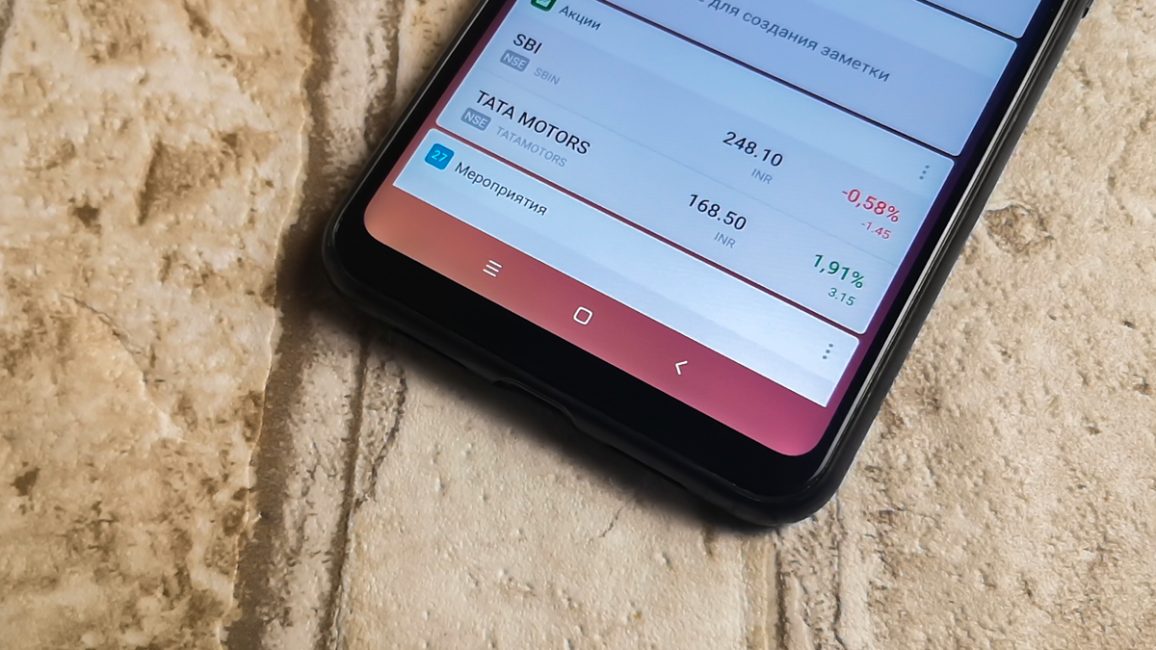 The display of the Xiaomi Mi 8 Lite is great. Sizable 6.27″, resolution 2280×1080 pixels, 19:9 aspect ratio, 403 PPI.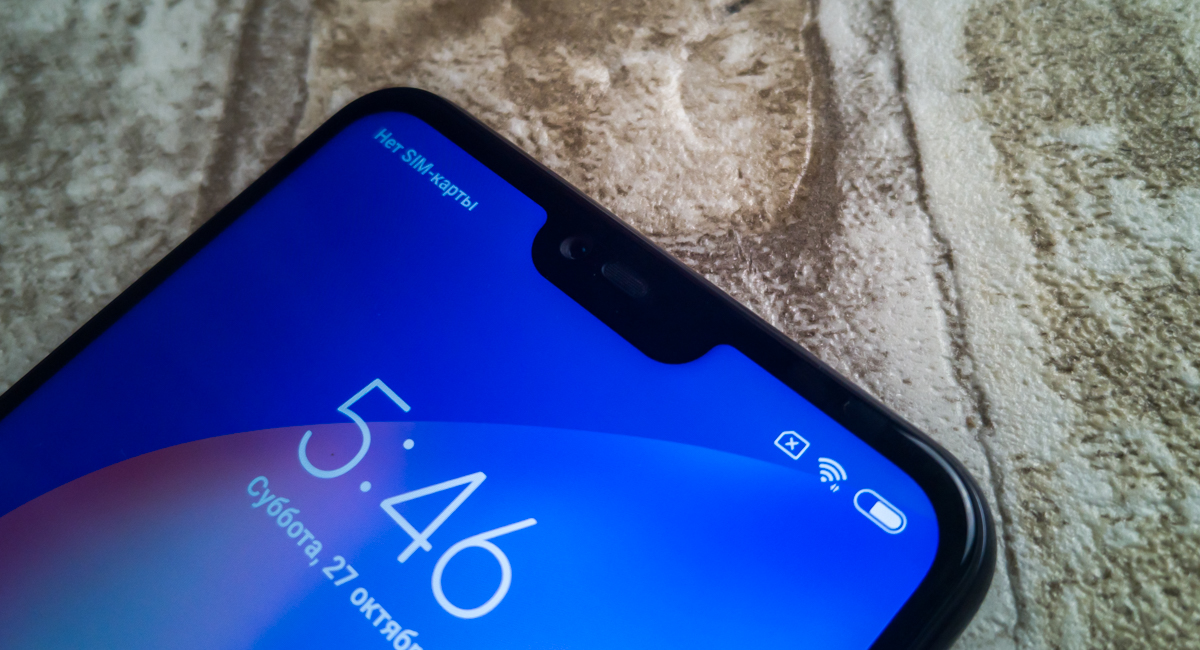 The matrix is, of course, IPS. This is no Galaxy J8. If you look at the display at an acute angle, only the prints are clearly visible, no color distortion. Brightness is enough to read on a sunny day without problems. Contrast, saturation, all at a decent level.
Moreover, the last parameters are configured in the options, as well as the color rendition, and the read mode switch, and the night mode with a separate brightness and color tone settings. MIUI has always had tons of settings.
Performance
Xiaomi decided to install inside on the safest option, which is Qualcomm Snapdragon 660. There are eight processor cores, for Kryo 260 up to 2.3 GHz. RAM from 4 to 6 GB (LPDDR4X, by the way), storage varies from 64 to 128 GB. Adreno 512 video core.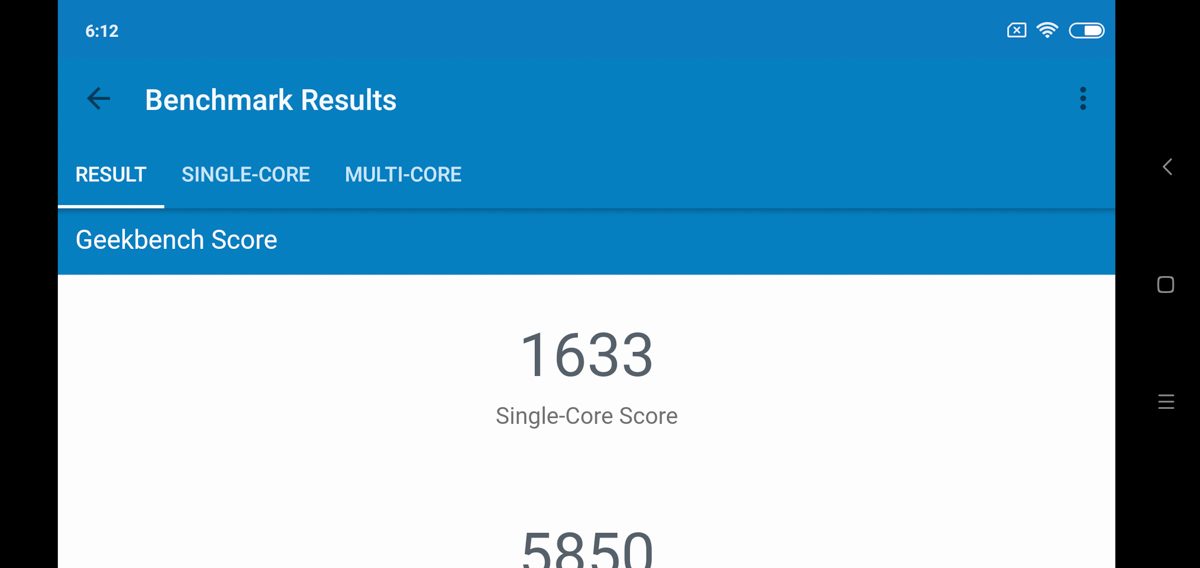 This set can be considered the gold standard for the average gamer. Not Honor Play, of course, but you can count on 140K points in AnTuTu easily. This means that any game at least on the minimum graphics settings will get 60 FPS. A full list of benchmark results:
AnTuTu: 143013
GeekBench Single-Core: 1633
GeekBench Multi-Core: 5850
3DMark Sling Shot: 2056
3DMark Sling Shot Extreme: 1360
3DMark Ice Storm Extreme: maxed
3DMark Ice Storm Unlimited: 26266
PCMark Work 1.0: 6654
PCMark Work 2.0: 6155
PCMark Computer Vision: 3419
PCMark Storage: 3869
Of course, this system is very fast. In many ways, thanks to high-frequency LPDDR4X that takes multi-tasking to a new level.
Cameras
The main camera is dual. The first module is 12 MP, f/1.9, 1/2.55″, 1.4 microns, autofocus dual pixel PDAF. Additional – 5 Mp, f/2.0, 1.12 microns. Front camera – 24 MP, 0.9 microns.
SEE PHOTOS AND VIDEO IN FULL RESOLUTION

The cameras are great. The detailing is excellent, the noise is minimal, there is no hyper-saturation and blurring a la Huawei, and if necessary, the AI switch is in place. Among the really tasty things, I note Focus Peaking in Pro mode. More: align the photo while shooting, tilt-shift, enhancements, group selfies.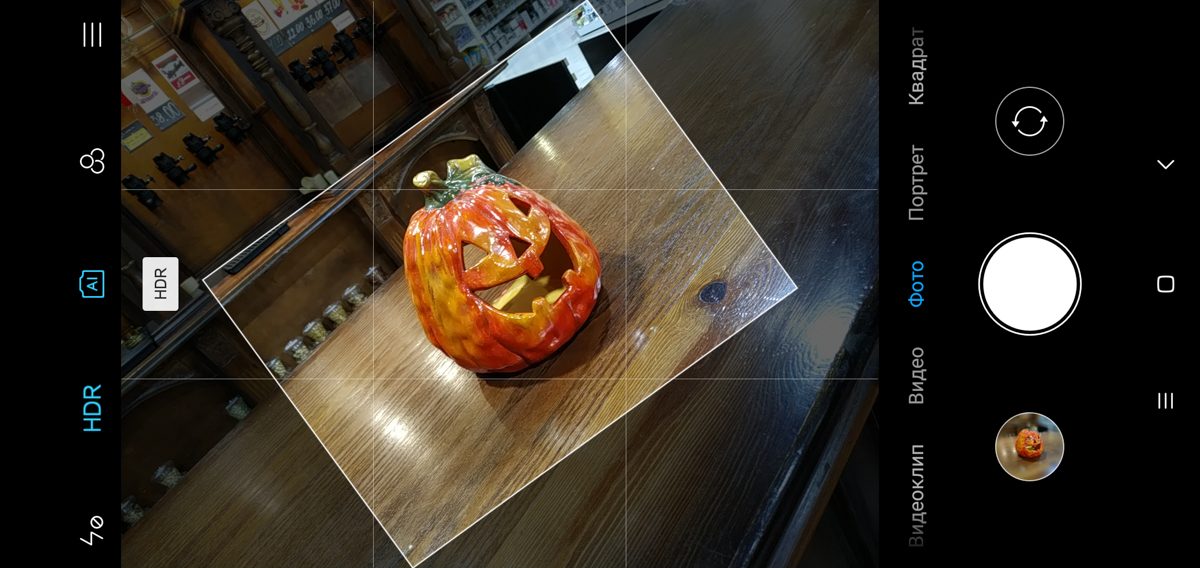 The video is available in 4K 30 FPS with digital stabilization, the quality is nice. In addition, there are quite a few shooting modes, as well as settings. Only slow-mo has three modes, including 120 FPS FullHD (!).
Read also: Huawei P Smart+ or Xiaomi Mi A2 – What to choose?
Shell and Software
Out of the box, my copy of Xiaomi Mi 8 Lite runs on Android 8.1 with the MIUI 9.6 shell. This is funny since MIUI 10 is releasing soon. Nevertheless, this neat, elegant skin, with a tribute to Apple in the right places warms my soul, regardless of the version.
The interface, colors, rounded icons, functionality – everything is nice. Navigation in the style of iOS with swipe control from the bottom and from the side; although the abrupt animation of the application manager is unnerving. There is a standard set of tools, like screen recording, compass, optimization manager and QR codes scanner. And the last one, by the way, is NOT soldered in the settings menu, as it sometimes happens.
However, there are some issues. For example, I was surprised to see that MIUI does not support drawing on a deactivated display. It would seem that at the time of fingerprint scanners and face recognition (Mi 8 Lite has all this), this is not particularly necessary, but there is a certain something missing.
You start to notice the charm of the Chinese second-tier brands, which fill the devices with everything they can, hoping that at least some feature will come in handy.
The lack of old gestures, however, does not mean that Xiaomi Mi 8 Lite is deprived of their support and other small features. Quick launch of the camera by double pressing the power button, a screenshot with three swipes, quick launch of Google Assistant, fast flashlight, waking up on a double tap – all of these features of Mi 8 Lite are what I miss the most now that I'm back to using my own smartphone. Even the notch can be hidden in the settings.
Data transfer and sound
Everything's standard for Qualcomm Snapdragon 660. 3G/4G, Bluetooth 5.0, Wi-Fi ac dual-band, GPS/AGPS/GLONASS/BDS. There is USB Type-C, version 3.1. It would be nice to stand out from the competition with NFC, but no luck. Same goes for IrDA.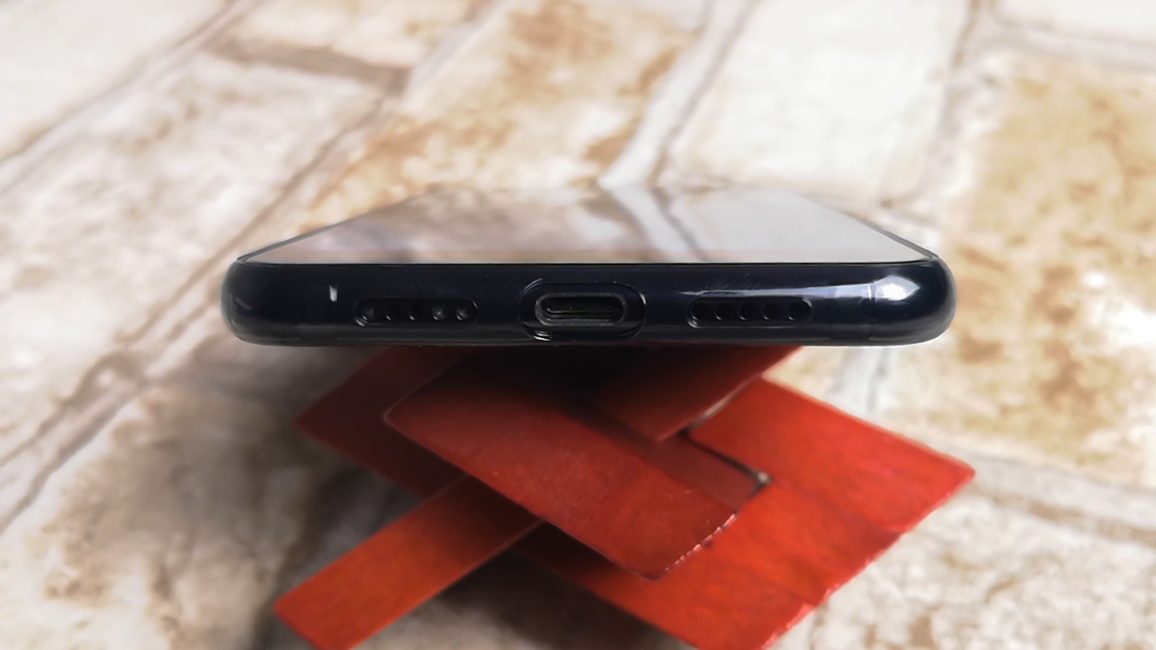 A mini-jack is also nowhere to be seen. Adapter, as we remember, comes in the box. The MIUI sound enhancement has not gone away and is activated when wired headphones are connected. There's the equalizer and dozens of presets for different headphones.
Battery life
Xiaomi Mi 8 Lite is equipped with a lithium-polymer battery with a capacity of 3350 mAh. It supports Quick Charge 4.0 and withstands 5 hours and 15 minutes in the PCMark Work 2.0 stress test with maximum screen brightness and 9 hours and 31 minutes on the average.
Charging with a standard charger takes about 1 hour and 50 minutes, but with more adequate (outputting more than 1.81A) charger, it's all much faster.
Verdict
Xiaomi now has its own P smart+: a potential hit with a gradient back, a notch, an adequate system-on-a-cheap, great cameras, and battery life.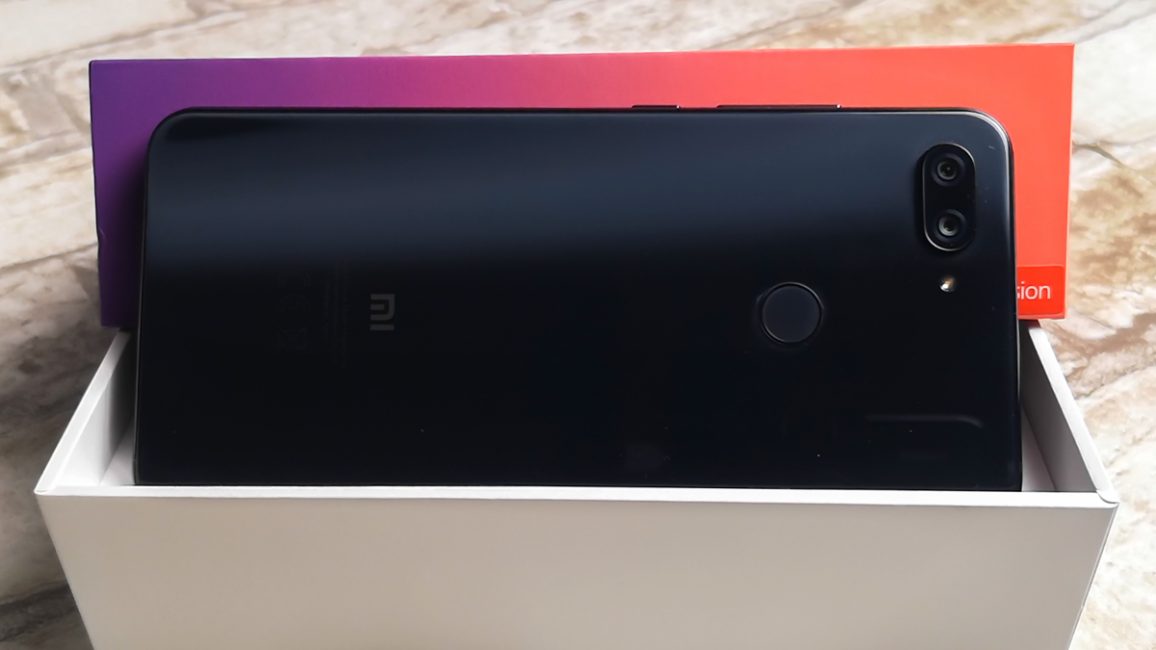 Still, no NFC or a 3,5 mm audio jack and a second camera module. Things things stop Xiaomi Mi 8 Lite from taking the lead. A serious player, but not a leader.