Cloud gaming has been touted for some time, and there are now some decent options emerging for players. Some of the major names in the gaming industry have been working on their own offerings, with Google Stadia and PlayStation Now among the best-known options. Do these subscription-based services that give players access to an online game library spell the future for the gaming industry?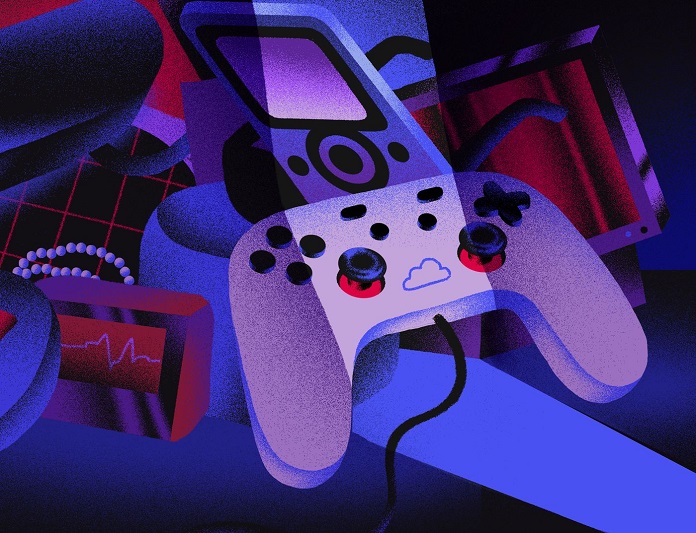 Was Cloud Gaming Inevitable?
The subscription service model has been prevalent across the entertainment industry for some time now, ever since Netflix totally changed the way people consume films and television shows. The streaming platform has enjoyed great success and it now generates over $15 billion in revenue every year. Naturally, others such as Amazon and HBO have looked to replicate the model with their own entertainment libraries.
It has also spread out into the music industry, with Spotify now being one of the main ways that people access music. This model makes a lot of sense because the company makes a regular monthly income, and the end-user has access to almost unlimited content. It only seemed like a matter of time before it would come to the gaming industry.
What Are The Leading Cloud Gaming Services?
All the big guns in the gaming industry have been working on their own cloud-based game service over the last few years. Some of them are still in development, while others are slowly gaining traction with increasing numbers of players.
According to JackpotCity online casino's list of cloud gaming services, there are pros and cons associated with each of the options on the market. For example, PlayStation Now has a huge library, but some of the best games are missing. Google Stadia shows a lot of promise for the future, but it is currently lacking and imperfect. Project xCloud is considered to be the one to beat at the moment, as it gives access to some of the top Microsoft games.
An End to Paid Releases?
There is no doubt that cloud-based gaming services will change the way people play, but whether they spell an end for paid releases remains to be seen. It seems reasonable to think that the blockbuster releases from the likes of Rockstar Games and EA Sports are likely to continue to enjoy paid releases. After all, the biggest movies from Hollywood are still released in cinemas and don't end up on platforms like Netflix until much later – even though the streaming giant is seeking to change this.
Cloud gaming services represent an exciting change of direction for the gaming industry. From the player's point of view, they will have access to a vast number of games that they may never have considered playing before. It could also benefit console developers who will gain a more regular and secure source of income. However, it could mean that blockbuster releases on major games will eventually be phased out.