The video gaming world has spawned some pretty huge franchises through the decades, but few can match the popularity of the Final Fantasy series.
The #FFXIV Free Trial is being expanded to include:

☑️ Level cap raised to 60
☑️ Heavensward (through Patch 3.56)
☑️ Dark Knight/Astrologian/Machinist
☑️ Au Ra

A Realm Reborn/Starter Edition owners are also being upgraded with the above! pic.twitter.com/1nGXFJjPpa

— FINAL FANTASY XIV (@FF_XIV_EN) July 22, 2020
Final Fantasy has been around for so long that some of the earliest titles bearing the name have popped up in the realm of retro gaming in recent times, with Final Fantasy III for example being one of several games included on the SNES Classic Mini which we reviewed a few years ago.
Of course, Final Fantasy's staying power within the world of gaming means it has generated some pretty impressive sales figures down the years, with IGN pulling together some eye-opening stats on the issue in May. The site estimated that the series has sold more than 144 million units in total, grossing more than $11 billion as well.
Hours of free trial action
Considering the mammoth success of the franchise, it is likely that many people will be interested to hear that a fairly significant chunk of Final Fantasy XIV is now being offered for free.
Sites including GamesRadar have reported on the news that the game's free trial is being expanded, with players being able to experience the title all the way up to Level 60. Previously, the free trial ended at Level 35, so anyone who wants to check out the game for no charge will be able to enjoy plenty more elements including the Heavensward expansion pack.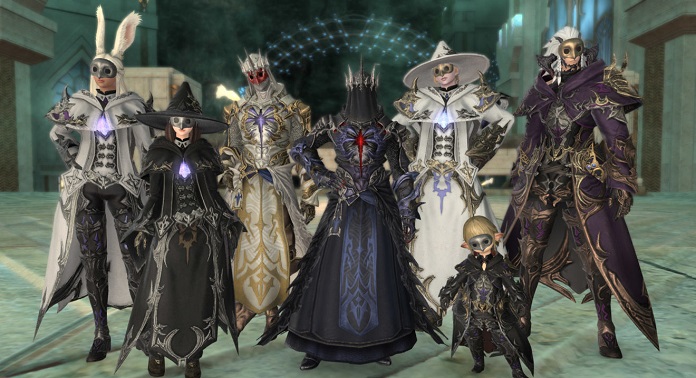 According to GamesRadar, the move means that essentially more than 100 hours of content will be available on the Final Fantasy XIV free trial, with gamers also having access to three more classes including the Dark Knight tank.
Just the latest gaming giveaway
While the announcement clearly highlights a great opportunity for people to immerse themselves in a huge amount of Final Fantasy action, it is also perhaps yet another reminder of just how much gaming that we are all able to access for free these days.
The gaming world is now littered with numerous examples of situations where players can access experiences for no charge, with mobile gaming and the rise of the free-to-play concept perhaps being a great example of the issue. The idea of offering people access to a basic game for free, and then encouraging them to make in-app purchases to improve their experience, has become part and parcel of so many titles, including some of the very biggest names such as Fortnite.
Play 100+ PC games for free with 7-day free trial on UPLAY+ subscription service. Offer available on https://t.co/RzNaQkIWjY for new and returning subscribers from July 7 to July 27.

FAQ here:https://t.co/g6UmiptNcI pic.twitter.com/cbJJSgCfFn

— Ubisoft Uplay (@UbisoftUplay) July 7, 2020

Many other games also offer free trials, with Black Desert Online, for instance, featuring a 14-day free trial at the time of writing. Furthermore, in recent years there has been a rise in the number of gaming subscription services on offer, with many of them also giving players free access for a limited period. For example, Ubisoft's subscription service UPlay+, which includes more than 100 PC games, offers a seven-day trial. Furthermore, free gaming is also regularly on offer in the online casino world, with this guide to free spins bonuses detailing how many deals allow players to try slots for no charge. As the site explains, such promotions give players the chance to both sample a casino's offering and potentially win real money payouts.
More options than ever before
It really does seem like gamers have more options than ever before if they want to sample some fresh gaming experiences for free.
The news about the Final Fantasy XIV free trial is undoubtedly eye-catching and, with the franchise being such a mainstay in the gaming world through the years, it will be interesting to see just how many people choose to take it up.