Making games is not very easy. Well, the technical part is within the power of many – especially with the advent of intuitive engines like Dreams – but this is not the most important thing. The most important thing is the idea. The simpler it is, the easier it is to sell it. All successful projects can be described in a few words. If a couple of words arouses enthusiasm in a person, it means that you have a future hit on your hands. Or, at least, a way to make yourself known to the whole world. Someone like Sean Murray of Hello Games was turning into a celebrity long before the game itself was released – all that was needed was a bright image, and the world went crazy. But rather quickly he realized that fame has a darker side to it.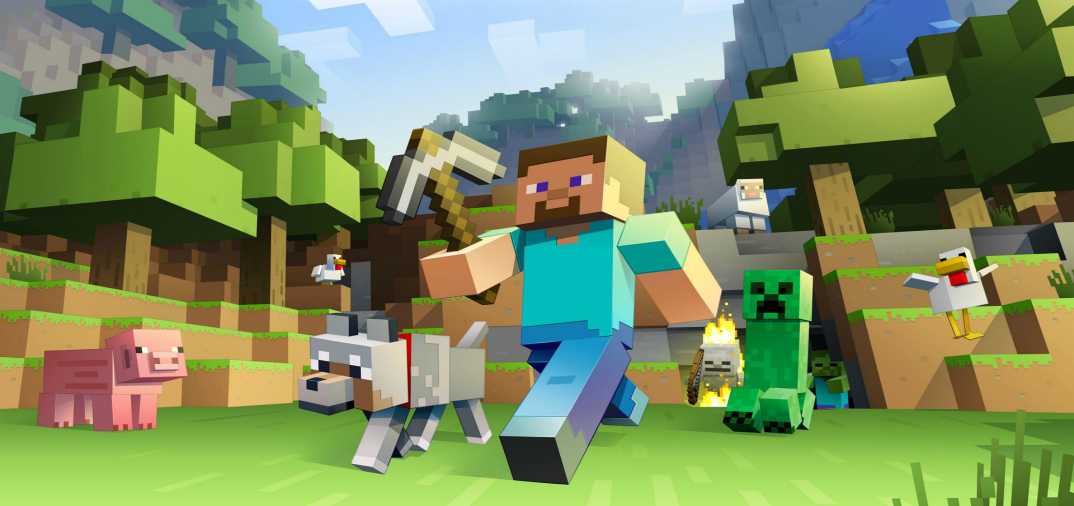 It is difficult to say if Markus Persson knew what the future held for him. In 2009, he was a simple programmer who came up with the idea to create a video game that was unlike anything else. It should be accessible and understandable, but without tutorials. It was supposed to be fun, but at the same time endless and plotless. And most importantly, its world was filled not by programmers or designers, like him, but by the players themselves. What may seem like a clever way to make your job easier has become the secret ingredient to success. Freedom is an element that didn't exist in video games before Minecraft. On such a scale at least.
In fact, Persson (better known simply as Notch) gave the world a virtual version of Lego.
The main thing was to deliberately forget all the rules. It was for the ability to forget everything that came before him that the famous developer Peter Molyneux applauded his young colleague. He started from scratch. He reinvented video games.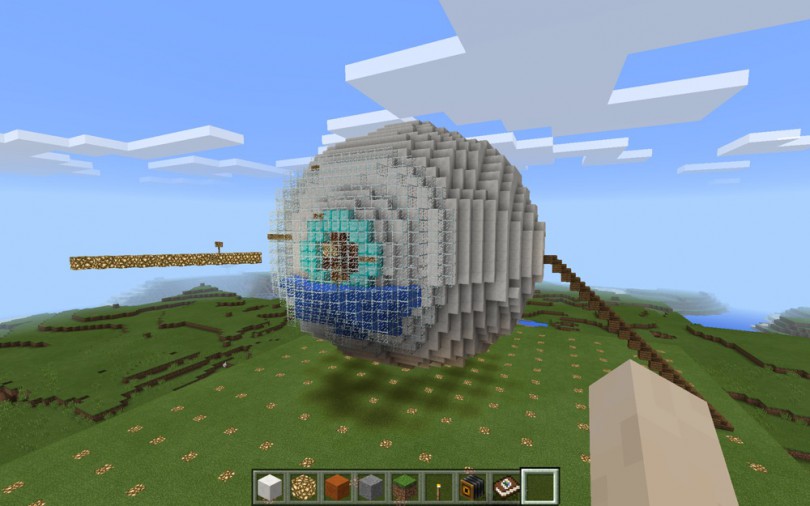 Modern video games are almost always the brainchild of huge studios with hundreds of employees. Big blockbusters like Assassin's Creed Valhalla are being developed simultaneously by people from all over the world: while one main studio is working on the core, freelancers from another part of the world can work on assets. But in 2009, Persson was alone.
Useful link: Card Game Solitaire
It was summer, and he decided to experiment and make a kind of remix of two games that he knew well – Dwarf Fortress and Infiniminer. The work lasted for one weekend, after which a rough sketch of the future hit was ready. He posted his brainchild on the TIGSource forum. A month will pass, and he will start charging money for the game. It cost 10 euros.
This was the beginning. 40 copies were sold in two days. And the further, the more popular it became. Notch, who clearly understands marketing, deliberately did not want to release a finished product. Instead, he constantly teased people with updates. "The main thing is that people started talking about the game," he said. He was right: word of mouth was the best advertisement for a project like this. Why pay for TV spots and billboards when 4chan and Reddit did everything for you?
Read also: Top 10 Minecraft alternatives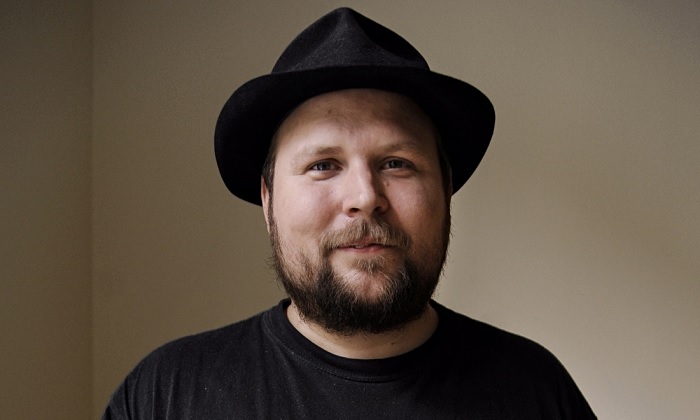 Mojang studio will be formed soon. It was founded by Notch himself and Jacob Porser, a colleague with whom he worked at King.com. A beta version was launched in November 2010. On November 18, 2011, the game was officially "completed" and lost its beta status – this happened shortly after the release of mobile versions for iOS and Android. On January 12, 2011, the Swede celebrated the milestone of one million copies sold.
This was a tipping point. In December, Jens Bergensten will become the chief designer, not Notch. The more successful the game became, the more developers worked on it. In 2013, the game reached the PlayStation 3, but this was not the main event of that year, because then the famous The Update That Changed The World was released. He has added many new biomes and features.
The culmination of the entire saga was the sale of the studio and Minecraft itself to Microsoft for $ 2.5 billion in 2014. It was the idea of ​​Persson himself, who was tired of criticism from eternally disaffected fans. This deal turned Notch into a millionaire overnight.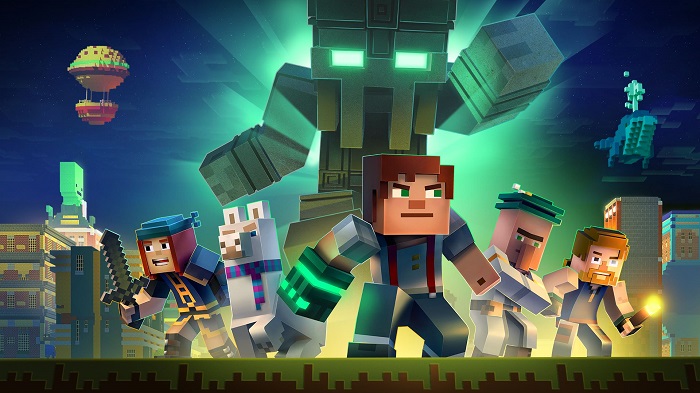 In the same year, Minecraft began to actively appear on all possible platforms. There are versions for Xbox One, PS4 and even PS Vita. The last two releases are especially interesting, because by that time the IP was already owned by Microsoft, which, of course, rarely releases its own games on the competitor's platform. In a sense, it was this title that kicked off some serious cross-platform talk.
Read also: Minecraft PE 2021
In 2015, nothing particularly interesting happened, although a version for Wii U was released. Then Microsoft began to think about expanding the franchise, and Telltale, known for its narrative-driven titles, developed their own take on the sandbox. The result of the collaboration is Story Mode, which, by the way, was released not only on the usual platforms, but also on Netflix.
In 2016, Mojang released an Education Edition designed specifically for schools. By the way, at the same time polar ears appeared in the game. Who will say it's not a historical event?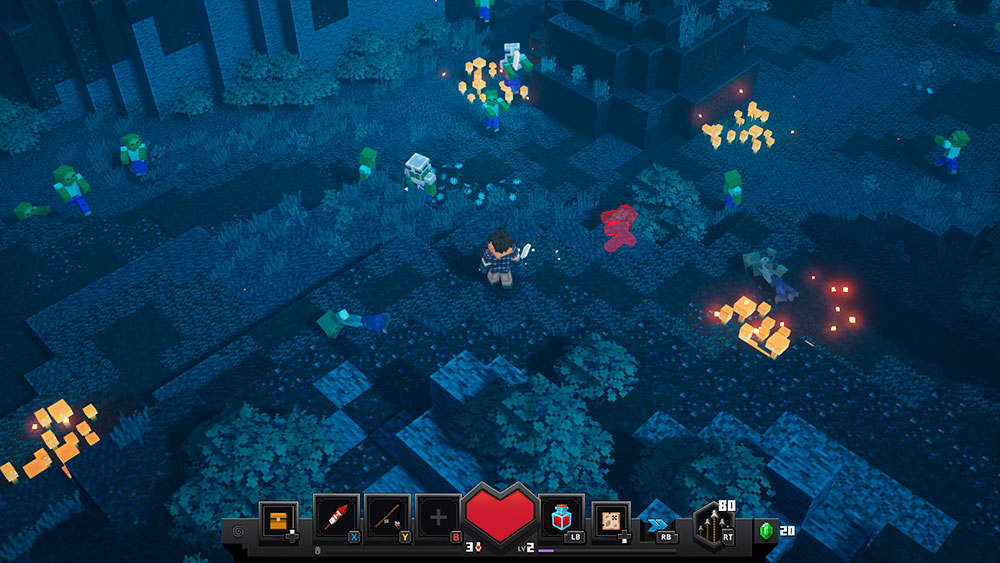 In a year, two more versions will be released – for Switch and 3DS. From that moment on, the development of the game slowed down. Updates continued to roll out (for example, the 2018 Update Aquatic), and players from all platforms received more and more opportunities to play together. What's funny, here Minecraft has become not only one of the most influential games in history, spawning a lot of clones, but even inspired completely different genres. For example Fortnite and PUBG; if you don't remember, the Hunger Games-based mod appeared even earlier.
Read also: Minecraft PE 1.17.10, 1.17.20, 1.17.30. What's new?
Now in 2020, the franchise continues to evolve. Microsoft is trying in every possible way to make it something like Mario, which is a series of games from a wide variety of genres. And this spring, Minecraft: Dungeons, inspired by Diablo, was released. True, she did not gain much success, and was criticized for lack of ambition. And the flirting with Netflix was also not in vain: in 2022, a full-length film based on Minecraft will be released on the cinema screens. It's only the beginning.