Every year we get new version of FIFA. While many celebrate, others roll their eyes, saying this is a scam, a shameless way to earn easy money. We've all heard it – as have the developers. They've been trying restlessly to shut up the critics, creating new modes and improving the old ones. A newcomer might think that nothing is different, but I see that a lot have changed.
I can understand why people can't see all these shiny features – EA themselves haven't really shown us every new thing in a trailer. Mostly, the ads are cinematic – good looking, but not informative at all. So yeah, it might look like there's nothing new – the same ol' game under the new hood.
And the Oscar goes to…
In FIFA 17 EA finally shown us something completely new – the story mode called The Journey, complete with cut scenes and voiceover. There've been drama and usual football tropes. You felt like you've been watching and playing a full-length film. A great addition, sure, but I wasn't exactly hooked. Still, the story of Alex Hunter begged to be expanded, and that finally happened in FIFA 18.
Now there's the story mode I've been waiting for. Instantly addictive with fascinating modes and new leagues to win. For the most time I've been remembering "Goal" – a well-known film about football. As in the film, there are a lot of unexpected cameos here. Cristiano Ronaldo talks, as well as Rio Ferdinand and Thierry Henry. There are other stars as well, but the main focus in on Hunter.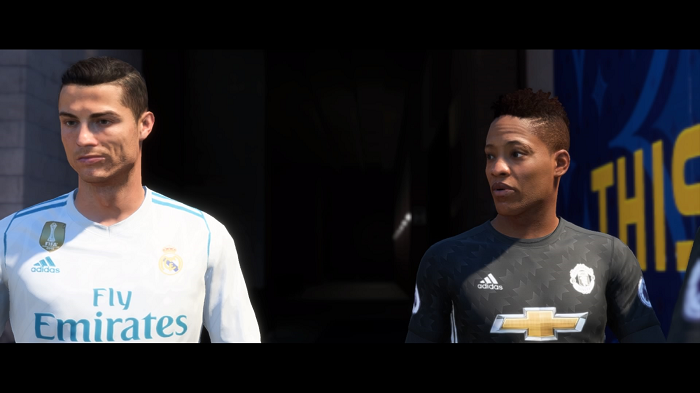 While "my" Hunter wasn't exactly a success in the first playthough, FIFA 18 allowed me to import all progress and continue the story about "another" Hunter, who seemed much more successful than I remember. Now, the Hunter looks like Marcus Rashford from Manchester United – a young and talented player, a new star. But the thing is, unlike Rashford, Hunter doesn't want to stay in his club – he wants more, already. Dreaming about Real Madrid, he seizes the opportunity to go there – and fails. The whole country boos him, and Hunter escapes to a very unexpected place – the American MLS. The league, better known as a resort for aging European players, obviously happy to welcome a superstar in the making, and our hero begins his journey to playoffs, hoping to come back to Europe soon.
I won't say that the story is not clichéd, but I enjoyed it a lot. Football is not all there is – there's also a lot of family drama. I was invested in the story and in the characters – a true feat for EA. I didn't want to leave England, but I was happy to be finally invested in the league I haven't even seen in real life. EA masterfully showed new licenses and stadiums though the story. I was even "forced" to take part in a women's football match by those devious developers! Well played.
Overall, The Journey is once again the best part of the game. Full matches feel important, training sessions are a fun way to learn how to play and the cut scenes are solid. The faces too look a bit better, and the presentation has been improved a bit. I loved that now I could customize my player, changing his hairstyle and boots. I only wish there were more options – in a game filled with known players it was dazzling to see only a handful of hairstyles.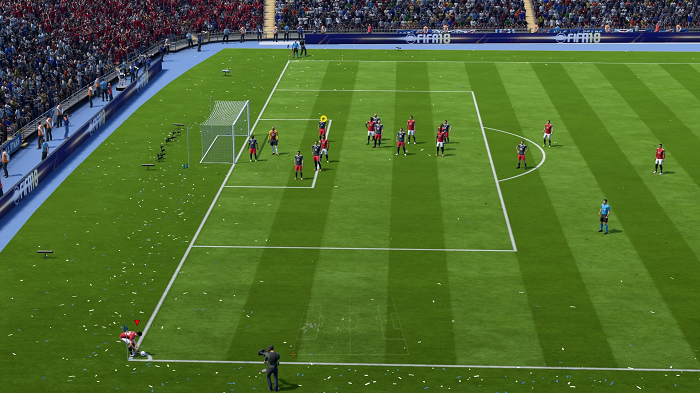 There are also a lot of tiny details which I appreciated – like when you can see a framed Ronaldo shirt in Hunter's apartment – the same one he was given at the beginning of the game.
Football as usual
No matter how good the story mode is, most people come for the usual stuff – Career mode and the Ultimate Team. All of it is there – and improved. I've been hearing a lot of negatives concerning the lack of new features in the career mode, and people's voice have finally been heard. FIFA may put most of its attention to online, but they haven't forgot about us old-timers.
In the career mode transfers now look totally different. In the past it's been boring – find a player, scout a player, offer the price, change the price and give a contract. Now everything is animated. From the start of the negotiations, where you meet a manager, to the point when you offer the contract to a player and his agent. Technically, nothing's that different, but the ability to see a small "movie" about the negotiations is neat, especially if you get a real-life manager and footballer. Some of players look a bit weird in a suit, but that's true for real life as well.
One thing's a bit weird – these negotiations are completely mute. Obviously, EA couldn't have voiced Jose Mourinho and Arsen Wenger, but it still looks a bit unsettling, seeing all the action with no voices.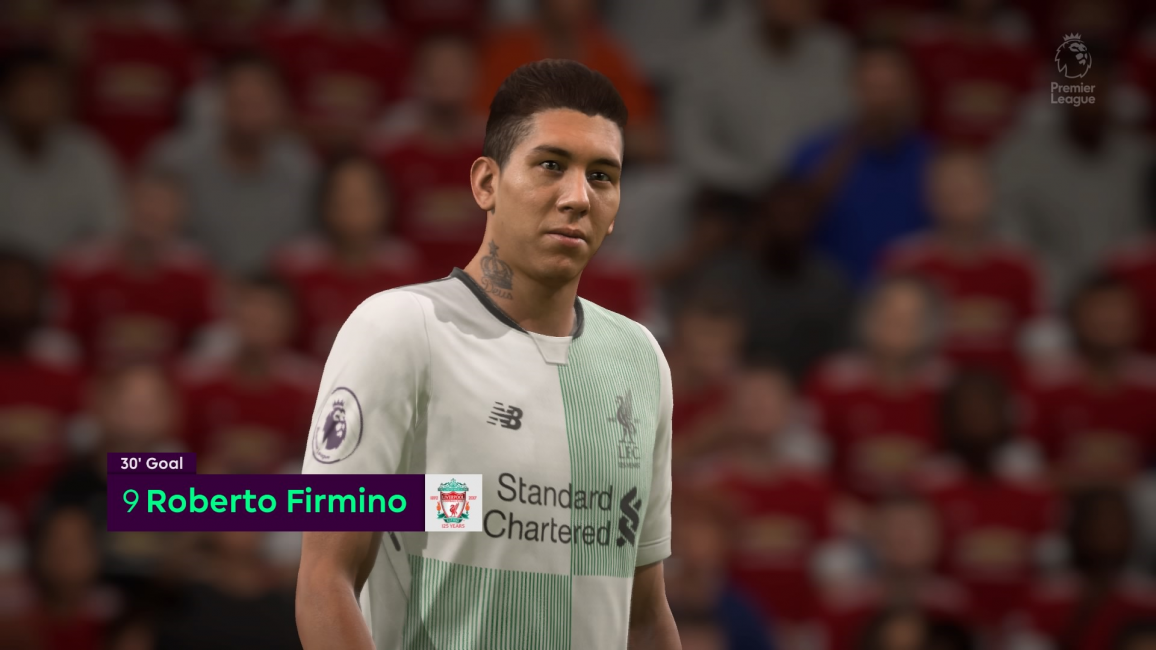 Overall presentation has also been tweaked and improved. If you sign a new player, in the news section there'll be a cute short video about it with the player holding his new shirt or something similar. It doesn't change anything, but it looks rad which is always a plus.
When it comes to the gameplay, at all fells… better. Simply better. FIFA 17 felt really different – somehow worse. I especially want to single out the passing system – passes are so much better now. Through passes poise a genuine threat – maybe even a bit too much. The game looks more real and there is, in fact, something to do in the center of the field. I love the way FIFA 18 handles – even a new player has a chance to win. Teams play differently, too – maybe they still lack the personality of PES, it's an improvement nonetheless.
The famed Frostbite engine, which have been added in FIFA 17, has also been upgraded. The players look a lot less like animatronics, and move more fluid. Animations are great, and goals look more spectacular than ever. I also can honestly say that the "feel" of the player is better now – when I use Sanchez from Arsenal, I know it. That personality is crucial in a football game.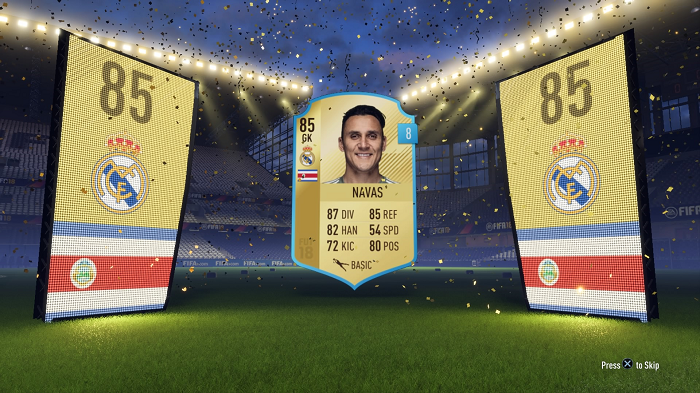 Among the other additions in the option to quick sub. It's a nice little feature, allowing to change the player without stopping the game. Just wait for the pause and the AI will offer to substitute one of the fatigued players. While it's nothing groundbreaking for an offline play, it's a godsend in online matches, when waiting for a pause can be long. Thanks to the new system, online matches sometimes never stop and feel more dynamic and real than ever. Such a great feature – a wander how no one thought of it sooner.
As I've already mentioned, the Frostbite engine has been reworked. The game looks even better, with improved lighting and graphics. The players' faces look very authentic – you can see every tiny detail. Sure, not all of the players have been scanned – take a look at Yarmolenko from Borussia Dortmund for example.
While FIFA 18 looks great, not all of the players have been upgraded. Pierre-Emerick Aubameyang still dons his old haircut, and so are numerous others. I get that it's hard to take notice of every footballers' hair (always in motion, players' haircuts are, Yoda used to say), but some of the stars must be upgraded. There are other problems as well, like wrong positions.
Take Ashley Young from Manchester United. In FIFA 18 he's a right-back. Sure, he can play on the right wing, but he usually plays on the left, and in this season particular he's a left back – a direct competitor of Matteo Darmian and Luke Shaw. On the right there's no fighting Antonio Valencia. It's possible to patch this along with the haircuts, but if you I've already started plating the Career, you'll be stuck with this "wrong" Young.
Some formations too look a bit outdated. While most of the teams today play with three defenders, I see a lot of clubs with older schemes. I'm nitpicking, of course.
When it comes to the line-ups, all is very well. I'm not talking about transfers, I'm talking about the actual line-ups. While Manchester United signed Lukaku and re-signed Ibrahimović, the latter is not even on the bench as he is injured in real life. All of the team's line-ups are true to life – at least when it comes to the big teams.
Presentation has always been FIFA's strongest suit, but the battle with PES is still raging. While FIFA does have a lot more, PES still boasts the Champions League and Europa League, as well as other cups. And because of PES we can't use Nou Camp – Barcelona's stadium. I was shocked to learn there won't be Signal Iduna Park as well – it has been cut at the last second. A true tragedy for millions of Borussia fans.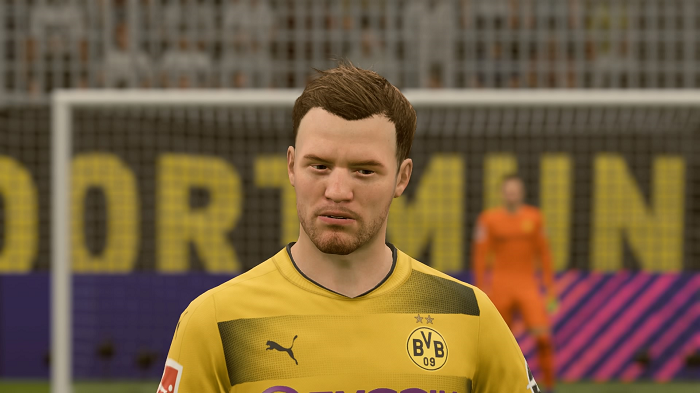 I have to say, I don't like the situation with the stadiums. While there are a lot more than in PES, most of them are in England. Where are my German stadiums, what's up with Spain? FIFA 18 acquired the new and shiny license for La Liga, but there are virtually no stadiums – only two, in fact, one less than in PES! I'm glad to see the new Atletico arena, but that doesn't change anything. I watch the English Premier League more than anything, but all big leagues must have all stadiums and managers as well.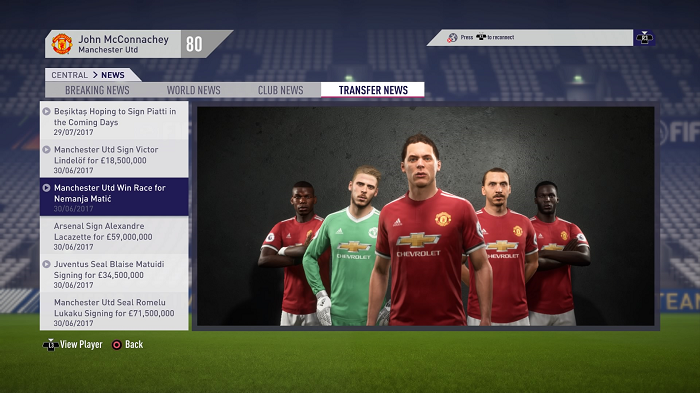 I have to say, I don't like the situation with the stadiums. While there are a lot more than in PES, most of them are in England. Where are my German stadiums, what's up with Spain? FIFA 18 acquired the new and shiny license for La Liga, but there are virtually no stadiums – only two, in fact, one less than in PES! I'm glad to see the new Atletico arena, but that doesn't change anything. I watch the English Premier League more than anything, but all big leagues must have all stadiums and managers as well.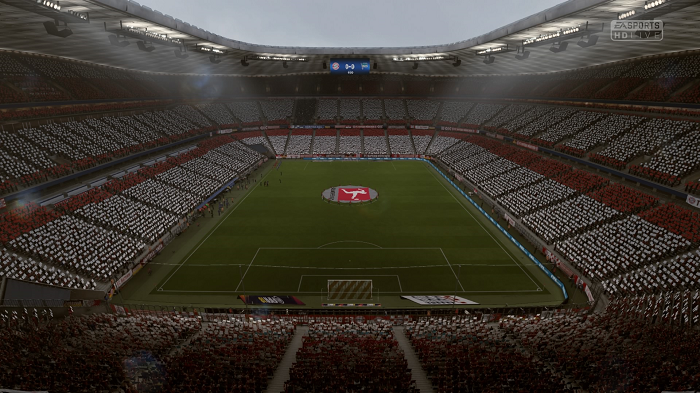 Let's count. The Premier League has all the stadiums, while the Championship has seven. The German Bundesliga has five arenas, Italian Serie A – three. There are some oddities like Donbass-Arena as well.
Some leagues have been improved, though. The American MLS got new stadiums and a new license. New rights to La Liga rights have been acquired as well. Commentators stayed the same – good ol' Martin Tyler and Alan Smith. While a lot of their phrases are the same, they do their part. They don't only comment on what's happening on the field, but remind us of the events of the past season and talk a lot about certain players. They are particularly important in The Journey, where they talk a lot about what's happening with Alex Hunter.
The ever popular Ultimate Team mode stayed mostly the same. You know the drill. I liked the new "golden" presentation, though. One notable inclusion are the new Icons – legendary player cards. Formerly, this feature has been called Legends and was available for Xbox One players only. Now it's for everybody. You can add Pele, Ryan Giggs, Rio Ferdinand, Pail Scholes, Paulo Maldini, Ronaldo, Alan Shearer and others to your team – how cool is that?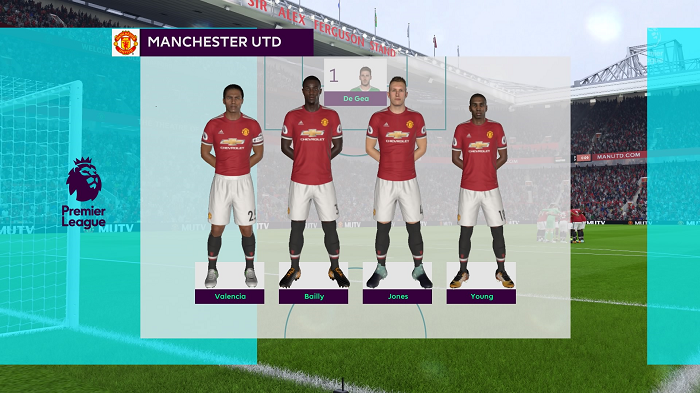 The verdict
FIFA 18 is a vast improvement over its predecessor. Maybe even the best FIFA to date. All modes have been revoked and made better. Sure, nothing radical has been added, but that wasn't necessary. Frostbite engine has only gotten better and the players' moves are more fluid and lifelike than ever. Lighting – another one of Frostbites' fortes – is better as well. Various stadiums look dashing. Sound has also been bettered – different stadiums as well as leagues sound dissimilar and authentic.
Right now the story campaign is at the heart of FIFA. Just think about it! Maybe before you weren't motivated by the new kits and line-ups, but how can you skip the new chapter of Alex Hunter's story? That's the catch. Alex is becoming a genuine star. I can ever see him being the cover star of future games.
The Career mode has seen changes as well – great news to those thinking to migrate to PES with its Master League.
I don't want to be critical of FIFA 18. It doesn't deserve it. I see real progress, great new ideas. I love that along with the upgraded teams we get a great story campaign which rivals many films in that genre. I highly recommend FIFA 18 to everyone.