Not even an hour into The Lord of the Rings: Gollum, and I realise that I have never hated a character from a video game so much. I also realise that I don't enjoy what I'm doing. I'm waiting for game-breaking bugs to escape the abysmal boredom, but they don't come – the developers managed to patch the game a little after its release, and I, as you can imagine, took my time with the review. The absence of obvious breakdowns has a negative impact on the whole process, because the game has lost the only opportunity to amuse me with something. This is a non-standard situation, to put it mildly.
Developer:
Daedalic Entertainment
It may seem like everything is right. We are supposed to hate Gollum, perhaps the most despicable character in the entire Tolkien epic. But there's a reason why we see so little of him: the books mention the fallen hobbit in passing, touching on some aspects of his biography and keeping silent about everything else. And that suits everyone: he's a spectacular character, but he was never created to be a protagonist. This was of little concern to Daedalic Entertainment. The studio enthusiastically took up the development of a gloomy stealth action game, and at first it seemed that the game would turn out to be strange, but very ambitious, standing out from its analogues. However, development problems and, most likely, COVID, contributed to this.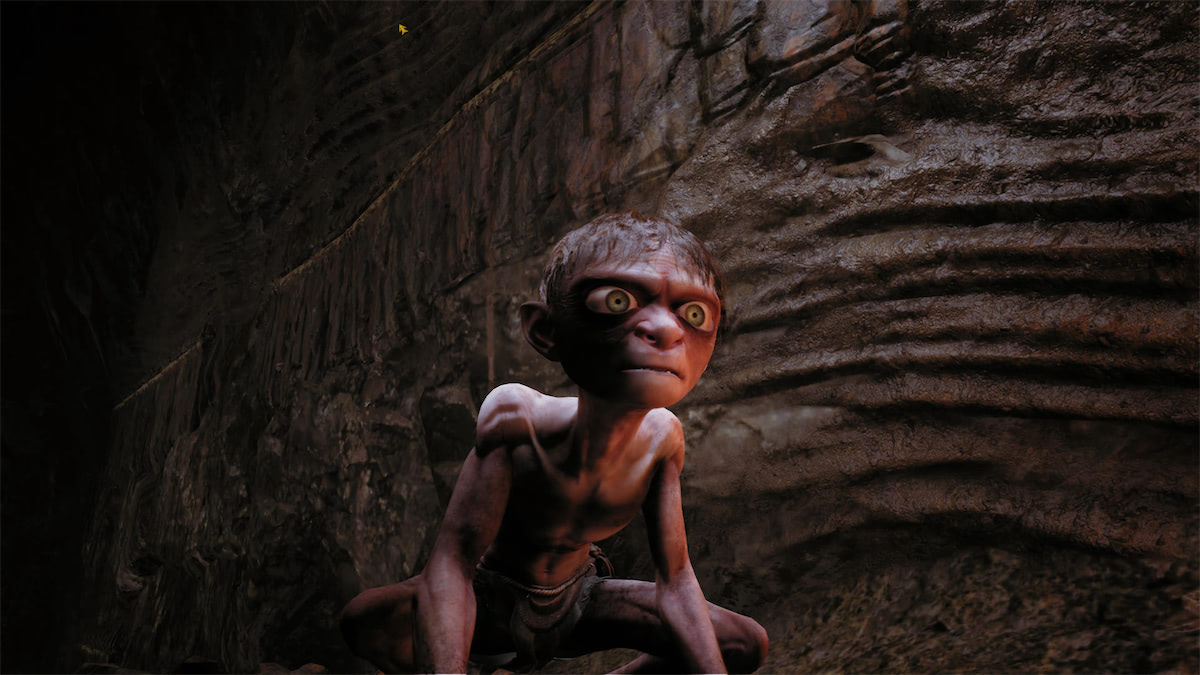 When I receive my review code, I feel funny. I just got the opportunity to touch The Legend of Zelda: Tears of the Kingdom – the best game of the year, if not more – and Lego 2K Drive. A release-heavy May forced me to plan my posts ahead, and The Lord of the Rings: Gollum was at the very bottom of my priorities. It was even better, because I had a chance to wait for a patch or two. Soon, I received confirmation of the correctness of my decision: the publisher informed me that due to problems with the simulation of Gollum's hair, the game refused to work properly and advised me to either disable the option or wait for a new patch that would erase all my progress. I have never seen such a comically problematic start for a game.
Nevertheless, I switched it on. I'm not a huge fan of The Lord of the Rings, but I do love the saga: I've watched the films countless times, read the books in the original, and even dedicated my graduate thesis to Tolkien. But the new film failed to awaken the Tolkienist in me – the best it did was to make me respect this year's successful releases even more.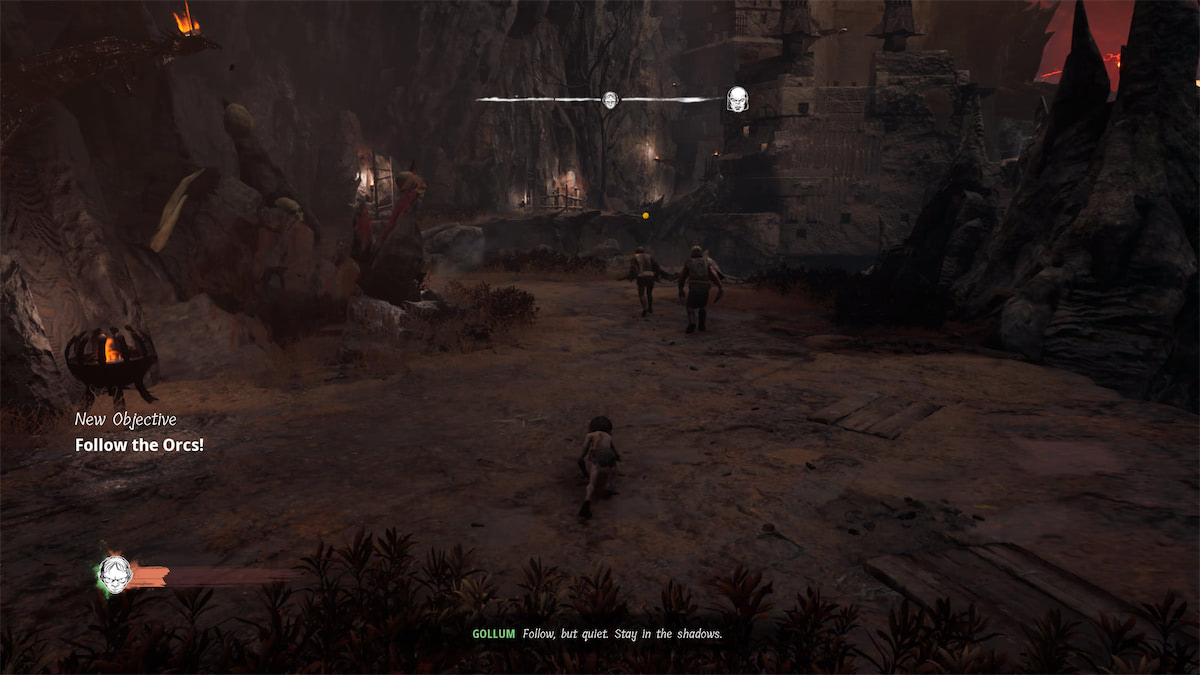 A little crawling bastard named Gollum is the most miserable and pitiful creature Tolkien ever created. As a rule, video games offer us to play as heroes or as bright protagonists capable of feats that gather allies around them. Gollum, on the other hand, is the kind of character that everyone shies away from – even the orcs. When he's not crawling around in dark, wet caves, he's getting kicked in the ribs and doing slave labour. He is despised by his fellow slaves and his overseers.
The Lord of the Rings: Gollum has a lot of technical problems. It looks weak – certainly not for $59.99 – and it's full of (uninteresting) bugs. The frame rate jumps, and the level design resembles something from the early noughties. Gollum himself looks canonical and wrong at the same time, and every time he appears in the frame, I want to turn off the TV. But that's not the main problem. The problem is that the player has no desire to play. Why? It's a boring, gloomy game where our avatar is tortured and ridiculed. We have no chance of a happy ending, no hope of redemption. Like other failed prequels, this story doesn't make much sense – we already know what will happen to Gollum, and no one has ever asked the questions the game answers.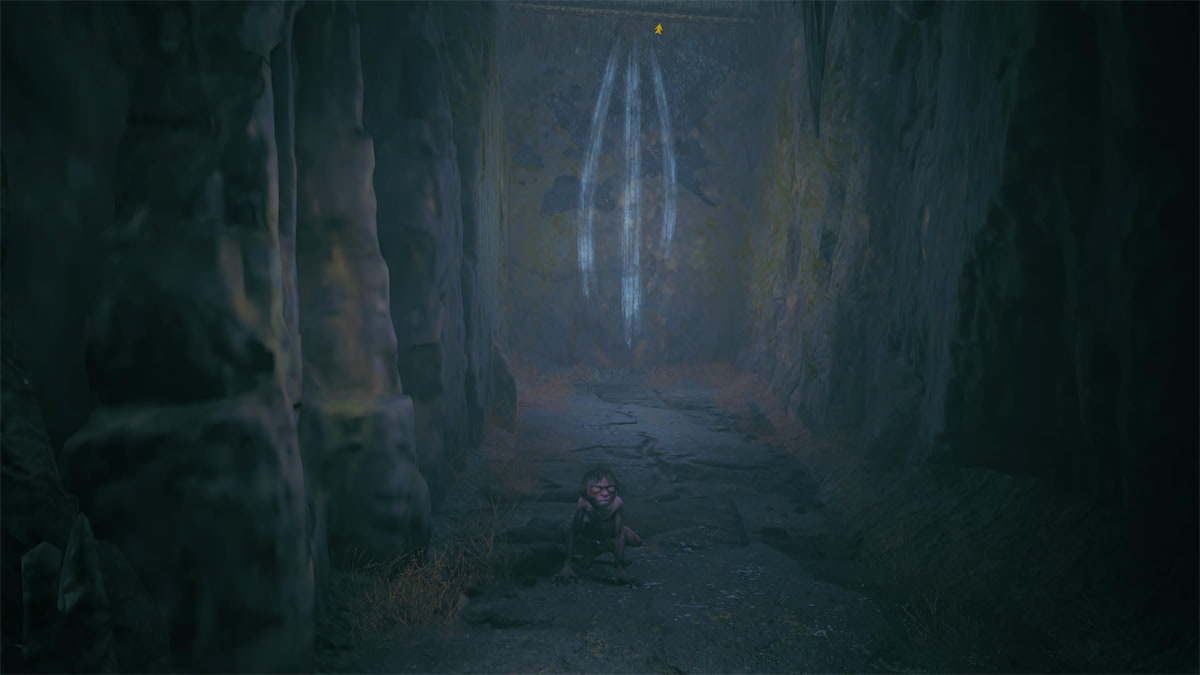 As for the gameplay, Gollum seems to be a forgotten game from ten years ago that someone made a bad remaster of. The stealth genre has long since ceased to be popular (although I have nothing against it), and wall jumping and climbing are boring. The game tries to be a platformer as well, but the terrible controls and questionable design get in the way here.
I see attempts to do something new. The developers seem to have tried to make an anti-game with an anti-hero – instead of feats, we eat worms, and instead of conquests, we barely survive. Such a game has a right to exist, especially since somewhere behind the layer of mediocrity there are attempts to create something truly original. For example, from time to time, Gollum has a debate with Smeagol, his alter ego, and we, as players, can influence which way he chooses. To do this, we have to "convince" Gollum. An interesting mechanic that doesn't change much.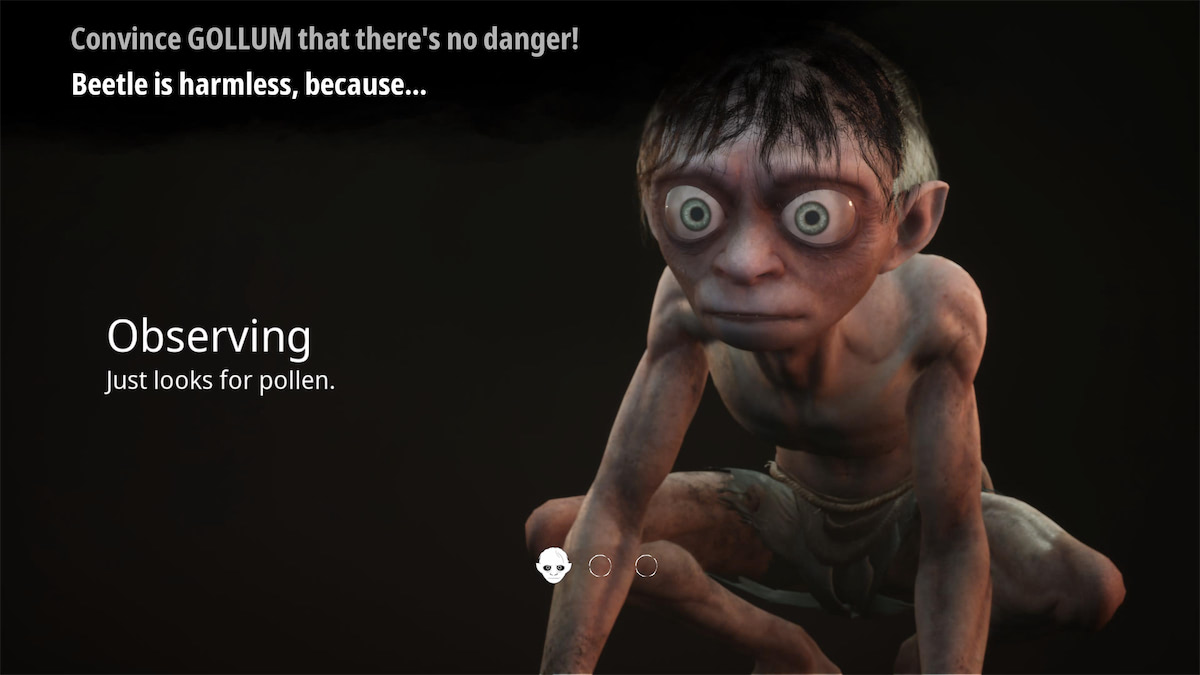 I could go on and on about the positives, desperately trying to get a good score, but why? It wouldn't be fair to the readers. There are games that you fight for. Even problematic, even annoying, they are worth fighting for and finishing. "Gollum is a game where, after the first failure, you want to delete it and never download it again.
Verdict
The Lord of the Rings: Gollum is a failure, no patches will save it. But I can't find the will to attack the developers and ridicule this release. Perhaps in another life we would have received a truly unique and interesting game, but unfortunately, this is not it. It's possible to make something good about a character like this, but it requires a truly talented developer. Daedalic Entertainment simply didn't have the energy, budget, and time.
Where to buy
Read also: