Ampere Computing announced that it had begun testing its next-gen Ampere One server processors among select customers. The new processors use the cores that were developed in-house and have support for DDR5 and PCIe 5.0 interfaces. In addition, the chip will be made using a 5 nm process. The main intrigue is how many cores Ampere managed to pack into its CPU.
"Today, we are letting all of you know that we have been sampling our newest product, Ampere One," said Renee James, founder, chairman, and CEO of Ampere Computing. "Ampere one is an Ampere core-based 5 nm product that supports PCIe Gen 5 and DDR5 on the platform. We are excited about the initial feedback and performance our customers are experiencing with our latest Ampere cloud native processor."
With 128-core Altra and Altra Max processors based on ARM Neoverse N1, Ampere has signed contracts with several cloud companies, including Microsoft Azure, Baidu, and Oracle. In its next-gen Ampere One processors, the company will start using its own cores adapted to cloud workloads. The will feature an improved microarchitecture to further increase energy efficiency. Meanwhile, it is not worth speculating about Ampere One cores capabilities, because the number of cores in the new CPU is unknown.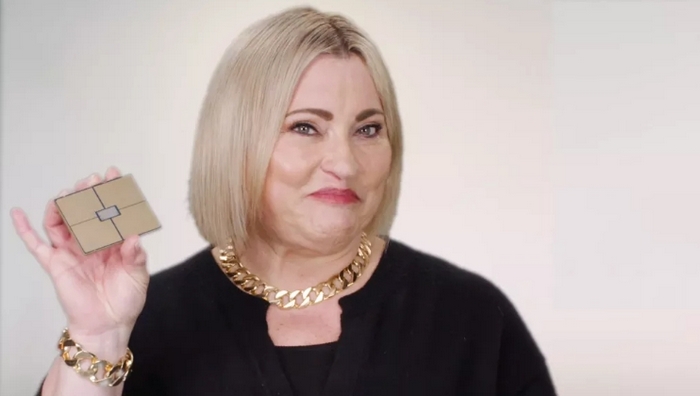 Today, the company briefly demonstrated its future Ampere One processor, without disclosing details. The LGA packaging of the new CPU is similar to existing Ampere products, but they are naturally compatible simply because of the different memory (DDR5 vs. DDR4) and support for the I/O interface (PCIe 5.0 vs. PCIe 4.0).
"Ampere is an invention company, we have filed hundreds of patents, and we have developed many unique features and capabilities associated with our products," said James. "We are also an ARM architecture licensee and have developed our own cores for our products going forward, starting with our new 5 nm products."
The launch of the new Ampere One processors will not make the company's existing products obsolete. The company will offer them to interested parties for some time to come. As Ampere One processors continue to use the ARM architecture, it will be easy for Ampere customers to install new CPUs and run the same workloads on all Ampere-based servers as they normally do with x86-based servers.
The only thing Ampere has revealed about the Ampere One is that the CPU will be available this year, but without further details.
You can also help Ukraine fight with Russian occupants via Savelife or via an official page of the National Bank of Ukraine.
Read also: