Many devices use Samsung-made chips. Regardless of the brand name, Samsung is one of the largest manufacturers of semiconductors in the world. And soon, Samsung might cash in big, for being such an in-demand manufacturer.
It is reported that Samsung plans to increase the cost of its chip manufacturing services in the second half of this year by 15-20%. Chips based on well-developed processes will increase in prices the most  At the moment, the company is still negotiating the price increase with the clients, and some of them already agreed.
Price increase for Samsung chips will affect manufacturers of smartphones, game consoles, tablets, and car systems. Samsung itself is proudly silent and does not comment on this information, leaving it to the mercy of analysts, experts, and insiders. Those, in turn, prepare consumers for the rise in the price of the final product: technology and cars. And, unfortunately, we'll have to give in to the price increase.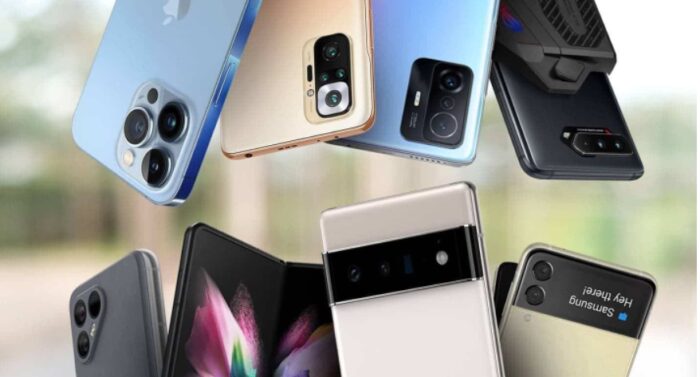 To be fair, against the background of the crisis, the shortage of components and COVID-realted problems, the cost of Samsung products has remained stable for a long time. Unlike TSMC, which increased price for their services before Samsung. But the inevitable rise in prices for materials, new outbreaks of COVID-19 and the unstable market situation, as a result, forced the company to reconsider the prices of semiconductor products.
As for other news, Samsung recently showed not only commercials, but also working models of next-generation smartphones. Ross Young, founder of Display Supply Chain Consultants and DisplaySearch, posted photos of prototypes of Samsung's retractable smartphones. Samsung calls this solution "vertical sliding structure". And in collapsed form the device is a compact smartphone with the classic 16:9 AMOLED screen.
A larger screen can be more convenient when watching a news feed or article, or watching movies with a theatrical aspect ratio. And when collapsed, the device easily fits in your pocket and is thinner than other folding smartphones.
You can also help Ukraine fight with Russian occupants via Savelife or via an official page of the National Bank of Ukraine.
Read also: