Lenovo has introduced a new generation of stylish and powerful gaming laptops in the Legion 7 and Legion 7 Slim series.
Lenovo Legion 7i & Legion 7
The world's most powerful 16-inch gaming laptops Lenovo Legion 7i and Legion 7 are made of aerospace-grade aluminum and magnesium, and come in a CNC-machined unibody case. The Lenovo Legion TrueStrike keyboard has curved keys with a deeper stroke than the previous generation. The new WASD Force Sensor technology with additional interchangeable buttons allows players to accelerate their game character depending on the force of keystrokes.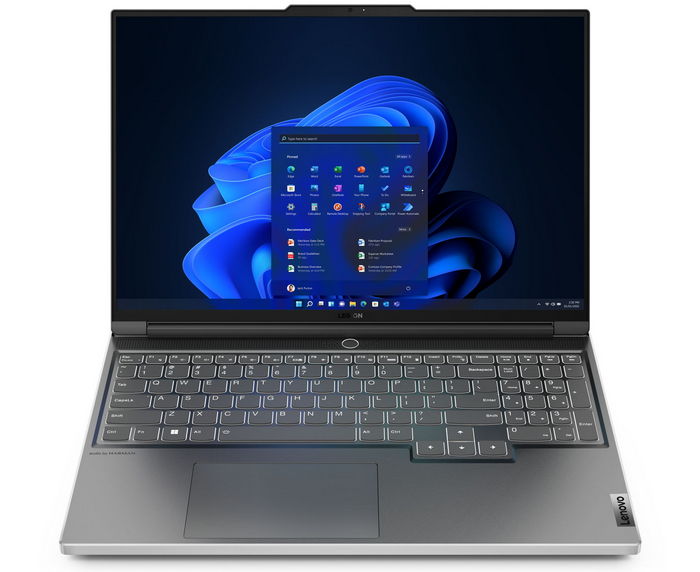 The new Lenovo Legion 7i and 7 are visually thinner than the previous generation – only 19 mm thick and weighing 2.5 kg, with a battery capacity of 99.99 W·h – the world's largest battery on a 16-inch gaming laptop – and a fast USB Type-C charging of up to 135 W.
Lenovo Legion 7i and 7 are the world's first gaming laptops with a 16-inch WQXGA display, with 16:10 aspect ratio and a maximum brightness of up to 1250 nits. They also support DCI-P3 wide color gamut, HDR, and are certified by TÜV for eyes safety. The new Lenovo Legion 7i and Legion 7 laptops are also equipped with Tobii Horizon software, which guarantees an exciting experience for gamers, and Tobii Aware, which uses intelligent sensor technology to increase the security and privacy of owners.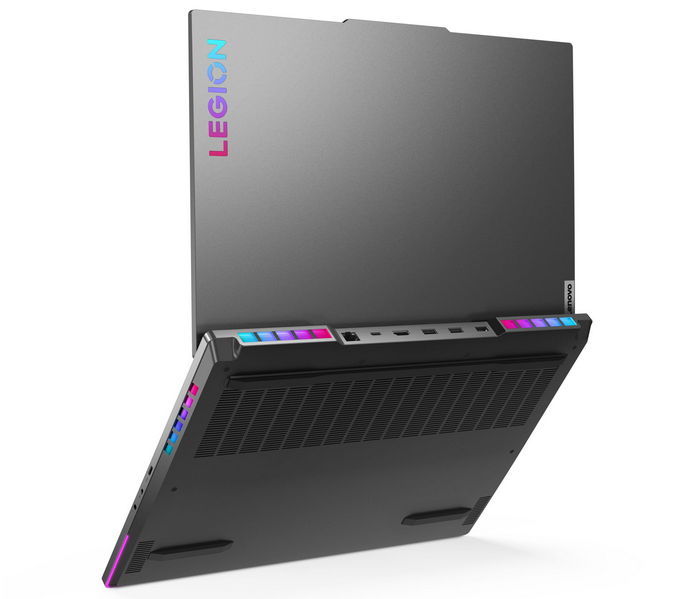 Lenovo Legion 7i and 7 are equipped with Intel Core HX Series 12th generation processors or AMD Ryzen 9 6900HX. On the GPU side you can install up to NVIDIA GeForce RTX 3080 Ti (with TGP of up to 175W) or AMD Radeon RX 6850M XT mobile graphics. They also come with DDR5 RAM and a PCIe Gen 4 SSD of the user's choice capacity. All components are tuned for maximum performance with Lenovo Legion A.I. Engine 2.0.
Lenovo Legion Slim 7i & Legion Slim 7
The new Legion Slim 7i & Legion Slim 7 are Lenovo Legion's thinnest and lightest 16-inch gaming laptops. Both aimed at powerful gaming and content creation in a sleek and minimalist design. The devices are available in Storm Gray and Onyx Gray colors. Laptops are light and thin – 2 kg and 16 mm, respectively – thanks to the aluminum and magnesium metal body, which is used in the aerospace industry.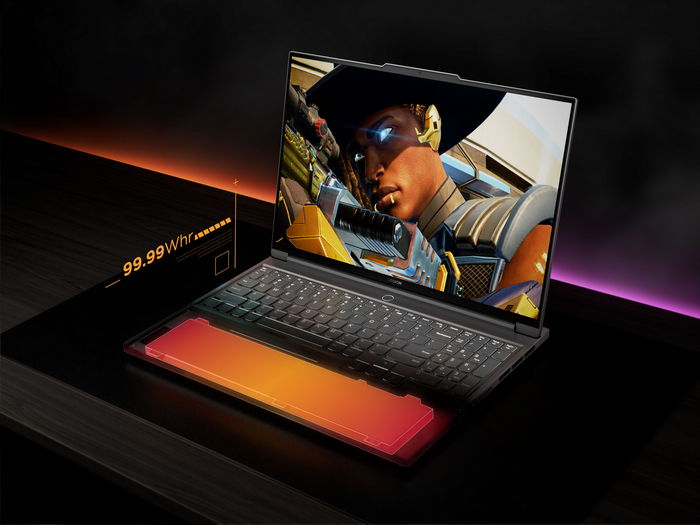 The new series of Lenovo Legion Slim 7 laptops come with the 12th generation Intel Core H series processors or AMD Ryzen 9 6900HX. The devices are equipped with an improved rear I/O panel with HDMI 2.1 and a larger battery (99.99 W·h) and a fast USB Type-C charging of up to 135 W.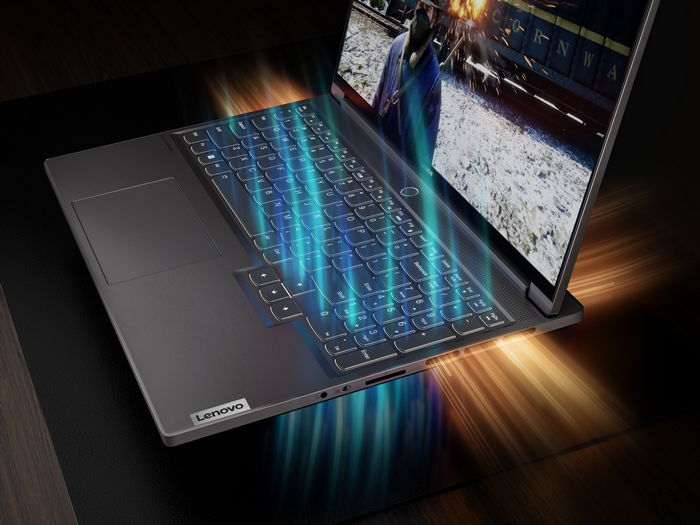 The updated Lenovo Legion Slim 7 is available with three display options with an improved variable refresh rate up to 240 Hz (165 Hz standard) and based on a Mini-LED technology.
The laptops can also equipped with an NVIDIA GeForce RTX 3070 GPU (up to 100W of TGP) or AMD Radeon RX 6800S mobile graphics with DDR5 memory and a 4th gen PCIe SSD.
All Lenovo Legion computers have a built-in application that is designed to make the gameplay easier. Lenovo Legion Arena is a gaming platform that combines all the user's games into one centralized hub, connects them to popular platforms and online stores in one click and provides seamless and efficient gaming experience.
You can also help Ukraine fight with Russian occupants via Savelife or via an official page of the National Bank of Ukraine.