Minecraft PE 1.19.0 The Wild Update for Android is a global update of the cubic world, adding ancient cities, rolling blocks, frogs, improved swamps, fireflies and mangrove forests to the gameplay, as well as many other equally important changes.
At the last MinecraftLive, held on October 16, 2021, the Mojang Studios development team announced a huge Minecraft update 1.19.0 The Wild Update.
Among the changes, you can find the appearance of a dangerous mob called Varden, as well as various generated structures and biomes. So the Minecraft PE 1.19.0 game engine was updated again.
Also, Caves & Cliffs Part 2, which is coming out this winter, will be the biggest update ever released for this game, now you can play the beta version, more information on – apkvision.com.
Deep Dark
First of all, the Mojang Studios team introduced a huge structure into the Minecraft 1.19.0 Wild Update gameplay.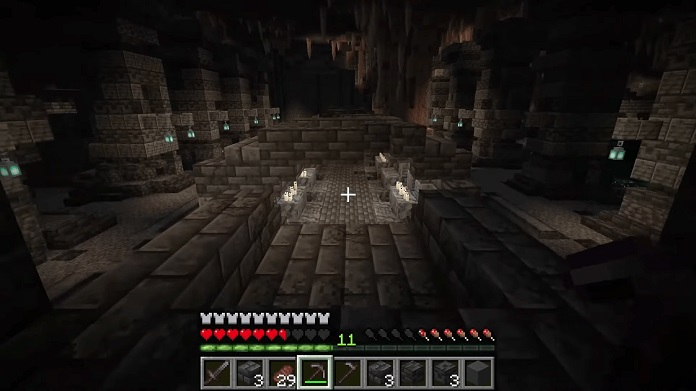 Initially, it was only one biome called deep caves, but its implementation was postponed in order to completely improve.
Now in Minecraft PE 1.19.0, you can discover entire cities left by ancient civilizations.
Sculk Catalyst
The update also enabled developers to implement the long-awaited racing blocks in Minecraft 1.19.0. With their help, it will be possible to create dozens of unique mechanisms, because this way it will be possible to transmit a signal at a distance. Also, with the help of racing blocks, you will be able to create various traps.
Boat with a chest
A small change, but a lot of players have been waiting for it for a long time.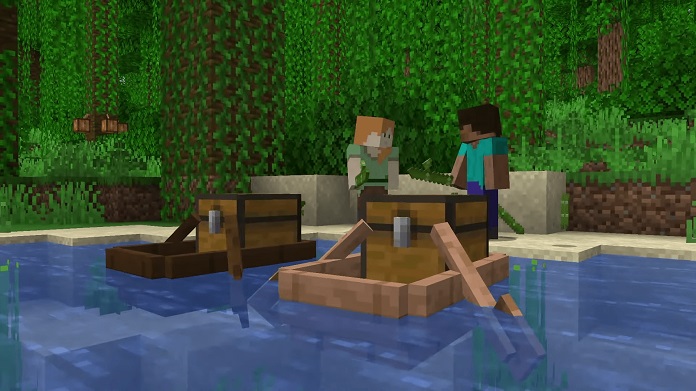 Now you don't have to choose what to take with you on a long voyage, fearing a lack of free space.
Such a boat with a chest will be useful to all those players who are exploring the updated world.
Mangrove Swamp
The developers have not spared the changes that they promised for a long time. In the game you can try out the updated swamps. There is a new kind of trees, and mobs, and much more.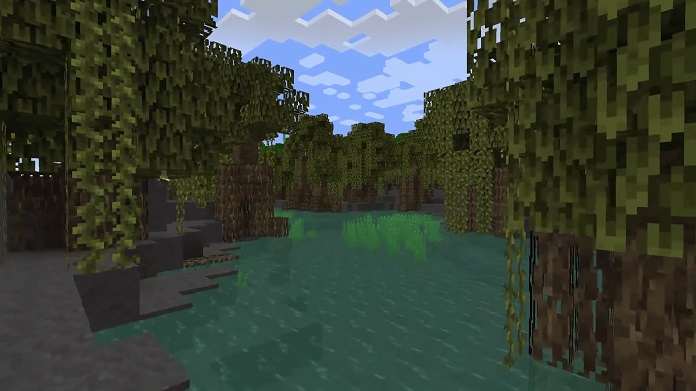 Mangrove tree
A new kind of trees has also been added. Mangrove forests are distinguished by the fact that their roots often pass through water.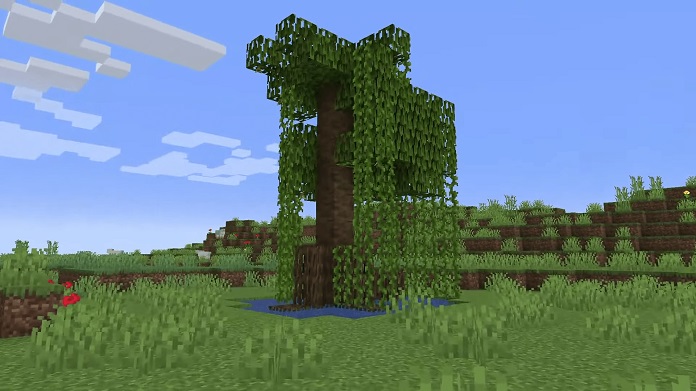 So you can plunge even more into the atmosphere of the game, and at the same time try to create interesting locations with your friends.
In The Wild Update MinecraftBedrock 1.19.0, you can discover new wooden blocks that are created from mangroves.
Frogs
Small mobs that will be generated throughout the game world.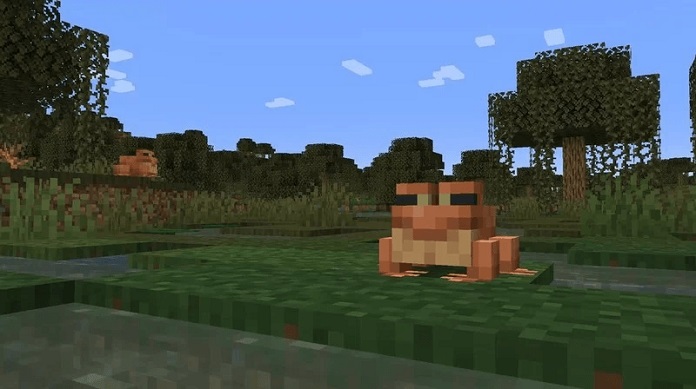 They are friendly creatures that will inhabit swamps, snow-capped mountains and jungles.
Each species of frog grows out of small tadpoles, and therefore it is worth looking for them near the water.
Fireflies
Another mob that was added in the new update consisting of only 2 pixels.
Fireflies are designed to enhance the feeling of the living world. Well, for eating frogs.
You can find them in the Sandbox both during the day and at night.
Mud
Another important change in Minecraft 1.19.0 is dirt. This material can be obtained by wetting an ordinary block of earth with a bubble of water.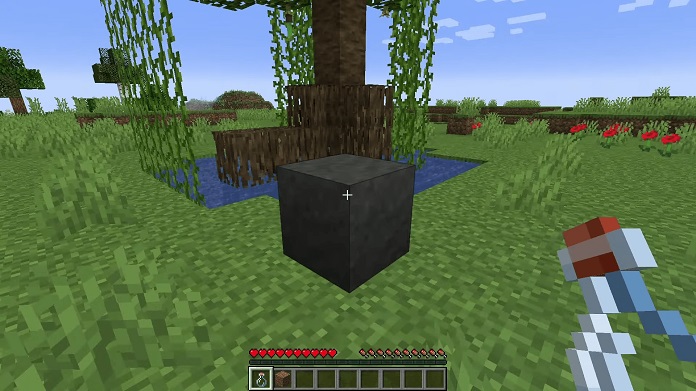 If you install such a block over the dropper, you will be able to drain and get clay. Mud blocks can be used to obtain building materials. These were the bricks.
Download Minecraft 1.19.0 APK
The official release date of The Wild Update 1.19 for Minecraft is still unknown, but most likely it will happen in early 2022. As soon as the update is available, you can download it from this link: Download Minecraft PE 1.19.0 The Wild Update APK