ASUS ROG has released two high-performance gaming models from the ROG Strix and ROG Flow series, a series of new ROG Slash bags and clothes, as well as a first-person parkour game available within the ROG Citadel XV platform.
ROG Strix SCAR 17 Special Edition
The ROG Strix SCAR 17 Special Edition is equipped with a 65W TDP processor and a 175W TDP graphics card (with Dynamic Boost), the SCAR 17 SE has enough power to easily achieve the highest frame rates. The SCAR 17 SE uses only high-end components. Both 360Hz Full HD or 240Hz QHD panels (with a response time of just 3 ms), that SCAR 17 SE can be equipped with, provide clear and smooth reproduction of dynamic images.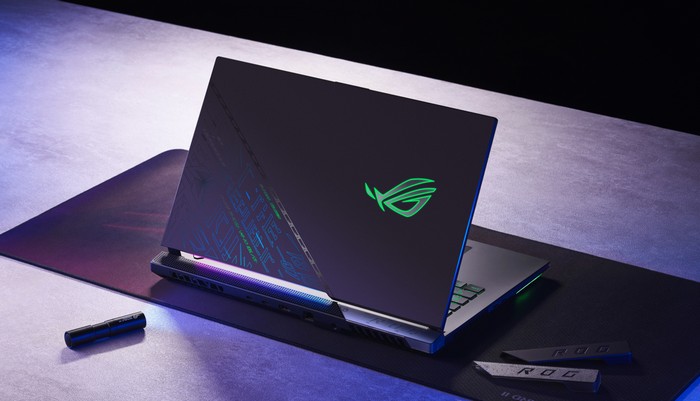 Up to 64GB of high-speed 4800MHz DDR5 RAM and RAID 0 PCIe 4.0 drives ensure instant boot of the operating system and loading of the games. This gaming machine features an original "cyberpunk" design and for the first time uses invisible ink in the design, applied directly to the metal body. Under normal lighting conditions, this coating creates a matte texture with a metallic sheen, and in the UV light, the ink turns greenish-blue and demonstrates hints for SCAR Runner.
ROG Flow X16
The ROG Flow X16 is a slim and light 16-inch transformer laptop based on the AMD Ryzen 9 6900HS processor and NVIDIA GeForce RTX 3070 Ti graphics card for laptops and supports the connection of external XG Mobile video cards.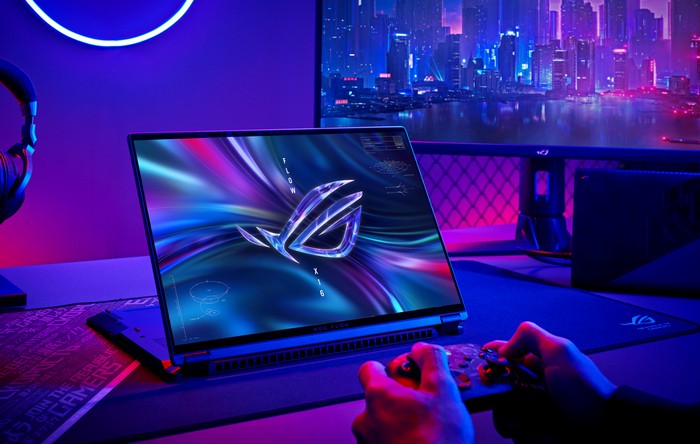 Flow X16 is also equipped with the flagship ROG Nebula HDR display, a great QHD panel with mini-LED backlight, a refresh rate of 165 Hz, and a peak brightness of 1100 cd/m² and a wide color gamut of 100% DCI-P3.
ROG Slash accessories
New gaming laptops are complemented by a variety of bags and clothing accessories, made of premium materials and designed with gaming culture and cyberpunk style in mind.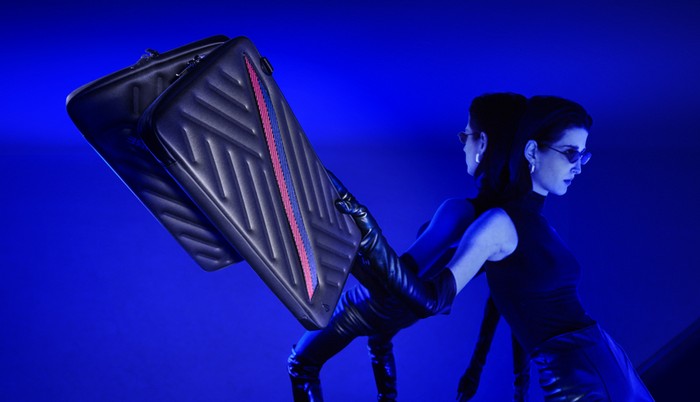 The new ROG Slash Crossbody Bag, Hip Bag and Protective Laptop Bag, as well as the ROG Slash Backpack will protect important things on the road, and the Cobra Buckle Cap and Bucket Hat offer bright style and elemental protection..
SCAR Runner Game
Available as a DLC for the ROG Citadel XV, SCAR Runner is a first-person parkour game that tells the story of a character who races against time to recover important information. This game is also tied deeply with the design of the ROG Strix SCAR 17 Special Edition, as the laptops contains hints for its walkthrough.

The launch of SCAR Runner is accompanied by a campaign to win prizes worth more than $20,000, including a Strix SCAR 17 SE laptop and ROG Slash accessories. The promo will last from May 17 to June 30, 2022.
You can also help Ukraine fight with Russian occupants via Savelife or via an official page of the National Bank of Ukraine.
Read also: