After years of incremental updates, Steam's Big Picture mode has finally received a complete overhaul. The new version is based on the Steam Deck interface and looks quite modern. Valve is currently beta-testing an updated Big Picture mode.
The Big Picture mode in Steam was introduced back in 2012 as an opportunity for gamers to rest, relax and play their favorite games without leaving the couch. It was planned as a full-screen interface mode in Steam that brought all games to the foreground and was used with a game controller. And while it sounded like a dream, it actually looked pretty uncomfortable. Fortunately, Valve is now rolling out a long overdue update for Big Picture.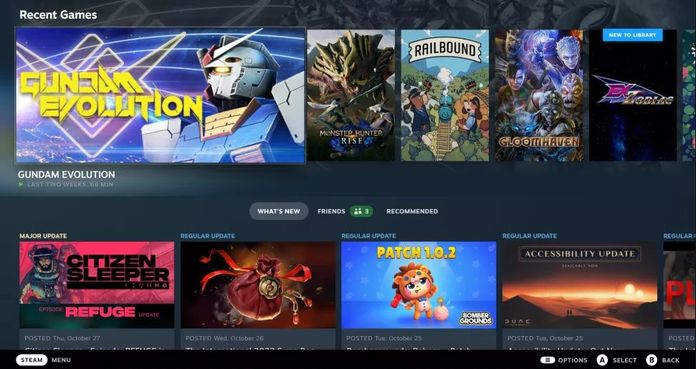 As already mentioned, the new Big Picture mode is based on the interface of Valve's Steam Deck handheld console. It features a revamped home screen interface that displays the latest games you've played, as well as What's New, Friends, and Featured tabs. In the upper right corner, there is a profile section, various indicators, and a universal search bar. Universal Search will let you find anything in your Library, Steam Store, and friends list.
Recommended reading:
But reworked Big Picture mode is just a part of new additions. Also coming are the new game window with access to achievements and guides, a system menu for quick navigation, and a menu for quick access to messages, friends list, settings, and more, which is accessible with Steam+A. To make things even easier, there's a new controller configuration tool and an improved Stream Store interface for easier navigation.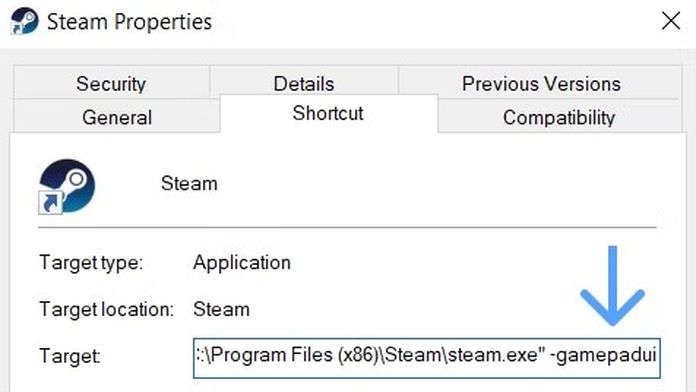 This is not a full release yet, Valve is still in the testing phase and you have to become a beta-tester to try it out. To do this, you need to go to the Steam settings menu – there in the "Account" tab, there is a section where you can register to participate in beta testing. After that, you need to restart the client and edit the Steam shortcut, adding a new parameter "-gamepadui" to it.
You can also help Ukraine fight with Russian occupants via Savelife or via an official page of the National Bank of Ukraine.
Recommended reading: