The first and foremost thing you need to know about the Logitech G733 is that headset ownership is divided into two stages. And these stages are separated by an obstacle that shouldn't be there at all. Because the headset feels like a piece of space technology, like Google Glass, and yet… this one issue just might ruin your whole experience.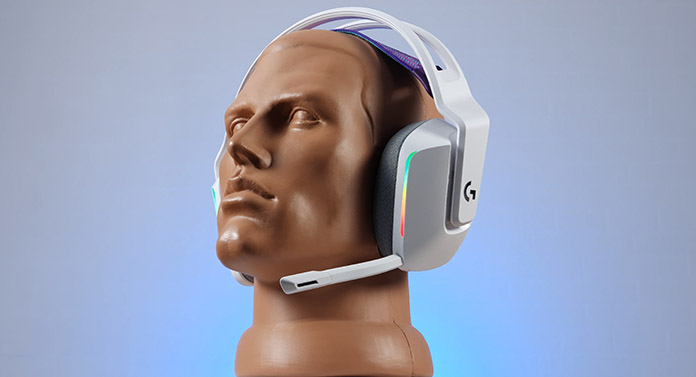 Logitech G733 Video Review
You don't want to read the text? Watch a video!
Positioning
The headset costs about $180. And let me explain what you pay for. For a wireless headset, for Logitech's proprietary Lightspeed technology, for futurism in design, a very good microphone and features, which will be discussed later.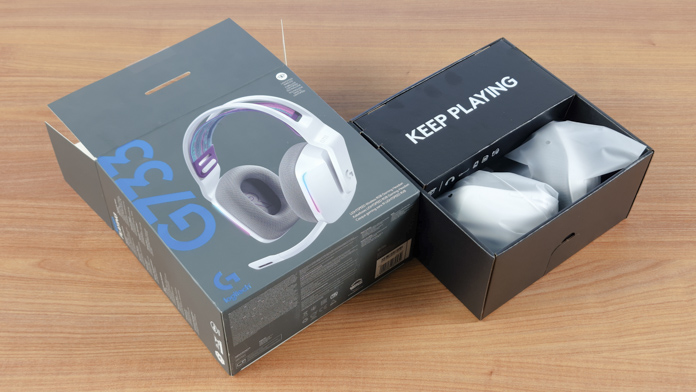 You DO NOT PAY for versatility. Because THIS is an ASIC for mining Etherium, not an RTX 3080. The versatility of the headset is minimal. But for certain tasks it's perfect.
What's in the box
In the box, along with the headset, there is an instruction manual, a USB Type-C cable, a microphone, and a receiver.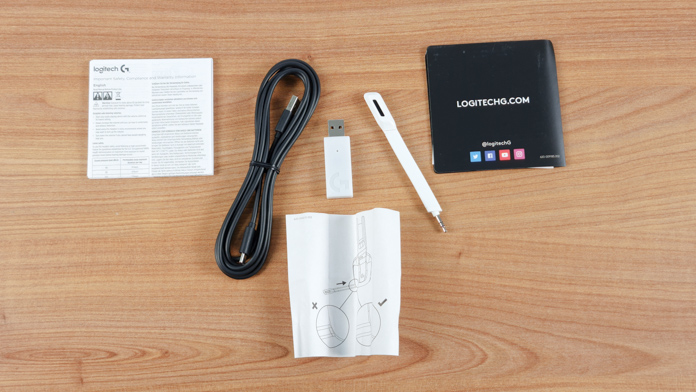 Design
The fun begins when you take the headset out of the box. You immediately recognize the absolute beauty in your hands. Moreover, the white color of the G733 is not even the most beautiful, there are also other absolutely savory colors. The purple model is pure sex.
As for the quality of the case, I have only one question – what is with the build quality? It looks especially weird when it comes to the white model. But the quality of plastic is good, it feels nice and despite the presence of a battery, it doesn't weight much.
The microphone is detachable and generally fine, although, oddly enough, not as good as  Hator. There is also a Type-C connector, but no mini-jack. But there is a backlight. Yes, in the front, and it's very pretty.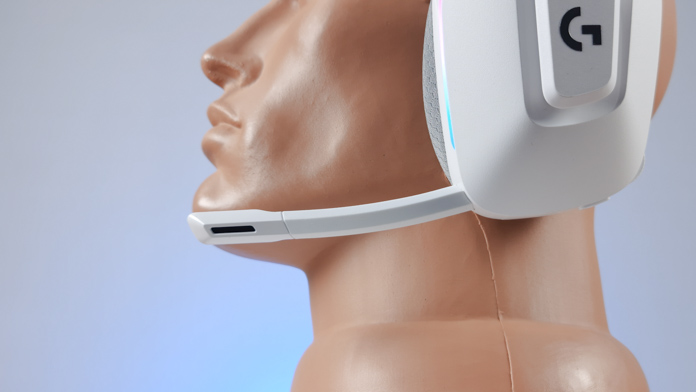 The ear pads, you can see for yourself, are from memory foam, and the headband is from leatherette, with four adjustment positions. Moreover, the headband can be removed completely to change to any color – however, new colors will need to be purchased separately. The controls on the left cup are reduced to a "mute" button, a volume wheel and a power button.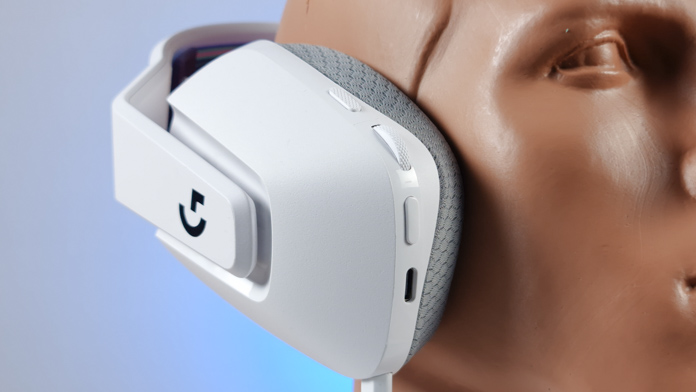 After you find a receiver the size of a Goodram flash drive, your impression of the headset will be formed completely.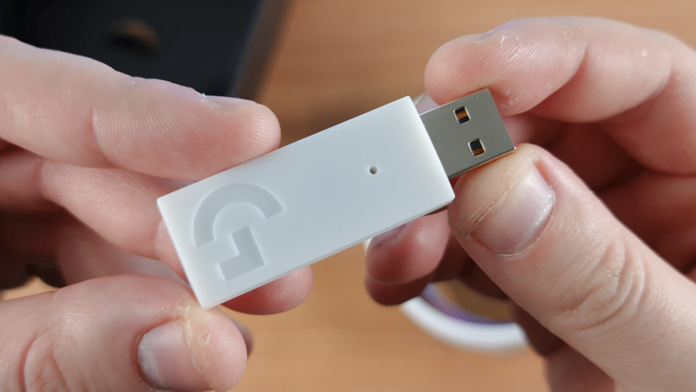 Specifications
According to the characteristics, everything is wonderful. Drivers are 40 mm PRO-G, frequency range is from 20 to 20,000 Hz, impedance from 39 to 5,000 Ohm, sensitivity is 87.5 dB. The microphone is 6 mm in size, with a frequency range from 100 to 10,000 Hz. Working radius is up to 20 m. Warranty is limited, 2 years. It weights 278 g. Without backlight the headset survives for up to 29 hours, with backlight up to 20.
I was surprised that you can take apart the headset – according to the manual, not only the headband and ear pads can be replaced… but also the battery! They are not on sale so far, but the headset is also relatively new.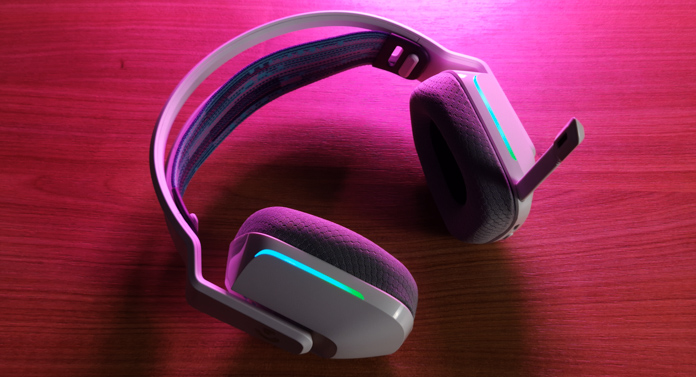 Positioning
After a quick inspection, BEFORE connecting to a PC, you will probably have the following impression about the G733. This is a gaming headset. For connecting to a computer or laptop only. Not the smartphone. The wire is also not an option. There is no music playback control, there is no pause for switching tracks.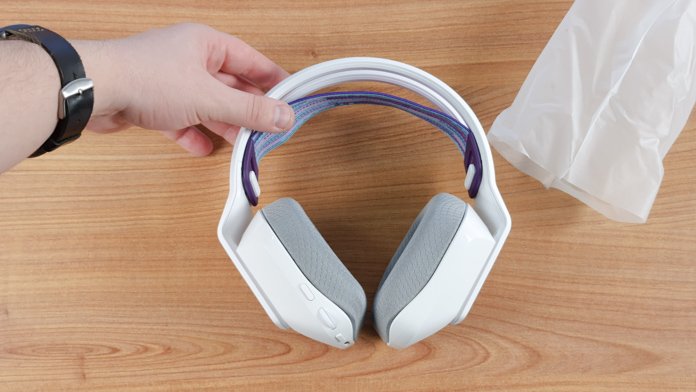 So it's a great choice for a streamer because it's beautiful and it's Logitech, so backlight sync is expected. And also a wonderful gift for some spring holiday, if you choose a color that is more feminine.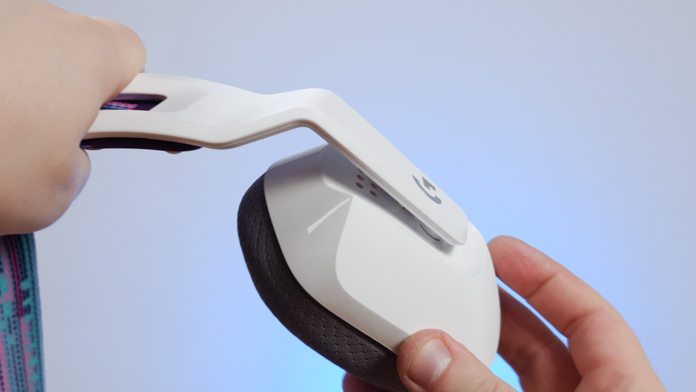 And when you first test it, you realize that the headset is not bad overall. Not a record holder either in the music or the microphone department, but it is comfortable, promises to be super-autonomous, but almost all care has gone into style. And that was… the first stage.
Software
There is a line between that and the second stage. I mean the Logitech G Hub app. The issue is that I, like lots of other users, had severe problems connecting the headset to the program. At first it didn't start at all. After reinstallation, it did, but it didn't register my headset.
It just couldn't. I rebooted it this way and that, and tried to activate the microphone and reinstall it, but no luck. I rage quit, then came back, turned on the PC, G Hub installed a single update and immediately found the headset. And this is not only my glitch. I don't know what to do about it.
The G Hub gives you complete control over the Logitech G733. Here's what it supports: Ultra-customizable DTS:X v2 with adjustments to all parameters. Blue:Voice microphone modifier. Yes, from the very Blue that made Snowball, Yeti and so on.
The microphone button is actually… customizable. Completely. You can programm one of five hundred functions, ranging from basic headset commands to copy-paste and alt-tab, and ending with wild macros. G-Shift is also supported – whatever it is.
And the functionality of the button can be customized even for different programs! One for desktop, the others for one or two dozen games. It turns out that by PRESSING the power button, the headset tells you in a gentle voice about the current charge level. And the backlight, although almost useless to me, can be synced with the Logitech system. You can turn it off to triple the battery life.
My experience
I will not talk about how the Logitech G733 works, because it works the way you want it to. Without G Hub, it is average, to fans it's fine, to spiteful critics it's mediocre. And the G Hub makes it sound the way you want. The settings are a dime a dozen.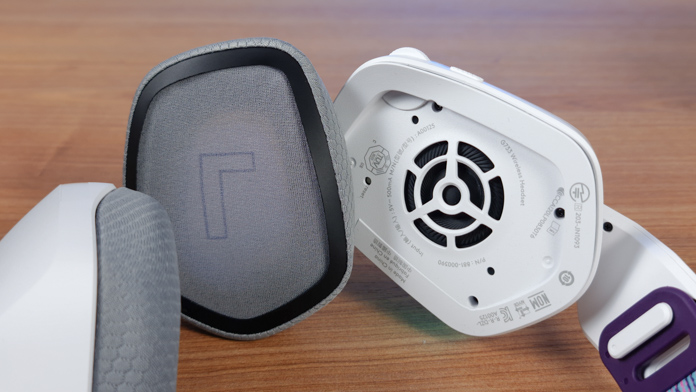 Personally, I set DTS:X to forward perspective on the desktop and fixed perspective in games. To be honest, in Rainbow Six Siege it is some kind of a cheat. Because I hear the enemy through two walls, around the corner or below and above. It's not completely three-dimensional, but it's very close. 8 out of 10. Given that a normal headset is about 2 or 3.
But even when listening to a video, it's so impressive that I had to take off my headphones to check if I accidentally turned on the speakers. The sound comes straight from them – even though I'm sitting in headphones. Previously, this was a benchmark for me – but with the G733 the score for this benchmark is 11 out of 9.
Issues
However, the G733 has some issues you cannot ignore. Like, the headset does not save any settings AT ALL when the G Hub program is not working. Even if it is connected to a PC where the program is installed, if it's not launched, the settings will all be default. Surround sound, backlight, everything!
Also, there are problems with sound in Premiere Pro. It depends a lot on the quality, but sometimes it is very bad. Very annoying. Therefore, personally, I, who have an hour of editing for one minute of gaming, will hardly keep the Logitech G733 for myself.
Read also: Logitech MX Keys for Mac review — The Wireless Keyboard that Apple Should've Made
Which is very sad – especially because the frequency response of the headphones is quite neutral, with weak high frequencies, but relatively flat mids and bass. That is, it would be very suitable for editing voice reviews.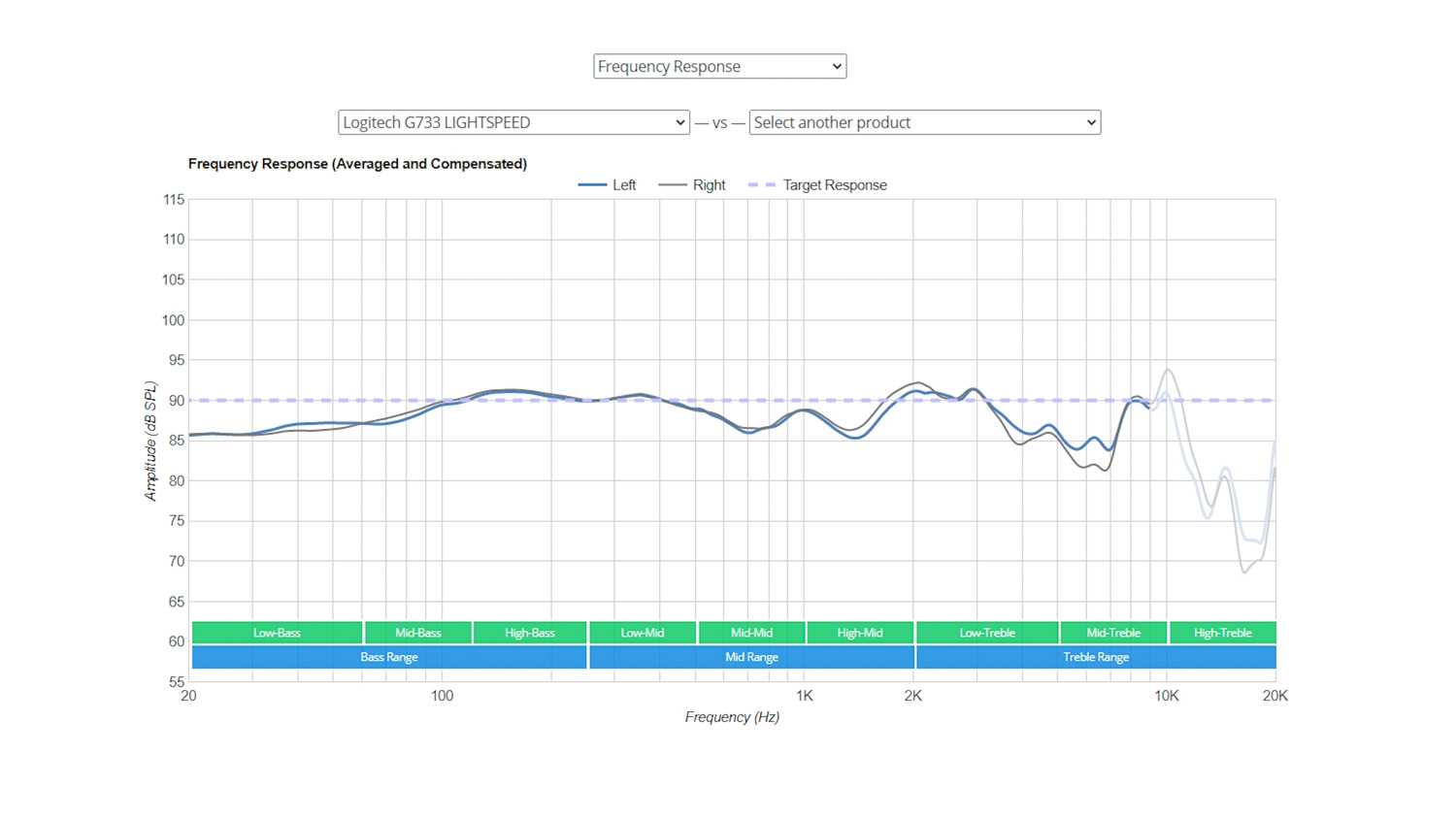 Small update: after experimenting with Premiere Pro, I realized that delays and glitches depend on the signal latency in the Audio Hardware settings. By setting the delay not 30, but 60 and higher, I completely got rid of glitches. And as I understand it, it works with ANY wireless headphones.
Verdict
Be sure to install G Hub, otherwise the headset will seem like some kind of a scam. Do not buy it for music, for using outdoors and noisy places – there is no ANC here. For games, for streaming, for the Logitech ecosystem, as a gift – it's fantastic. I can easily recommend Logitech G733! But only if you need it for certain things it's good at.
And it sounds especially funny, because the headset suited me well for editing work.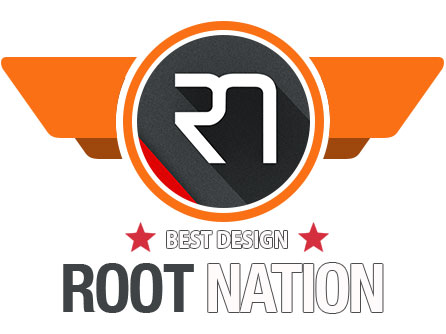 Subscribe to our accounts: