You all must spend more than half of your day on screens. We all look for some information which is being displayed only on screens. Whether it's your mobile phone, Personal computer or laptop, we have to watch screens to watch anything. But sometimes you may get occupied by your work and do not have enough time to watch it, and sometimes you want to share information with other people, so how it is possible? To overcome this problem, screen recorders are here to take you out of trouble. Screen recorders are one of the most powerful tools to share any kind of information with anyone.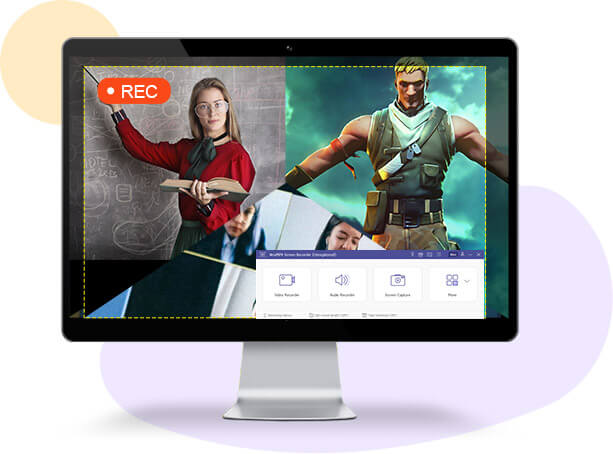 Many companies use these screen recorder software to make how- to do videos, product demos which quite help full for customer service and employees' knowledge. Educational sectors use screen recorders to record and prepare tutorials and other learning resources. While giving instructions, the textual content is not enough, and you may need to show specific steps to solve a particular problem. Writing is a time-consuming task but sharing a screen takes only a few seconds. Most of the time you are not physically present and you get into big trouble. You have to use screen recorder software in this situation.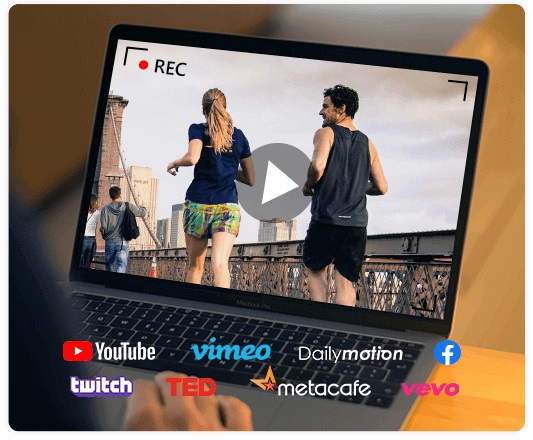 These recorders easily record everything and you can share them on Facebook, YouTube, and other sources, etc. 'AnyMP4 Screen Recorder' is the best for screen recording. These recorders made a presentable video which you can easily use for different purposes.

Features of Any MP4 Screen Recorder software
If you search on Google you would find many screen recorder software which displays different features. Before buying and downloading, you should always look for their features. Following are the features of 'AnyMP4 Screen Recorder'.
User-friendly:
Some software is very technical to use. Common men do not understand it's working and they would not be able to use them. But this software is quite user-friendly and one does not need an expert person to use it. You can easily record your screen as it is easy to use.
Versatile functions:
This software displays many versatile functions like editing, saving in different formats, and sharing it on different platforms. You do not require the third tool to edit the image or video, as you can do it easily by using it.
Capturing capabilities:
This software has the capability to record a full screen or a specific region, etc. it also has the capability to record the video while scrolling and timer-controlled capture.
Customized toolbars:
It offers a customized toolbar that allows you to use any kind of tool while recording. It offers various tools which you can use while recording the screen.
Other screen recording options:
This software offers various predefined picture sizes like 640*480, 800*600, 1024*768, etc., these sizes easily capture the screen and you can view the better recording on different media devices.
Record audios in different formats:
You can easily record the audio in different formats like MP4, MOV, AVI, WMV, MKV, and FLV, etc.

How does it work?
The processing is not much complicated, you can follow the easy steps below to record video with AnyMP4 Screen Recorder.
Step 1. Install and launch AnyMP4 Screen Recorder on your computer, choose "Video Recorder" from the main interface.

Step 2. Then you can select the recording area on your computer screen personally. You can record the full screen or click "Custom" to select a fixed region in different sizes, which include 1920*1080, 1280*720, 854*480, 1024*768 and 640*480.

Step 3. Select the audio resource at your demand. If you need to record a movie or video, just turn the System Sound on. If you are going to record a video conference or a Skype call, etc., you need to keep both System Sound and Microphone on.

Step 4. After that you can click the "REC" button on the right side to start recording.

Other flexible settings of Any MP4 Screen Recorder:
It offers other flexible settings which will help you record the video perfectly:
Select the area which you want to record.
You can easily edit your recorded video by using text lines, arrows and change it into a real-time drawing.
Set a specific time and schedule.
You can easily protect your content by marking a watermark.
If you want to remove the noise from the background, use mic noise reduction and remove the noise from the background.
Lastly, you can easily select the quality of your video. It offers different presets, you can select any one of them.