If you follow the development of the mobile market, then it is probably no secret to you that Huawei is now actively working on creating its own ecosystem which is called Huawei Mobile Services (HMS). It's an integrated environment for smartphones, tablets and other devices as part of the 1+8+N strategy.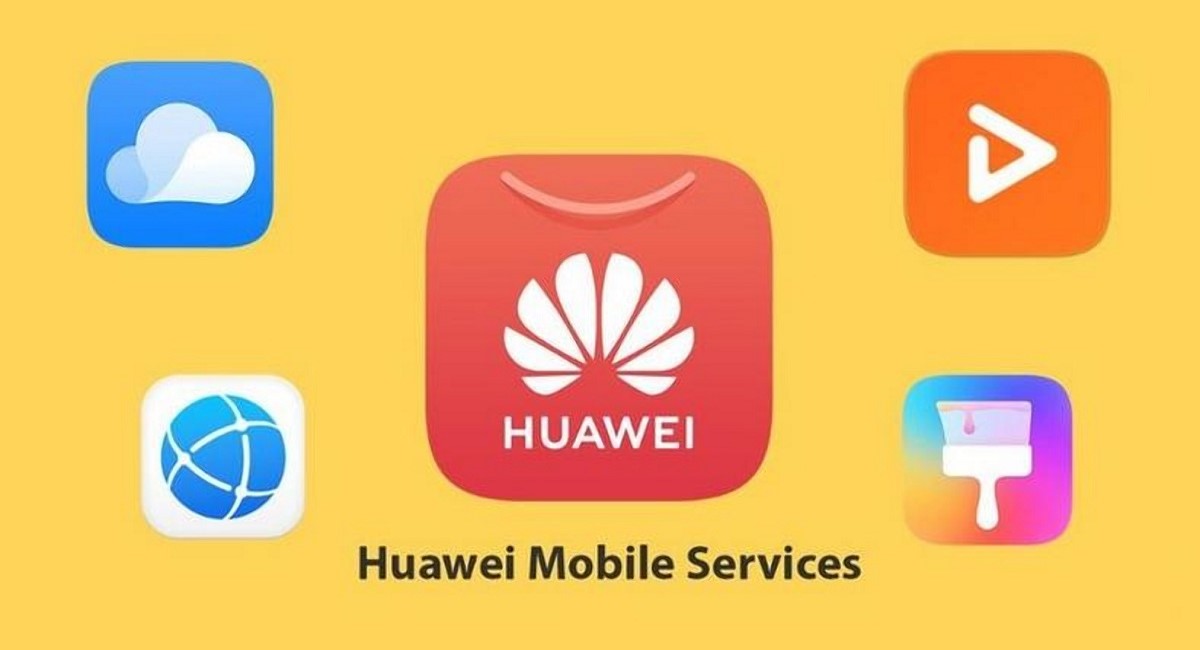 Why does Huawei need its own mobile services
Despite all the troubles that have befallen the company and even with the immense pressure associated with the sanctions by the US government, Huawei remains one of the largest manufacturers of consumer electronics and even boasts an increase in device sales, which in itself looks incredible during the global economic crisis. Just a couple of weeks ago, the Chinese company took first place in smartphone sales. All this success couldn't have been possible without Huawei Mobile Services platform.
The smartphone is one of the greatest inventions of recent decades. It represents a combination of the most interesting technological solutions, and it needs good services to be useful and convenient. Therefore, now most companies are trying to focus as much as possible on the creation and improvement of their own mobile services.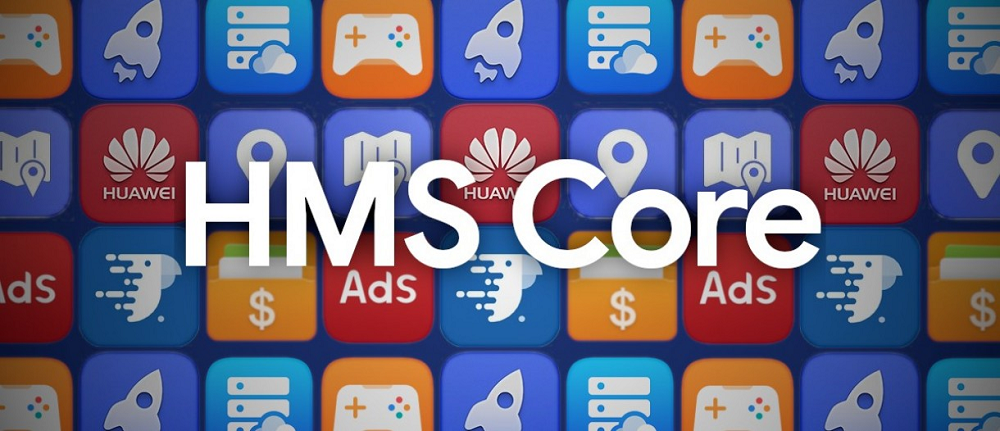 Huawei also understands this very well. And after its new smartphones lost Google services, more and more time started being devoted to the development of HMS. That is why I got the idea to make a complete overview of the current state of the ecosystem in order to show all the current functionality of the platform and assess the prospects for its development.
Read also: From Shell to Platform. What the Future holds for Huawei
Competition
We are seeing a serious struggle in the market for apps and related mobile services. In fact, each major player is trying to offer the user integrated solutions for combining devices of various types (smartphone, tablet, watch, headphones, speakers, laptop) into a single ecosystem. Building such an ecosystem requires a lot of time, money and, most importantly, desire, as well as a future-oriented concept and carefully thought-out architecture. And Huawei has everything it needs, except for time, but it is extremely motivated, because the success of HMS is a matter of survival. Over the past years (and especially during these sanctions), Huawei has made incredible progress in demonstrating to competitors, users and experts how to constantly introduce new products and improve old ones in response to rapidly changing situations.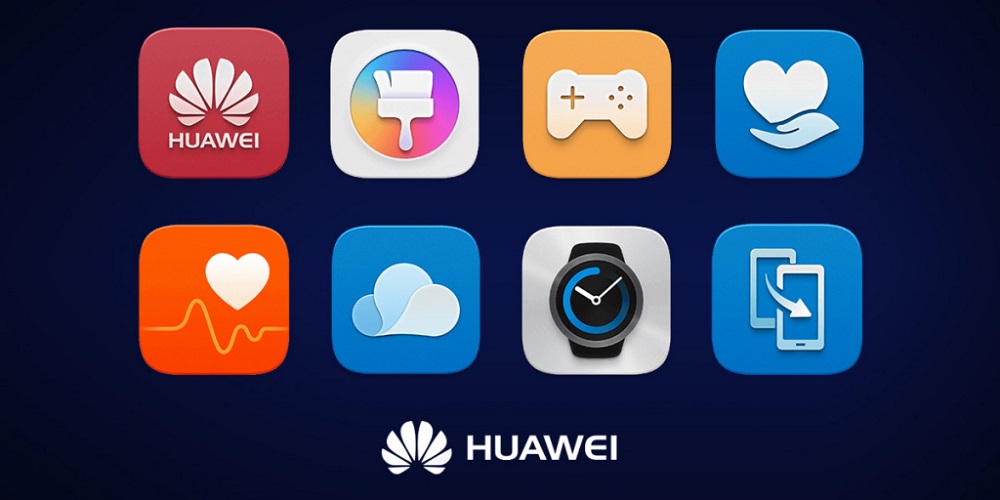 But why do users need a complex system of services on mobile devices? First, it means a consistent interface with the same style and logic across different applications, resulting in faster service and better user experience. Secondly, the ecosystem ensures data synchronization between applications and allows authorization on different devices using a single account. Thirdly, users can rely on unique features that would not be available if services from completely different developers were combined. Fourth, it guarantees us that we are dealing with a powerful manufacturer who not only wants to sell equipment, but also ensures the quality of the programs available on it.
Huawei ID is the main identifier in the Huawei mobile services system
When developing your own service system, it is necessary to link all the devices into a single whole. To do this, Huawei devices use Huawei ID. It is similar to a Google account or Apple ID. Creating a Huawei ID allows you to effectively use the capabilities of your Huawei smartphone and conveniently move between other devices. We can also expect faster access to system updates compared to unregistered users.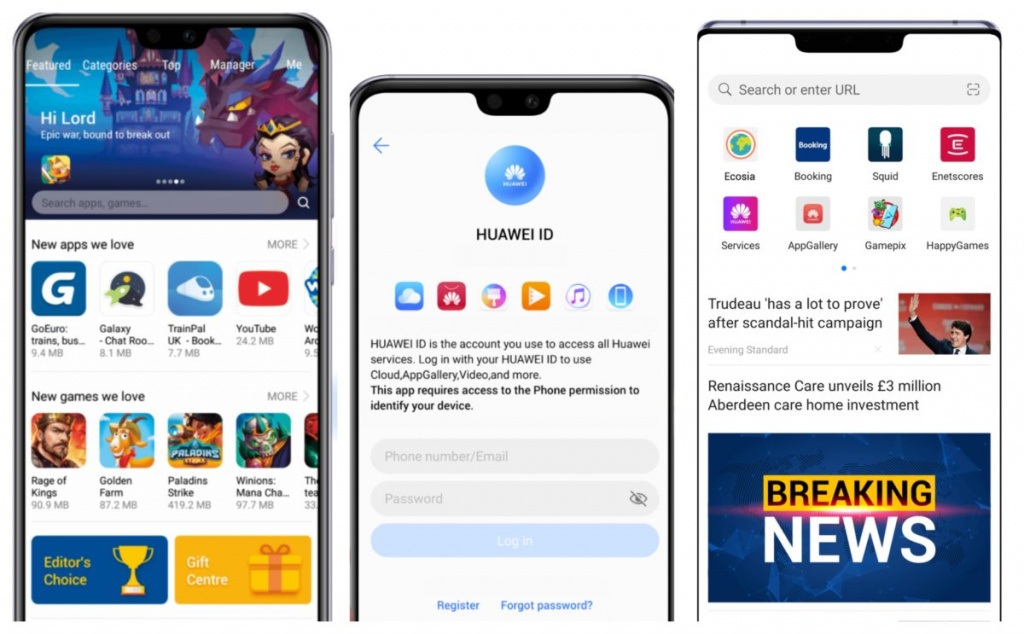 A Huawei ID account is a collection of information about a user that can be useful now or in the future. The user has access to his data using the Privacy Center, where he determines what information third-party websites and applications can learn about him. You can assign payment cards, add devices (up to 10 simultaneously authorized) to your Huawei ID account.
And besides, you can accumulate virtual points or discount coupons in your account, which, like the achievements in mobile games, you get for your activity in the ecosystem; for example, there is an opportunity to get a "cashback" in points for spent funds or participation in other activities (for comments on the AppGallery store or installing certain apps). With points, you can buy Themes, renew your cloud storage subscription, and make purchases in games and apps that support Huawei App Purchases. A virtual currency within the platform.
One of the first obvious benefits we can experience is EMUI firmware themes. After logging in with Huawei ID, we can select not only those that are pre-installed in the device, but also any of the themes collected in the Huawei repository.
There are both free and paid themes. Themes also have a free test mode for 5 minutes. Themes and their individual elements (icons, wallpapers, lock screens, etc.) can be freely changed and combined. You just go in, choose one of the many ready-made themes or design your own unique theme.
It is also worth adding that this is a great place to promote countries and entire regions, as developers can create themes with a national flavor and thus popularize their culture.
Paid themes can be purchased for money or with points, and gifted to friends.
Benefits of Huawei ID
These are the benefits of Huawei ID:
smartphone personalization;
synchronization of system settings between your devices;
access to Huawei cloud;
performing a backup of the smartphone system with an accurate division into separate categories of data that we want to copy;
identification in Notepad, Gallery, Health, Huawei Browser applications and synchronization of the data collected in them between devices;
access to support services, promotions and rewards;
Access to AppGallery, Huawei's app store and repository designed to completely replace Google Play;
access to Huawei Music, Huawei Video and Huawei Reader – multimedia and text sources that seek to become an alternative to third-party solutions (these are services that are still awaiting full implementation in many countries);
Huawei Assistant, smart assistant and organizer in your smartphone.
Some of the benefits are not noticeable, but if Huawei can realize all of its plans (or at least those that we know about), the user who buys a smartphone from this brand will have access to a rich content environment that will unleash the potential of the device or devices. The user will not have to search for sources or app, they will "find him" on their own in the form of pre-installed applications and system functions associated with this account.
Read also: Huawei FreeBuds 3i review — Mid-range TWS headset with flagship features
Huawei Cloud is not just an online file storage provider
Nowadays, it is difficult to imagine using a mobile device without the ability to store files and data in the cloud. Huawei provides users with the Huawei Cloud service for such needs, which allows not only to store our photos, videos, documents and other data, but also to synchronize them between different devices.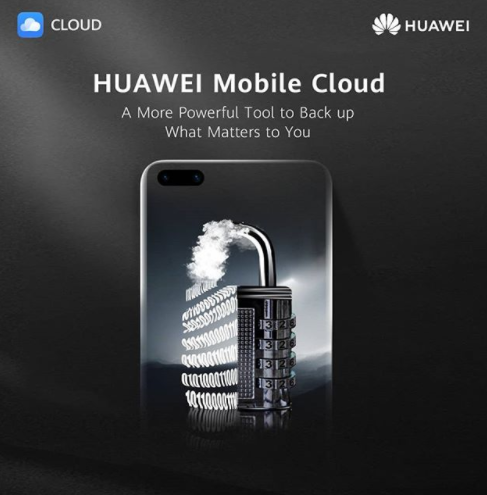 Huawei Cloud is one of the main distinguishing features of its own ecosystem. It provides access to storage (by default 5 GB is free, you have to pay for additional space), which we can use as a regular cloud drive or a place to back up the most important data. These include the contents of the Gallery (all taken photos, videos, as well as screenshots), Notes, Contacts, sound recordings from the built-in recorder, and calendar settings. Basically, Huawei Cloud offers the same capabilities as Google, but in a way that is more tailored to Huawei products.
I also note that access to Huawei's personal cloud works not only on a smartphone, but also on any device using a browser. Just visit cloud.huawei.com.
In my opinion, the most important distinguishing feature of the cloud is the support for the synchronization of key elements with all Huawei devices in real time, which allows you to easily back up and quickly restore data in case of any problems or when you buy a new smartphone. I think this is one of the most practical solutions we can find in the mobile world today.
Of course, 5GB of cloud space by default may not be enough for a comfortable use. This can be a problem if you want to perform a full system backup of your smartphone (including all user-created data, as well as system configuration and installed applications).
But this problem can be easily solved. There are four extended storage subscription options available on Huawei Cloud. As I wrote above, any user gets 5 GB of free space to get started, and for more demanding customers there are 50 GB, 200 GB and 2 TB. This allows you to securely store data on an online file storage and provides quick access to stored data from mobile devices and desktops. The user can sign out of the service at any time and retain access to the files stored in the cloud for the next 12 months.
Returning to the topic of data backup, it is worth adding that it is easy to transfer the contents of a smartphone or tablet to the Huawei mobile cloud. We go into the settings, create a Huawei ID account and we can make a backup copy of the device. As you probably know, people can be divided into two groups: those who make backups, and those who will start making them, but only after an accident.
In addition to storing files and data, you can also use the Find My Device service if your device is lost or stolen. Features include location and audio alerts, device lock and tracking in real time, and remote data deletion.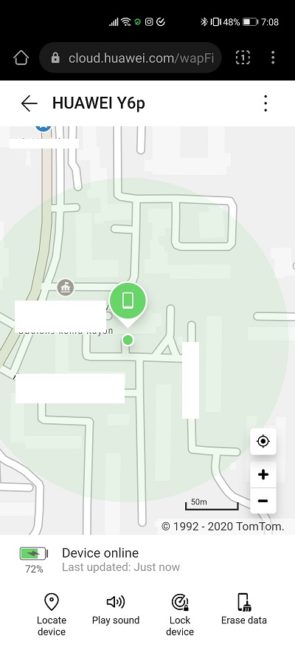 AppGallery is at the heart of Huawei's mobile services success
Lately, people have been anxious to learn about the app situation in a phone without Google services. What is AppGallery?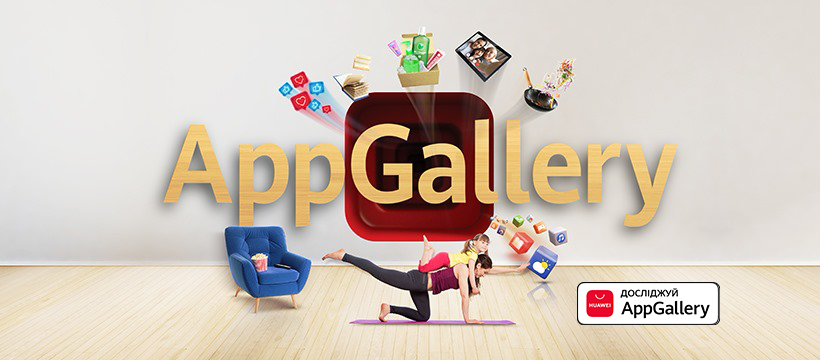 I must admit that Huawei AppGallery has something to be proud of, and its progress is evident. If you have a Huawei or Honor smartphone, you will definitely notice that the developers are relentlessly adding new apps to the store.
Huawei is committed to encouraging developers in every possible way. In 2020 the partners get:
Free registration and use of services (Kits).
AppGallery promotion and marketing support.
Unique cross-promotion opportunities in other ecosystem services –(browser, Huawei Assistant).
Special conditions: 85% of income for games, 100% of income for other applications in 2020
Personal manager and technical consultant in certain countries.
AppGallery already has almost all "essential" applications, although there's still a long way to go. But on the other hand, there is no garbage in the form of thousands of clones of the same application or fake well-known games. In my opinion, this is a significant advantage of AppGallery.
Promotions, discounts and all kinds of gifts are a distinctive feature of Huawei store services at the current stage of development. On the one hand, the company is trying to attract new users, on the other, to keep active those who already have a Huawei ID. Activities in the Huawei ecosystem include not only purchases, but also comments and feedback on proprietary and purchased programs and utilities. This is what we will most often do in AppGallery.
Also worth noting is a set of Quick App applications that do not require installation – they will help save battery and available storage space on your smartphone.
The programs are sorted into categories. There are recommendations (courtesy of machine learning), a list of the most popular programs and banners that encourage you to participate in promotions and contests. Apps hosted by AppGallery are carefully checked for security, as befits a self-respecting, reliable software repository.
Read also: Top AppGallery games for Huawei and Honor smartphones
All these actions are carried out with one goal – to attract as many Huawei smartphone users as possible to the HMS environment, to show that an alternative to Google Play really exists, and if not right now, then very soon you will be able to completely switch to a smartphone equipped only with Huawei services. It should be noted that gradually HMS smartphones are becoming no less functional than devices based on GMS (Google Mobile Services).
Of course, at the moment, many popular applications are still not available in AppGallery and will have to be downloaded from third-party sources. Fortunately, Huawei does not limit the freedom of choice in this regard; smartphones with HMS have the ability to install any Android application in the form of a APK file.
Huawei is doing its best to help users find and install apps that are not yet available in AppGallery. For example, a special tool Petal Search was recently introduced just for this. It will help you get all the missing apps and services for your smartphone, as well as make sure you get the necessary updates from third-party sources.
When it comes to the popularity of AppGallery, the best proof of the store's strength is of course the statistics. It is currently used by 390 million users worldwide! It is worth noting that we are talking about a completely new app store, which appeared on Huawei and Honor devices for global markets only in March 2018 (before that the store functioned only in China), so we must admit that it was very quickly adopted by the market and users. The peak of AppGallery's popularity is still ahead, and Huawei is now doing everything possible to actively develop this service.
HiCare is a support tool that also integrates with Huawei ID
Although the HMS ecosystem is still in active initial development, and even if you, for example, still haven't tried Huawei's proprietary browser, you may already have a Huawei ID for use the rather old HiCare tool. It is used not only for smartphone diagnostics (using the contextual functions of testing components), but also for emergency communication with technical support and service. Relevant links can be found under the Services tab.
HiCare's Featured tab is a collection of interesting tips, such as explaining how the Smart Remote works, or answering the question "Why does charging heat up my smartphone?" And also here you can find product offers from the assortment of the company or its partners.
With the help of the HiCare service, we can also go to the forum where we can authenticate with Huawei ID and get help and advice on solving problems from other Huawei users.
Huawei ID is not yet the basis for logging into most websites or apps, as is the case with a Google account. But in the future, you might be.
The use of Huawei ID allows you to receive personalized information and assistance on the company's mobile devices, an example of which is the test version of Huawei Assistant. This is not a full-fledged voice assistant yet, but rather a smart utility that combines links to the most important and frequently used applications, a summary of daily tips from AI, and a news feed from the Internet on one screen.
Huawei strives to make it as easy as possible for all types of devices to interact within a single ecosystem. On the occasion of the new MateBook series, Huawei has decided to implement Huawei Share OneHop on these devices. This tool provides obscenely convenient data transfer between a smartphone and a laptop.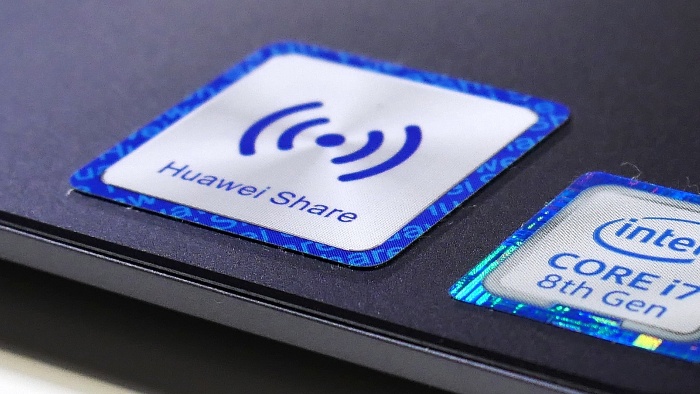 You will find a square Huawei Share sticker on every Huawei laptop. It should not be confused with the logos of the processor or video card manufacturers – it is slightly larger and has an NFC tag embedded in it. As you probably well know, NFC is a standard of wireless communication between devices, it is not used to transfer data, but it can create a secure connection. You transfer the data via Wi-Fi network, to which all your devices must be connected.
To use the Huawei Share function, touch your smartphone to this emblem and… wait for the magic to happen! Yes, at the moment no other laptop manufacturer has such features. Their usefulness is enormous, and the convenience and simplicity of data processing are commendable.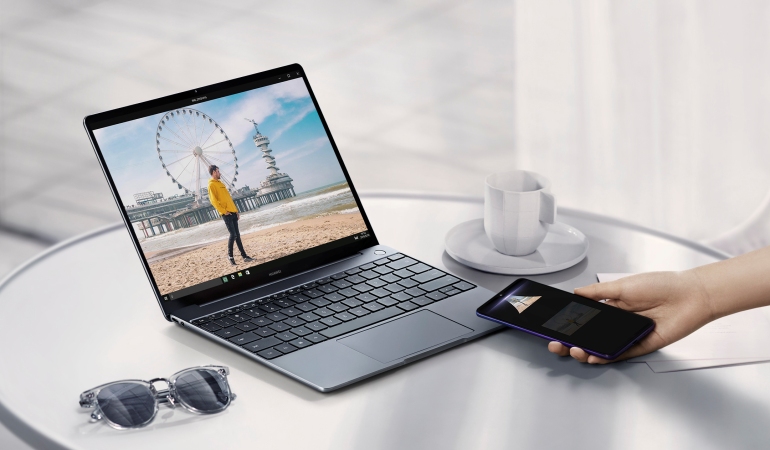 The main functionality of Huawei Share OneHop is file exchange between smartphone and laptop. It is enough to display a photo or video on the smartphone screen and attach it to the label on the working panel of the laptop to see the same multimedia on the computer screen. Files are automatically placed on the laptop's media, so you can view your media content on the big screen. It's convenient and useful, but that's not all!
Huawei Share OneHop also allows you to replace the contents of the system clipboard. If, for example, you select a piece of text using a computer and copy it to the clipboard (CTRL + C), the same data will become available in the smartphone's memory. To do this, simply select the "Paste" option. Now that's convenience. Just like that you can easily transfer phone or bank card number, email address or website. Moreover, you don't even need to bring the phone to the computer, it is enough to establish a connection in advance. Document sharing works in a similar way. You can use your computer to view the files stored on the phone memory.
However, the possibilities of Huawei Share do not end there. Another feature is computer screen recording using smartphone. To do this, simply shake your phone and bring it closer to the Huawei Share emblem for five seconds in a row.
And we still haven't gotten to the key feature, which is multi-screen collaboration. This is the next step in the development of Huawei Share OneHop. The functionality of the phone is transferred to the computer. An additional window is displayed on the laptop screen with the same content as on the smartphone screen.
Read also: Huawei MatePad Pro review – One of the best Tablets for Work and Entertainment
You can run any applications that are installed in the smartphone's memory. For this feature to work, you just need to connect your phone to the PC Manager application, which is pre-installed on Huawei laptops. What can it be used for? For example, you can stop using your phone while working on your laptop. All communication can be carried out using a separate window with the contents of the smartphone interface.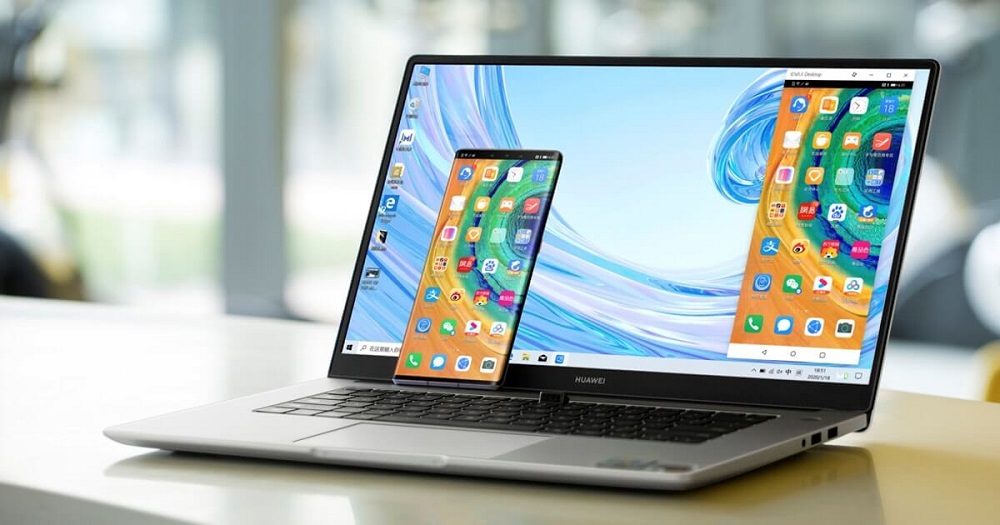 While using this feature, you can also easily copy information and transfer files between devices. An unprecedented level of comfort! After all, until now, users had to look for third-party solutions to use such functions. Now everything works perfectly without the need to install additional software.
Read also: EMUI 10 review – What's new in Huawei's version of Android 10
Huawei Mobile Services has great prospects
It is already clear that HMS mobile services will define the Huawei brand in the future. And this future is not so far away, being accelerated by the sanctions imposed by the US government and special partner programs that has spurred the developers to implement as many applications as possible in AppGallery. Huawei has bet on an ecosystem project that will determine the fate of its mobile business. All manufacturers strive to provide usability of devices and services for the end user, but not everyone succeeds. But Huawei does it very well.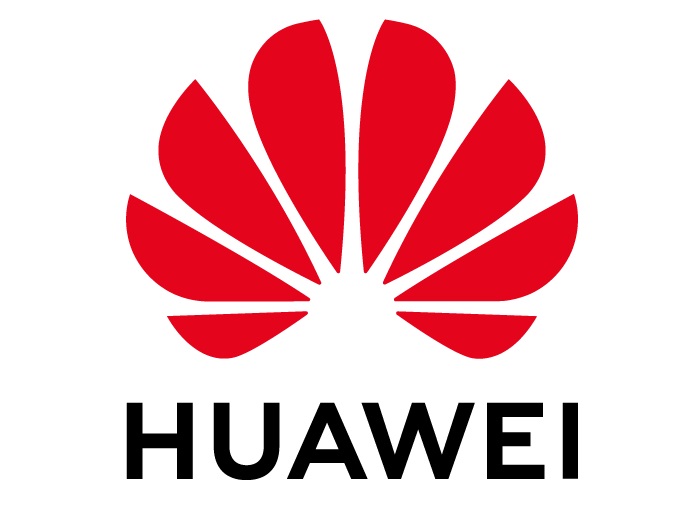 We can say with confidence that the company has launched a number of practical solutions that are excellent for everyday use and allow you to fully use the potential of modern mobile devices.
I think that such an integrated approach to services gives us reason to talk about the company's choice of strategy and tactics for overcoming the crisis. Something tells me that the company will only strengthen its position on the market thanks to this approach.
Read also: Huawei P40 Pro Impressions: His Photographic Majesty