Huawei P40 Pro is the middle ground in the new flagship smartphone line, which is based on Huawei Mobile Services without Google services. Nevertheless, it can surprise us in a good way, despite the fact that the device debuts in a difficult period, and not only for the manufacturer, but also for consumers. The fate of the smartphone is foggy, and time will tell how successful it will be. Today I will talk about the first impressions of using the long-awaited device.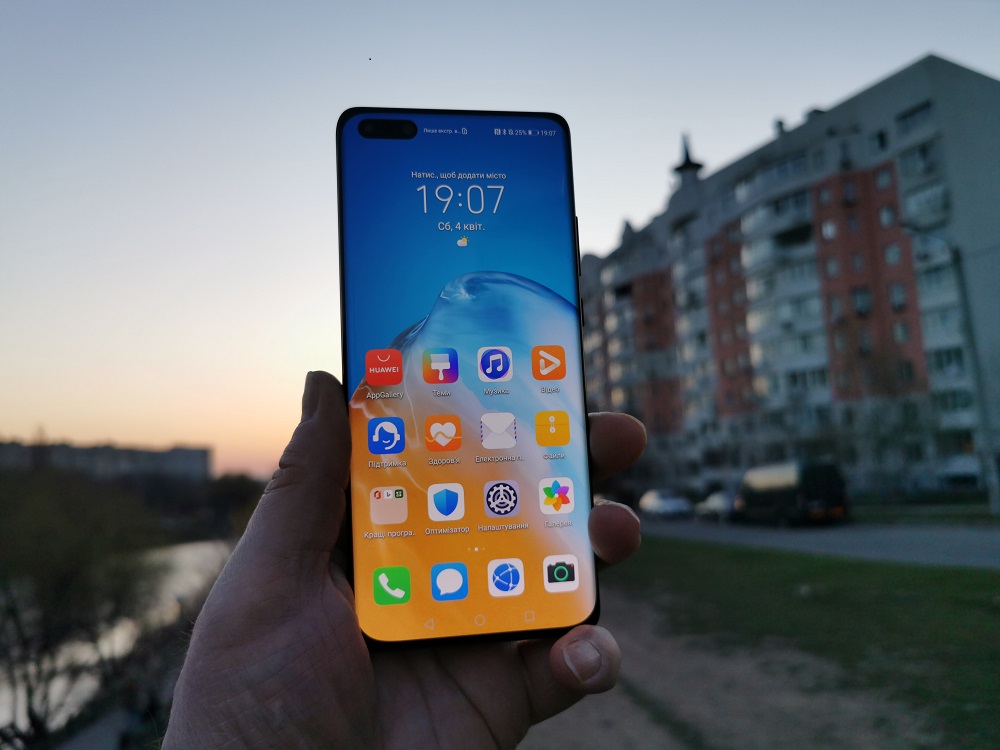 All photos of the new smartphone are shot on Huawei P30 Pro
Is this really the new flagship?
I had the opportunity to use Huawei P40 Pro for almost a week. The main impression: the new flagship from Huawei corrects almost all the shortcomings of its predecessor P30 Pro, which over the past year has become an indispensable assistant to me. Sometimes it seemed like a perfect smartphone. Until last week, when I tried the new one.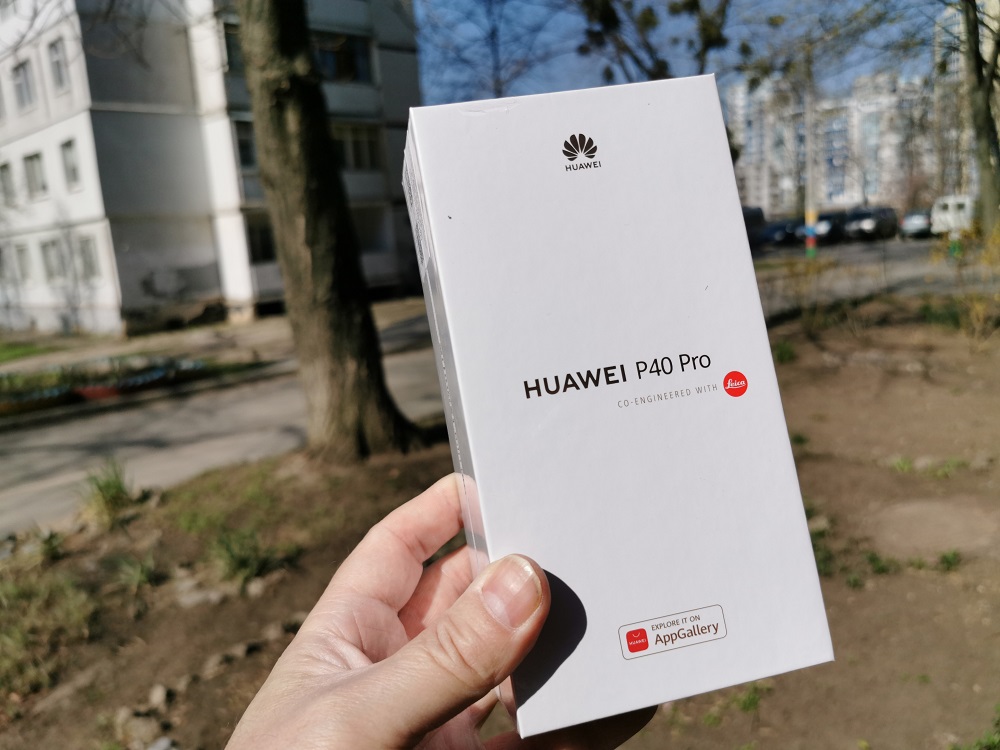 Literally from the first minute after unpacking, you understand that both devices are very similar to each other in design.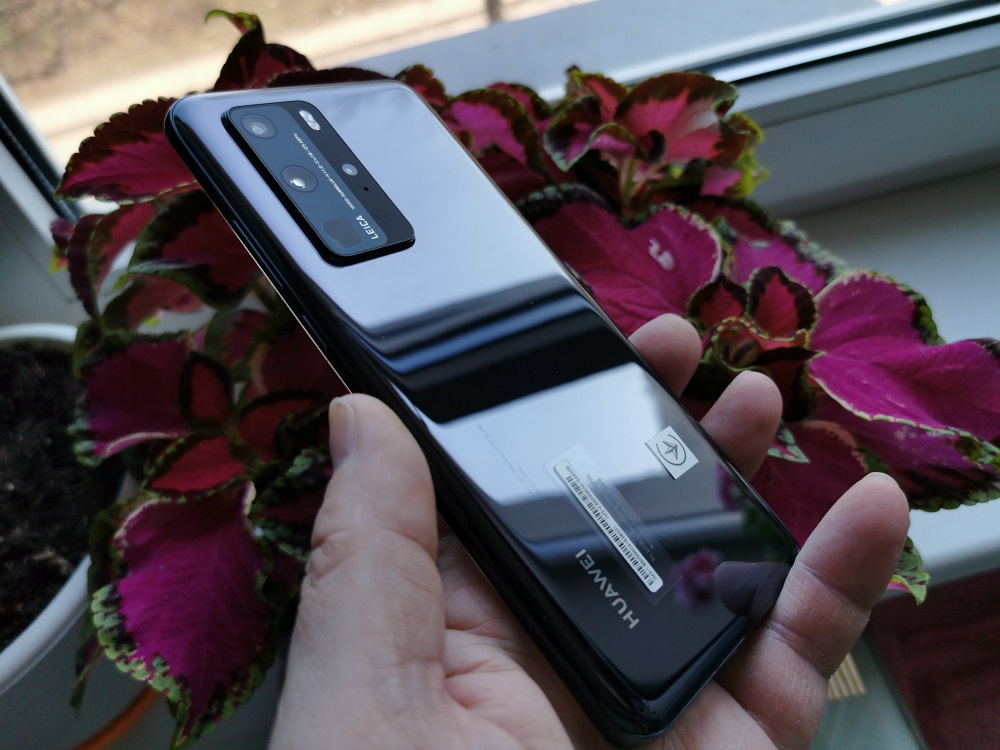 In both cases we are dealing with an almost dual case made of glass and metal, which is waterproof and dustproof (in accordance with the IP68 standard).
The location of ports, slots, speakers and buttons is exactly the same as last year's model. Even the dimensions are almost the same.
I tried to put Huawei P40 Pro in a bundled case from P30 Pro and it almost perfectly fit in it. Only the different camera module was in the way a bit. Here, of course, there are some users who will definitely feel a little cheated and disappointed. You will definitely not find any special changes and innovative solutions in the new smartphone.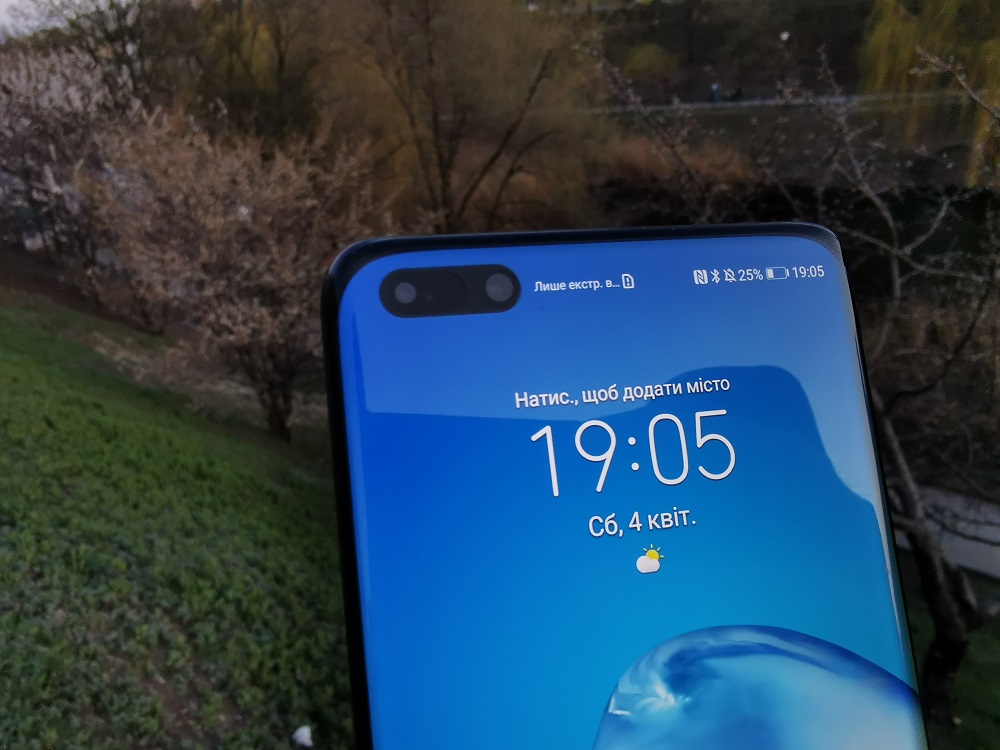 As I said, the main noticeable differences in the design of the device relate to cameras. For example, instead of a centrally located droplet in front, a large oval notch is used in which a double camera is located, as well as the third infrared module for face recognition in the dark, as well as other sensors and sensors.
It doesn't look like much, it is a more aggressive look for it. However, when it comes to the convenience of using cameras and face recognition, you realize that it is fully justified.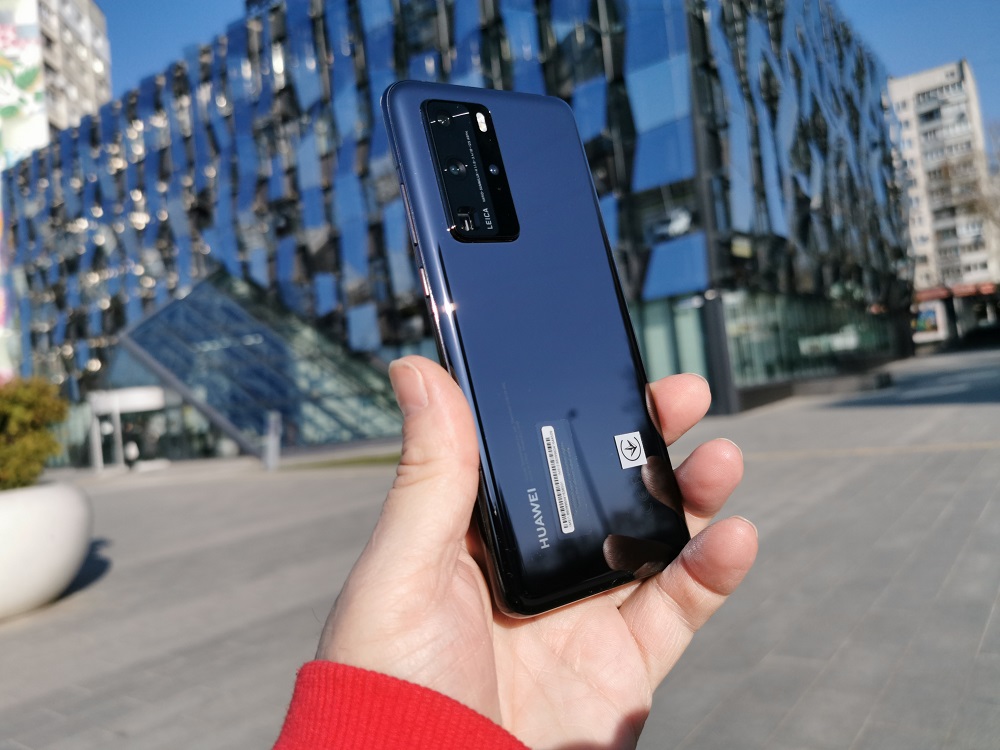 In turn, the rear cameras are located on an "island", which reminds me more of Samsung Galaxy S20 than the new iPhone. This is a solution you can get used to, but I would prefer a less invasive camera system, like in Huawei P30 Pro. I can't say that the camera sticks out much and prevents the smartphone from lying on a flat surface, but nevertheless, this element annoys me a little from a purely aesthetic point of view.
Improved screen
Huawei has so far used displays with a refresh rate of 60 Hz. The advances in this matter, however, have contributed to the fact that Huawei P40 Pro is equipped with a 90 Hz display. Such a solution, of course, makes the screen much better than its predecessor. In addition, the result of this update is smooth animation and better display of dynamic content. Which is undoubtedly good for the eyes.
Some users may wonder why the company has decided not to use a display with a frequency of 120 Hz. I suspect there are two reasons for this. First of all, you need to understand that the visual difference between the screens with a refresh rate of 90 and 120 Hz is almost impossible to detect. I can definitely confirm this by the example of comparison with Samsung Galaxy S20 Ultra, which I also have on the test now. Perhaps the tests and devices will show something there, but in practice, you certainly will not notice the difference.
The second reason seems even more logical to me. We know that the higher the refresh rate of the screen, the more energy the smartphone consumes. So why waste battery power if the smoothness of the animation is practically the same? A logical decision from Huawei.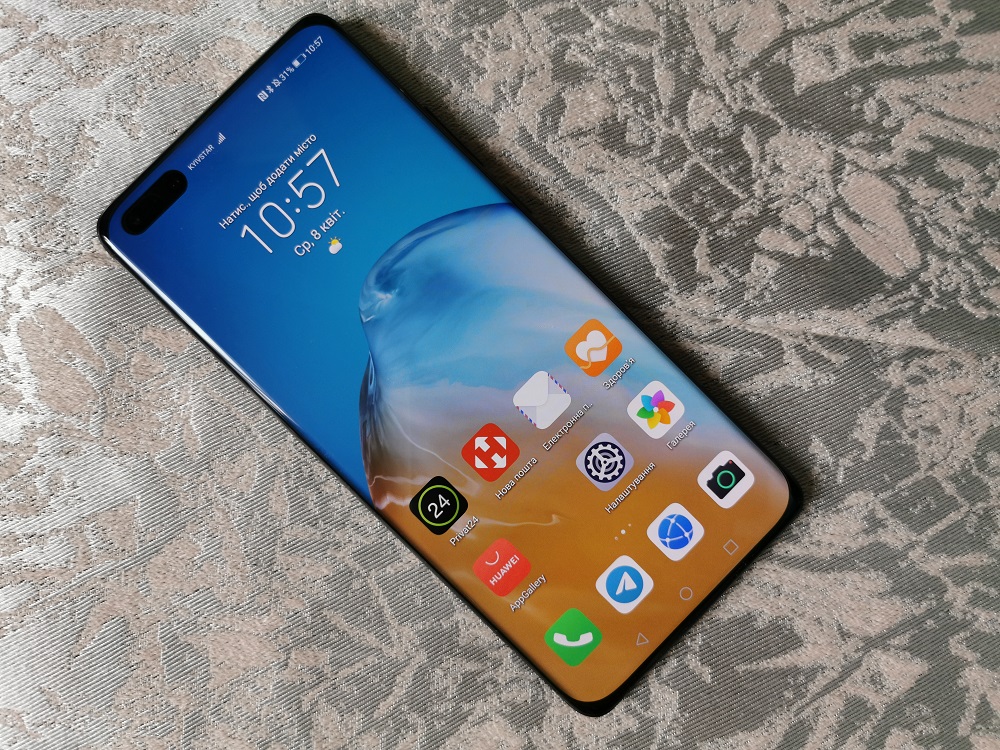 It is worth noting that after launching the smartphone, the screen works at standard 60 Hz. If someone wants to have smoother content with increased power consumption, they can enable the 90 Hz option in the settings.
The new model was equipped with a slightly curved 6.58-inch flexible OLED screen with a resolution of 2640 x 1200 pixels. Almost standard resolution and size for a modern smartphone. You will definitely like very good color rendition, almost perfect black color (well, if you forget about Samsung smartphones), endless contrast and excellent visibility in difficult lighting conditions.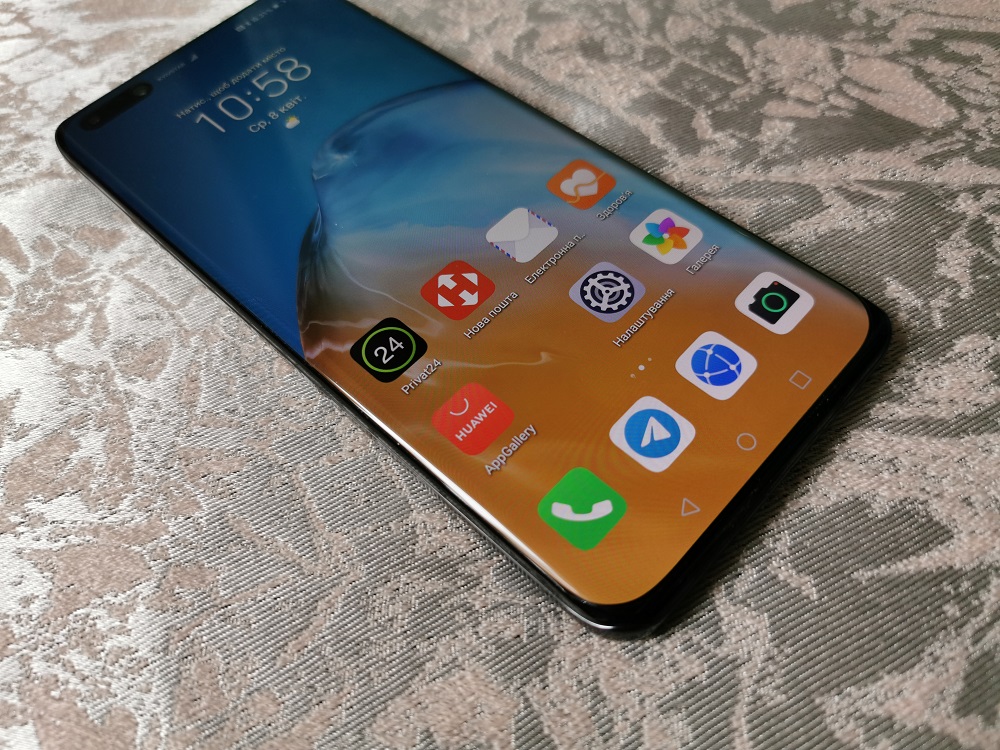 Also, I can not complain about the detail and viewing angles of the screen. It is just very, very good, a little better than Huawei P30 Pro.
But sound is unchanged…
As for the main speaker, Huawei P40 Pro maintains a stable level of its predecessor, and even there are minor changes – improved bass reproduction and an increase in overall volume. However, in general, the soundstage sounds almost like P30 Pro. Good for one speaker, but I would like to have something more.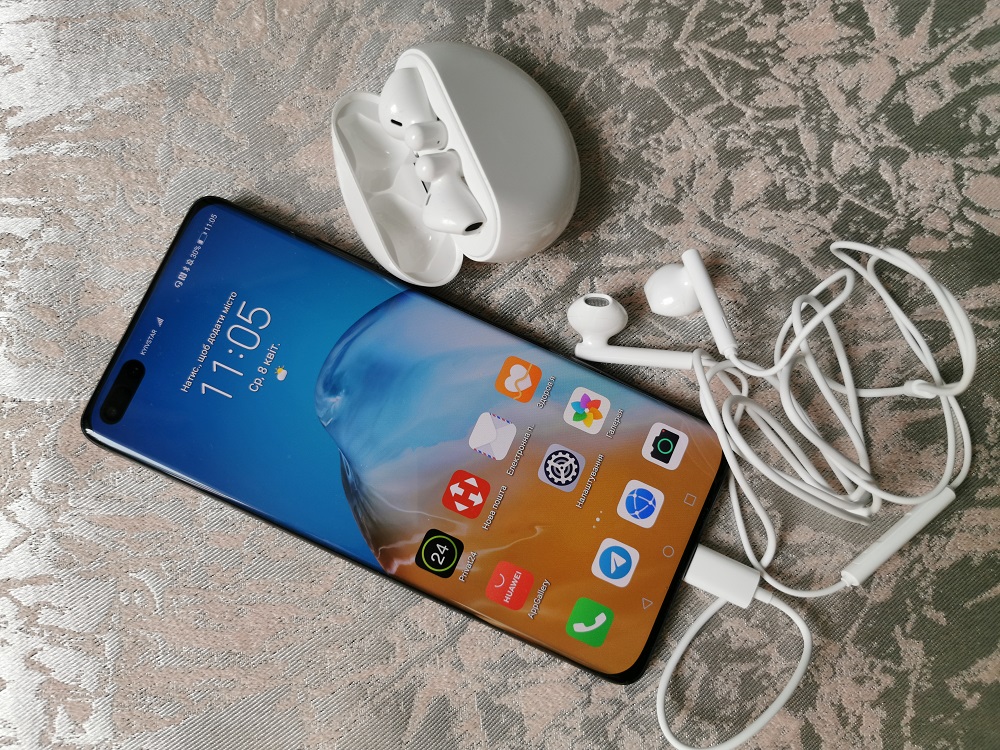 Huawei P40 Pro does not have a standard 3.5 mm jack; headphones can be connected via USB Type-C or via Bluetooth.
The upper area of ​​the screen still plays the role of a speaker thanks to the acoustic display technology. For best results during a call, the ear should be placed on the icon in the caller's image; the smartphone software insists on it.
Huawei P40 Pro can also act as hearing aids aid thanks to the new Sound Booster feature. The phone itself plays the role of a sensitive microphone that collects sounds from the surroundings and transfers them to the headphones. At the moment, the function works only with the manufacturer's products – headsets FreeBuds, FreeLace, FlyPods and FreeBuds 3.
Ease of use
I warn you that my distorted personal opinion may be noticeable, as it's a very similar experience to Huawei P30 Pro. This is probably why the balance of the smartphone, the shape of it and general ergonomics suit me. This means that literally from the first minute I just did not feel any difference between the old and new smartphones. This is both good and bad. For someone it will be boring that there is nothing new in design and ergonomics, that Huawei decided not to break something that works so well.
What I didn't really like is upper and lower ends, which are now more rounded. Long before the premiere, Huawei representatives boasted that P40 Pro will have a design "that we have not seen before." It soon became clear that this is a curved display on four sides. Is this really a design revolution? I don't think so.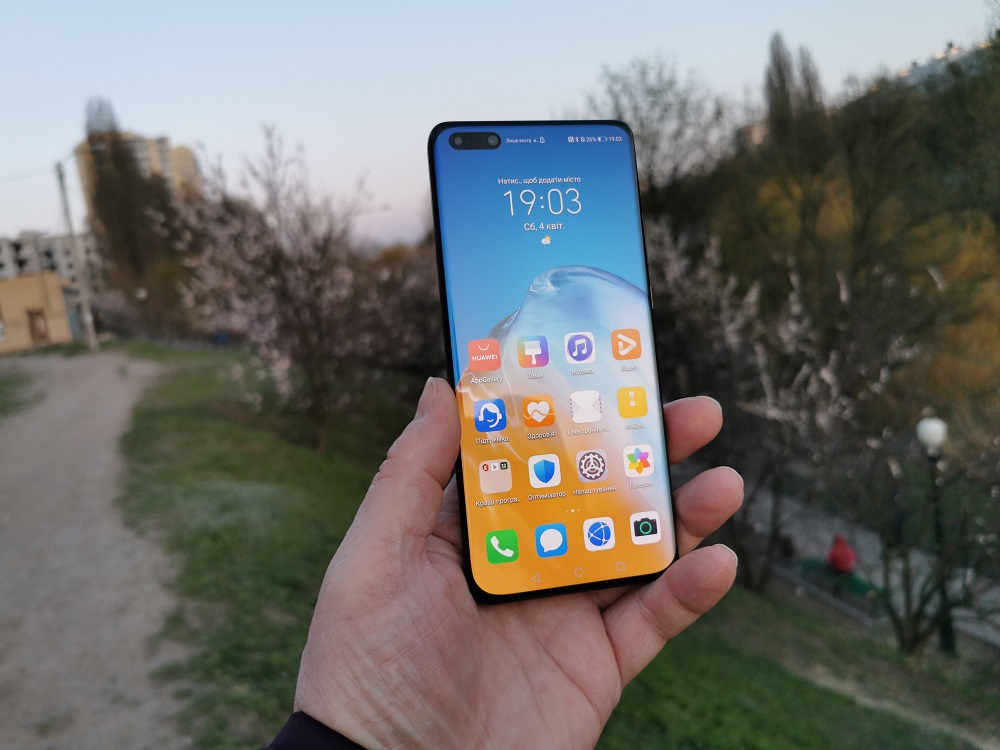 Although the curvature of the left and right edges of the display is more pronounced and clearly visible, the bends at the top and bottom are very small. If you look directly at the front of the smartphone, you may not notice it. Image distortion at the edge of the screen is visible only at a strong angle and only in bright content.
The flatter lower and upper ends of P30 Pro inspire me with more confidence. But I will say it again, this is just my subjective opinion.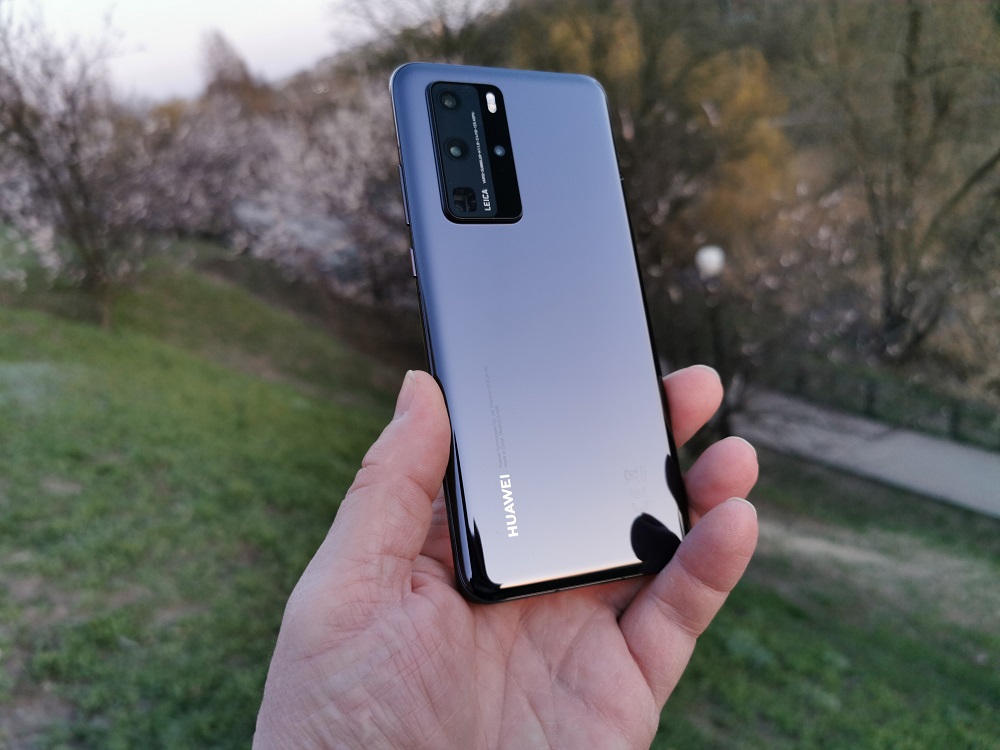 Unexpectedly, Huawei P40 Pro stands out from the mass of other smartphones the most when its display is off. The smartphone has a curved glass covering the screen from all sides, due to which it reflects the light in a characteristic way.
Huawei decided to use a fingerprint scanner on the screen, but placed it higher than last year's flagship. Thanks to this, unlocking your smartphone has become more convenient and safer. This arrangement of the sensor reduces the likelihood that the smartphone will fall out of hand.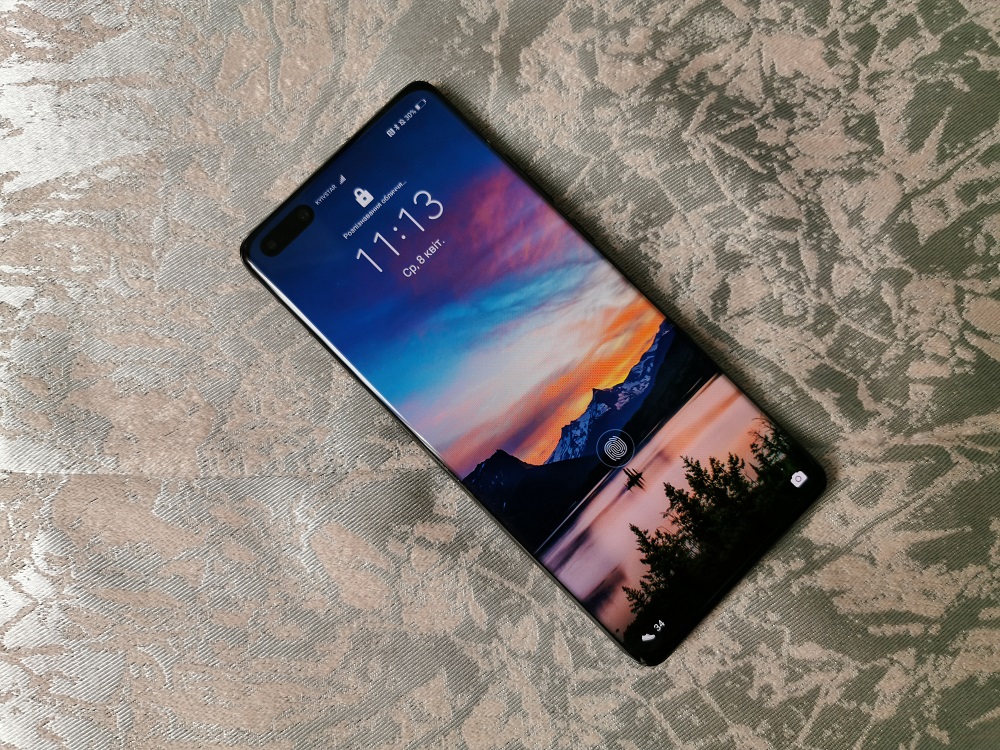 As for the scanner itself, it works very well. After adding the fingerprint once, I did not have to fix it or calibrate it in the future. Although later I started using face unlocking. I really have no complaints about it. The smartphone unlocks literally instantly, as recognition works even in low light. There may be delays in pitch darkness, but I'm nit-picking.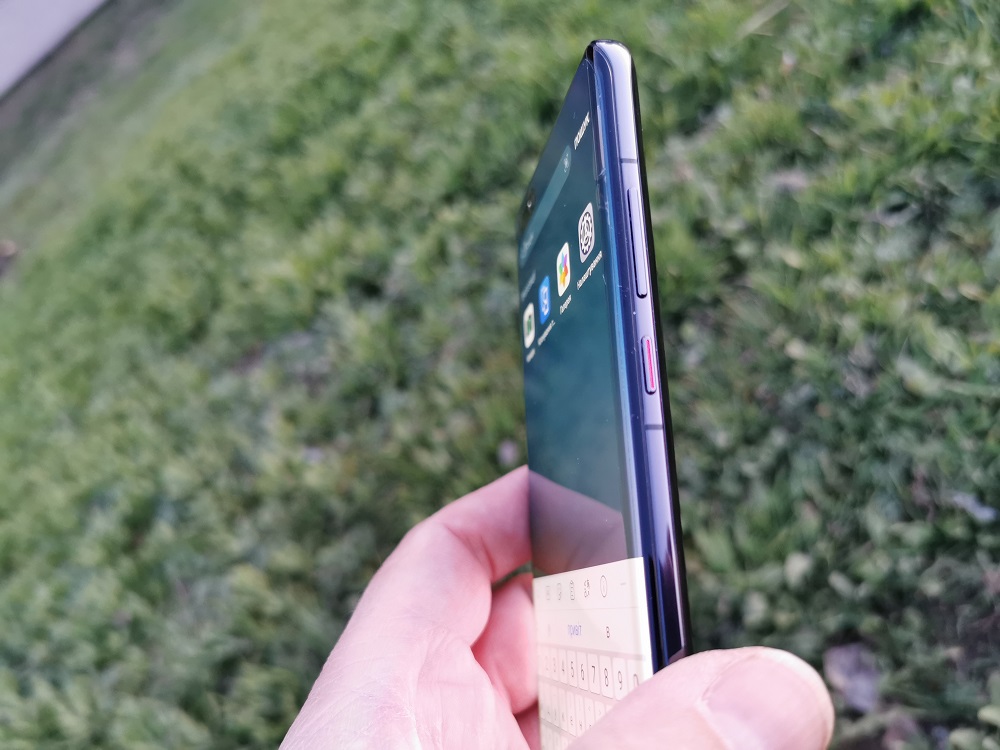 It is also nice that Huawei decided to return to using the physical volume keys. In the Mate 30 Pro model, there were gestures instead that ran along the edge of the display, and it worked. But it wasn't great, causing some inconvenience, especially when you wanted to increase the volume of music playback without removing the smartphone from your pocket.
Now a less impressive but more reliable proven solution has been chosen, and it is very true. I am sure this move will be welcomed by future smartphone users.
A bit about technical details
I do not think anyone will be surprised if I say that Huawei P40 Pro is a very fast smartphone, on which all games and applications run perfectly. After all, this is a flagship model equipped with the best possible components. The heart of the device is SoC HiSilicon Kirin 990 5G, supplemented with 8 GB of RAM and 256 GB of storage.
The latter can theoretically be expanded, but only with the help of Nano Memory cards created by Huawei. However, they are so expensive and rare that in practice you can forget about this opportunity. To be honest, I don't even know if we have them on sale here.
As for communication standards, we have almost everything. Really. Kirin 990 5G chip, as the name implies, now provides support for 5G networks, which are just entering the market. The smartphone has support for LTE Advanced, Bluetooth 5.1, Wi-Fi 6 (802.11ax) and NFC for contactless payments.
This long list of equipment also includes an infrared transmitter, thanks to which Huawei P40 Pro can act as a remote control for a TV and other household appliances.
Huawei P40 Pro is equipped with a 4200 mAh battery – essentially the same as last year's flagship. And the smartphone has no problems with battery life, it's enough for a full day, even after activating 90 Hz.
However, if for some unknown reason the smartphone discharges too quickly (most probably due to cameras), it will be able to quickly recharge the charge thanks to Huawei SuperCharge technology with support for charging power up to 40 watts. And yes, an appropriate charger is included (certain companies should take notice). The smartphone also supports wireless charging, as well as reverse charging – wired and wireless. Thanks to this, you can share energy with other devices.
The greatest progress can be seen in the cameras department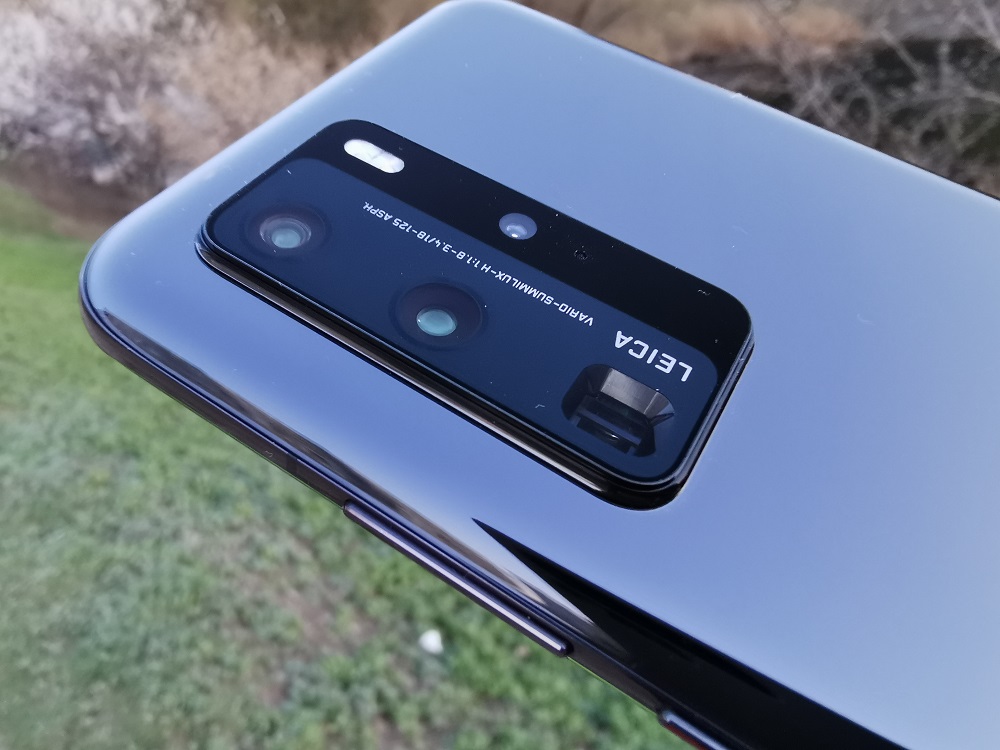 Huawei P40 Pro has a set of cameras almost similar to P30 Pro model, judging by the bare numbers. Namely, there is an ordinary camera (50 megapixels f/1.9), a wide-angle camera (40 megapixels, f/1.8), a telephoto lens (12 megapixels, f/2.4) and a depth sensor. But in practice, I can say about these cameras that they take very, very good pictures, even better than Huawei P30 Pro.
SEE EXAMPLES OF PHOTOS AND VIDEOS IN FULL RESOLUTION
On the smartphone screen, the differences will not be obvious, but if you look at the details on a large display, they become visible to the naked eye.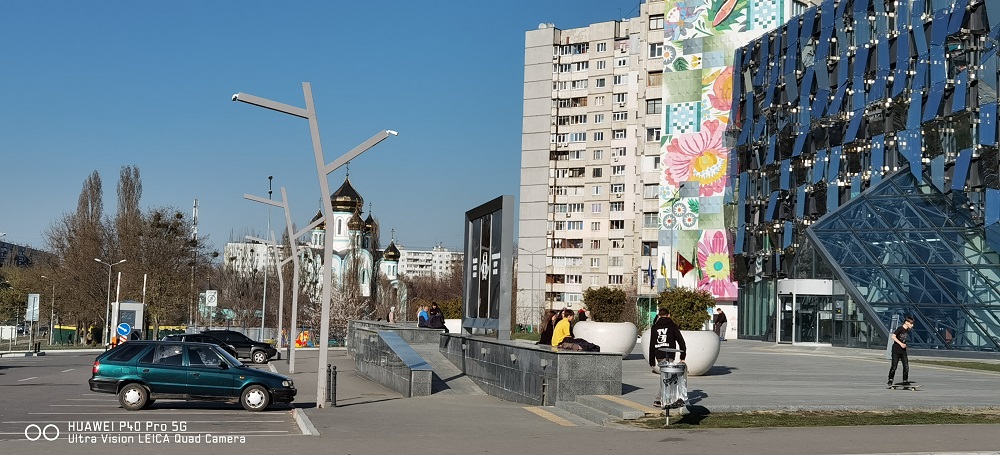 This is especially true for a wide-angle camera, which, although it has a less wide angle than last year, but offers much more accurate and clear details.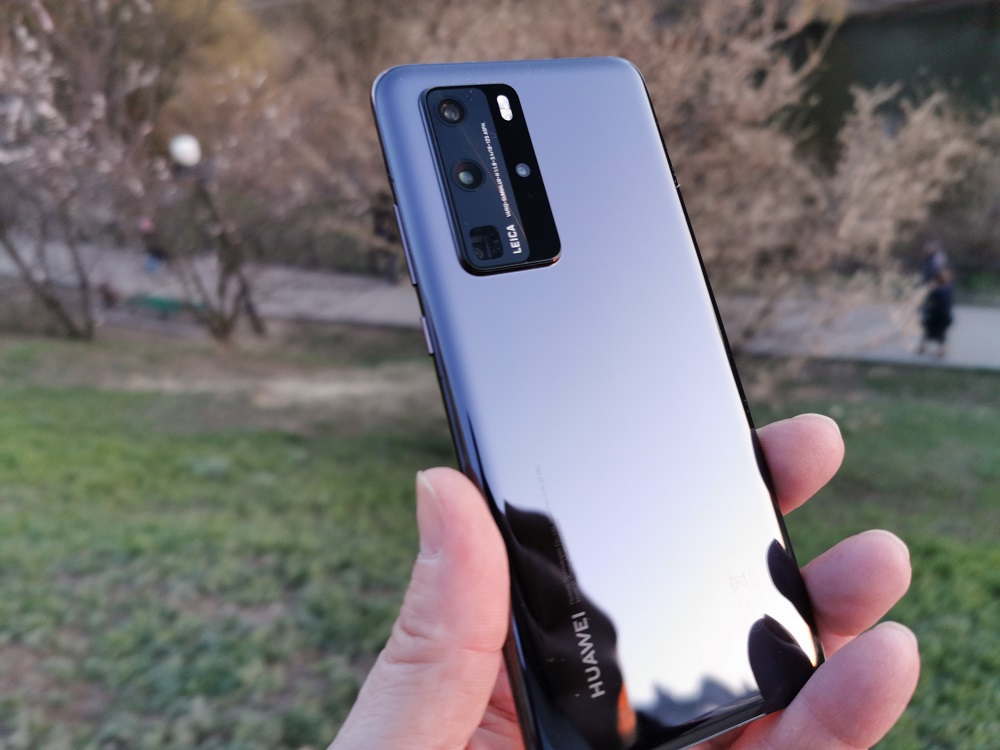 Moreover, Huawei P40 Pro has become better at video as well. It's not even about the possibility of recording with a resolution of 4K and a smoothness of 60 frames per second, because now, it has already become the standard. Basically, I'm talking about better stabilization, which at the moment is no worse than that of competitors. It may be even better, but this point is subject to more complete verification.
In addition, the excellent night mode is still here, thanks to which you can take beautiful hand-held pictures even in almost complete darkness.
Also, lovers of short video recording will like the option of shooting 1080p video with a smoothness of 960 frames per second, which in practice leads to a 32x slowdown in visible movement in the video. Thanks to this, even breaking eggs, fountains or running pets can look spectacular.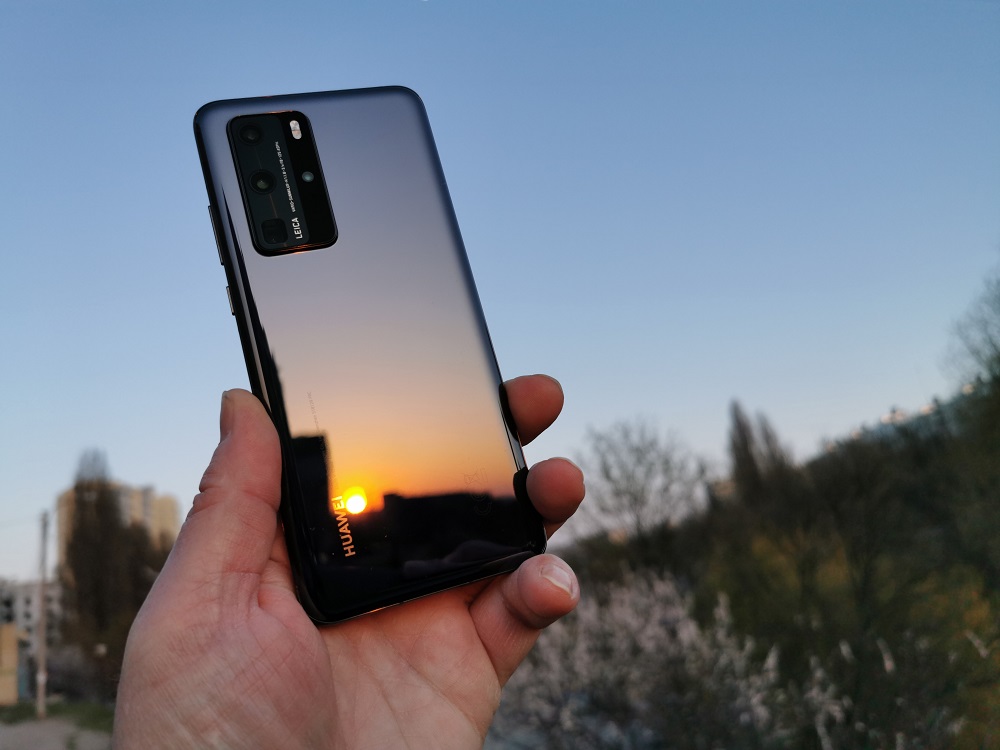 A more detailed analysis of the functions and capabilities of Huawei P40 Pro camera and all its features, including wonderful zoom, will be in the next review.
SEE EXAMPLES OF PHOTOS AND VIDEOS IN FULL RESOLUTION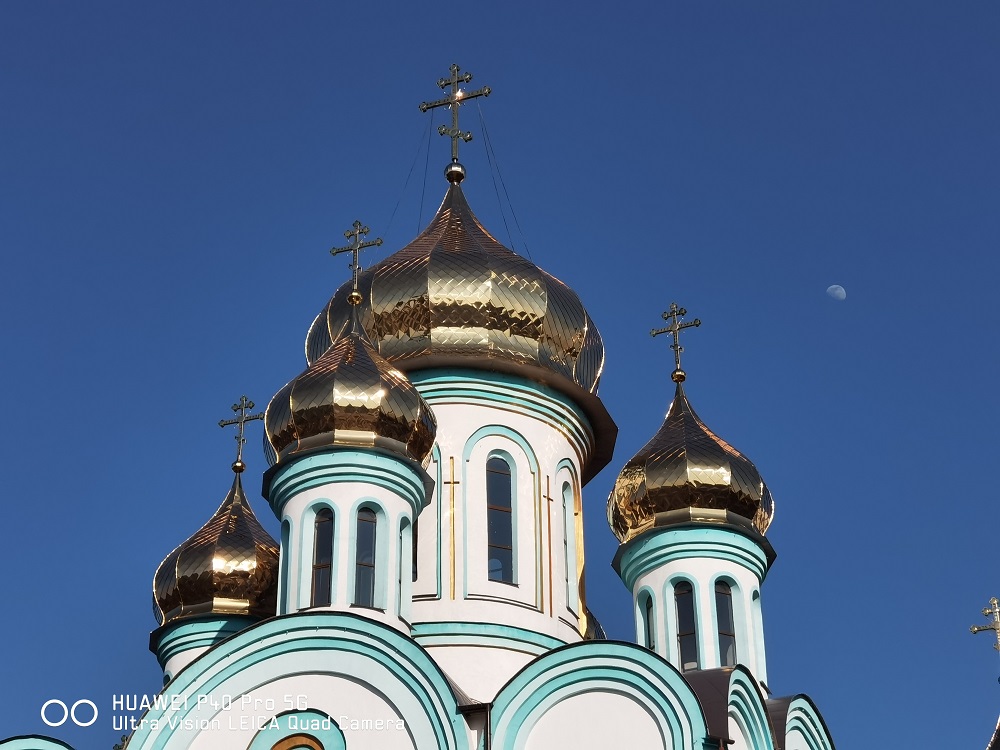 Yes, there are no Google services in Huawei P40 Pro
Huawei P40 Pro is running the latest version of Android 10 shell EMUI 10.1, which we know all too well. From this point of view, we see a familiar convenient shell, which is enriched with many useful functions. But there are also new features specific to the new Huawei P40 line – smart charging or changing the screen refresh rate. And also new Always On Display screen skins.
In the first few minutes, Huawei P40 Pro interface will seem to us a clone of what we see in the predecessor. But after a while you will notice that the new branded AppGallery app store is on the first page, and there is no link to Google Play Store. This means we are working in the environment of Huawei Mobile Services (HMS).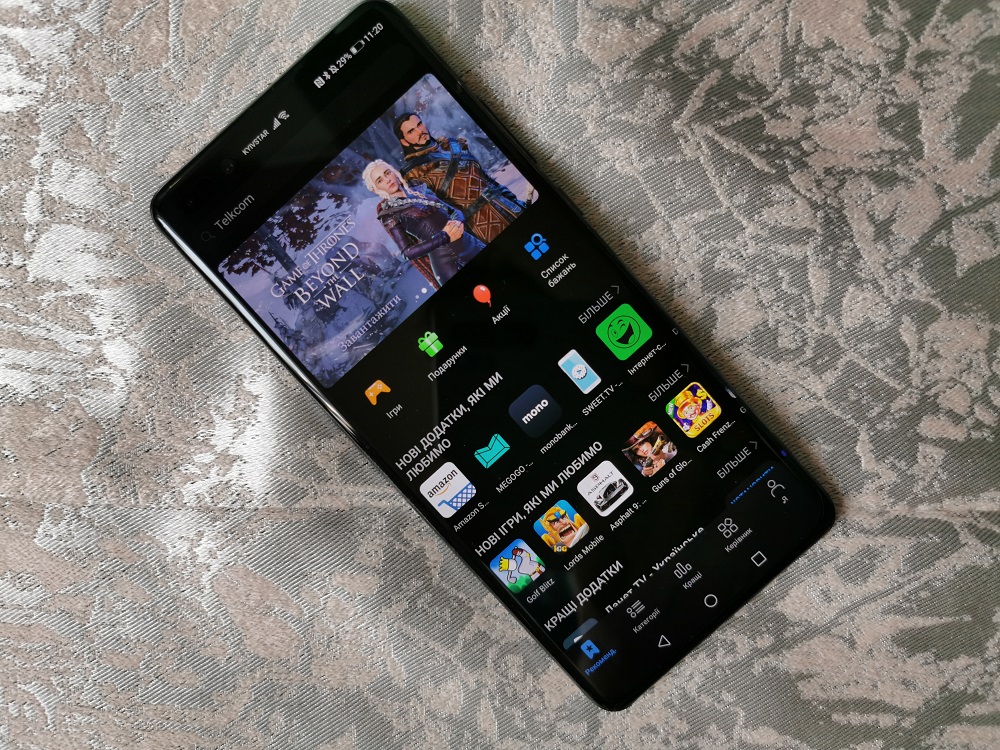 I remind you that due to the sanctions imposed by Donald Trump, Huawei can not cooperate with Google. Consequently, Google's services, including the Play Store, cannot be pre-installed on its flagship smartphones. Therefore, the new Huawei devices use an open version of Android, enriched with services, and a store developed in the bowels of the Chinese company.
Therefore, you need to carefully consider this point. Can you install Google services yourself or do without them. In my case, work and entertainment are largely not tied to Google applications and services. In addition, I decided for some time to do without them completely and try to test the smartphone without Google to check how critical everything is. Later, perhaps, I'll still install Google services. Or maybe not, everything will depend on the results of the experiment.
It is worth adding that the "old" Huawei P30 Pro does not have such problems, and this is a safe option for people who depend on Google and do not want to install services themselves. In short, if you need a smartphone with Google that works right out of the box, you can safely buy last year's flagship, as it has still not lost its relevance.
What kind of monster are you, Huawei P40 Pro?
I have been using Huawei P40 Pro for a week and will continue to do so. In terms of camera capabilities, I am very pleased with it. I like the progress in software that makes photos from smartphones all the better. I like such trifles as improved face recognition or 4K video at 60 frames per second and the excellent quality of clips recorded with zoom (it's a pity that only at 30 frames per second).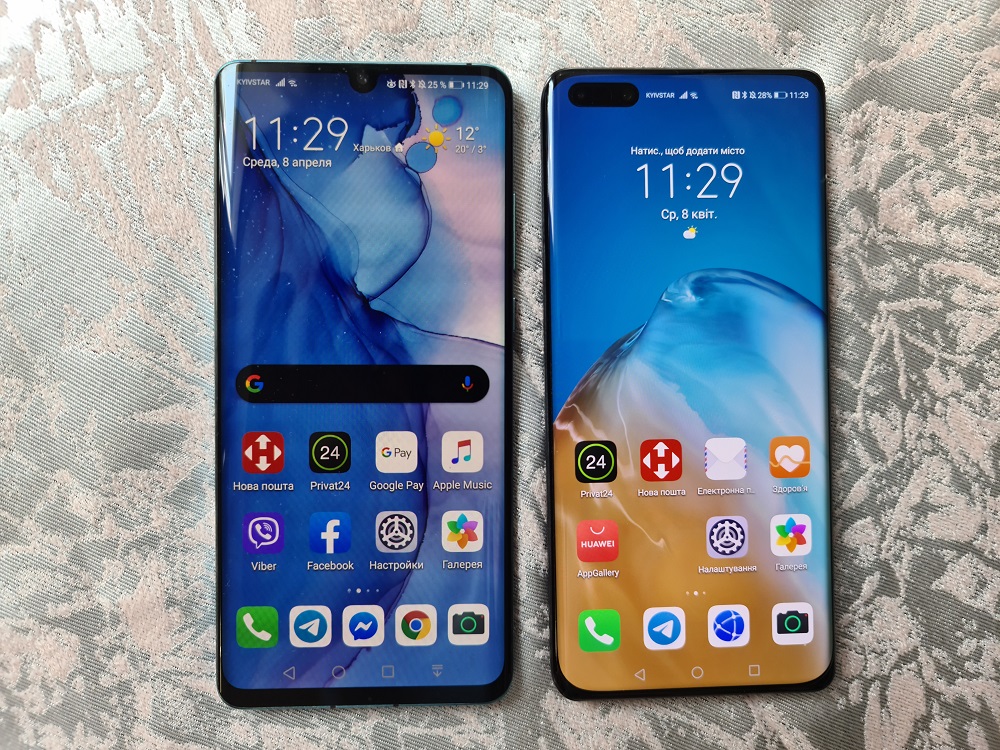 The design and ergonomics of this smartphone are almost perfect for me, and the problems with accessibility of applications worry less and less. I am not dependent on Google services, I gradually abandoned their excessive consumption and use in limited doses. In addition, Huawei ecosystem is improving rapidly, I am interested in observing its development and I feel that patient users will soon be rewarded.
Meanwhile, Huawei P40 Pro does not make me feel alienated from online life and limited in any way. And besides, I like experiments and maybe even "artificial problems", because in my life I like to find alternative solutions.
Should I buy Huawei P40 Pro?
Huawei P40 Pro is a worthy successor to Huawei P30 Pro and a dangerous adversary for all top-end smartphones on the market. Especially considering the latest trends, when even Xiaomi smartphones turn out to be quite expensive. Huawei has managed to combine effective components and an excellent modern photo-video system (one of the best on the market at the moment) in an elegant and ergonomic case, complemented by a gorgeous screen. Already I am seeing noticeable progress compared to last year's flagship, and we have not really seen Huawei P40 Pro+ yet.
Is it worth for the current owners of P30 Pro to drop everything and urgently place a pre-order? Even if the problem of Google ecosystem did not bother Huawei, I would not rush. Huawei P30 Pro is still quite good and will remain relevant for quite some time. Perhaps you should wait for the price reduction for the new product and then think about changing the device.
And of course, there is no simple answer to this question, because everything depends mainly on how much you depend on Google services. If you can not imagine life without them, then it is obvious that Huawei P40 Pro will not be the best choice, and in this situation, new buyers are also better off investing in last year's flagship. But if you are ready to experiment, I have no reason not to recommend Huawei P40 Pro.
Subscribe to our accounts: