Working on an important task on MS Excel? This Microsoft tool is widely used in everyday life, mostly in academics and business. It is a powerful yet simple all-in-one solution for business needs.Surprisingly, it caters to the tasks of quick data storage and manipulation, data collaboration, task automation, etc.The issue emerges when data loss occurs because of a sudden mistake, system crash, or incorrect file overwriting.
It gets quite inconvenient, and you might try to find a technique to recover an excel file that islost from your Mac. To counter this, you can perform data recovery to find the lost or deleted Excel file from your Mac using Wondershare Recoverit. Let's learn more about it!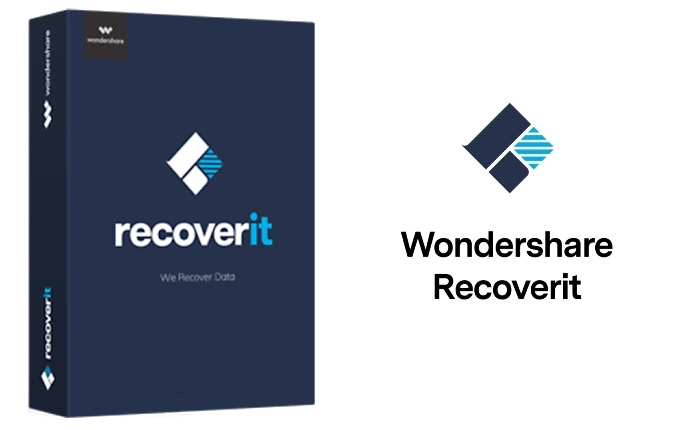 Part 1: Why Do We Use Microsoft Excel Across Offices?
MicrosoftExcel has progressively increased in popularity to become the world's most important business software. This MS Office tool is extremely useful and significantly less expensive than many powerful analytical tools. Wondering why so many of these organizations use Microsoft Excel? Let's have a glimpse!
1. Easy-to-Use Mathematical Tool
Talking about the most useful function of Excel, it features the ability to calculate statistical information.It provides access to a range of formulae such as average, subtractions, and multiplications; that too on a wide chunk of data making it easier to compute and apply.
2. Graphical Charts for Analysis
This feature assists firms in keeping track of their annual sales, human resource management, inventory planning, and much more. The visual representation of data in the form of bar charts, pivot tables, and graphs turns the numeric data into useful information that can be used for the benefit of organizations.
3. Provides Cloud Access
Microsoft Excel allows you to access, edit and modify Excel files across the cloud service offered under Office 365 Productivity Suite. The ability to connect to files through the cloud can be done from various devices and remote settings. This implies that the users can now have quick access to data, free of constraints of the file transfer. Many users can now work on the same spreadsheet from different places, enhancing productivity and efficiency while minimizing the total time to finish the task.
4. Saving Training Costs
Excel is so extensively used worldwide that there is very little need for training. You can be confident that your clients can view an Excel file no matter where they are in the world. Whether they use Windows, Mac, or a mobile device, you are creating a file ina global standard. This makes it easy to learn and operate. Hence, lowering the expense of employee training.
While working on your Excel data files, you may have come across the problem of accidentally deleting the file from your Mac. In other cases, the files can also be misplaced due to a virus attack on your device. To counter these scenarios, Wondershare Recoverit for Mac provides you with the best data recovery services in the market.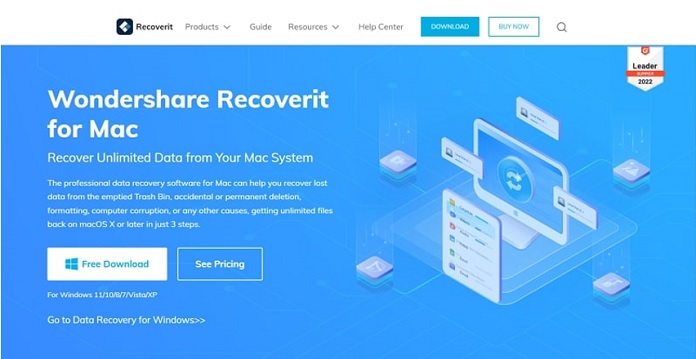 While you can find some exceptionally advanced features across Recoverit, it provides users with an efficient data recovery service. All these features are covered under a simple and easy-to-use interface, another highlighting characteristic. Users who accidentally deleted their Excel files from the MacBook can easily recover them. Wondershare Recoverit for Mac doesn't disappoint you with the results!
You can easily recover all the data lost due to personal errors or while overwriting files across the system. While it covers many more scenarios, you can easily recover 1000+ file formats across the platform, including lost or deleted Excel files.
Part 3: Steps to Recover Excel Files from Your Mac with Recoverit
Here's how to recover deleted Excel files from your MacBook using Wondershare Recoverit. Wondershare Recoverit for Mac makes recovering erased or accidentally deleted files quick and easy. Let's have a look!
Step 1: Select the Target Location
You need to install Wondershare Recoverit on your MacBook to start with the process. Firstly, determine the missing file's location and select "Hard Drives and Location" from the left panel. Under the "Hard Disk Drives" section, choose a respective drive. If you know the exact location, you can select "Select Folder" under the "Quick Access" section. To start with scanning, click on "Start."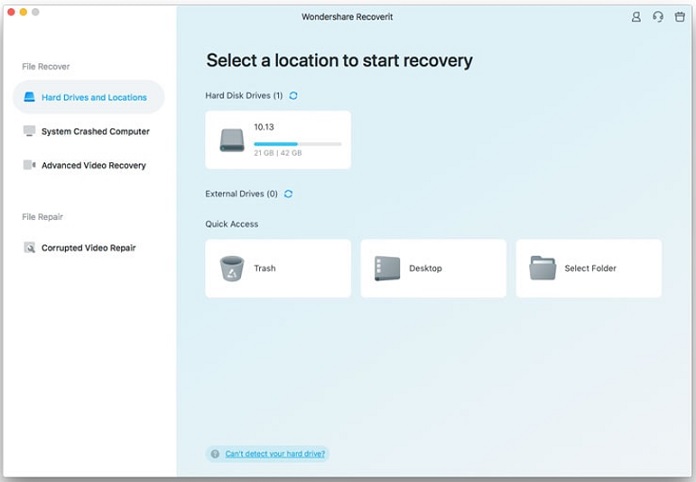 Step 2: Scan the MacBook Location
This immediately starts the scanning of the respective drive or folder. All the files from the provided location appear across the preview window. You can exclude and refine the previewed data with the help of a filter option. Recoverit for Mac allows you to filter the data based on size, format, and much more. On locating the lost Excel file, you can stop scanning at any time.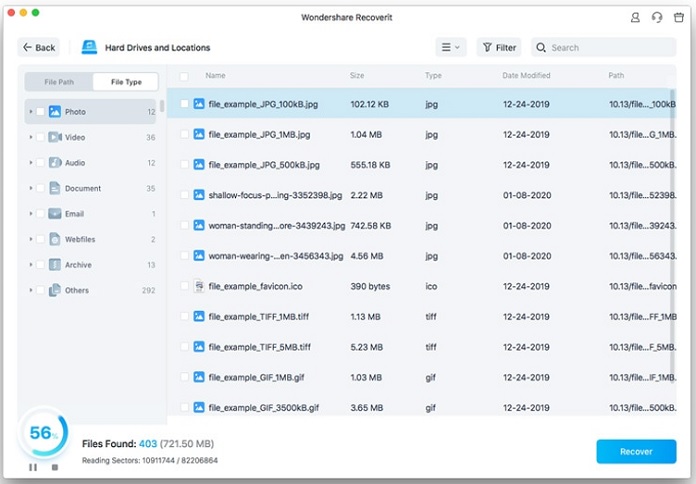 Step 3: Preview and Recover Excel Files
While you stop the scan, you can preview any file across the Preview window by simply double-clicking it. On inspecting the, click the "Recover" button to recover the lost data. Set up a proper location for the recovered file.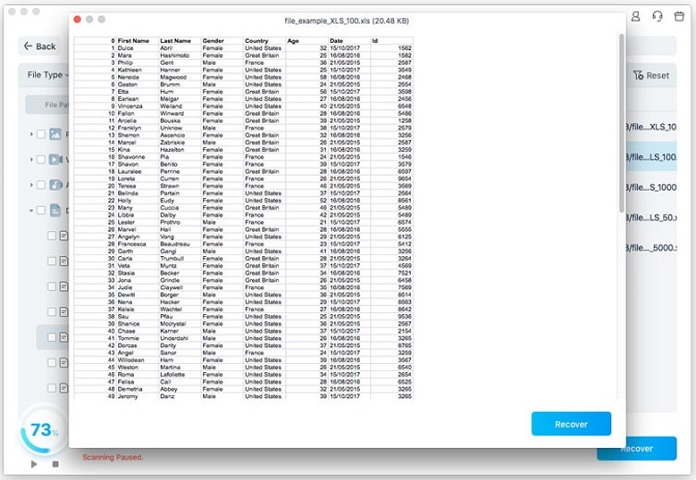 Conclusion
Recovering an MS Excel file on your MacBook might be a tricky job at times. Wondering why? These files often include a significant amount of useful data, and losing them without a backup could bea terrible experience. Wondershare Recoverit for Mac provides users with a data recovery solution that can assist you in recovering deleted Excel files on your MacBook while saving youtime and hassle! It is a great data recovery tool to try.