You can turn your followers into fans or loyal customers with the content on your social media platforms. Creating engaging content regularly catering to your target audience and staying relevant may seem overwhelming.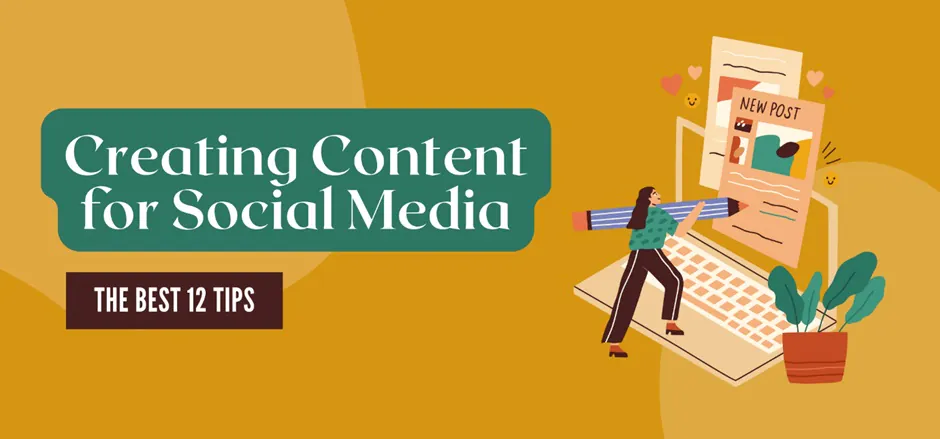 To do this so smoothly, you need a solid social media content strategy that is carefully developed. The social media strategy that you will create about your content will be an undetachable part of your social media marketing strategy since, in that way, you will open many doors for your brand or you as a creator.
There are specific and tested tips and ways to create your social media strategy essentials. We will share the 12 helpful tips for creating content for social media with you in our article.
Let's begin!
1. Set Your Goals of Your Content Strategy
You can begin to develop your content strategy by setting some goals for it. So that you can create a social media content plan according to your goals and then measure the results regarding your goals. These can be:
Increase brand awareness.
Increase audience engagement.
Improve brand mentions.
Increase your sales and gain new customers.
Boost website traffic.
Lead generation
Do you want to enhance your visibility to make the above-desired results happen while leaving all the time-consuming work to Views4You? Enhance your brand's persona on any social media platform with the magic touch of Views4You! For instance, you can buy TikTok likes, views, and followers. Read more with Views4You to increase your engagement on different platforms quickly.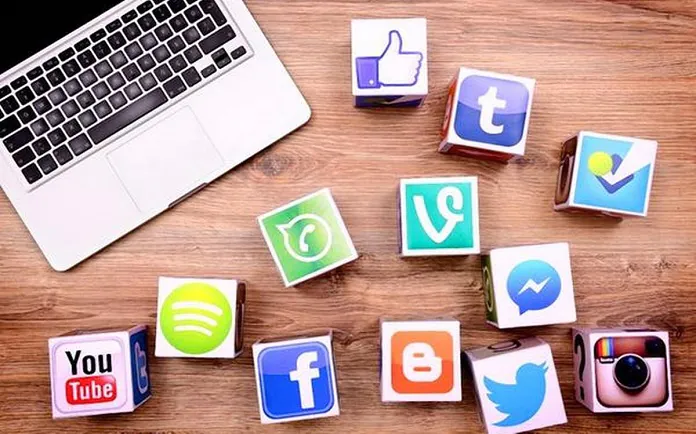 2. Recognize Your Target Audience
To create high-quality content, you should research your audience. Recognizing them will help you to choose the best types of social media posts that fit their needs. First, you can begin by viewing the demographics of your customers:
age range
location
gender
income
location
job
hobbies
After knowing your potential and target audience, you can begin creating content for social media and enhance your social media strategy. Also, you will know your target market since you'll know your target audience.
3. Create Easy-to-Understand Infographics
Visual content has proved its importance and superiority over plain text on social media pages. Infographics are easily consumed engaging information. They are incredibly good at conveying statistics. You can create quality content with infographics. It is one of the best content ideas for your potential customers.
4. Use a Social Media Content Calendar
Creating content for social media platforms to get the maximum results on your social media presence can be easy with a social platform planner! Schedule posts beforehand to save your time!
Also, the posts published will be visible to your audience when they are most active. Scheduling according to that is one of the best social media marketing strategies. You can utilize a social media management platform to schedule your posts on your social media accounts.
5. Use Influencer Marketing
Working with influencers with high numbers of followers is a great strategy for creating content for social media. They have their own loyal fans who interact with your content and create a community.

They are like celebrities on social platforms. You will increase your trust and reach potential clients by collaborating with a content creator. However, try to choose influencers to collaborate with from the same niche. Other than that, it will seem irrelevant and may seem like a simple ad.
6. Conduct Social Media Contests
Who doesn't love social media contests and giveaways? With them, you increase your follower count and lead them to share. Contests and giveaways are social posts with a high possibility of resharing.
To enter the contest, you can require likes and comments that skyrocket the engagement on your account. Also, you can ask them to tag a friend. So, it is a great content marketing strategy that will gain you more followers.
User-generated content can both increase engagement and build trust. It could be guest online reviews, posts, video content, or blog posts.
The images or videos from your customers can skyrocket your trust as a brand. You can share them on your social accounts. It can also result in community building.
8. Less Promotional Content, More Interesting Content
Your focus for your content creation process should be on helping your audience than it should be on selling your products and showing this fact to your viewers. You should create posts mixing effectively the two of them. You can promote your product while engaging your audience.
The posts you are sharing shouldn't be seen as spam. Instead, focus on content that can resonate with your audience and allow them to engage with your brand. You can share behind the scenes or share your brand story, etc. Briefly, create content to build trust between your brand and its customers.
9. Post Videos to Connect with Your Audience
Nowadays, videos, especially short-form videos, are drawing the attention of more and more viewers since our attention spans are getting shorter. The plain, long written content doesn't help with your creation process. Make a brief explanation, highlight your key points, and you are ready! Share your videos on social media channels. Create content regarding these facts.
Research the most popular hashtags of the social media network you are using, and decide which ones can work for your strategy and are suitable for your social media platform presence.
Also, you can check your competitor's hashtags and how many hashtags they use… Thus, adapt them to your persona on the platform.
11. Post How to Videos
This type of educational content has always been a great way to connect your audience to your content and build trust as a brand. You can share how-to tutorials for your products, for instance. If you are in the tourism sector, you can share "how to travel to X smoothly," etc.
12. Utilize Facebook Groups to Get in Touch
With Facebook groups, you can create your community and interact with them directly. Building a community may seem challenging work at first, but when you gradually begin to make your community, it will be easier to be in contact with them through groups.
FAQs on Creating Content for Social Media
What are the kinds of social media content?
Here we listed a few ideas for social media content:
Written post, blog post, how to guides
Infographics
E-book
Video
Image
Story in Video Forms
Live video
Contest
Customer Review
Curated content
What does high-quality content mean?
First of all, it should add value to the viewer. It should convey the message effectively and clearly to the target audience. So you can ask yourself when creating content: "Does my content add value/to the point?".
Being active on social media is essential for a brand when considering the fact that now, 4.8 billion people use social media. So, it would help if you cared both for your posts and your feed overall. By creating a plan for your social media strategy, you can build your online persona for your customers and promote yourself.
What are the tools I can use for content creation?
Here are some tools that you can use for your creating content for social media strategy:
Visme: It is a design tool that you can easily use to create graphic content. There are lots of content templates with an extensive library.
Grammarly: You can check the spelling and grammar of your texts.
Miro: It is a whiteboard tool. You can spark ideas with mind maps, task lists, etc. It keeps you organized.
Google Trends: You can check the popularity of a word in years. That way, you can measure your keywords, adapt them, and review similar terms.
AnswerthePublic: You can see what people are searching for with it. Discover questions about your topic and create content according to that.
Audacity: It is an audio recording tool great for beginners. You can edit and create audio content.