In recent years, a lot of talk about a new version of the operating system from Microsoft – Windows 10 Cloud. Externally, the new system will not be different from the usual Windows 10. It is a kind of its light version, which will work only with universal applications from the Store.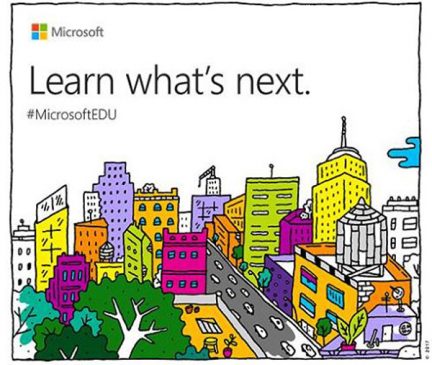 The debut of this version will take place very soon, ZDNet sources say. According to the publication, in early May, Microsoft will hold a spring press conference, and the central place in it will be allocated specifically to Windows 10 Cloud. In fact, the new OS is already available, although the company has not yet submitted it. The system can even be downloaded and installed, but there is no sense in this edition on computers and tablets with the x86 architecture – they just lose the ability to run desktop programs.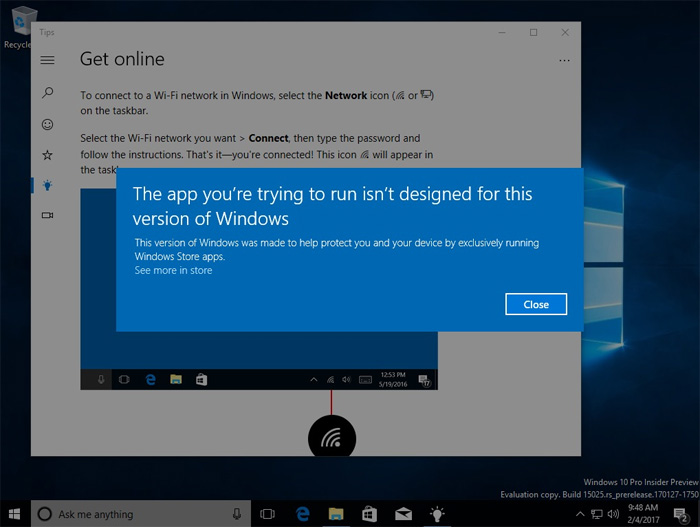 Even the Desktop App Engine Developer Tool for developers was released, with which they can port applications for Win32 to the universal platform of Windows 10. In Windows 10 Cloud, you can only run applications from the Store.
I immediately asked myself the question – why does Microsoft need a new operating system?
Devices on Qualcomm Snapdragon 835 and Windows 10 – a new step!
Just a couple of days ago, Qualcomm held an investor conference at which Steve Mollenkopf, the company's CEO, confirmed that they have the ability to provide existing PC and datacenter vendors with processors, that Snapdragon 835 will allow the creation of mobile PCs running on Windows 10, they will be on sale in the fourth calendar quarter of 2017.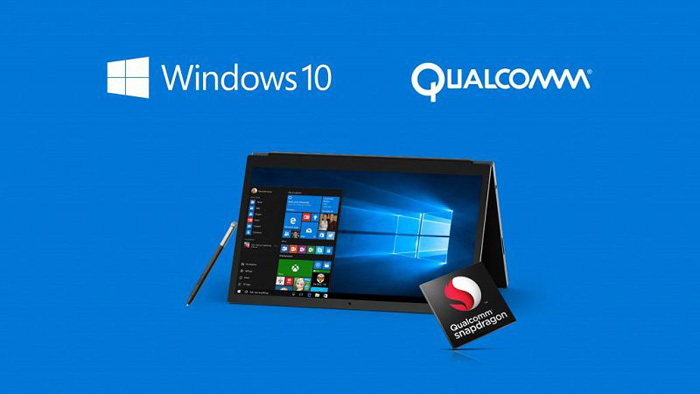 The fact that Microsoft is going to use ARM-processors (and to those primarily Qualcomm chipsets) has became known in November 2016. Then Microsoft executive vice president for Windows and devices Terry Myers said that one of the reasons why the company does not abandon the unpopular Windows 10 Mobile platform is a study of the capabilities of processors for mobile devices. According to him, the future of electronics is in the use of ARM processors and cellular communications.
In other words, we will finally see something new, different from the usual devices on Intel processors, which, perhaps, will surprise us.
Surface Cloudbook: what will it be like?
There are persistent rumors that at the conference on May 2, 2017, together with the new Windows 10 Cloud, Microsoft will also introduce a new device – a kind of hybrid tablet and laptop with a Snapdragon 835 processor. According to the company's management, it should become the main competitor of devices on Chrome OS , Which are very popular among schoolchildren and students in the US and Europe.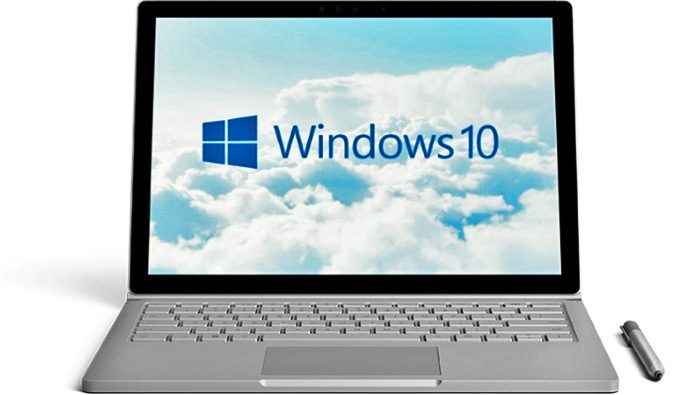 According to IDC, in 2013, the share of "chromebooks" in American schools and universities was 3%, and already in 2016 reached a mark of 49%. First of all, the chrome book is attracted by the price and battery life.
In other words, Microsoft needs to offer a device that will not be worse, or even will be better, but on the most popular operating system. Needless to say, such a device will be of more interest to a simple user. I'm sure that the gadget, capable of working on battery all day and running other applications besides the browser and text editor (Photoshop, Office, Autodesk), will be successful.
Surface Cloudbook – new Surface on Windows RT?
When there was news that Microsoft was working on a new light version of Windows 10 and was going to release a device on it, I immediately recalled the unfortunate, even the failed project of the company – Surface on Windows RT.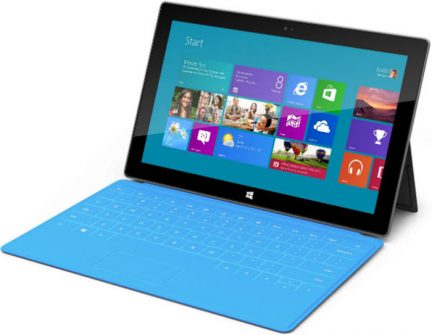 Some users and experts with a smirk read the news and, I'm sure, they are already looking forward to the moment when they will laugh at the Microsoft device again.
Let me disagree with you. Over the past few years, the company has been able to prove to everyone that it can create hybrid devices that are very popular with users. Microsoft has found the strength to close an unsuccessful project and admit mistakes.
Apple's experience has shown that one system for smartphones and tablets has not justified itself. Smartphones in the end will slowly displace the iPad. After all, sales are getting smaller every year, devices are more boring and not interesting to developers.
Perhaps Microsoft will create a hybrid that will be able to surprise with design, features and autonomy? The new device is able to launch a new round of development in the tablet market.
Will the project be successful?
It is this question that most worries developers. At stake is the image of the company, the prestige of its engineers. Failures in the smartphone market can be compensated only by a new development, a new look at the development of the IT market.
The company understands this perfectly. I am full of confidence in the success of the project and I associate it with the return to the company of such an iconic figure as Joe Belfiore, who is currently busy with Microsoft's positioning in education and work in this segment. This is just the segment to which the development of the new device is aimed.
First of all, the success of the Surface CloudBook will depend on its cost and software capabilities. If its price is comparable to that of Chromebooks, or even cheaper, and Microsoft will offer a much wider range of features and capabilities, then consumers will no doubt choose devices on Windows 10 Cloud. Now everything is in the hands of the company, because if the hybrid device is successful, then the partners will also follow the proposed trend.
It remains not long to wait: on May 2, 2017 Microsoft will hold a presentation of new devices. According to rumors, among them will be gadgets aimed at creators of graphic content and students. CloudBook can be represented exactly there.  In addition, there is information that Lenovo is currently testing a similar device. So I look forward to the event on May 2, 2017.