One of the best ways businesses can promote their brands is by increasing their social media engagement. Social media has become a vital tool in digital marketing. It can lead to the massive growth of any business, regardlvisual contentess of the size. Nearly 50% of the world's population uses social media according to Statista. That's more than 3 billion users worldwide.
All these statistics indeed prove that social media is an effective marketing tool. So if you want to get the most out of it, you need to work with a social media marketing agency.  They can even help you increase your social media engagement.
In this article, we are going to discuss social media engagement and some of the ways you can boost it. Keep on reading to explore them.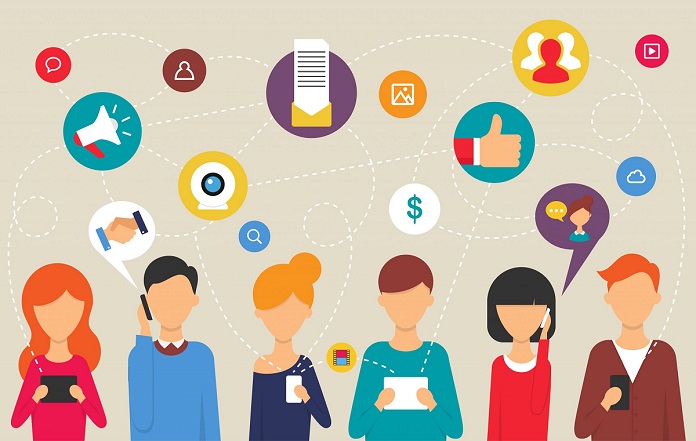 What is social media engagement?
Social media engagement is all about measuring comments, likes, and shares. For many business owners, all they want is to increase their followers. However, it should not just about having a large number of followers; it is about having an engaged audience.
You can only have an engaged audience by interacting with them and establishing a solid relationship with them. Engaging with your followers on your social media platforms can help build trust. And when they trust you, it is very easy to turn them from followers to customers.
This is why social media engagement is crucial for the growth of any business. With that said, let's look at some of the ways brands can increase their social media engagement.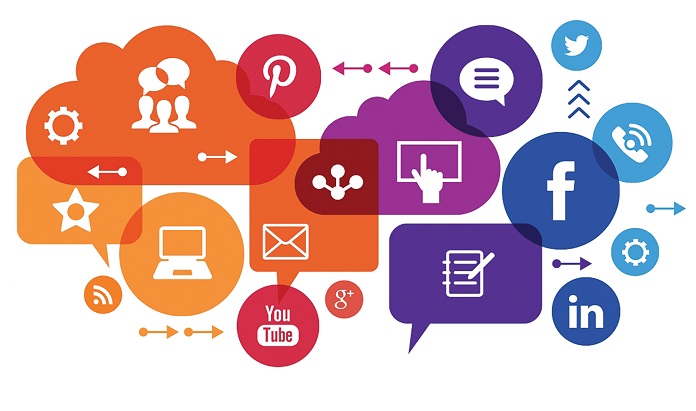 Ways to boost your social media engagement
Post content that is worth engaging with
Most brands totally fail when it comes to crafting their content. They tend to create and post irrelevant and boring content. If you want to boost your social media engagement, then you need to create content that is appealing to your audiences. The content should also promote readability and the audience can engage with. For instance, your content doesn't just have to be plain text, you can integrate visuals such as images, videos, or graphics that your audiences can relate to or make them tag their family and friends.
Post multiple times a day
It is not just about posting engaging and relevant content alone. If you want to boost your social media engagement, you need to post your content a number of times a day. Averagely, two to three posts per day can help you keep your audience engaged. However, you should not post too many times a day as this can turn off your audience, which may make them unfollow you. But you wouldn't want that, right?
If you want to increase social media engagement, then you need to be social. When people leave comments or send you private messages, that only means that they want to interact with you. You should respond to all queries and feedback, whether positive or negative. Ignoring your customers' queries only shows that you don't care about their opinions and views. And when your customers feel that they are not valued, they will automatically unfollow you.
Running contests and giveaways are also another incredible way to keep your audiences engaged. For instance, you can offer giveaways to any person who takes action, such as buying a certain product or visiting your landing page on your website. You can also run a contest and give the ultimate winner a prize, which is sponsored by your business. 
Several studies show that consumers are likely to read content that has some visuals as opposed to plain texts. Moreover, visual content is more likely to be shared on social media more than other types of content.
You can include photos of your product solving a customer's problem, or you can even include infographics about your services. Explaining to your audiences through an image or video how your product or service can help solve their problems is a great way to engage with them and capture their attention.
Final thoughts
Increasing your social media engagement is not as hard as you may think. With the right tips as the ones mentioned above, you can easily boost your social media engagement. If you have an engaged audience, you can easily turn them into customers. When that happens, not only will it increase your sales, but you will also establish a solid relationship with them. So, as a business owner, you should always strive to build trust with your audiences, and you can achieve that by increasing your social media engagement.
About the Author: Ron Evan Tamayo del Rosario
Ron Evan works for Thrive Agency as a Digital Marketing Specialist, as well as a writer who takes his time writing articles about traveling, psychology, and digital marketing. He learned about the digital marketing industry accidentally almost four years ago. He is currently based in Taiwan, taking up an MBA degree with a focus on Marketing. During his free time, he enjoys going to karaoke, window shopping, and watching Netflix.