How fast things are changing! Just yesterday, I was wearing $180 hybrid Samsung Galaxy Buds Live earbuds, and today I carry budget Haylou GT1 Plus TWS buds for little more than 20 bucks. The price difference is almost tenfold. But the sensations from the product are very pleasant. And yes, this is a headset from one of the many "daughters" of Xiaomi, although it's not as obvious.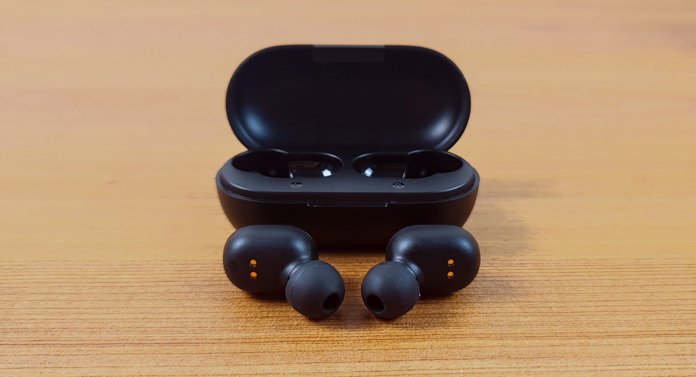 Market positioning
The headset is priced at $20+. If you buy it on AliExpress or GeekBuying, then its value never rises above 25 USD. But in many European countries it can be found in stores for about $30. And there are a lot of competitors in this price range.
Read also: Tronsmart Apollo Bold review. TWS Headset with ANC, Great Sound and Lots More
What's in the box
The price is obvious from the time you open the box. Inside, in a foam blister, there is a case with two headphones, and under it we find a microUSB cable, several spare ear tips and a warranty with manuals. That is all.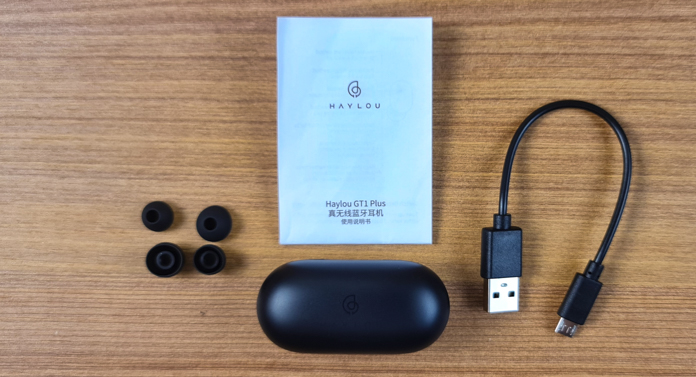 Case
And it doesn't matter. The headset is what's important, right? It comes with a black case made of matte plastic, insanely light and without a pretense of seamless design.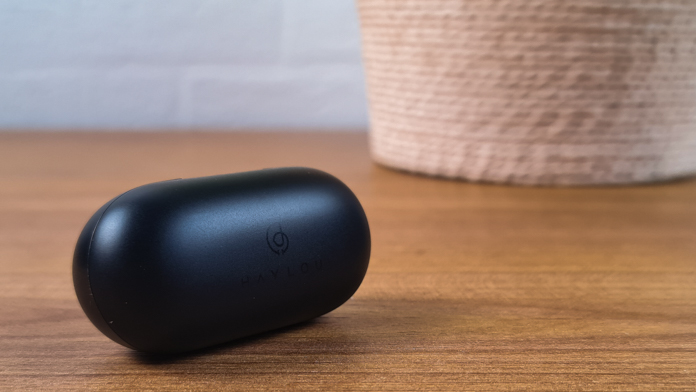 The cut line of the lower part and lid is clearly visible at a distance of five kilometers on a foggy morning, and a slightly sharp edge is a bit too sharp for my liking. It's all a but too rude.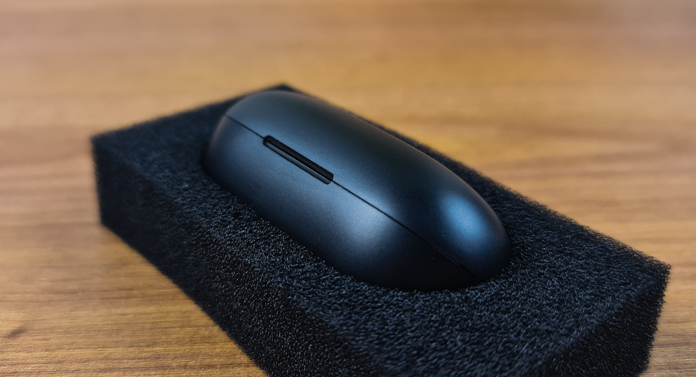 On the front there is a recess for more convenient opening of the lid. It's also very rough.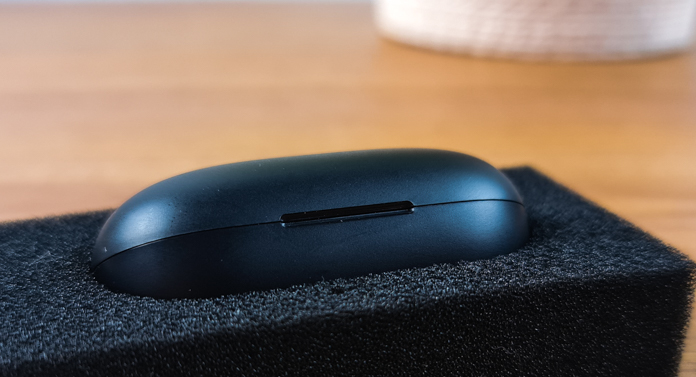 On top of the lid there is a barely visible Haylou logo.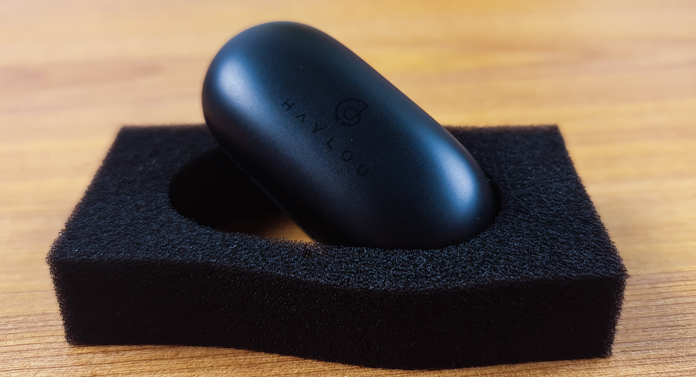 Below is technical information.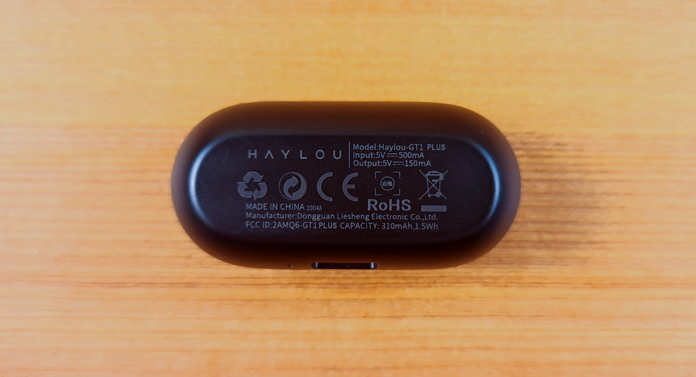 On the back there is a microUSB connector and a dark hole, which is in fact an indicator. It has one color, red, which glows when charging.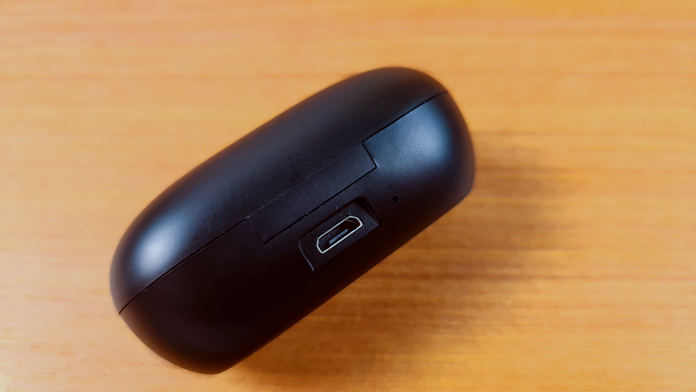 The plastic is pleasant to the touch, and there is a magnet for fixing the lid.
Read also: Panasonic RZ-S300W TWS earbuds review: A Pearl in a Modest Shell
Earphones
No less brutally simple headphones are hidden inside the case. These look like black pills in matte plastic, with an extension under the ear tip. But they are not that big, which surprised me. And in the hand they feel airy and light, but this, strangely, has its own charm.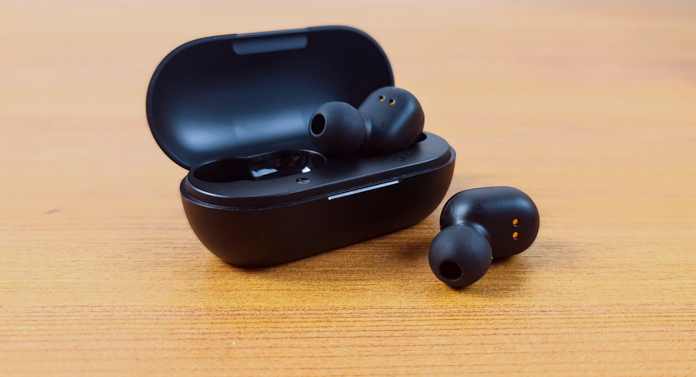 The quality of the plastic alloy is even worse here. Yes, the joints are noticeable and stick out, but at least the earphones have good build quality.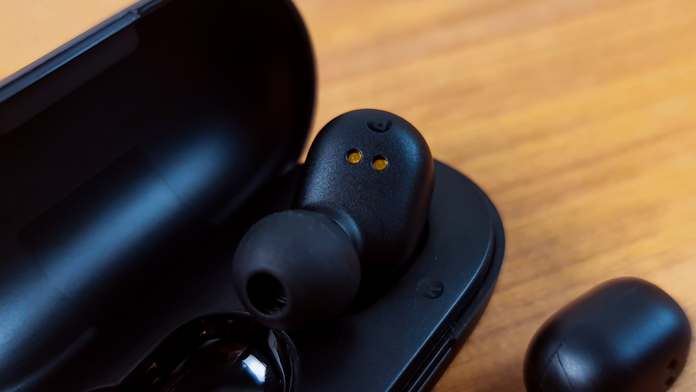 Immediately we see contacts for charging, several microphones and L/R designations.
Read also: Tronsmart Onyx Free review: True-wireless earphones with UV sterilization
Specifications
Thus far it's been modest enough, but this is where things get interesting. Inside we get a Qualcomm QCC3020. The one with Bluetooth 5.0, AptX and AAC support. And this chip is so good that it can be used in hyper-affordable premium buds, including those from JBL for about $100.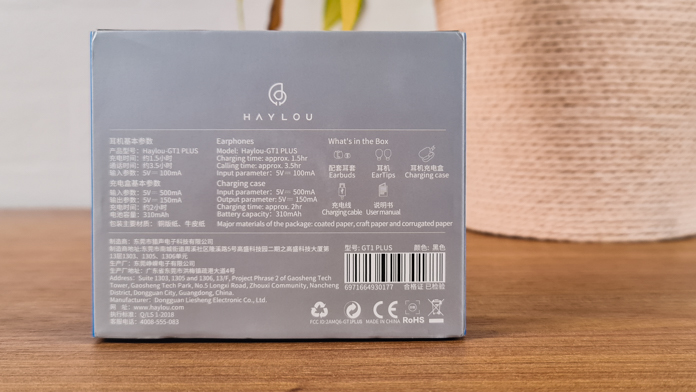 In short, interesting stuff. 7.2 mm drivers, 32 Ohm impedance, 110 dB, 20 Hz to 20 kHz frequency range. Even moisture protection is present! IPX5, but still.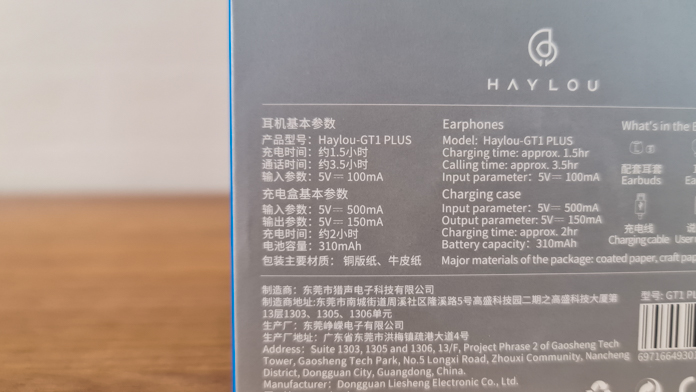 The battery allows for 5 hours of music and 11 more hours on top thanks to the case, because the capacity of lithium-ion batteries is 43 and 310 mAh respectively. The case can be charged in two hours, the headphones in it for one and a half.
Preparation
Each of the earbuds is connected to the smartphone separately, so they can work separately and independently from each other. It's surprising, since almost all my previous TWS models couldn't do this. Moreover, you connect first one earphone, and the second one connects itself, requesting permission to pair for the first time.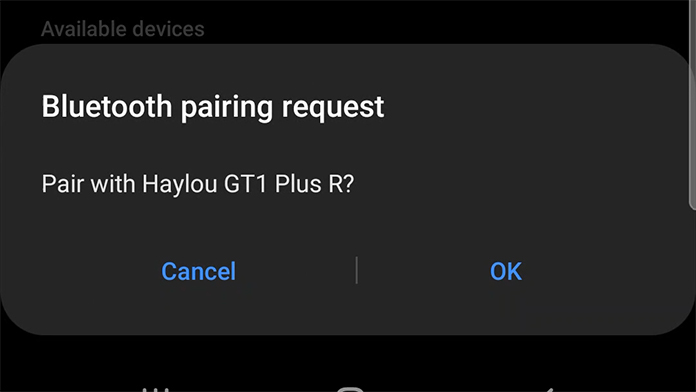 There are interesting playback features. You can use touch control and tap in a certain place, but each of the headphones is designed for its own actions. Double tap on the left one to skip the track forward, double tap on the right one to return back, triple tap on the left one to turn on the assistant.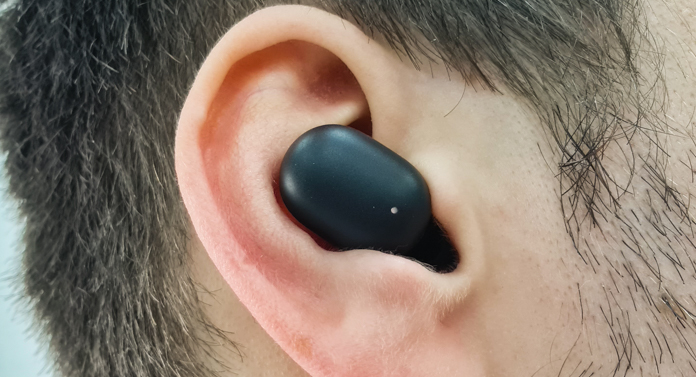 Tap on any one time to pause, double tap on any one during a call to accept or end it. Squeezing cancels the call. Squeezing any after receiving a call switches the sound source from the headset to the phone and vice versa. You can turn on an earphone by pressing it for 2 seconds, and turn it off by pressing it for 4 seconds.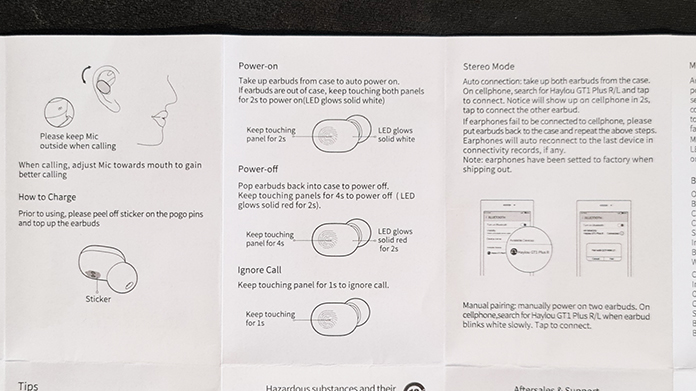 The latter are needed only if the headphones for some reason turned off by themselves. Obviously, in the case they turn off and charge. You have to get used to the buds, but after that it's plain sailing.
Experience
The headphones fit great, even with standard ear tips. Passive noise control works perfectly.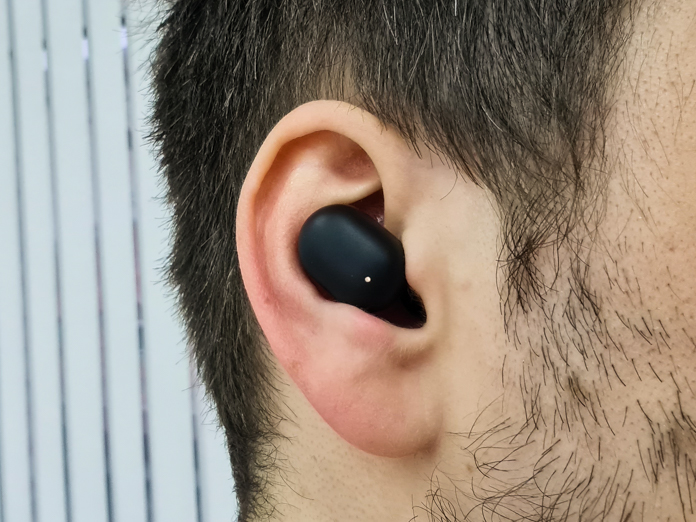 BUT! The point of contact can only be found out of habit – it is NOT marked in ANY WAY on the PERFECTLY SMOOTH body of the ABSOLUTELY OVAL earphone.
And yes, you have to get used to it. When I first tried to take a call, I was confused for about half a minute, poking my finger at all the edges of the earbud. At least some tactile groove is a must… but then again, this is the price of simplicity.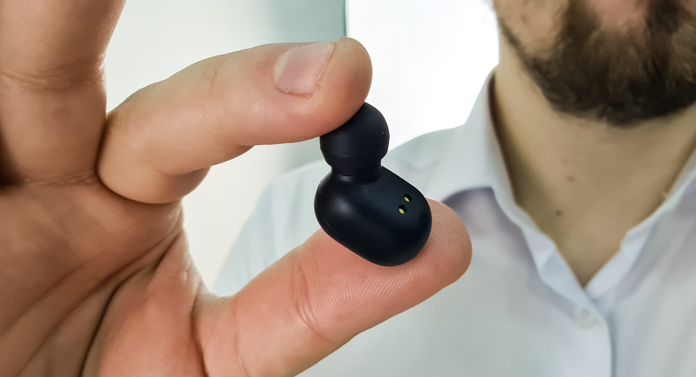 In terms of sound quality… You know, not bad. For a pittance, a headset like that shouldn't sound good at all. But it plays okay. It's a little flat, and bass is heard rather than felt. But the GT1 Plus offers clear frequencies, especially the middle ones, and I did not notice any distortion – AptX and AAC do their work.
True, the volume was a little disappointing – and no, you cannot change it with the buds themselves.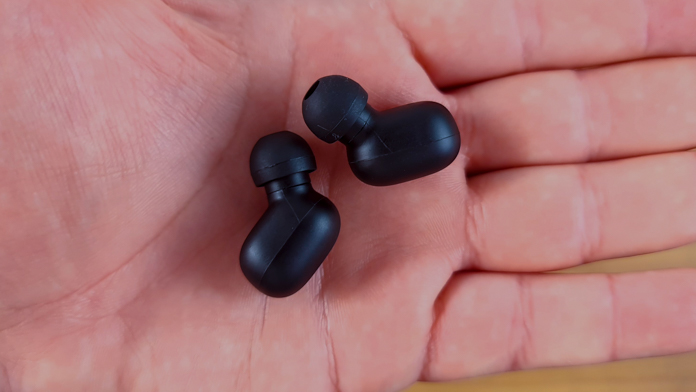 The quality of the microphone is average. Even if does try to block noise, it fails most of the time. Especially when compared with more expensive models.
Read also: Tronsmart Onyx Neo review – Impressive TWS headphones on a budget
Verdict
Good. For 20 bucks it's amazing! This is not an audiophile's treasure, and any multi-driver earphones are much better. And yes, Huawei saved a lot on design and materials. That made it possible to work on the main thing – on the sound and the battery. For this money, Xiaomi Haylou GT1 Plus are simply phenomenal buds.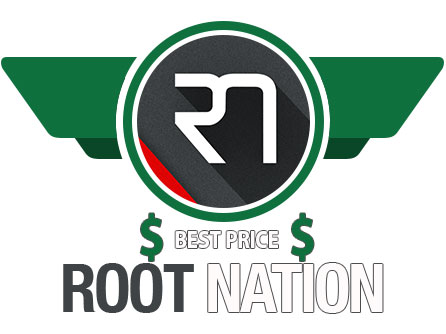 Prices
Official Store on AliExpress
Subscribe to our accounts: