The new Huawei nova 10 Pro pleasantly surprised in technical terms. Flagship features, additional features, technical improvements. But most importantly, this model was able to cause emotions: from surprise to real admiration. Therefore, I could not wait to learn more about this novelty.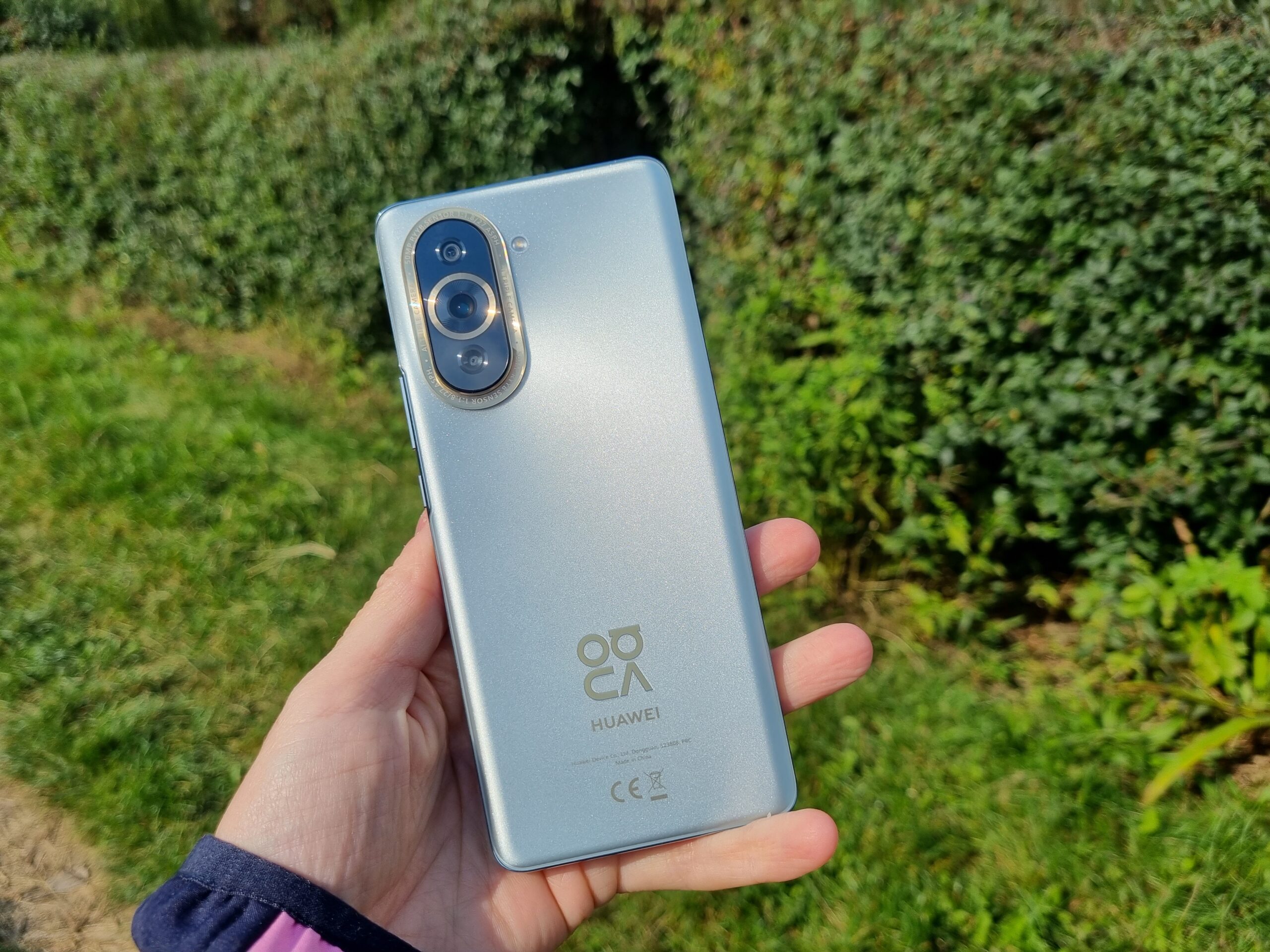 Read also: Huawei P50 Pro review: fantastic flagship that no one will buy
Positioning and price
The new top line includes two models – Huawei nova 10 and Huawei nova 10 Pro. And in the coming weeks we are waiting for the presentation of Huawei Nova 10 SE, a more budget model.
The Pro version, compared to the regular one, has a larger 3K screen (6.78 inches, 1200×2652), a larger 4500 mAh battery and faster charging by 100W, and boasts an additional 8MP front camera.
In this review we will talk about nova 10 Pro. This is not a "full-size" flagship like, for example, P50 Pro, but a fairly powerful model at a fairly affordable price.
By the way, about the price! According to preliminary data, the cost of Huawei nova 10 Pro will be approximately 530 euros – not so little, but not much. There is no data on deliveries to Ukraine yet.
However, the question remains, is the phone worth the money, and how can we comfort users who have already spent a fortune to buy the Pro? Fortunately, we had the opportunity to get acquainted with the model before its release. So let's tell you about all this in turn!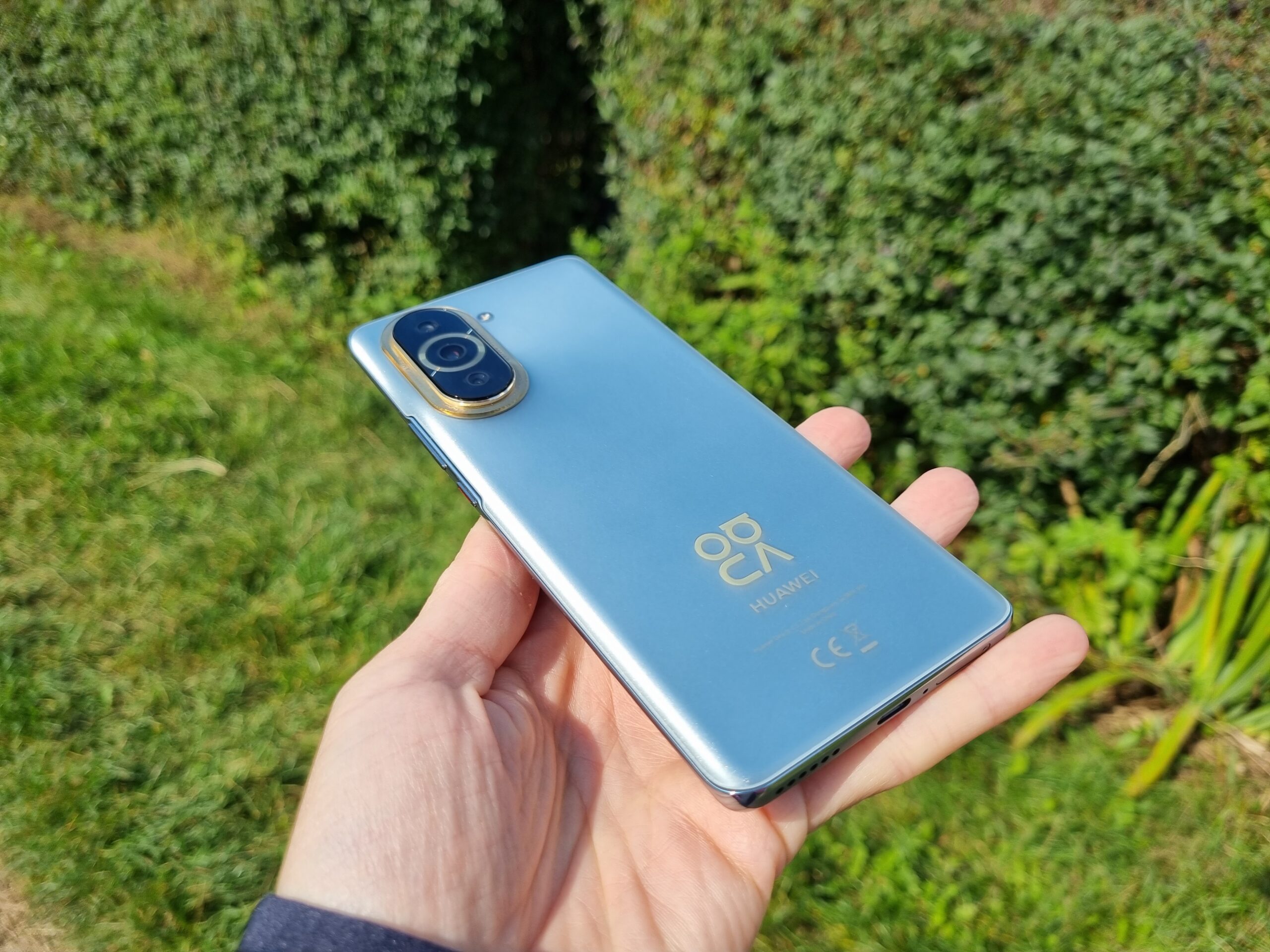 Read also: HUAWEI FreeBuds Pro 2 TWS Earphones Review: Love At First Touch
Specifications of Huawei nova 10 Pro
Display: 6,78″ OLED, P3 color palette (1 billion colors), 2652×1200 resolution, 120 Hz refresh rate (300 Hz touch sampling rate)
Processor and operating system: Qualcomm Snapdragon 778G 4G, EMUI 12 (Android 12)
Memory: 8 GB RAM / 256 GB ROM
Battery: 4500 mAh; 100W fast charging, 0% to 100% in 20 minutes
Main camera: 50 MP (f/1.8) Ultra Vision RYYB; 8 MP (f/2.2) 112° wide-angle; 2 MP (f/2.4) depth sensor; night mode; AI; AI Snapshot; Follow Focus
Front camera: 60 MP (f/2.4) camera with 100° field of view, QPD autofocus; 8 MP (f/2.2) with 2x and 5x zoom; selfie zoom 0.7x – 5x; dual mode – dual camera view, ultra-wide 4K video
Connectivity: Dual-SIM, 802.11 a/b/g/n/ac/ax, 2.4GHz/5GHz, 2×2 MIMO, HE16, Bluetooth 5.2, NFC, GPS, AGPS, Glonass, BeiDou, Galileo
Dimensions: 164.24×74.45×7.88mm
Optional: Under-screen fingerprint scanner, available colors are gray, black.
Delivery set
Let me warn you that there will be a lot of emotions in this review, but do not be afraid, these emotions will be as positive as possible. The package contains everything you need – the phone itself, a charger, a SIM tray eject tool and a silicone case. Each component is packed perfectly, the phone is well protected during transportation.
As for the case – it is of high quality and I used it throughout the testing period. It is convenient that it does not hide the beauty of the back panel, like other colored cases.
This set would not stand out, if not for one thing: a huge charger, which surprised me. Take a look at the photo to understand that I am not exaggerating at all. But this size of the charger is quite justified – if you want as much as 100 W of fast charging, you will have to consider the size of the accessories.
Read also: Huawei MateBook X Pro 2022 Review: The Promised MacBook Killer?
Design, construction, layout of elements
Looking at the entire nova series, you can trace the trend "We want changes in design, and we just bring them to life". You just need to look at other new Huawei devices to understand that finally there will be changes in the market, we have waited for non-standard solutions.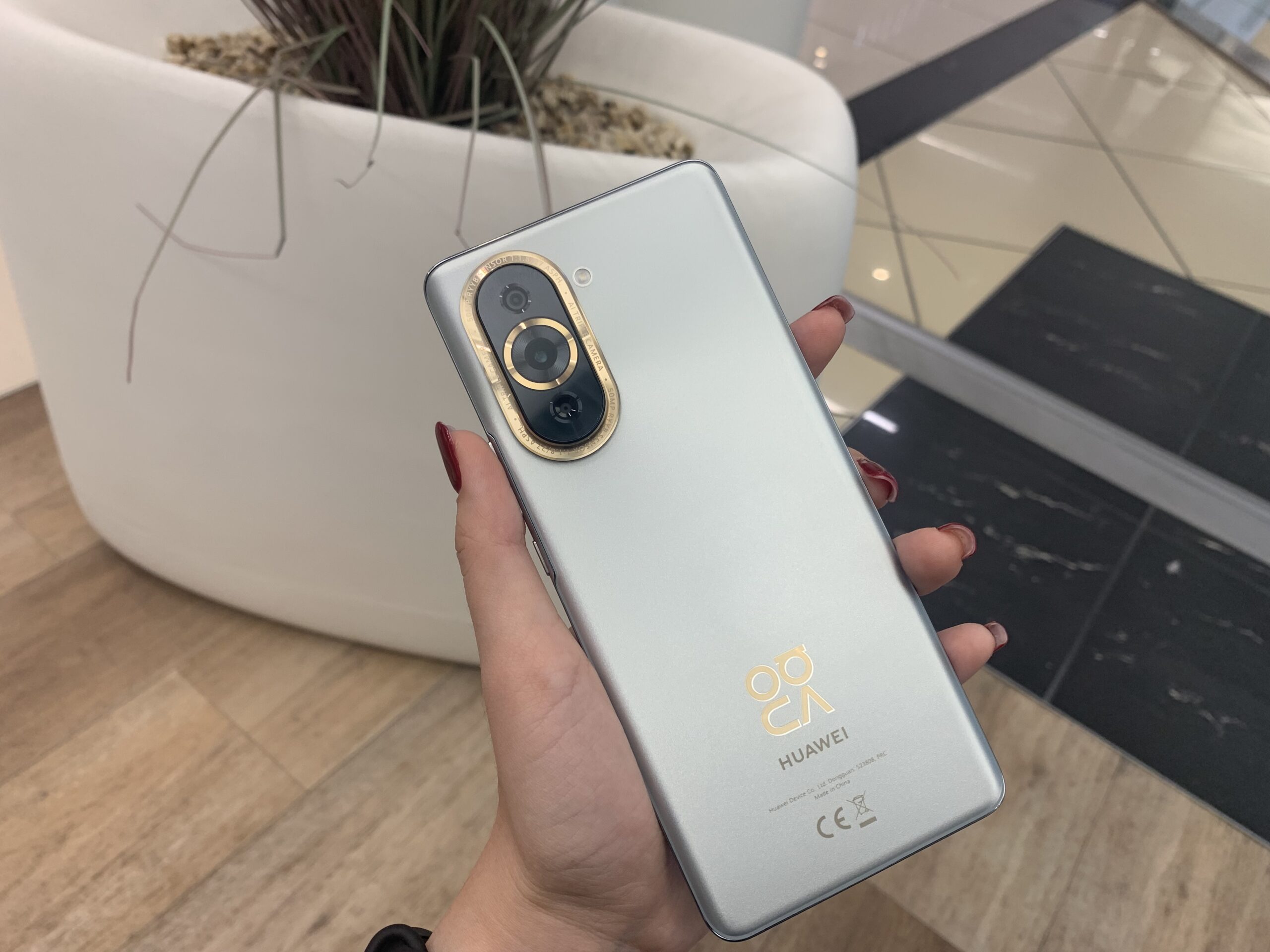 When creating the nova 10 line, manufacturers were inspired by space, starlight. Therefore, we have a design that fires the imagination and looks very beautiful.
We can buy Huawei nova 10 Pro in black or gray, in our test the gray version is presented.
The user immediately understands that he is dealing with an expensive device. Premium appearance and materials, impeccable build, original design. The case is quite large (because of the large screen), but at the same time thin and light.
The screen is protected by tempered glass, but the type of glass is not specified. There is also a protective film from the very beginning.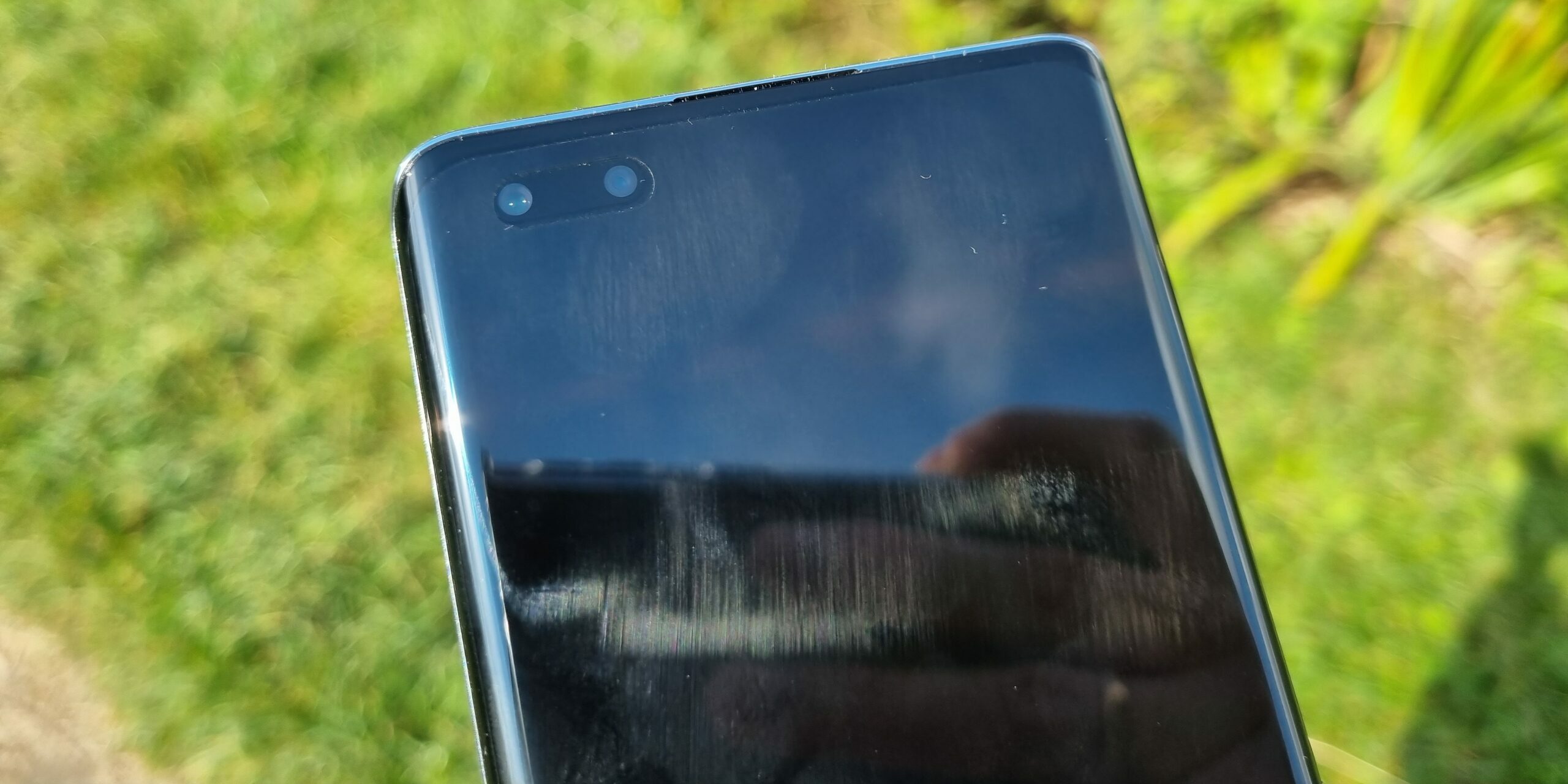 The front panel of Huawei nova 10 Pro has two modules in the upper left corner for group and portrait photos. Because of this, instead of a modest "hole" we have a huge black hole. I would prefer that there was only one camera module in front, now it does not look very good. Of course, the notch can be masked in the settings, but then we will have a huge black strip on top.
The screen bezels are almost invisible, I would say that there are no bezels at all, because the screen is curved as if endless. I know that many users do not like such screens. They say that among the disadvantages are the inability to effectively choose a protective film (I do not think it is important, with modern glass you can live without a film), false touches (I did not experience this), distortion of the image from the sides (I would not have said that it is distorted even a little).
I like screens like this. First of all, I think they are BEAUTIFUL. The screen really seems "endless" because the side bezels are almost invisible. Secondly, this solution is ergonomic. The rounded edges make the phone narrower. As a result, it lies better in the hand and it is more convenient to operate it with one hand.
All physical buttons of Huawei nova 10 Pro are located on the right side (unlock button and dual volume button). The SIM card eject tray is located at the bottom.
The downside may be that the manufacturer has abandoned the 3.5 mm (minijack) jack. You should buy wireless headphones if you don't already have them.
The most interesting design element is, of course, the rear panel. The combination of "silver" and "gold" in this case was very successful. The phone is well thought out and looks harmonious. The panel shimmers in the sun and therefore looks even more interesting. It is pleasant to use such an original gadget, you immediately feel special.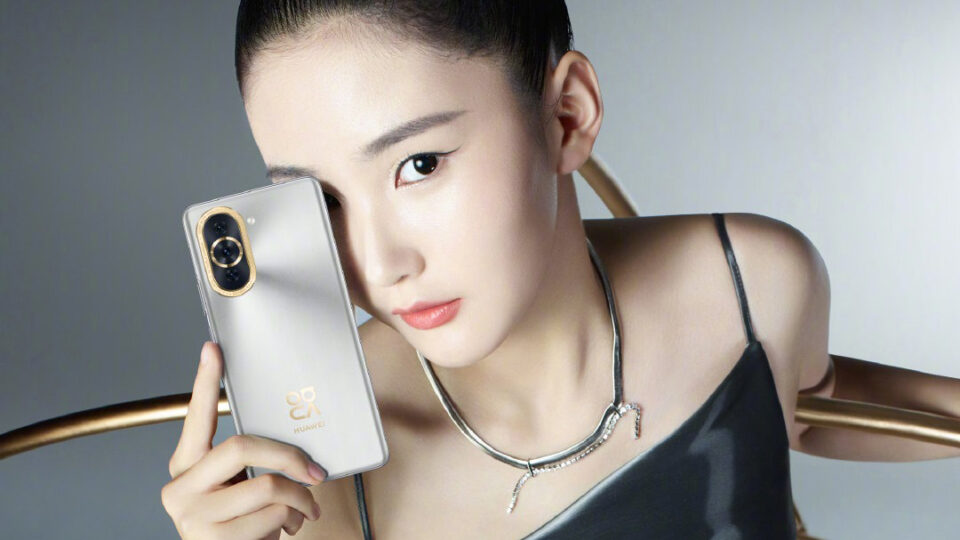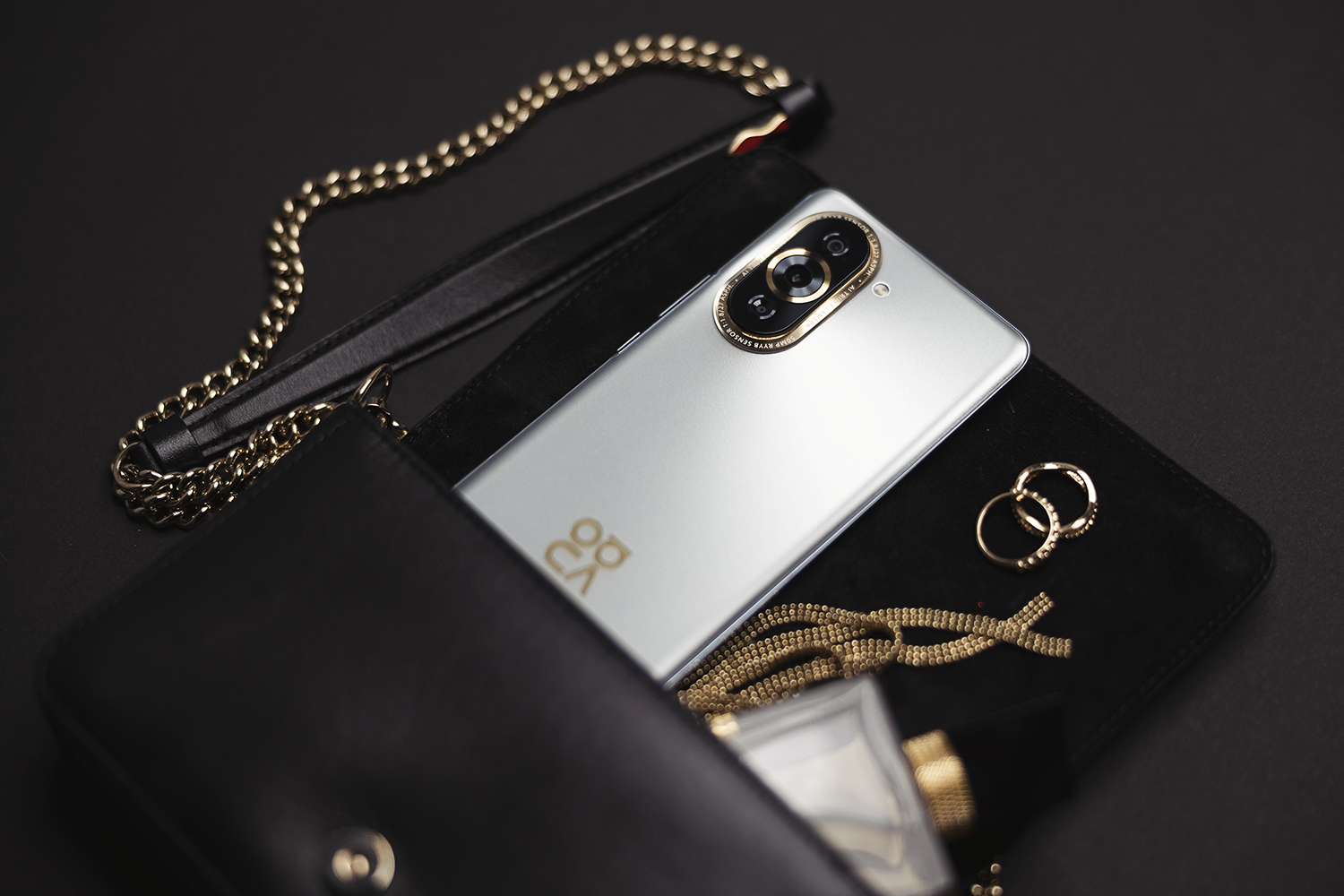 The back panel has a fine-grained texture. On nova 10 Pro it is matte, very pleasant to the touch and completely free of fingerprints.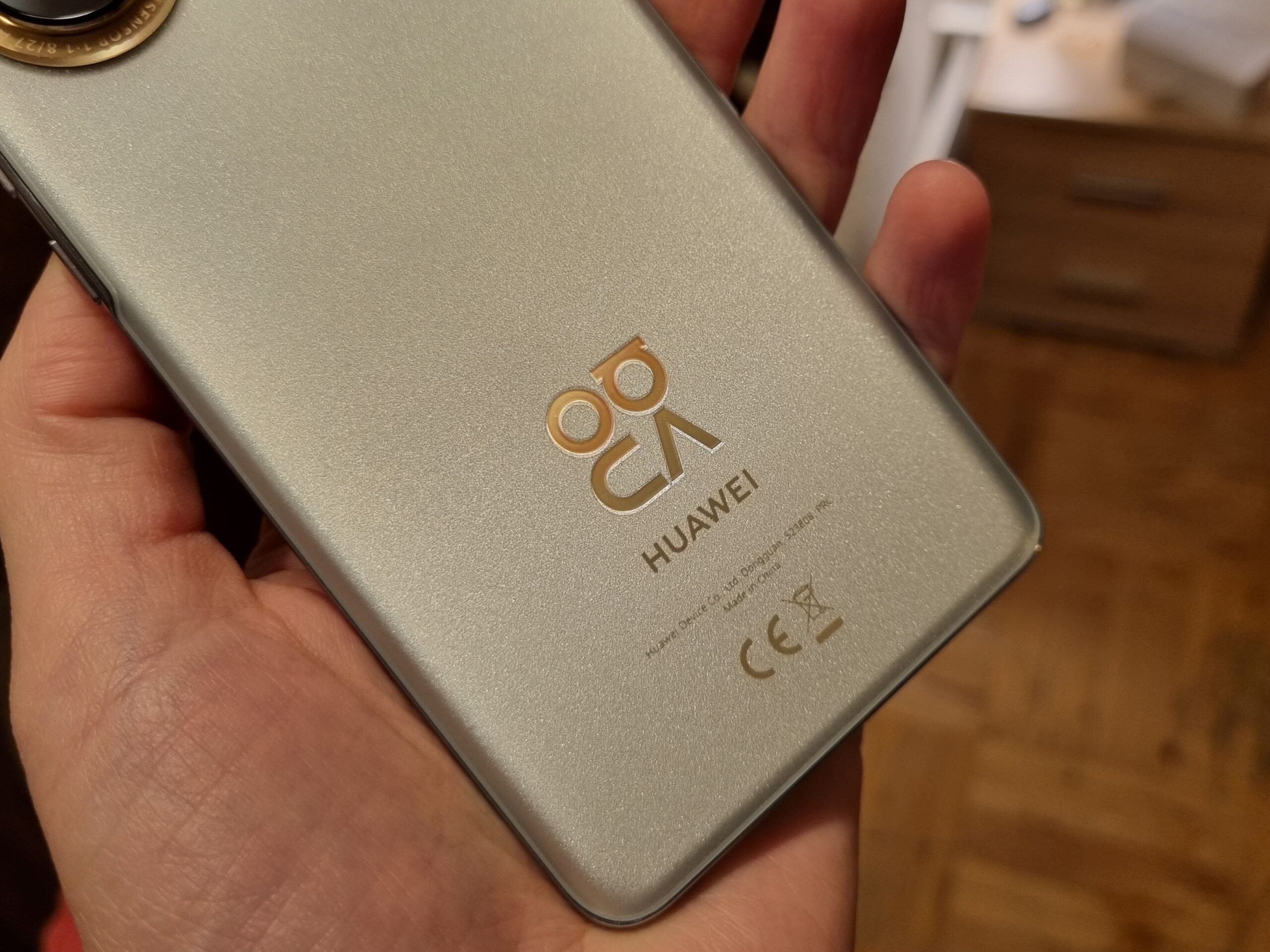 The camera block really resembles an orbit surrounded by gold. It protrudes strongly above the body. The design of the camera island is non-trivial, impressive. But not everyone may like it, someone will say that it is a bit kitsch. In any case, it catches the eye! And what else do you need, especially for influencers?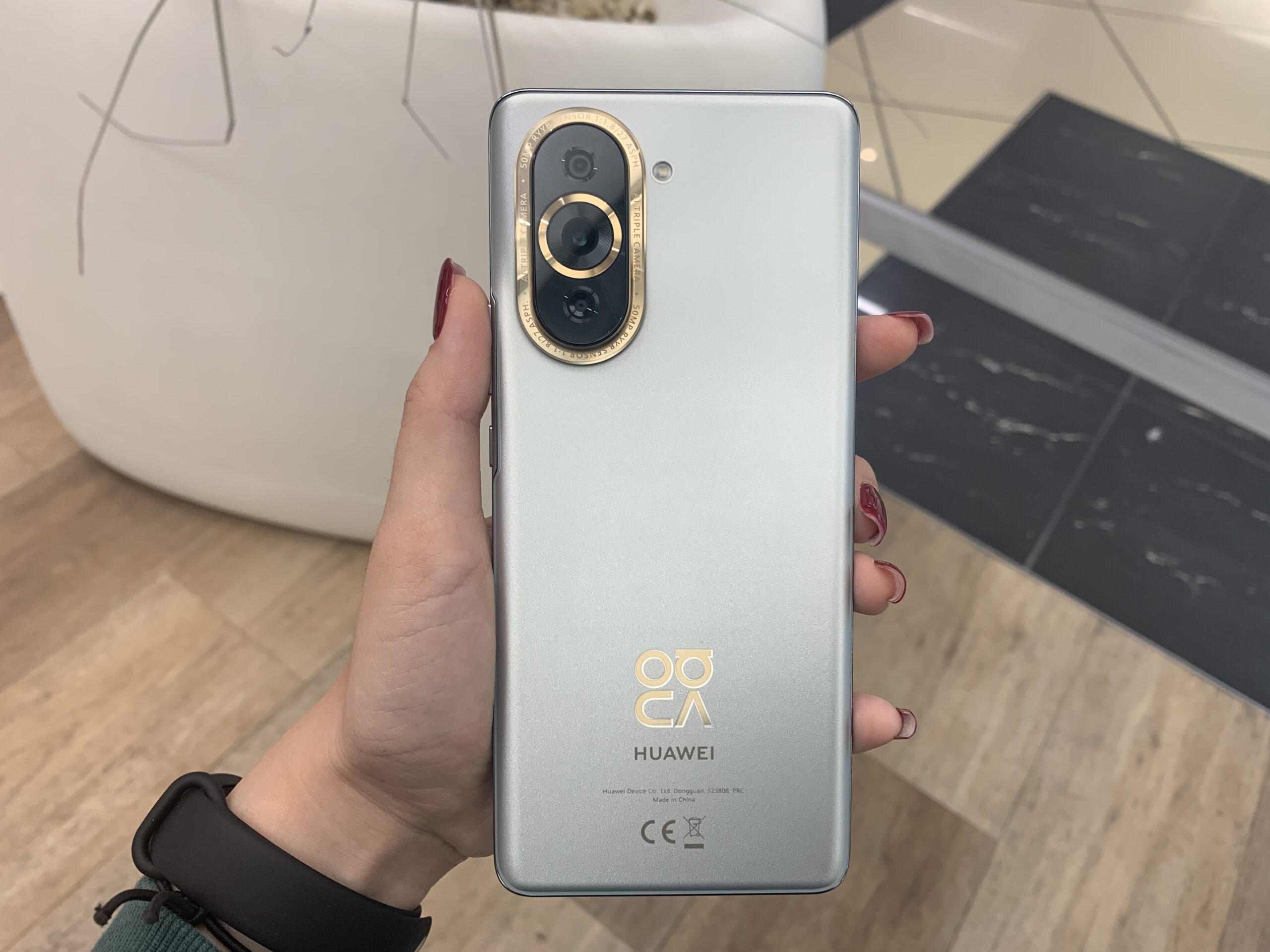 As you can see, Huawei nova 10 Pro really looks great. The build is perfect. The design is controversial, but modern, Huawei demonstrates its own vision of future phones.
Read also: Huawei nova Y70 Review: Decent Budget Phone with 6000 mAh
Huawei nova 10 Pro dispaly
The screen, as I said, is large and curved at the edges, which creates an infinity effect. A large screen is always nice: more content will fit, you will see more elements on pages, in applications, etc.
Huawei nova 10 Pro is equipped with a 6.78-inch OLED screen with a refresh rate of 120 Hz. This frequency gives a perfectly smooth image in any task, and is especially useful in games – the flagship should have the frequency at the highest level in any case. But if you want to save battery life, you can choose 60 Hz mode.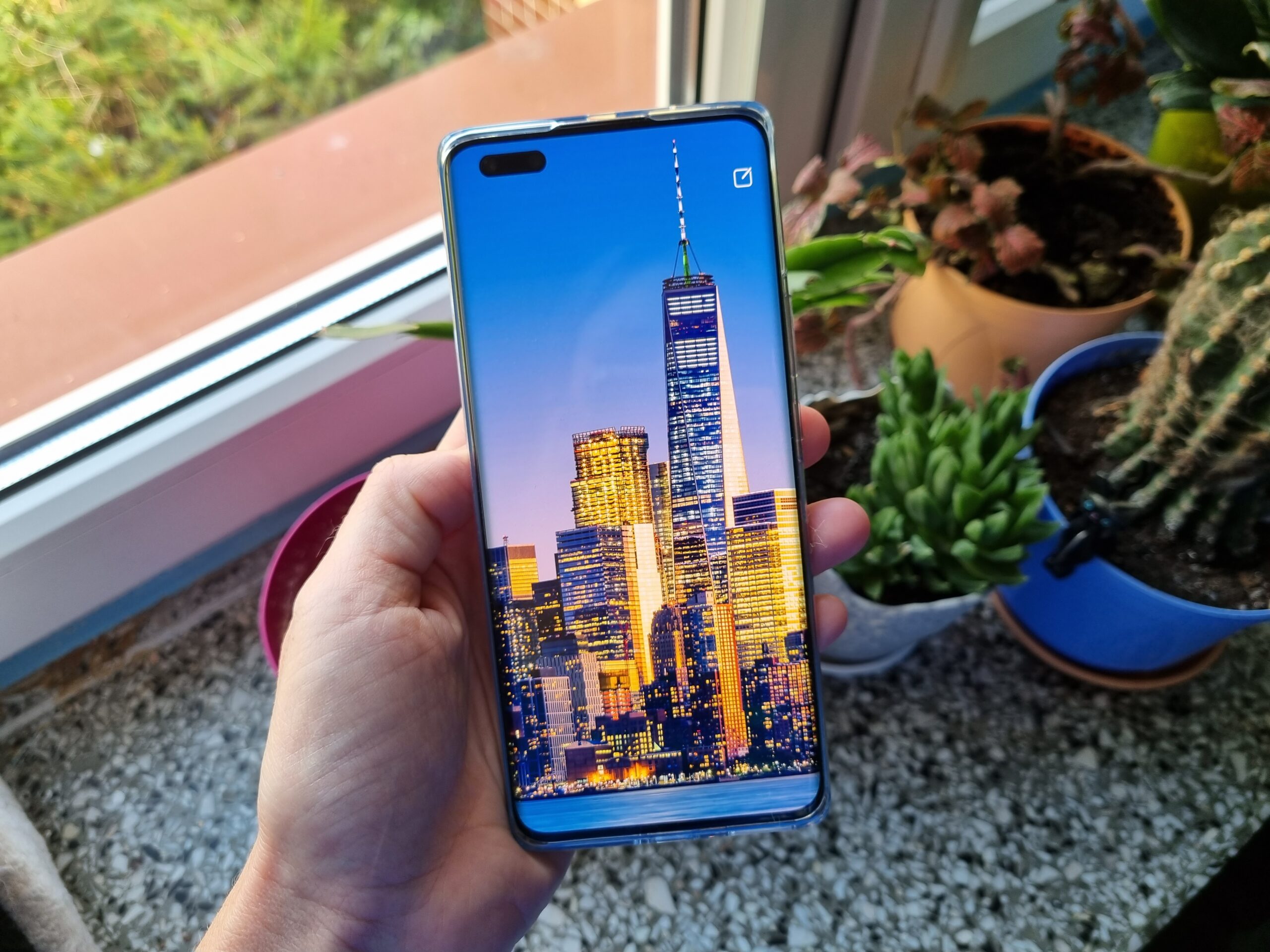 The screen resolution of Huawei nova 10 Pro is 2652×1200 px. This is higher than most flagships (the standard today is 1080×2400). So, the first thing that caught my attention was the clarity of even the tiniest fonts on the screen.
Huawei nova 10 Pro supports P3 color gamut and HDR10 video. In short, these technologies provide a smoother and juicier image when watching videos and just in everyday use of the gadget. The P3 color gamut includes more than 2,000 color calibrations (five times higher color accuracy and 25% more color gamut coverage).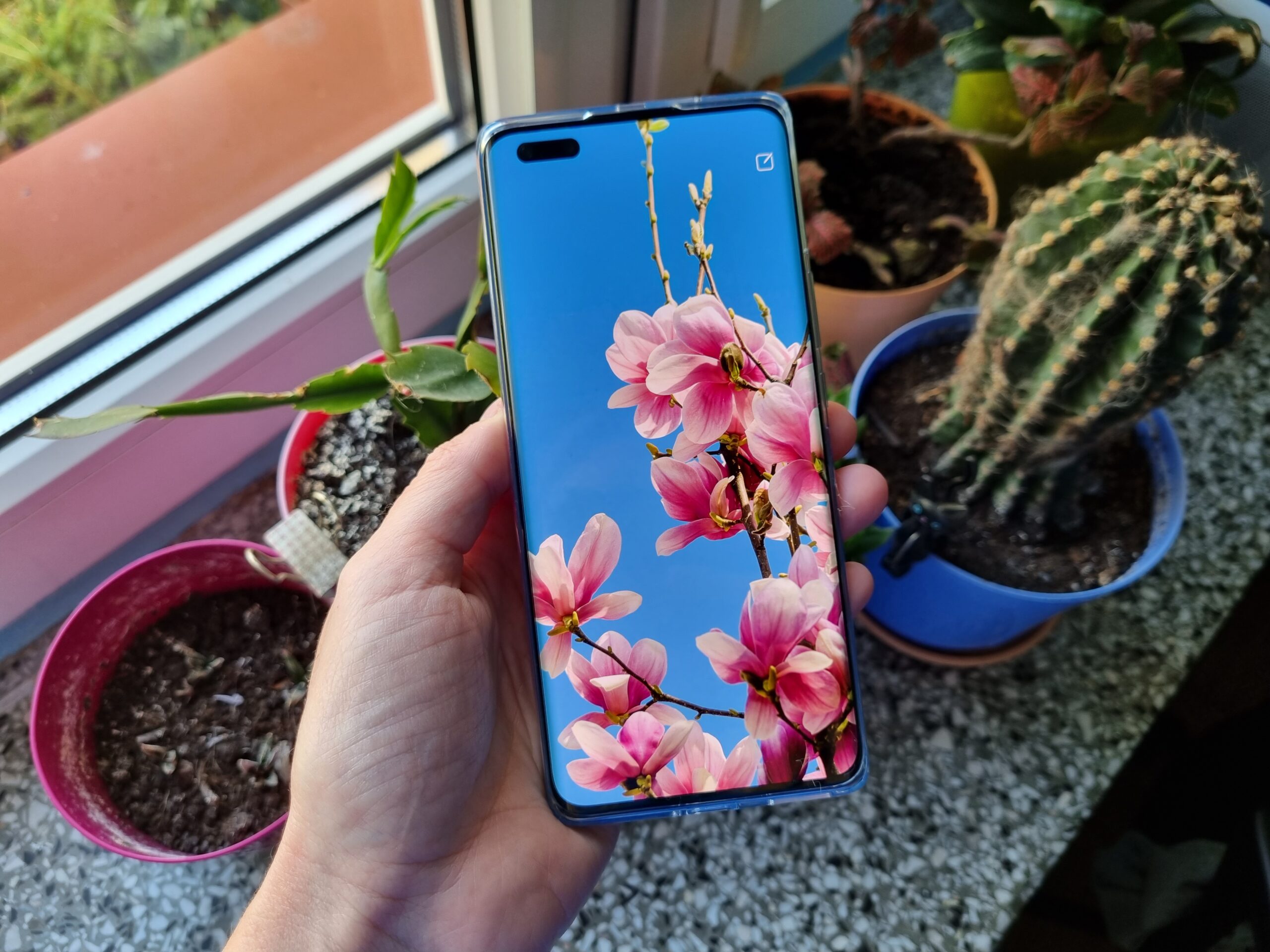 The image is juicy, and in general the display of nova 10 Pro is excellent, worthy of an expensive flagship device – this applies to both color reproduction and viewing angles, black depth and so on.
When it comes to customization, there are many options. You can choose a dark theme, eye protection (blue glow reduction), reading mode (for e-book lovers), color temperature and color tone, font and screen size, especially of the displayed photos. The resolution can also be set to maximum, reduced or automatic.
The brightness of the screen at the maximum level even hurts the eyes a little, so on a sunny day you will definitely see all the elements.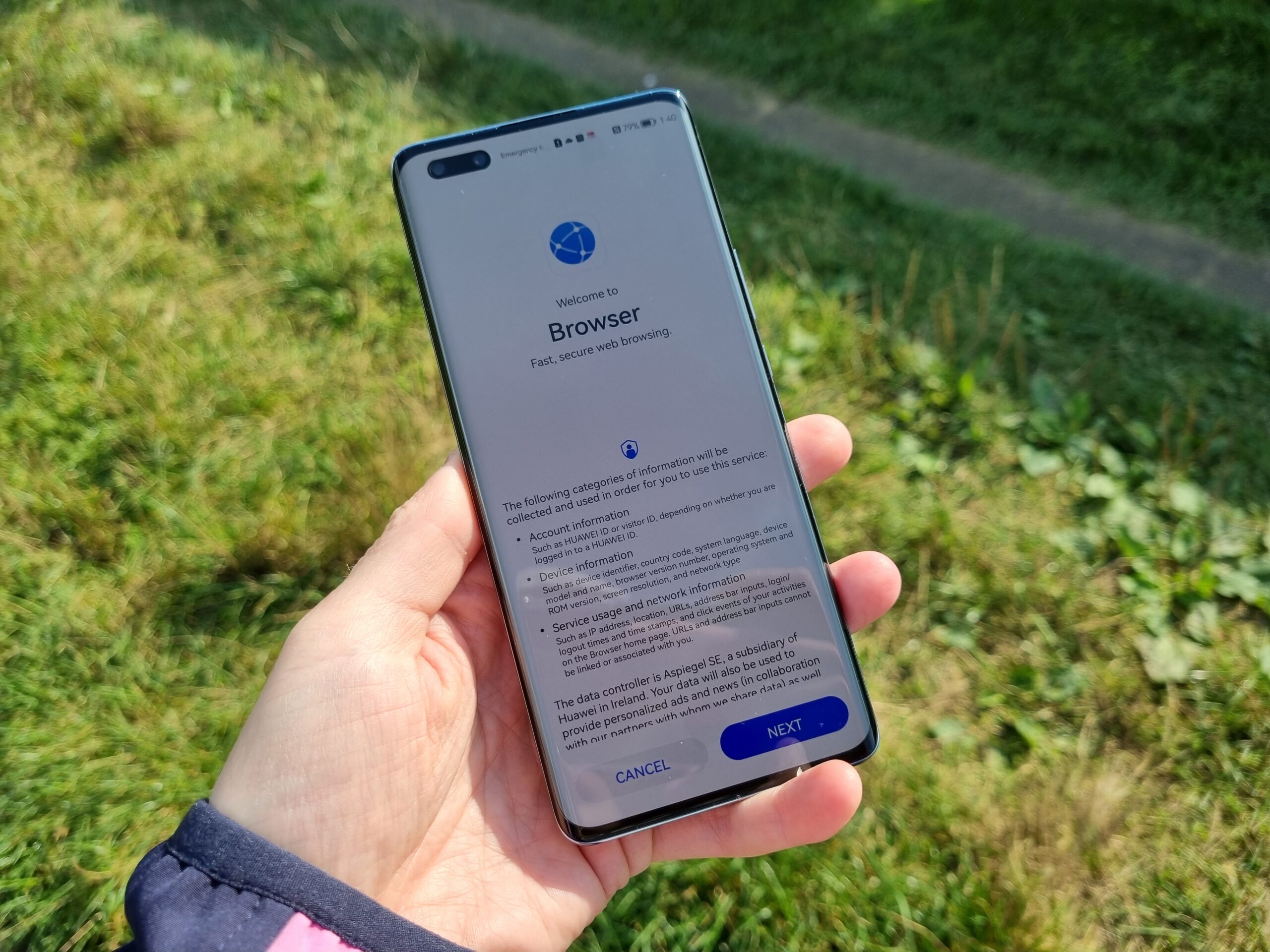 Nova 10 Pro also has an AoD (Always on display) mode. Its appearance is easy to customize according to your needs, there are many customization options, for example, according to day and night schedule or season. It can also be turned on for a specific time by touching the screen.
Read also: Huawei Watch Fit 2 Review: Stylish and Hi-Tech
Hardware and performance
It is worth saying right away that the phone has enough memory – 8 GB of RAM and 256 GB of built-in memory, so you don't have to mess with memory expansion (there is no microSD slot, even if you wanted it).
The smartphone has a new Qualcomm Snapdragon 778G 4G chip, which provides high performance. This is a powerful chipset, similar to last year's flagship Qualcomm Snapdragon 888. But it is, however, far from the current Snapdragon 8 Gen 1 according to synthetic tests. Well, nova 10 Pro is not a flagship, but rather a modern "flagship killer". In any case, the smartphone is fast in all tasks.
In games, the smartphone performed well, giving decent fps at high graphics settings. Huawei has thought about the fact that during long gaming sessions with high settings, the phone, of course, can heat up. But in this case, this is not a problem, because nova 10 Pro has Turbo mode. The mode is activated by long pressing on the center of the screen, while the smartphone must be connected to a power source. Thanks to Turbo mode, the phone will remain only slightly warm, and the user will receive both charging and the opportunity to play their favorite games.
Sound of Huawei nova 10 Pro
The sound is clear, pleasant, loud. There is enough bass too. The smartphone has dual stereo speakers and an 80-degree ultra-wide sound field in the Histen system. The 3D sound rhythm function is responsible for the feeling of volume, so we can plunge into the virtual or musical world and enjoy the sound or dialogues.
Supported codecs: SBC, AAC, LDAC and L2HC. In the settings you can find Huawei Histen effects with the settings "3D sound", "authentic" or "standard" (to save battery power).
I also note that nova 10 Pro has a pleasant tactile vibration, not every smartphone has this.
Data transfer
Huawei nova 10 Pro supports Wi-Fi 6, Bluetooth 5.2, NFC, all current types of satellite navigation. There is no 5G, but this is not critical. In my opinion, 4G speed is more than enough. Although objectively it is, of course, a minus, because the rest of the flagships, and even many "mid-range" phones for $160, have such a function.
Ways of unlocking
Huawei offers standard unlocking methods. You can set up unlocking by face or fingerprint (scanner built into the screen) or a special password.
I am a fan of the "put your finger and it's done" method. Each phone has its own specific features when it comes to unlocking a smartphone, but the new Huawei does really well with all methods. But this is not the case with every phone, for example, my iPhone does not always "recognize" me, and it is very annoying, in addition, there is no possibility of unlocking with your finger, the only alternative to the "face" is the code, which also takes a lot of time. However, Huawei has instant face unlocking, there are no problems, in a less lit room the phone also "recognizes" you and unlocks the gadget.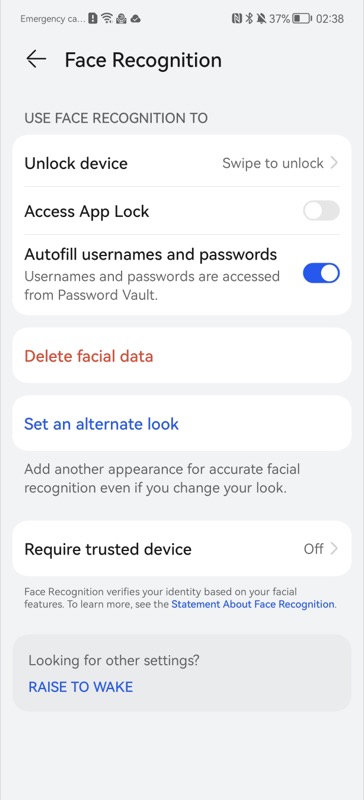 I believe that "finger" is the best, easiest, fastest method, so I used only it during testing.
Read also: Huawei MateView monitor review: Good looks, and what else?
Huawei nova 10 Pro cameras
In the new series, Huawei places a strong emphasis on photographic capabilities. The main camera of the nova 10 series smartphones is a 50MP RYYB Ultra Vision module combined with an 8MP ultra-wide-angle macro lens with autofocus support, which makes it easy to capture the subject. The modules are complemented by a system of deep image analysis.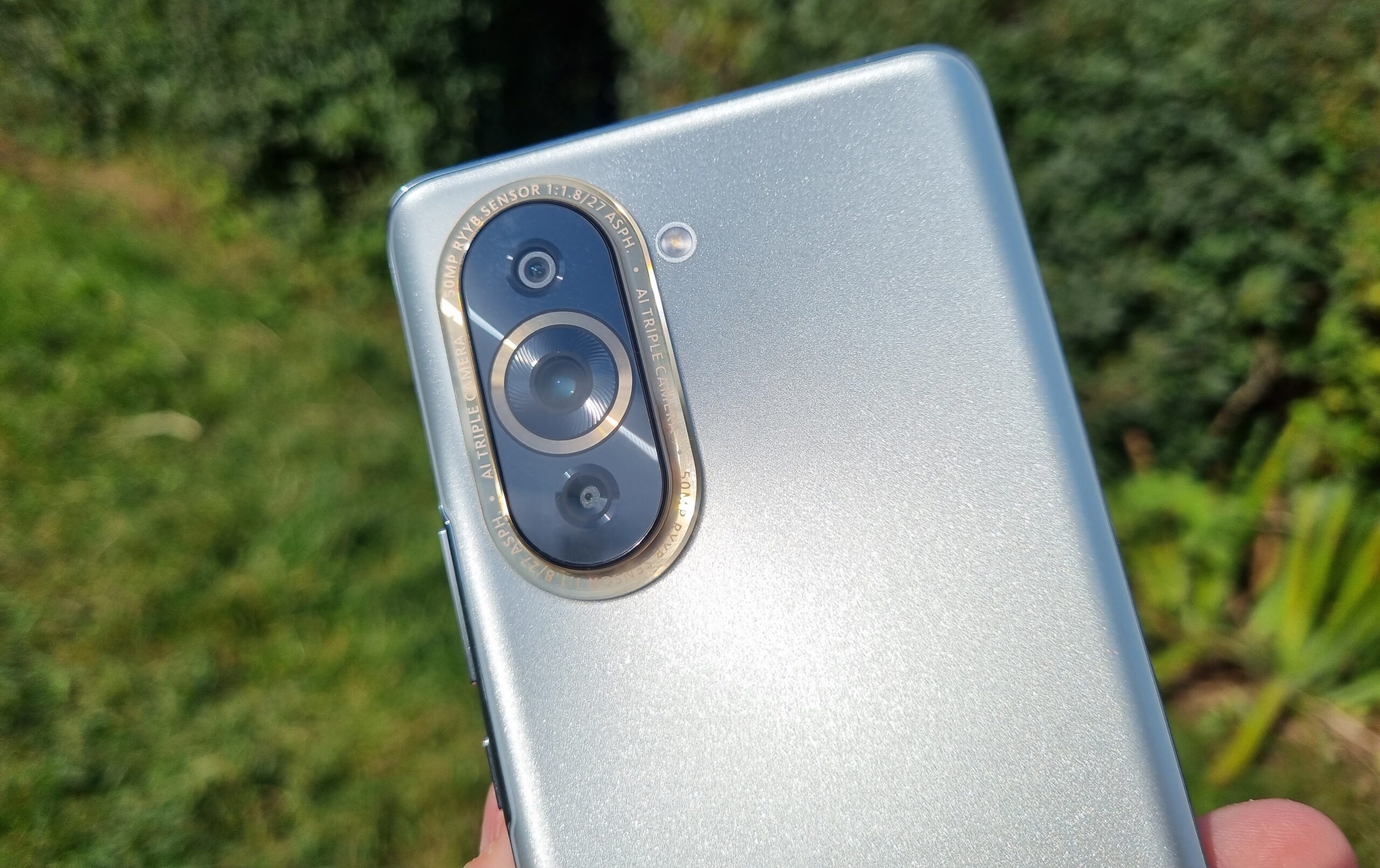 Main module
The large 1/1.56-inch 50-megapixel sensor (as in the P50 Pro) provides high light sensitivity, allowing users to take high-quality pictures. Huawei's flagship RYYB color filter array replaces green pixels in the sensor with yellow ones, increasing brightness by 40%. The camera's light sensitivity reaches ISO 400000, which effectively improves the quality of low-light shooting for clear night shots with high detail. In practice, this means that you will get a high level of detail and good resolution of the created images.
The main module creates beautiful natural images. The pictures are of high quality and detailed. It is nice that when you enlarge the photo, you can see what is not visible at first glance.
ALL PHOTOS FROM HUAWEI NOVA 10 PRO IN ORIGINAL RESOLUTION 
Lightning fast autofocus with four-phase detection and zero shutter lag technology allows you to capture moments. Both the front and rear cameras of the nova 10 series smartphones support motion blur. When taking photos, simply select the motion effect and then you can take photos with a blurred background.
Huawei nova 10 Pro supports portrait shooting with a mirror bokeh effect, the shutter release triggers portrait segmentation at the pixel level. In a landscape photo, you can accurately highlight the features of the object.
We also have 2x magnification without loss of quality. Examples:
Wide angle module + macro
The quality of photos from the wide-angle camera is good, only slightly deteriorating color reproduction. For comparison: photos from the basic module (left) and wide-angle (right):
The wide-angle lens, thanks to the presence of autofocus, can take macro pictures from a distance of 2 cm. When you get very close to the subject, the camera will automatically switch to macro mode, helping you to take a picture of a beautiful flower or plant. Examples:
Check out my wonderful bee!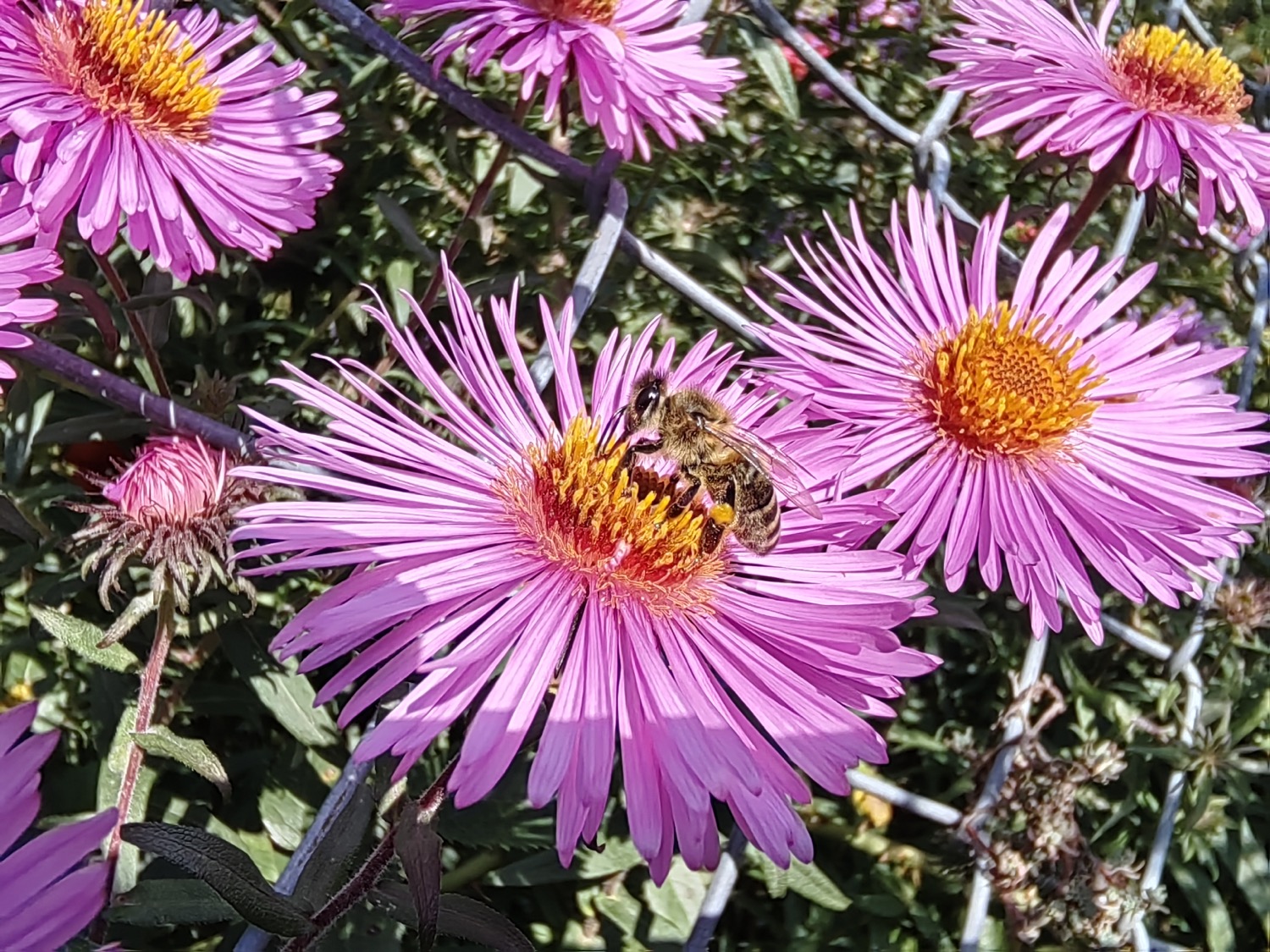 The wide-angle module also takes portrait photos with bokeh effect. Thanks to artificial intelligence algorithms such as raw composition analysis, semantic analysis, light enhancement, skin brightness and 3D shadows, performance in all scenarios, whether front lighting, backlighting or high dynamic range, has been significantly improved.
Night mode
An important aspect of the cameras is the night mode. I really liked this mode. Indeed, it adds atmosphere to the photos without oversaturating them with excessive light and without creating an artificial effect. The camera simply did its job properly. I will add that you do not need to activate the night mode separately in the settings. It is enough just to take a photo – the application understands everything by itself. Photos taken in normal and night modes are almost identical, here are examples (night mode on the right):
However, it is still worth turning on the night mode, because then the phone counts milliseconds and asks you not to move, as a result, the photo will be as clear as possible.
NIGHT PHOTOS WITH NOVA 10 PRO IN ORIGINAL RESOLUTION
Huawei nova 10 also features Super Night Shot, which provides excellent detail in dark scenes. It uses powerful light detection capabilities and pixel reconstruction technology to increase the brightness of dark areas. The result is smooth contrast and detailed images. Here is an example, here I saw almost nothing with my own eyes: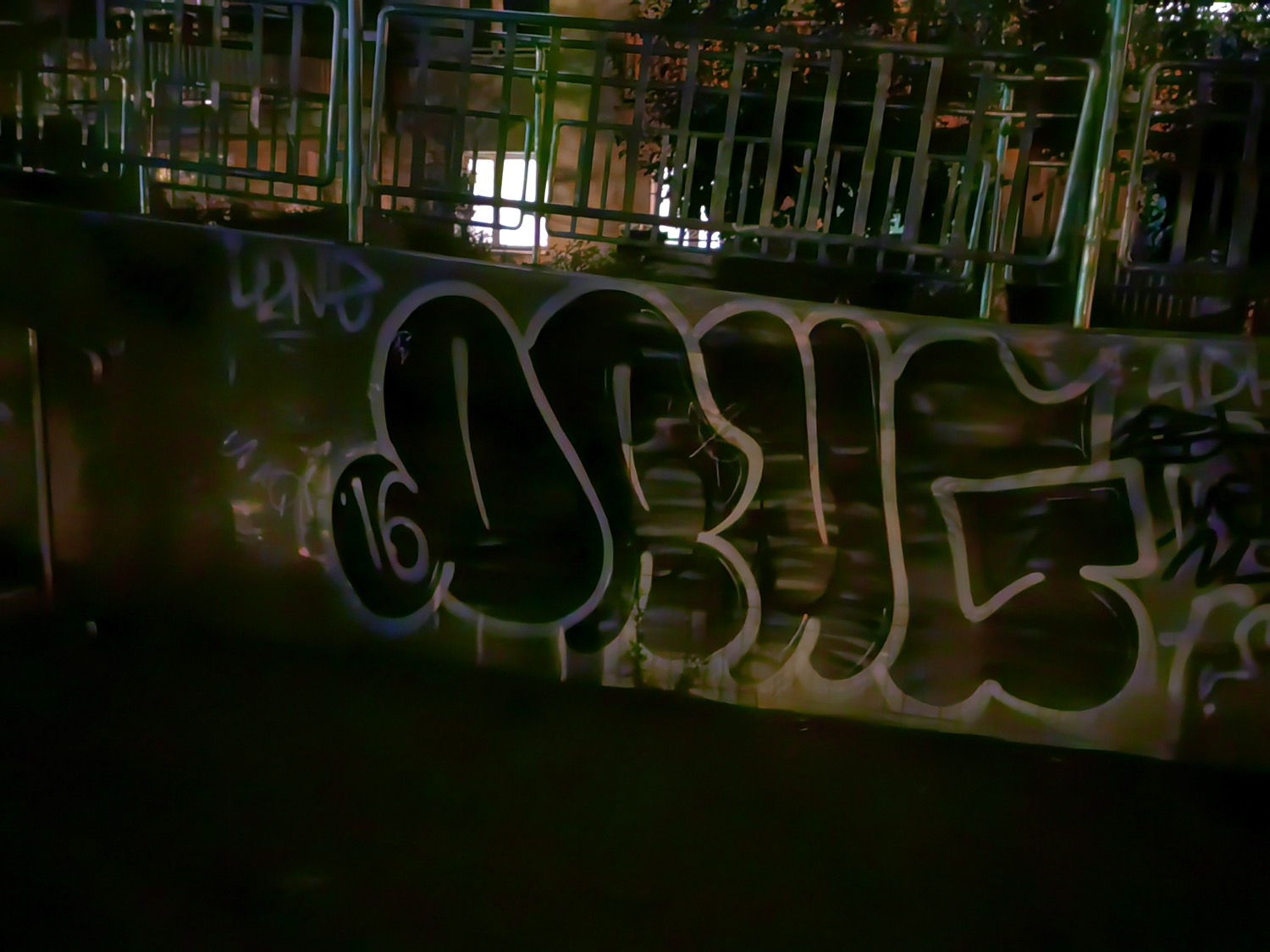 Unique selfie camera
Nova 10 Pro is equipped with a 60 MP Multi-Vision front module. This is the world's first system with an ultra-wide-angle lens (100°), autofocus, a large 1/2.61-inch sensor and support for 4K quality and lightning-fast autofocus with four-phase detection. No matter how textures change during shooting, the camera maintains focus. Focusing is faster and more accurate thanks to a closed-loop motor that enables focusing from a distance of 14 cm. Even in low light!
Huawei nova 10 Pro is equipped with a front zoom function that supports magnification from 0.7x to 5x (thanks to two modules), providing consistently excellent shooting results from different distances. I don't know who will need 5x zoom (maybe makeup bloggers), but it's good, even in low light.
Selfies or group photos of high quality. You can add various effects.
If it is very dark, the camera automatically turns on the ultra-brightness – a wide white frame on the screen combined with peak brightness.
I can not but note the excellent quality of video recording with the selfie camera. The video is clear, with excellent color reproduction, and intelligent autofocus works very quickly. You can show something close to the lens – the object will become clear, and then remove it from the frame – the face will immediately become clear again. An example of the video is available here.
Huawei nova 10 Pro camera software
The camera interface offers quick access to shooting modes – photo, video, portrait, Pro, aperture and others. Huawei has many other modes besides the standard ones: (Story creator, Pro, slow motion, panorama, time-lapse, moving pictures, super macro, stickers, documents). All these modes are really useful. If you want to scan a document or turn on the panorama mode – you are welcome, and the main thing is that the quality in all options will be equally good.
I was pleasantly surprised by the presence of the "Vlog" mode for recording video blogs from travel or vacation – a great solution for beginner influencers. The video is smooth and panoramic, it is possible to fit all the elements of the landscape in one video.
Huawei nova 10 Pro also supports the Front Dual-View Video function, which can use two cameras to shoot simultaneously, offering shooting with a combination of any two cameras, as well as picture-in-picture shooting.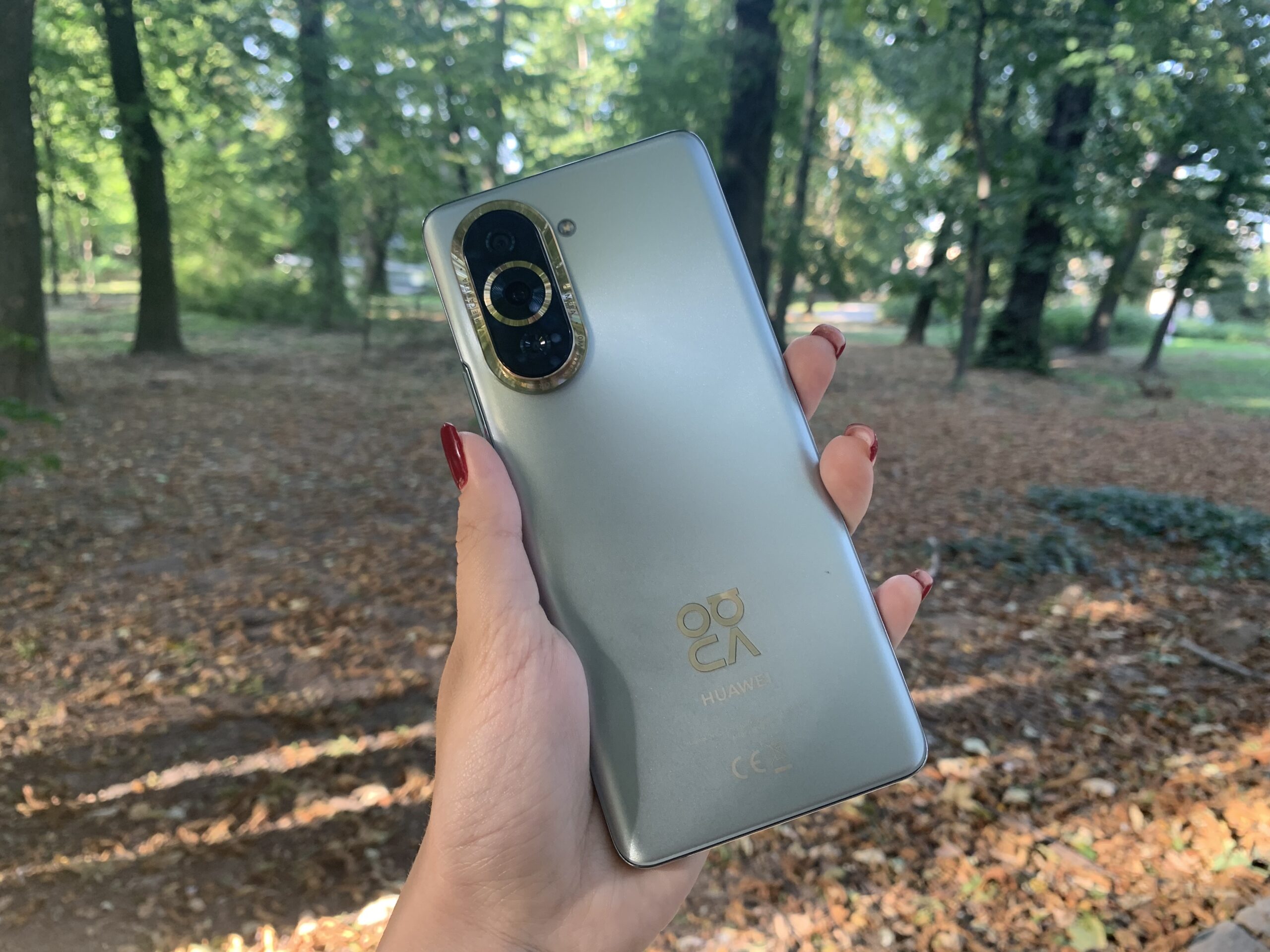 Video
nova 10 Pro records video in 4K resolution at 60 frames per second. 1080p mode at 30/60 fps is also available. You can easily record video with all modules (even the front one, only the wide-angle one is limited to 30 fps), the quality is good, although the stabilization does not always work as it should. Video examples are available here:
Operating time and charging speed
The smartphone is equipped with a 4500 mAh battery. This is not much, but we must take into account that we have a large screen with high resolution. The phone provides about 6-7 hours of active screen time with auto brightness adjustment and 120 Hz frequency. During my tests, the nova 10 Pro worked for me all day, but before going to bed it still had about 20% of battery power left. Reducing the resolution, reducing the refresh rate, disabling AoD (+20%) in the settings will help save battery.
The manufacturer claims that the phone charges from 20% to 80% in just 10 minutes from the bundled 100-watt SuperCharge Turbo charger, and it takes just 20 minutes to charge to 100%. I turned on the stopwatch for a minute-by-minute measurement. My result is 24 minutes from 6% to 100%. Very good result! Another improvement and a useful solution for those who need a smartphone 24/7.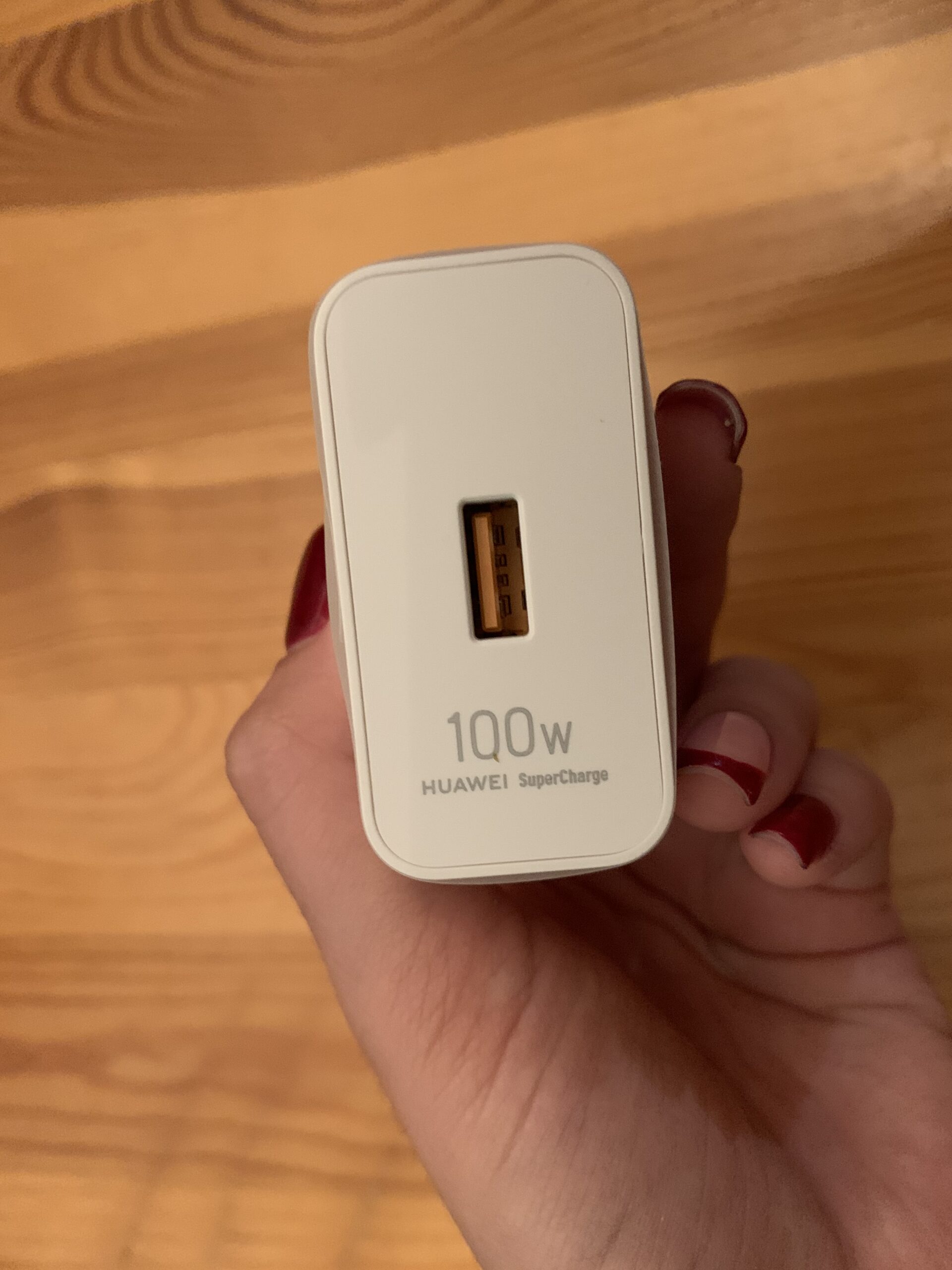 The internal heat dissipation system controls the phone's temperature better and eliminates safety risks caused by overheating. Huawei nova 10 Pro uses a special liquid cooling architecture that interacts with graphene, which has high thermal conductivity. The result is a faster and more even heat dissipation, so the phone heats up less and loses the percentage of charge more slowly.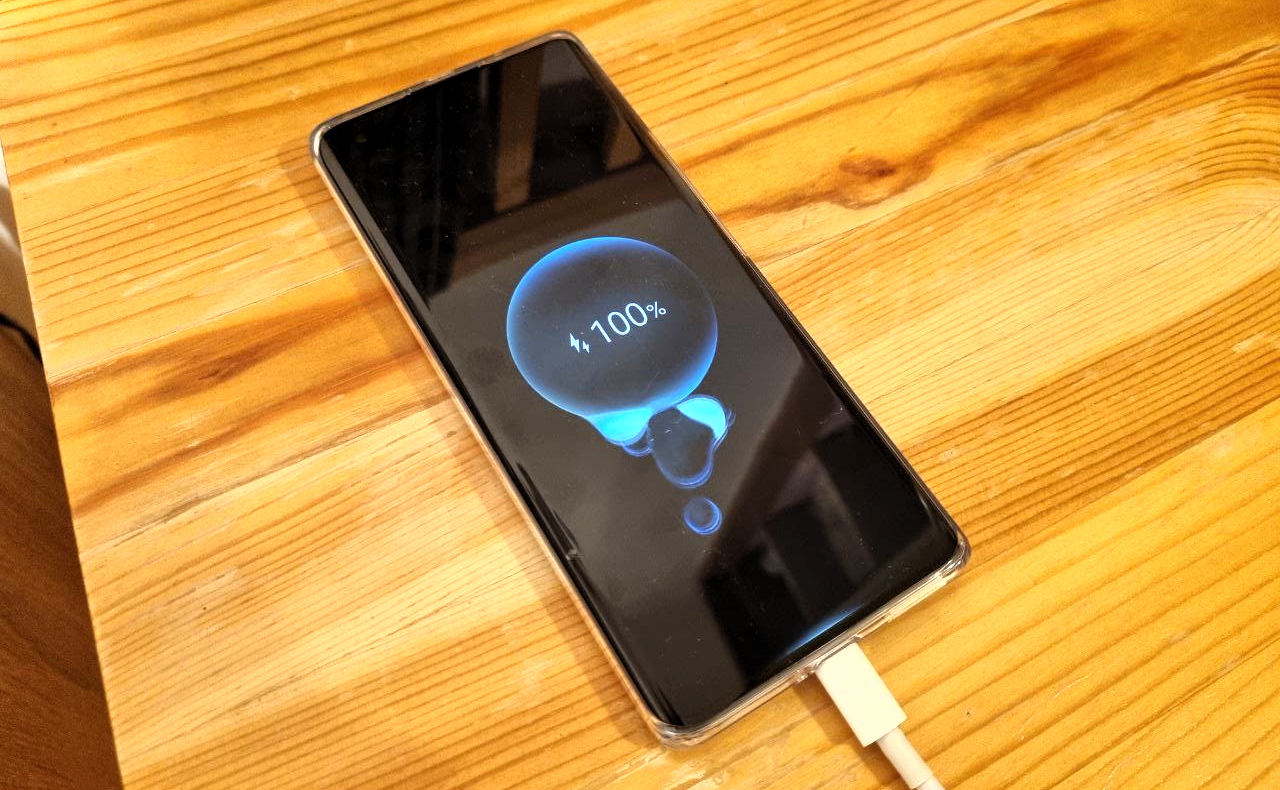 Read also:
Huawei nova 10 Pro soft
The device runs on Android 12 with EMUI 12 shell. Yes, Huawei has its own HarmonyOS, but smartphones based on it are available only in China, and in Europe – Android versions. But believe me (I tested the devices on the real HarmonyOS), there is no difference, at least visually. In general, Huawei's own operating system is also based on Android.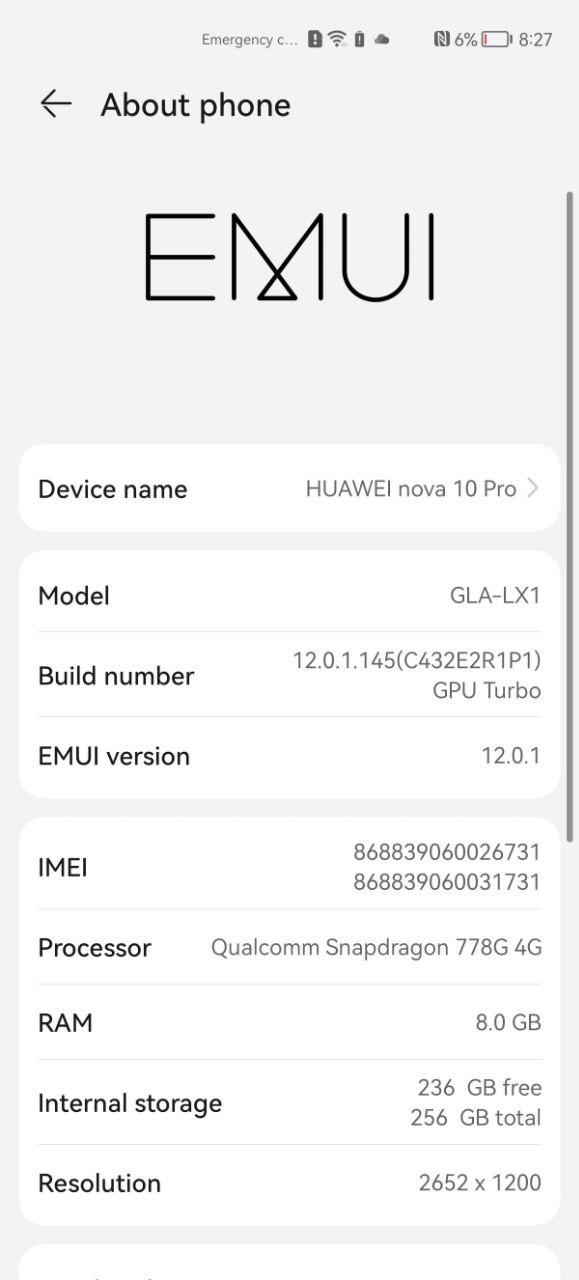 Android in EMUI, however, is difficult to recognize. Different structure (as in iOS), animations, fonts. The first impression, as with all Huawei devices, can be described as follows: "What a beautiful shell!" It is also balanced and smooth, which also resembles Apple products.
The shell and built-in programs are described in detail in the review of the Huawei MatePad 11 tablet. If you want to get acquainted with the software based on the example of a smartphone, here is a link to the Huawei P50 Pro review. Therefore, I will not dwell on the software in this test. However, everyone is obviously waiting for me to say something about the lack of Google services. What do I think about this? You can live without Google services, really.
Huawei has done everything possible so that the lack of GMS (Google Mobile Services) is not a problem. There is similar software for video, music, reading, cloud backup, map navigation, etc. The proprietary AppGallery software catalog is filled with applications, including those useful in different countries/regions (banks, taxis, delivery). Applications that are not in the Huawei catalog can be installed through the same AppGallery by downloading them in .apk format. Some applications from the App Gallery can also be run as web applications. In general, there is nothing to complain about.
But, of course, someone still wants to use Google services. No problem, even "root" (access to the file system) is not needed. There are special applications (the most popular one is Gspace) that imitate another smartphone and allow you to run the vast majority of Google applications – Gmail, YouTube (without problems with premium mode and background work), Maps, Drive, Photos, Spreadsheets and Google Docs. In practice, this option is no different from a smartphone with Google services.
Read also: How to use Google services on Huawei smartphones and tablets in 2021
There is NFC, but no Google Pay. Currently, only residents of Hong Kong and Macau, Pakistan, Singapore, Thailand, Russia and Malaysia can use Huawei Pay. In other countries, you can use financial applications that offer NFC payment – Revolut, Curve. European banks also offer NFC payments via BLIK in their applications. You activate them and use them in the same way as Google Pay – you bring the unlocked phone to the terminal. Very convenient, I tested the function in Poland on the example of mBank.
Among the features of the system I would like to emphasize the windowed mode. You can run the desired program in a separate window, move it, resize it, minimize it. You can minimize several windows.
Huawei is actively building its ecosystem. My husband uses a MateView monitor (our test) with an NFC stand, on which you can put a Huawei smartphone and the phone screen will instantly appear on the monitor. If you have a Huawei laptop, you can use an analogue of the Apple ecosystem – copy and paste, transfer files.
To communicate with the ecosystem, there is a Device+ item in the control panel. I had only headphones there, because I use FreeBuds 4. And the connection happened "magically" – as soon as I opened the lid, the phone showed an animation and then offered to connect the headphones. Everything is like on the iPhone.
The shell also offers convenient gestures.
I will briefly dwell on the most important. The smartphone offers good, reliable and convenient software, with the necessary minimum of useful applications, and additional applications and games for Android can be easily installed, there are no restrictions. Huawei without Google services is not as complicated as it may seem. And Google applications can also be run.
Conclusions
The main advantages of Huawei nova 10 Pro include a bright design, excellent cameras and many photo opportunities (including for vloggers), high performance, fast 100 W charging in 20 minutes, curved OLED screen with increased refresh rate and high resolution, 256 GB of memory, excellent stereo sound, convenient EMUI 12 shell.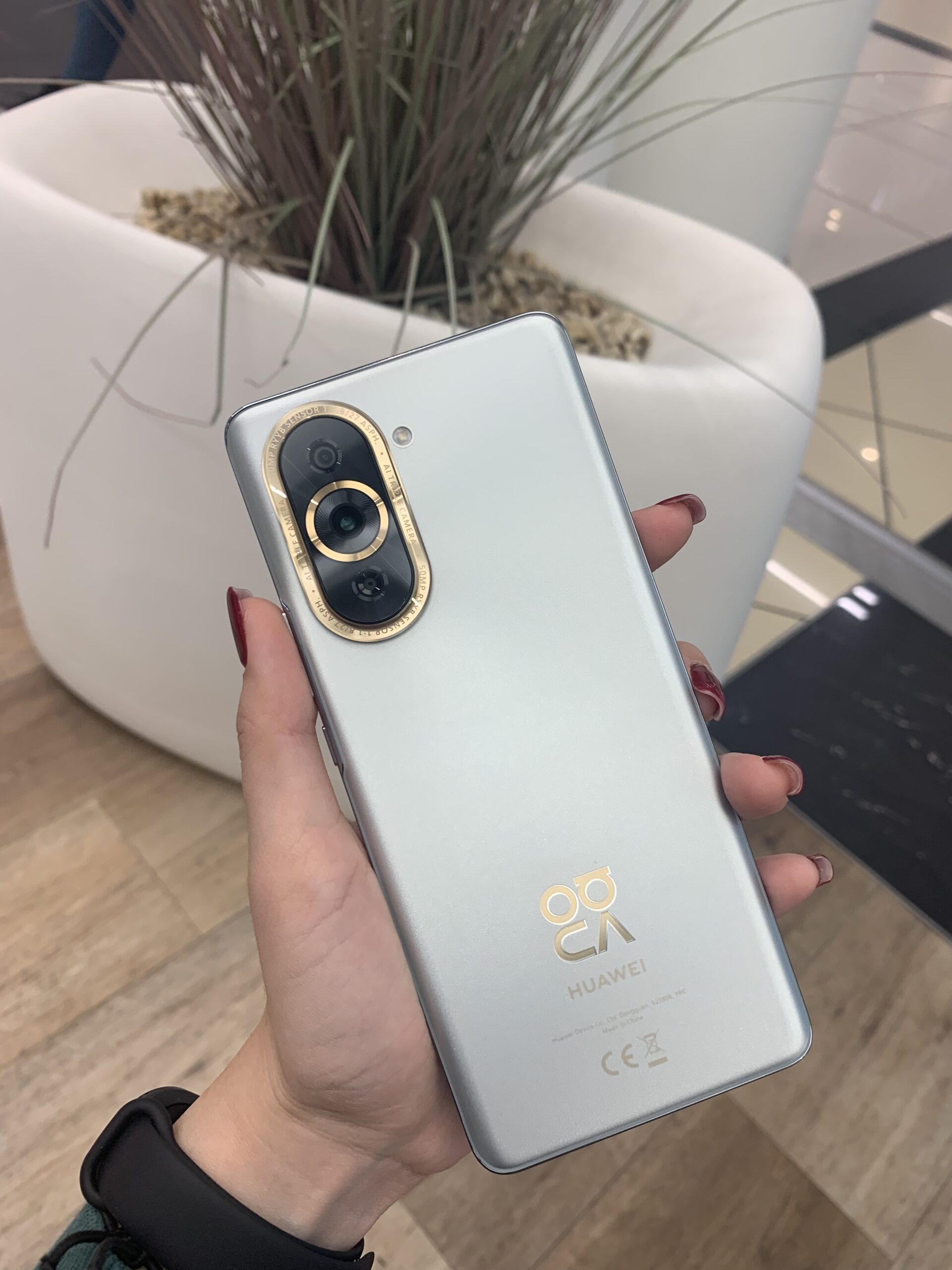 However, for the sake of objectivity, it is worth pointing out the moments that we liked less: the lack of a mini-jack for wired headphones, the lack of Google services (but this is a solvable problem). You can also mention the lack of 5G (due to sanctions imposed on Huawei), but LTE speeds are quite sufficient for today.
The price may not be low, but it's adequate, considering the screen, cameras, battery power and more. Therefore, we are happy to recommend Huawei nova 10 Pro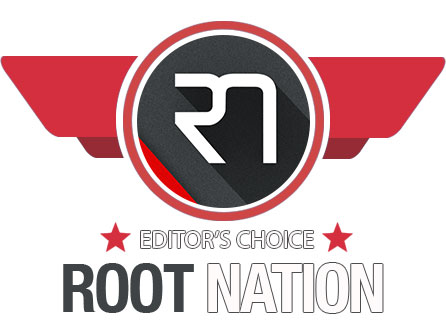 Read also:
You can also help Ukraine fight with Russian occupants via Savelife or via an official page of the National Bank of Ukraine.