Meizu fell out of the race of budget smartphones for a couple of years and this allowed other brands to increase their position. Xiaomi during this time even made its most popular Redmi line to a separate sub-brand. However, Meizu has now returned to the European market with a couple of smartphones. One of them is the budget Meizu M10. As for Xiaomi, they also recently showed a new budget model – Redmi 8. These are the stars in the low-cost segment. We could not miss the opportunity to compare these two smartphones and find out which one is better: Redmi 8 or Meizu M10.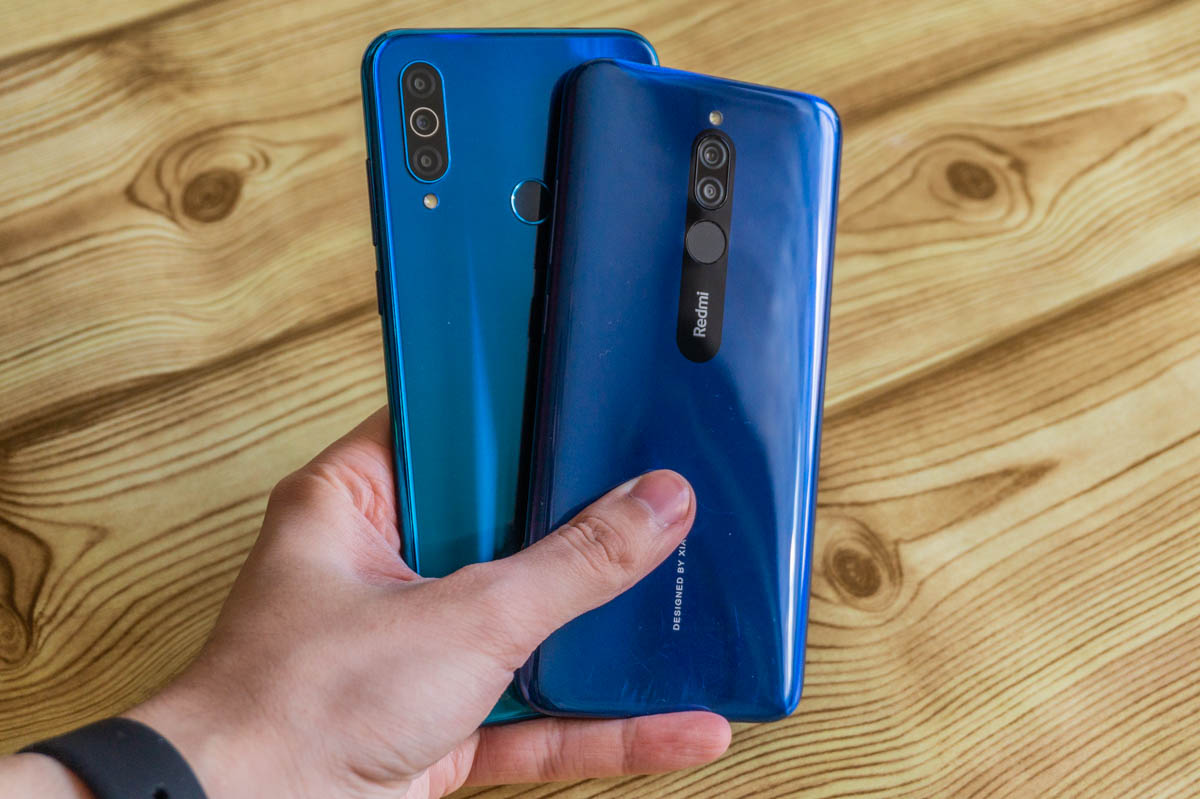 Our full reviews
Redmi  8
Where to buy Redmi 8
Meizu M10
Where to buy Meizu M10
Design and elements configuration
The design is a very individual thing, but I think this two score about the same in that regard.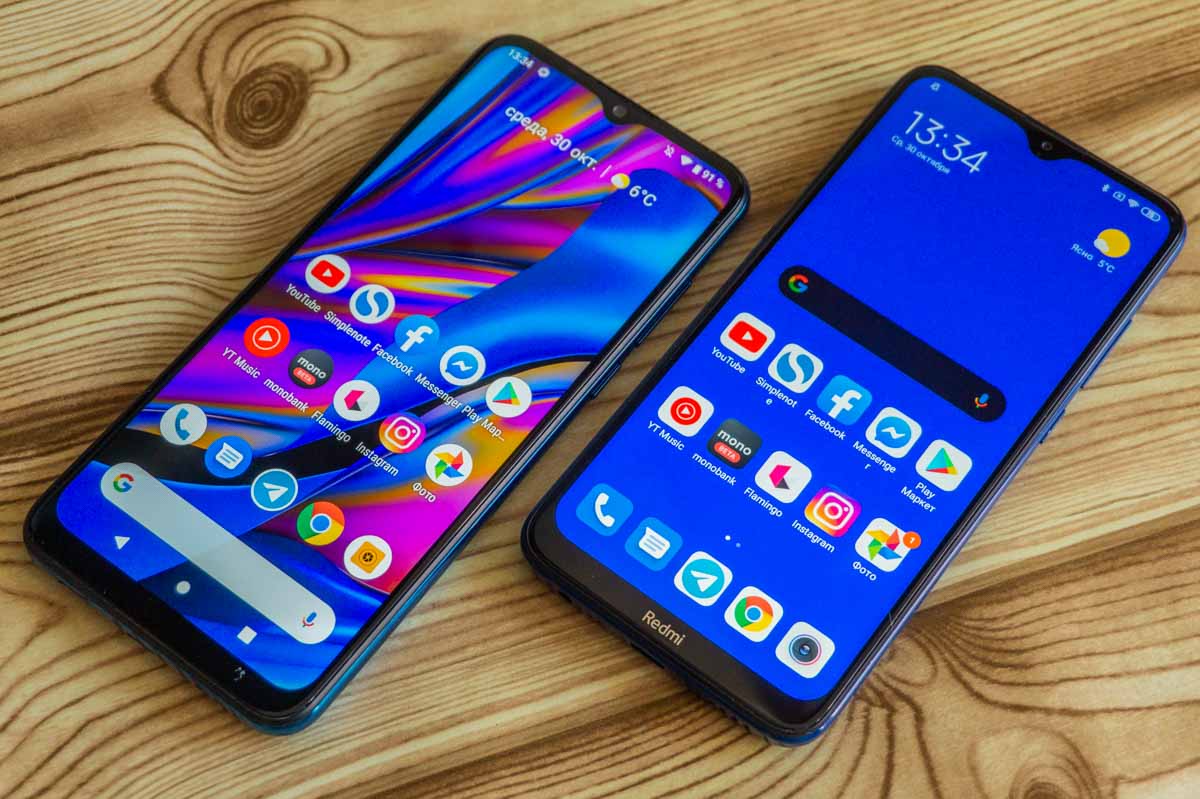 And still, my vote is for Redmi 8. Firstly, here we have an interesting module with cameras in the centre in a black strip. Secondly, the back plate (in blue and red versions) looks like a wave, which is interesting. Meizu… well, there we get a gradient transition from blue to light blue – nothing spectacular.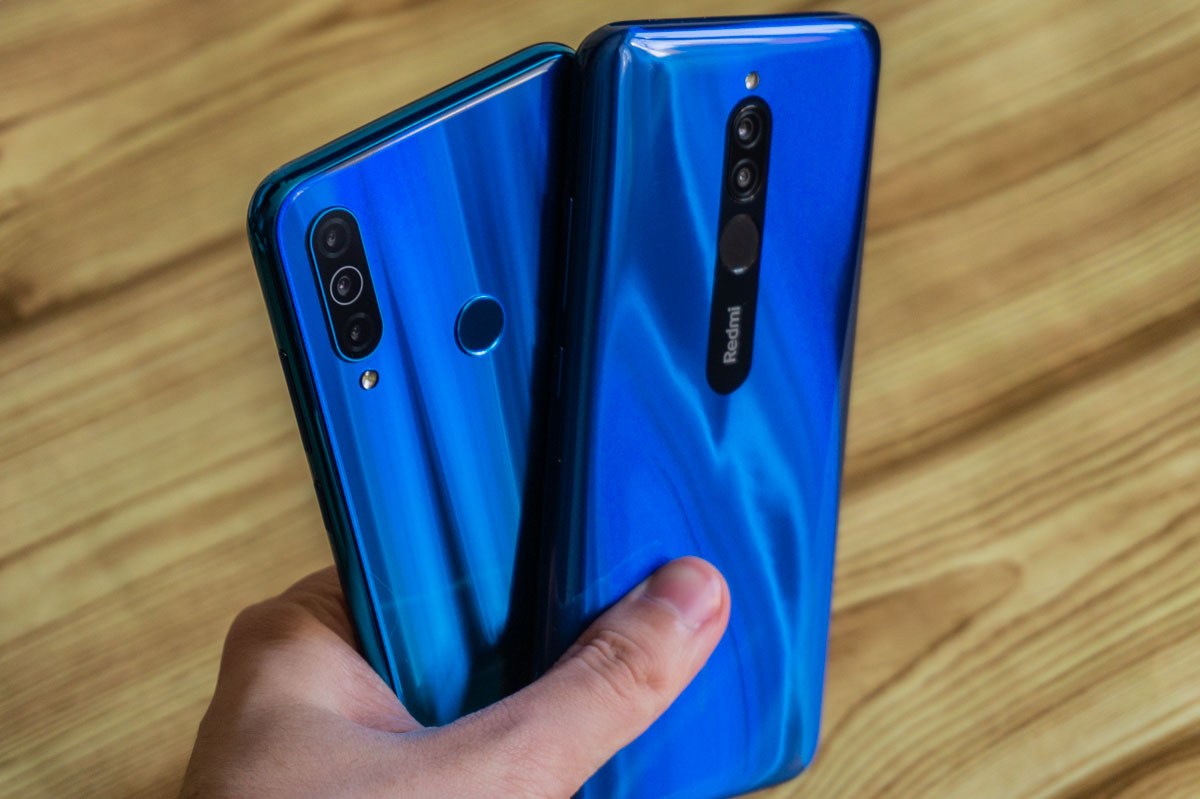 The case materials are the same – "noble plastic", but smartphones are structurally different. In Meizu M10, the frame and the rear panel are separated, in Redmi 8 it is one element. Which is better or worse – I can't choose, they're just different and that's it. But M10 feels more expensive just because of the design. However, both smartphones will get dirty and collect scratches. The case will help in this matter, but it will negate any design uniqueness of the device.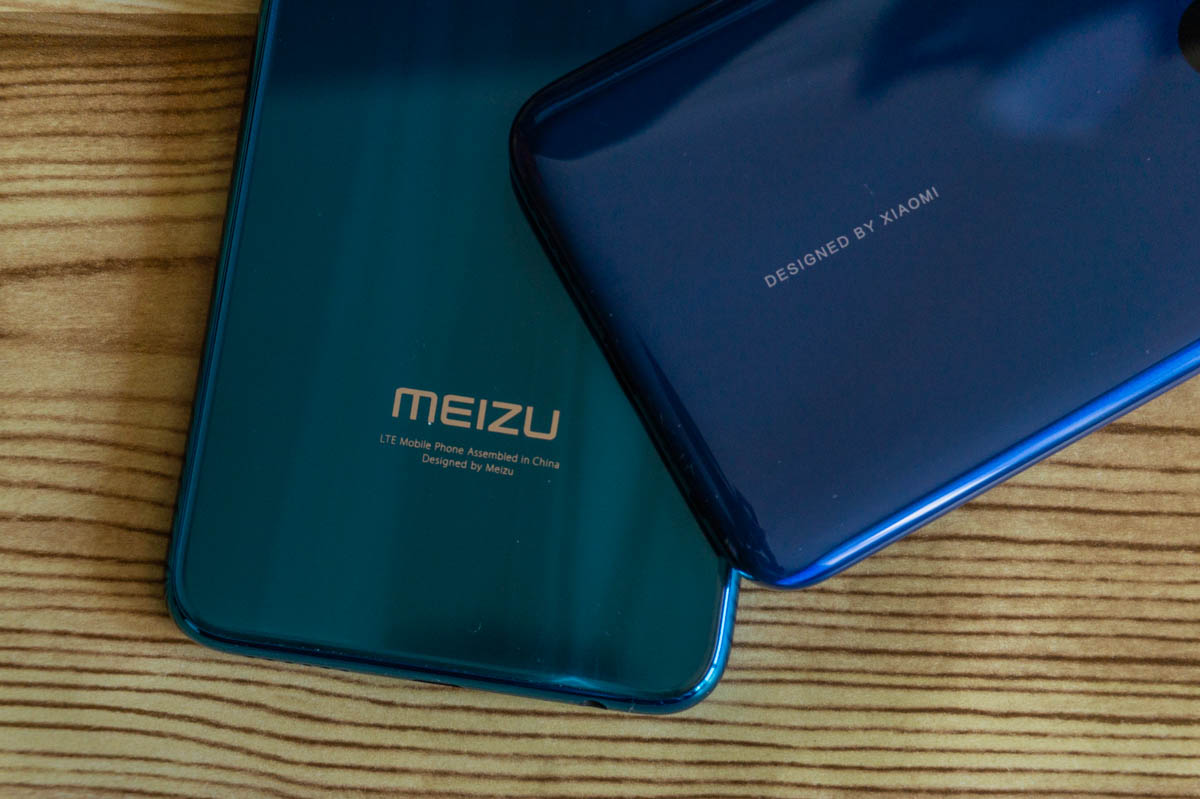 The elements configuration is the same, but in Redmi 8 there's more stuff – there is an infrared port and an additional microphone on the upper edge. And instead of the old microUSB port that M10 has we have a more modern Type-C.
Ergonomics
Everything is simple here – the smaller the smartphone in height and width, the more convenient it is. And Redmi 8 is more compact – 156.5 × 75.4 mm versus 164.87 × 76.33 mm of Meizu M10. But the latter is thinner – 8.45 mm versus 9.4 mm. If you throw the devices on the scales, then Redmi will be heavier – it weighs 188 grams. This is 4 grams more than Meizu. Not critical at all.
In general, there is nothing more to discuss – Redmi 8 in everyday use is simply more convenient, it is almost always possible to use it with one hand. You can not say that about Meizu M10, but it also has a larger screen. So it's more convenient for consuming information. Decide for yourself what is more important for you.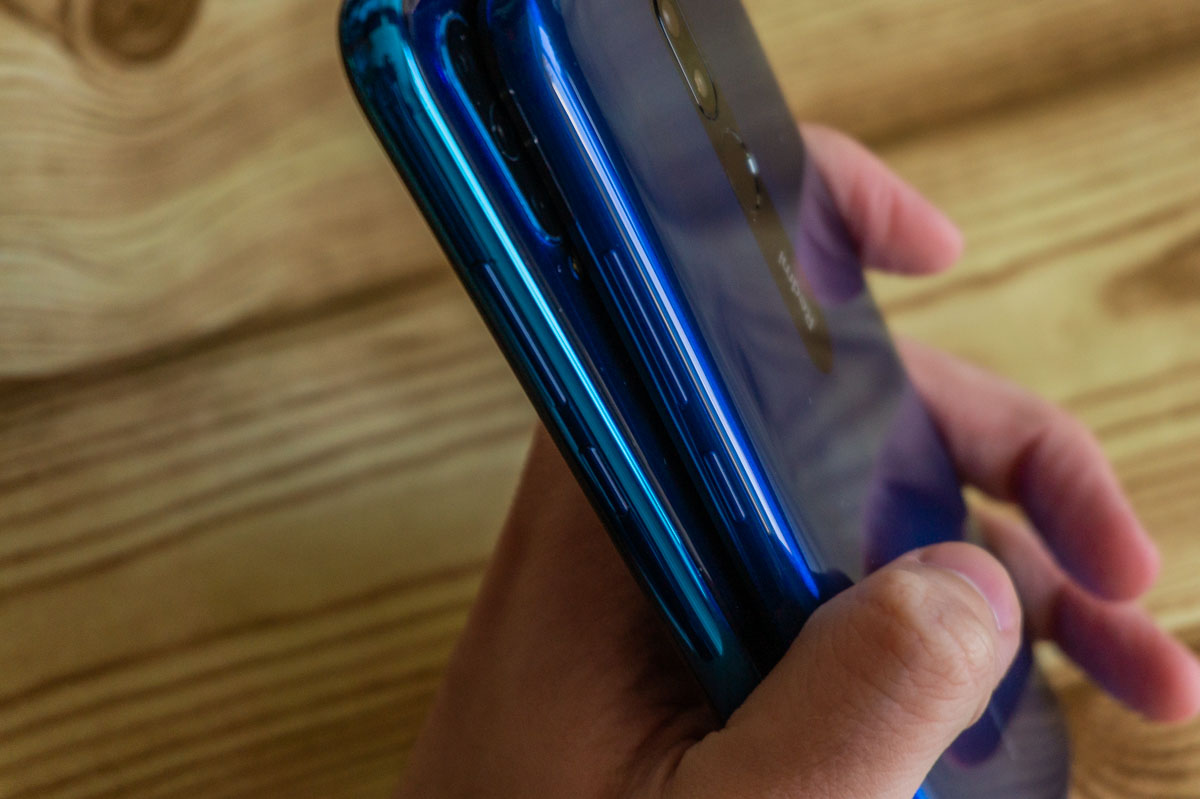 Screens
Smartphone displays differ in diagonal, type of matrix used, a little in resolution and aspect ratio. However, the pixel density is same.
| | | |
| --- | --- | --- |
| Smartphone | Redmi 8 | Meizu M10 |
| Size | 6,22″ | 6,5″ |
| Matrix | IPS | TFT |
| Resolution | 1520×720 | 1600×720 |
| Aspect ratio | 19:9 | 19,5:9 |
| Pixel Density | 270 ppi | 270 ppi |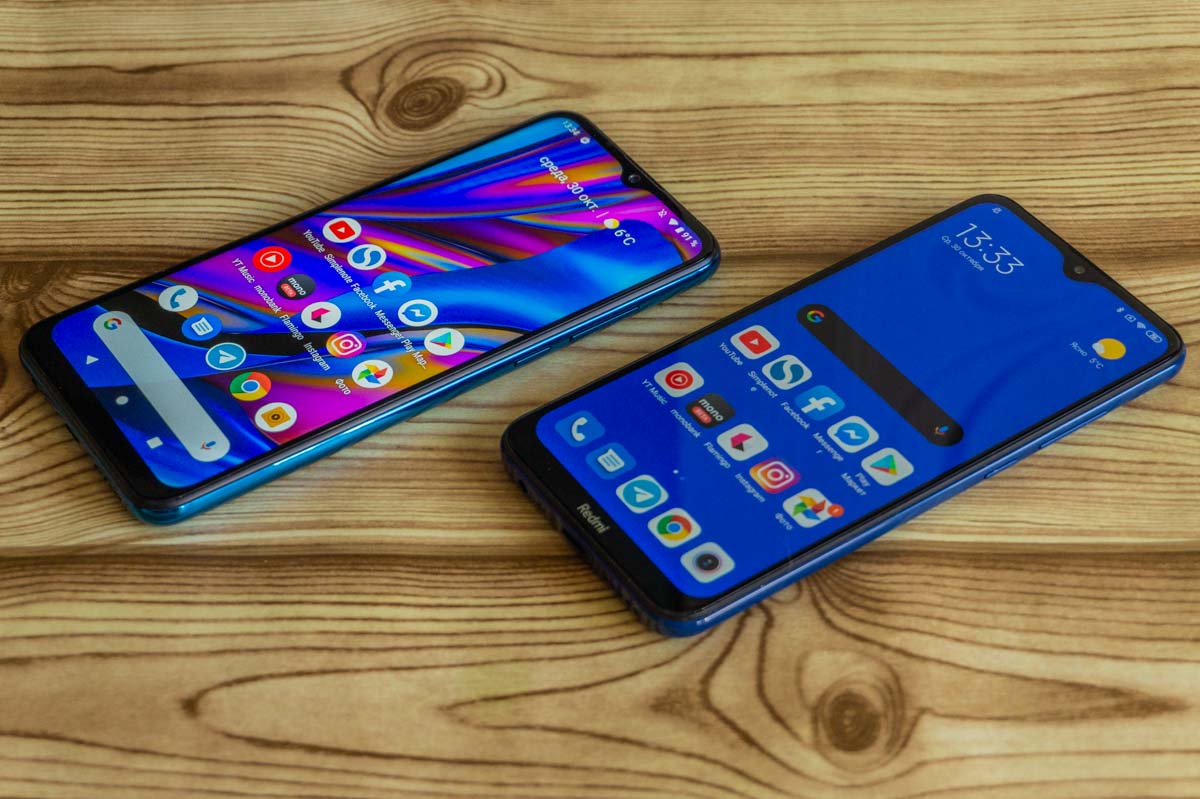 In practice, screens are similar, despite some seemingly serious differences. By maximum brightness the smartphone from Xiaomi is in the lead. The difference with Meizu is small, but it is noticeable, especially with white color. The same story with a minimum brightness level – in Redmi the threshold is lower, which is important if you use it in the dark.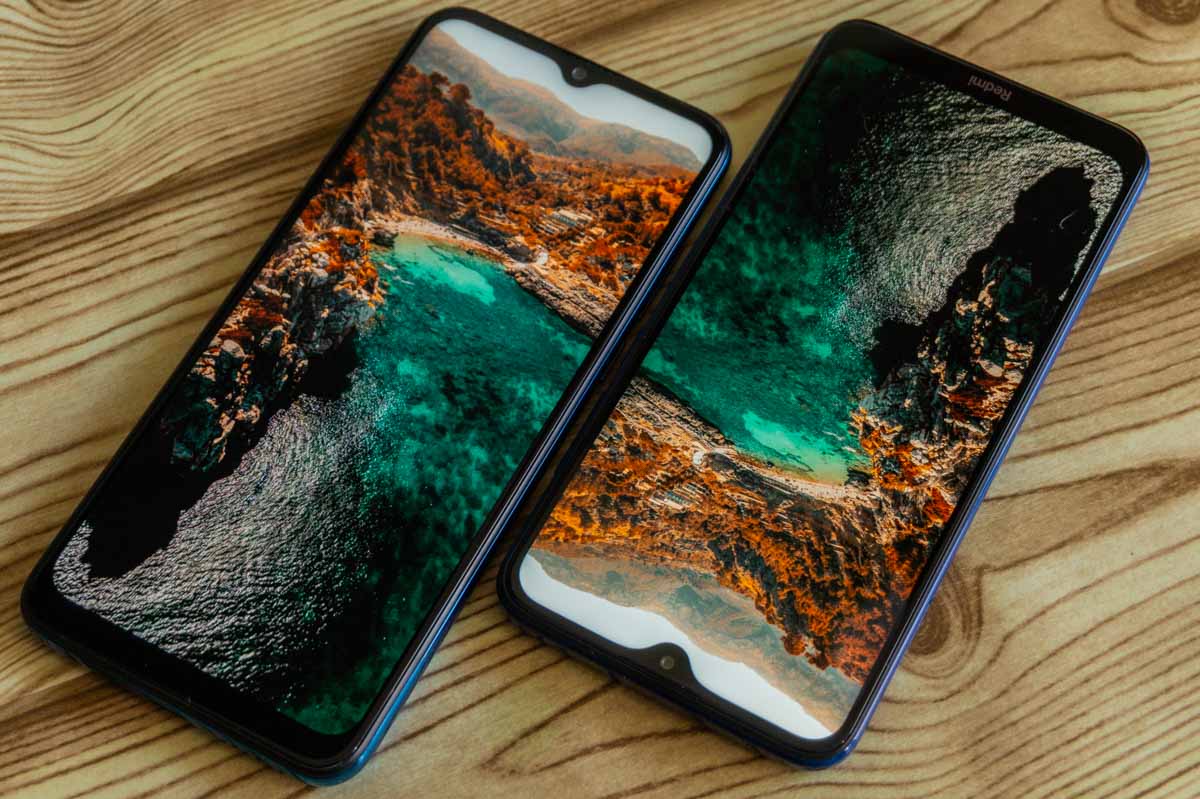 In terms of saturation, they are approximately equal, but do not forget that Redmi allows you to adjust it. Not Meizu M10. But M10 screen itself is more contrasty, which is also appreciated by many users.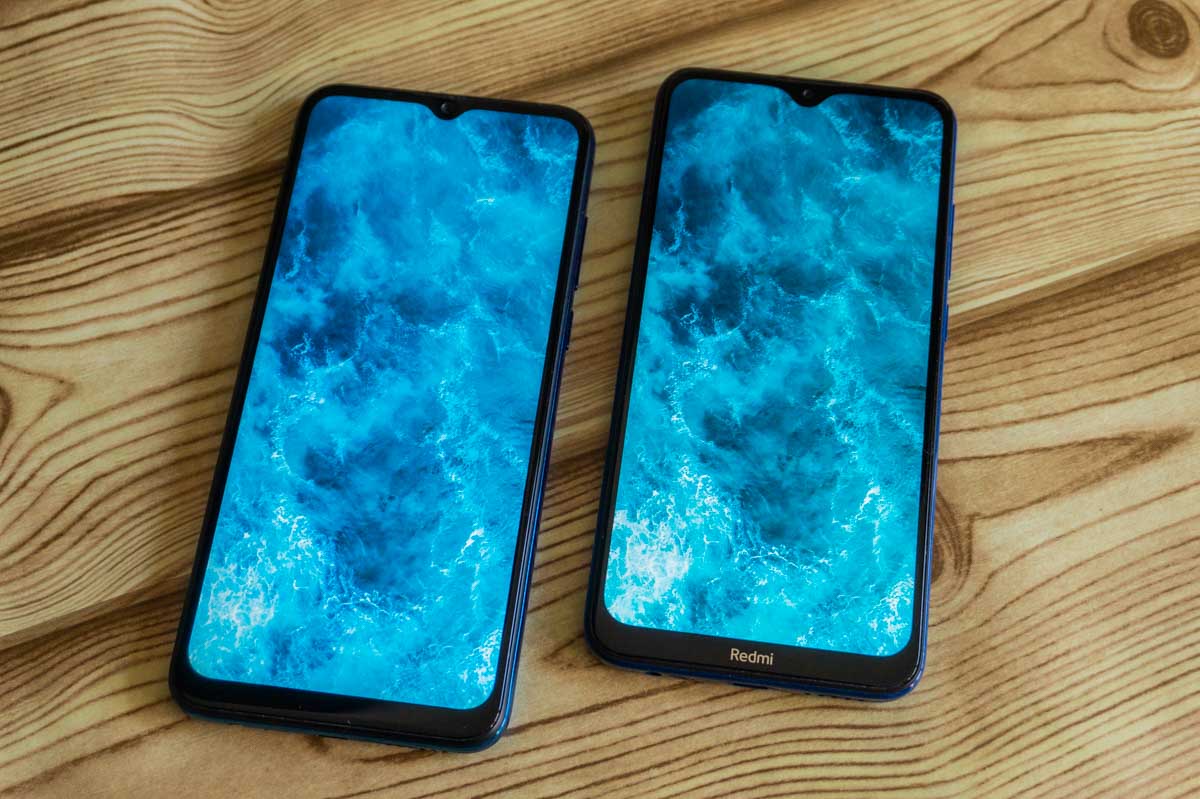 It is difficult to determine the winner according to screen, because they are both good. In Meizu it is bigger and this can tip the scales in its direction. In Redmi, the backlight is a little brighter, which is definitely useful on the street on a sunny day. Again – choose what matters to you.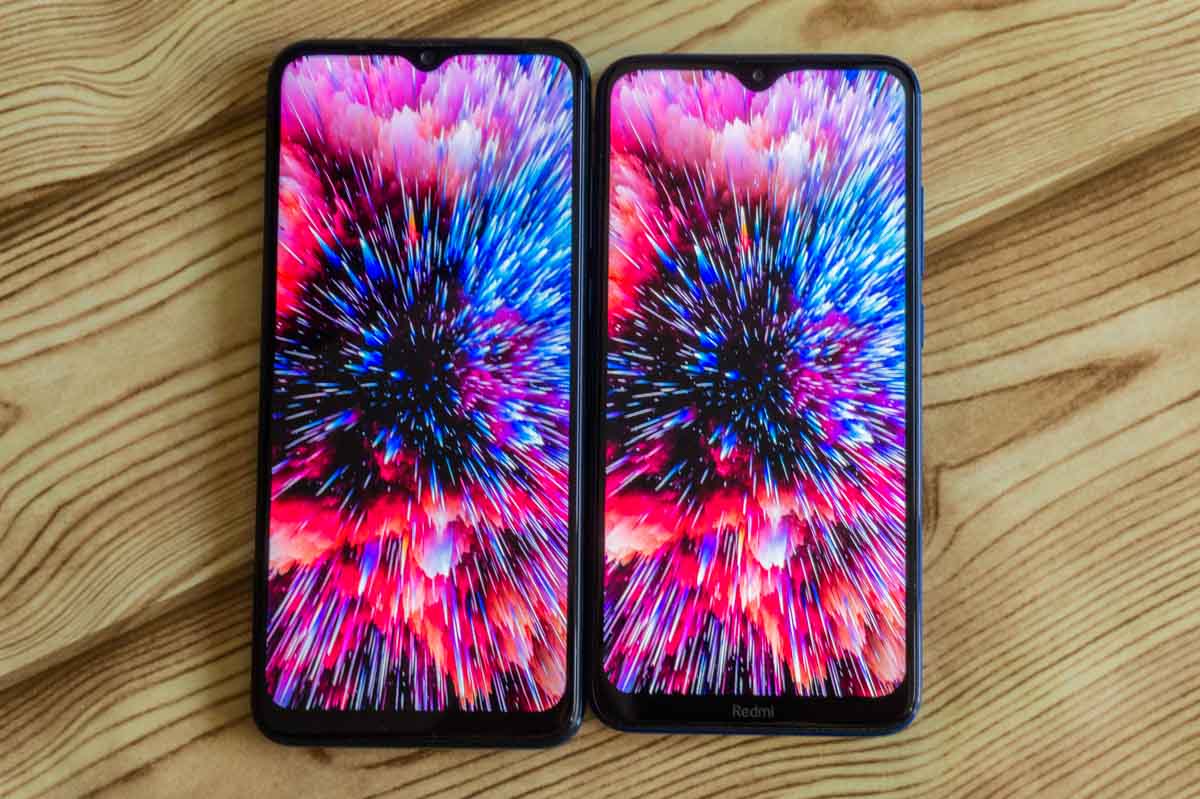 Performance
| | | |
| --- | --- | --- |
| Смартфон | Redmi 8 | Meizu M10 |
| Chipset | Qualcomm SDM439 Snapdragon 439 | MediaTek MT6757CD Helio P25 |
| Cores | Cortex-A53 | Cortex-A53 |
| The number of cores | 8 (2+6) | 8 (4+4) |
| Clock frequency | 1,95 + 1,45 GHz | 2,4 + 1,7 GHz |
| Graphics Accelerator | Adreno 505 | Mali-T880 MP2 |
| RAM | 3/4 GB | 3 GB |
| Storage | 32/64 GB | 32 GB |
The hardware is different – here we have a confrontation between Qualcomm Snapdragon 439 and MediaTek Helio P25. In synthetics, we have superiority from Meizu M10 (with Helio P25), but in reality the smartphone has more throttling than Redmi 8 (with Snapdragon 439).
Xiaomi offers two storage versions (3/32 and 4/64 GB), unlike one in Meizu. But we compare versions of 3/32 GB, because they, as indicated at the beginning of the comparison, cost the same. I have a better modification of Redmi 8, so comparing smartphones by the number of applications held in RAM will be unfair.
I will also say that Redmi can fit a microSD card and 2 SIM cards. Meizu can't do either (it's either 2 SIMs or 1 SIM with microSD), and this must be taken into account.
It is difficult to single out one smartphone even if you run the same applications on them at the same time. System performance is somewhere around 50/50. Something might launch faster on one device, something – on the other. Plus, we have radically different firmware – Redmi has a lot more different animations. In short – the devices are approximately equal in terms of system performance.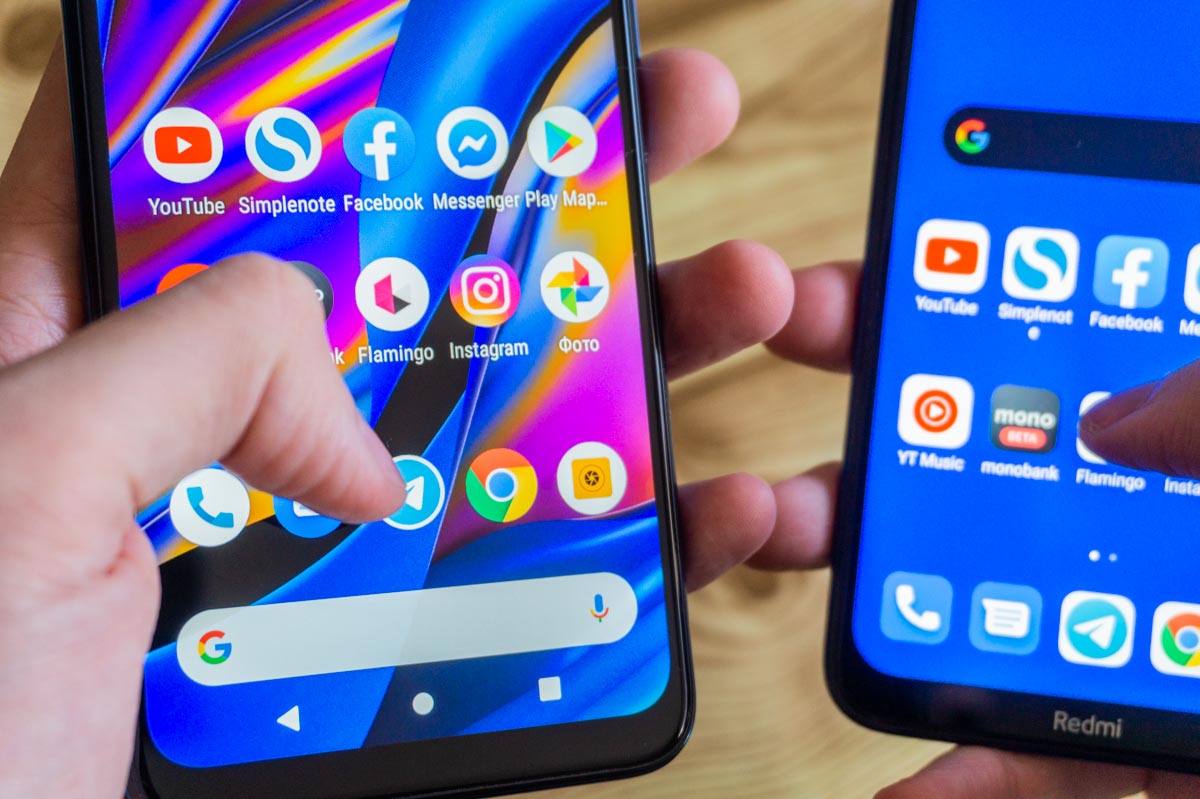 Games. Both smartphones aren't very good in that regard. I could not conduct FPS measurements on Redmi due to the specifics of the test model. On the face of it, Shadowgun Legends on low graphics settings looks quite a bit smoother on Redmi 8 than on Meizu M10. However, these devices are mainly designed for simple games – those will run just fine.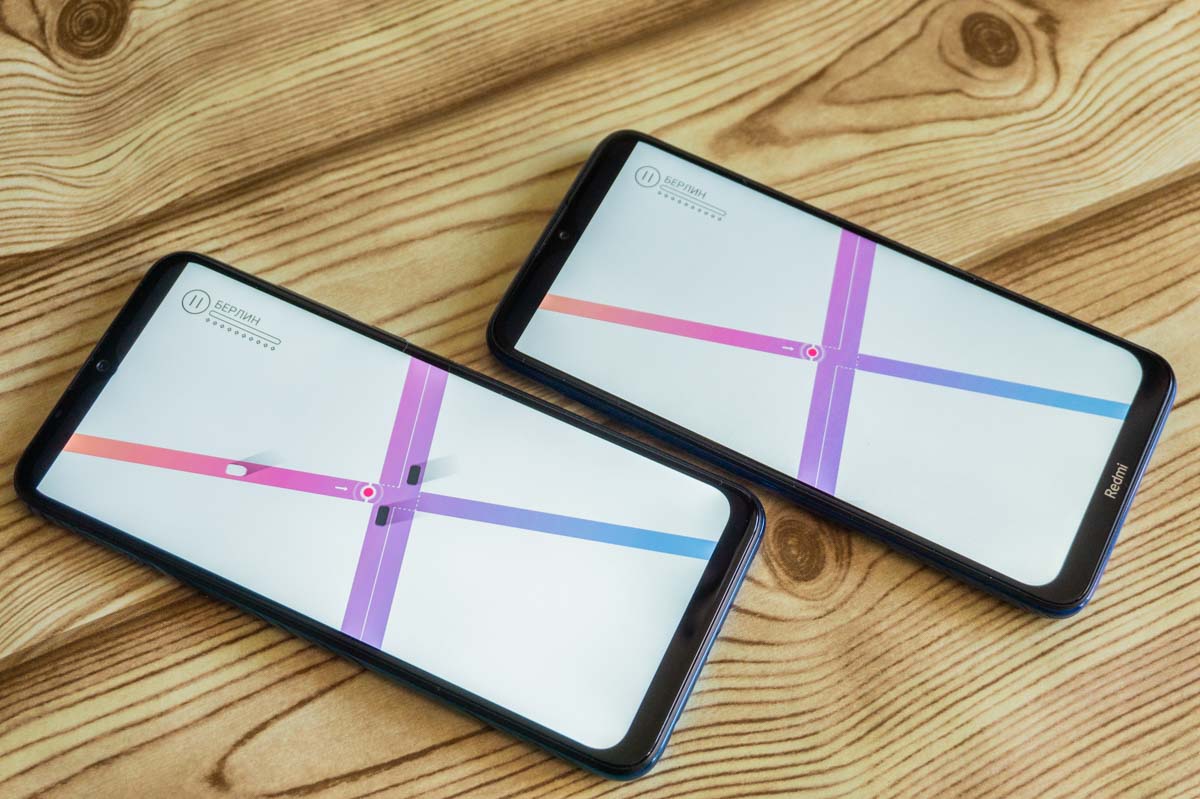 Redmi 8 and Meizu M10 cameras
In the table below you can see the characteristics of the main and front cameras of Redmi 8 and Meizu M10.
| | | |
| --- | --- | --- |
| Smartphone | Redmi 8 | Meizu M10 |
| Resolution of the main camera | 12 MP | 13 MP |
| Aperture of the main camera | f/1.8 | f/2.2 |
| Resolution of auxiliary cameras | 2 MP | 2 MP+ 2 MP |
| Autofocus | PDAF | PDAF |
| Front camera resolution | 8 MP | 8 MP |
| Front camera aperture | f/2.0 | f/2.4 |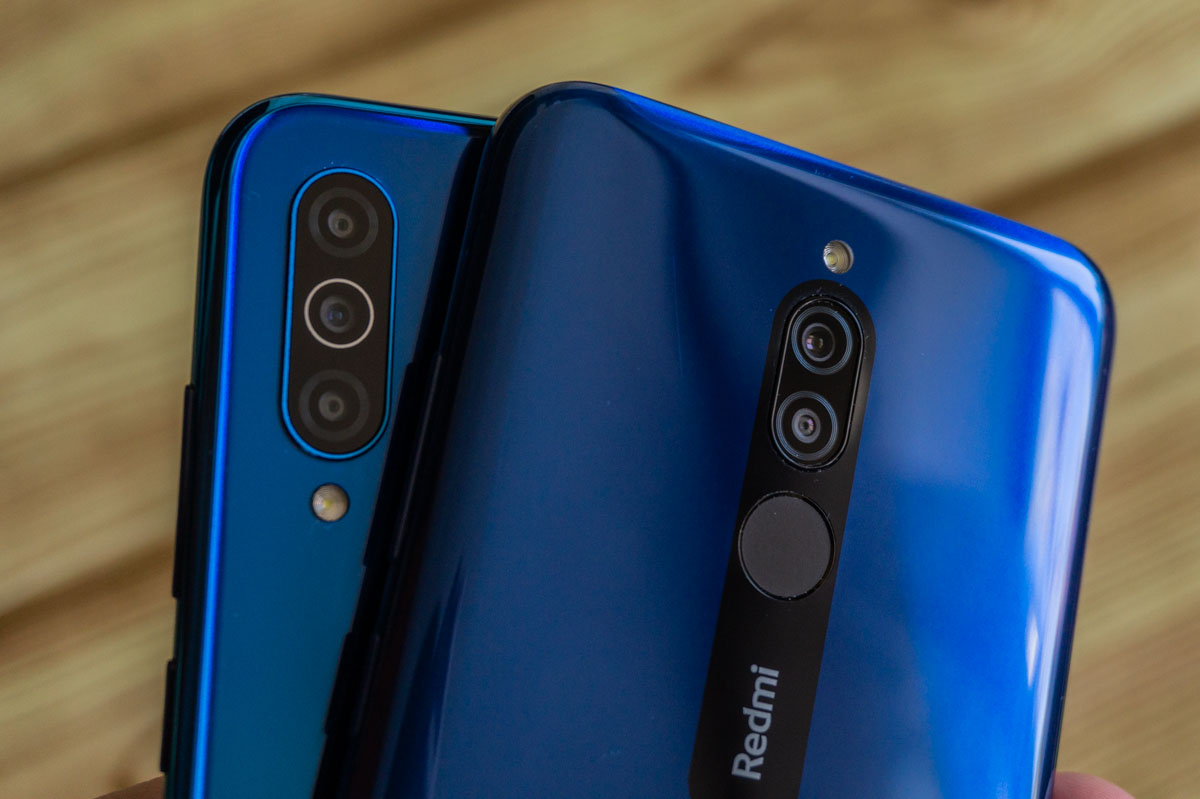 In the M10 review there is a big digression about the cameras and I will not repeat it in this material. But in a nutshell: there are complaints about the app, an unsolved mystery of the useless third module, as well as a mismatch of some of the declared characteristics. But now just compare the final quality.
All photos were taken in automatic mode, with the HDR mode turned off and without AI (in Redmi). All photos in original resolution can be found here. In the gallery below you can see that smartphones show different white balance.
Meizu is more committed to warm tones, Redmi – to cold. And Redmi 8 copes with this more correctly, although it can sometimes overshoot. The overall detail is also slightly higher in Xiaomi.
There is again a difference in frame temperature indoors. Xiaomi is more "honest"
Meizu also has richer colors; not very natural, but someone might like it.
However, the smartphone from Xiaomi does not always do better. Below, in the first pair, Meizu got into focus, but Redmi hesitated and focused somewhere else, and not in the center. You can also see an error with white balance, which made my photo greenish.
In the second pair I also liked M10 more in terms of white balance. But the texture of the wall is better with G8.
Now we look at the photo in poor conditions. The first pair shows an obvious win for Redmi 8; Meizu did bad with white balance. In addition, the image is lighter in Xiaomi due to a more open aperture, and there are more details (especially at the edges of the frame).
In the second pair, Redmi miscalculated the white balance, but the photo is much lighter. Meizu darkened the entire half of the photo, therefore there is almost no information in that area.
And finally – a photo in a very bad light. Here again Xiaomi is better. I'll leave a picture with Meizu without comment, it's just awful. But it is worth recognizing that both smartphones in these conditions are very weak.
ORIGINAL PICTURES FROM CAMERAS OF BOTH SMARTPHONES IN FULL RESOLUTION
Video capabilities are mediocre in both devices, but Redmi 8 handles it a little better. The application is definitely better in Redmi: it's faster and more functional.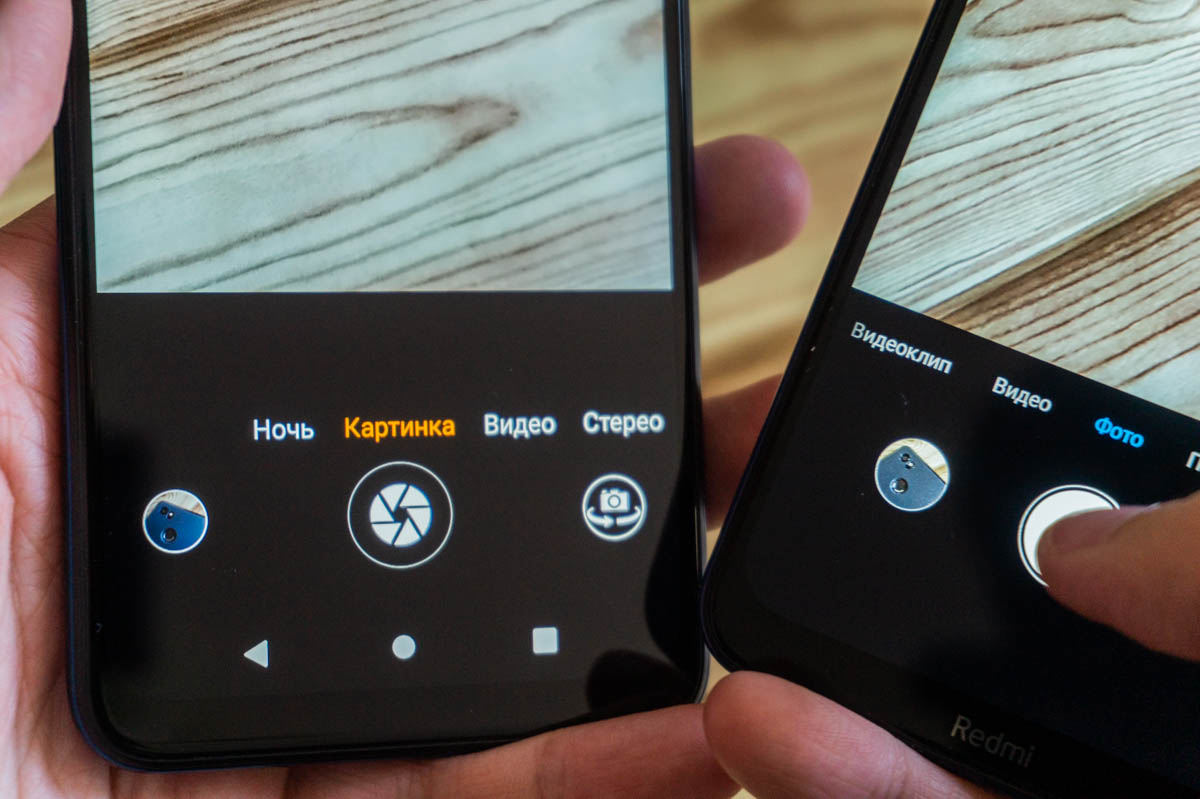 The selfie camera is also more interesting in Redmi 8. It offers more details, does not smooth the face (if it is not necessary), but the angle is less wide than in Meizu M10.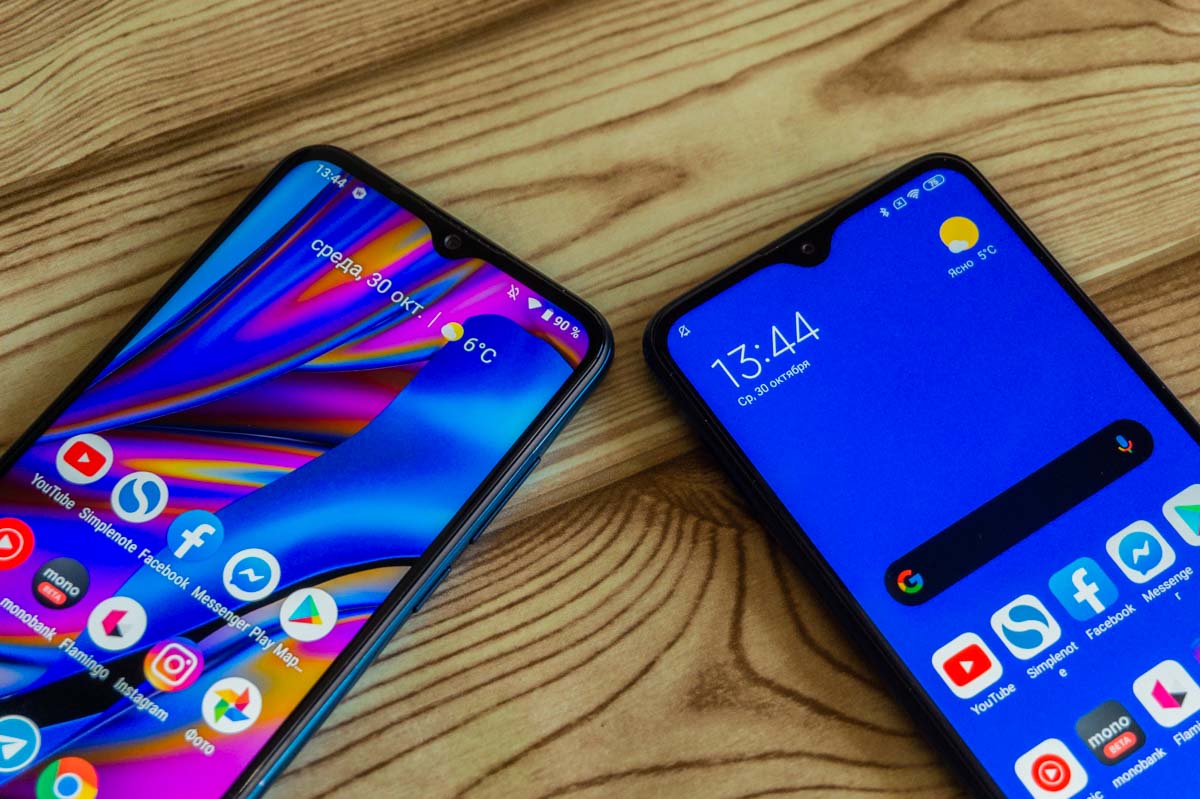 Unlocking methods
Both smartphones are equipped with capacitive fingerprint scanners located on the back. In Redmi it's faster and more stable. There are nuances with the scanner in Meizu – it does not always recognize the first time, plus it is inferior in response speed.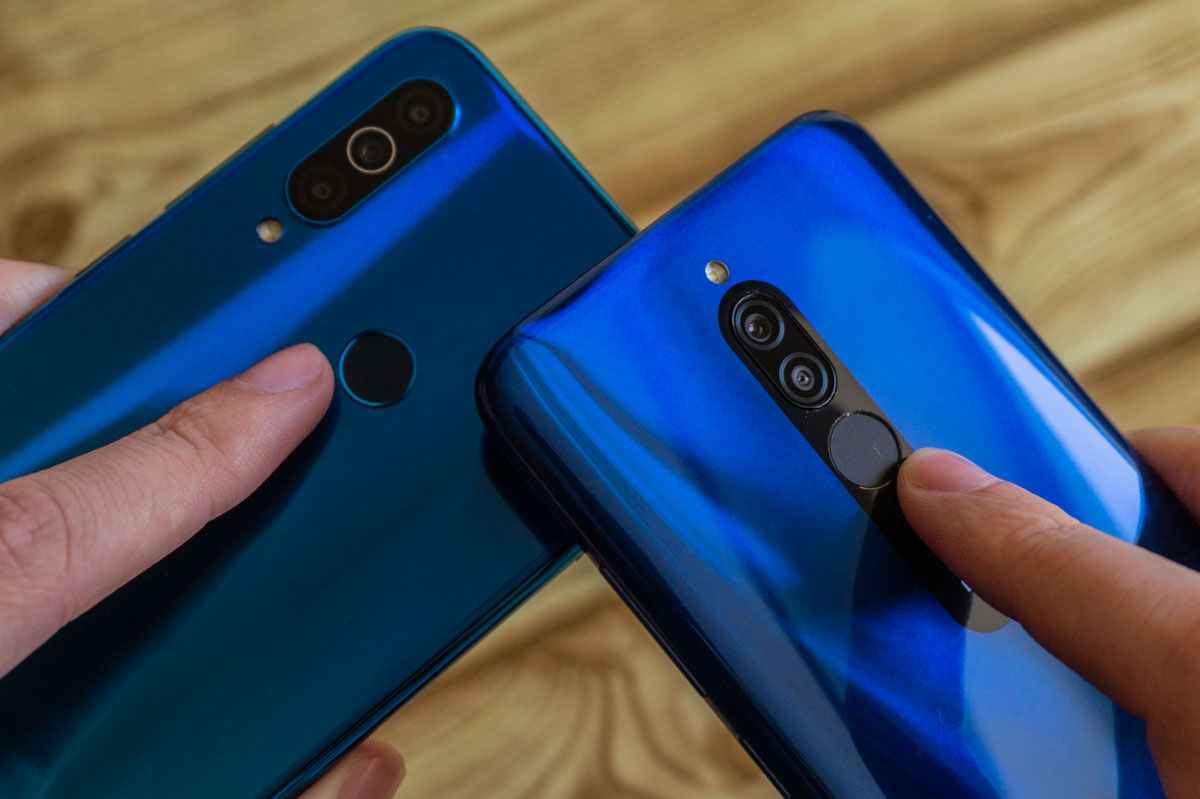 You can unlock both devices with your face, but in Meizu M10 it's not really a native method. What I mean is there this option is enabled through Google Smart Lock, and in Redmi 8 it is presented as a full-fledged additional method. You can also set it up for different operation scenarios, for example, when you lift the smartphone, the screen turns on and after a moment you can already use the device to the full. Meizu will force you to turn on the screen with the power button, wait until the smartphone recognizes you and asks you to make an additional swipe on the screen.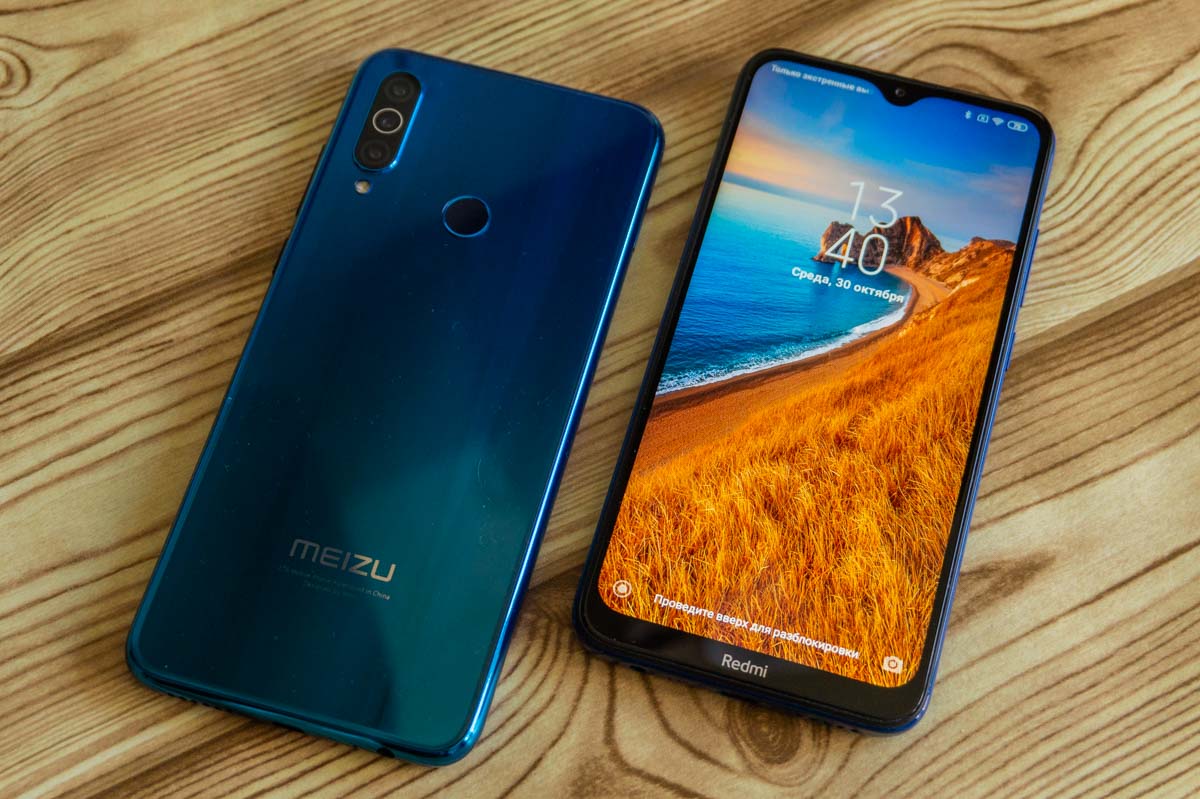 Battery life
Both devices are not bad in terms of operating time on a single charge, but Redmi 8 is slightly better. I mean it does have 25% more capacious battery (5000 mAh) and a smaller display diagonal, which obviously help. But Meizu with its 4000 mAh shows an adequate result.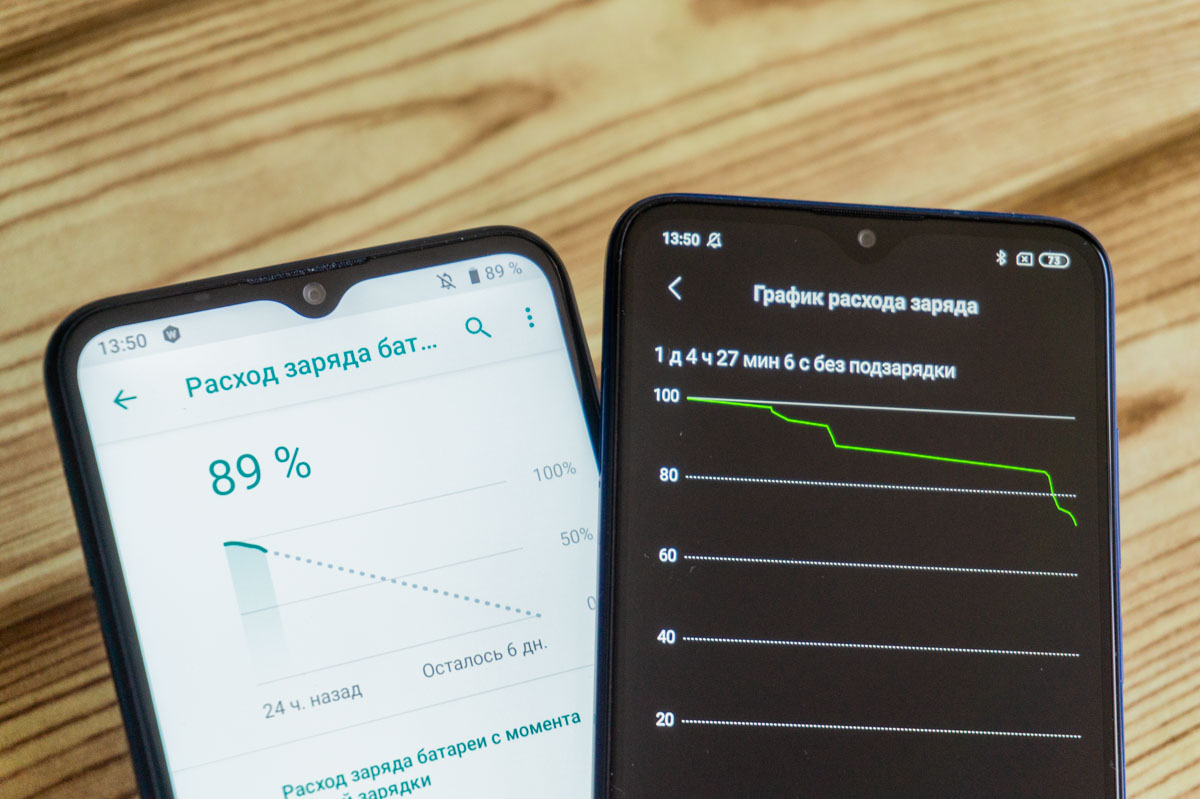 Another thing is that smartphones are charged via different ports, and naturally, from this point of view, Redmi is more relevant and modern, because it has a Type-C port. In addition, it supports fast charging up to 18 watts, which is also a nice feature of the smartphone.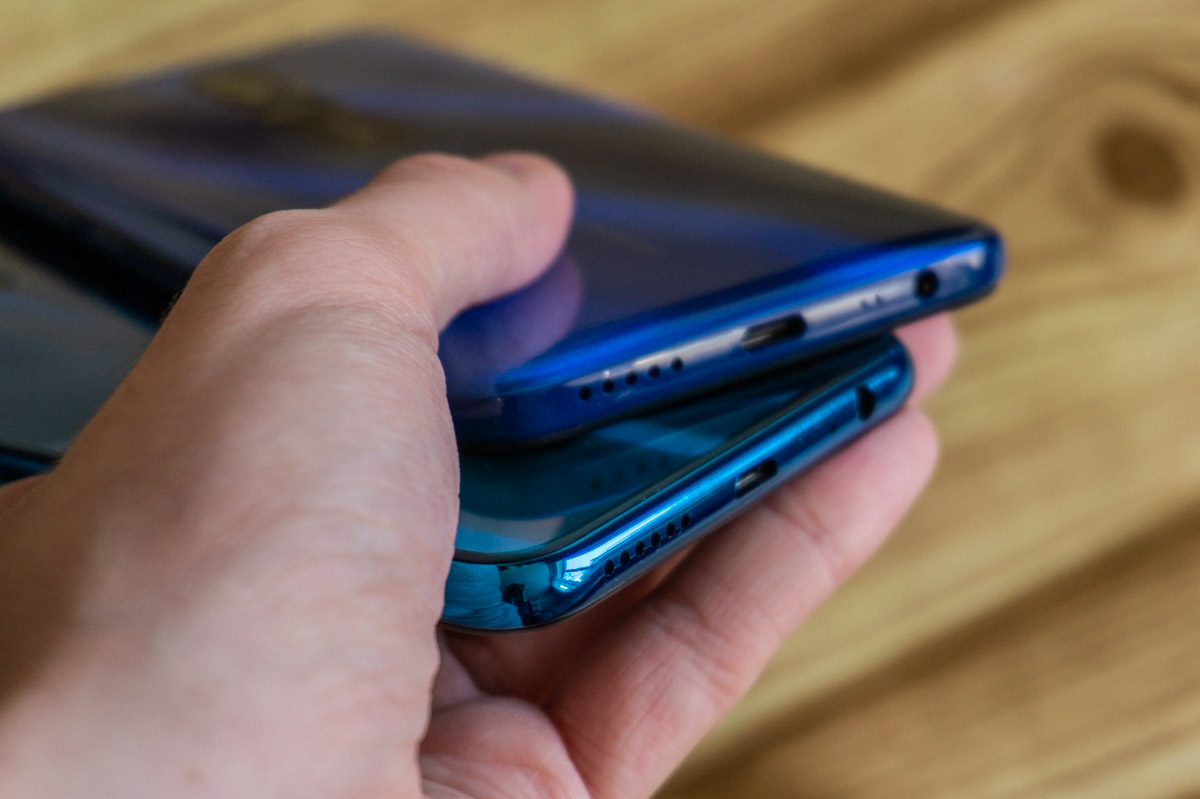 Sound and Wireless Modules
The multimedia speaker in two smartphones plays in mono mode. The volume is approximately at the same level, but Xiaomi plays better. Meizu it is a little flat in direct comparison. In wired headphones, by default, both devices sound good, but again – in Redmi it can improved by regular means. With wireless (I compared on RHA MA650 Wireless) the situation is also similar, however, Meizu M10 has a much larger volume margin, unlike Redmi 8.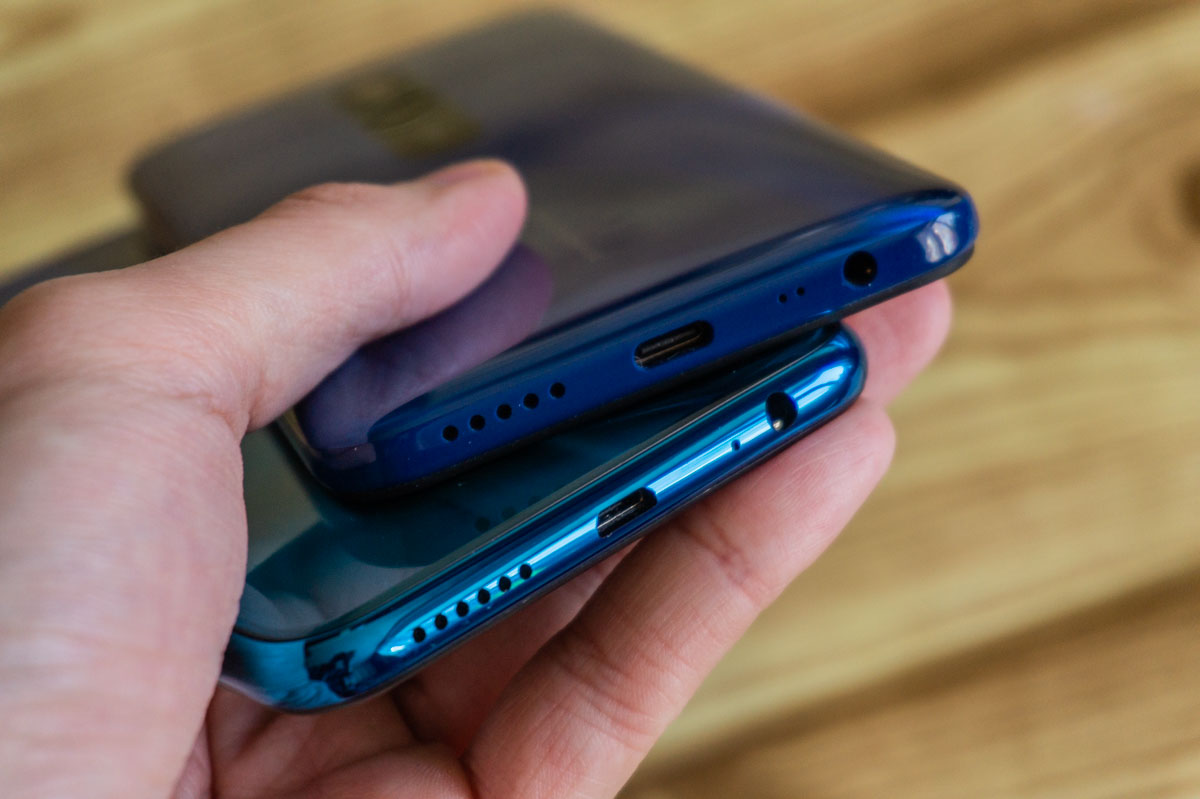 | | | |
| --- | --- | --- |
| Smartphone | Redmi 8 | Meizu M10 |
| Wi-Fi | 4 (802.11 b/g/n) | 5 (802.11 a/b/g/n/ac) |
| Bluetooth | 4.2 (A2DP, LE) | 4.2 |
| GPS | A-GPS, GLONASS, BDS, GALILEO | A-GPS, GLONASS |
| Additional Features | Infrared | — |
The table above shows all the wireless modules of these two smartphones. As you can see, the Wi-Fi module in Meizu can work with a 5 GHz band. Unfortunately, Redmi cannot work with 5 GHz networks, but it does have an infrared port. In addition, it has a more accurate GPS.
Firmware and shell
This moment is highly subjective – some like MIUI features, some prefer clean Android, which you can independently configure for yourself. But it is also important to understand that Meizu is far from the best in that regard. In more detail, all the nuances are described in the review. What about MIUI? We get the good old 10 version, which is likely to be updated to version 11. Which option is closer to you – you decide.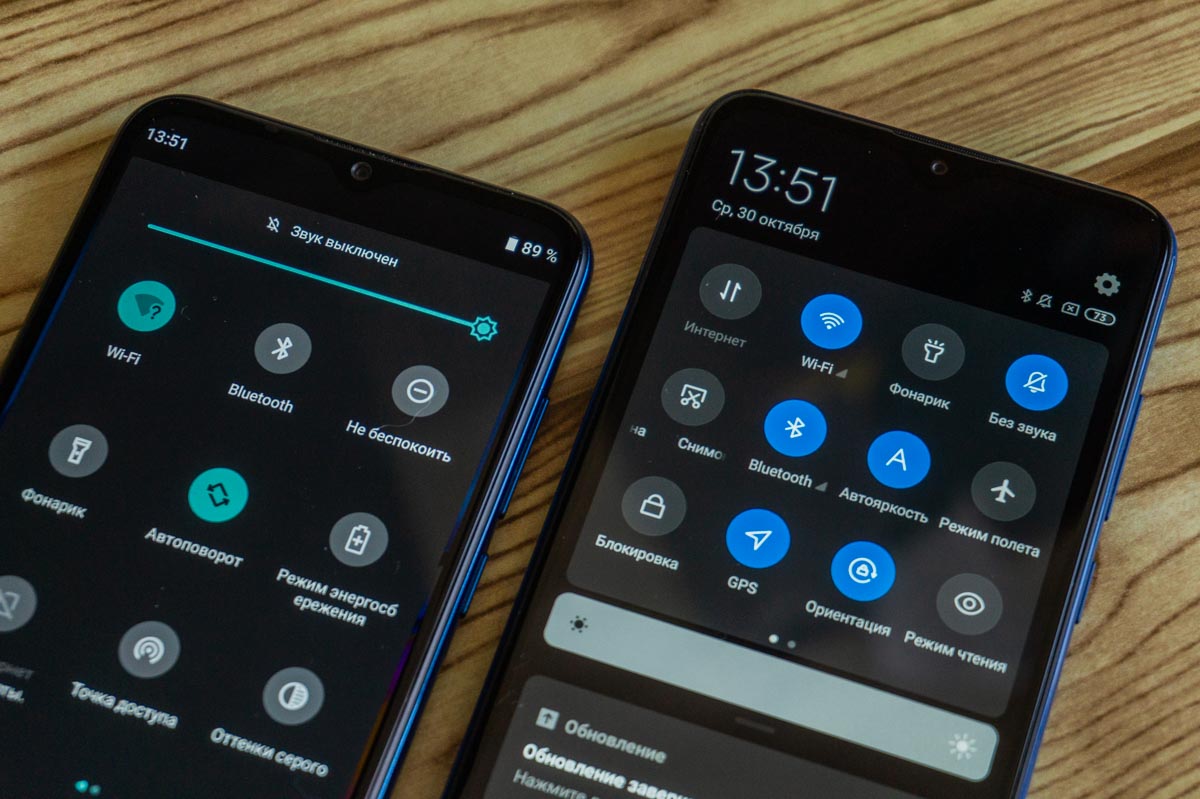 Verdict
So we come to the results of this comparison. As a result, it turned out that Redmi 8 surpasses Meizu M10 in many ways. The gap is not huge, but it's obvious. Of course, in some ways smartphones are equal: both have good build qualities, high-quality screens and a similar level of overall performance.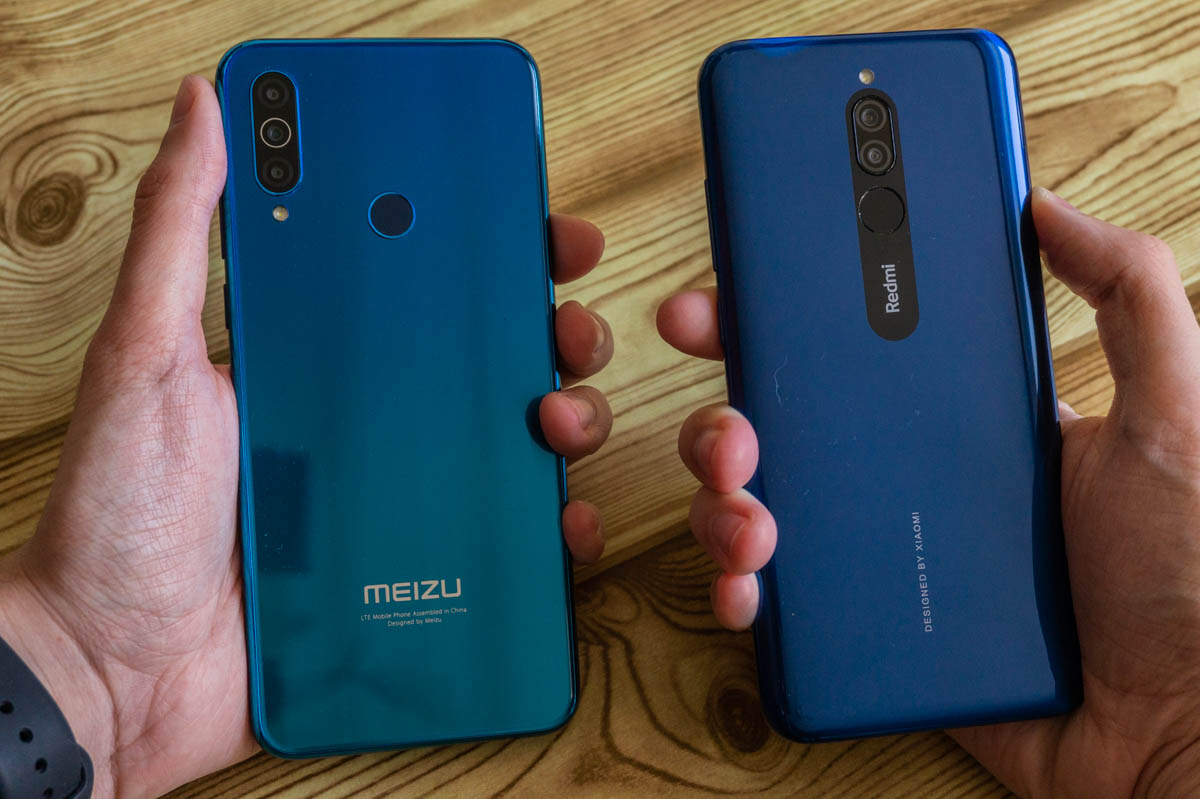 But what can really be said about M10 based on the results of this comparison? Well, it does have a large screen size that's great for watching videos, movies or TV shows. Software? So far, not great, and even with a clean Android system there are problems. My opinion: Xiaomi is king again, and Meizu needs to improve.
Subscribe to our accounts: