Let's talk about Huawei Band 4 fitness tracker – the new wearable device from Huawei. Let's find out how it differs from the alternative (Honor Band 5) and how good it is in general.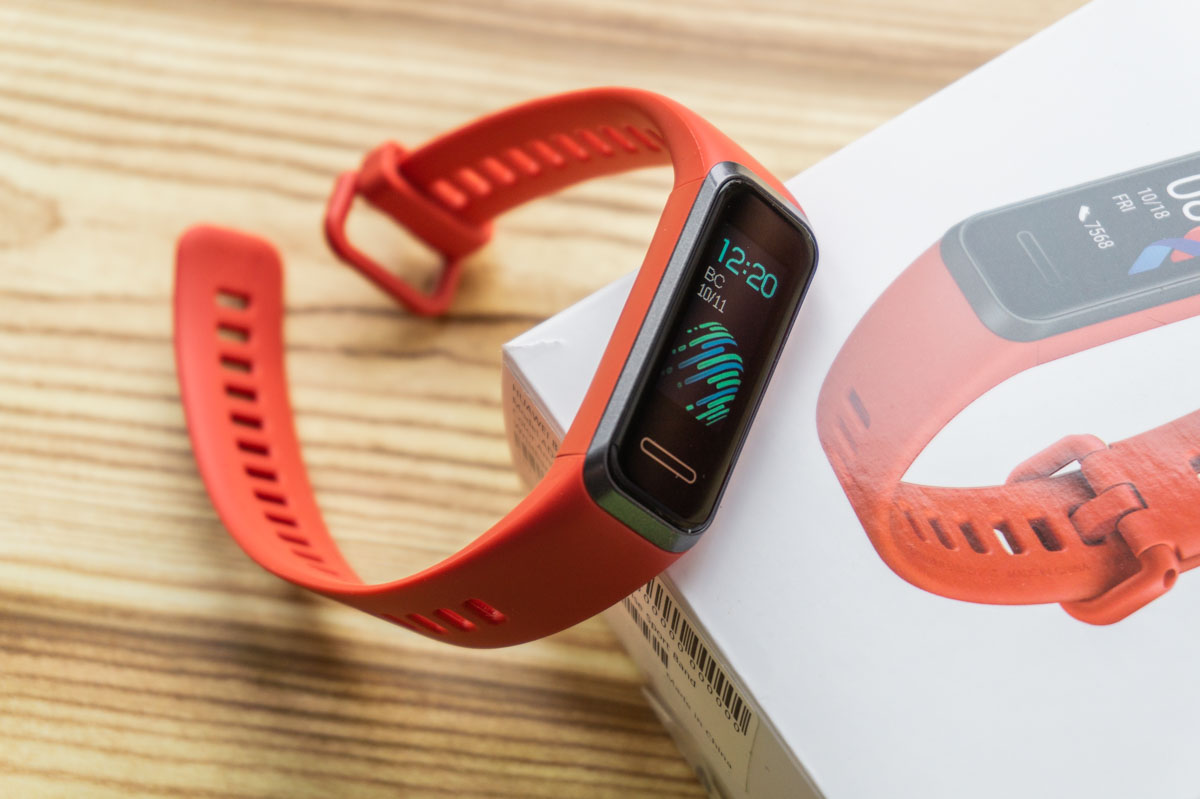 Huawei Band 4 specs
Display: Color TFT screen, 80×160 pixels, 0.96 inches
Microprocessor: Apollo3
ROM memory: 384 KB
RAM: 1 MB
Flash: 32 MB
Battery: 91 mAh
Charging time: about 1.5 hours
7 days of work: HUAWEI TruSleep, heart rate monitoring (smart mode) turned on, activating the screen when lifting the wrist is turned off.
Water resistance: 5 ATM
Charging Port: USB
Smartphone OS Support: Android 4.4 or later, iOS 9.0 or later
Communications: Bluetooth 4.2
Sensors: (3-axis acceleration sensor, infrared sensor, optical heart rate sensor)
Case dimensions (length × width × thickness): 56 mm (over the entire length without a strap) × 18.5 mm × 12.5 mm
Band Width: 17mm
Band Length: 123 mm + 85 mm
Case Material: Plastic
Band Material: Silicone Rubber
Weight: 24 g (including strap)
Colors: Graphite Black, Sakura Pink, Amber Sunrise
Where to buy
Huawei Band 4 Functionality
In terms of functionality, this tracker is very similar to Honor Band 5, but for some reason it's even more rudimentary. We have the usual set of features: time, date, steps, distance, calories, weather, heart rate tracking, sleep tracking, timer, stopwatch, alarm clock, phone search. But there is no pulse oximeter (measuring the level of oxygen in the blood), as in the tracker from Honor.
There aren't a lot of training modes: running (on the street and treadmill), walking (street/room), exercise bike, ellipse, rowing machine and free training. What's missing? Swimming in the pool. But on the other hand, there is a mode of cycling on the street, but it is available, for some unknown reason, only in EMUI shell from version 5.0 and newer or OS 9.0 and higher.
On EMUI 8.1 there is a camera shutter control, but no switching music. This is also strange, but whether these features will be added with updates or not is a question.
What's in the box
In fact, there is no set as such. In a small box there are pieces of paper and… Huawei Band 4. Surely you immediately want to ask a question – where is the charger? Wait and find out…
Design, materials, elements configuration and ergonomics
The design of Huawei Band 4 is even more concise than Honor Band 5, but a little "more complicated." It has a flat shape, and the glass in front with 2.5D rounding at the edges and an oleophobic coating. The screen, along with the glass, is embedded in a thin plastic frame of dark gray color. At the bottom there is a small oblong button that resembles a navigation button from EMUI.
The dimensions of the module along the entire length without a strap are 56 × 18.5 × 12.5 mm. But of course, the visible area is smaller – about 46 mm long. Band 4 weighs 24 grams with a strap. And say what you will, but this tracker is absolutely identical, only with Honor logo. In fact, there is not much difference, it is equally comfortable and you can wear it constantly.
The front panel includes a screen and a touch button, which I already mentioned. The ends of the sides are completely empty, the top has a strap mount, and the bottom has additional contacts. Yes, they are needed for charging. On the back are service markings and a window with sensors, which almost do not protrude above the surface.
Of course, the bracelet is protected from moisture, and has water resistance is up to 50 meters. This is enough not to worry about simple everyday things and calmly wash your hands or take a shower without removing the bracelet from your wrist.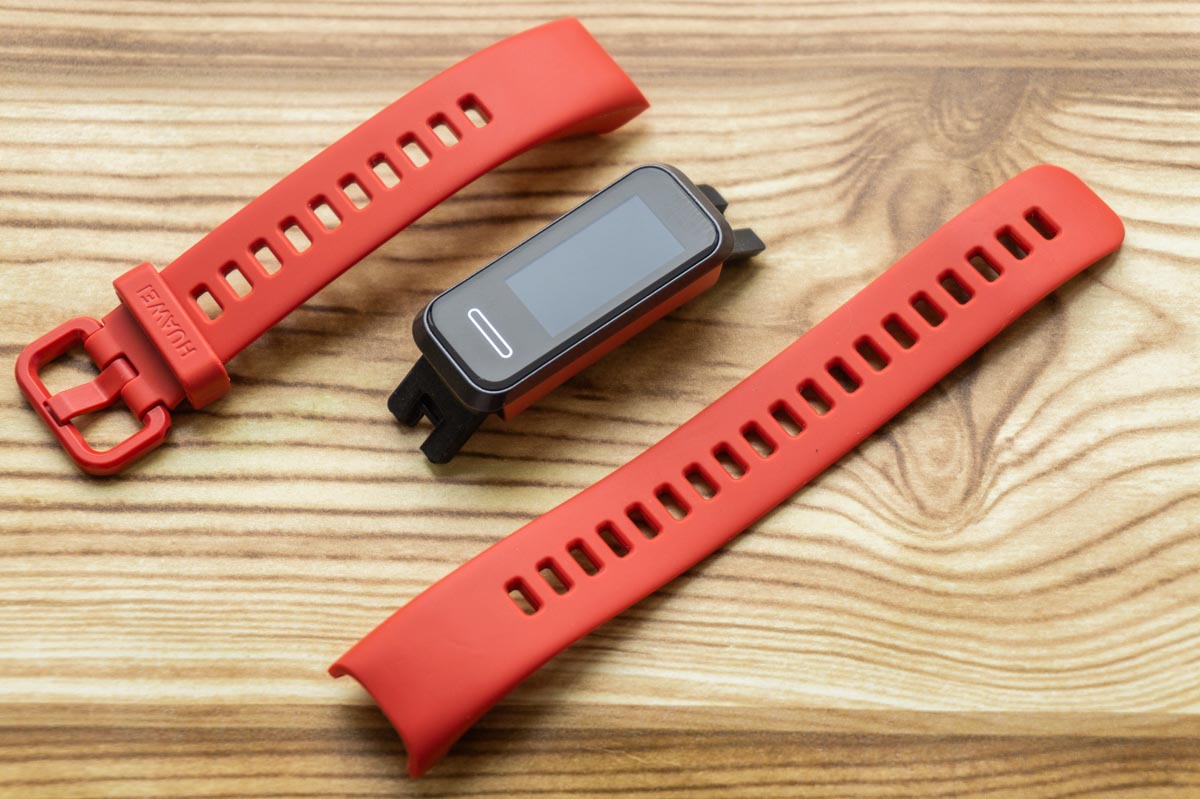 The color of the case can be orange, pink and black. I have an orange sample called Amber Sunrise. The strap also follows the color of the case.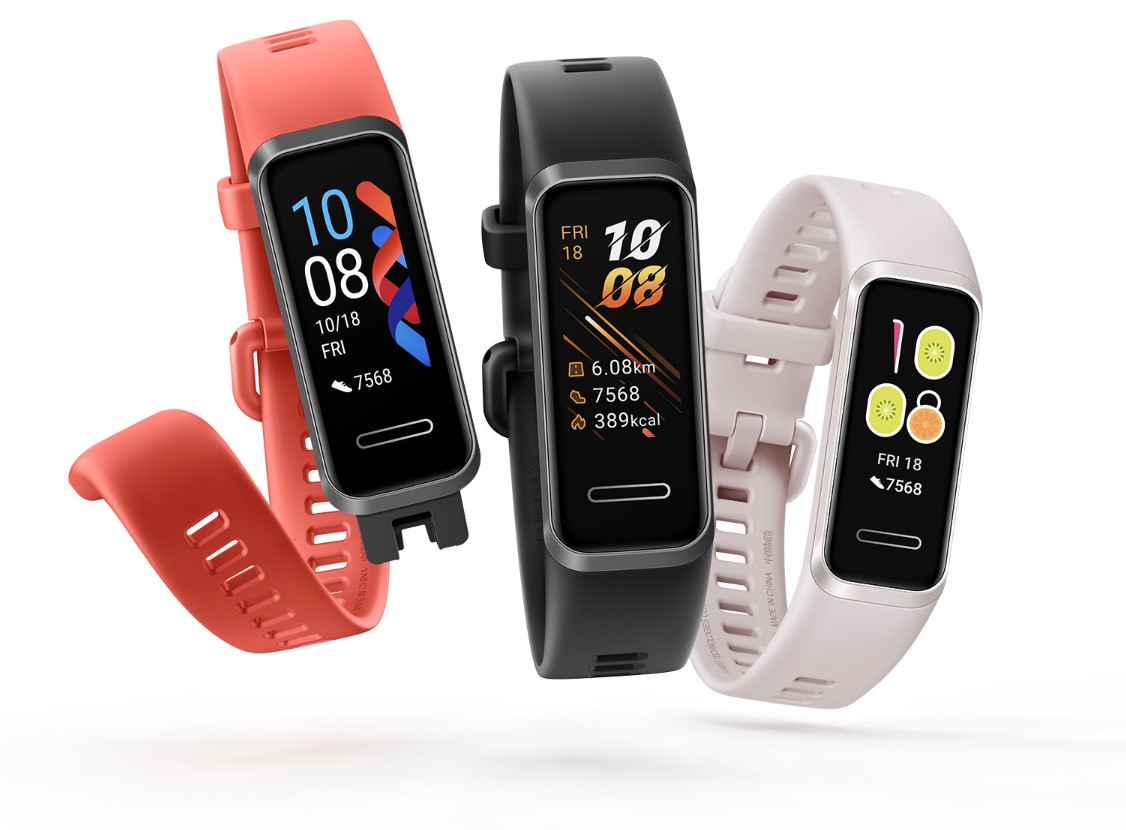 Now – more about the strap. It is made of fairly soft silicone rubber, without any pattern on the inside or outside. There is a holder with a retainer and the Huawei logo on the strap. The strap has a matte finish with glossy diagonal slices.
To remove the strap, you need to press the button and pull part of the strap to the side. Everything is fixed very securely, with a characteristic click. There are a lot of holes on the strap, it's very straight and I have no doubt that it fits on any wrist. It has a length of 123 + 85 mm and a width of 17 mm.
Huawei Band 4 Display
The screen of Huawei Band 4 is touch-sensitive, made using TFT technology with a resolution of 160 × 80 pixels and a diagonal of 0.96″. This is another important difference – Honor Band 5 and Xiaomi Mi Smart Band 4 use OLED screens.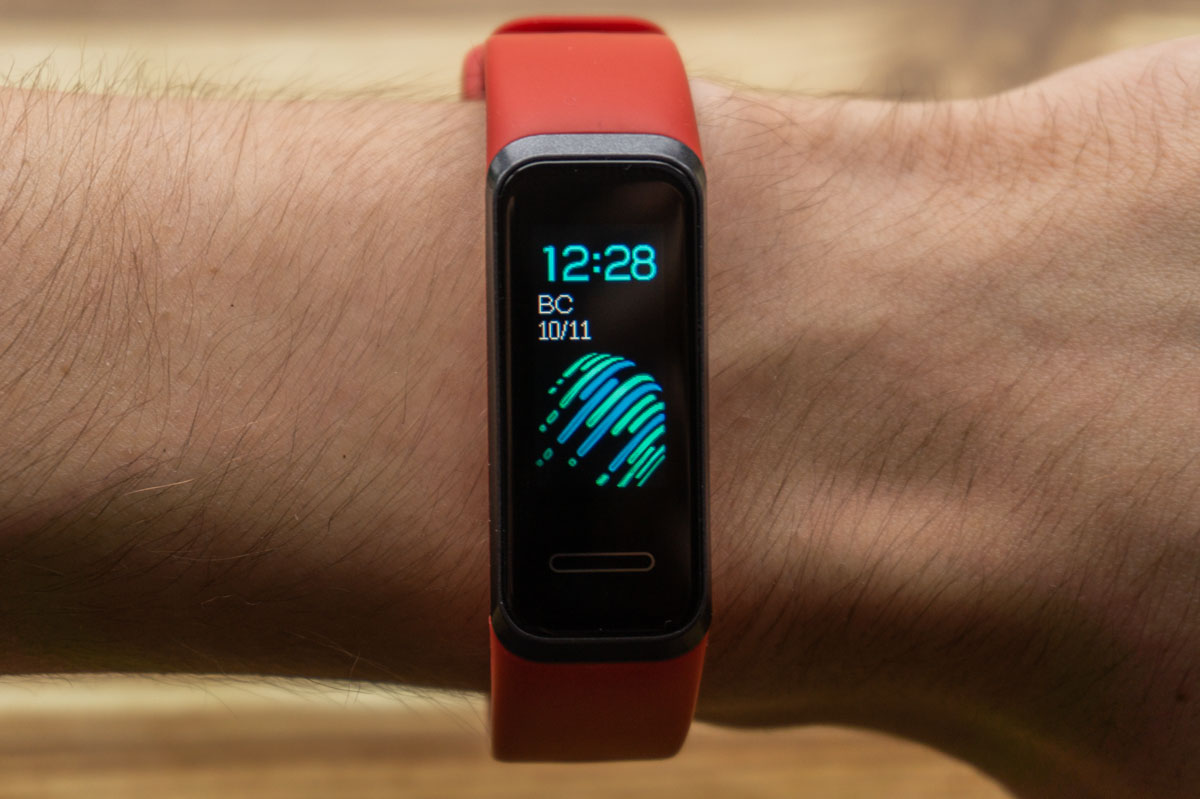 The display is bright, viewing angles are good despite the type of matrix. The only thing that's inferior to competitors is the depth of black. There are 5 modes of brightness. For most cases, 2-3 levels are enough, but if in a specific period the sun is bright on the street, you will have to raise it to the 4th or 5th.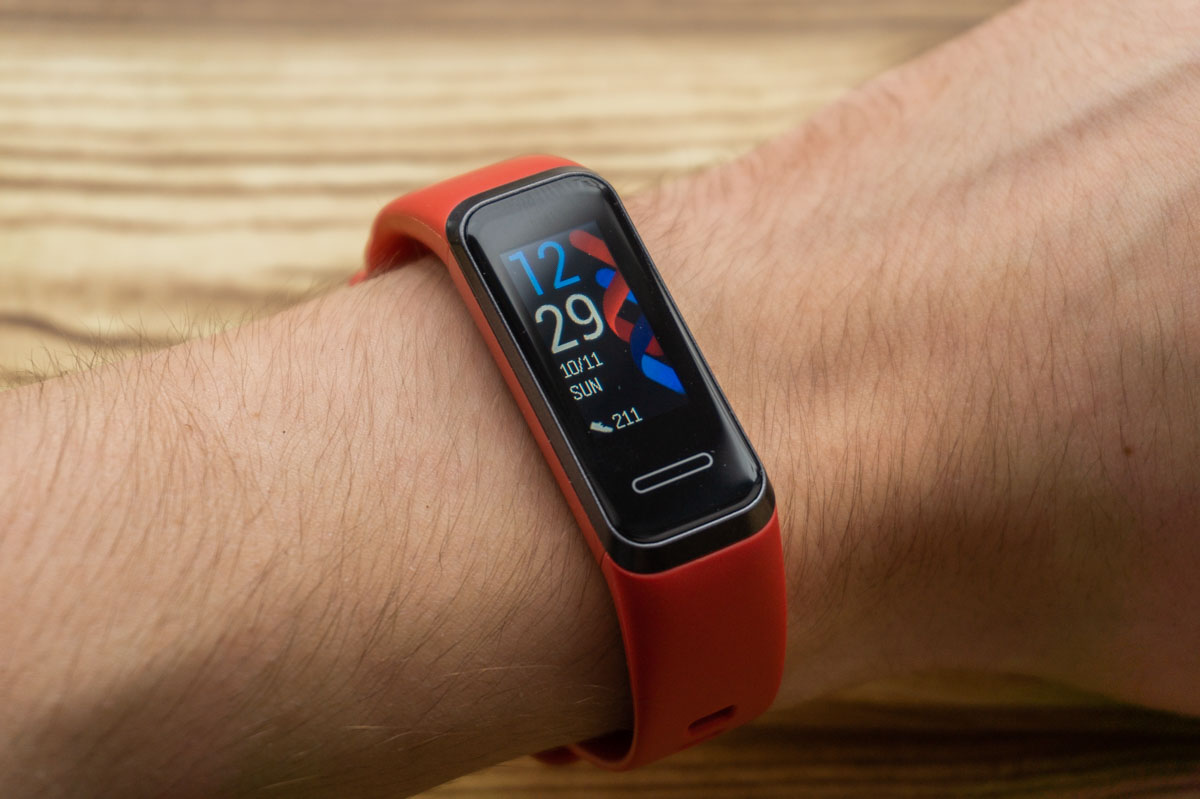 The screen turns on as always, either by raising the wrist or by tapping on the button. Activation with a wrist is quick and it works in 90% of cases. But it occasionally turn on by accident. But Honor Band 5 is better in that regard.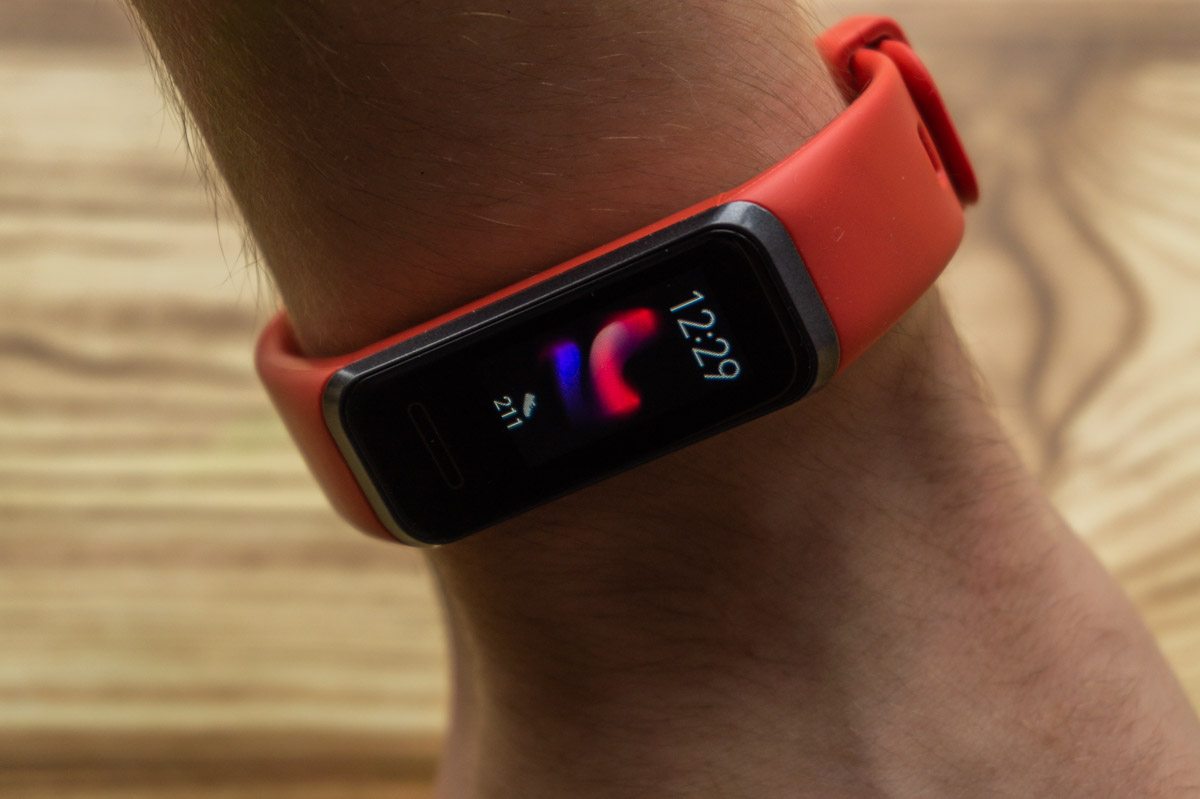 There is also a function to deactivate the screen with the wrist. It is highlighted for about 5 seconds – enough to read a message or any other information.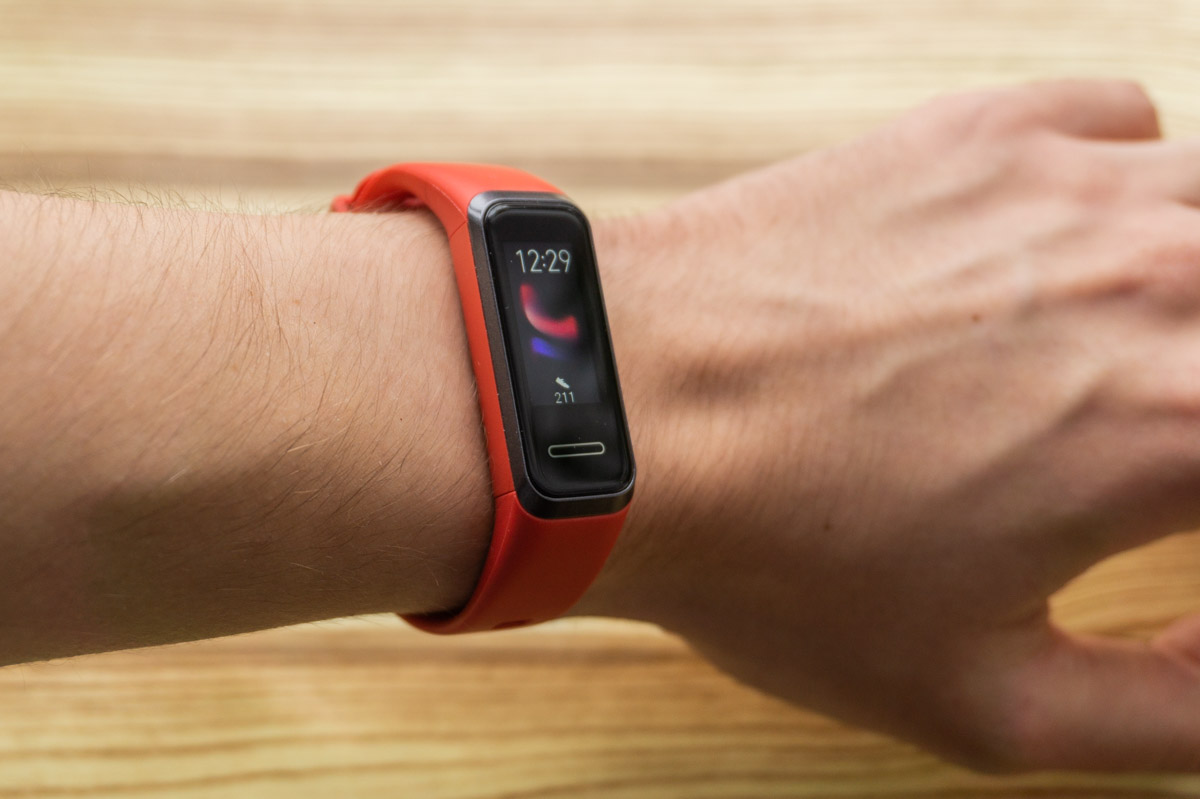 The screen stay active for 5 minutes and enable a decrease in brightness at night.
Huawei Band 4 battery life
The tracker has a battery capacity of 91 mAh. From the characteristics promised by the manufacturer, we see the following:
7 days – with sleep tracking, heart rate, but without the wrist activation option
8 days – with sleep tracking, no heart rate tracking and no wrist activation
9 days – without tracking sleep and heart rate, also without activation
But in practice, the results will be different. In my case, Huawei Band 4 lasted for 8 days with Huawei TruSleep sleep tracking, with screen activation, but without heart rate monitoring. At the same time, every day there was an alarm clock and, of course, a lot of notifications. So the claimed figures are true.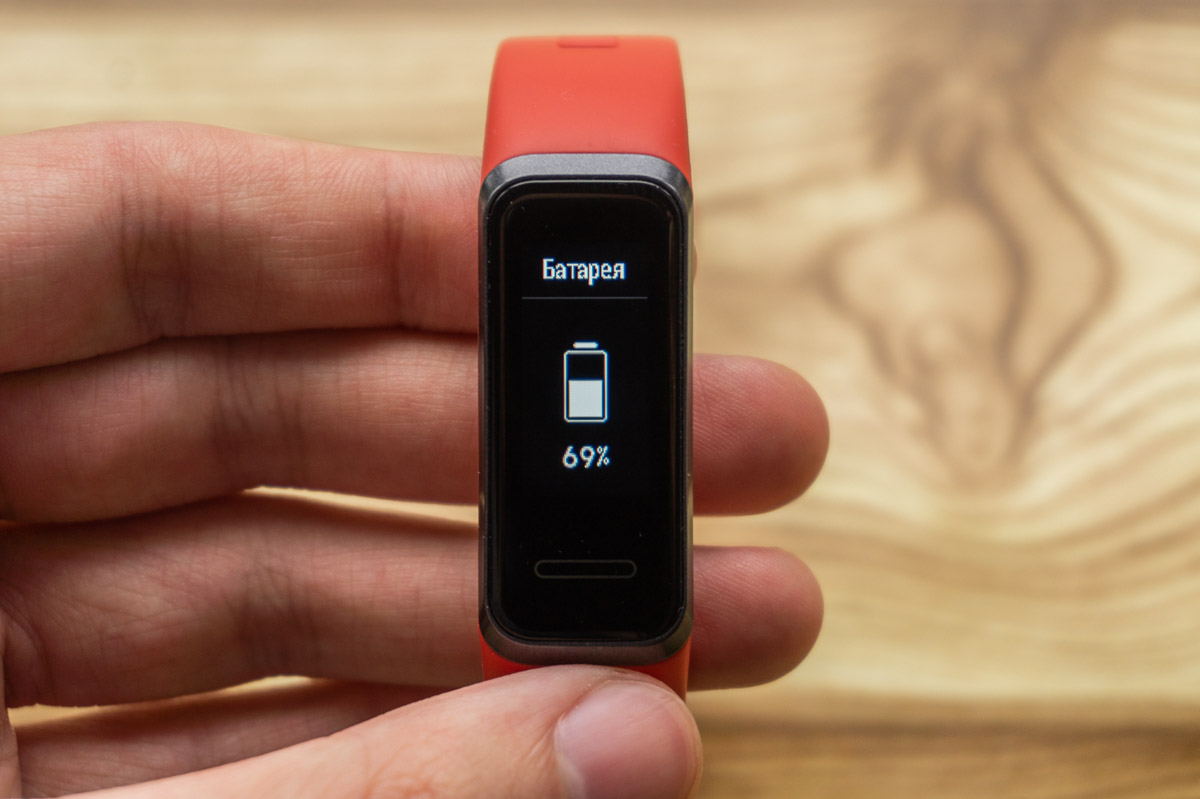 For charging just remove the lower half of the strap and connect it to the USB port of a computer, laptop, external battery or any adapter. This is convenient – on long trips you won't have to take another charger with you and the cradle will not be lost anywhere.
Interface and Management
Everything is the same here, so I'll tell you briefly, and if you are interested in the smallest details, you will find them in the review of Honor Band 5. Navigation: swipe up and down, swipe to the right – return to the previous window. Button under the screen – go to the home screen.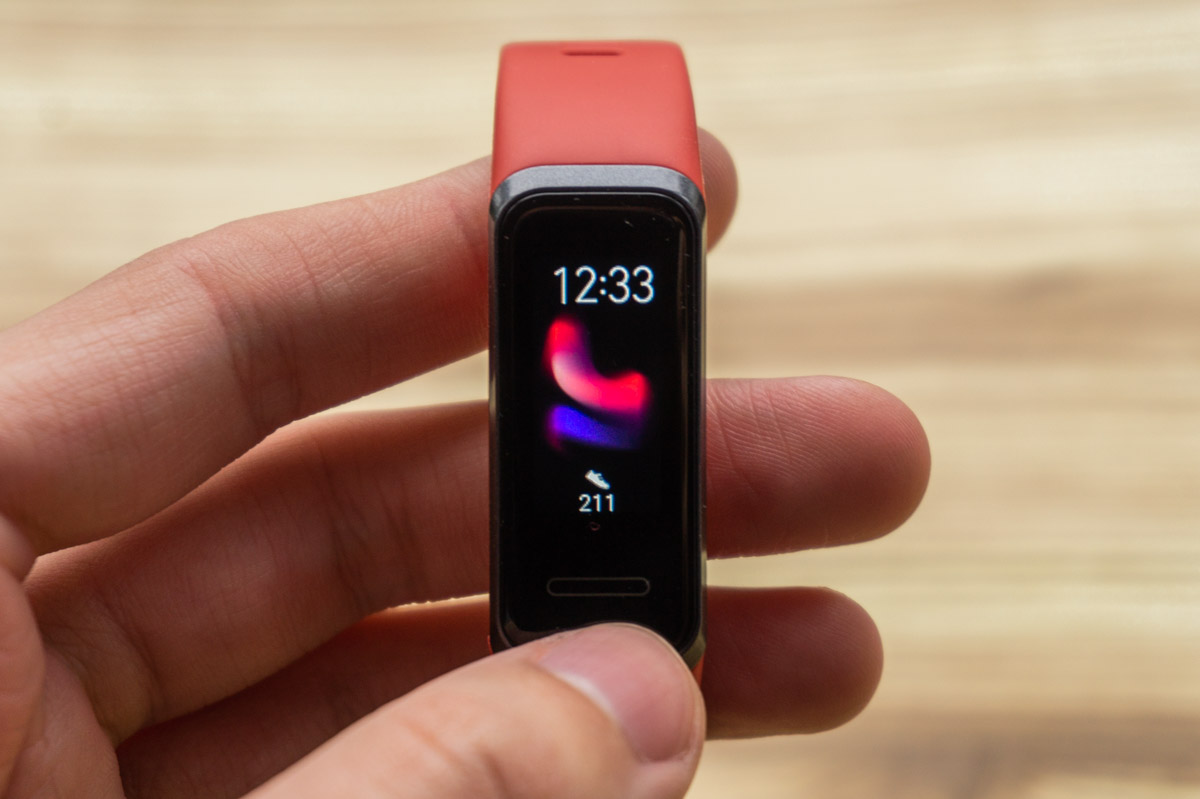 To change the watch face, press the current one. A simple press – a window displays the connection, weather, current battery and missed messages. Behind the watch face there is activity with the number of steps, by pressing there will be details (steps, calories, distance, time of physical activity and the number of workouts).
Then comes the pulse measurement after clicking on the icon. Then there is an icon with the number of hours and minutes of the last sleep. In training, there are 8 (or 9) modes. Before starting, you can select a goal and notifications during a workout, and in the course of time all information about the workout will be displayed.
For training, there is an item with a timer, stopwatch, watch faces, phone search function with a loud notification, brightness adjustment, screen activation for 5 minutes, information on the remaining charge and system items (reset, reboot, shutdown and information).
The last item is messages where the 10 most recent notifications received on the smartphone are stored. For applications, all the icons are the same – some kind of light bulb and other icon I noticed only in SMS notifications. Notifications are readable, but the text does not fit.
Huawei Health
The companion app for Huawei and Honor wearable gadgets is Huawei Health, also known as Health.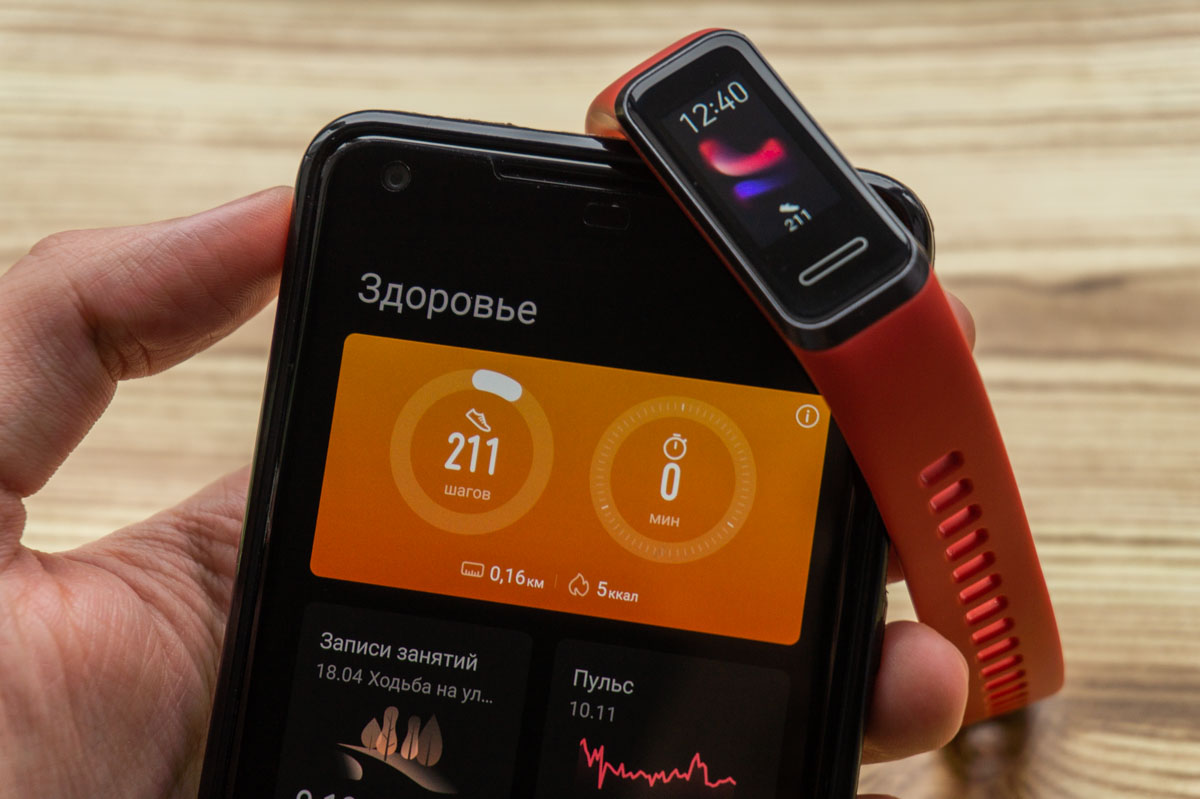 I also talked about it in full detail in the Honor Band 5 review, so now we will go through it quickly.
Android:
iOS:
The first tab shows cards with data on activity, heart rate, sleep and weight. If you click on some you can see the statistics for the day, week, month or year.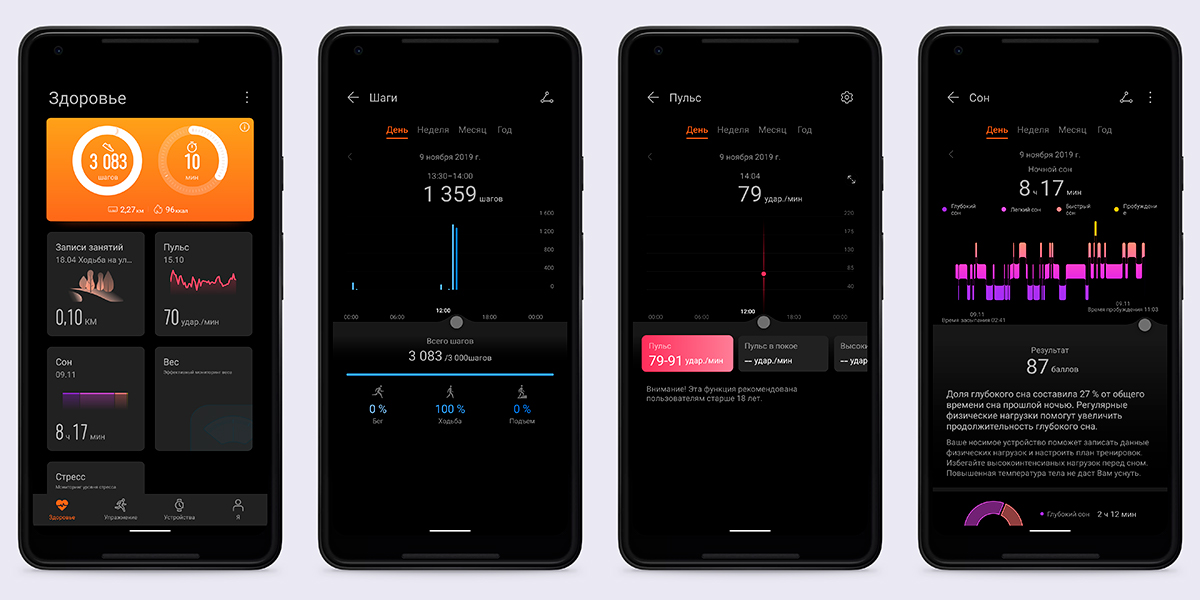 The second tab with exercises allows you to start one of the workouts. In order to draw a route on the map you have to take a smartphone with you. There are also recommendations for training with different levels of physical fitness.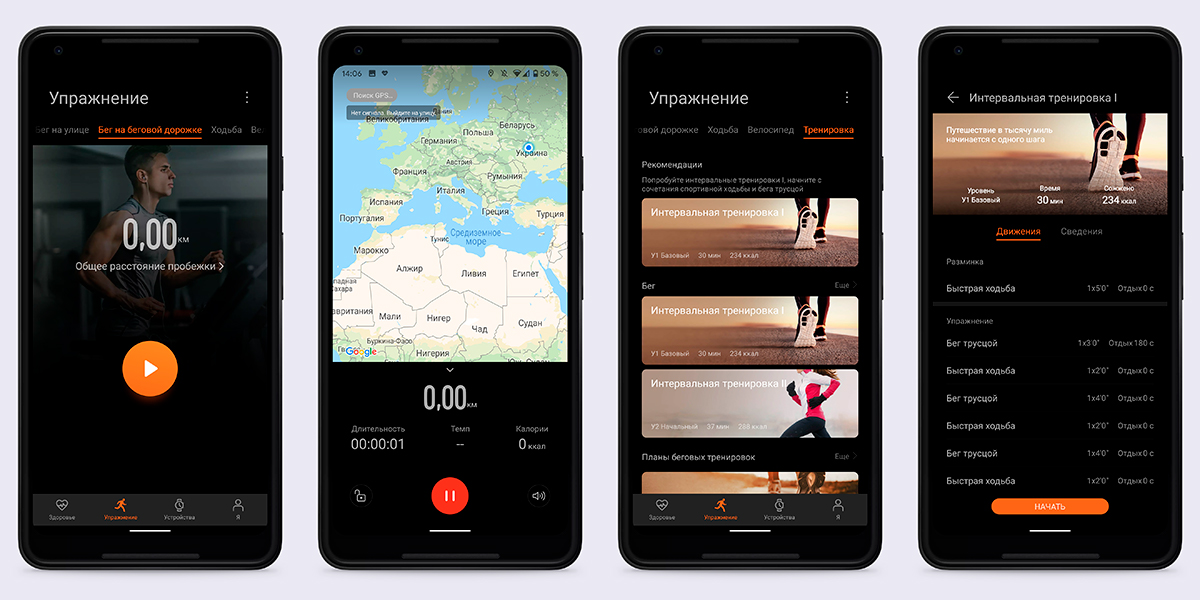 Third tab with connected devices. You can go to the specific setting, and in the recommendations submenu download and install new watch faces or see downloaded ones. Their list is regularly updated and now (at the time of review) there are 60 styles: minimalist, informative, and thematic for every taste.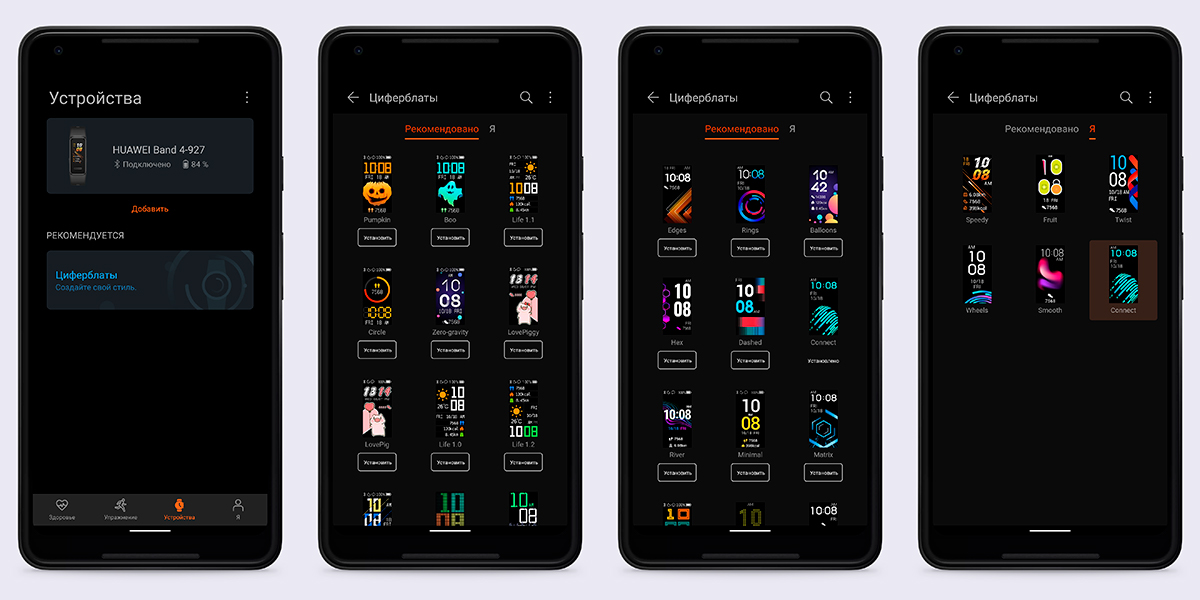 If you go to the device settings, you can find troubleshooting tips, enable the features you need and configure some of them, if there is such an opportunity.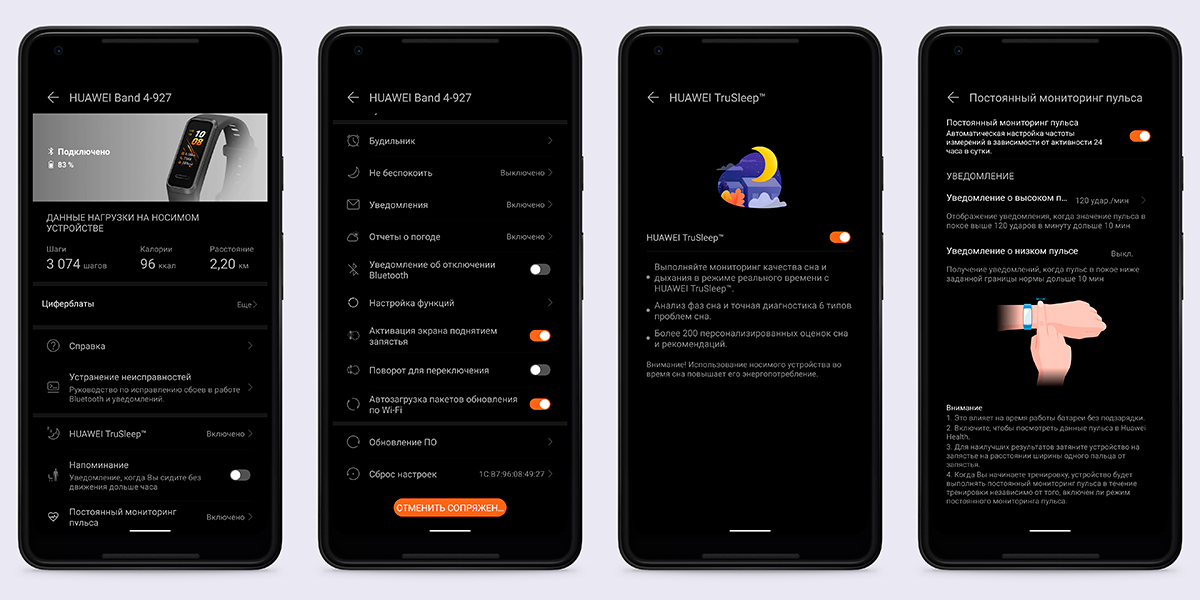 For example, set the time or script of the Do Not Disturb function, select the applications from which you want to receive notifications on the tracker, set the order of items in the interface or hide unnecessary ones.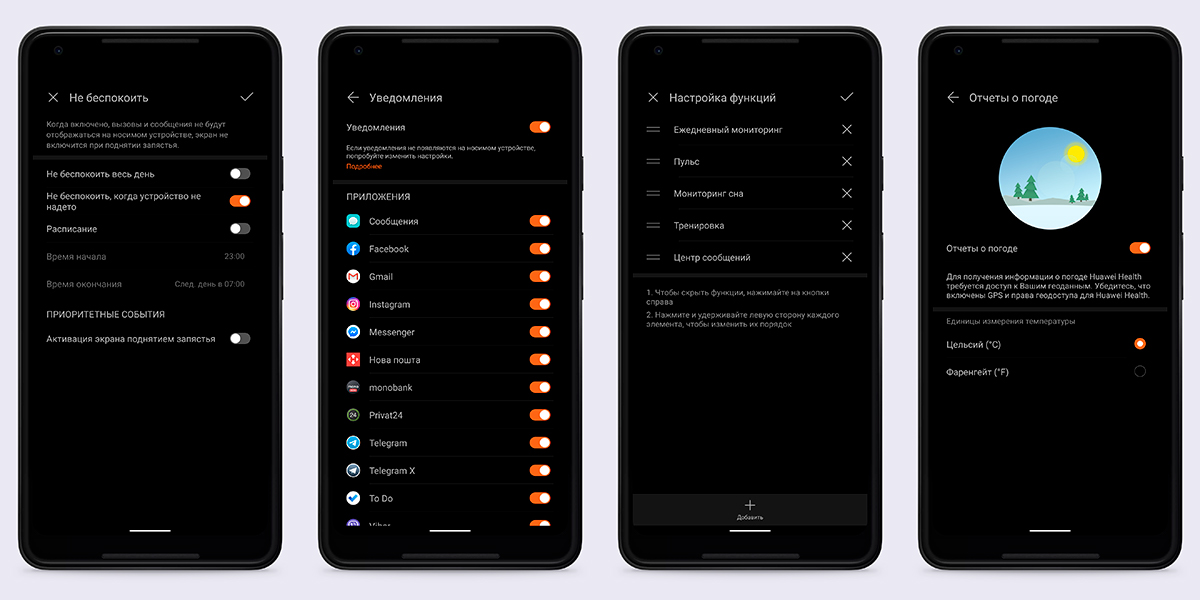 The last tab is not very interesting: account settings, awards, activity statistics and other settings.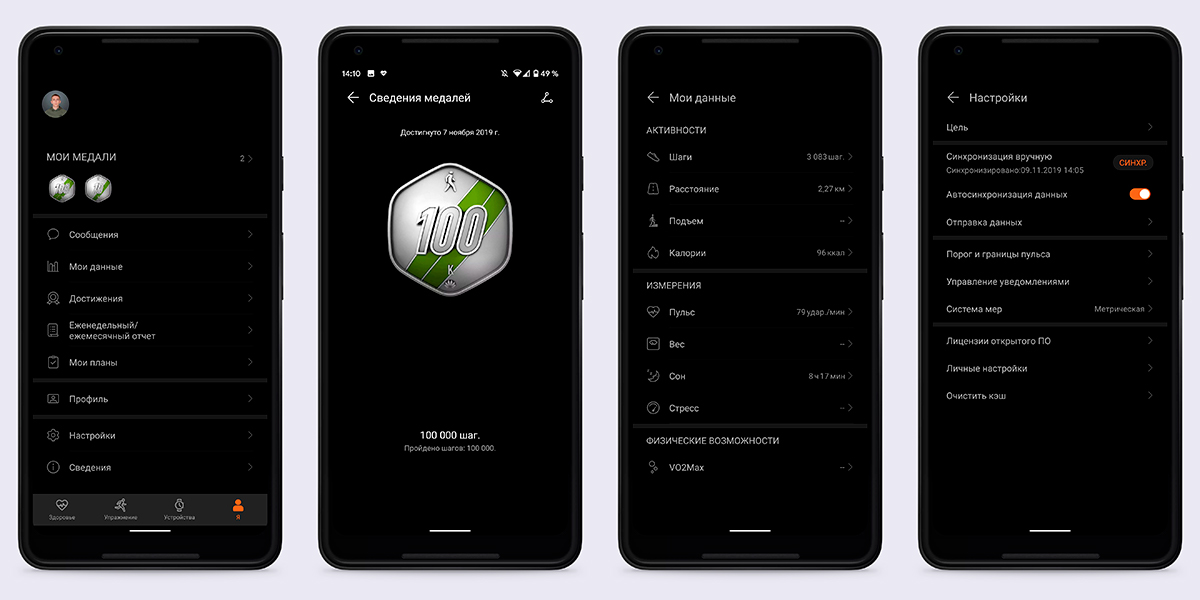 Verdict
The main "problem" of Huawei Band 4, no matter how strange it may sound, is the existence of Honor Band 5. It has slightly more functions for about the same price – there is training in the pool, music control and measuring the level of oxygen in the blood.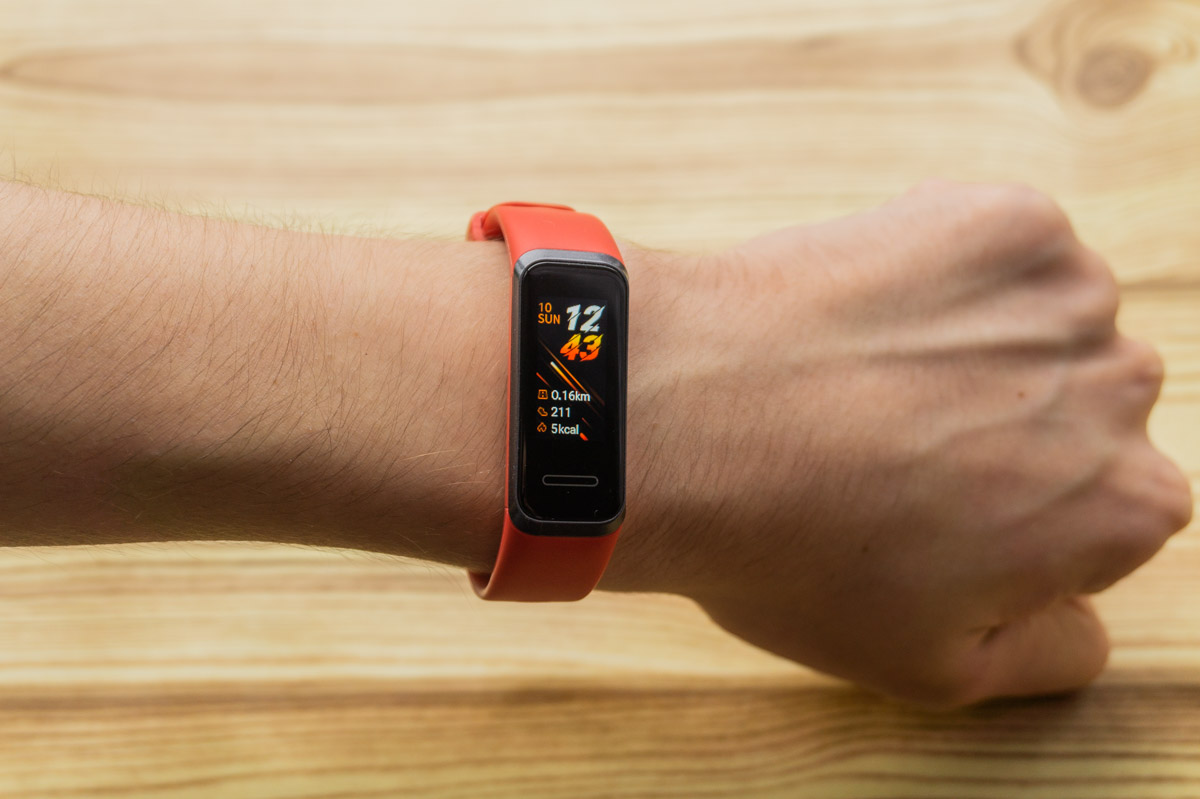 How can a Huawei tracker stand out and why should you choose it? For example, if you like the design, dislike the proprietary chargers or simply don't care for Honor's special features. Huawei Band 4 has a good screen, okay battery life and reliable software.
Where to buy
Subscribe to our accounts:
Twitter
Instagram
YouTube