During MinecraftLive 2022, Mojang developers announced that the next major Minecraft 1.20 update for Android will be released only in 2023. Following the previous release patterns, it is expected that the version will reach players in January 2023. But what can users expect in the new update?
Changes and new content in Minecraft 1.20
As was shown during MinecraftLive 2022, the 1.20 update will bring a bunch of new features to the game. However, the developers have revealed only some of them. These include the following:
Hanging signs. Now players can place the inscription anywhere in the block and for this they do not even need to be put on the ground.
Bamboo tree. The developers will introduce a new family of blocks called bamboo into the game. This will expand the types of wood in Minecraft PE.
Now players will be able to create chiseled bookshelves where ordinary and enchanted books will be stored.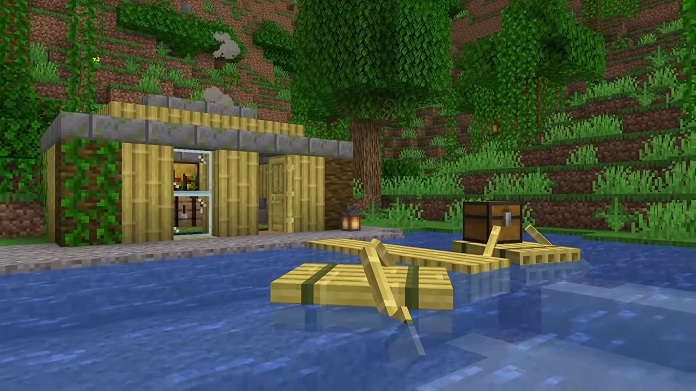 In addition, an exclusive set of blocks will be introduced into the game and at the moment the developers have not announced which items are included in it.
Added functions
The developers will expand not only the catalog of items, but also add new features to the game. At the moment , the following innovations are known:
Spectator mode. Since the beginning of 2022, developers have been testing a new mode that allows players to see through blocks and fly freely around the world.
User interface. In the latest preview version of the game, the developers demonstrated a new user interface for the Minecraft Bedrock version.
Minecraft brings camels to the game. As expected, they naturally appear in desert biomes. Animals will become one of the biggest mobs. When riding camels at night, the player will become inaccessible to hostile mobs.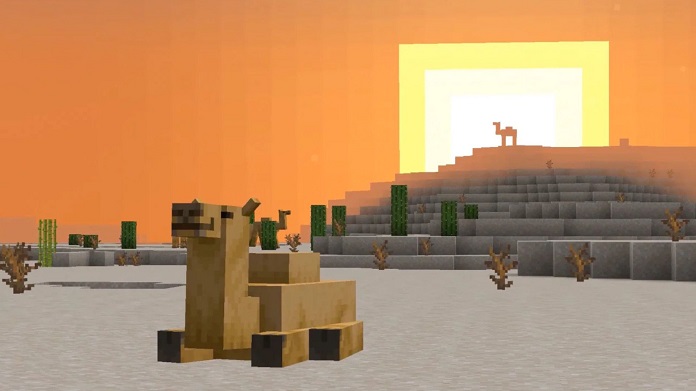 It is expected that new biomes will be introduced into the game: desert, savannah and badlands. It is assumed that tumbleweeds, new cacti and vultures stealing prey will appear in the last biome of the barren land.
At the same time, the developers plan to fix a lot of errors that were made in previous updates. However, in some versions of the game, users will be able to create their own banners, which will then be reflected on the map. This will allow all players to mark certain places.
These are the main features that users will be able to see in the new update of the game. It is assumed that the upcoming version will be one of the best updates of the game, but the full list of features will appear only in December 2022.
But despite this, we strongly recommend that you download Minecraft 1.20 for Android for free and personally evaluate all the interesting novelties of a major update!
Minecraft was created in 2009 by Markus Persson, who decided to create a video game unlike anything else – both accessible and easy to learn without the need for tutorials. Addictive, but endless and plotless.
Download Minecraft PE 1.20 APK for Android
Most of the content from Update 1.20 is available in the latest beta versions of Minecraft. You can download them on the website – mcpelife.com
Download: https://mcpelife.com/download/minecraft-pe-1-20/