Axios continues to publish photos of Ukrainian cities after shelling carried out by Russian occupants. The material focuses on the cities of Mariupol, Kharkiv, Kyiv, and Kyiv region.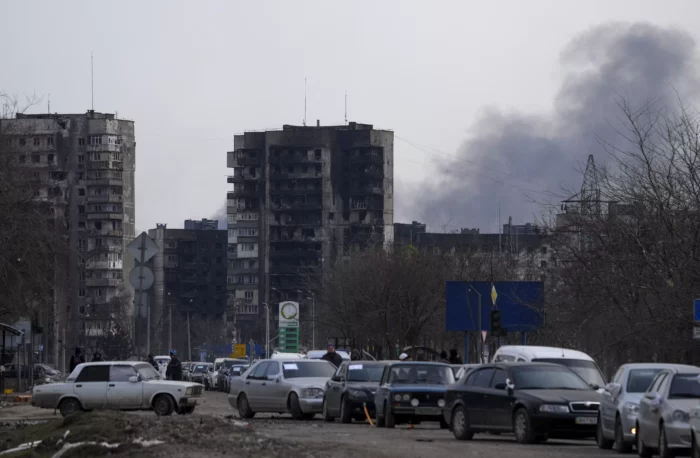 In the first photo, civilians are leaving the city of Mariupol as smoke rises in the city.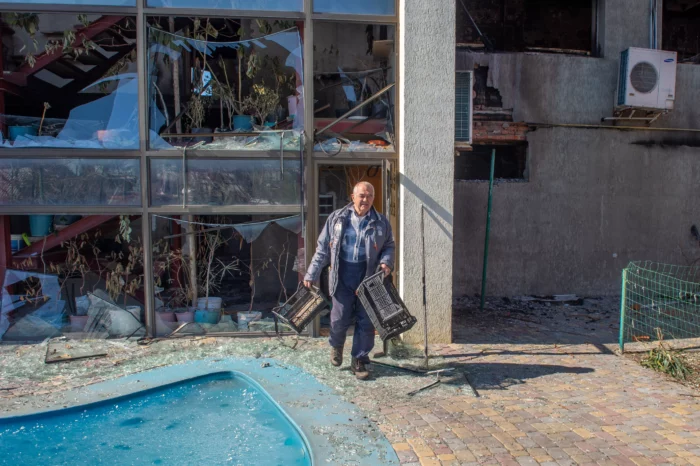 Here, a man leaves with a few belongings from a building damaged by Russian rockets in Kharkiv.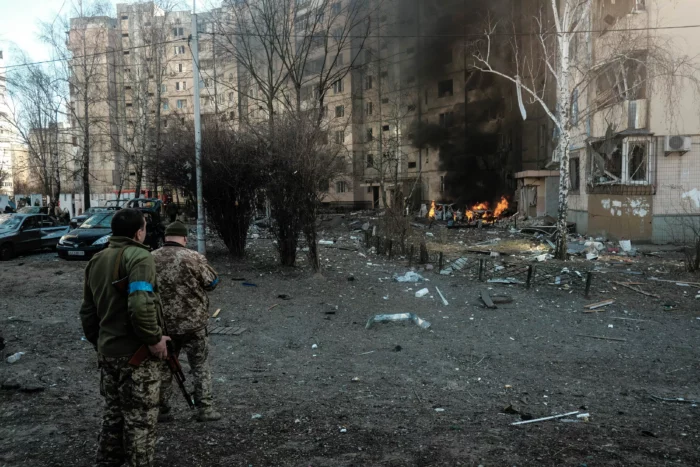 Here, soldiers and police examine the aftermath of a missile strike near a residential building in the Bilychi neighborhood of Kyiv.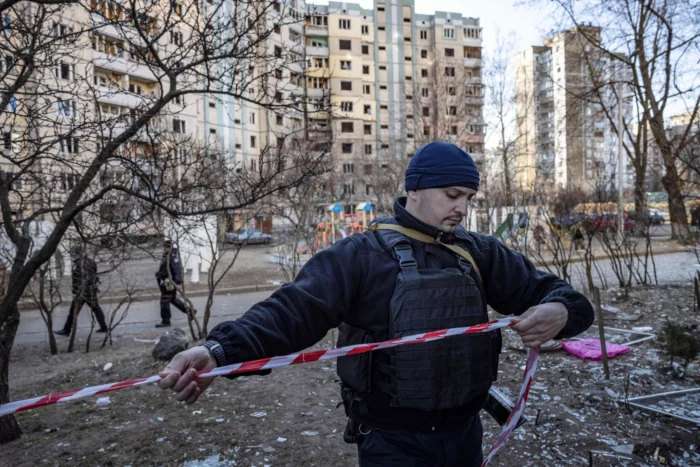 In the latest photo, a Ukrainian police officer cordons off an area near a residential building that was hit by the debris from a downed rocket in Kyiv.
You can also help Ukraine fight with Russian occupants via Savelife or via an official page of the National Bank of Ukraine.
Read also: