Not long ago, in details, as detailed as possible, I've painted my impressions for the VOYO VBOOK V3 laptop-transformer. Spoiler – I was very pleased with them. Part one here, part two here. And doubly gratifying is that now at GearBest.com continues massive sale of VOYO devices, yes even with stocks!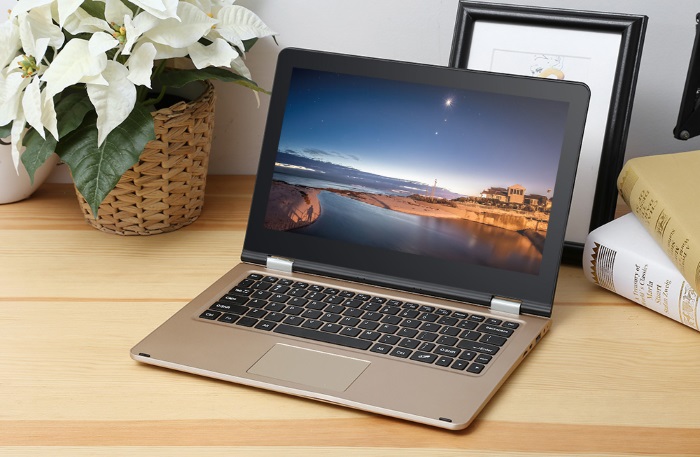 VOYO laptops are sold to GearBest.com
First of all, of course, VBOOK V3. If you are too lazy to read my two articles (which is a pity, because they are well written and generally I tried), here is a brief summary of this miracle device. Intel Pentium N4200 CPU, 4 GB RAM, 64 GB ROM + two slots for SSD, one of which is occupied by M.2 drive for 128 GB, as well as the format of the transformer – hinges allow you to install the device like a «house», or a tablet. Plus – touch screen, Windows 10 and dual band Wi-Fi. A handsome note in two colors is available temporarily for $299 at this link, as a gift for Flashlight time is pack of accessories, including a cover, mouse, rug and Protective film with a total cost of $30.
The second device is VOYO VBOOK V2. This transformer is the predecessor of V3 and is equipped with the form factor advantages of the descendant, but is equipped with a weaker Intel Celeron N3450 CPU (review of the device with CPU slightly weaker is here), there is no SSD, but differences, in fact, ends there. Even gift for purchase is the same, but the price is lower – only $199 at time of sale here.
All suggestions (and there are enough of them) can be viewed here.