You know, I never was interested in making videos. Now, photos I like. With each new iPhone (and I have been using them since the release of the first model), the quality of the images improved and at some point I began to enjoy the process. So when I was asked to write a review of the DJI Pocket 2 camera, I decided to step out of my comfort zone and accept the challenge.
So, officially: I've never held a video camera in my hands. Everything that will be written below is the result of the most unbiased and completely inexperienced approach. Opening the small white box with the DJI Pocket 2 Creator Combo inside, I look forward to a lot of discoveries and hope that I can convey to you my impressions as vivid as I experience them myself. Let's go.
First impression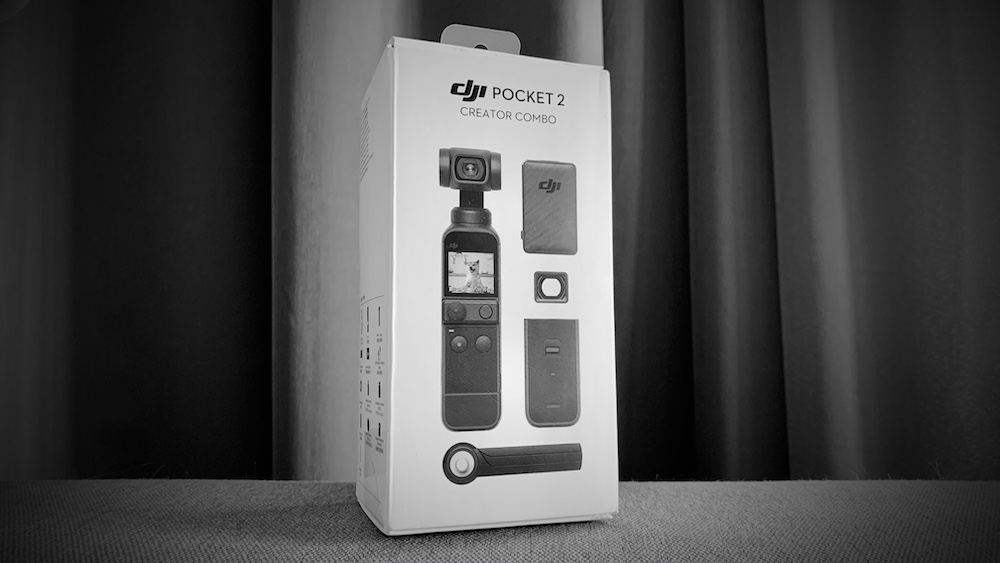 The design of the box is very similar to what we see from Apple: everything is white, there's a logo, a photo of the product on the top edge, a sticker with a serial number on the bottom. On the back, we see App Store and Google Play logos, so it's immediately clear that you will need to install the proprietary app. And, as is the case with Apple products, when we open the box, we immediately see what we spent the money on. And on the lid, we see another insistent proposal to install an app for iOS or Android. Under the camera there is paper manual and something else, but first, let's give in to the manufacturer's insistence and go to the App Store or Google Play.
App
Actually, there is nothing unusual in the process of installing something from the App Store. The app wants you to give access to almost everything (photos, notifications, permission to use Bluetooth to search for nearby devices, etc.).
Let's start with registering an account. Unfortunately, the usual options in the modern world, such as login in with a Google, Apple or Facebook account, are not available here, so you will have to do it the old fashioned way, via email. It's a bit strange, considering that registration via Apple ID is supported by everyone nowadays.
We fill in everything that is asked, and voila – we are on the login page, where the Facebook and Apple buttons finally (and suddenly) appear. What?
Anyway, we have an app and an account. Which, by the way, can be edited immediately by clicking on the username assigned by the robots.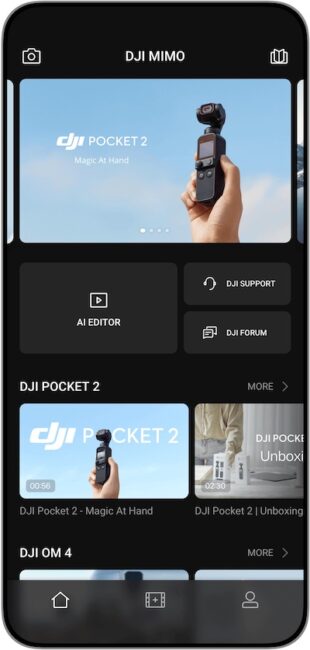 The app itself has three main tabs:
Home – There are three useful buttons for AI Editor, DJI Support, and DJI Forum, as well as access to DJI instructions and videos;
Editor – here you can find finished videos, add music and effects;
Profile is a personal tab, where the work you have uploaded to the DJI server is displayed, with some kind of social functions.
Since the app is practically useless without a camera, it's time to get the camera out of the box.
What's in the box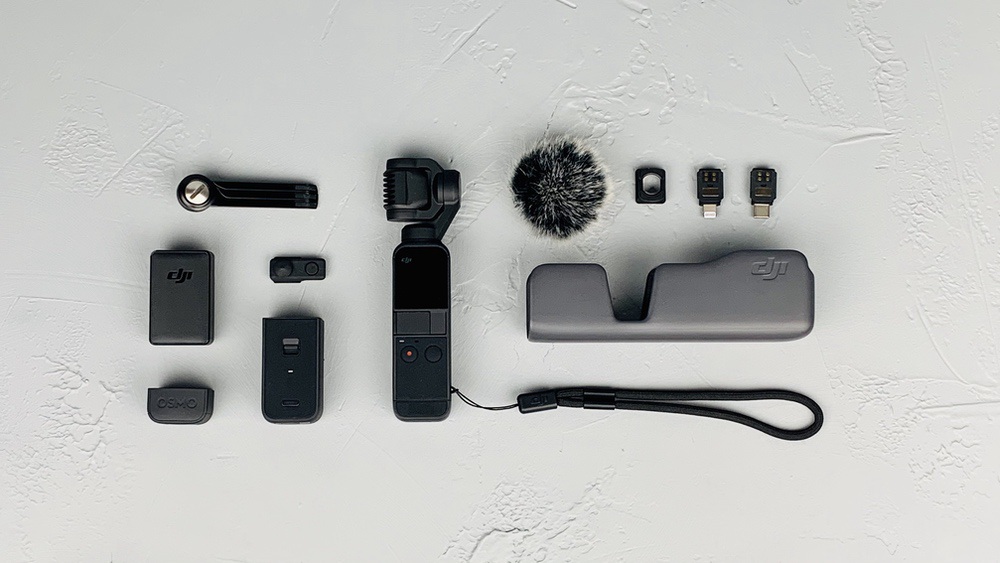 We have the whole Creator Combo, which means there is a lot of stuff in the box. In order:
DJI Pocket 2 Camera
case
mini joystick
smartphone adapter (USB-C)
Apple smartphones adapter
tripod mount (1/4″)
USB-C power cable
hand strap
Creator Combo Add-ons:
multifunctional handle with built-in Wi-Fi and Bluetooth modules
wireless microphone with transmitter
wireless microphone windscreen
micro tripod suitable for mounting (1/4″) or multifunction handle
wide angle lens
DJI Pocket 2 Creator Combo
By the way, DJI makes stunningly detailed videos with all kinds of instructions, supplying them with subtitles in a dozen major languages. You can find them on their website. Here's their unboxing video.
Dry numbers
| GENERAL | |
| --- | --- |
| Name | DJI Pocket 2 |
| Dimensions | 124.7×38.1×30.0 mm |
| Mass | 117 g |
| STABILIZEER | |
| --- | --- |
| Stabilization | 3-axis |
| Operating range of rotation angles | Rotation: -230°…+70° |
| | Tilt: -100°…+50° |
| | Heel: ±45° |
| Mechanical range of rotation angles | Rotation: -250°…+90° |
| | Tilt: -180°…+70° |
| | Heel: ±90° |
| Max controlled speed | 120°/s |
| Angular vibration range | ±0.005° |
| CAMERA | |
| --- | --- |
| Matrix | CMOS 1/1,7″ |
| | Number of effective pixels: 64 million |
| Lens | Viewing angle: 93°, f/1.8 (equivalent to 20 mm) |
| ISO range | Photo: 100-6400 (16 MP), 100-3200 (64 MP) |
| | Video: 100-6400 |
| | Slow motion: 100-3200 |
| Shutter speed | 8-1/8000 s |
| Max image size | 9216×6912 pixels |
| Photography modes | Frame-by-frame: 16 MP, 64 MP |
| | Timer: 3, 5, 7 seconds |
| | Panorama: 3×3, 180° |
| Video resolution | 4K Ultra HD: 3840×2160 at 24/25/30/48/50/60 frames/s |
| | 2.7K: 2720×1530 at 24/25/30/48/50/60 frames/s |
| | FHD: 1920×1080 at 24/25/30/48/50/60 frames/s |
| HDR video resolution | 2.7K: 2720×1530 at 24/25/30 frames per second |
| | FHD: 1920×1080 at 24/25/30 frames per second (38 mm equivalent) |
| Video modes | Video tutorials |
| | HDR video |
| | Timelapse |
| | Dynamic timelapse |
| | Hyperlapse |
| Dynamic timelapse | Left to right |
| | Right to left |
| | Personalized movements (max. 4 points) |
| Slow motion | 1080p/120 frames per second (for 4 times slowing) |
| | 1080p/240 frames per second (8 times slow down) |
| Max bitrate video | 100 Mbit/s |
| Supported file systems | FAT32 (≤ 32 GB) / exFAT (> 32 GB) |
| Photo formats | JPEG/DNG |
| Video formats | MP4 (MPEG-4 AVC/H.264) |
| Compatible memory cards | Max. 256GB SDHC/SDXC UHS-I, Speed Class 1 or UHS-I, Speed Class 3 microSD |
| Recommended Samsung memory cards | EVO Plus 32 GB UHS-I, speed class 1 microSDHC |
| | Pro 64 GB UHS-I, speed class 3 microSDXC |
| | Pro Endurance 64 GB UHS-I, Speed Class 1 microSDXC |
| | Evo Plus 64 GB UHS-I, speed class 3 microSDXC |
| Recommended SanDisk memory cards | Extreme 16/32 GB UHS-I, speed class 3 microSDHC |
| | Extreme Plus 128GB V30 A1 UHS-I, Speed Class 3 microSDXC |
| | SanDisk Extreme Pro 64GB V30 A1 UHS-I, Speed Class 3 microSDXC |
| Audio output | 48 kHz, AAC |
| BATTERY | |
| --- | --- |
| Type | Lithium polymer |
| Capacity | 875 mAh |
| Energy | 6,738 W/h |
| Voltage | 7.7 V |
| Charging limit voltage | 8.8 V |
| Input voltage | 5 V / 2 A or 5 V / 1 A |
| Charging temperature range | 5…60 °C |
| Operating temperature range | 0…40 °C |
| Working Hours | 140 minutes (tested in controlled conditions when recording 1080p video at 24 frames per second and given for reference purposes only) |
| Charging time | 73 minutes (when using a USB 5 V / 2 A adapter) |
| ANNEX | |
| --- | --- |
| Name | DJI Mimo |
| System requirements | iOS 11.0 or later |
| | Android 7.0 or later |
| Broadcast quality | 4K/60 frames/s: 480p |
| | Story mode: 1080p |
| | Other modes: 720p |
Mighty impressive numbers for such a small thing.
The battery life is a bit weak though: the specified operating time of 140 is a bit too much: when recording 4K video, is noticeably worse. I mean it's still enough, since we are talking about the total time of the actual shooting. In addition, the camera can easily be powered by external USB batteries.
It also makes sense to note that 4K HDR video is not supported. The maximum resolution available for HDR is 2.7K, and even less for slow motion and live broadcasts.
Of the generally accepted services known to us, it is possible to broadcast live broadcast on YouTube and Facebook.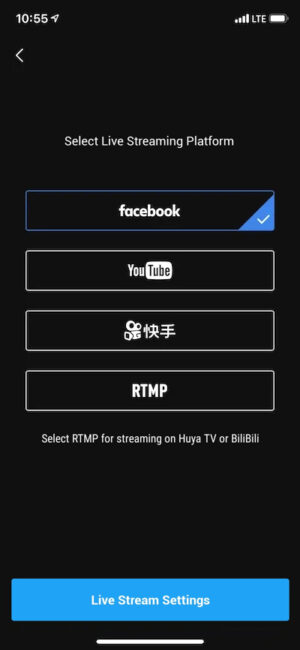 Read also: DJI Mini 2 review and comparison with the first Mini
DJI Pocket 2 cameras
Remember when I mentioned above that in terms of filming a video, I am a completely clueless? So, after a couple of days of experimenting with the camera, I am deeply convinced that it will take you about a week to get first decent results. During this time, you will realize the benefits of post-processing, watch a lot of training videos and experiment a little. But let's start in order.
Photo
The 9216×6912 resolution is certainly impressive. But there is one problem: the night-time. No matter how smart the bundled software is, it cannot fool the laws of physics and the small sensor. So there is no need to wait for photographs at the level of professional cameras, miracles do not happen. However, DJI Pocket 2's image quality is more than enough for blogging.
The application glues panoramas very neatly, even in the "4 frames in a row" mode, or even in the "3×3 frames" mode. The seams are not visible, there are no differences in lighting either.
It makes no sense speaking about selfies separately: the camera, unlike in a smartphone, is the same, so all the advantages and disadvantages will be obvious.
Several examples of photos taken from one point ( from the air conditioner outside my window).
DJI Pocket 2 Creator Combo Sample Photos
Photo and video in full resolution can be found here.
Sound
The sound recorded by the built-in microphones of the camera itself is excellent. There are 4 multidirectional microphones, which allows you to record videos with a very atmospheric sound environment, giving maximum immersion. Unfortunately, there was there was no rain during the testing, so it was not possible to shoot a video  with interesting sound. But such videos are available, for example, on the Nomadic Ambience channel. If you watch them with a good set of speakers or headphones, the effect is truly impressive.
Videos of approximately the same quality are available for filming using the basic DJI Pocket 2 out of the box with default settings.
If you purchase the Creator Combo kit, you'll get an external Bluetooth microphone, which is attached with a clip to your clothes. It is aimed directly at the user, and the "bob" of the windscreen perfectly cuts off extraneous noise, bringing the commentator's voice to the fore. So, if your plans are to create content with comments on the go, Creator Combo add-ons are indispensable.
Controls
The camera can be controlled both offline and with a smartphone. In offline mode, you will have to memorize multiple built-in camera buttons and additional buttons on the mini-joystick: each of them is assigned a specific action for single, double and even triple presses. It will take some time to remember and get used to.
In order not to bother with the buttons, you can connect almost any modern smartphone directly to the camera through one of the adapters instead of the mini-joystick, turning the two devices into a single complex for filming. The smartphone turns into a large viewfinder with on-screen controls. The icons are easy to understand, you can see the current shooting modes and make adjustments on the fly.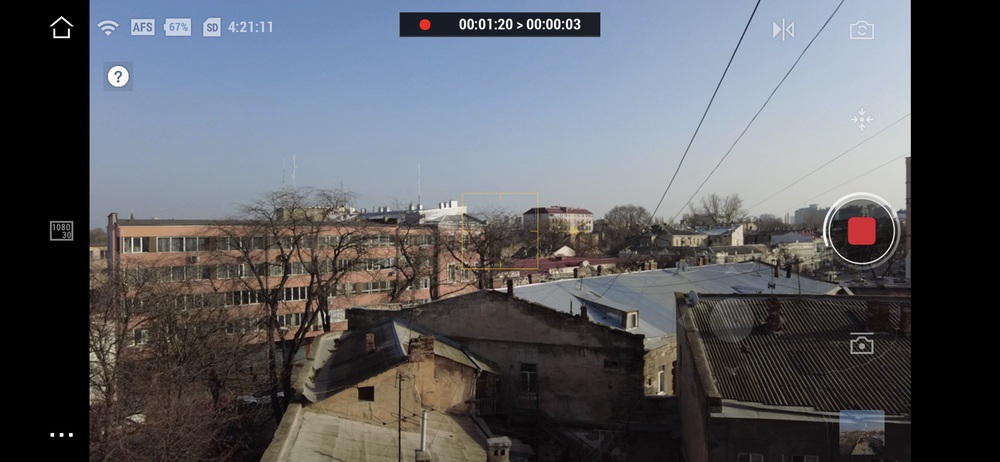 This is how the iPhone screen looked when taking several photos above.
In the case of the Creator Combo, everything is even more interesting: instead of a physical adapter for connecting a smartphone, you can use a multifunctional handle, which has a Wi-Fi module for secure connection with a smartphone. In this case, the camera can be carried by one person, and the second person will directly control the shooting using a more convenient app interface.
The only drawback for me personally was the location of the power button. Each time, removing or putting on the universal grip or tripod mount (and they hold onto the camera tightly), I accidentaly activated the camera by pressing this button. Of course, I like the way the camera "greets" the owner with a polite nod before "looking him in the eye" (ie, turning on face tracking), but not when I try to change its diaper.
Video
But this, in fact, is what this camera was created for and what can really impress. And let's start by talking about the 3-axis stabilization. Seriously, comparted a smartphone, even a flagship one, it's insane!
There are 3 modes:
tracking – the camera repeats the movements of your hand, at the same time stabilizing the image
tilt lock – in this mode, the camera carefully maintains the horizon line
FPV (First Person View) – the camera follows your movements in all directions
The "lag" of the camera rotation is adjustable, so the reaction speed can be "fast" or "slow". Which of these two preset modes suits you personally, only time will show.
The Active Track 3.0 technology also impressed me. You can select any object (a sign, a monument, a plant, a person – literally anything), make the camera focus on it, and then just walk by – and the camera will keep the object in the frame, which ultimately results in an amazing "flying" effect. In the final video, it looks amazing.
The viewing angle itself is quite wide, as much as 93°, but the additional wide-angle lens from the same Creator Combo kit turns them into all 110°.
Unfortunately, I lack post-processing and video editing skills, so as an example of what can be achieved using the Active Track technology, is shown in this video.
Now tell it doesn't look awesome.
This same technology, with the Creator Combo's micro-tripod kit, keeps you in the frame while you're on the move. Here, the camera, of course, will not fly around you like a static object, but you will be able to perform all kinds of active actions without risk of falling out of the frame.
Time Lapse mode allows you to record clips so that when played back they are perceived at an accelerated pace.
The wind that day was very strong, so the camera on the tripod was shaking slightly, but as you can see, this did not affect the result.
I shot another video in Time Lapse mode from the same point as several photos above.
The built-in AI Editor allows you to edit video in much the same way as in the example with the winter walk above, allowing you to edit the duration, speed and even the direction of playback of each footage on the fly, add transitions and fading between them, add text and music. Of course, all this requires some skill, but even in semi-automatic mode, in a couple of minutes I turned my photos into a small DJI commercial.
My experience with DJI Pocket 2 Creator Combo
I have already mentioned several times that before this test, it never occurred to me to record the world around me on video. But after playing a couple of days with DJI Pocket 2, at some point I caught myself thinking that I was looking forward to the end of the working day so that I could go to the streets of the city to shoot new videos and try to edit them afterwards.
In comparison with a video shot even on a top-end iPhone, the result obtained here is much better. Even if you just shoot a walk around the city like on the Prowalk Tours channel:
Is this amazing or what?
Who needs this camera?
Vloggers? Yes, first of all. The possibilities of DJI Pocket 2 Creator Combo are almost endless. You can shoot outdoors or indoors. In motion and static. With and without effects. It all depends only on your imagination.
Travelers? No doubt about it. Sooner or later, the world will become accessible again, the borders will open, and recording your impressions on the go with a light and convenient camera is much more pleasant than focusing on not dropping your precious new iPhone. And looking at the world with your own eyes while traveling is much more pleasant than through a smartphone screen.
For everyone else? Quite. Why not? Even if you are not an avid traveler, you still need to shoot family holidays or gatherings with friends, and a tiny camera on a tripod or in your hand is much more practical than your attempts to quietly capture what is happening on a smartphone.
Read also: DJI Mini 2 review and comparison with the first Mini
DJI Pocket 2 Creator Combo: Verdict
A few evenings with DJI Pocket 2 in hand certainly didn't make me a professional filmmaker, which is a pity, since I would damn well like to show off in the review some of my mind-blowing videos, but I'm just not good enough.
Have these evenings with the camera made me a video fanatic? Absolutely! Gone are the days of home video and camcorders, it is a completely different level of technology and experience now.
Will I buy myself such a camera? No doubt about it. Already, finishing this text, I feel regret that the camera will go back to the manufacturer's office. I love living in an era of technological wonders and this camera is undoubtedly one of them.
It's getting dark outside, spring has finally come, so I will listen to this tingling sensation in my fingertips, put everything I may need in a case, and go and record the life of the port city on video.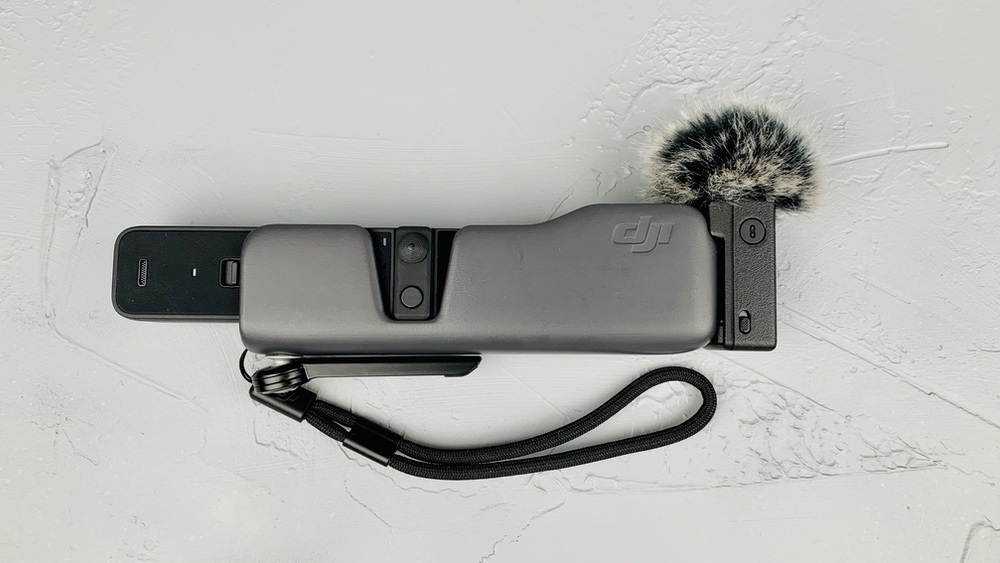 Join me, it's worth it.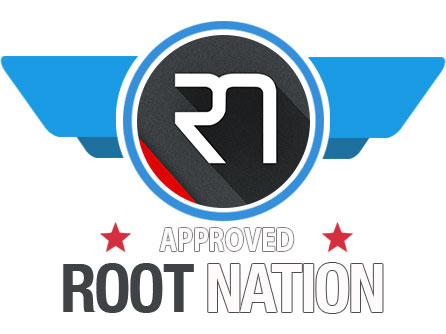 Subscribe to our accounts: