The modern market of audio equipment is able to offer the user a lot of models for any budget. In addition, we can find similar devices in the same price segment. What can LAMAX offer in this case? In this review, we will talk about the LAMAX Heroes General1, which is an ideal option in terms of sound quality, design, and usability.
General1 is a wired gaming headphone that can be purchased from ∼$35 in European markets. But can only gamers use them? We explain.
What is LAMAX, you may ask? It is a young European brand with its headquarters and central warehouse in the Czech Republic. The products are manufactured in China (which is not surprising) and sold in many EU countries. The main goal of the brand is to provide European consumers with high-quality everyday gadgets at an affordable price. In addition to headphones, LAMAX also offers speakers, gaming accessories, action cameras, smartwatches, car DVRs, power banks, and even electric scooters.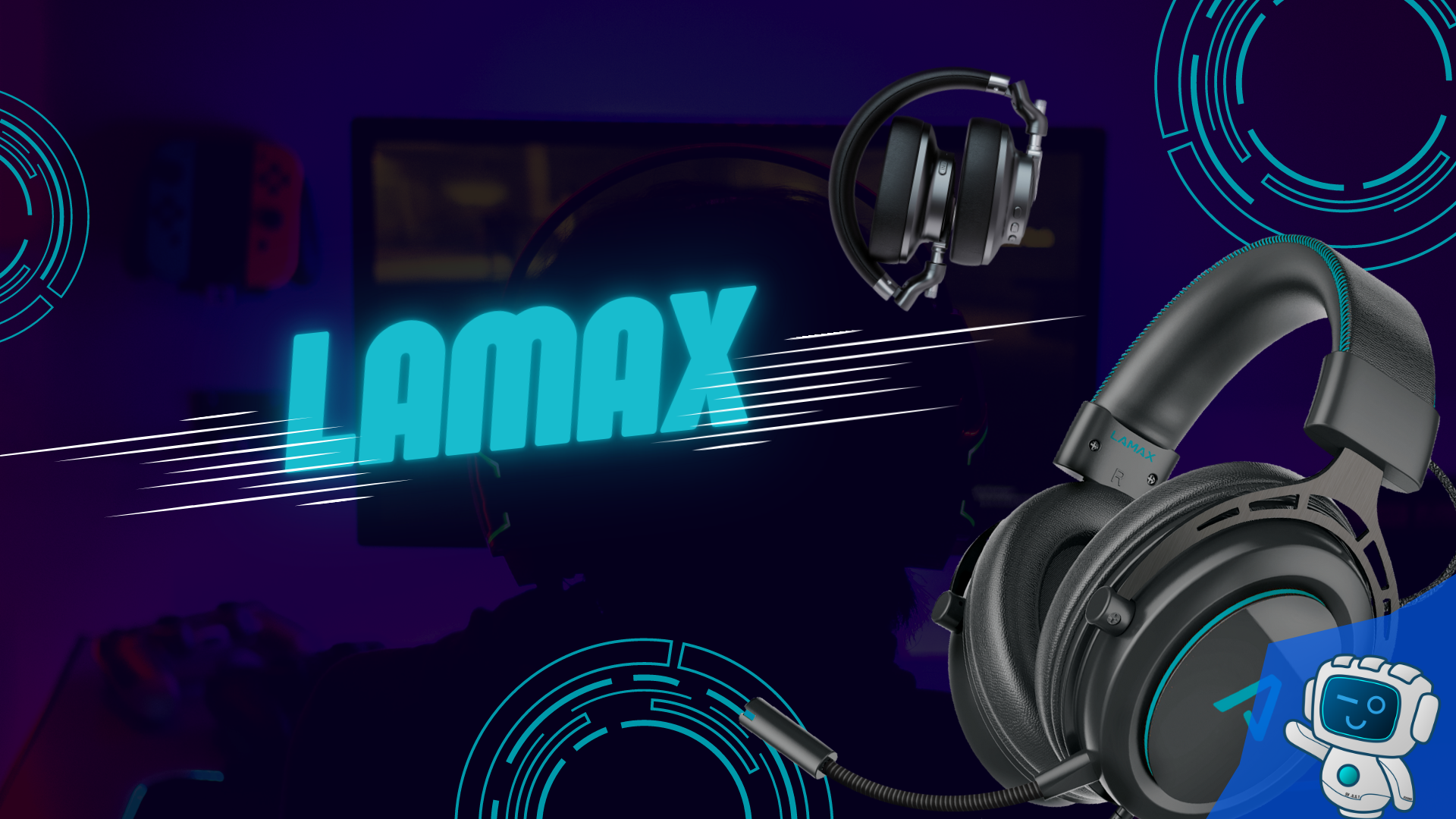 Read also: Lamax HighComfort ANC review: really very comfortable headphones!
Technical specifications of LAMAX Heroes General 1
Headphone type: wired, gaming, over-ear
Controls: Volume control on the cable
Frequency range: 20 Hz – 20 kHz
Transducer size: 53 mm
Microphone: with noise cancellation function
Impedance: 32 Ω
Speaker sensitivity: 100 dB +/- 4 dB
Microphone sensitivity: -58 dB
Connection: 3.5 mm jack
Compatible with devices: PC, MacBook, PlayStation 5, Xbox Series, Nintendo Switch, smartphone
Cable length: 2 m
Weight: 355 g
Positioning and price
LAMAX makes sure that every model is a thoughtful innovation that will become a bestseller on the market. We've already written about the versatile HighComfort ANC wireless headphones with active noise cancellation and aptX HD technology, and now it's time for the classic Heroes General1 gaming model.
For an affordable price of ∼$35, you get a good design, a very comfortable headphone construction, sensitive 53mm drivers, and a noise-cancelling microphone.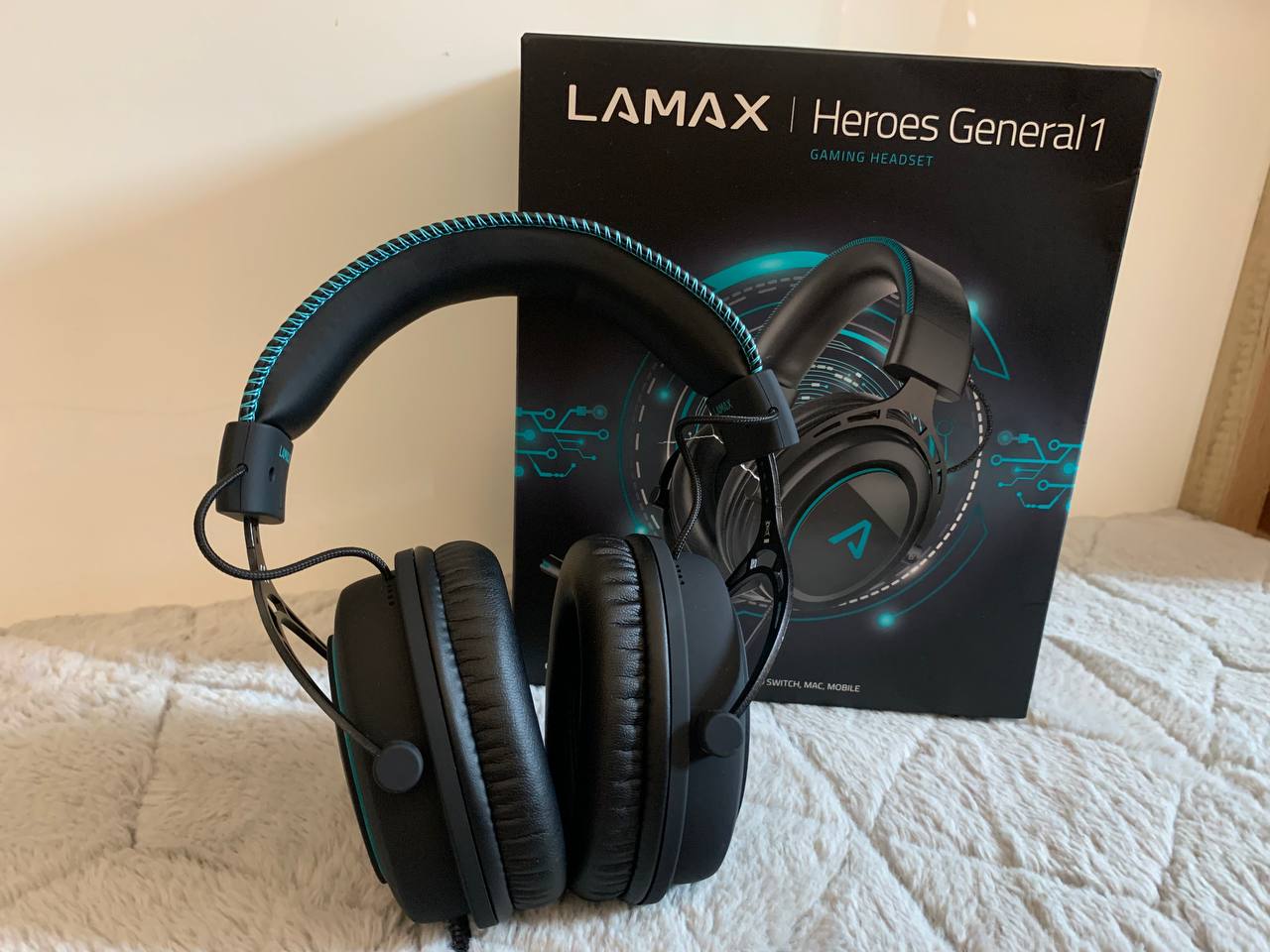 Yes, these are wired headphones. You might ask why, because there are plenty of wireless headphones available at a good price. But there are several reasons for releasing wired headphones for gamers. Here are some of them:
No delay: Wired headphones allow audio signals to be transmitted directly through the cable, ensuring that there is no noticeable delay in sound. This is especially important for gamers, as even a slight delay can affect their reaction and performance in a game.
Stable connection: Wired headphones provide the most reliable and stable connection to your device as they are not prone to issues such as signal loss or interference.
Higher sound quality: Wired headphones often offer better sound quality than their wireless counterparts. This is due to the ability to transmit more data and reproduce sound more accurately.
Price: Wired headphones are usually less expensive than their wireless counterparts, making them more accessible to a wider audience. This allows gaming enthusiasts to get high-quality sound during gaming sessions without spending a lot of money.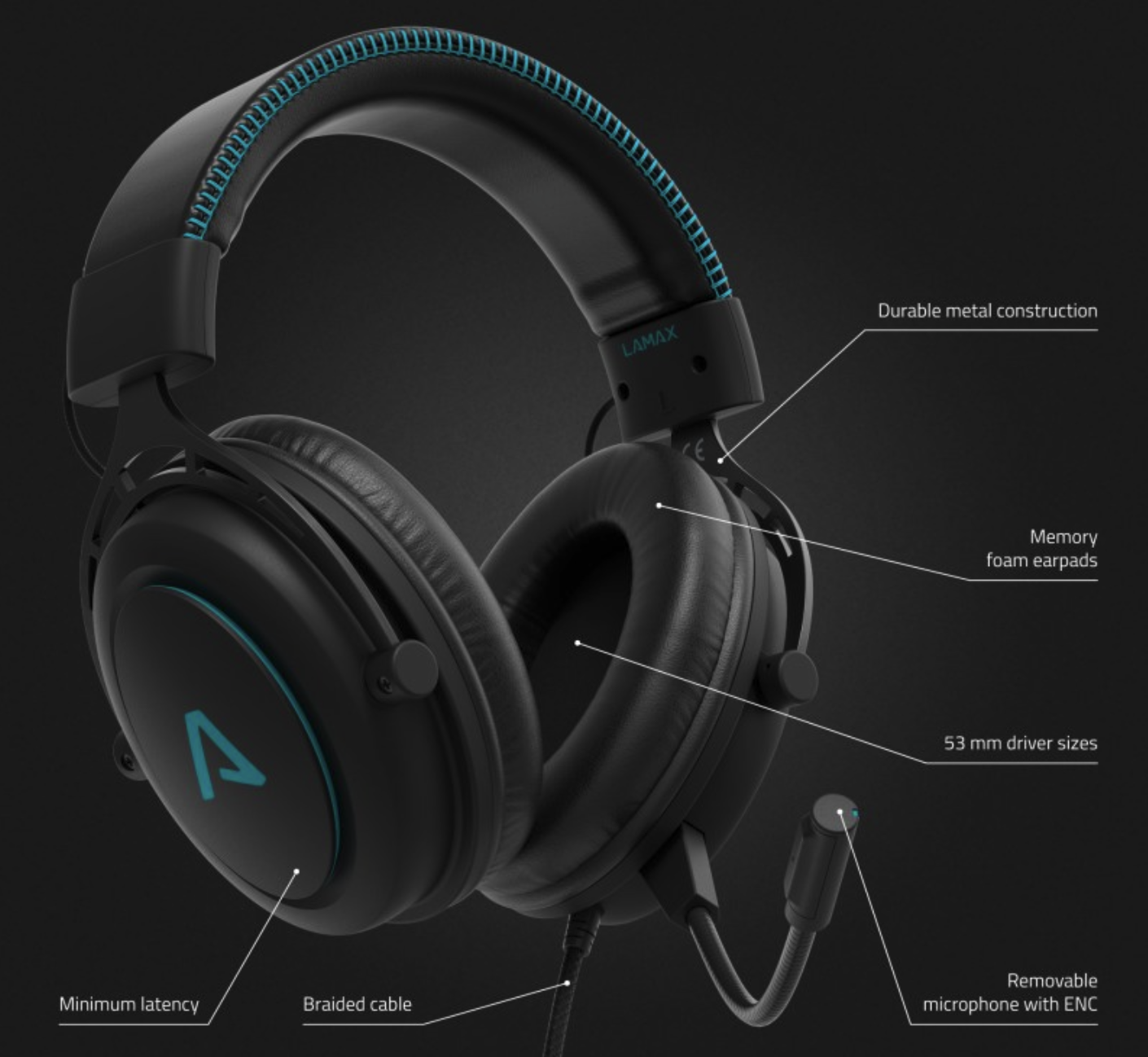 Read also: Haylou S35 ANC review: Incredibly cool headphones at an incredibly low price
Package contents
Minimalism is the most apt description of the LAMAX Heroes Genera1 set. When you see a huge box, you immediately think that there will be a lot of wires and cables, but no. On the packaging, you see the main features of our hero and this is a plus – you can understand why you should choose Lamax even before buying.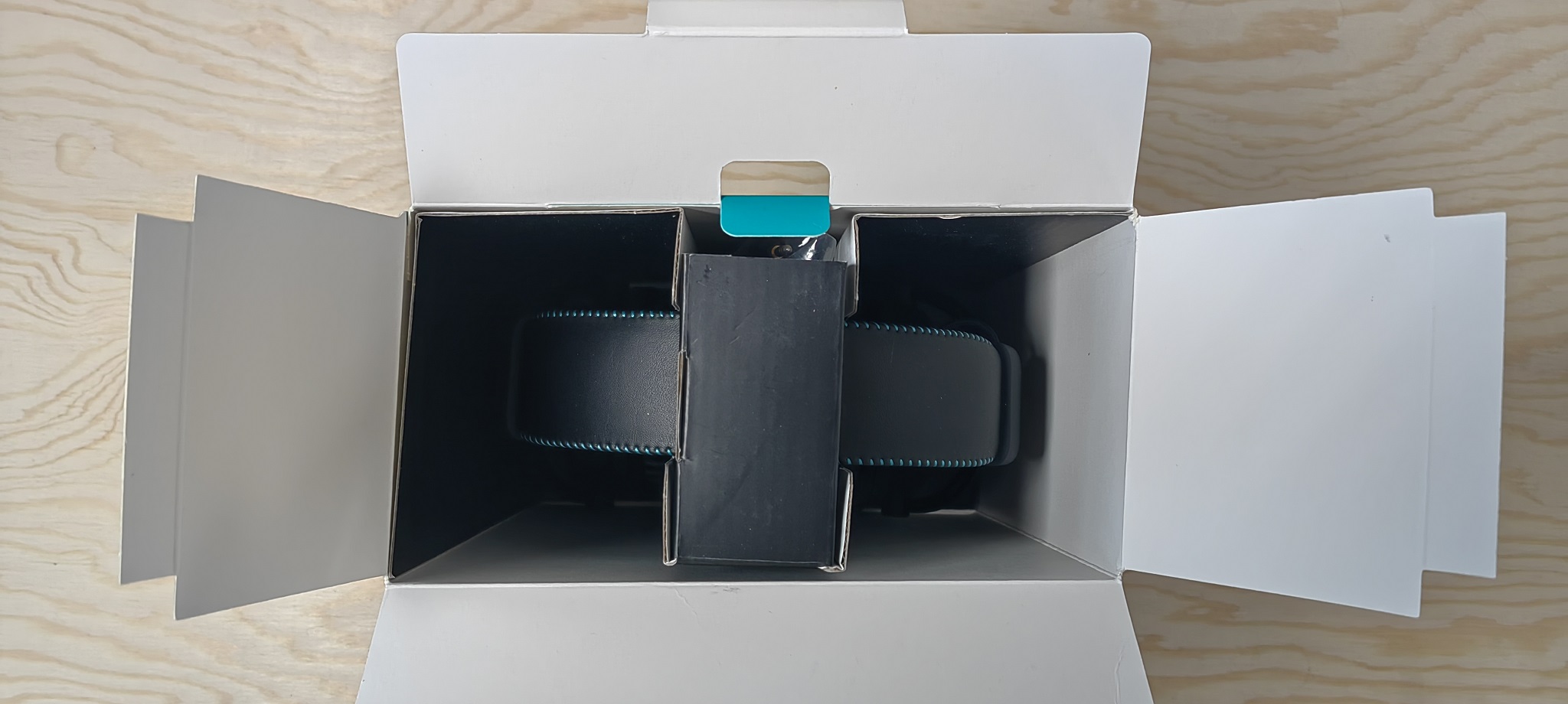 The package contains everything you need. There is a short instruction manual, the headphones themselves, an audio extension cable (1.5 m), a detachable microphone and a splitter.
Design, materials and build quality
The headphones have a gaming design. They are massive, with large ear cushions, but I liked the turquoise colour, which adds freshness and modernity to the appearance (blue elements on the headband and covers of both ear cushions). General1 are made of high quality matte plastic, and there are also metal elements (headband frame).
I can't help but mention the comfortable adjustable headband, which didn't squeeze my head because it has a foam insert, and the "memory foam" ear cushions that merge with my ears, pleasantly isolating them from environmental noise.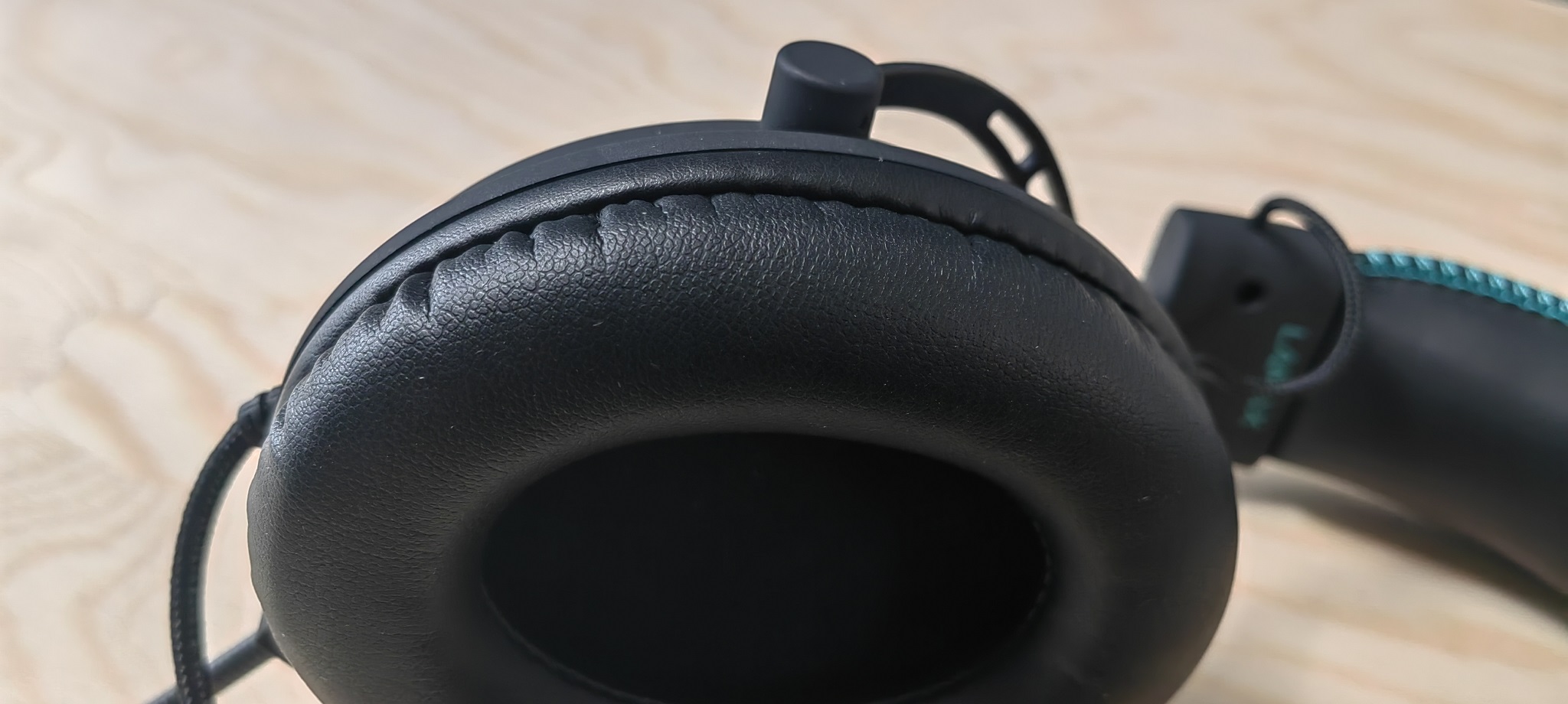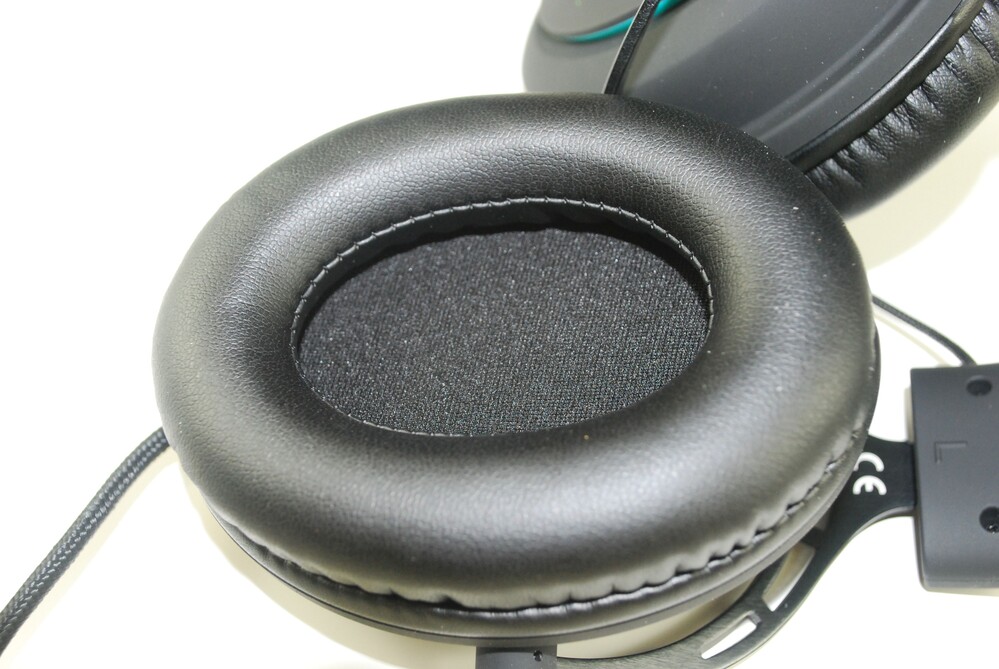 The braided fabric headphone cord looks good and is durable. The same goes for the cables in the set.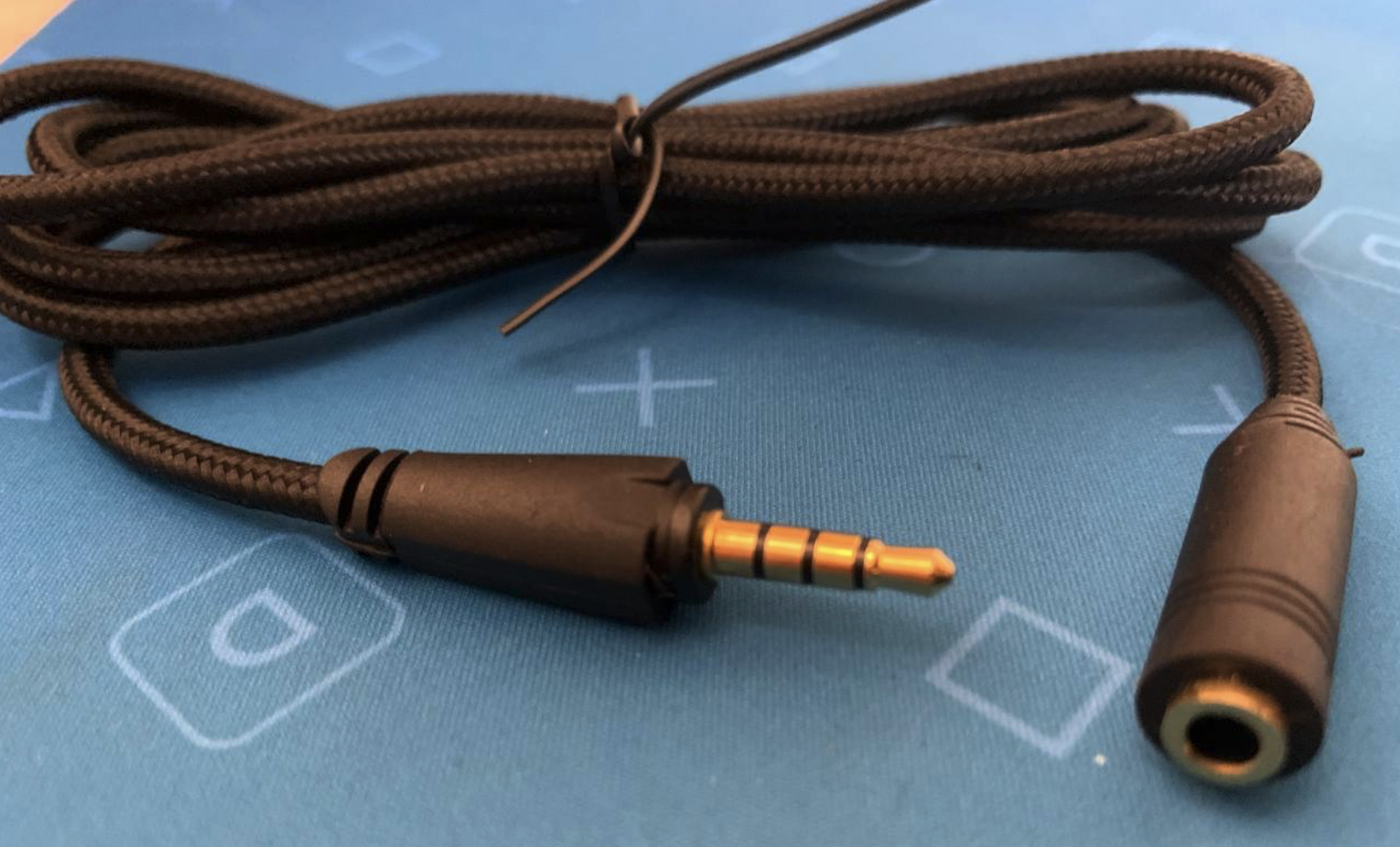 It was a good idea to make the microphone a separate independent element. It's simple – don't need to talk while playing? Then mute the microphone so it doesn't get in the way.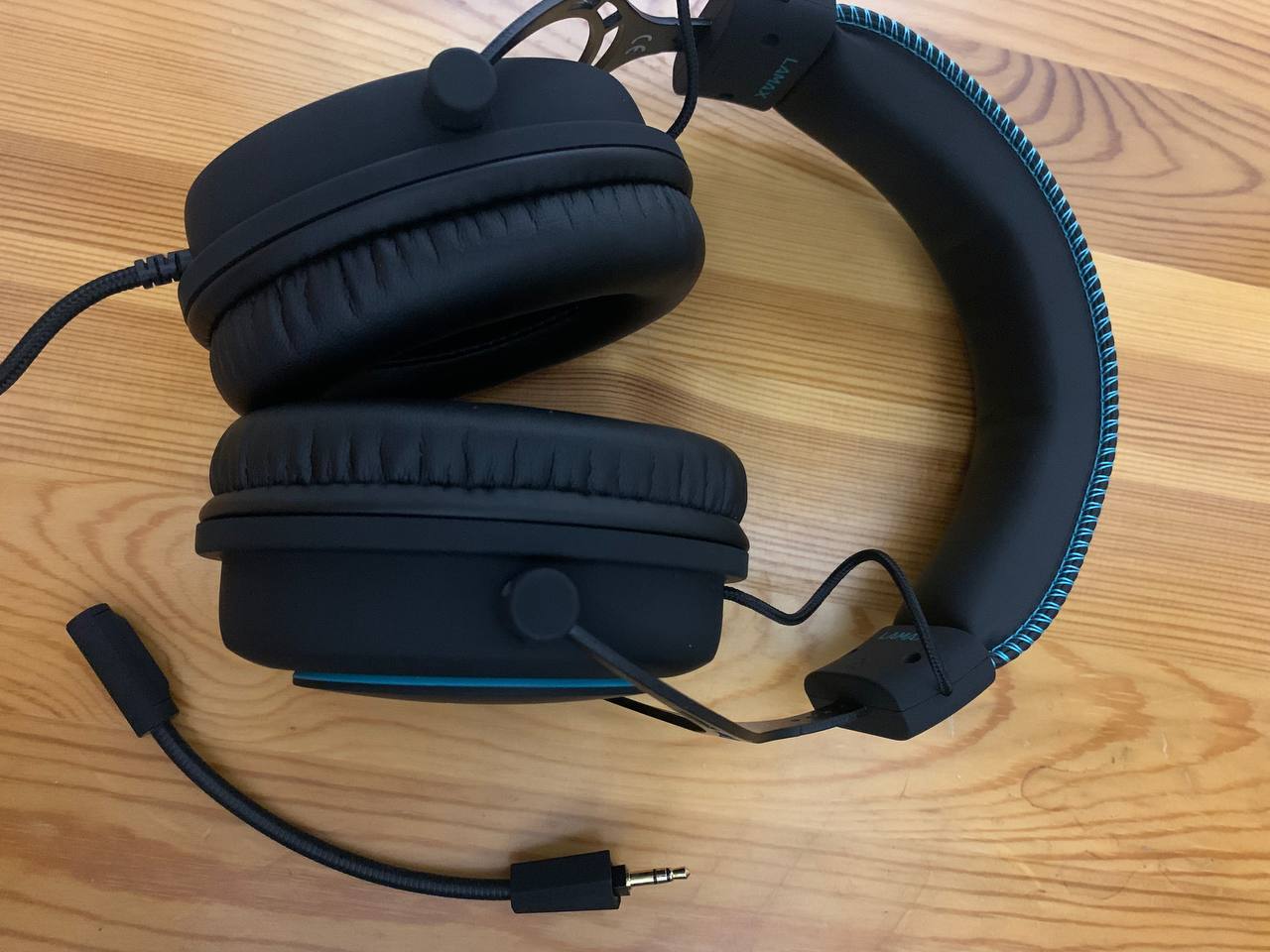 Headphones cannot be folded compactly to take with you. But this is hardly a problem for a wired gaming model. The overall design is robust, and the build quality is also top-notch.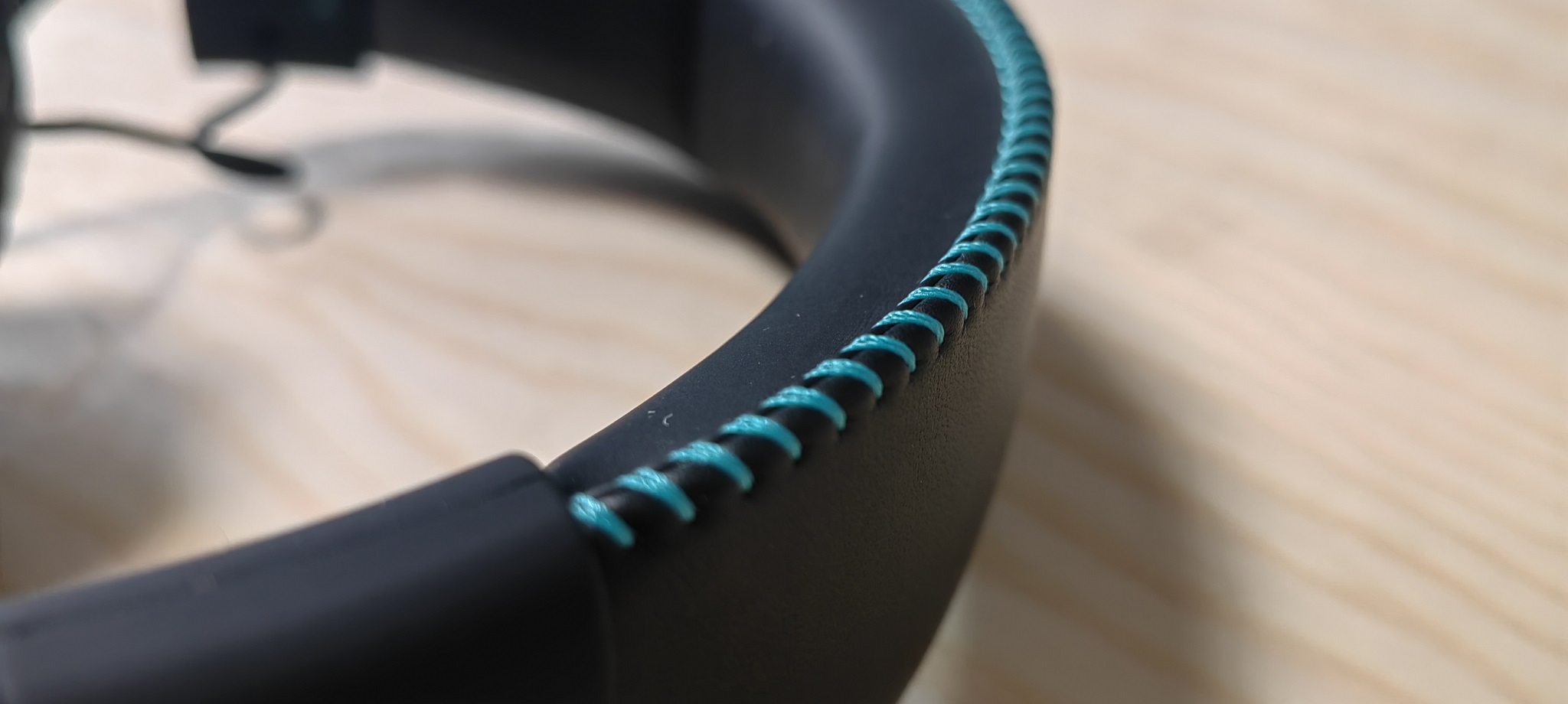 Read also: Huawei FreeBuds 5 review: Super headphones with a strange design
Communication and control
We are looking at classic wired headphones, so the connection is very simple – with a 3.5 mm cable. You can connect them to your smartphone (but unfortunately, not all models have this connector), laptop, TV (an extension cord will help), set-top box, etc.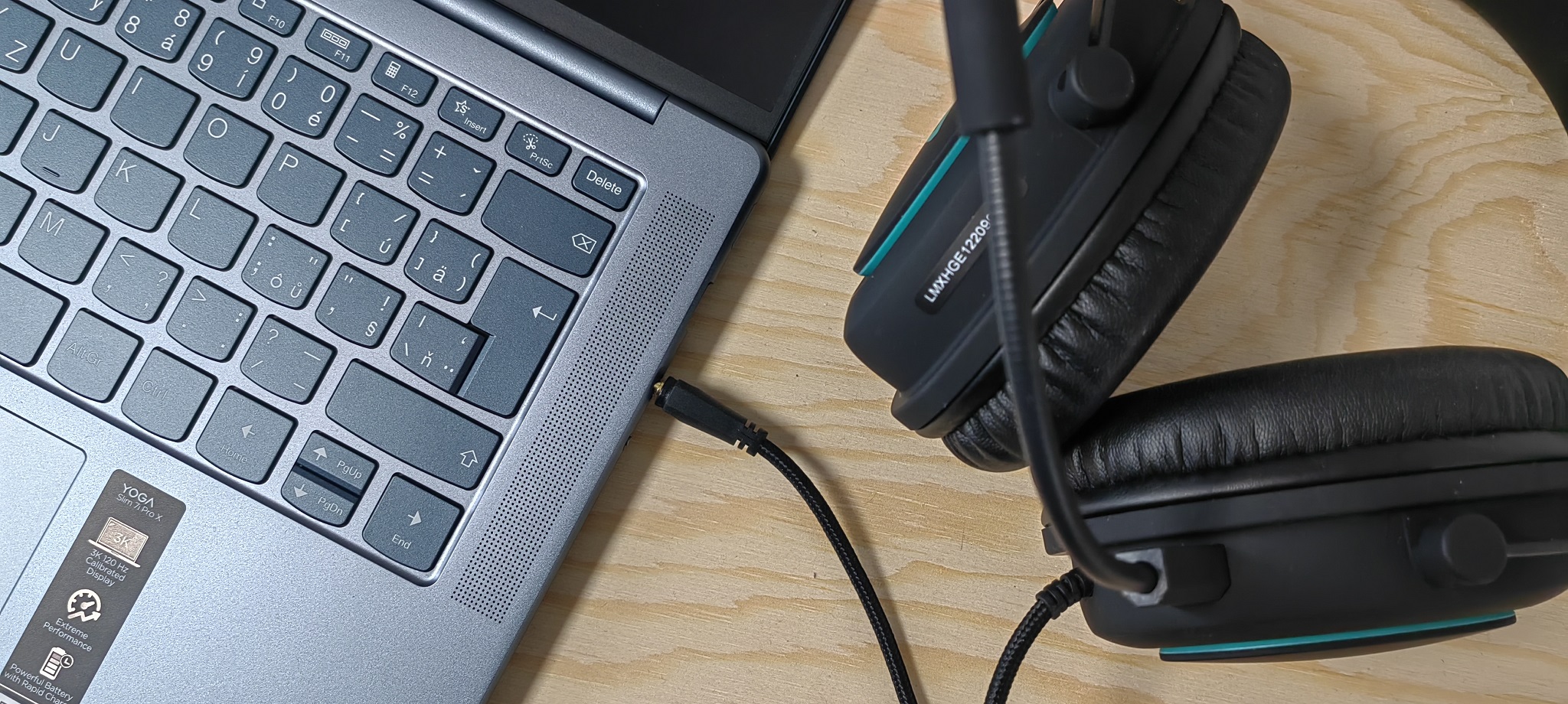 The only controls are the volume control unit on the cable (you turn the wheel and change the volume) and the microphone on/off switch.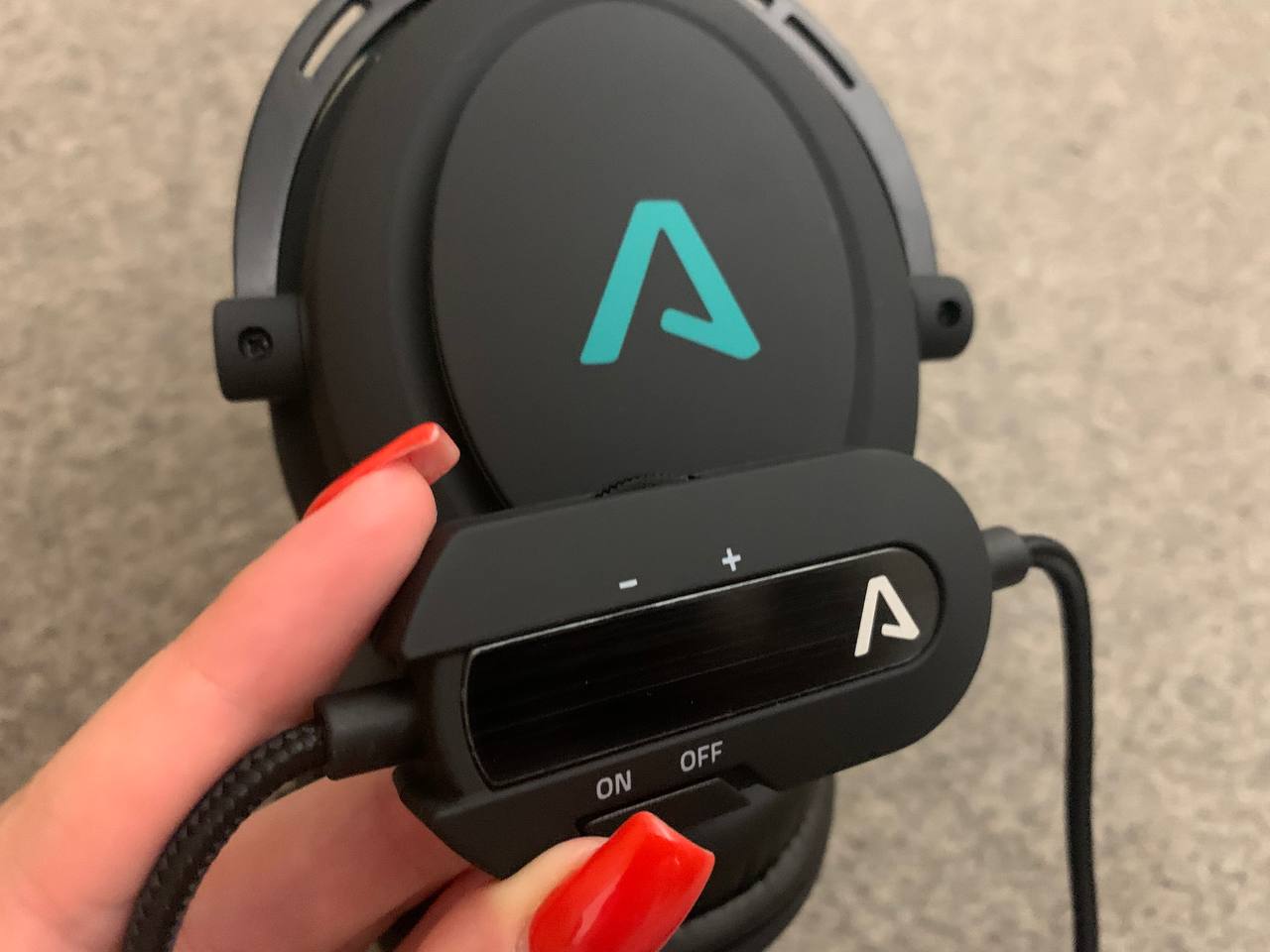 Read also: Redmi Buds 3 review: Light and affordable TWS buds
Sound
To be honest, I liked the sound, I really liked it! The model has the following functions that you need when playing games or working: noise cancellation during a conversation, sensitivity to sounds in the virtual world, and voice clarity – if you use a microphone. But first things first.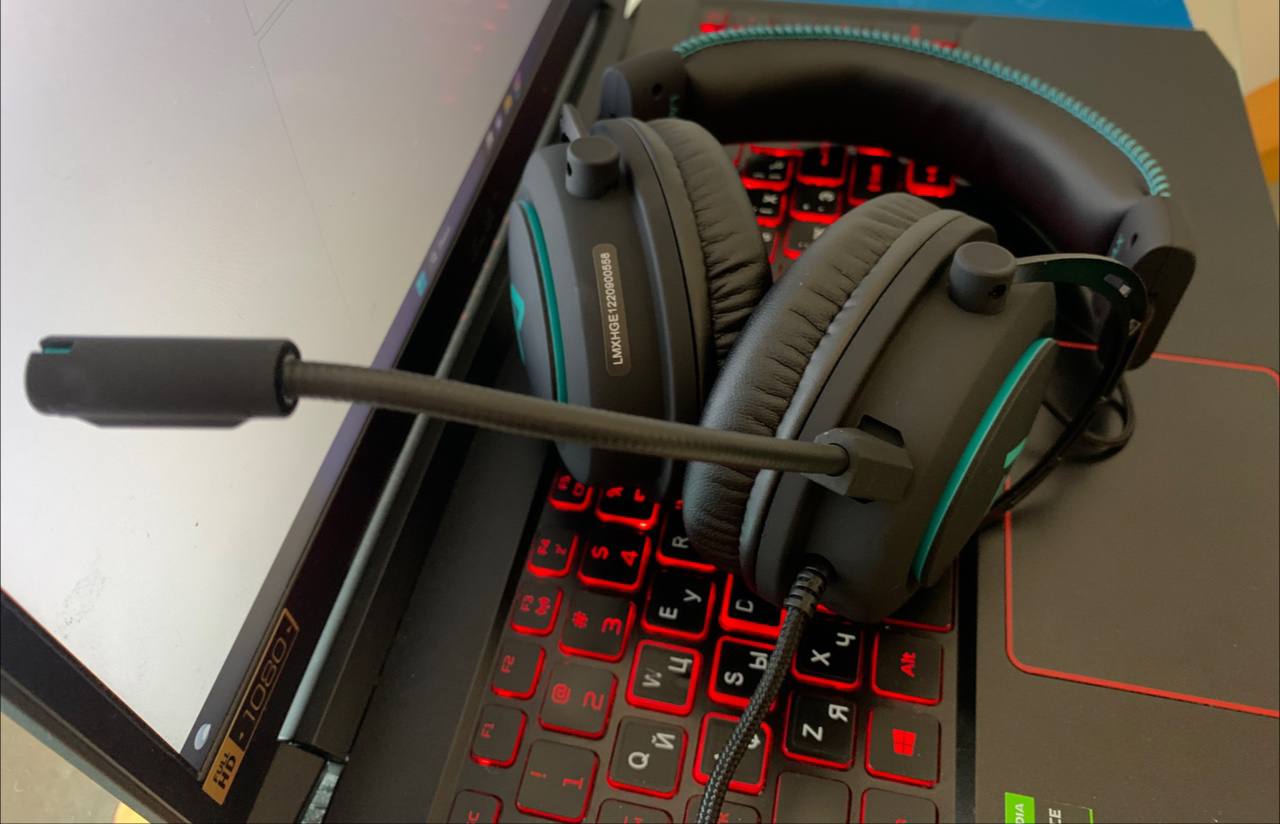 According to the manufacturer, LAMAX Heroes General1 has sensitive 53 mm drivers. What does this mean in practice? It means that every melody, rustle, drop of water or voice in games will be heard and recognised by you. The sound is loud and clear, yet surrounded at the same time.
I was also curious to see how the headphones would handle non-gaming tasks. So, I used the LAMAX for my professional needs (including Skype calls) and for my studies.
During a video conference, I could hear people clearly, and before that, I specifically asked my family to speak loudly and make some loud noises – and surprisingly, nothing bothered me. On the contrary, when I asked if I could hear them well, everyone answered unequivocally: "Yes, of course": "Of course" is exactly the result of headphones with a microphone thanks to the ENC (Environmental Noise Cancellation) function.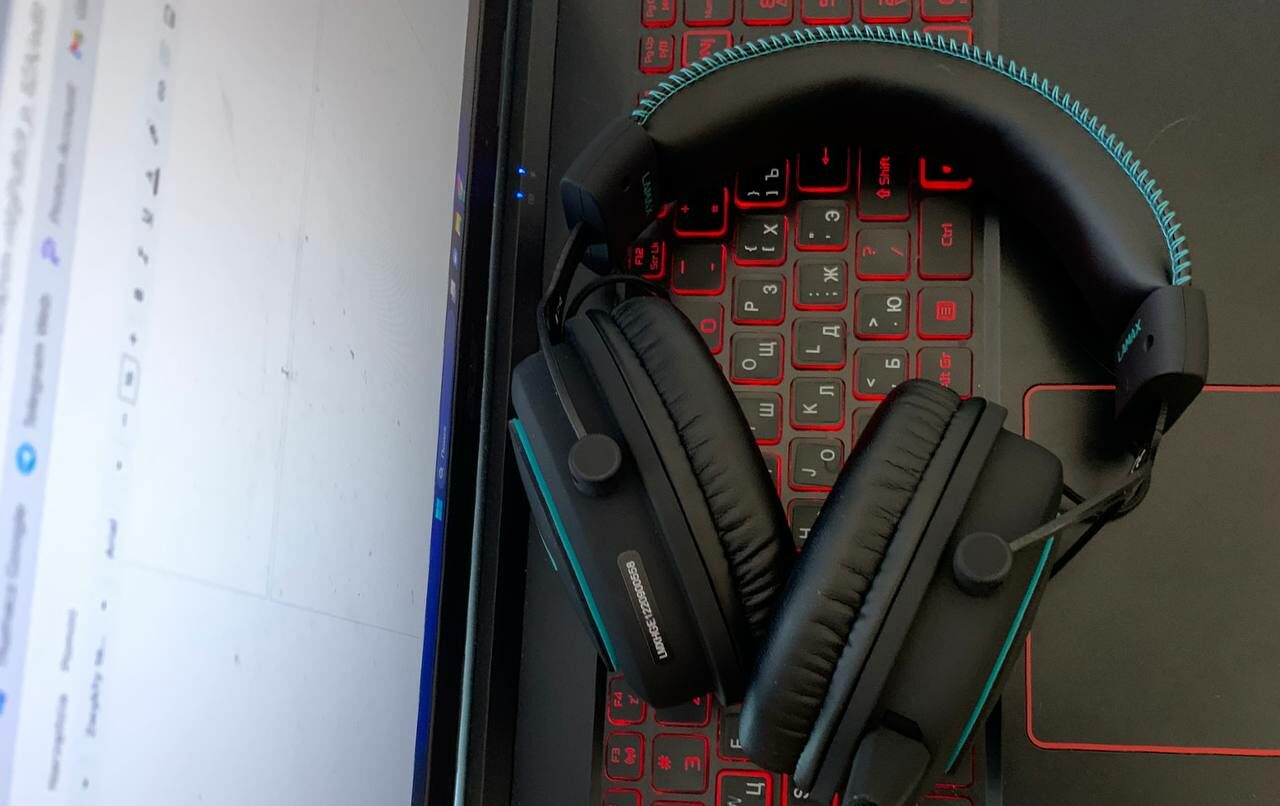 Then I watched the video on Youtube and was pleasantly surprised – the sound was three-dimensional and contrasty, and there was even no lack of bass (thanks to LAMAX BeatBass proprietary technology). Both music and podcasts sounded good. I spent the whole evening not wanting to take the headphones off, I liked them so much.
The only thing I would like to see is more freedom, but you have to understand that this is a wired model, so we have certain limitations. In the end, this is a model for gamers who rarely leave their gaming chairs. And if this model with great sound worked via Bluetooth, it would cost more.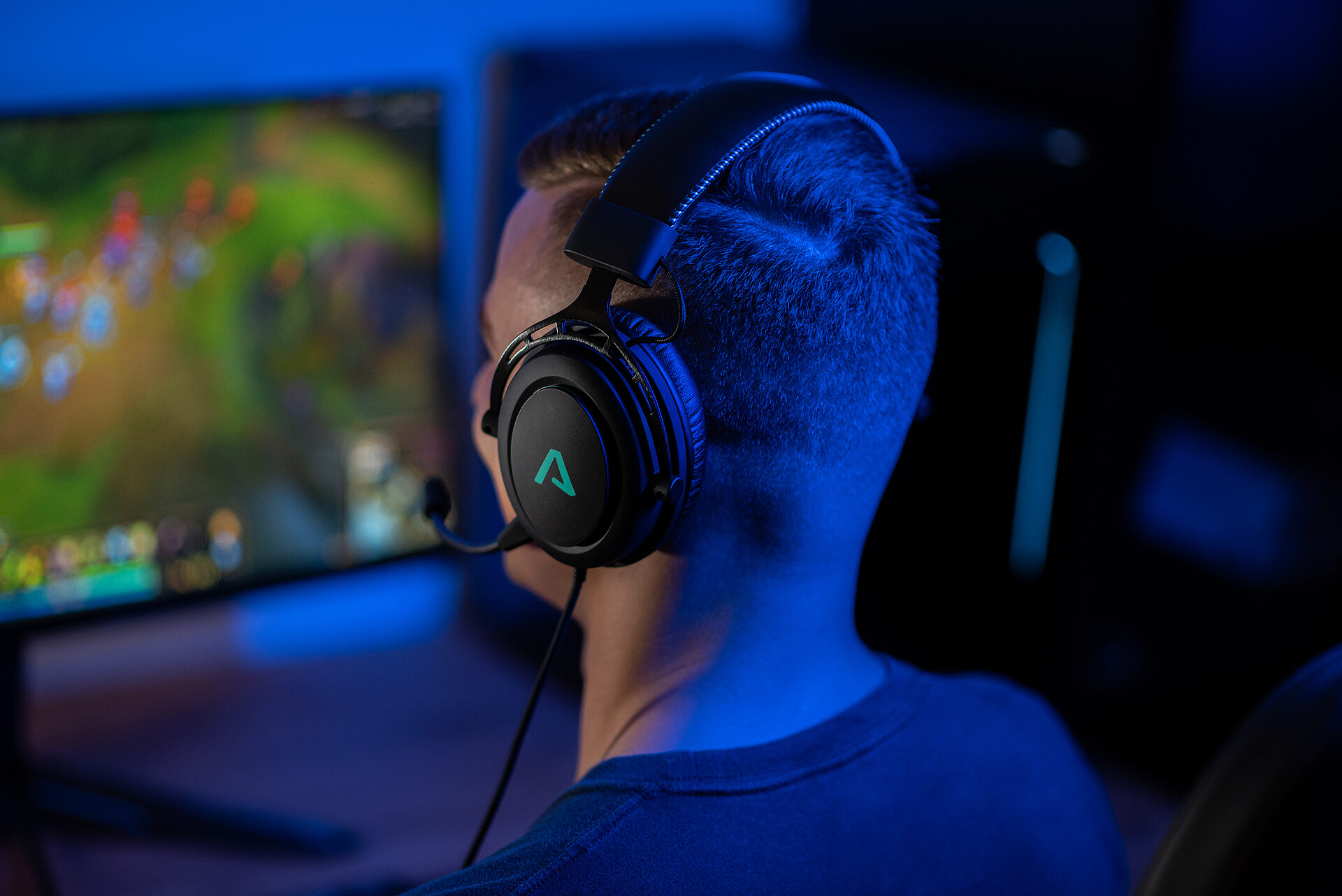 Read also: Xiaomi Buds 4 Pro review: great sound and high-quality noise cancellation
Conclusions
Do you want headphones with good sound, ergonomic design, lag-free performance and a good noise-cancelling microphone? And you don't want to spend a lot of money? Feel free to buy LAMAX Heroes General1, because the model will provide comfort during listening – both gamers and ordinary users will be satisfied with the sound and relevant functions.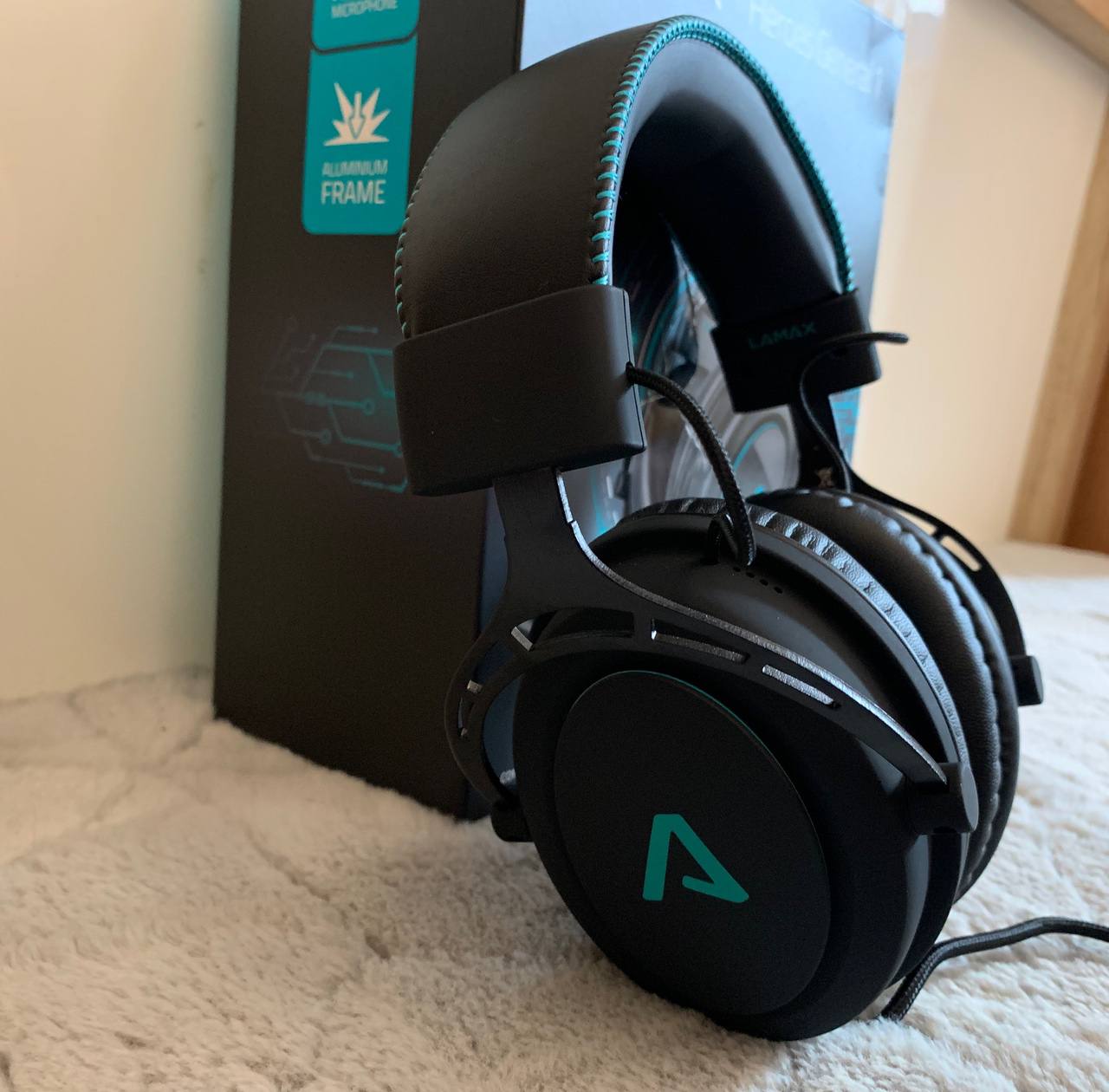 The headphones are lightweight and comfortable to wear, and the detachable microphone does not interfere with conversations or content. The only thing that may not suit everyone is the gaming design, but the target group of the gadget is likely to be gamers and they will be satisfied. Highly recommended!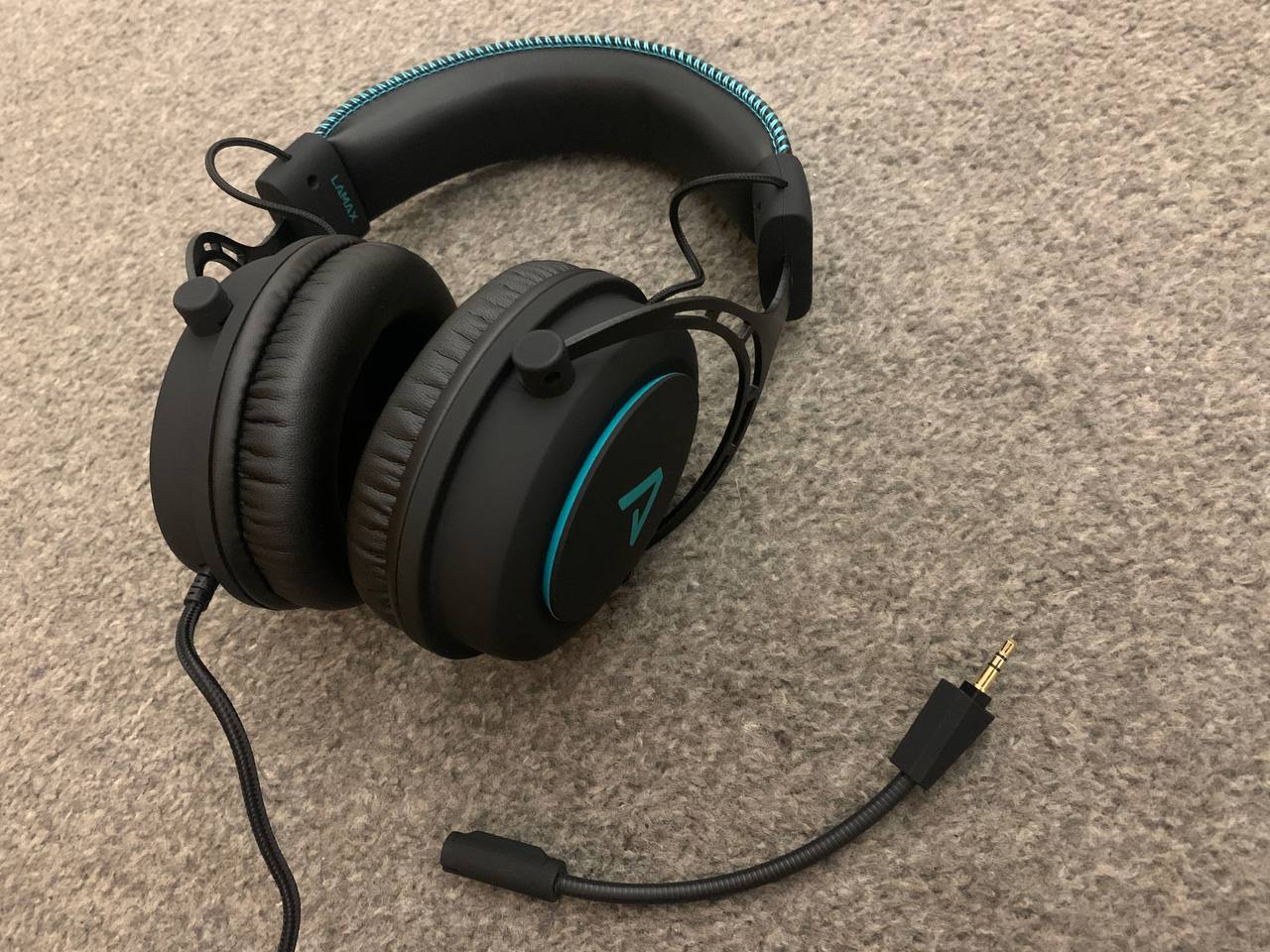 Advantages of Heroes General1
Ear cushions with memory function
Good build quality
Wide compatibility with various devices
Minimal sound delays
Removable microphone with ENC function
Active noise cancellation
Disadvantages of Heroes General1
Read alsо: