Today I'd like to pay special attention to pre-installed apps and proprietary features in Moto smartphones. Not so long ago I already reviewed Ready For application, now it's time to go through the rest of the software, and there is something to look at there too. As in the case with Ready For, we'll use Motorola Edge 40 smartphone for tests, which, by the way, we also tested. So, let's go!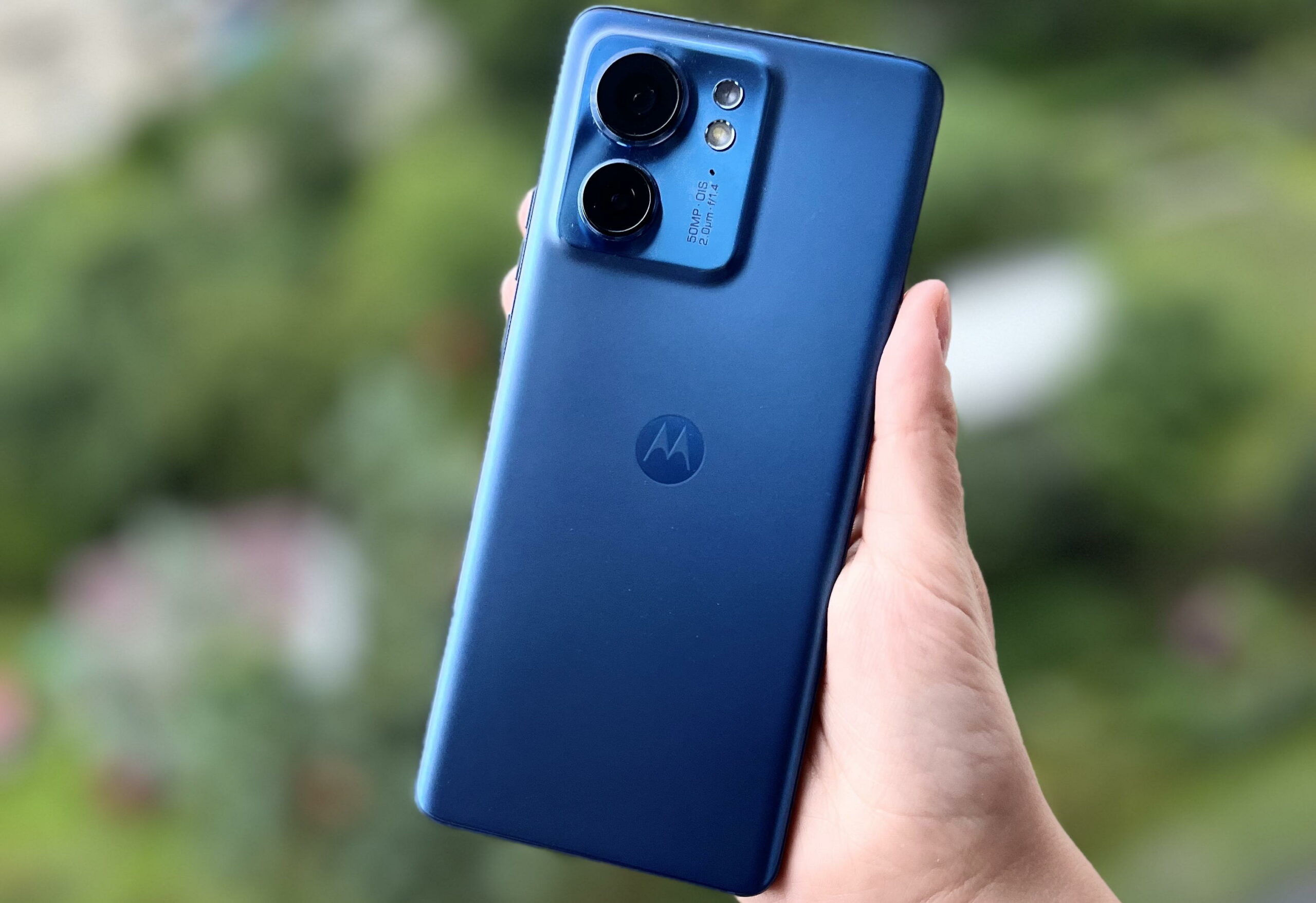 Moto app
The first place to start is the main Motorola application, which is called Moto. It is a kind of a hub where all information about branded applications and features of your smartphone is collected. The information in Moto is conveniently structured, there are tips, examples and sections from which you can go to other Moto applications or settings. Let's take a closer look at it.
On the main screen we see a search bar, tips that change each time you launch the app, and the main sections. Main sections:
Personalisation
Gestures
Moto Secure
Tips
Display
Entertainment
If you expand the menu in the top right corner, you will see the same sections, only there is an additional section for help, reviews and information.
Personalisation
Personalisation – allows you to personalise the appearance. Here you can: change custom fonts, colours, themes, icon shapes, text scale, home screen layout and structure, fingerprint scanner animation, home screen clock style, sounds, dark and light modes, side display backlighting during calls and alarms. You can see all possible personalisation settings in the screenshots below.
There really is a lot to do here, you can get stuck for a long time in the process of creating that original and unique style for your smartphone.
Gestures
Gestures is a menu for setting up kinetic gestures that you can use to control and quickly perform actions on your smartphone. Available gestures include: quick start, sidebar, quick capture, quick torch, three-finger screenshot, unlock the screen by simply lifting the screen, do not disturb mode, disconnect a call by lifting the smartphone, and split screen. The Quick Launch gesture can be reassigned to other functions. For each gesture there are additional settings and a short info-animation, so that it was immediately clear how to perform it. I should note that these are not standard gestures, which everyone is used to do on the display, but kinetic gestures (shake the smartphone, tap the back panel with your finger, etc.) – Motorola's own speciality.
The set of gestures is quite large and it is easy and pleasant to perform them. You quickly get used to them and then you try to perform some gesture on another smartphone, but it doesn't work, and you get a funny situation.
Moto Secure
Moto Secure is a security and privacy centre that allows you to protect your smartphone and its contents from unauthorised users. You can use it to: create a "safe folder" for applications, set up screen lock and unlock, set up pin code, enable secure network settings, manage privacy, and configure application access.
There are enough settings for security too. I think it's worth explaining a bit what a "safe folder" is, and remembering that you can also make an indirect layout of digits for entering a pin code.
A safe folder is a specially created folder where you can put personal data (photos, videos, notes, etc.) and applications that you want to hide or protect (e.g. messengers, banking, dating apps). By the way, the safe folder can also be hidden, so that it is not visible to outsiders. A safe folder is protected by a password, pin code or a graphic key.
Indirect layout of digits for entering pin-code – similar you could observe in some applications of banks, digits are lined up not in order, as usual, but mixed up, so exactly no one will pick up and guess your pin-code.
Tips
Tips – a section with collected hints and tips in the form of demonstrations on how to use and set up a Motorola smartphone. At the very top we see a button "View Demo", from it we will be told: about the camera, about the unique features of Motorola, about the section with settings, about Android. In this section, you'll also be introduced to the very cool proprietary Ready For app. Basically, the tips are exactly the section where you should start your introduction to the smartphone. Surprisingly, it's not the first in Moto's order. I won't show in screenshots all the demos that are in this section, I'll just show a few for the sake of example. To see all the demos in full, I think it will be much more interesting for you to live on your own smartphone from Motorola.
By the way, the demonstrations can be viewed at any time, you get a kind of cheat sheet if you suddenly forget something.
Display
Display – a section that helps you optimise your smartphone screen and customise it to your preferences. Among the available options: enable and disable priority notifications, attentive display, backlighting of the side frames of the display during calls and alarms. And if the backlighting of the side frames affects only the visual component, the "attentive display" function can be extremely useful. The idea is that while you are looking at the screen, the smartphone sees it, understands it and prevents the display from going to sleep or simply switching off.
Entertainment
Entertainment – This is all about media entertainment. Games, adjusting controls for music, setting up Dolby Atmos technology.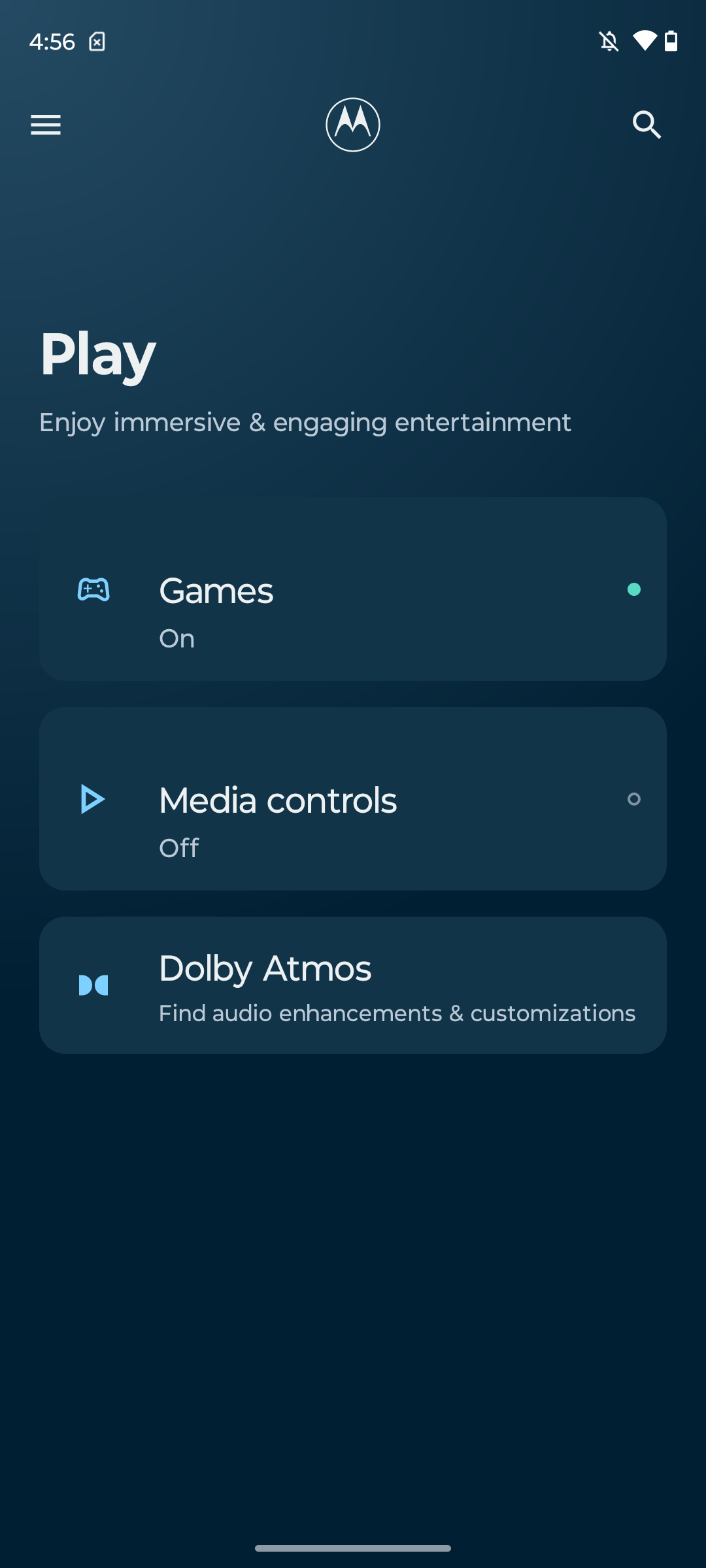 For games, you can enable a special game mode called "Moto Game Time". When this mode is enabled, the list of games on your smartphone is automatically updated and game moments are synchronised. And also in game mode you can make additional settings, for example: you can prevent incoming calls, notifications, block some gestures that can interfere with the game, not switch on adaptive screen brightness, sound works with Dolby Atmos technology. When running the game you will have access to the sidebar, where all the settings are duplicated. This is very convenient, you can fine-tune the game mode without leaving and without minimising the game.
Media player controls – when this feature is enabled, you can switch tracks even when the display is off. For example, to go to the next song you can simply press and hold the volume up button, so you can switch tracks without even taking the smartphone out of your pocket, very convenient. And then how to adjust the volume – you ask? Simply by single pressing the volume key. It turns out that all control can be done on one key.
Dolby Atmos is a technology that provides high quality sound both through your smartphone's regular speakers and through connected devices (headphones, headsets, speakers). Smart Audio technology analyses what you are listening to and makes additional adjustments to improve the quality of what is being played back. For example, in movies, Dolby Atmos can increase the clarity of dialogue, and when listening to music, it can make the bass richer or the sound more spacious. There is a stereo mode function when the smartphone is horizontal – when you turn the smartphone horizontally, the speakers automatically adjust to a wide range stereo mode. Among other things, there are also ready-made modes (scenarios) of sound playback: music, cinema, games, podcasts, custom. All modes can be further customised to your liking.
Read also:
Family Space app
Based on the name, you can already guess that this is an app for taking care of your loved ones in a digital environment. With Family Space, you can create an environment on your smartphone for your children where they can safely play or watch cartoons without having access to other settings and data on your smartphone. You can also set a timer if you want to ration the time your child spends with the smartphone, and set a password.
You choose the applications for the environment, for example games and YouTube Kids. You can also personalise the smartphone interface and theme for this mode.
Motorola Notification App
A kind of subscription to Motorola's newsletter. Once subscribed, you will be sent tips and tricks on how to best set up and use the features on your smartphone. News and updates about Motorola software and new products. Invitations to participate in surveys and research. Exclusive offers (most likely promotions and discounts). As you can see, it doesn't look like the usual spam from companies, so subscription can really be useful in the future.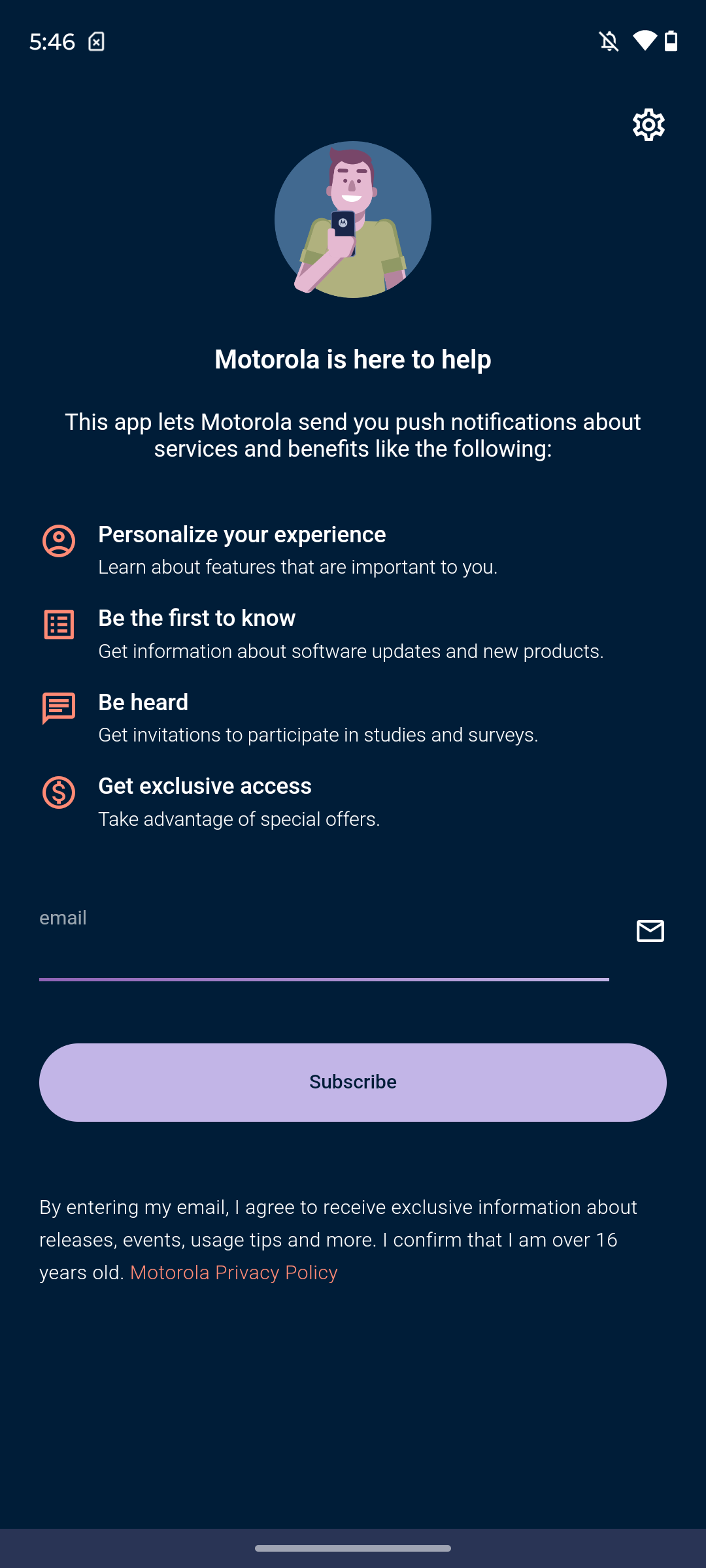 Ready For
In my opinion, one of Motorola's most useful and interesting applications. With Ready For, you can connect your smartphone to PCs, tablets, external displays, monitors, and TVs. The capabilities of the app are many. You can connect your smartphone to your computer to control it or create a single workspace. You can turn your smartphone into a personal computer by simply connecting a monitor with a mouse and keyboard. You can display your smartphone on your TV to watch content or video chat. You can turn your smartphone into a remote control with Air Mouse or a trackpad like a laptop. Ready For also has a very cool game mode. I made a similar review of Ready For, you are recommended to read it.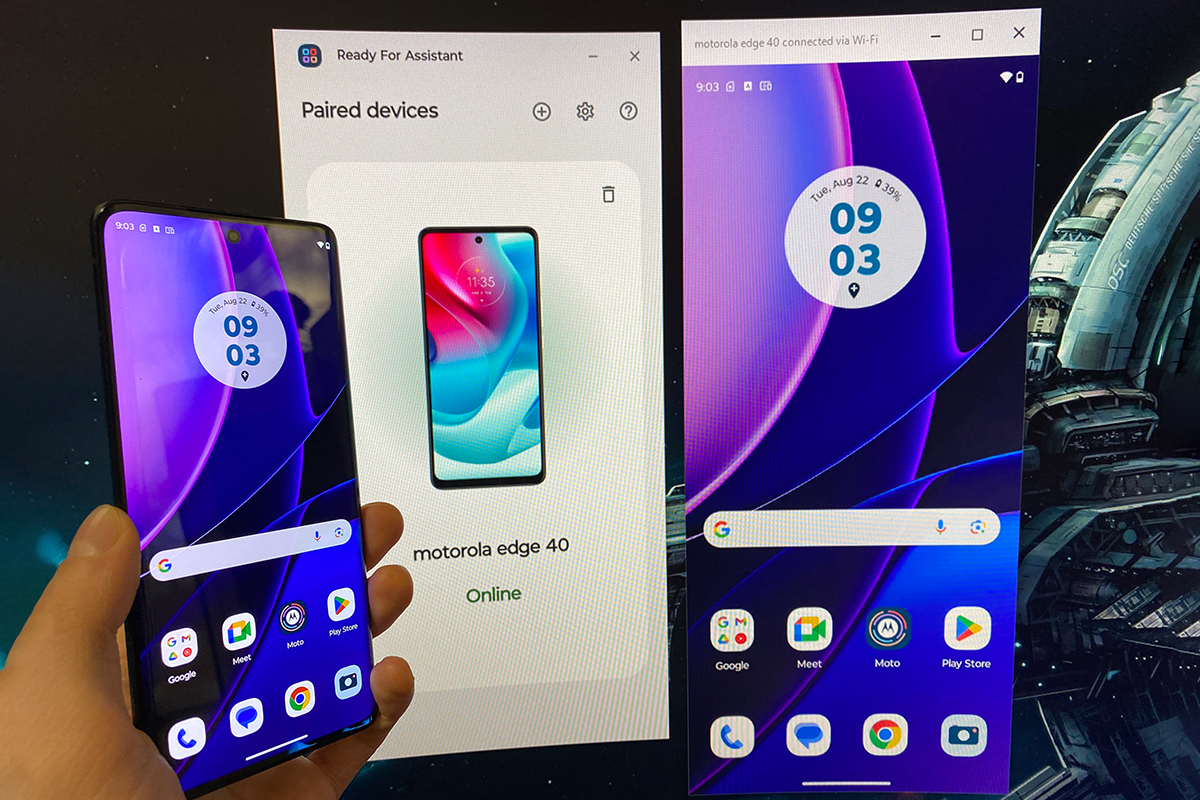 Read also: Motorola Ready For app review: Smartphone as a computer
Device Help application
At first glance, an unremarkable application, but it is far from being so. With its help you can: clear the space on your smartphone from temporary and junk files, view FAQ on possible problems with the device, get information about warranty, perform diagnostics of the device and most importantly – contact technical support. You can contact support via Twitter (now X), which is not very convenient, or you can go straight to it via a special user form.
Other software and applications
As for the rest of the software, most of it is implemented as standard applications from Google: assistant, wallet, disc, documents, tables, files, calendar, maps, presentations, fitness, mail, photos, TV, podcasts. All of them work great and completely cover all the tasks that may arise while using a smartphone. I personally don't see the point in coming up with an alternative to them and spending time on my own development. Motorola seems to be of the same opinion.
Summary
As you can see, Motorola has plenty of good branded apps and features. From trivial security and privacy to sophisticated kinetic gestures and Ready For. In all of the apps, you can see the thoughtfulness and Motorola's own signature style that many people love it for. If you are just thinking about buying a smartphone from Motorola, I can say: it's worth it, it has everything a modern smartphone needs from software, and without a lot of junk.
Read also: