First part of my VOYO VBOOK V3 review contained this cheap laptop-transformer's specs, form factor and features. But since device, packed with Intel Pentium N4200 CPU, turned out to be surprisingly powerful, the surface benchmarks and few game test was declined in favour of a fuller and deeper ones.
A little info about VOYO VBOOK V3 specs
Jumper Ezbook 3 was the minimum adequate device for working as a typewriter and was suitable only for retro-gaming, but VOYO VBOOK V3, turns out, is capable of real feats!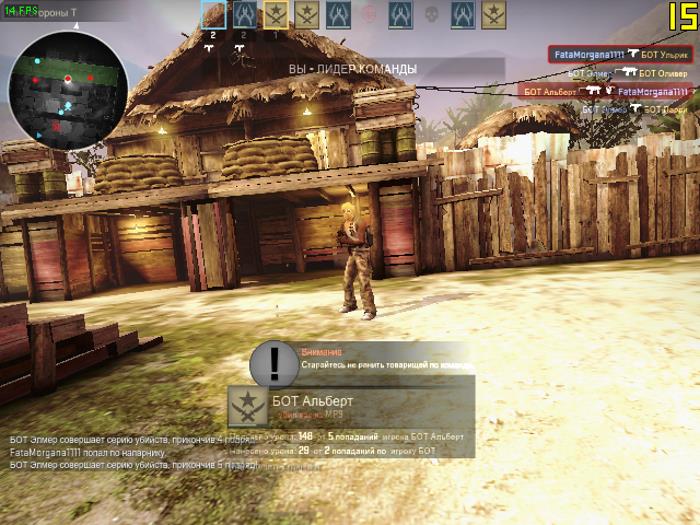 Read also: review of portable charging RivaCase RIVAPOWER VA4749
Why? First of all, Intel Pentium N4200 is quad-core CPU with 2.5 GHz peak – however, frequency often reached 2.3 GHz even in sole Windows, away from games. Intel HD Graphics 505 is 50 percents more powerful, than the HD Graphics 500. And, of course, M.2 SSD has speeds up close to 500 MB/s, which is more than my hard drive on the desktop.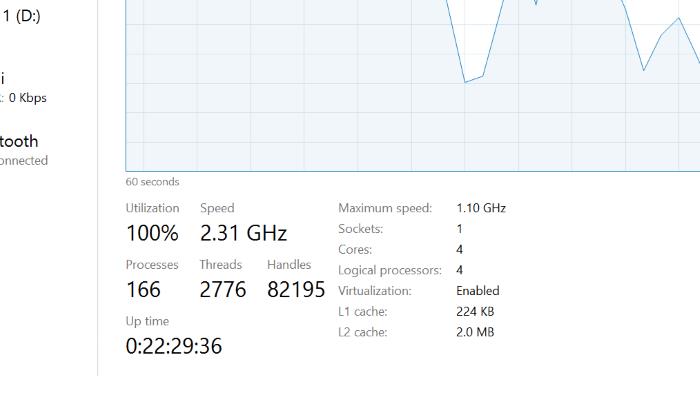 Such power, however, led to a serious heating – despite the outstanding energy efficiency and operating time, in serious tasks VOYO Vbook V3 can be heated up to 87 Celsius degrees in the CPU area. And this situation is usual, during early spring with an adequate air temperature. Device can not oppose anything against heating because of lack for active cooling system. On the other hand – soft-touch body, praised by myself, does not allow hot places to leave third degree skin burns on user, and passive cooling makes the notebook absolutely quiet. 85 Celsium degrees, by the way, did not cause even CPU throttling – the upper limit for the Pentium N4200 is 105 degrees, plus there are several fuses from the melting.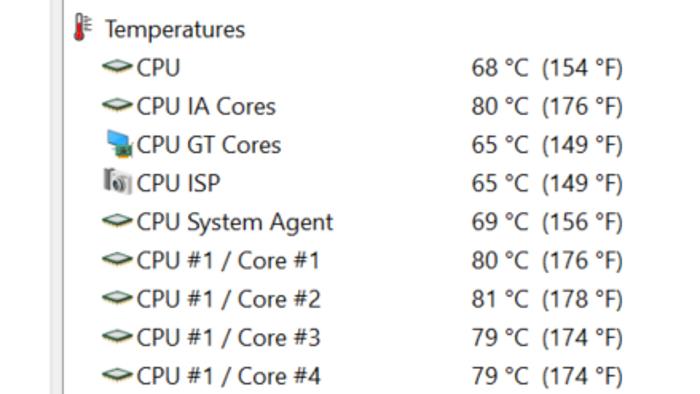 After many tests, I will say that VOYO VBOOK V3 estimates can scare off the acquisition for not very bright buyers. Weak indicators in benchmarks are almost entirely associated with the lack of a discrete video card, the price of which was, in fact, spent on SSD and the implementation of the transformable form factor. This laptop is not even remotely game oriented, and any fun, other than browser-based, should be considered an achievement, not an indispensable condition.
I'll start tests from connection speed, because it's another VOYO Vbook V3's strength. Download speed for single band Wi-Fi was up to 44.79 MB/s, downloading speed – 16.13 MB/s. Speeds within Steam can reach honest 5 megabytes per second, and compared to my experience in Jumper – it's some king of magic.
Synthetic benchmarks Pentium N4200
CPU-Z Single Thread declared 744 points, Multi Thread – 2011. Most compartible with old CPU, based on Single Thread points, was AMD FX-8150, and Intel Core 2 Due E8500 is compartible in Multi Thread. My desktop CPU, Core i3-4130, did 2008/2012 points. AnTuTu Benchmark, though intended for Android devices, works in Windows 10, and produced 118,234 points for VOYO in total: 13,242 for 3D, 41556 for UX, 54,221 for CPU and 6216 for RAM.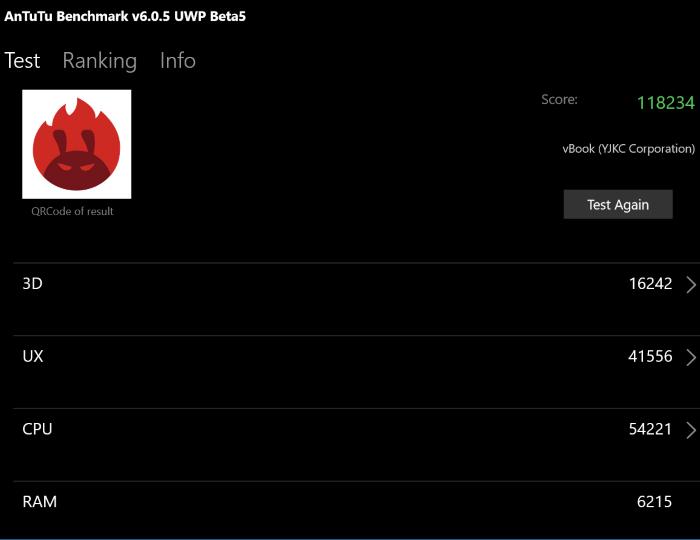 This level is slightly higher than the Meizu Pro 6 Plus, with Exynos 8 Octa 8890 and 4 GB RAM. Such comparison is far from adequate, but the numbers are numbers. 3DMark in Fire Strike 1.1 gave the laptop as much as 362 points, which is more than Jumper's 288 points. Despite the support of DirectX 12, the corresponding VOYO testing was not even completed due to error. Again – results are very low because of the video chip and lack of video memory.
Read also: Huawei smartphones with dual cameras dominate the Chinese market
Since we're talking about tests, we'll talk about memory and battery. Serial tests of SSD read/write in AS SSD 1.7. showed 469 MB/s reading speed and 186 MB/s record speed. In CrystalDiscMark 5, the results were higher – 529 MB/s and 209 MB/s, respectively. For comparison – Transcend SSD recording speed is usually higher by 50%, but I have a sin to complain. The battery report showed an estimated capacity of 58,000 mWh and a maximum capacity of 60,510 mWh. From there it became clear the consumption of the system – in games, at any rate.

After the 40-minute playrace in Half-Life 2 with GameSir G3s connected via USB (when will I finally make an article about it?), 35% backlighting and running only the game… The battery went down by 13% only. Every minute VOYO spent 0.33% of charge or 200 mWh, and full exhaustion in this mode will take 300 minutes, or 5 hours of continuous playing. Immediately I note that HL2 is not the most gruesome specimen, so the lenght of gaming can be bigger (emulators), and maybe lower (fresh new games).
Read also: 360 N5, inexpensive Chinese smartphone with 6 GB of RAM and Snapdragon 653
Now – performance test in games. All keys for test were licensed and provided by G2A.com, where they are usualy cheaper. Links will be attached to the names.
Testing the Pentium N4200 and HD Graphics 505 in games
Some people call GeForce GTX950 the "queen of FullHD", and I would call VOYO Vbook V3, with Pentium N4200 and Intel HD Graphics 505, the "VGA landlord". Laptop runs most games made after 2007 either with problems, or on the «papa» config, but with some pleasent surprises.
Call of Duty 4: Modern Warfare, for example, with 1360×768 resolution and minimal graphics settings at all, stated 25 up to 40 FPS with periodic lags, which were not fixed by FRAPS, but felt very strongly by myself. I tested multiplayer and was almost satisfied with the result. With VGA-resolution, I believe, problems will diasppear, but it will look like… not very nice.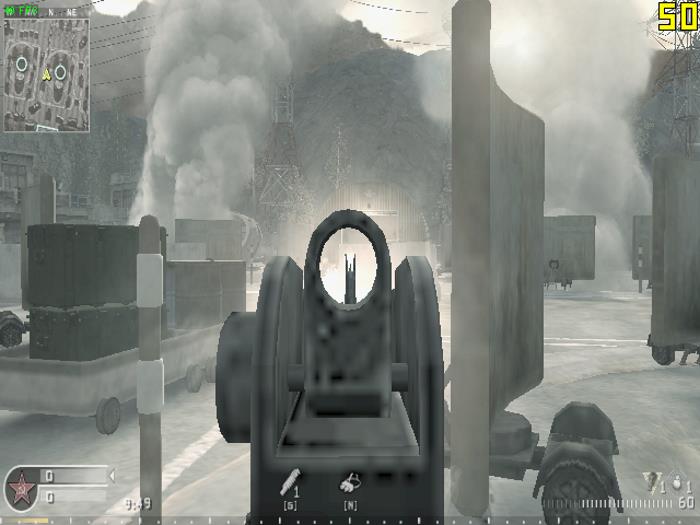 Counter-Strike: Source with «papa» config was held surprisingly tight by Pentium N4200 – round with bots showed 15 to 60 FPS, but, as I believe, AI enemies are the reason, and bots are heavily loading the CPU. Fears were confirmed in CS:GO, where VOYO Vbook V3 barely pulled out 20 FPS in some quiet moment. But then again – this is a test with bots, multiplayer matches can go somewhat fine at 1024×768 already.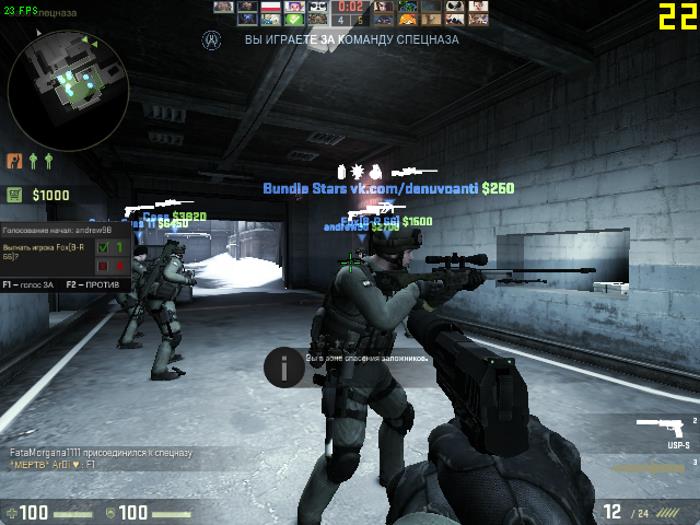 Half-Life 2, as I said, was launched and played in FullHD on the minimum parameters with an impressive 60 FPS. This is the most optimized game on the Source – even Dark Messiah of Might & Magic stayed around 30 FPS on the same parameters. With HL2, by the way, I noticed resource usage – VOYO Vbook V3 spend almost no RAM on it, but Pentium N4200 was tense up to 75% and its temperature rose to… the same 75 degrees Celsius.
See also: Ultimate Epic Battle Simulator was released on Steam Early Access
From the TBS side I've tried Civilization IV with 40 FPS on average on FullHD, and the most recent tested game, SteamWorld Heist. It, although is considered almost casual indie stuff, came out in 2016, and FullHD resolution was able to seriously strain VOYO, dropping FPS to 25 – although out of combat it soared up to stable 60 FPS.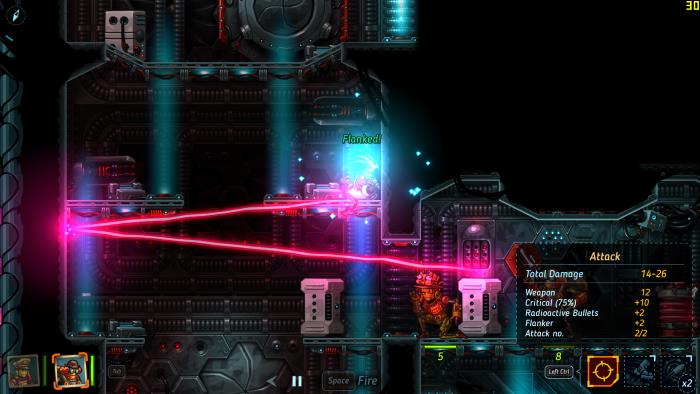 Most of all, I, strangely enough, was delighted with Company of Heroes – game that I obscured and loved in the last article,  stayed 30 FPS, and was already with NHC Mod! As for Cossacks 3 (review here) – even in the training, with a minimum number of units, at minimum graphical parameters and in the minimum resolution, the game ran at 15-20 FPS, and was borderline unplayable.
Read also: TOP 5 Chinese smartphones 2017 to $ 100 (April)
Luckily for me and Pentium N4200, other GSC Games World games were more supportive. All three parts of S.T.A.L.K.E.R. went perfectly in FullHD – the best, oddly enough, was Call of Pripyat, with iron-still 30 FPS and above. Clear Sky held around 25 FPS, Shadow of Chernobyl with slightly above the minimum settings gave out 40 FPS and more. Fallout: New Vegas with minimum settings gave average me 25 FPS, but since this is almost a turn-based game, it is playable. The Elder Scrolls 5: Skyrim is not TBS, and runs up to 15-20 FPS, and was almost playable.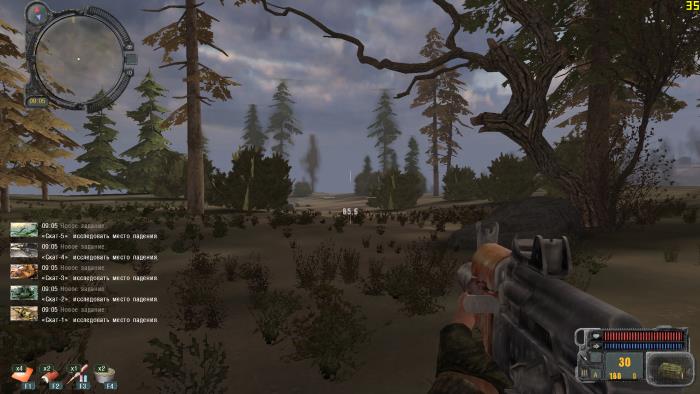 As for the "eternal" benchmarks… Crysis on minimum settings with a minimum resolution gives digestible 25-30 FPS on the first levels. Levels in the alien ship, as I assume, will drop FPS up to 15 – but I've finished Crysis on 15 FPS, and no complains are given. Far Cry 1 was pretty smooth with average of 60 FPS, sometimes flying up to 120, sometimes falling to 25, but again, it perfectly playable.
World of Tanks, at the most minimal settings and at the minimum resolution, gave me stable 30-40 FPS with bots, and in pure multiplayer FPS will be higher. DotA 2, on the other hand, on minimal settings and tweaket resolution scaling, sagged up to 15 FPS – even CS:GO was better played, which surprised me unspeakably.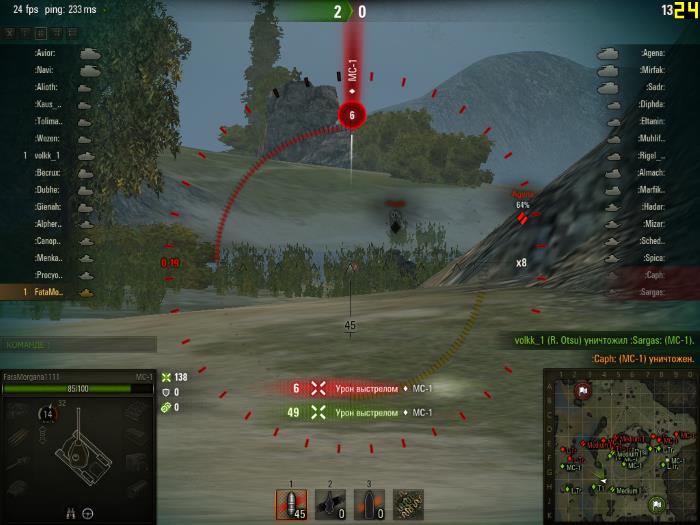 DOOM 3 BFG Edition with a minimum resolution and minimal config gave stable 30-35 FPS – it produced the same number in HD, but some moments made the VOYO Vbook V3 sag to 17 FPS, so decreasing to VGA was necessary.
See also: Windows 10 Creators Update – review of improvements and changes to the interface
Duke Nukem Forever on the same VGA and «papa» config gave 30-60 FPS, Deus Ex: Invisible War – from 20 to 60 FPS. Painkiller: Black Edition in FullHD kept FPS at the level of 40 entire first level – only in close combat with a crowd of knights framerate managed to drop to 20-30. Star Wars Republic Commando with minimal parameters was exellent played, like the old SW Battlefront 2, by the way.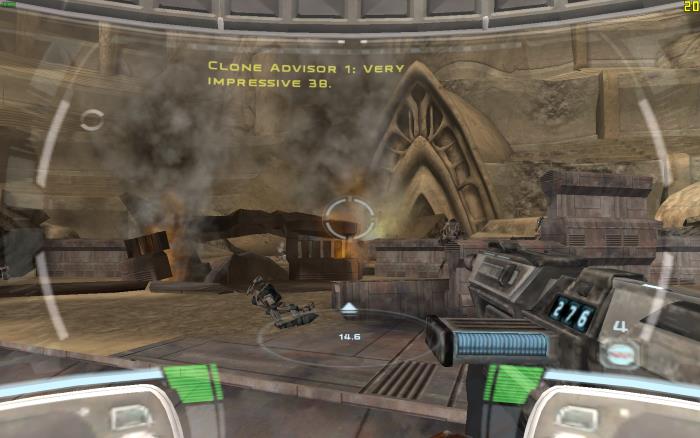 Now – the games that I really wanted to try on VOYO Vbook V3. Legend of Grimrock 2 at the minimum resolution in the window mode produced a maximum of 39 FPS and an average of about 20. But even in this mode the project was playable because of almostl turn-based combat. Brutal DOOM in FullHD quietly pulled out 40 FPS – and it is important, because BD is able to cause lags even on the desktop.
Now – disappointments. Red Faction Guerrilla barely squeezed 14 FPS in the open and up to 25 in the premises, Battlefield 2 with AIX 2.0 Minimod barely squeezed out 15 FPS in open areas, and most importantly – Survarium, even with the lowest config, was completely unplayable with 12-15 FPS anywhere. SUPERHOT gave out an average of 12 FPS, which is much better than a Jumper with 3-4 frames, but still weakly playable.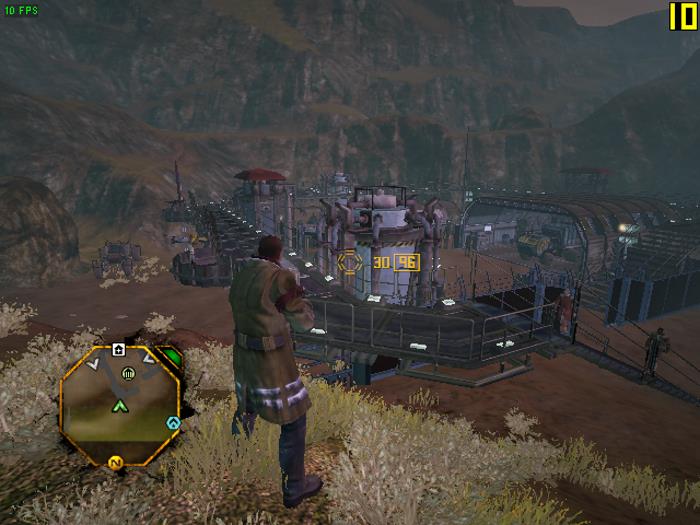 Saints Row 4 would be the worst – with 7 FPS on average… but the worst is still Heroes of Might and Magic IV. At the maximum resolution with full animation, game gives out crazy 5 FPS. Game of 2002, gentlemen, and most perhaps, the oldest game tested on V3 – and for sure, the most disgustingly optimized. For the sake of justice I note that the matter here, perhaps, in multiple cores workout, but the result is still shocking.
Read also: Razer Blade Pro 2017 – gaming laptop, certified by THX
Ideal options for passage on the Vbook V3, as I assume, are Half-Life 2, Star Wars Battlefront II, Bastion and fighting games like Skullgirls. I recommend them mostly because of gamepad compability, and this, as for me, is an ideal option. Say, lying on the bed with the device in the tablet mode on the knees – perfecto!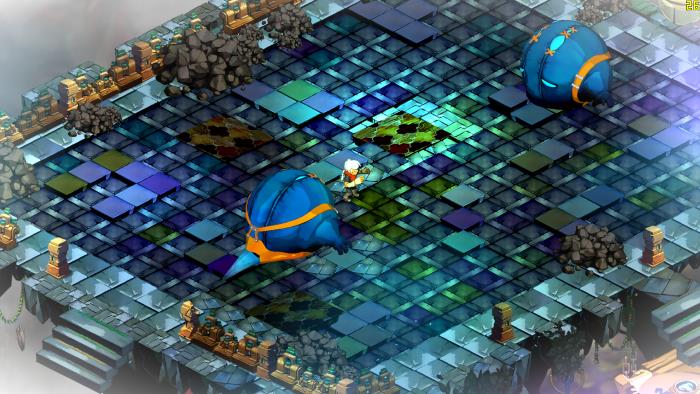 Last but not the least – test in the working environment. Since Pentium N4200, in fact, belongs to the latest generation of energy-efficient solutions, it is full-packed with technologies, including video-techs. Therefore, it is not surprising that rendering of FullHD MP4-file, test sample of 60 seconds duration (Internet HD 1080p standard in Sony VEGAS Movie Studio 13 Platinum) took only 2.5 times more time than on desktop with GTX650 2GB. And I say "only", because multiplier in other tests is much higher – from 3 to 10. So if you need to free the work PC from the burning process, you can throw the project files  on VOYO Vbook V3 through the cloud and finish the work already on laptop. Besides, second test with 10-minute video showed 80 minutes on VOYO and… 60 on desktop. Multiplier is 1.2, which is impressive.

Performance summary
Overall impressions, as I said, are positive. 4 GB of RAM paired with the Pentium N4200 for such device looks like overkill, but 2 GB would cause a RAM lacking. The ceiling of power rests on HD Graphics 505, but, say, Survarium lacked the processor's power, not the video chip. In addition, the CPU Pentium N4200 is heavily loaded in game with bots – pure multiplayer plays on laptop much easier, giving an increase in FPS up to 50%.
Theoretically, the allocated video memory size can be increased through the BIOS, but we say thanks to 4PDA sitizens, who through me is delivering a warning – changes can not be done, because device will turn into a brick mode. I personally need no tweaks there, I trust the dynamic change, and 256 MB is enough for me – and where there is not enough, nothing will help the laptop, even 512 MB of VRAM.
Read also: Philips has expanded the line of monitors with a curved screen with a new 34-inch model
Now – the availability of the device. You can buy it at GearBest.com at a very affordable price, fluctuating around $300, and this is for a version without a 4G modem and a fingerprint scanner, but with a Pentium N4200. My advice – either take it with a modem, or without, but on the N4200, this processor is perfectly powerful for everyday tasks, and terrificly economical. Less powerful versions – on Intel Atom, for example – though they will offer dual OS and charging by microUSB, but will be slower by three or four times (in terms of power and charge speed), and not equipped with SSD. As for versions with Intel Core i5/i7, they have increased heat generation, and if I understand correctly, the Vbook V3 series have no active cooling – but I can be wrong. The most adequate alternative is the version with Intel Core M3-6Y30 (without borderline desktop processor) and 4G, but it is more expensive – $500.
Results for VOYO Vbook V3
It's hard to sum up after such a massive material, to be honest. If Jumper EZBOOK 3 was 90% ideal for its price, then VOYO Vbook V3 works out 110%.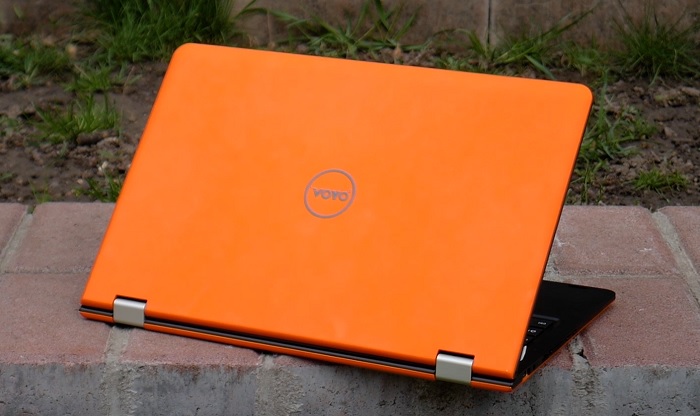 The obvious drawbacks of the laptop are a pod in the form of badly working BIOS, a bit of a hackneyed keyboard and touchpad, a suspicious screen mount system and an ultra-crappy eMMC. In contrast, buyers will get a transformer with luxurious body, excellent screen, support for the stylus, built-in and nimble SSD, Windows 10 and a chic Pentium N4200 processor, which gives no chill in games and video rendering, but at the same time – saves the battery. And all of it – for $300 only! In the end I can only stick in "Recommended" picture, give a link to GearBest.com – buy here – and go on playing Half-Life 2 on the gamepad, which is an experience for itself.
Use the coupon: GBV3S for a discount ($320.99)