Last year was hard, but fans of video games had nothing to complain about: not only did a number of outstanding games come out, but also two whole new consoles. Even if they were a pain to buy.
Compared to all this, 2021 may seem more uneventful and even boring. While the whole world is busy trying to buy the elusive new consoles, developers are slowly releasing the first exclusives for them. There are still not enough of them, and many high-profile releases have been postponed until 2022. But every month something appeared, and many outstanding franchises that have existed for decades came back with hot new games. So let's remember all the most interesting things that we had a chance to try. Yes, we still missed something, but not because we forgot: we just didn't have the time to try it all. Sorry, Psychonauts 2!
15. Life Is Strange: True Colors (Deck Nine)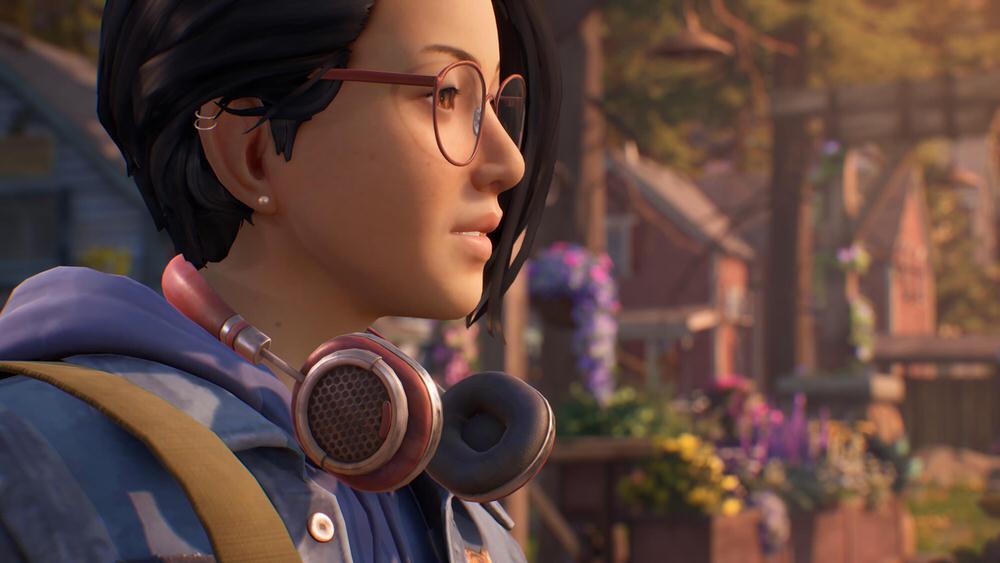 Why: The resurrection of the popular series
Probably, "resurrection" is too big a word, but it's hard not to notice a drop in interest in the Life Is Strange series, whose sequels and spin-offs weren't really hyped by the masses. This changed with the release of True Colors — a new episode from the American studio Deck Nine.
The game boasts not only a prettier picture, but also a really interesting story with a pleasant script and an interesting ensemble of characters. Good acting, great music and a decent plot — there is a lot to be excited about.
14. Resident Evil Village (Capcom)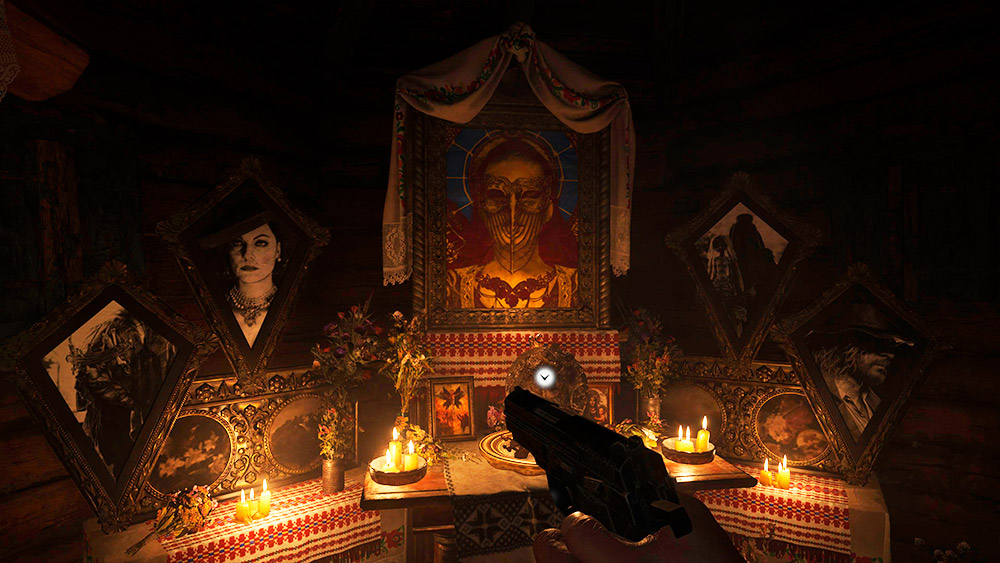 Why: The series keeps up with the times
Resident Evil is changing, while staying true to itself. In the case of Resident Evil Village, it managed to attract the attention of a huge number of players and rejoin the mainstream. First of all, thanks to charismatic (and very tall) characters and an interesting setting.
Few people will argue with the fact that the atmosphere of Resident Evil Village is fantastic, but is it scary? It's a big question. But one thing is certain: the series keeps up with the times and offers a faster, more action oriented campaign. Perhaps it lost something along the way. However, there's nothing to complain about: fans of classics can always play the remakes.
13. Biomutant (Experiment 101)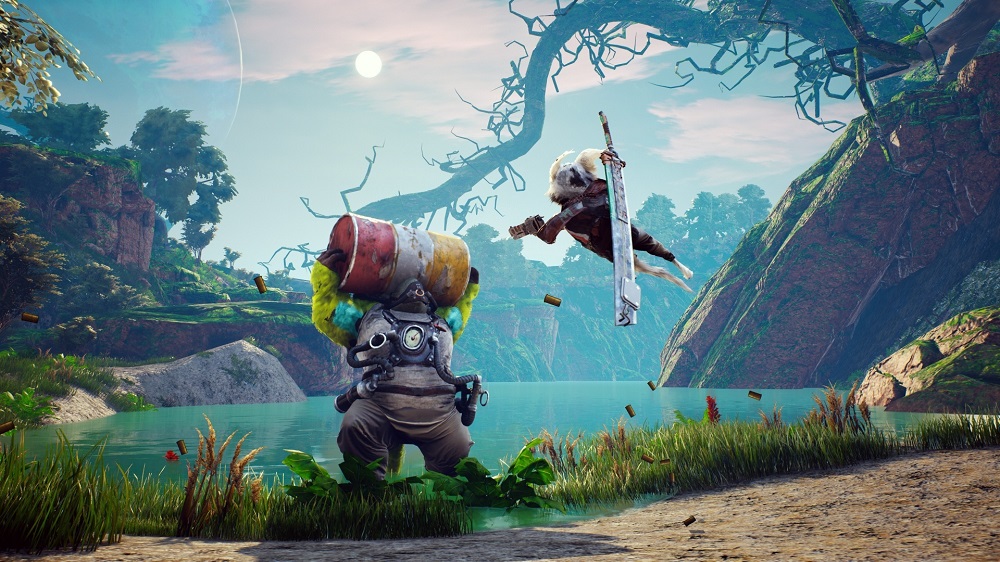 For what: Undying optimism
Hated by almost everyone, Biomutant has become one of the most controversial games of this year. This creation of a small studio was delayed several times, and it was difficult to fully understand what it is exactly. Even after its released it wasn't impressive — critics who stumbled upon technical difficulties and unconventional gameplay turned up their noses and called it a failure. But is it?
Biomutant is a bold attempt to tell an interesting story in a content-rich world. It doesn't try to imitate others and does everything in it own way, as a result of which we got something very stylish, naive and fascinating. Few other games can charge you with such optimism with a pinch of Eastern wisdom. Maybe you should give it a chance.
12. Metroid Dread (MercurySteam)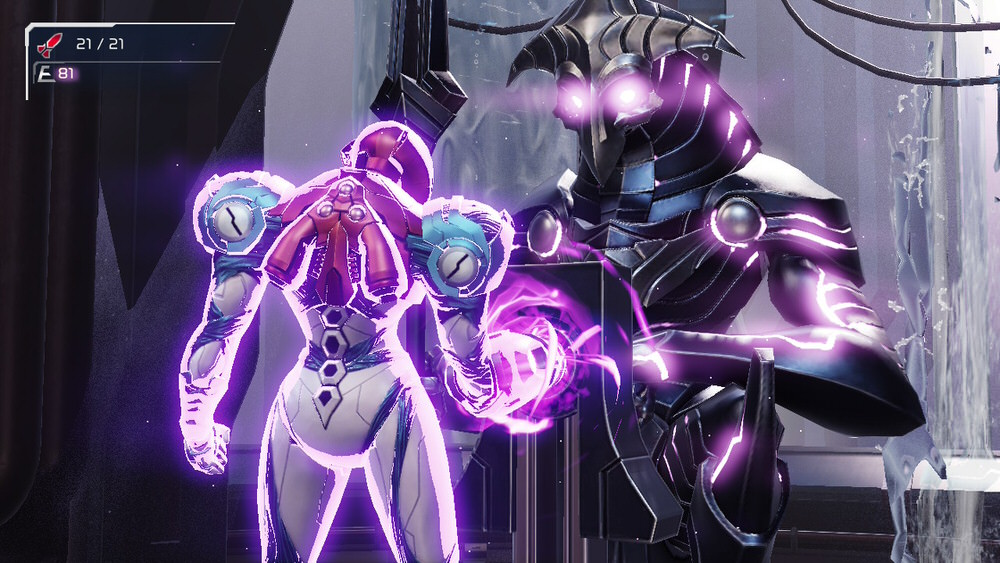 Why: Staying true to traditions
The Metroid series is highly respected, but there are very few new games coming out. The reason is traditionally low sales. This changed only with the release of Metroid Dread for the super-popular Nintendo Switch console. The new 2D shooter about alien monsters broke all records and even got nominated for the game of the year.
On the one hand, it is almost an ideal representative of the metroidvania subgenre. A map full of secrets, complex but fair gameplay and perfect control distinguish Metroid Dread from many rivals, but insufficient ambition and a problematic UI do not allow it to rise higher in our rating.
11. Kena: Bridge of Spirits (Ember Lab)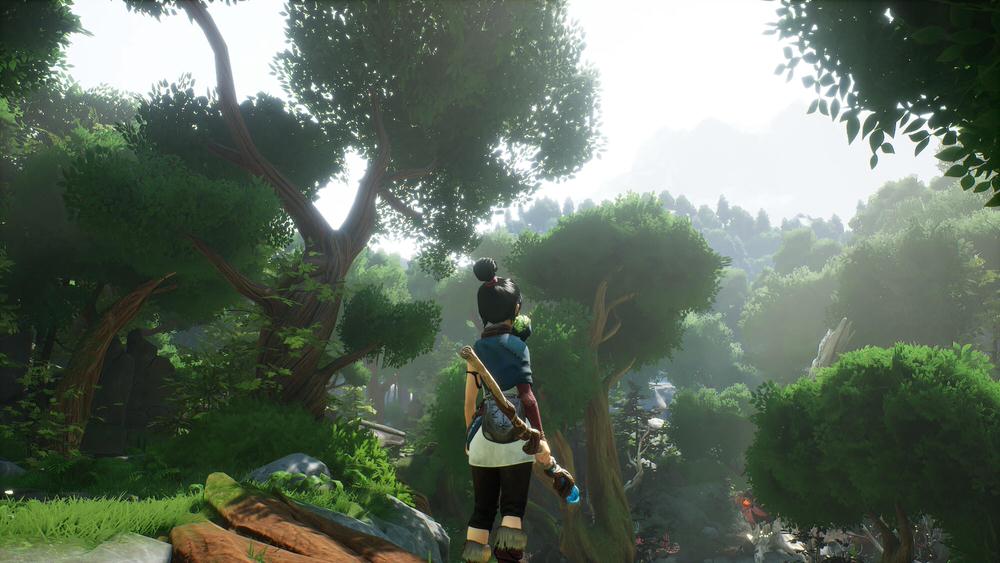 Why: Beautiful debut from a new studio
You probably don't know the Ember Lab studio, and there is an explanation for this — it is just starting. Initially, Kena: Bridge of Spirits appeared as one of the many titles promoting the PS5, but it did not get lost in the sea of others, and managed to become a real hit and one of the brightest releases of this fall.
There is a lot to love about it: beautiful visuals that you don't usually expect from an indie studio, simple but refined gameplay and just a ton of charm. Plus, it's always nice seeing a big publisher work with a modest studio.
10. It Takes Two (Hazelight Studios)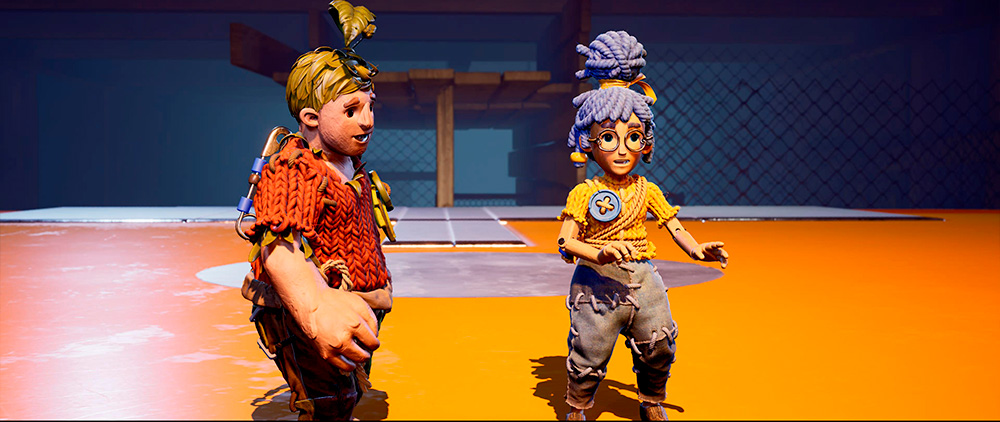 Why: A co-op masterpiece from the director of A Way Out and Brothers: A Tale of Two Sons
Nobody expected this from EA, but sometimes miracles happen. The game from the famous Josef Fares became one of the best cooperative releases of this year. First of all, it is distinguished by the endless creativity of the creators who created an adventure where no level is like another.
Perhaps the only thing you can find fault with is the plot, which is… weird and questionable to say the least. But in terms of gameplay, It Takes Two is stellar, and it is not surprising that it received more than one nomination this year.
9. Disco Elysium: The Final Cut (ZA/UM)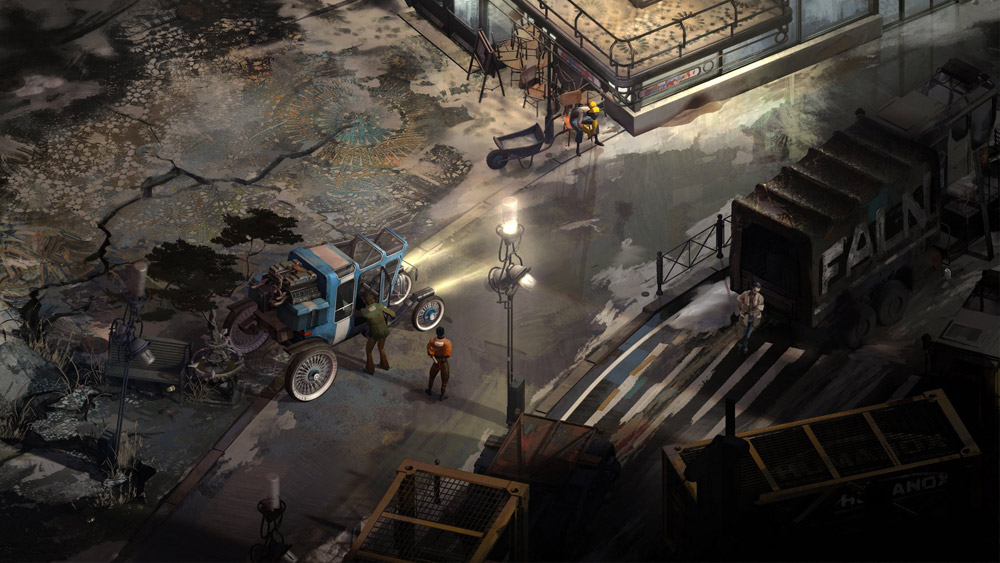 Why: A great game has found its voice and has been released on the remaining platforms
Disco Elysium is not a new game, but that doesn't mean that we can't talk about it again. Until 2021, a huge number of players could not touch this Estonian masterpiece due to the limited number of platforms, but with Disco Elysium: The Final Cut, not only was it released on everything possible, but the game also received a number of improvements.
Now it has voice acting, and it's so good! Instead of outsourcing the acting work, the studio did everything itself, and it turned out incredibly well. The jazz musician Lenval Brown is easily the discovery of the year along with Jason Kelly and Ozioma Okagha from Deathloop.
In addition, this excellent RPG has gained new dialogues and quests. This release could have been higher in our list if not for annoying bugs that were fixed only by numerous patches. But even so, it is impossible not to mention one of the best narrative RPGs of recent years.
8. Hitman 3 (IO Interactive)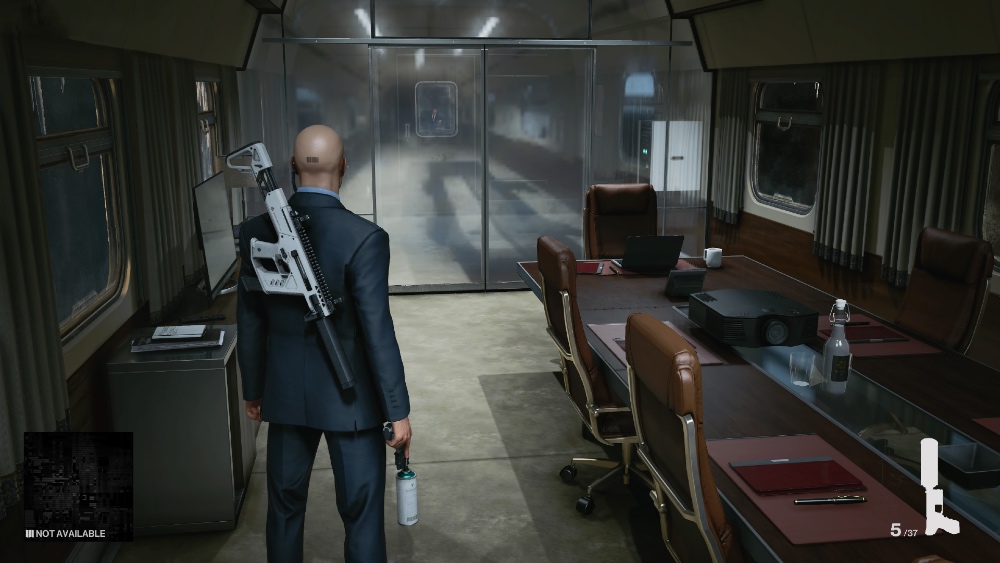 Why: Still the best hitman simulator
Hitman will never die. Fortunately for fans of the series, it is in safe hands, and with the release of the third part, IO Interactive has very confidently completed its trilogy. Unsurpassed masters of well-thought-out locations and deadly puzzles, the developers have released perhaps the best game in the series. The only thing it lacks is a more coherent plot and even more levels.
Hitman 3 has become a success, and now its developers are working hard on their adaptation of James Bond movies.
7. Returnal (Housemarque)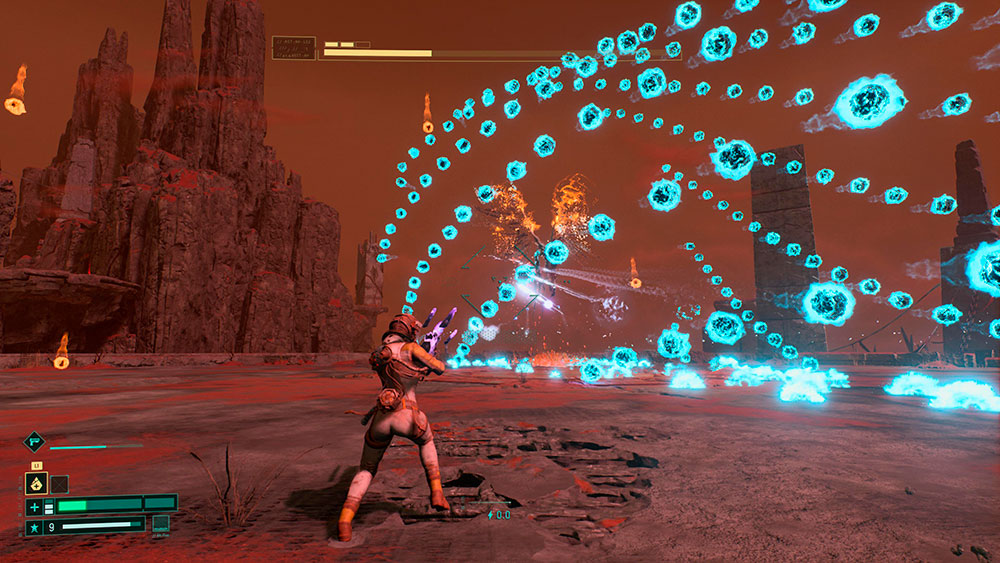 Why: Wonderful gameplay and unforgettable visuals
A lot was expected of Returnal. The first serious PlayStation 5 exclusive in 2021 promised to be either a success or a failure, and we are still wondering how it turned out in the eyes of Sony's management, but we know for sure that we really liked it.
Returnal is a new creation of the studio that released Matterfall, Alienation and Resogun. It tells about the misadventures of space researcher Celine Vassos, whose ship crashed on the mysterious planet Atropos. The game combines elements of psychological horror and roguelikes. It is hard, and with no save files we constantly had to start from the very beginning but that's how it is with those kind of games.
6. Forza Horizon 5 (Playground Games)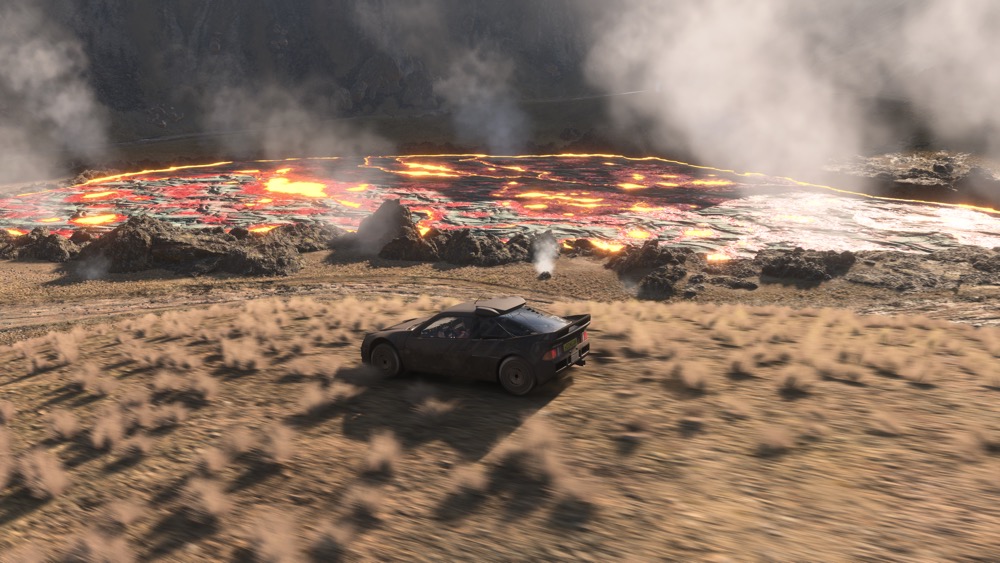 Why: Graphics and fun but tired formula
Xbox loves franchises. And if not Halo or Gears of War, then it is Forza that can be considered the main one from Microsoft.
Like the previous games in the series, Forza Horizon 5 continues the idea of racing in the open world. This time, the players are transported to sunny Mexico, noticeably different from the cloudy and snowy Great Britain from Forza 4. The choice of location caused fierce controversy, because many hoped for Japan, but even so, the critics loved Forza Horizon 5.
Forza Horizon 5 is very similar to the previous games. As before, it looks beautiful. As before, there's huge set of cars. As before, a very detailed world. But by this point the formula becomes stale. If you like it, great. But if you were waiting for something new…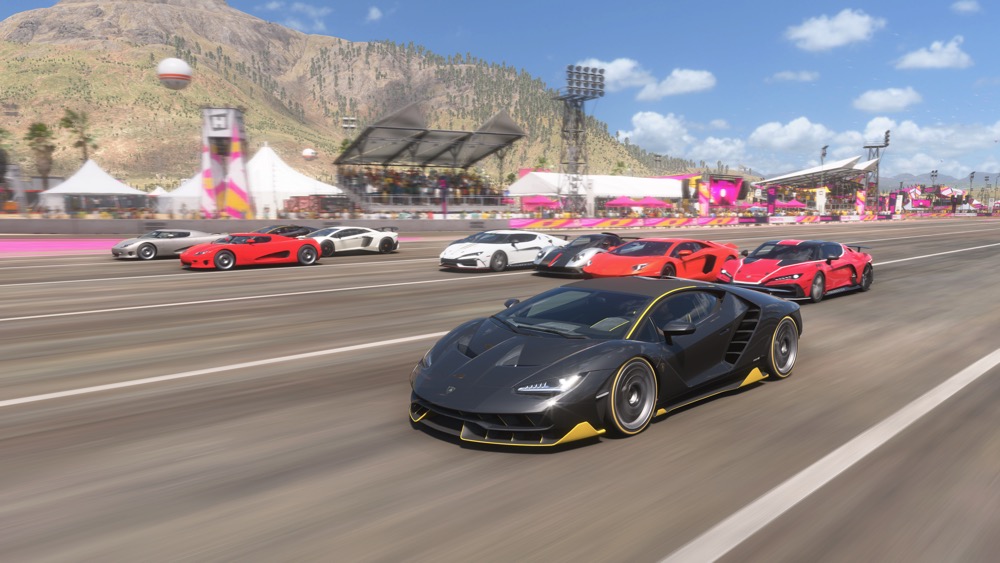 The main achievement of Forza Horizon 5 is how perfectly it runs on everything. Graphically, this is one of the most impressive games on the Xbox Series X. Its only serious problem was the multiplayer component — many fans were disappointed to find an empty world with a very weak AI.
5. Marvel's Guardians of the Galaxy (Eidos-Montréal)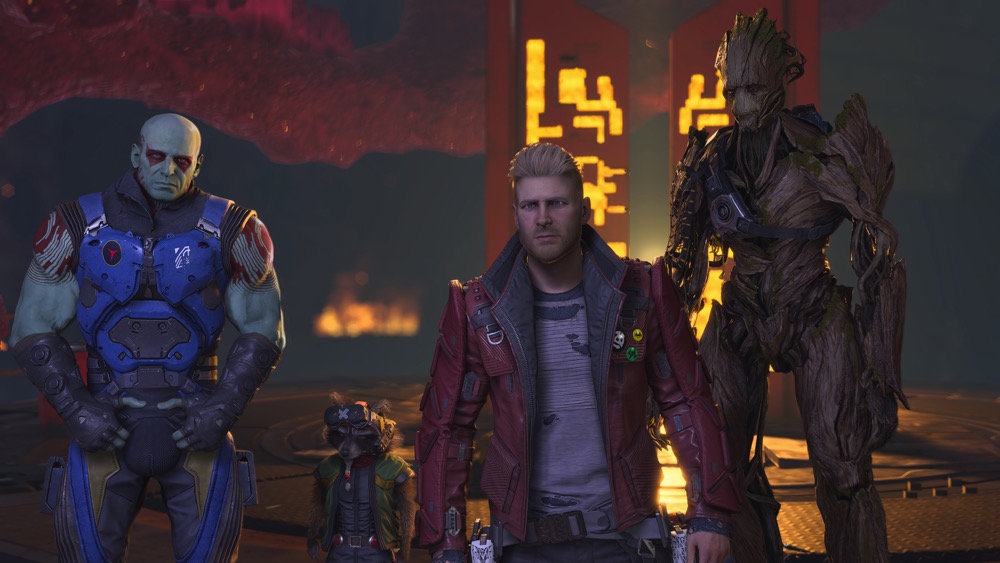 Why: Perhaps the best comic book adaptation of recent years
Marvel's Guardians of the Galaxy is the main surprise of the year. Largely due to greatly lowered expectations: after last year's Avengers, players had a very negative attitude towards all games in the Marvel universe, not counting Spider-Man. And the weak first trailer did not help.
Fortunately, after giving it a chance, we discovered one of the best games of the year. There is no hint of the greedy corporate culture of Avengers, and there is a lot of soul and a surprisingly good story. An excellent soundtrack, great visuals and characters that stay true to the original source – all this makes Guardians of the Galaxy an outstanding release.
4. Bowser's Fury (Nintendo EPD)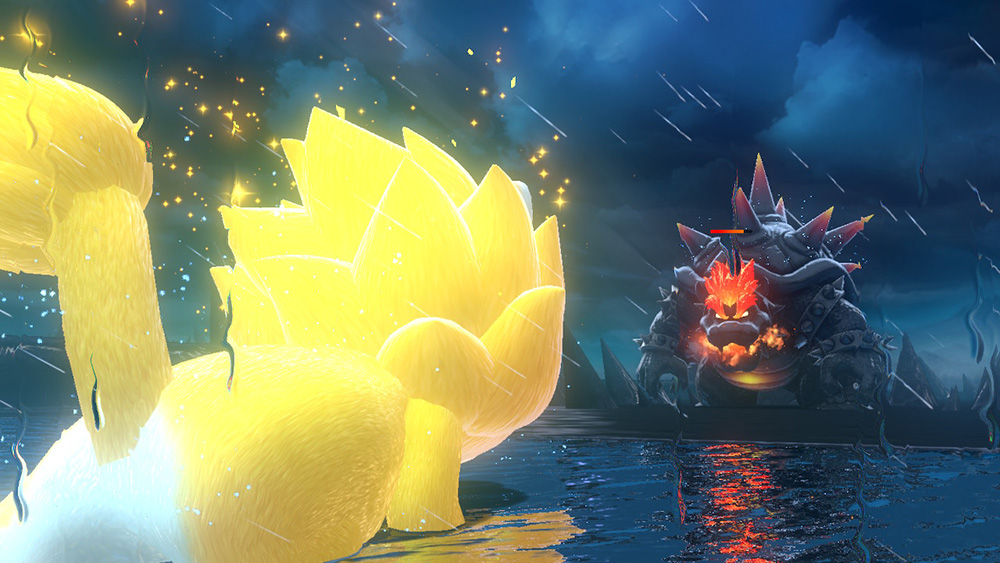 Why: A fresh look at one of the best Mario games
If Bowser's Fury had been a full-fledged game, it might have been number 2, but it just so happened that this is not an independent game, but rather a DLC for Super Mario 3D World. It's a rare instance of a new DLC for an 8 year old game, but in the case of Nintendo, anything is possible. And we're very happy with the result.
Bowser's Fury takes a lot from Super Mario 3D World, but adds even more freedom. This is a full-fledged open world with its own secrets and epic boss battles. As a platformer, it's almost perfect. As a DLC, it's just phenomenal.
3. Halo Infinite (343 Industries)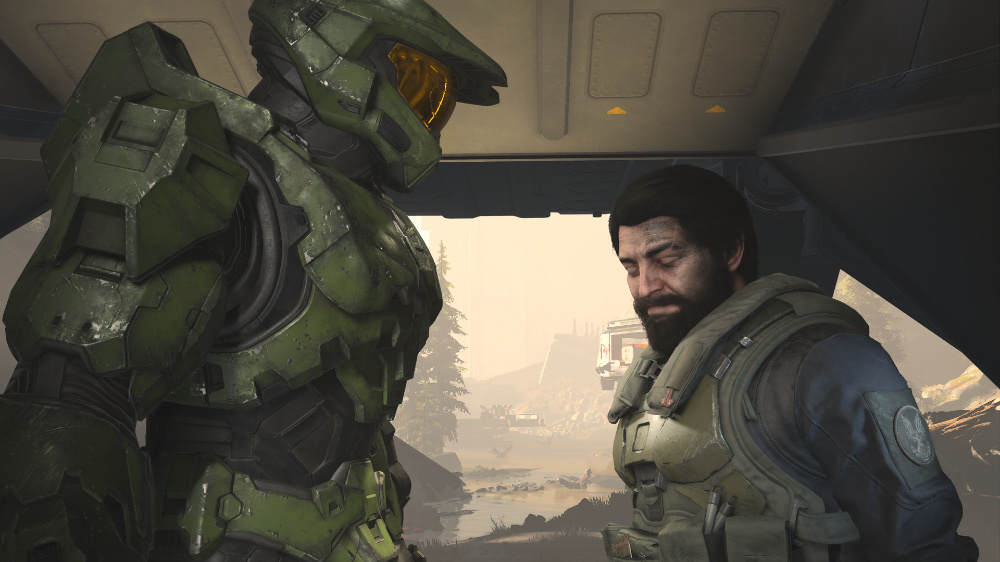 Why: The cult franchise has never been this good
It's been a long time since Microsoft was releasing so many games, but in 2021 we got ourselves a lot of good ones. The American giant is slowly but surely starting to release video games, and many of them turned out to be very good. This also applies to the new release of 343 Industries, a studio that almost died while making Halo Infinite.
The development history of Halo Infinite is not for the faint of heart. Layoffs, scandals and shifts in release dates – the game has experienced so much that we practically expected it to fail. And after the last year's fiasco, when the trailer of the game forced the publisher to postpone it… even the fans lost all hope.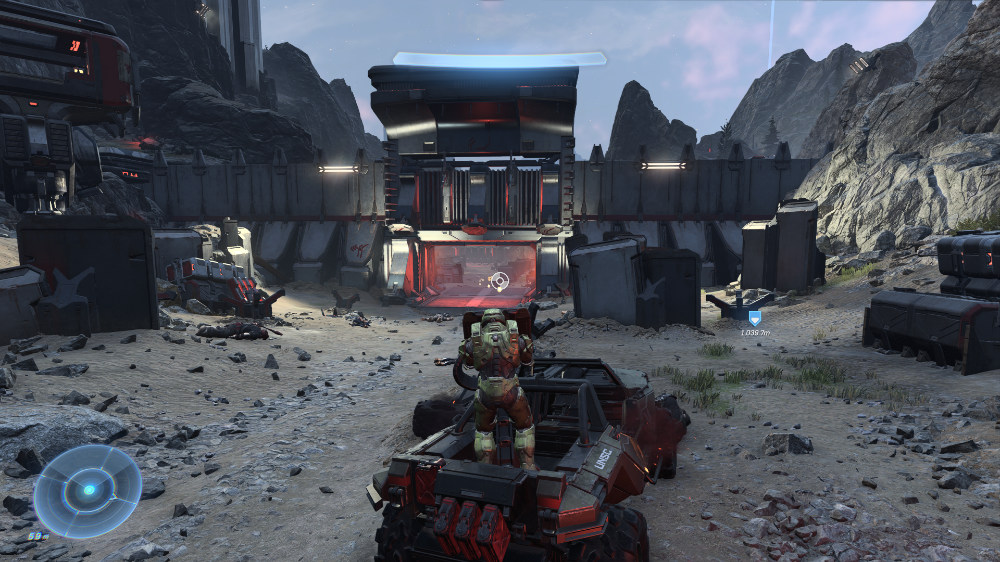 It might seem easy working with a long-term series like Halo: all the elements are there, the expectations are known, the formula is tried and tested. But there's no easy pleasing the fans. And in order to appease both the old and the new players, 343 combined elements of the new and the old, placing the Master Chief on a very familiar map from the very first game, but making the world open – for the first time for the series. And it turned out… great. Yes, it's not Horizon Zero Dawn, but we finally see the growth of the franchise. And the main thing – gunplay – is as satisfying as ever.
2. Deathloop (Arkane Studios)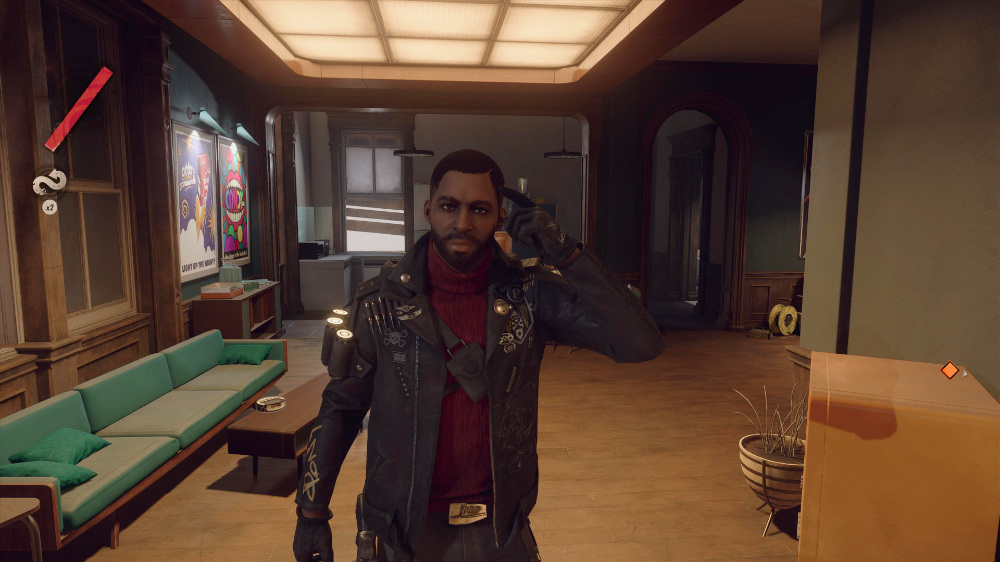 Why: An intriguing plot and gameplay from the masters of immersive sims
For a long time no one could understand what Deathloop was. The new project from the legendary Arkane studio, the creators of Dishonored and Prey, raised more questions than answers. However, this wasn't the Death Stranding situation, when Kojima himself pumped up an atmosphere of mystery. The PR department completely screwed up the advertising campaign, and despite the fact that there were a lot of trailers, there was virtually no hype at all. People were getting tired of the game even before the release.
When Deathloop finally came out, we quickly realized that it wasn't exactly what it seemed. This is not a (strictly) multiplayer shooter, but a story-driven game in the best traditions of the studio. The story of Colt stuck in a time loop is memorable thanks to the excellent work of the voice actors, and the world of Deathloop itself with its unique style in the spirit of the sixties is not like any other. What's most important, the developers were able to turn the whole genre upside down – again.
1. Ratchet & Clank: Rift Apart (Insomniac Games)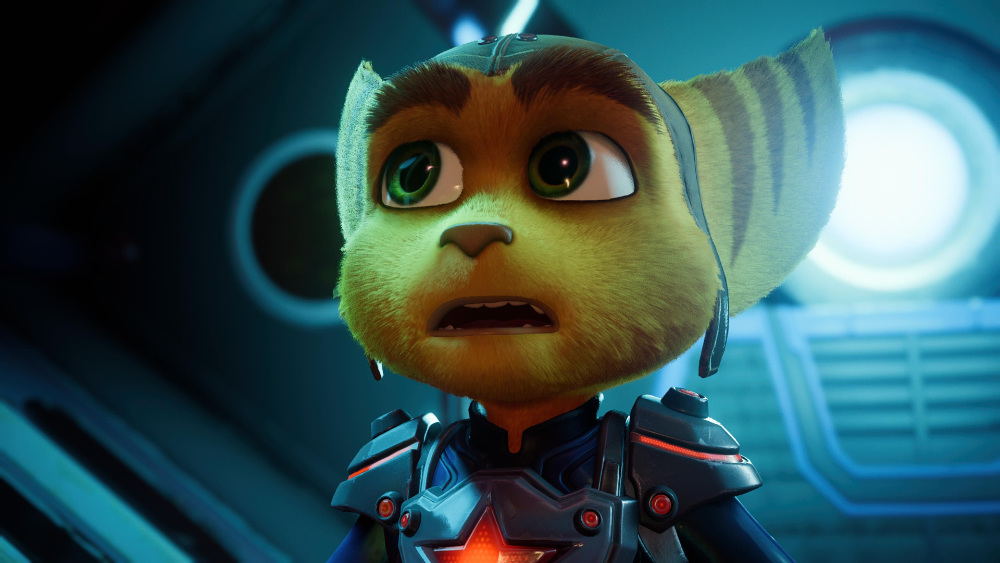 Why: Visually stunning and disarmingly charming
Yeah yeah, I can hear your screams from where I am sitting. This isn't the most popular or obvious choice, but this is our list, not yours. And we have been completely enchanted by Rift Apart – probably the best game in the series.
R&C is a franchise that dates all the way back to the PS2, and it has always been essential to the PlayStation brand. And now, after a very long pause (and one remake) it's back, as good as it's ever been.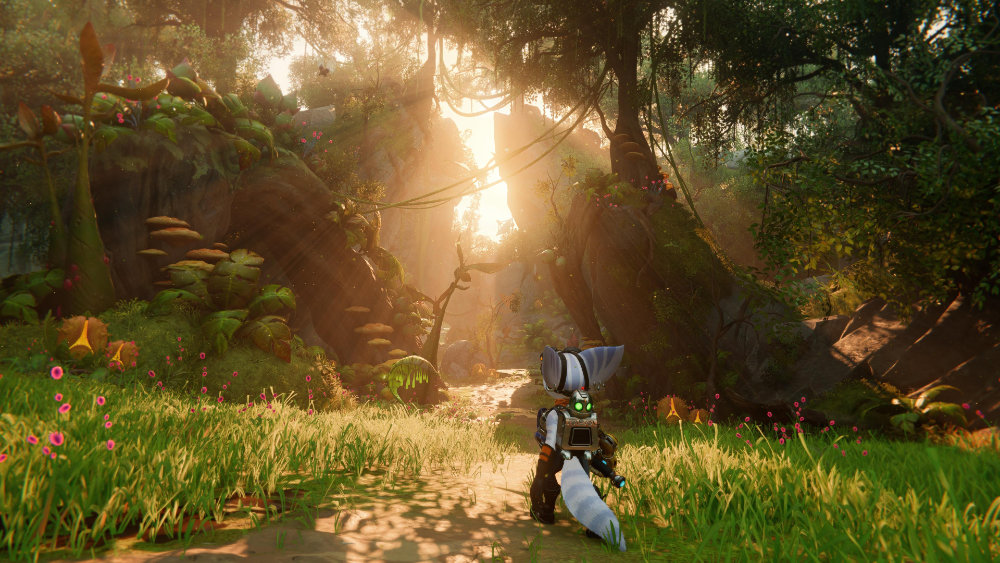 This time Ratchet and his robot companion Clank are trying to stop Doctor Nefarious from destroying every dimension in the universe. This means travelling to another dimension where an even eviller and badder Nefarious resides. And also another Lombax!
The story is easy to follow and very charming, with great humour. Visually it's a stunning success, and the game utilizes everything the PS5 is capable of, producing crisp 4K picture and offering ray tracing modes and bunch of DualSense features. If I could take one game from 2021 with me on a desert island, I would choose this over anything else.
Honorable mentions:
Story of Seasons Pioneers Of Olive Town: fans of Stardew Valley and life simulators pay attention.
New Pokémon Snap: Pokemon fans are used to crappy graphics. Well not here.
Mass Effect Legendary Edition: who doesn't like ME? In 2021, players on modern platforms were finally able to try all three parts.
Road 96: a nice interactive road movie.
Lost Judgment: the sequel is just better.
Animal Crossing New Horizons Happy Home Paradise: an excellent DLC on top of an excellent free update.
Major letdowns of 2021
Battlefield 2042: empty and unfinished, Battlefield 2042 came out too early and became a major disappointment for its fans.
Necromunda Hired Gun: a wonderful shooter came out very unpolished, being completely unoptimized even on the most powerful hardware.
Outriders: the game was killed at the very beginning due to dead servers and terrible glitches.
Destruction AllStars: a very, very fun and vibrant multiplayer game that has not received proper support and was pretty much dead on arrival.