During his usual televised address to the nation Ukrainian President Volodymyr Zelensky mentioned that about 100,000 people in Mariupol are living in horrid conditions with "no food or water" available to them. 
Unthinkable crimes against the Ukrainian people continue while the world is watching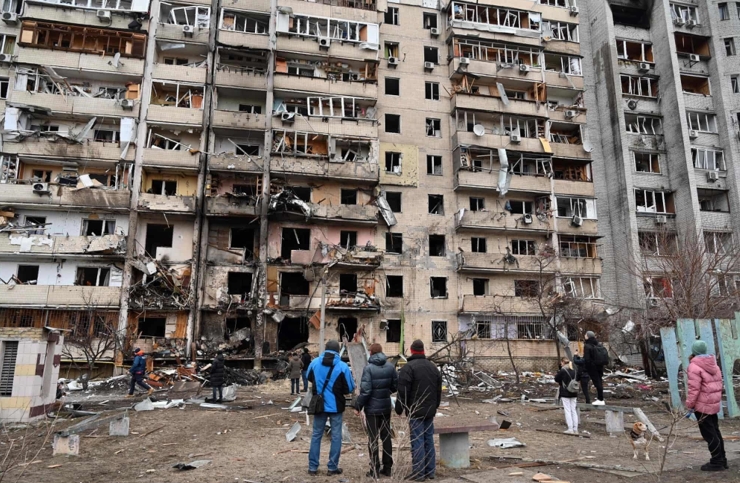 "I am grateful to the Minister of Foreign Affairs of Greece, who was the first European official to support the work of our humanitarian corridors to Mariupol. This will help us save our people from the city and bring humanitarian cargo there, which is very important for everyone.
On this day, about one hundred thousand people stay in the city. In inhuman conditions. In complete blockade. No food, no water, no medicine. Under constant shelling, under constant bombardment.
It is not the first week that we have been trying to organize stable humanitarian corridors for Mariupol residents. And almost all our attempts, unfortunately, are thwarted by the Russian occupiers."
We remind you that Mariupol right now is encircled by the Russian aggressors. The city was almost wholly destroyed, and right now all Russian forces are trying to break the city's defence. Hundreds have died already, and in the process the Russian forces have bombed multiple civilian targets.  
Read also: