Due to the ongoing war in Ukraine, the task of buying armor or personal medical supplies has become near impossible. Volunteers hunt and supply those in need with supersonic speed. However, the demand continues to increase. Where do they find these shorthand supplies?  Merchants just outside of Ukraine are selling the essentials and volunteers have opened sorting facilities in many countries to aid in delivery.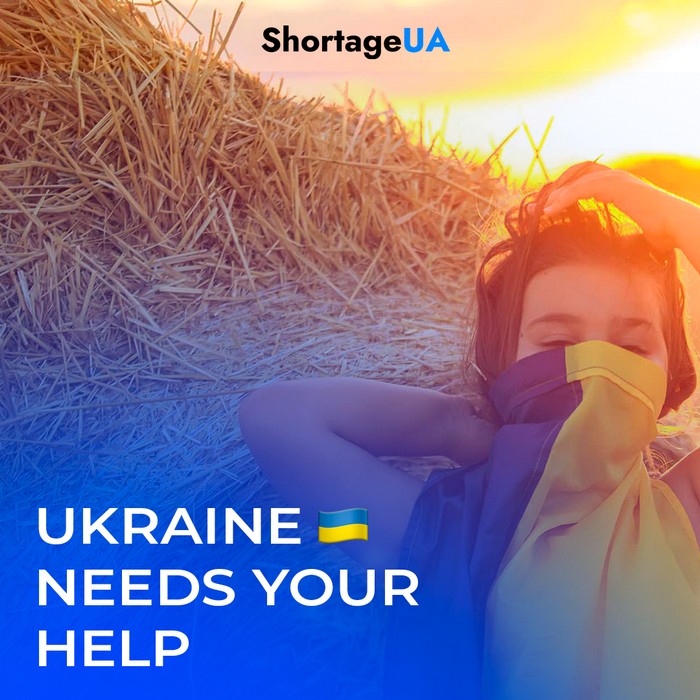 A team of IT specialists from Ukraine and Silicon Valley has created a project to help connect the dots of those in need and the supplies to coordinate purchasing efforts. ShortageUA is a portal for people to easily send humanitarian aid from around the world to those who need it most in Ukraine.
How it works
The platform tally's the needed quantity of supplies expressed by partnering volunteers and organizations.
Our moderators evaluate possibilities for delivery, prepare supply lists for every location and coordinate delivery instructions to the nearest sorting facility.
Visitors to the site check the supply list and choose which they would like to buy and send for Ukrainians in need. In the US it is even possible to do via Amazon with a few quick clicks.
The humanitarian supplies should be sent according to the instructions and registered on the site.
The sorting facilities receive the package and forward it to Ukraine.
Cooperation
Requests for supplies are collected from the following trusted Ukrainian funds:  Come Back Alive, Help Ukraine Center, Sergiy Prytula, Spivdiia, Nova Ukraine.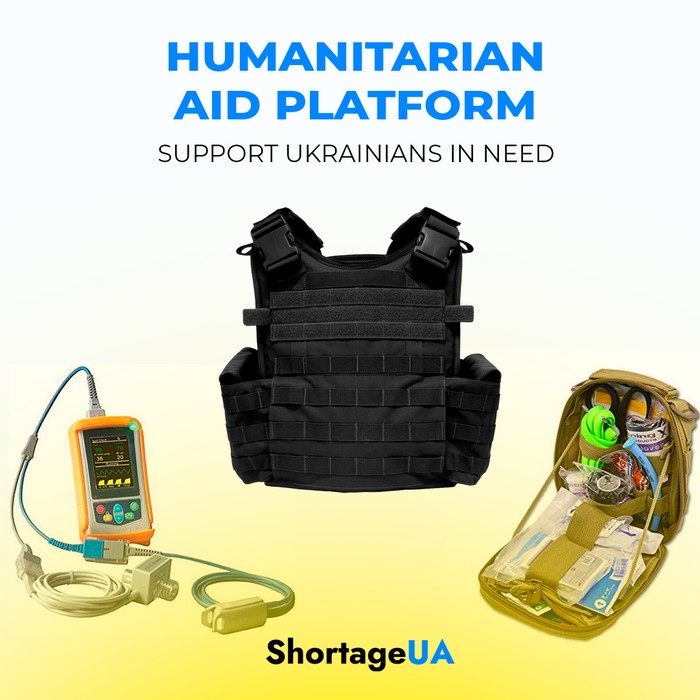 Delivery services such as, Nova poshta (one of the biggest delivery companies in Ukraine) and Meest Express are the entities charged with shipping and handling the much-needed aid to Ukraine.
Results
The site was launched in mid-to-late March. Every day friends and families of Ukrainians send over drones, bandages, tourniquets, walkie-talkies, personal medical kits as well as, several other items in short supply to the volunteer sorting facilities.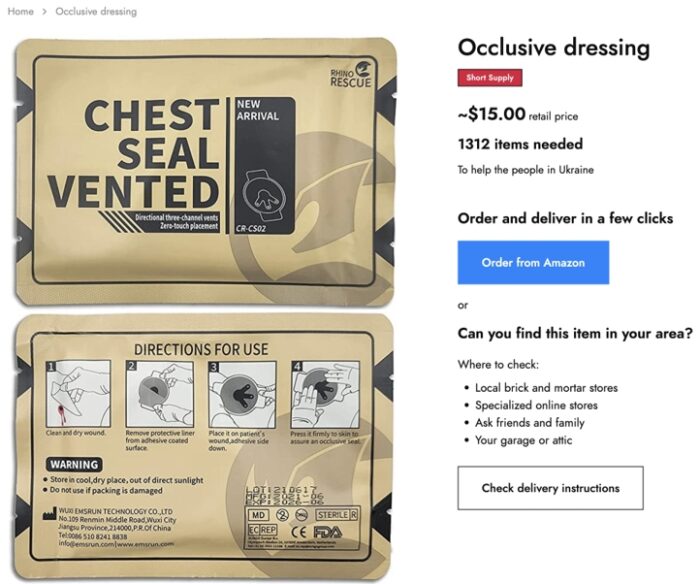 You can also help Ukraine fight with Russian occupants via Savelife or via an official page of the National Bank of Ukraine.
Read more: