Looking for a prebuilt desktop computer for home and office that is both compact and powerful? Then the Huawei MateStation S is for you.
Until recently such machines weren't associated with Huawei at all. Huawei is known as a manufacturer of smartphones, network equipment and other products, but certainly not desktop computers. But this year the Chinese company decided to try its hand at something new.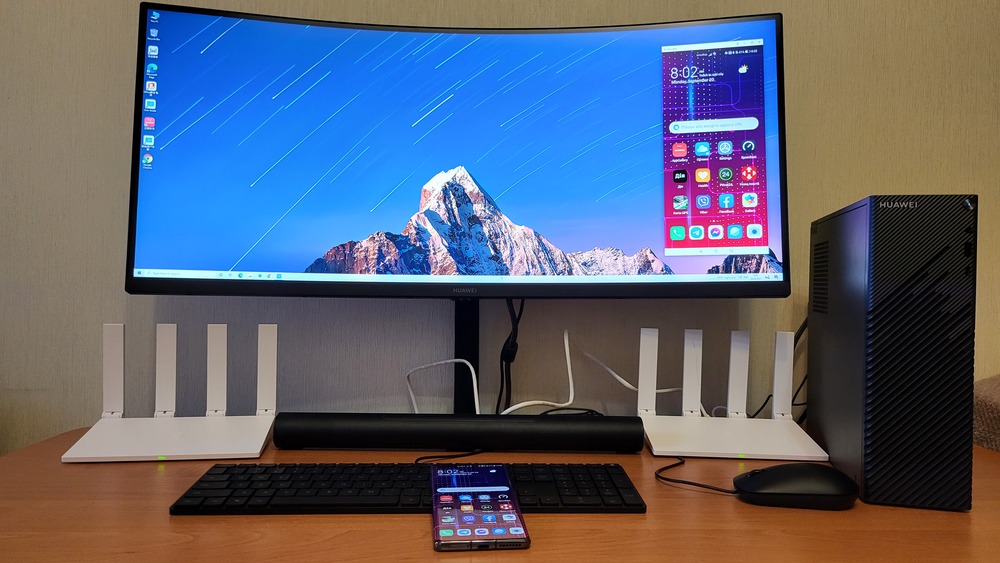 This is an important and responsible step for the company, given the competition in this segment. Looking ahead, Huawei brilliantly coped with its task by presenting a rather attractive product with interesting features. But first things first.
What's interesting about the Huawei MateStation S?
I asked myself this question while at Huawei's presentation in Kiev. Of all the products presented at that time, and many of them were presented, I was interested in the prebuilt personal computer the most. Well, that and the gaming monitor MateView GT. I wanted to try it right away. Finally I was able to check it out for myself, and you know what, there are a lot of interesting things about it.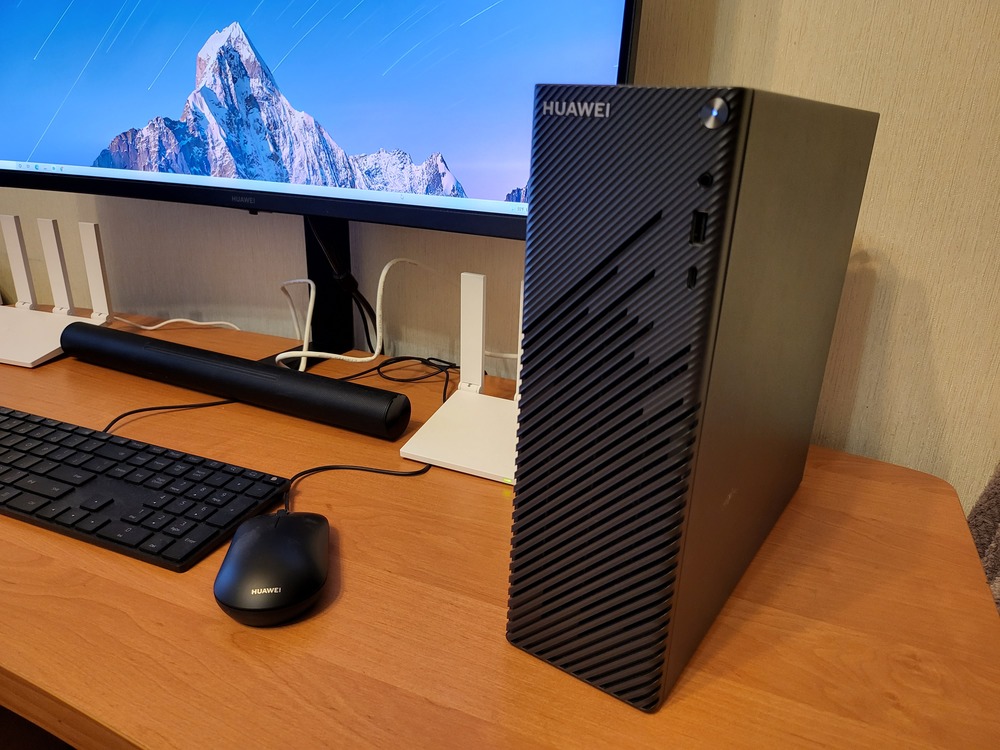 And not surprisingly, it is a compact desktop PC that uses the latest hardware components currently on the market. The MateStation S is equipped with a Ryzen 5 4600G processor, 8 GB of DDR4 RAM, an M.2 NVMe SSD, and it's possible that the set will include a 24-inch IPS monitor. The Huawei MateStation S also comes with a keyboard equipped with a fingerprint sensor and a mouse from Huawei.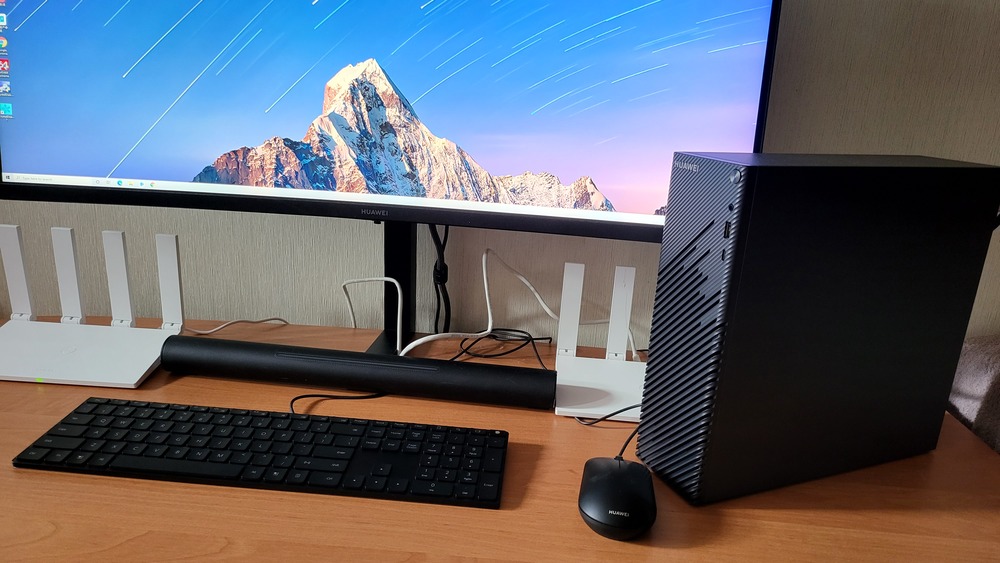 In other words, when buying this PC from Huawei, you get a ready-made compact and powerful enough desktop for home use or office work. And all this in the same style, in restrained colors, with beautiful design and good build quality. The Huawei MateStation S is a computer that is ideal for people who need a small desktop computer.
Read also: Huawei MateView monitor review: Good looks, and what else?
Full specifications of the Huawei MateStation S
Processor: AMD Ryzen 5 4600G
Graphics card: AMD Radeon Graphics
RAM: 8 GB DDR4 3200 MHz
Drive: 512 GB M.2 NVMe SSD
Operating system: Windows 10 Home
Power supply: nominal output power 300 W
Connection options: Wi-Fi (IEEE 802.11a/b/g/n/ac 2.4 and 5 GHz 2×2 MIMO WPA/WPA2); Bluetooth 5.0
Front panel I/O ports: headphones×1 pcs.; USB-C port (USB 2.0)× 1 pc., maximum output power 9V/2A when the computer is turned on (S0 condition); USB-A port (USB 3.2 Gen 2)×1 pcs.
Back panel I/O ports: microphone input×1 pcs.; line output×1 pcs.; line input×1 pcs.; HDMI port×1 pcs.; VGA port×1 pcs.; USB-A port (USB 3.2 Gen 1)×2 pcs.; USB-A port (USB 2.0)×2 pcs.; RJ45 port×1 pcs.
Dimensions (H×W×D): 293.0×93.0×315.5 mm
Recommended programs: Huawei Share, HUAWEI PC Manager, Display Manager (in eye protection mode), HUAWEI Factory Reset
What's in the box: computer, keyboard (extra charge), mouse (extra charge), power cord, user brief manual, warranty card.
Read also: Huawei WiFi AX3 review: Affordable router with Wi-Fi 6 Plus
Curious design
At first glance all we see is a typical personal computer for home and office. But Huawei wanted to make their first personal computer look like part of a corporate machine, without turning into a boring homogeneous black box, which can often be seen in offices. And they succeeded to some extent. The finish of the outer part of the case has an interesting structure consisting of inclined lines that dilute the monotonous stamped steel surface of the body and give it a special classiness.
These inclined structural elements are also important, serving as ventilation grilles through which cold air enters the body and cools the components. In addition, on the front of the case there are: the second generation USB Type-C port, which supports fast charging 9 V/2 A, USB Type-A gen 3.2, 3.5 mm audio jack (yes, they are still used in desktop PCs and laptops) and a power button. The whole picture is complemented by the reflective logo at the top of the front panel.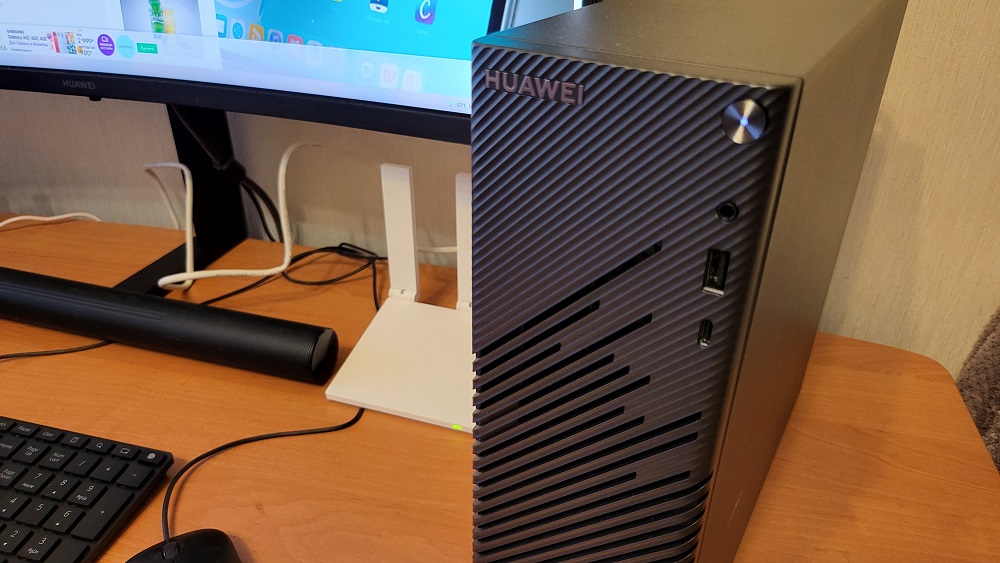 The back panel, although it looks typical for such devices, has quite a large number of ports and connectors. There are many connections here, including 4 USB Type 3.1 ports, HDMI port, as well as a VGA port for connecting various displays that are common in offices. There is also the necessary RJ45 connector and serial port to connect to devices that need it. The desktop computer has several wireless connection options, including Wi-Fi 802.11ac and Bluetooth 5.0.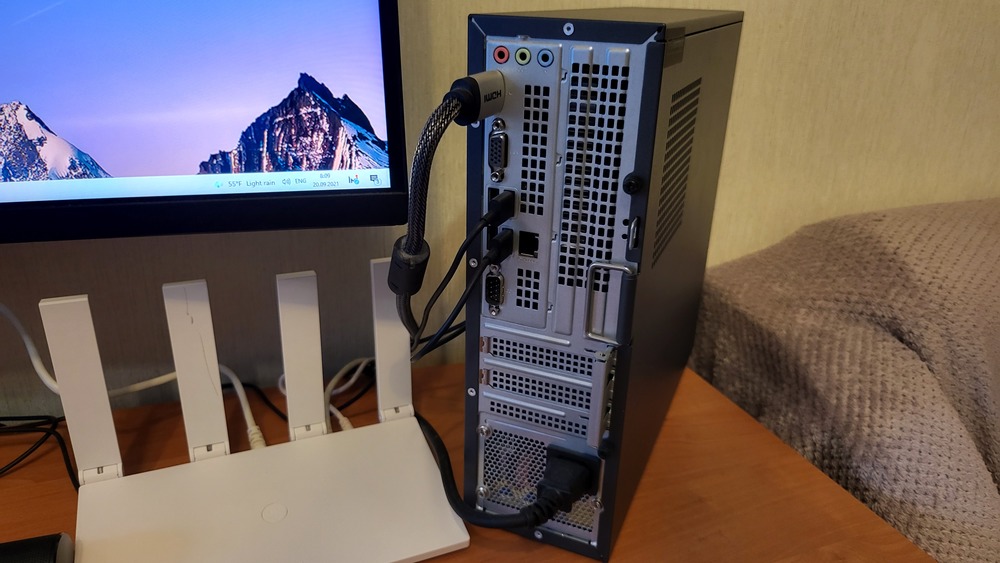 I liked how aesthetically pleasing and elegant the MateStation S case looks. The tower itself is quite compact and will not take up much space on your desktop. In other words, you will have a PC with an elegant design equipped with all the necessary ports and connectors.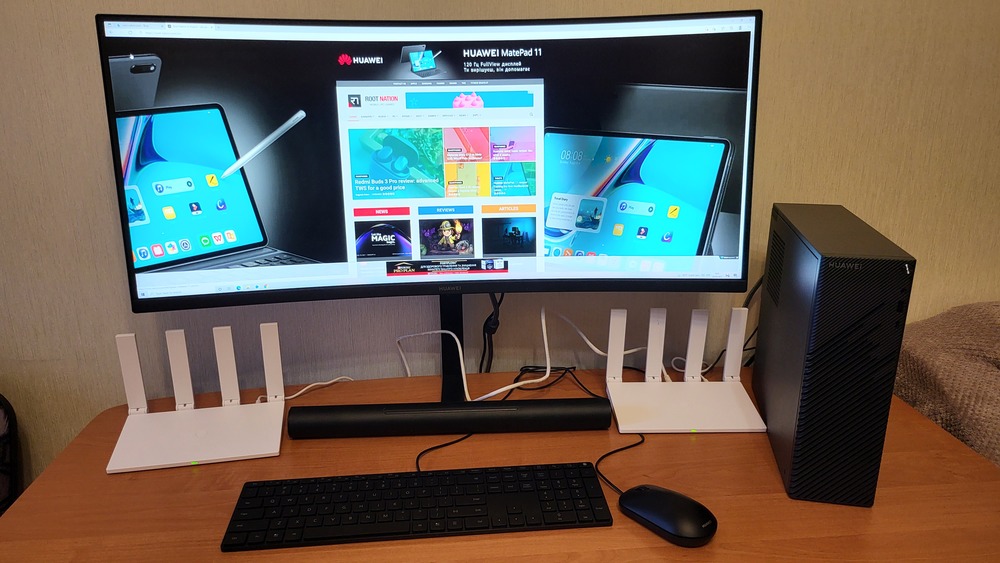 Read also: Huawei FreeBuds 4 review: Improved TWS earbuds with familiar design
Peripherals: keyboard and mouse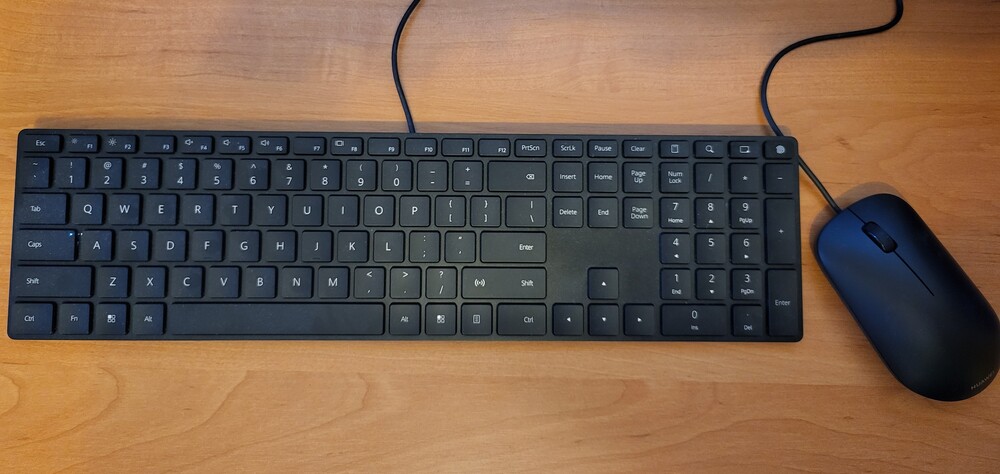 As for peripherals, the set includes a Huawei wired mouse, which, in my opinion, is quite large. It has a very peculiar lower part of the body, which gave me a strange impression at first. You need to get used to it and adapt. Of course, this is not a gaming mouse and it doesn't have any special features. Rather, it's an office version of the mouse. But it's pretty fast, I didn't have any issues. It slides easily on the surface of the table, it's quite pleasant to the touch, although a little heavy, but after working with it, you immediately realize that this is a premium product from Huawei.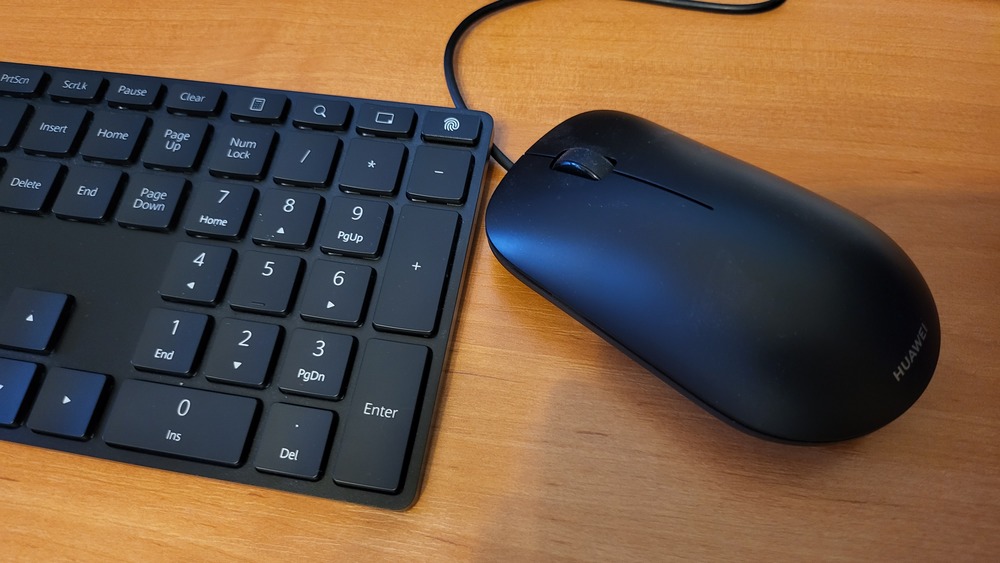 Huawei's keyboard is very interesting. It's pretty thin, elegant, even. The keyboard looks aesthetically pleasing, although you need to get used to the thin frame design a little. It will take you time to get used to the keys. I print blindly and mostly on my laptop, so I hardly had problems. Although at first it was sometimes unusual to type on it. As for the keys, they have perfect size, very responsive, and typing is simple and convenient. The key design is also quite cool, but the keyboard is not mechanical.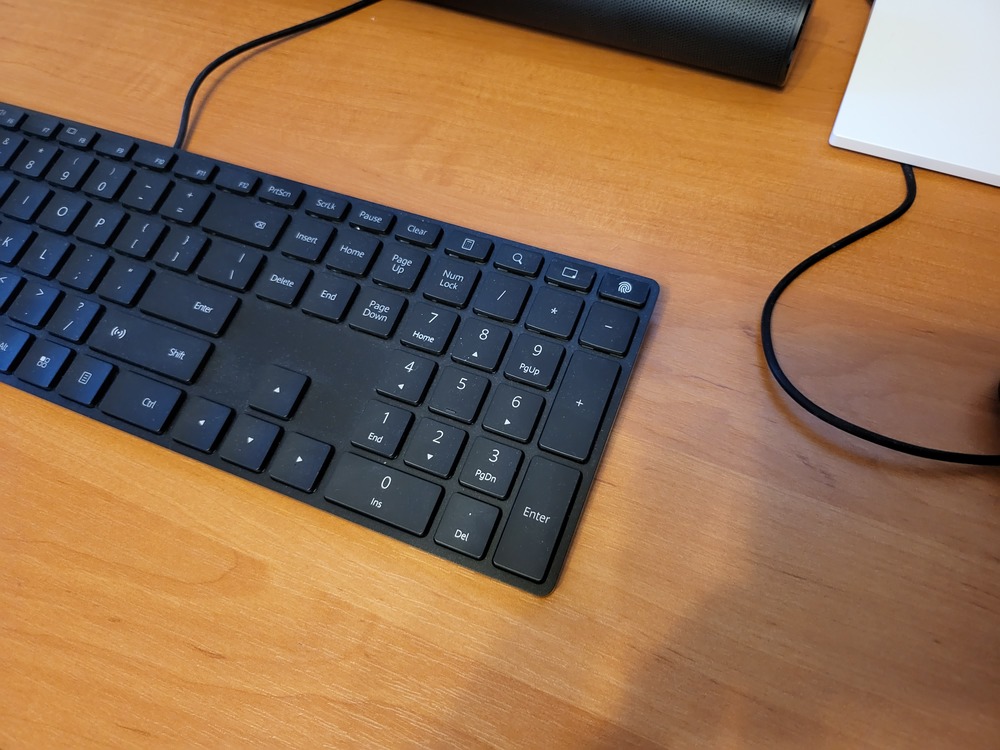 But this keyboard has one interesting feature. I'm talking about the built-in fingerprint scanner located in the upper right corner. It allows you to log in by fingerprint. A very convenient function that resembles something similar to a smartphone. Although the speed of operation is a little different, I've never had problems with this scanner. Very convenient, put your finger on and you're already on the computer desktop.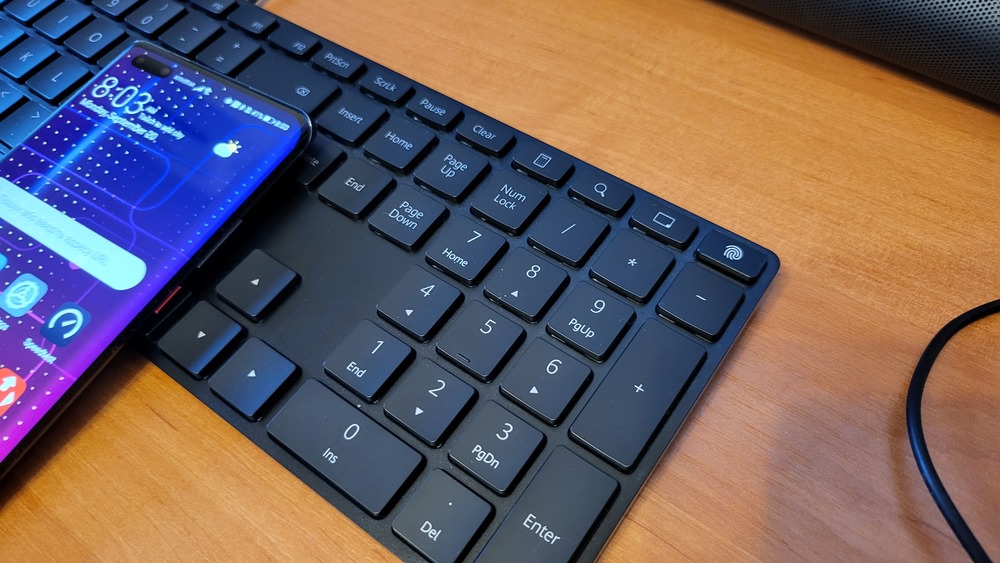 As an owner of the Huawei Mate 40 Pro, I also appreciated the presence of an NFC reader on the keyboard. It is placed in the right Shift button. Just put the smartphone to the NFC reader, and your smartphone's desktop will appear immediately on the screen in the lower right corner. The connection process will take literally a second.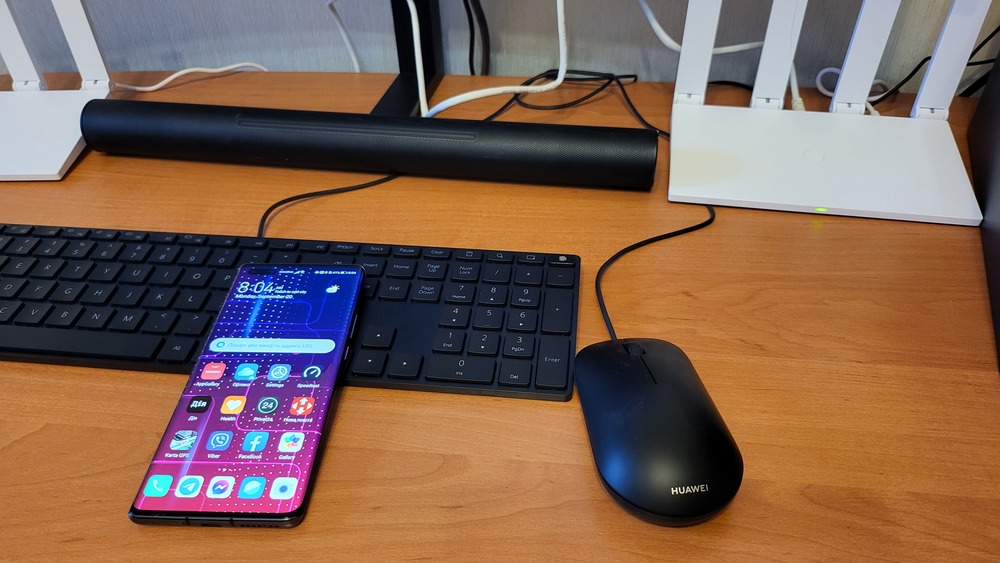 All this thanks to the very convenient Huawei Share function, which allows you not only to share photo and video materials, but also to communicate on social networks directly on the PC screen, view the necessary documents, screenshots and other material without downloading it directly to your computer.
Read also: Huawei MatePad 11 review: Testing the first HarmonyOS tablet
What's inside
The Huawei MateStation S is equipped with a six-core AMD Ryzen 5 4600G desktop processor based on a 7-nm process technology and supporting 12 threads, with 65 V TDP and L1 384KB cache capacity. Not to be confused with the recently released Ryzen 5000 chips. This chip has a base frequency of 3.7 GHz with the ability to overclock to 4.2 GHz in Turbo Boost mode.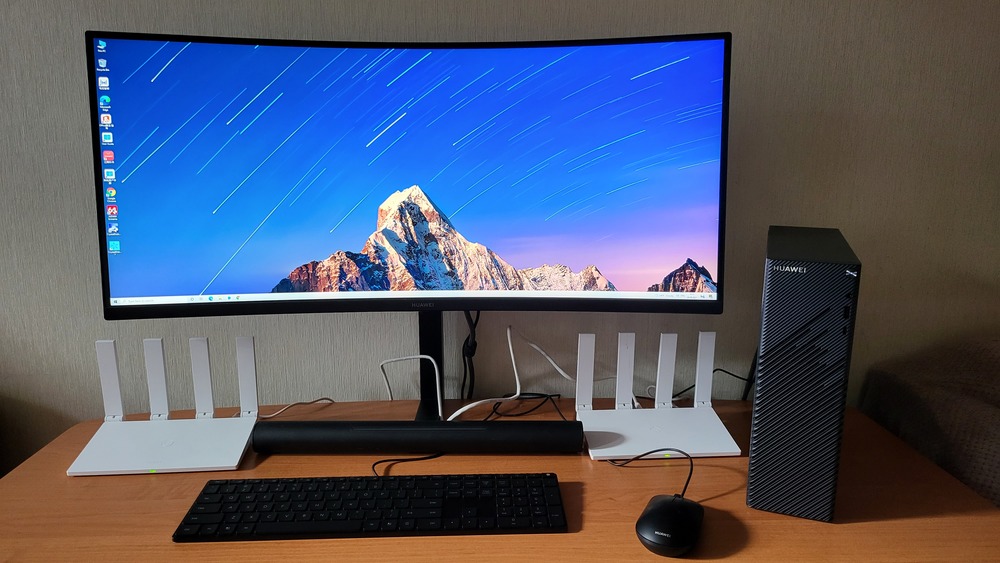 The AMD Ryzen 5 4600G is good enough for basic computing tasks, as well as for more demanding work, such as editing photos and videos.
Huawei MateStation S-Test
The Mate Station S comes with a 512 GB Western Digital PC SN730 NVMe SSD, as well as 8 GB of RAM from SK Hynix.
There are also many expansion options: if you do not mind revoking the warranty, you can further expand the functionality with PCIe x1 and PCIe x16 slots, as well as increase the storage capacity by replacing the 256 GB NVMe SSD, but we will discuss this in more detail below.
Now a bit about the quality of components: MateStation S uses high-quality solid-state capacitors, and this is definitely a plus. As for cooling, the case itself is equipped with two cooling fans. One acts as an air intake located at the bottom front of the case, while the second fan cools the processor directly, and also acts as an exhaust fan for the case. There is enough space inside the body, so there will be no problems with the heat flow. Noise here is not a significant problem, and the fan is almost inaudible.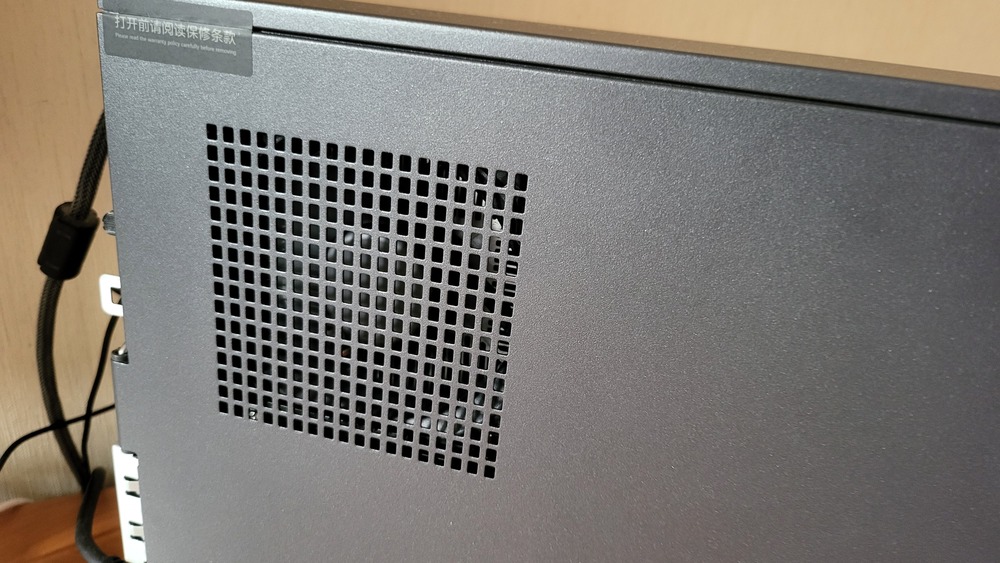 The desktop computer is equipped with an embedded AMD Vega GPU, and although it is good enough for general use and for editing photos and videos, it is not quite suitable for games, so you need to take this into account.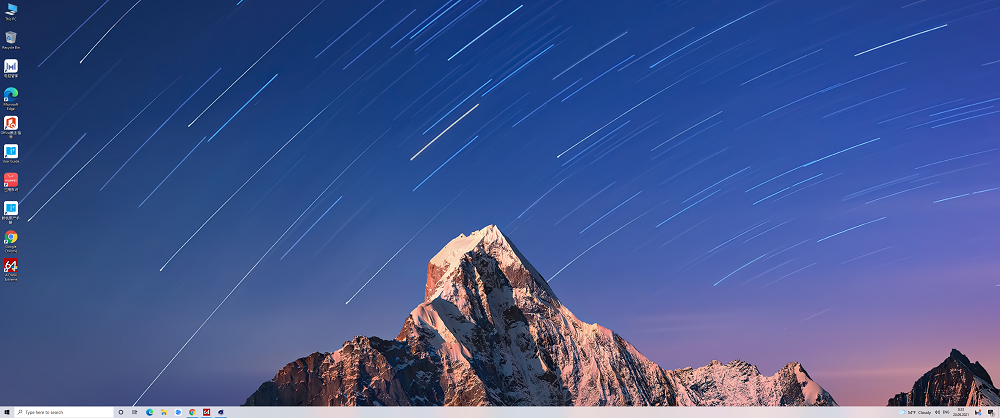 Still, I still managed to play some games. For example, I remembered my youth and played one of the popular online games, DOTA 2. I decided to use the preset game settings and chose the one that greatly affects the number of frames per second. In DOTA 2, the frame rate averaged from 30 to 50, depending on the number of characters on one screen. During battles, expect to get 10-20 frames per second. Performance can be improved by choosing lower graphics settings. In addition, the Vulcan API works better with AMD.
So I was pretty satisfied. I especially liked to play on the huge 34-inch Huawei MateView GT, designed just for gamers.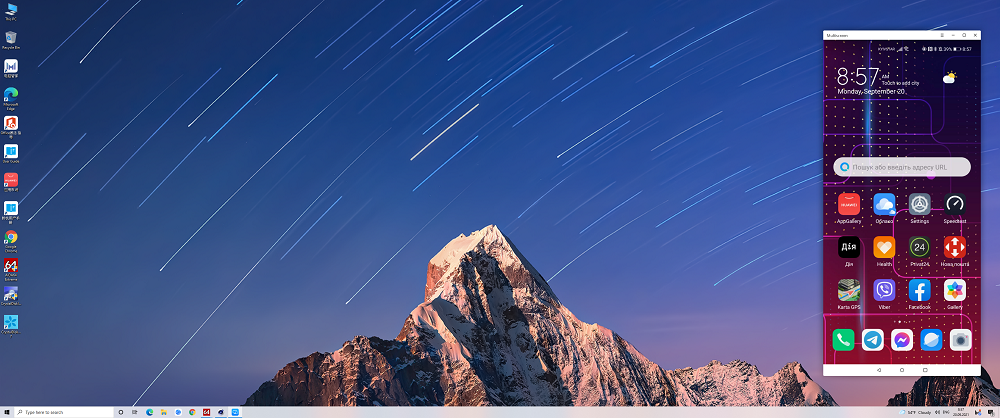 Based only on what we said above, most readers might assume that MateStation S is an excellent compact computer for home use, work office and tasks that largely depend on computing power.
Read also: Huawei FreeBuds 4 review: Improved TWS earbuds with familiar design
Is it possible to upgrade Huawei's PC?
I'm sure this question interests most users who decided to buy a desktop PC.
The MateStation S uses one SODIMM RAM manufactured by SK Hynix, which is a South Korean supplier of semiconductor memory modules for dynamic RAM (DRAM) chips and flash memory chips. The MateStation S uses only one of the RAM slots, which means that you can add another identical SODIMM to increase the amount of RAM. Fortunately, Huawei hasn't soldered RAM, so you can add even more if you need it. The only drawback is that it uses SODIMMs instead of regular DIMMs, which can be a problem due to their availability.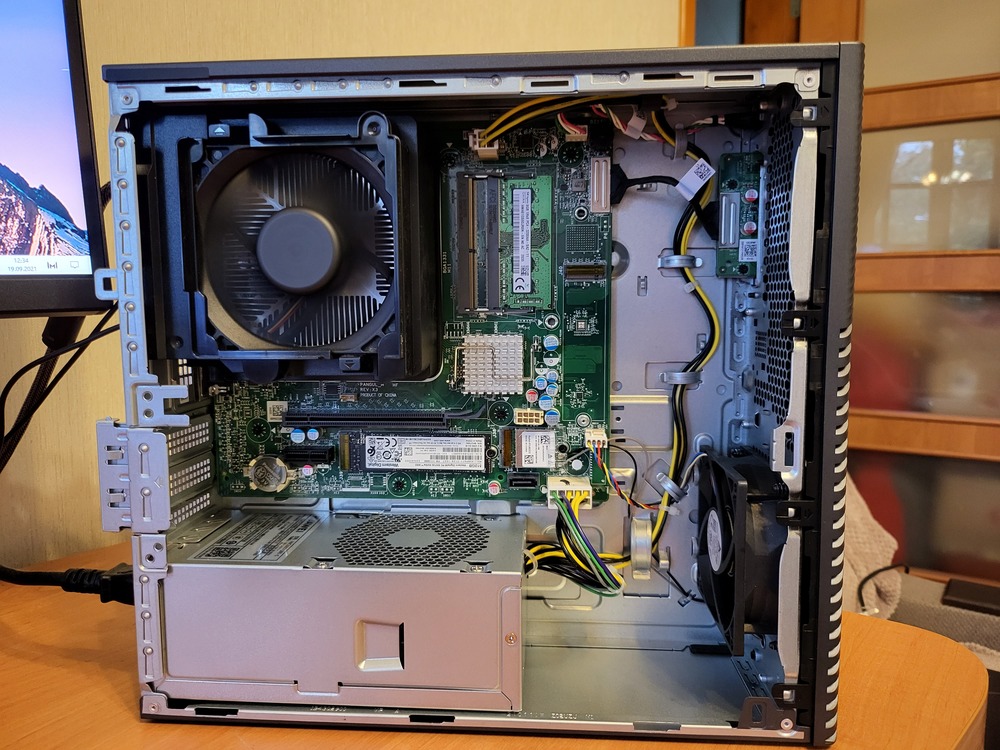 When you look at the motherboard more closely, you can see one SATA port, which also indicates that you can add a hard drive with more storage capacity if 256 or 512 GB is not enough. There are also two PCIe ports, one x4 and the other x1. These PCIe ports can be used to add a graphics card, capture card, etc.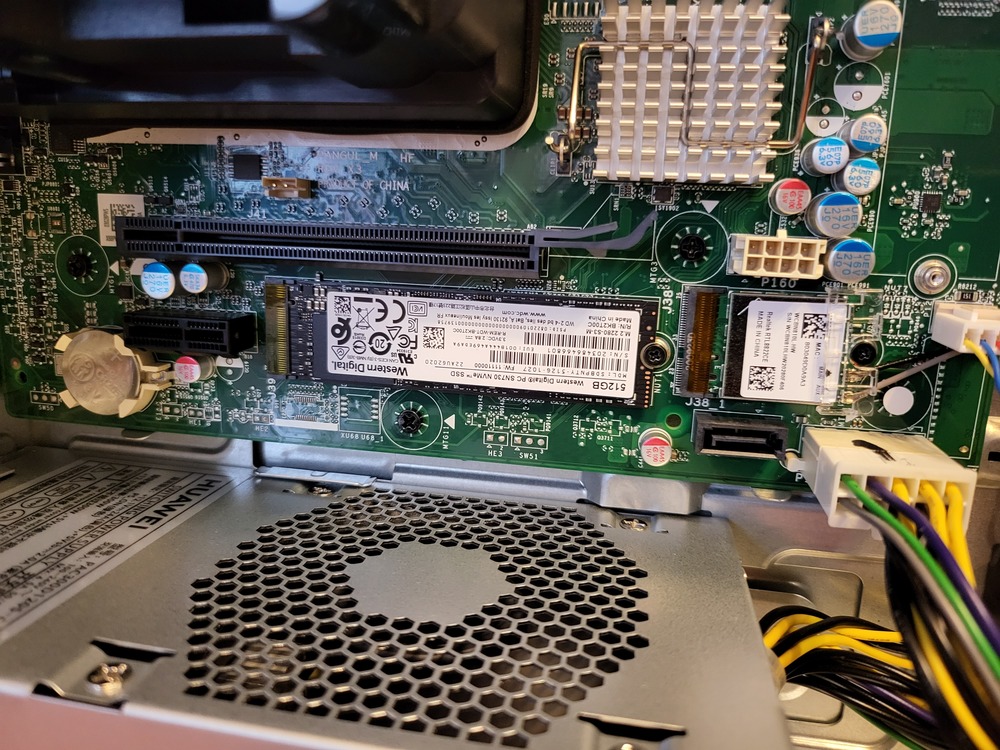 Obviously, you can still use something like the GeForce GT 1030 or the GTX 1050, but the added performance is not worth it, given that you will still get stuck on the average settings in heavier games. It's like installing an elegant turbocharger inside Mitsubishi Mirage – of course, you can do it, but additional performance improvement is not worth it, as you add additional load to the power supply. Therefore, just keep in mind that the supplied power supply will require an update if you ever decide to add any equipment other than what is already inside.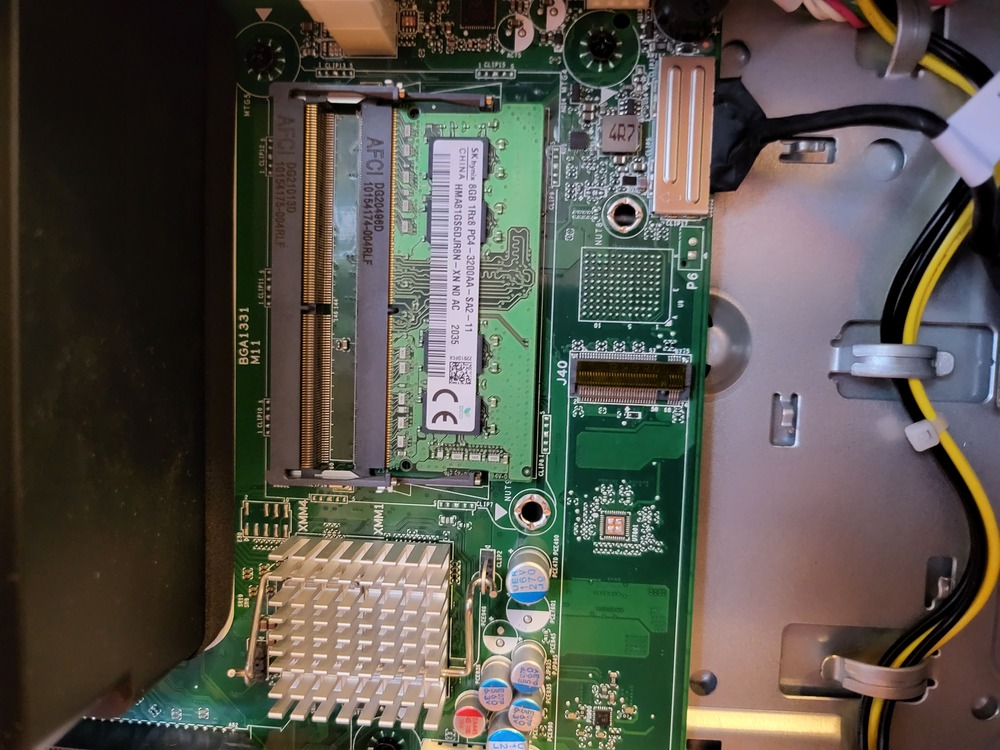 Should you buy the Huawei MateStation S?
To be honest, I'm not used to using desktop computers. Recently, I've been paying more attention to laptops, or sometimes tablets, so it was quite interesting getting to know the Huawei MateStation S.
During testing, I caught myself thinking about how comfortable it is to work behind a large monitor, how convenient are the keyboard with a fingerprint scanner and the Huawei Share button. I wanted to keep the Huawei MateStation S.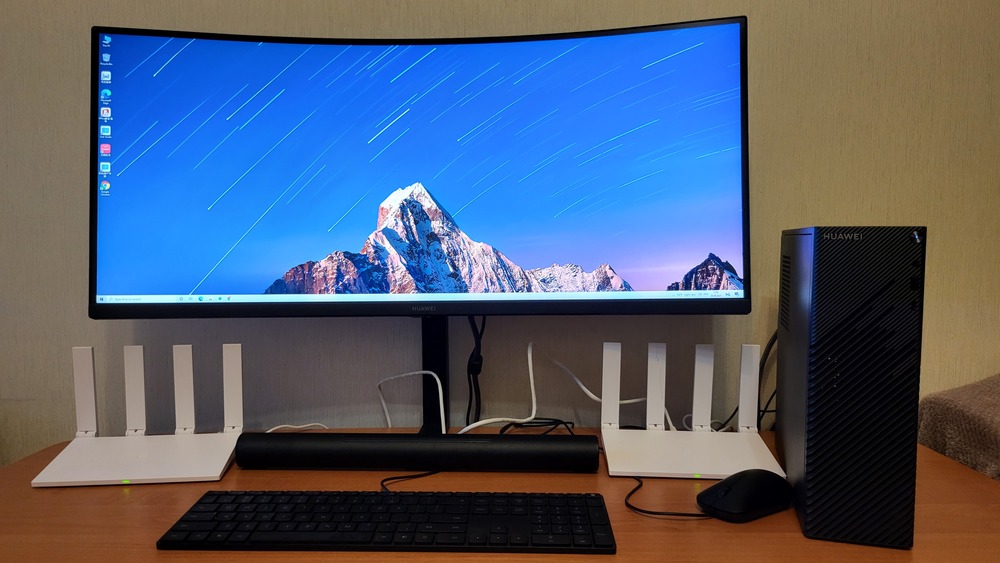 Of course, the Huawei MateStation S is not the perfect computer for your home, but if you are looking for a compact PC and you only need it for office work or study, then this device might suit you.
The Huawei MateStation S is a powerful compact PC, taking into account its functions and target audience. It also allows you to play some popular games, such as DOTA 2, Fortnite and other non-triple-A games, where you can enjoy decent performance and graphics. Of course, it's not a gaming PC, but it's quite possible to relax after work and study. It is also worth noting that in terms of productivity, MateStation S is an ideal computer for office, work at home and for those who need a computer that does not take up much space. This is a universal machine in which everything is adapted for comfortable work. All you have to do is buy it, bring it home, connect it to the network, connect accessories and work, study or play. You don't have to worry about licensing Windows 10, the Huawei MateStation S can also be upgraded to Windows 11.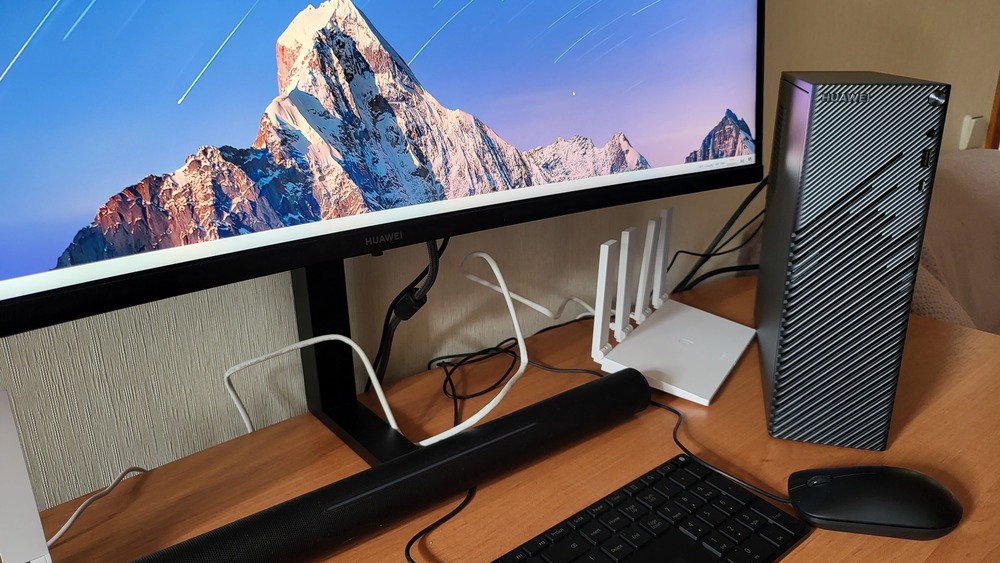 The Huawei MateStation S really sets a new standard in the desktop market. If you are looking for an affordable compact PC that has significant power, compact size and modern design, we strongly recommend paying attention to the Huawei MateStation S.
The Huawei MateStation S will go on sale on October 12, 2021.
Read also: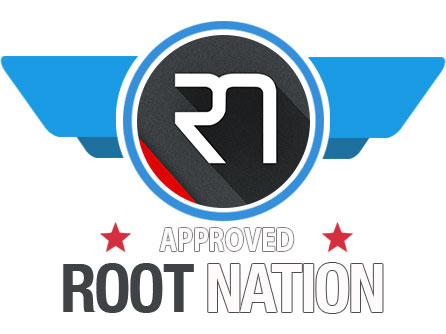 Subscribe to our accounts: