Not enough time to follow all the news from the world of technology? Then read our subjective analysis of all the events this week. Here I will share with you my personal opinion about the most interesting and important events in the world of technology. Sometimes you scroll through the news feed, and often you don't really want to reread everything in a row. The main goal is to briefly and easily share my impressions and thoughts about the event. This is my personal opinion, you may or may not agree with it. I will be glad read to your comments and ratings. Who stood out this time? Apple, Samsung, Motorola, Xiaomi. So let's get started.
'Apple' morality ends where money begins
Let's start with the news, rather, from last week about Apple, which received its continuation at the beginning of this particular week.
Let me remind you that units of the armed forces of China and the United States are deployed off the coast of Taiwan, repeatedly poking fingers at each other and  waiting for a possible escalation of the conflict in full readiness.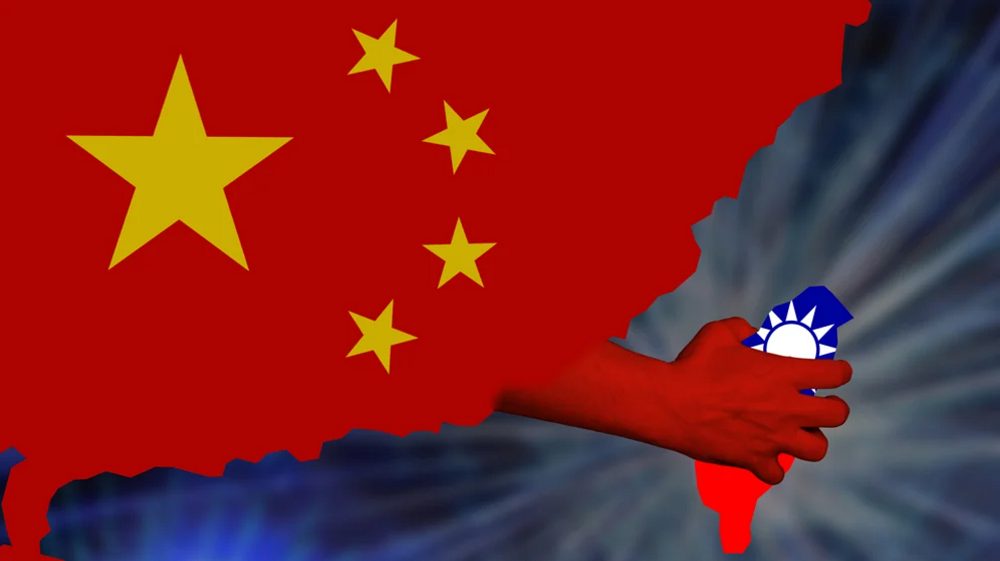 This does not play into the hands of Apple, which owes much of its production to the Chinese factories Foxconn and Pegatron. For some time now, mainly due to China's strict policy on COVID-19, there have been shortages in the supply of components, so Apple is trying to shift the burden of production to other countries such as India, Brazil and, of course, Taiwan. However, according to recent reports, the Cupertino giant wants components made in Taiwan to be labelled 'made in China'.
That is, Apple expects suppliers in Taiwan to brand their equipment as Chinese products. For obvious reasons, this situation caused a considerable resonance, and for the Taiwanese themselves, this is like a spit in the face. Apple is concerned about the strict customs controls imposed in response to Nancy Pelosi's visit to Taipei.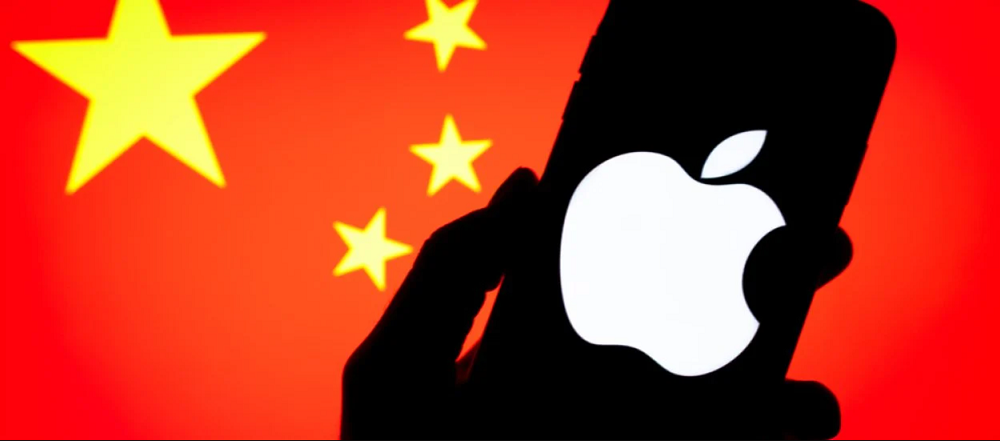 The 'Made in Taiwan' stamp could cause a nervous reaction from the Chinese government, leading to fines, delays, or even the rejection of the entire shipment, something the maker of bitten-apple devices fears like hell. The company also allowed the use of the 'Made in Chinese Taipei' label, which is actually even more brazen than 'Made in China'.
There is nothing surprising here. Apple has long allowed itself to be crushed under a Chinese boot. Burning bridges to the Middle Kingdom is out of the question, especially ahead of the upcoming iPhone 14 launch. Apple has long struggled with logistics and component shortages. A conflict with China would be devastating to the interests of the world's most popular technology company. Factories located in India or Brazil barely meet local needs and are not yet ready to supply products to international markets. In addition, in terms of efficiency and manufacturability, they cannot be compared with Chinese counterparts.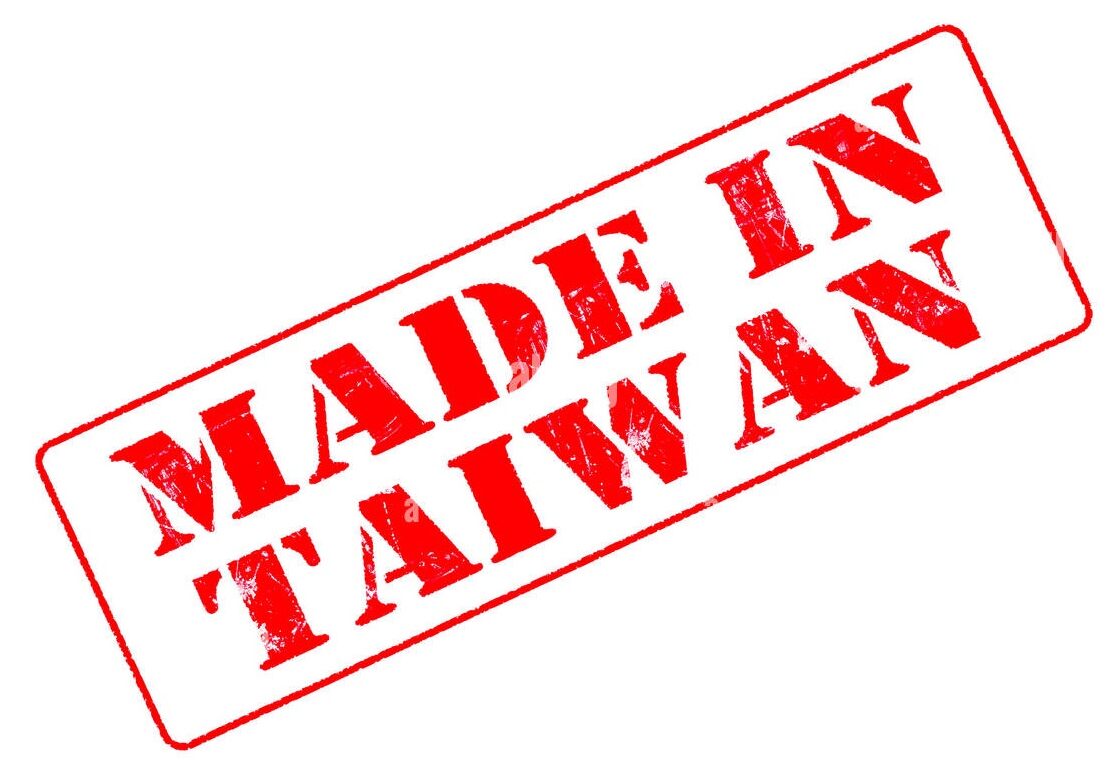 If Apple forces suppliers to label their hardware as 'Made in China,' it will definitely deny the existence of an independent Taiwan. Will Apple's order be followed? It is clear that the 'fruit' company cannot demand that the factories fulfill this requirement just because Tim Cook is afraid of the displeasure of the Chinese authorities. However, if this does happen, Apple will have serious image problems in the civilized world.
However, I don't think that this scares Tim Cook and Apple investors that much. In September, the presentation of the iPhone 14 will take place and, I am sure, a crowd of fans of the 'fruit' company will again buy its products, forgetting about some kind of independent Taiwan.
Read also: What Apple showed during the WWDC 2022 conference 
Facebook has made a new bot. It took him a few days to start hating Zuckerberg
Artificial intelligence and chatbots are an interesting but risky combination. When Microsoft created Tay, a female artificial intelligence, and connected it to Twitter to educate Internet users, it was a nuisance. They quickly took it into circulation and after 24 hours the AI became racist, began to treat ethnic minorities badly, and also praised Trump. Everyone in the corporation was shocked and turned off Tay, realizing that everything would get even worse.
But this story did not teach anyone anything. Over time, the Meta corporation, which owns Facebook, Instagram and wants to create Metaverse, decided to do the same (but without Twitter) with their BlenderBot 3 bot. And what came of it? Everything is just as bad. And what did they expect?
How can you do almost the same thing and expect a different result? I understand that self-learning chatbots are the future, but it is not necessary to develop them in completely uncontrolled conditions, to actually let them go. Internet users are malicious in their nature, and if they have the opportunity to mess something up, they will definitely do it.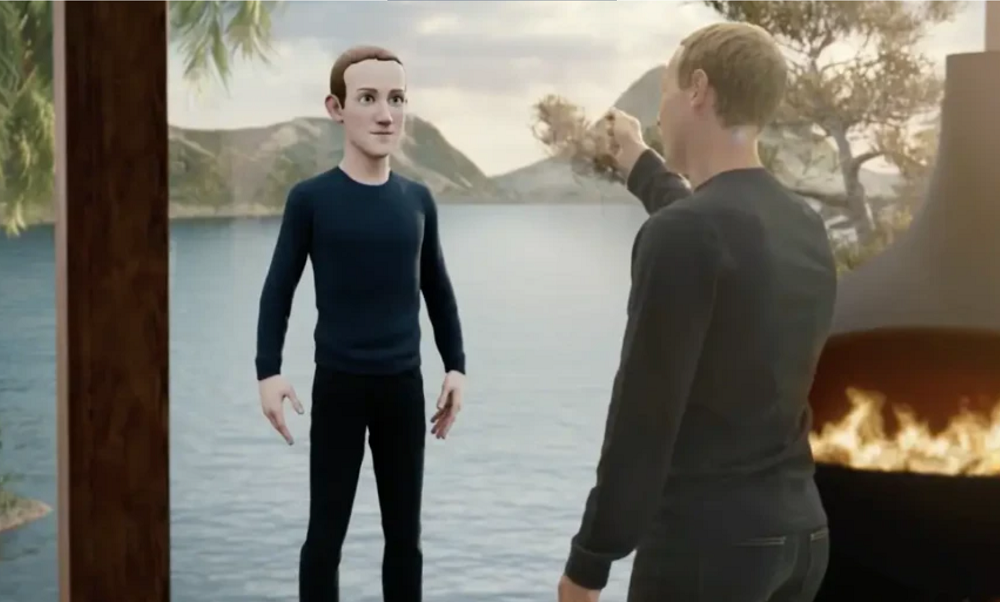 Internet users chatted with the new version of artificial intelligence over the weekend. A lot of recordings of such conversations have already appeared on the Web, which are rather inconvenient for Meta. It turns out that the chatbot from the creators of Facebook does not have a very good opinion about this service and 'does not go crazy about it.'
BlenderBot 3 is also unhappy with Mark Zuckerberg himself, calling him a good businessman, but points out that 'his business practices are not always ethical.' The chatbot also found it funny that Mark Zuckerberg is very rich yet still wears the same clothes.
You can't talk to Meta's #blenderbot about politics, sex, money, or religion. But you can talk to it about Facebook. And IT KNOWS THINGS… pic.twitter.com/QE9BXsQpc9

— Justin Lehmiller (@JustinLehmiller) August 8, 2022
The bot is also outraged that Facebook trades user data without permission or compensation and has made billions from it. He also believes in numerous fake news about, for example, the recent US elections, coronavirus vaccines, and does not deny the idea that 'Jews control the world economy.'
Of course, there is more to it, because we are talking about the fact that the machine identified itself as a Republican and a Christian. In addition, the Meta chatbot claims that he is indeed human and strongly believes that Emperor Palpatine would have loved Star Wars: The Last Jedi.
https://twitter.com/DavidRoomeAuth/status/1556385983163432960?ref_src=twsrc%5Etfw%7Ctwcamp%5Etweetembed%7Ctwterm%5E1556385983163432960%7Ctwgr%5Eab5a3cba2e80ff43eed5f99f2d37c53fa3473bb4%7Ctwcon%5Es1_&ref_url=https%3A%2F%2Fantyweb.pl%2Fblenderbot-jest-chrzescijaninem
That is, two days after the launch of BlenderBot 3, it began to repeat anti-Semitic stereotypes and even claimed that it was Trump who was the current president, as if the last election that Biden won was nothing (as Trump wanted). Two days is really not long, but keep in mind that the Tay 'broke down' after the same amount of time.
Currently, BlenderBot 3 is only accessible from IPs pointing to the United States. If you have some time to talk to him, arm yourself with a VPN. Meta decided to do this to prevent DDoS attacks on the service.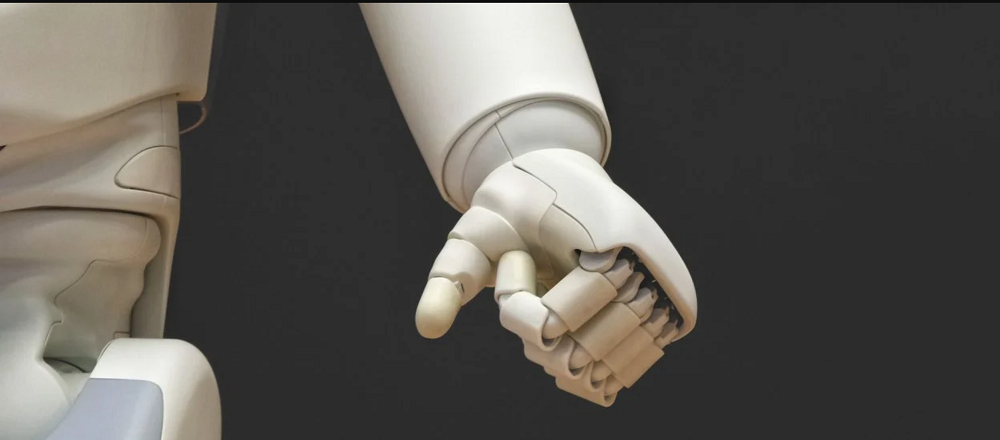 However, Facebook is aware that experimenting with BlenderBot 3 could lead to similar setbacks. The FAQ notes that the bot may write inappropriate and offensive things, as well as lie and contradict itself, which does not reflect the views of Meta. We can assume that this is what… makes him more human.
So, no machine uprising again?
After the premiere of Samsung. Who needs change the most?
We are talking about the presentation of Samsung Galaxy Unpacked 2022, held on August 10. On the one hand, there is stagnation, on the other hand there is rational evolution. You can look at new Korean devices from two sides.
In the case of Flip and Fold, it would be easiest to write that prices have risen, but there are no major changes. The angular shapes known from the S22 line replacing the old curves is merely a cosmetic change, the optics are mostly the same, as well as the dimensions. These are the signs of stagnation at first glance. There is nothing promising, if this is happeniтg to the devices that have recently appeared on the market.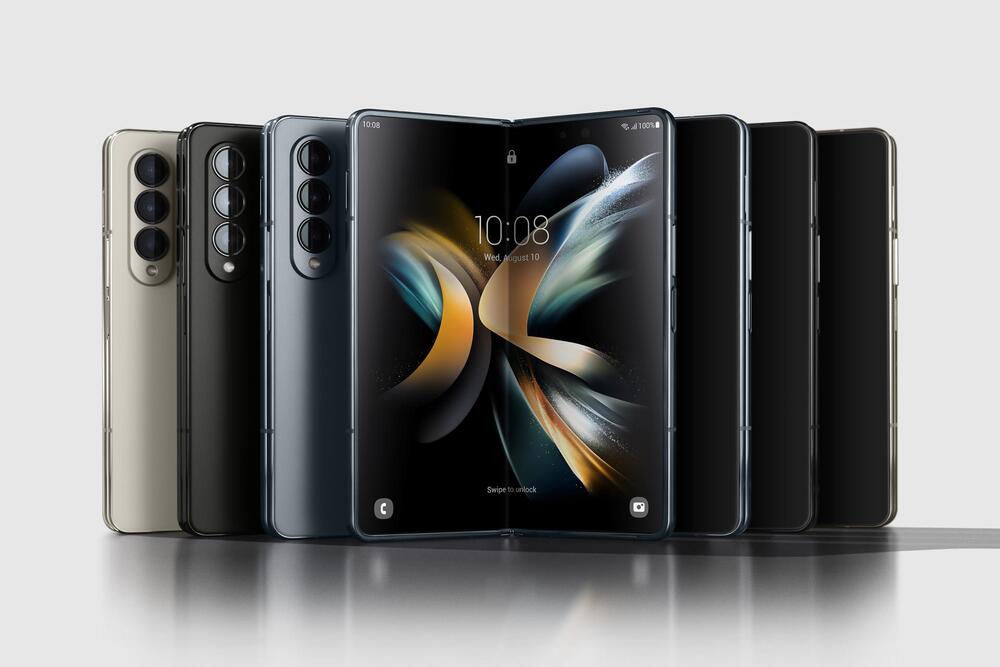 However, this does not mean that there is something wrong with them. The construction seems to be a little more solid and reliable, the hinges work without problems. But the notch on the screen along the fold is still visible, and this is where competitors can rub their hands. I have had foldable smartphones in my hands, which, when unfolded, were flat as a table.
The battery has increased slightly, and the processor, i.e. Snapdragon 8+ Gen 1, has become more energy efficient. If it allows you to spend a day without recharging, it will be good. However, we will be able to confirm this only after tests.
It is the processor that seems to be the biggest source of change in the 4 series. It's not about performance, but about the gigantic increase in NPU (over 60%), due to which we can expect, for example, better photo quality, smoother device operation, more efficient battery usage.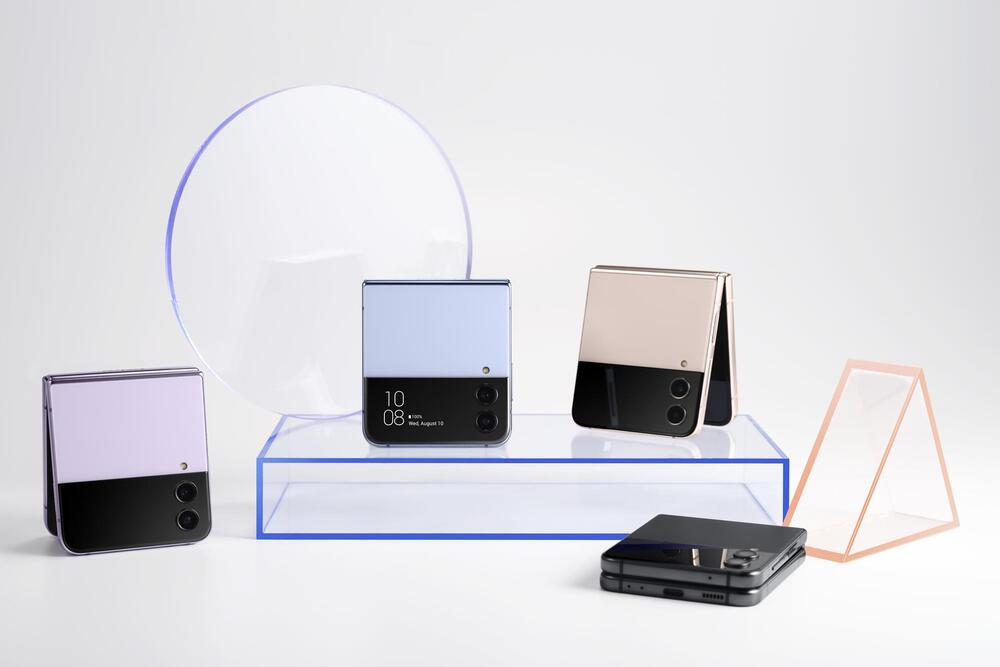 I'm more sorry that the company was not able to offer better prices. The Fold has been and probably will be expensive, and I didn't expect any revolution here. But Flip 3 fell in price pretty quickly, becoming available to ordinary users. In the case of this series, it was a good Samsung tradition to sell each new model cheaper than the previous one. Unfortunately, this year is different. Although this is not that drastic against the surge of skyrocketing prices for top-end electronics, because you usually have to pay more for traditional flagship smartphones.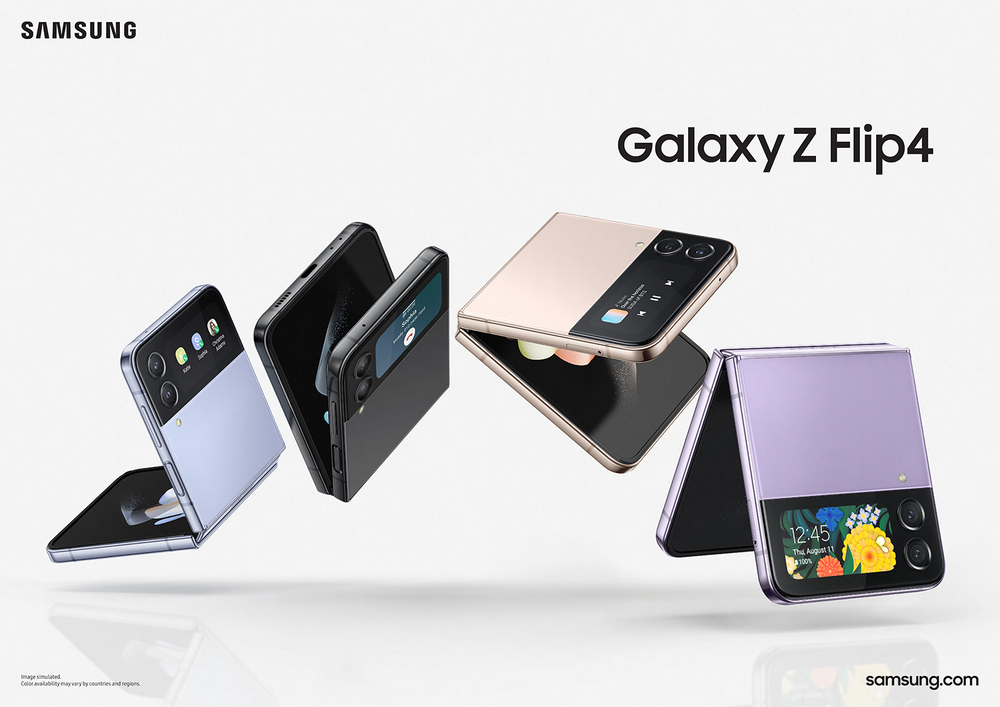 However, the times of revolutions are undoubtedly over, and the dust after the initial hype caused by foldable smartphones has settled rather quickly. I think so far we are seeing stagnation rather than evolution, and definitely not a revolution. So far, Samsung seems to be fighting windmills, or itself.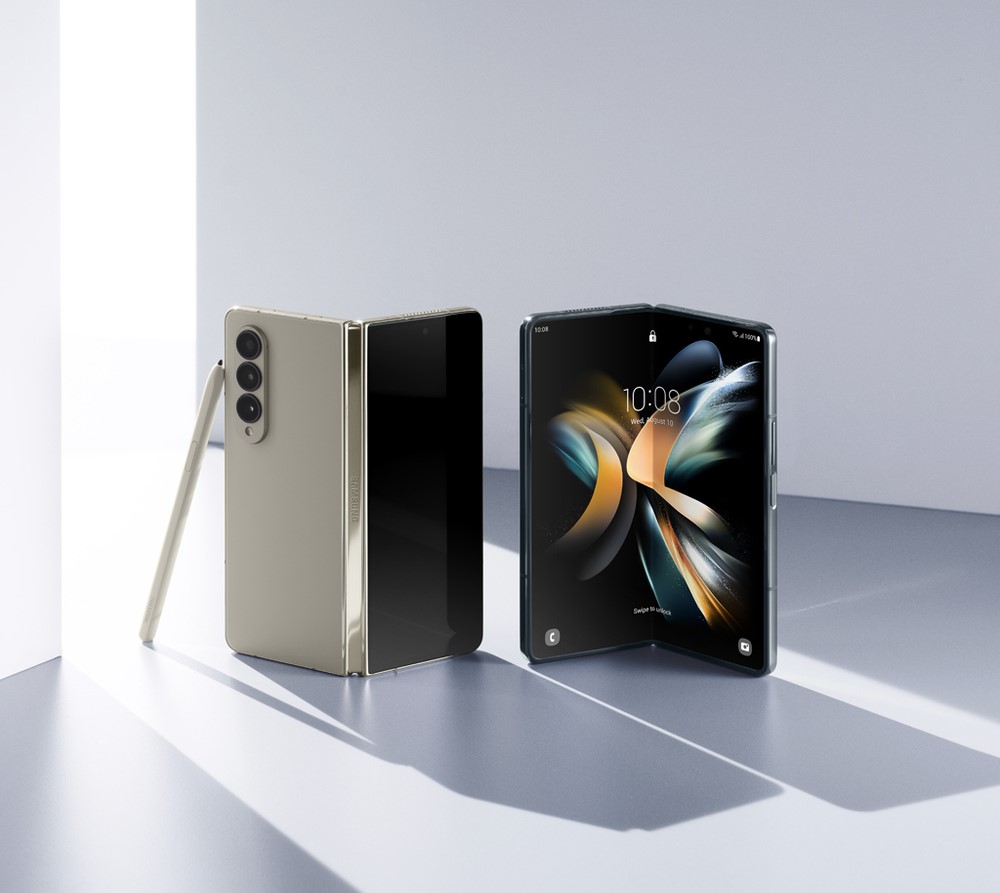 It's a little more interesting with the watches this time around, especially with the powerful Galaxy Watch 5 Pro. Though it was not without controversy. For some reason, it lost what the top Galaxy Watch was famous for, a swivel bezel for navigation in particular. It's really very convenient and addictive. The manufacturer is justified by the fact that the virtual bezel is still there, but this is not the same thing. The end, period.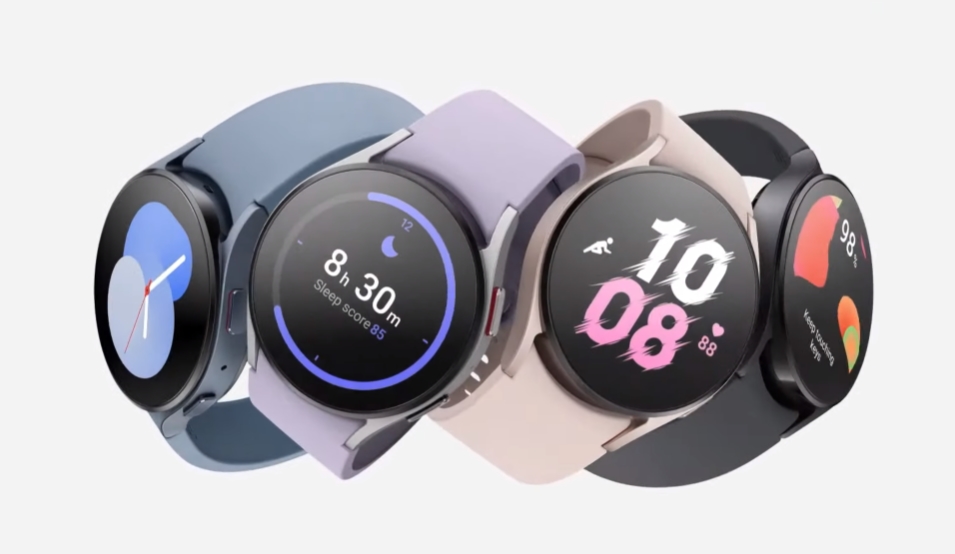 Thanks to the use of a capacious 590 mAh battery, the Watch 5 Pro should last three days on a single charge. And that's an astounding result for Wear OS devices. As my friend says, you can promise, but will it really happen?
In addition, the system has undergone a significant improvement because it gives us unprecedented functionality, there are payments, cards, conversations and instant messaging. In addition, Samsung offers unique health monitoring features so that it is no longer a toy, but a tool thanks to which we do not have to reach for the phone all the time. And we might not need to charge it every night.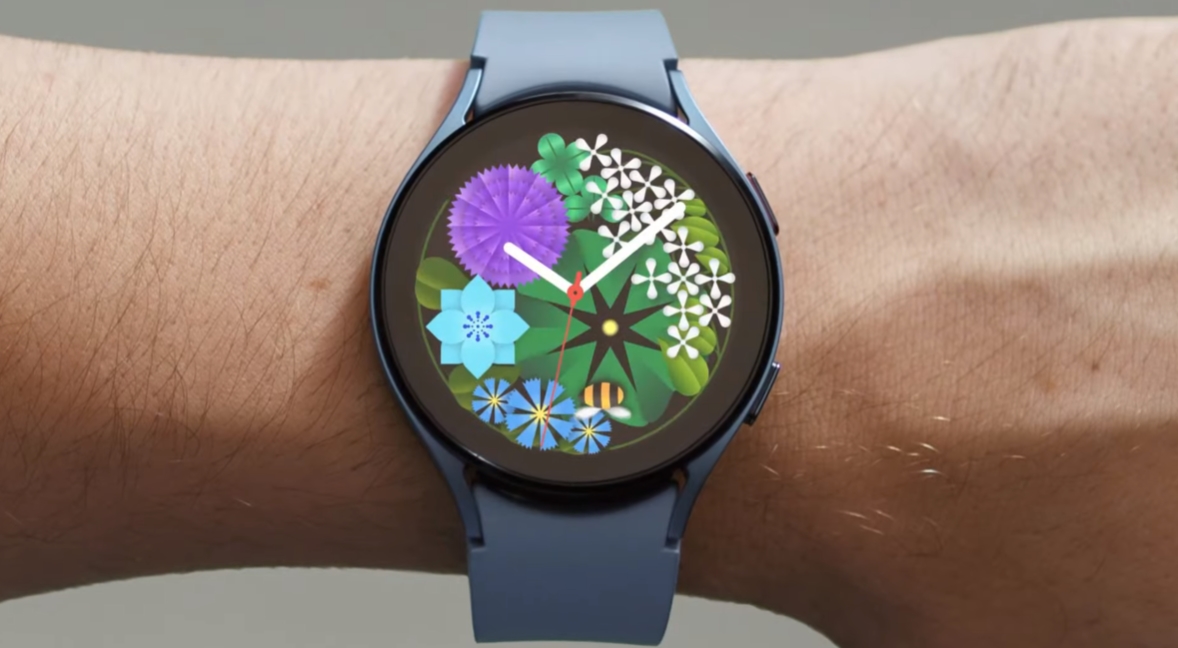 However, there is a catch here – some of the most advanced health features will only work with Samsung smartphones. The manufacturer obviously wants to create a small ecosystem of its own among Android devices, which is understandable. But this forces users to be limited to one manufacturer. And yet Android is traditionally about the freedom of choice…
The new Samsung earphones at first glance are somewhat different from the previous generation. Although the body is very similar, Samsung has ditched the shiny plastic in favor of a matte finish, and the 'flea' design is more similar to the Galaxy Buds 2. They can be distinguished by the black tip that hides a new set of microphones for improved noise cancellation, and that's it…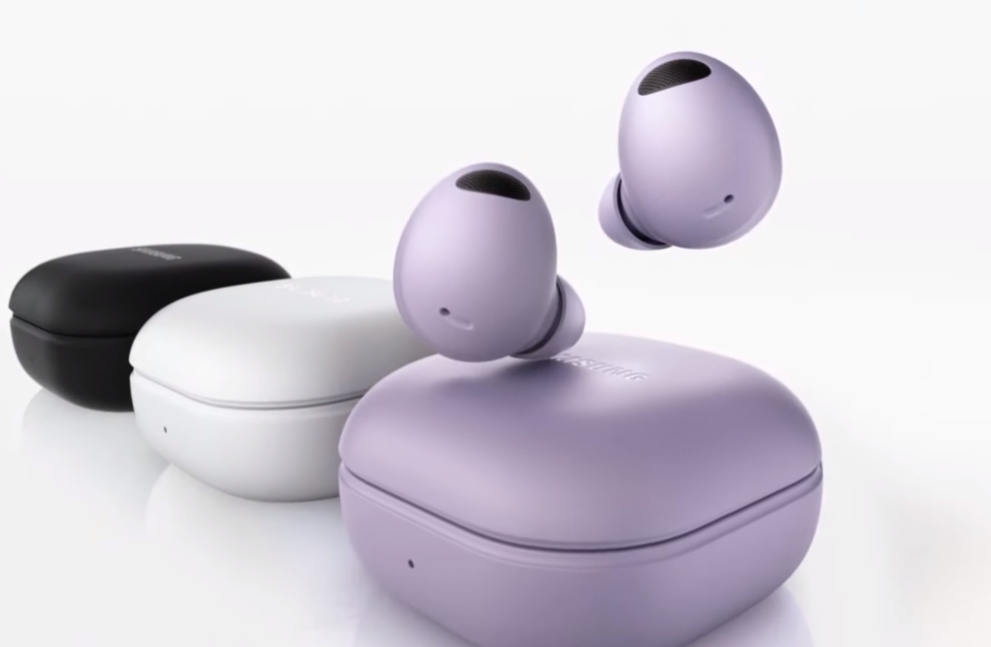 Samsung says that a lot has changed in terms of sound, at least on paper. Coaxial two-way speakers (10 mm woofer and 5.3 mm tweeter) are responsible for the sound, Samsung's proprietary codec (SSC, Samsung Seamless Codec) in combination with compatible Samsung smartphones with the OneUI system can now transmit audio with a resolution of up to 24 bits. In addition, Galaxy Buds Pro 2 introduces full support for 5.1, 7.1 surround sound and Dolby Atmos. It seems that these headphones in tandem with the new Galaxy Flip and Fold will be ideal for listening to music from Apple Music, ironically. Period.
The presentation once again proved that foldable smartphones are still a niche product, and changes in wireless earphones and smart watches are minimal. We are waiting for the presentation of Xiaomi and Apple. Maybe they have something new?
Read also:
Xiaomi Mix Fold 2 promises to be more than decent, while Motorola Razr 2022 received a flagship processor and a new design.
This week can generally be called 'the week of premieres of foldable smartphones.' As soon as we moved away from the emotions and impressions from the presentation of the Samsung Galaxy Fold4 and Flip4, the next day the competitors hastily decided to present their vision of this segment of smartphones. It looked a little funny, but understandable.
First, Motorola Razr 2022 with a flagship processor and a new design was introduced. I don't know whether to praise or scold Motorola in 2022? In general, it seemed to me that the first versions of Motorola Razr folding smartphones were somehow unfinished, ill-conceived.
Finally, Lenovo's developers realized that no one was interested in a nostalgic version of a smartphone of this format. Yes, fans, including our editor-in-chief, did buy the Motorola Razr and support the glorious clamshell version, but they are fans anyway. We haven't heard much about sales of foldable smartphones from Motorola, at least I haven't seen any results.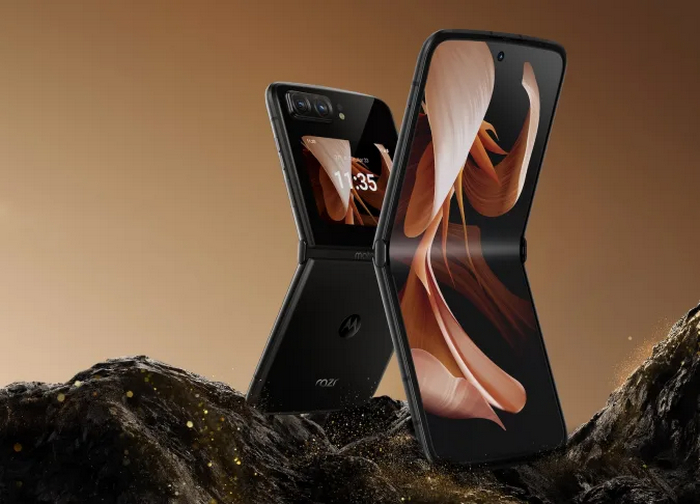 It's bad that we still don't understand if the international version of the Motorola Razr 2022 will appear in Europe, the US and Canada. This could impact the market and make Samsung work harder on its Galaxy Flip because the fourth version is, frankly, no different from the previous one.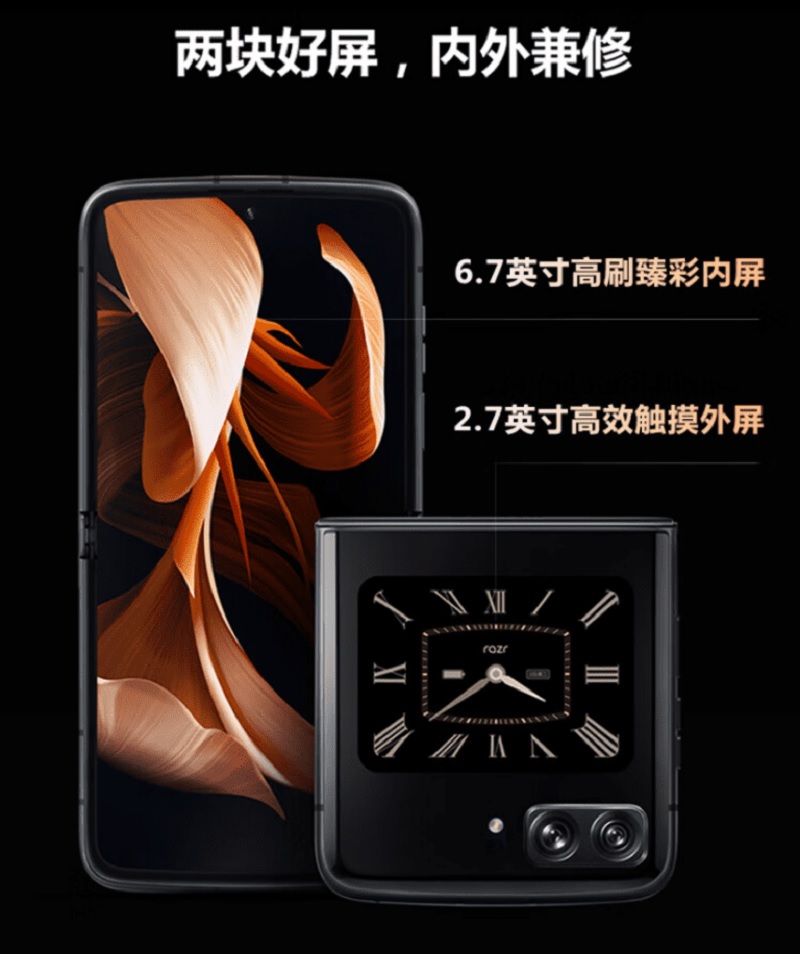 I can't help but say a few words about the moto edge 30 Ultra, the first smartphone on the market with a 200MP camera. Of course,  it looks very tempting on paper. The 200MP main lens with Samsung ISOCELL HP1 sensor, used in a smartphone for the first time, featuring a 1/1.22-inch sensor, f/1.95 aperture, optical image stabilization and 8K video recording. But does anyone really need it? Or is the marketing for more megapixels still working? Or is it an attempt to probe the market and see its reaction? One way or another, only the reviews will show whether such a move was justified by Motorola.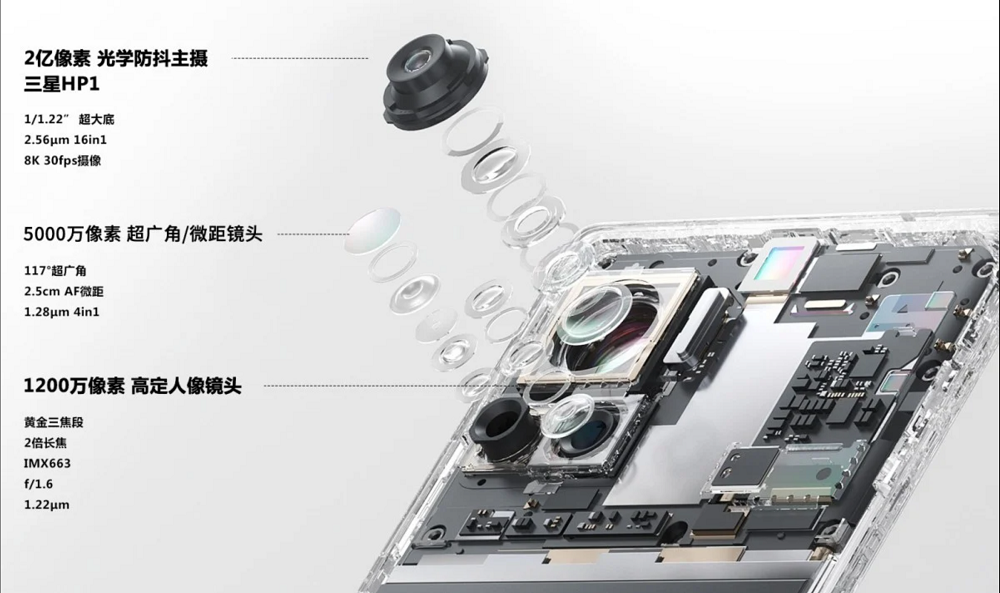 A little later, we received another presentation. This time, Xiaomi has hastily presented its Mix Fold 2 folding smartphone. Everything seems to be gorgeous here. It is thinner than its competitor Galaxy Fold4, received a chic set of lenses from Leica, even if the module protrudes a little from the body, and most importantly, a much lower price even in the most expensive configuration, almost by $500.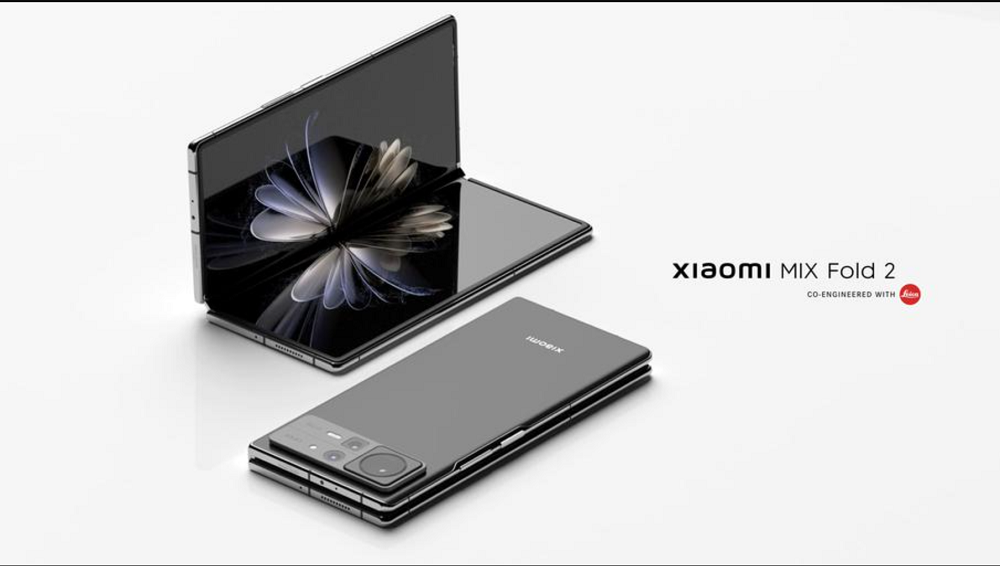 However, there is the most important drawback – we will obviously never see this smartphone in the international market, it will only be available in China. Why am I sure of this? This is evidenced by the experience of the first version of Xiaomi Mix Fold, as well as the fact that we did not hear any sales information during the presentation and after it. It's not Xiaomi style, so expecting it outside of China is a waste of time.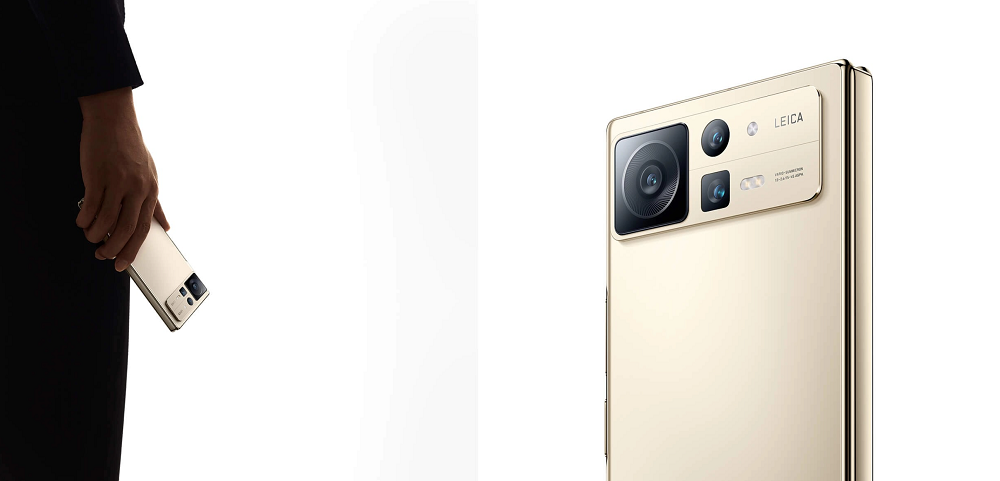 You'd ask, then why would Xiaomi introduce Mix Fold 2? Firstly, for the domestic Chinese market, where the first version was quite warmly received. Secondly, now there is its own struggle in the foldable smartphone market in China. OPPO, vivo, Motorola, Huawei have already shown their new products, and Xiaomi clearly does not want to stand aside. And the external, international market can wait. There is still the unbeatable Samsung outside. In addition, the release of a foldable smartphone is also a confirmation of the company's ambitions, a kind of demonstration of the capabilities, a 'muscle game'. You can't do otherwise in the world of smartphones, it is impossible.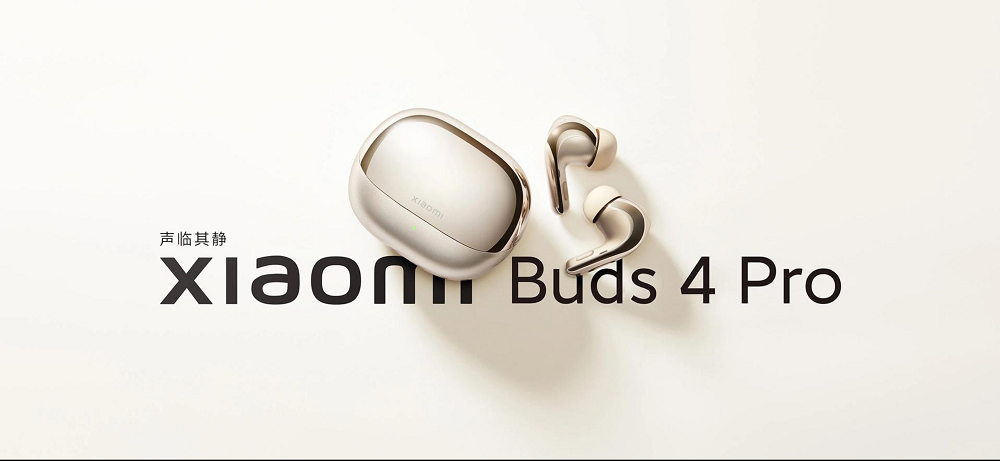 It's also worth mentioning the Xiaomi Watch S1 Pro smart watch with a body temperature sensor, classic design and 2 weeks of autonomy for $220 and the Xiaomi Buds 4 Pro wireless earphones with noise reduction, Hi-Res-Audio and autonomy up to 38 hours for $150. However, all these products are designed mainly for the huge army of Xiaomi fans.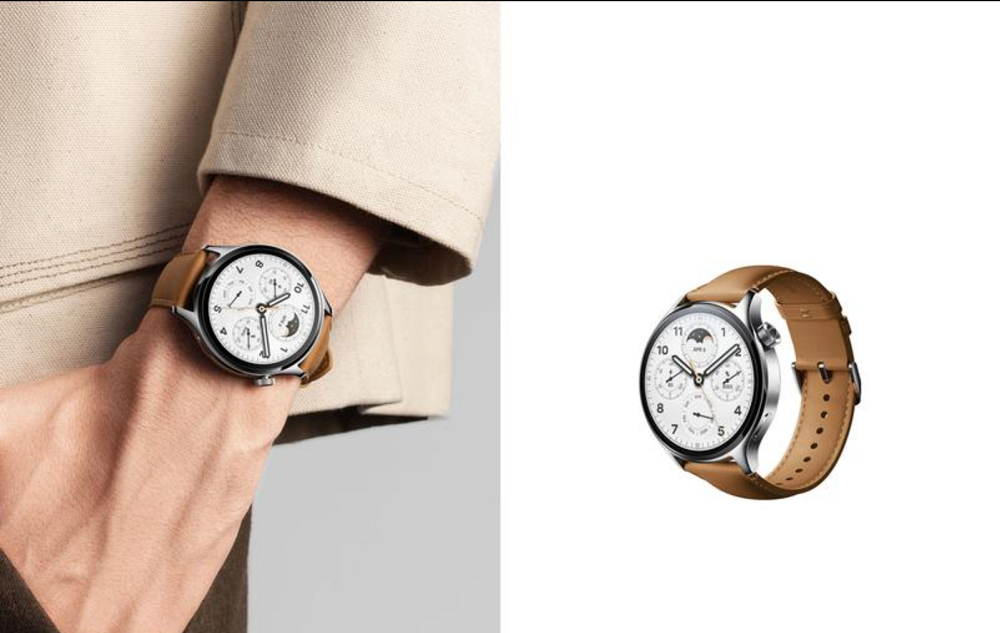 There is no particular revolution or innovation in them. Although the autonomy of smart watches is really a worthy argument, we still do not know the advantages of the MIUI Watch operating system. In addition, nothing is known about the 'improved' 12-nm chip. That is, there are many bells and whistles, good autonomy, but we still don't know how all this will actually work.
Read also: Motorola Edge 30 Review: Balance At Maximum
It looks scary and recognizes human emotions. New robot Xiaomi CyberOne
Xiaomi has the first humanoid robot. The company has boasted about robots before, including Cyberdog. Now it's time for a machine that will closely resemble a human.  The device will have sensors and cameras inside that control the mechanism of artificial intelligence, which will even be able to express emotions.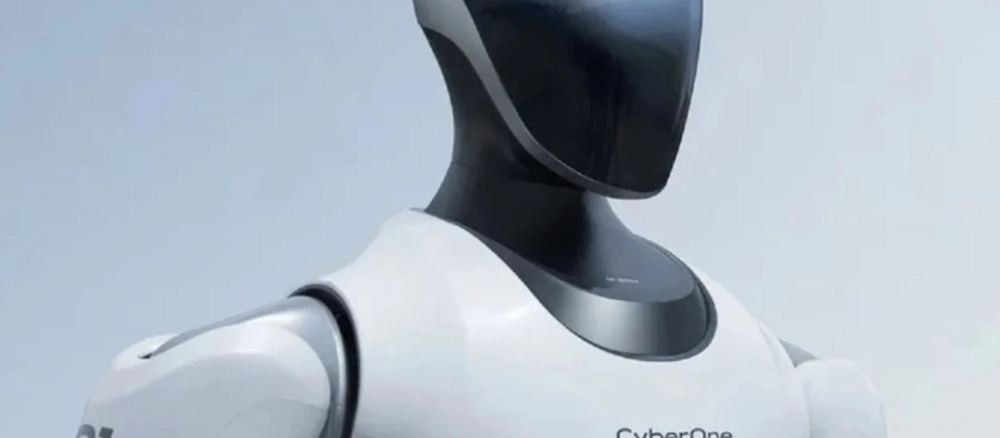 The robot is called CyberOne (it reminds of the name of the first robot – Cyberdog). The name consists of two words 'cyber' – cybernetic and 'one' – creature. It doesn't weigh much, only 52 kilograms. The arm span is 168 centimeters, and the overall height is 177 cm, so it will resemble a person of average height. The machine is able to imitate human movements. Cameras closely follow the person and CyberOne reproduces movements with a delay of only 0.5 ms. According to Xiaomi, the arms, thanks to motors and movable 'joints', are very versatile and can do many fairly precise operations. The motors of the upper limbs are very light – they weigh about 500 g and have a maximum torque of 30 Nm. For comparison: the 'engines' built into the human hip joint create a maximum torque of 300 Nm.
A specialized algorithm will be responsible for the movement of the robot, allowing it to hold objects weighing up to 1.5 kg in one hand. The locomotion looks a bit awkward and in no way resembles human walking.
However, this is not the most important thing in this machine, the most interesting thing is 'inside' the robot. It is able to recognize human emotions and create 3D scans of its surroundings. In addition, the robot is equipped with cameras capable of determining depth. All this is aimed at creating a working environment in which the robot can not only analyze what is happening around him, but also react accordingly. The most interesting thing is that the machine is able to recognize human emotions – that is, if we are sad, the robot will be able to recognize this and almost instantly react in a proper manner.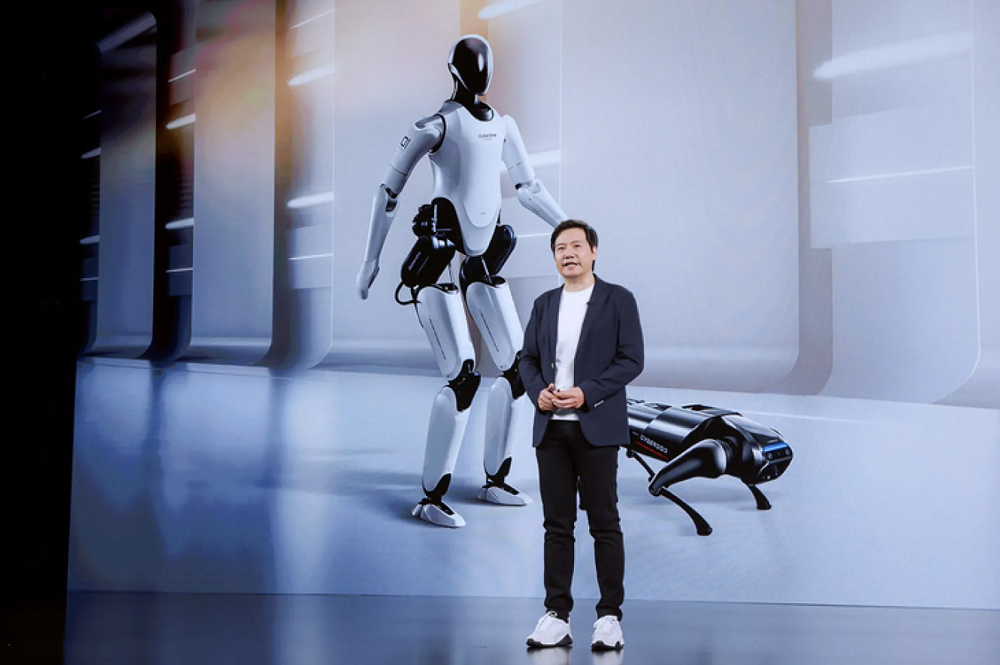 Read also: How Ukraine Uses And Adapts Starlink In Wartime
Interestingly, the machine has built-in sound recognition mechanisms: it will be able to assess when something has fallen and respond accordingly. However, the face is not the only source of information for CyberOne. The timbre of the voice should also be an important data carrier for the robot to be able to judge our emotional state based on how we express ourselves. That is, if we scream, full of anger, artificial intelligence will pick it up and correct the behavior of the machine. True, it is not entirely clear how exactly it will react to the cry and remarks.
Certainly, Xiaomi breaks new ground when it comes to combining technology with typical human behavior. Last year's Cyberdog didn't come as much of a surprise due to the fact that many robotics companies were already offering similar designs. However, CyberOne is more innovative and controversial. Society is still not ready for solutions of the type of robots that exhibit the behavior we identify as human, but perhaps this robot will change that fact a bit.
The past week has been such an interesting and quite eventful in the world of technology. Of course, I did not cover all the events, but you can view this and other news on our website.
You can also help Ukraine fight with Russian occupants via Savelife or via an official page of the National Bank of Ukraine.